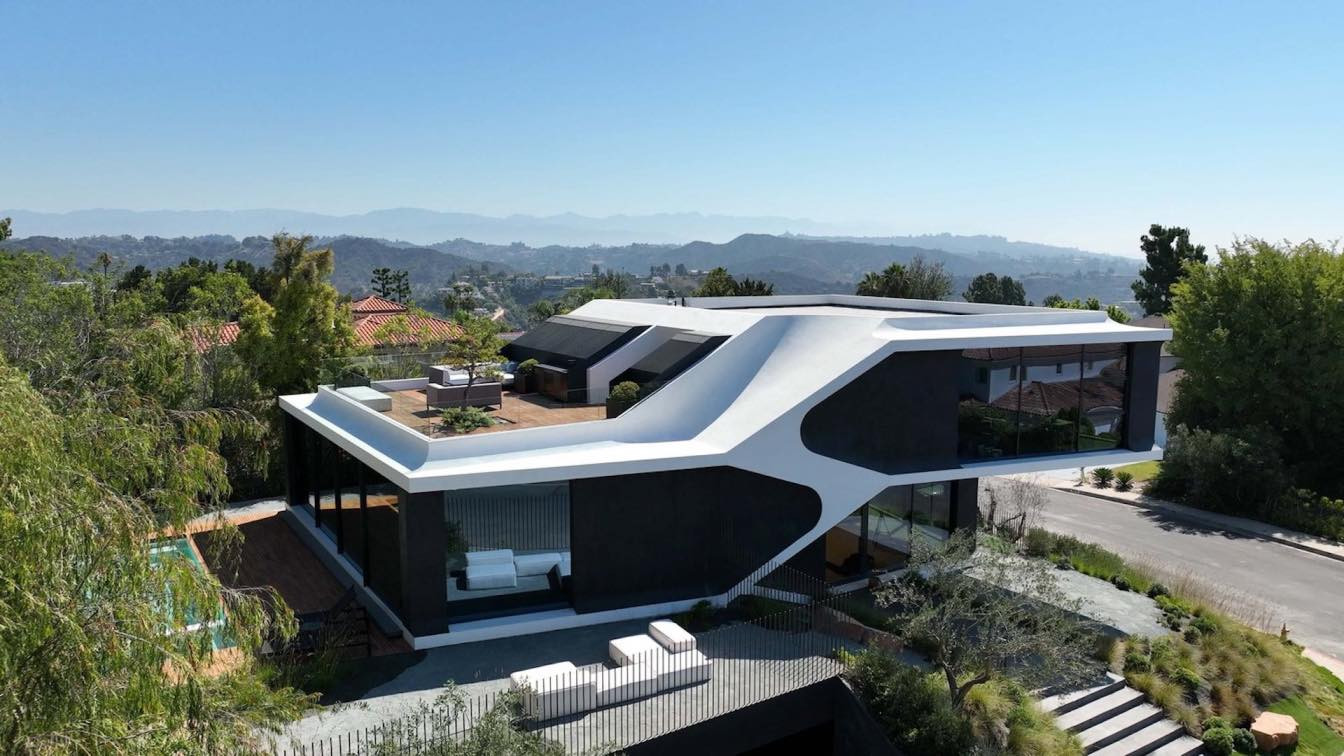 RO54 is a remarkable architectural project by Arshia Architects, perched atop a hill in Los Angeles' prestigious Bel Air neighborhood, it offers breathtaking views of the Pacific Ocean and the Los Angeles basin. The design seamlessly introduces a dynamic structure atop a hidden podium that echoes the natural terrain that existed before subdivision for construction. This evolution breathes new life into the quiet post-war neighborhood, shifting from an emphasis on size to an appreciation of spatial quality. The vision was to balance the grandeur of the project with the surrounding neighborhood's proportions, offering a unique approach within strict regulatory boundaries.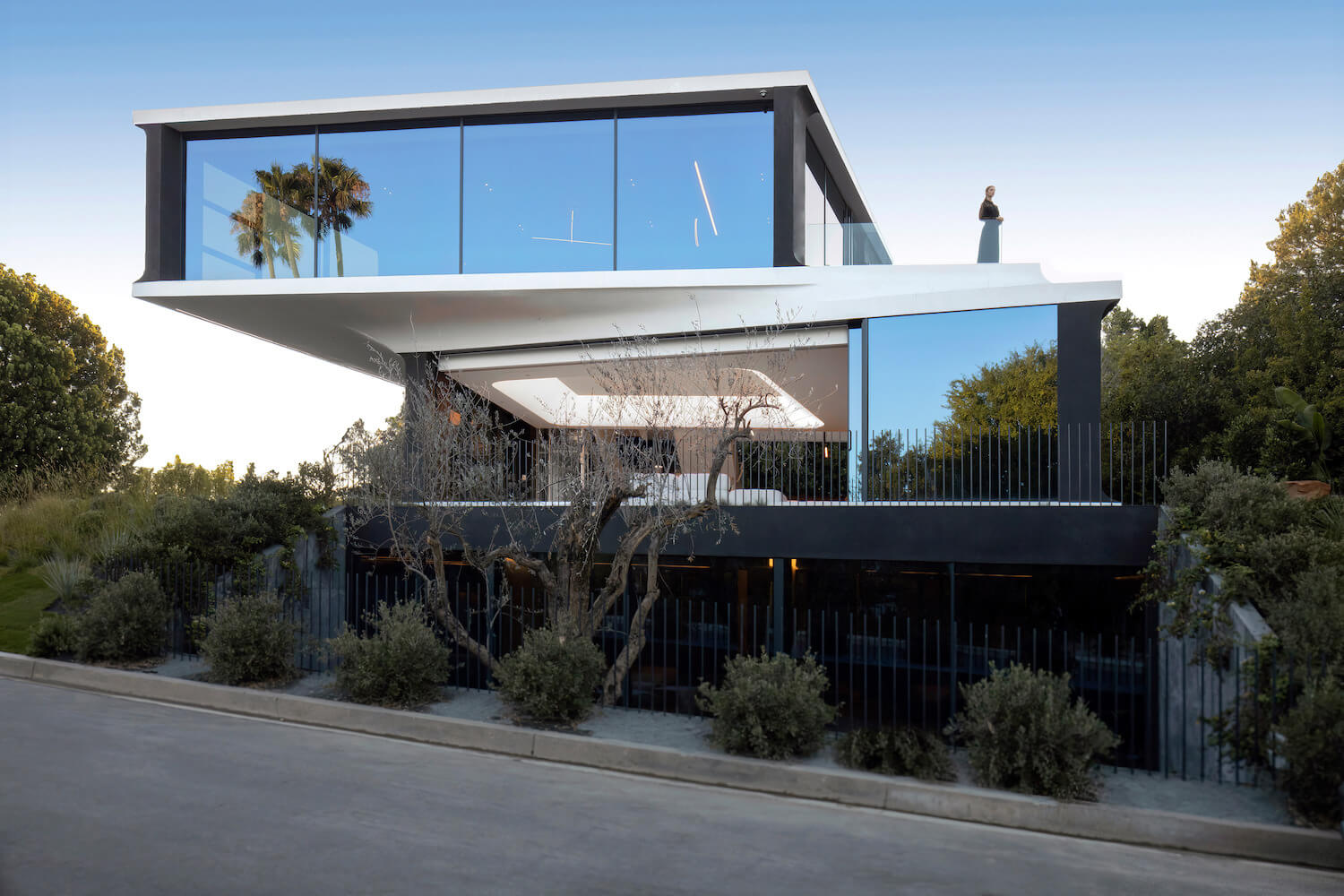 RO54 is an exploration of spatial interrelationships that enhance the home's layout. Adopting a split-level design that complements the hill's natural topography, it connects the semi-story floor plates. These plates create visual and functional proximities, providing dual benefits in an otherwise segmented organization.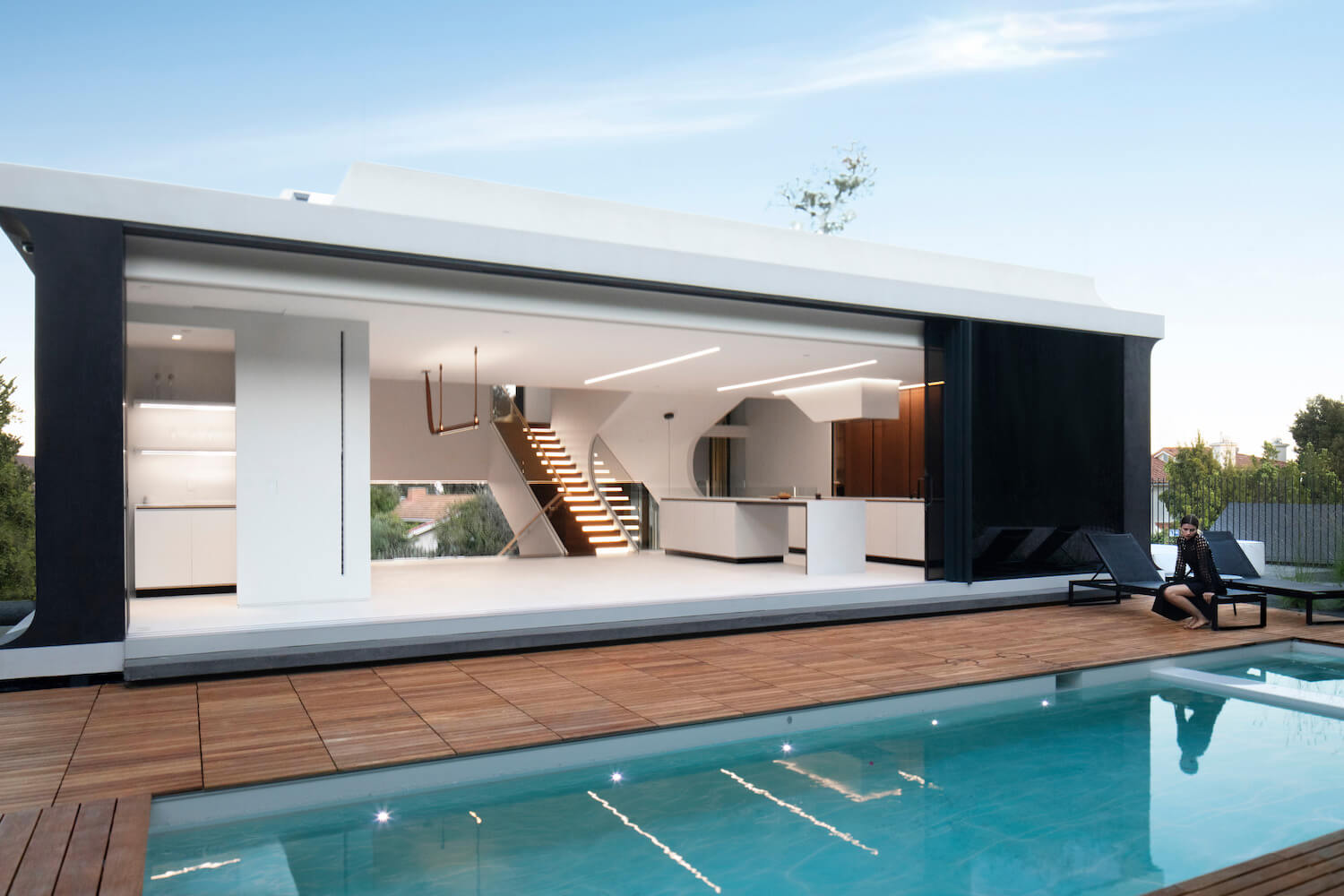 The design's aesthetic draws inspiration from streamlined automotive design, advocating hidden performance technology throughout the residence. The internal color scheme was built upon a utilitarian materials approach, contrasting with the design's overall ambience where spatial utility prevailed. This dynamic equilibrium unfolded against a backdrop of environmental consciousness and minimalistic simplicity.
A courtyard, illuminated by daylight funneling into the lower bedrooms from the concealed podium, serves as a comprehensive rainwater runoff filtration system. The project complies with or surpasses California's rigorous green building and energy conservation requirements, incorporating low-flow plumbing systems, drought-resistant planting, rainwater filtration, photovoltaic integration, a high-efficiency building envelope and glazing, a superior HERS rating for the mechanical system, among other features.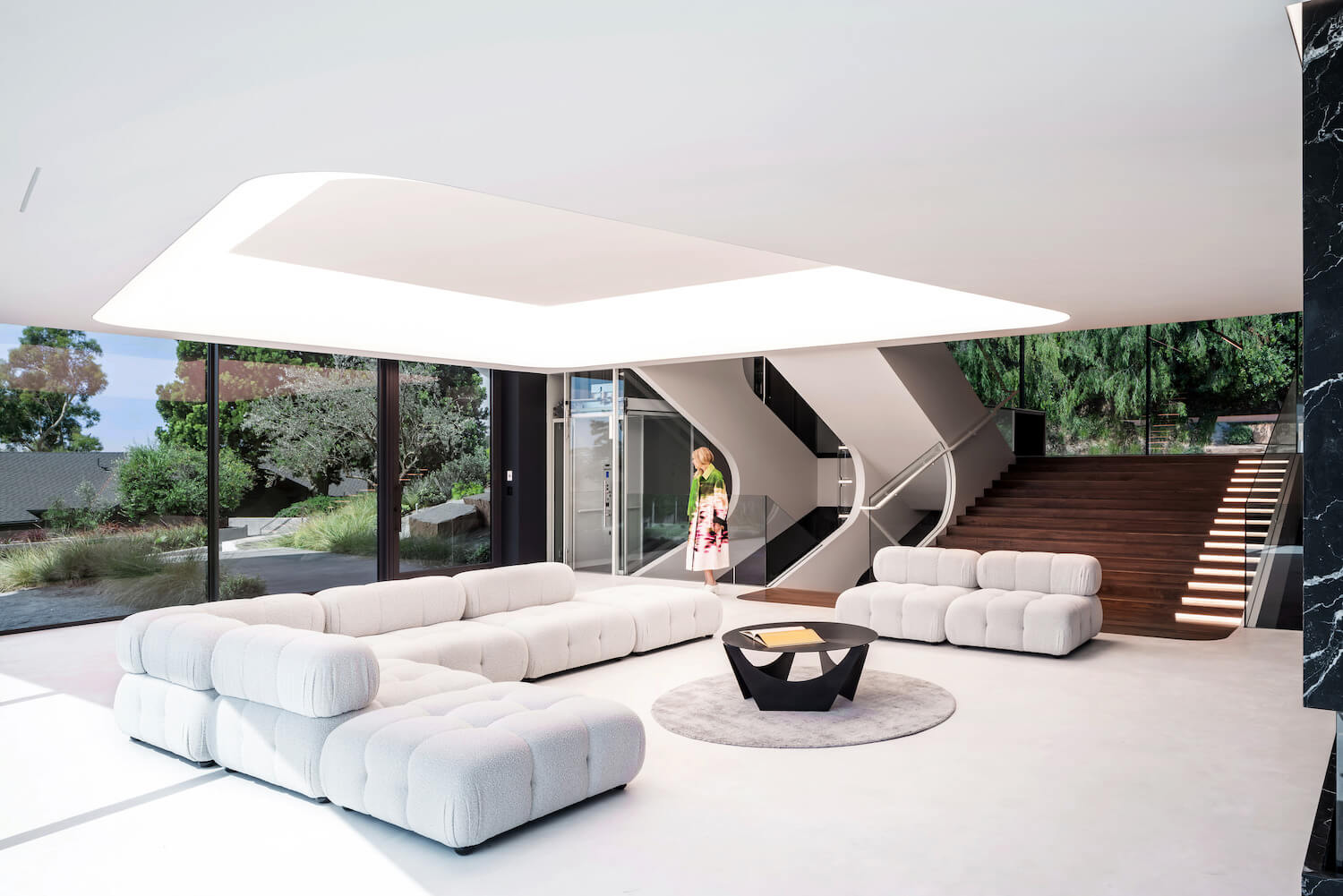 All interior materials are naturally sourced and align with Low VOC standards. The design's minimalistic palette includes mica plaster, hardwood flooring, and natural stone. This project prioritizes minimally impactful, time-tested materials that achieve a balance between durability, ease of maintenance, and responsible design. Also be sure to check top fanous building of modern architecture.