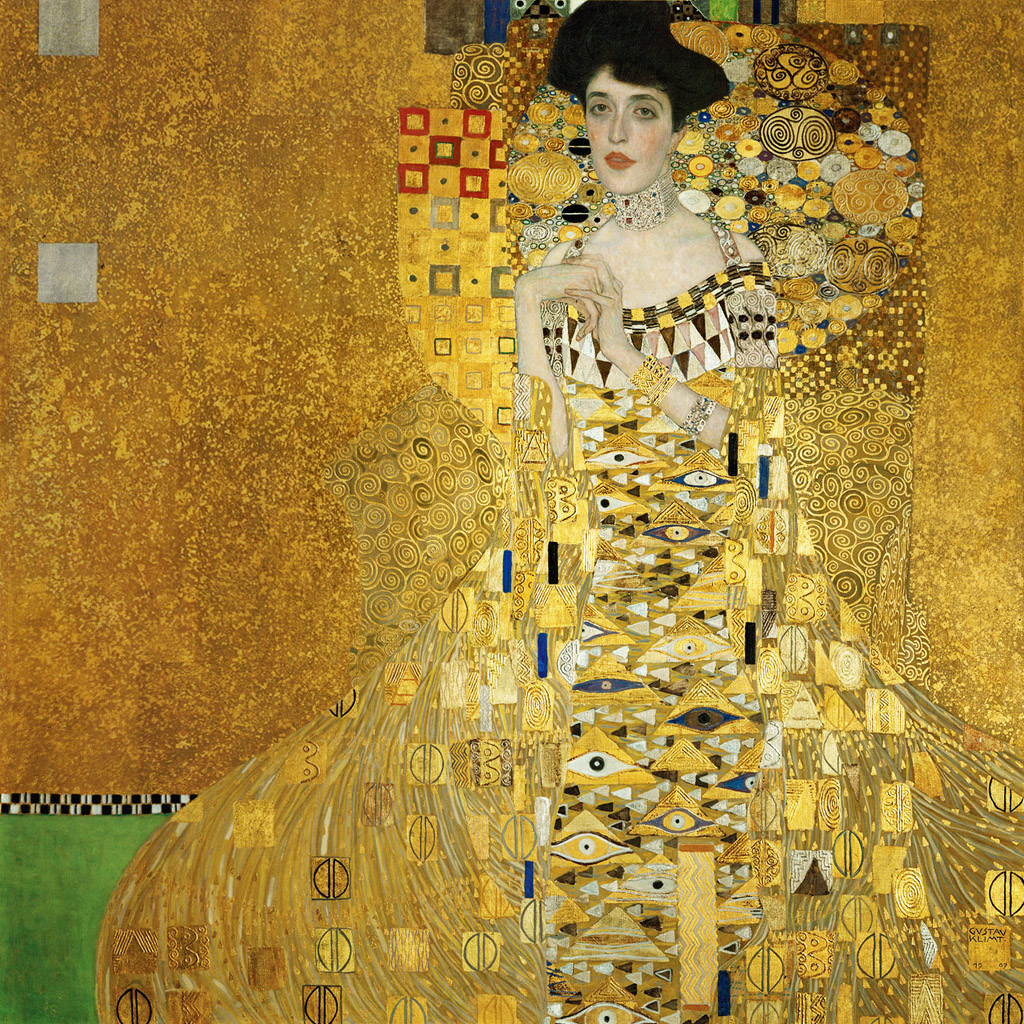 The history of art is long and extraordinary, ranging from classic to contemporary. The world knows many of the great masters such as Van Gogh and Picasso. The works of the greats continue to come up for auction every few years and set new records each time. With the demand for private ownership of classic art continuing to go up by leaps and bounds, the greatest paintings continue to reach stratospheric valuations whenever they change hands. Here are the top 10 most expensive paintings in the world. And alongside with this list we strongly recommend you to check our other list Top 10 Most Expensive Cars in the World.
When Will You Marry, Paul Gauguin
Paul Gaugin's 1892 painting is currently the most expensive painting in the world. His painting of two Tahitian girls smashed the world record in February 2015 when it was bought by the Qatar museums from a private Swiss collector Rudolf Staechelin for an astounding USD 300 million!
It depicts two women against a natural landscape, one in a native dress and another in a colonial style missionary dress symbolising the fusion of Polynesian and European cultures. This painting was completed by Gauguin at around 43 when he had gone to Tahiti to escape all that was conventional and artificial in Europe. This painting had been on loan with the Basel Art Museum for over 60 years before being withdrawn from display by the seller and sold. Seemingly unimpressive, this artwork illustrates the authenticity of a rooted culture in a bygone era.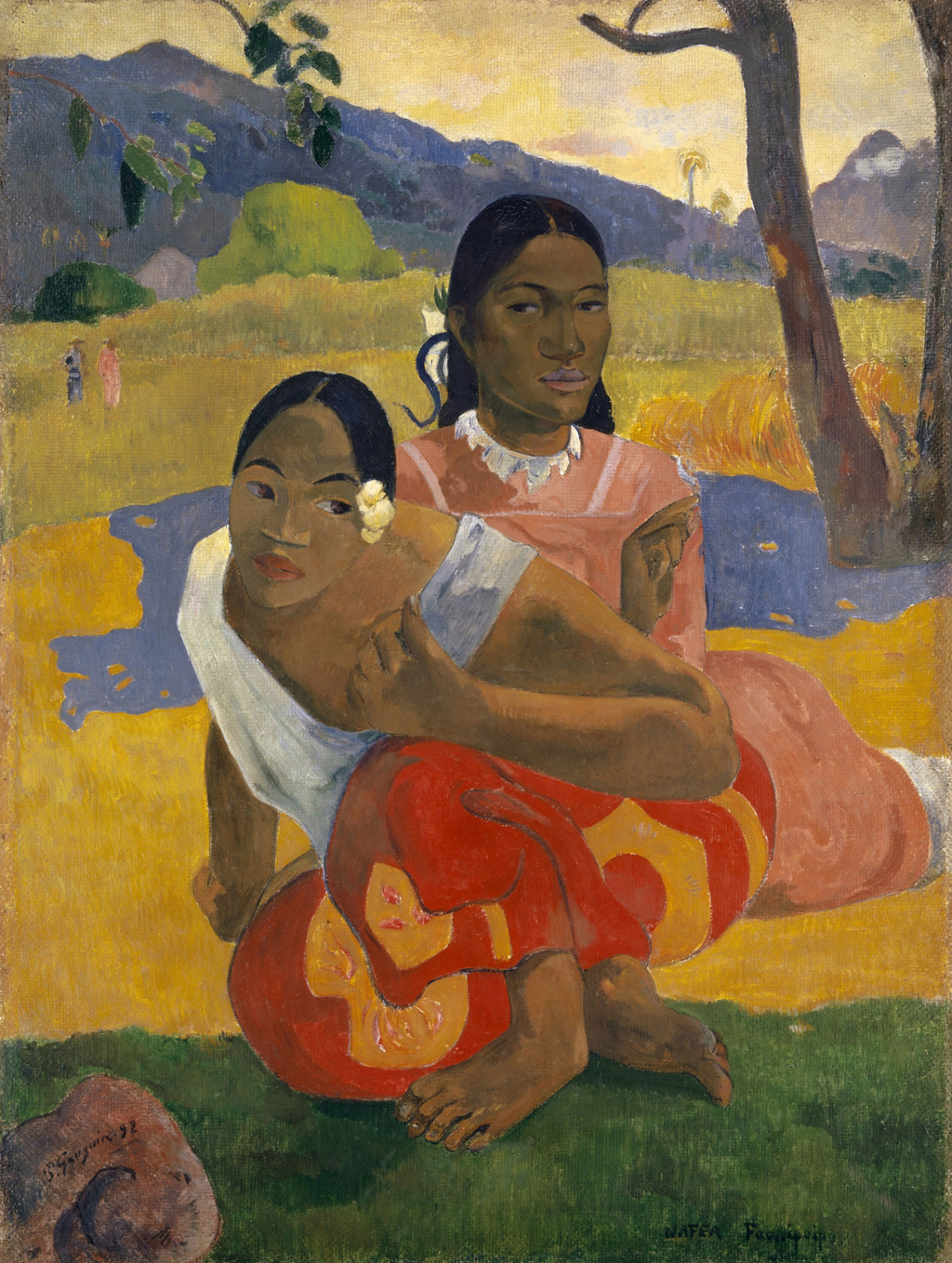 The Card Players, Paul Cezanne
This painting held the record for the most expensive one in the world before the sale of When Will You Marry in 2015. The Card Players had been bought by the Qatari royal family from the Greek shipping magnate George Embiricos for a whopping USD 274 million in the year 2011. This painting is one of those classic images that you surely would not fail to recognize. It is an image that has been seen in coffee table books, luxury good magazines and art history curricula for many years now.
It makes up one of 5 pieces painted by Cezanne as part of his post impressionist series completed between the early and the mid 1890s. This iconic image features two stony faced men sitting at a small wooden table playing cards. The painting style and the use of pastels is classic Cezanne with the subtle expressions on the faces beautifully conveying two players completely immersed in the game. A bottle of wine placed on the table adds to the impressive, yet subtle detailing. It may interest you to know that the two models used for the painting were Cezanne's gardener and farmhand at his family estate!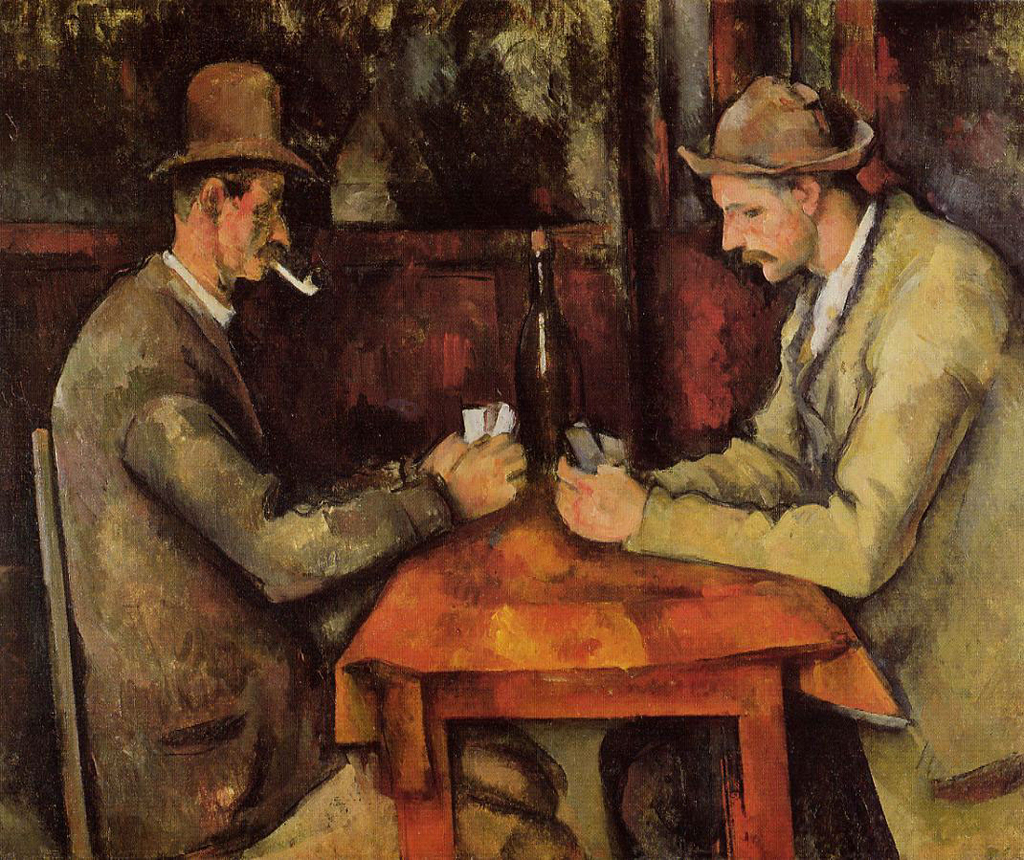 No:6 (Violet, Green and Red), Mark Rothko
Mark Rothko was a Russian born American painter and a pioneer of abstract expressionism. Rothko's style is characterized by the use of large canvases and horizontal bands of bright colours. Violet Green Red is ambiguously named to allow viewers to form their own impressions. Here, Rothko uses a spartan palette with the darkest shades at the top, symbolizing the depression that plagued him.
The use of vivid colours in a simple pattern exemplifies Rothko's signature style of conveying an intimate message without the use of subjects. This piece was bought for USD 186 million by the Russian businessman Dmitry Rybolovlev from the Swiss art dealer Yves Bouvier in the year 2014. While the purchase has subsequently got embroiled in legal disputes, this piece still remains one of the expensive pieces of art in the world.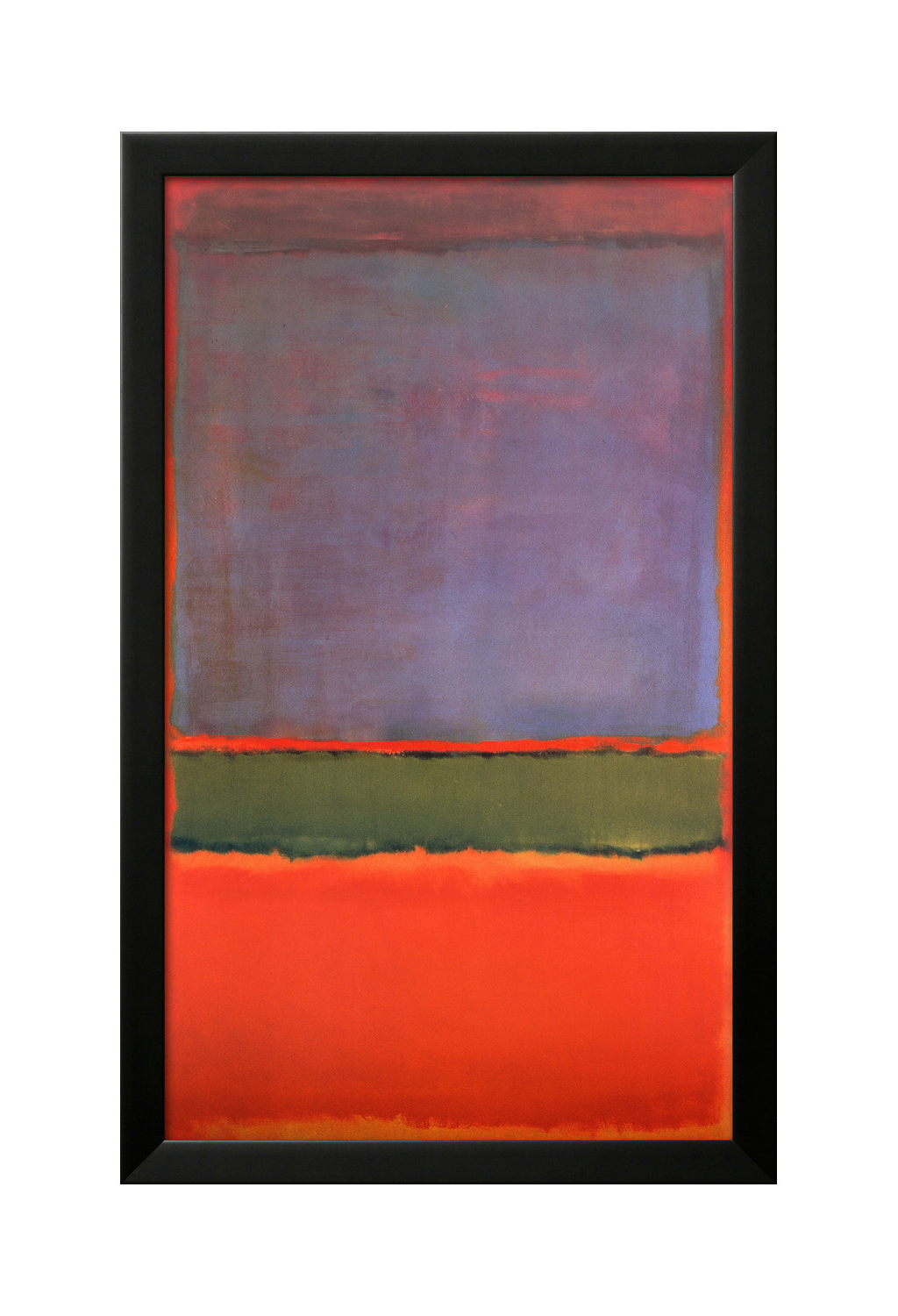 Les Femmes d'Alger (Version O), Picasso
In the year 2015, the master's Les Femmes d'Alger Version O sold for USD 179.3 million to set a then world record for the most expensive painting ever sold at an auction. This painting is the culmination of a series of 15 works on Women of Algiers completed by Picasso, inspired by the 19th century Spanish great Eugene Delacroix. This work perfectly exhibits Picasso's tendency to produce work that is of vintage style, yet remaining completely fresh in approach and presentation.
Equal parts kitsch, postmodern and classic, this piece is considered to be the most important Picasso in the hands of a private owner today. This brilliant canvas boats vibrant colours and had been created by Picasso in 1955 as the final work in series of 15 variations. This series was also conceived as an elegy to Picasso's friend and rival Matisse who had passed away in 1954. With its play off cubism and bringing together of all of Picasso's lifelong passions, this is truly a milestone in Picasso's repertoire. It has been featured in Picasso's retrospectives the world over.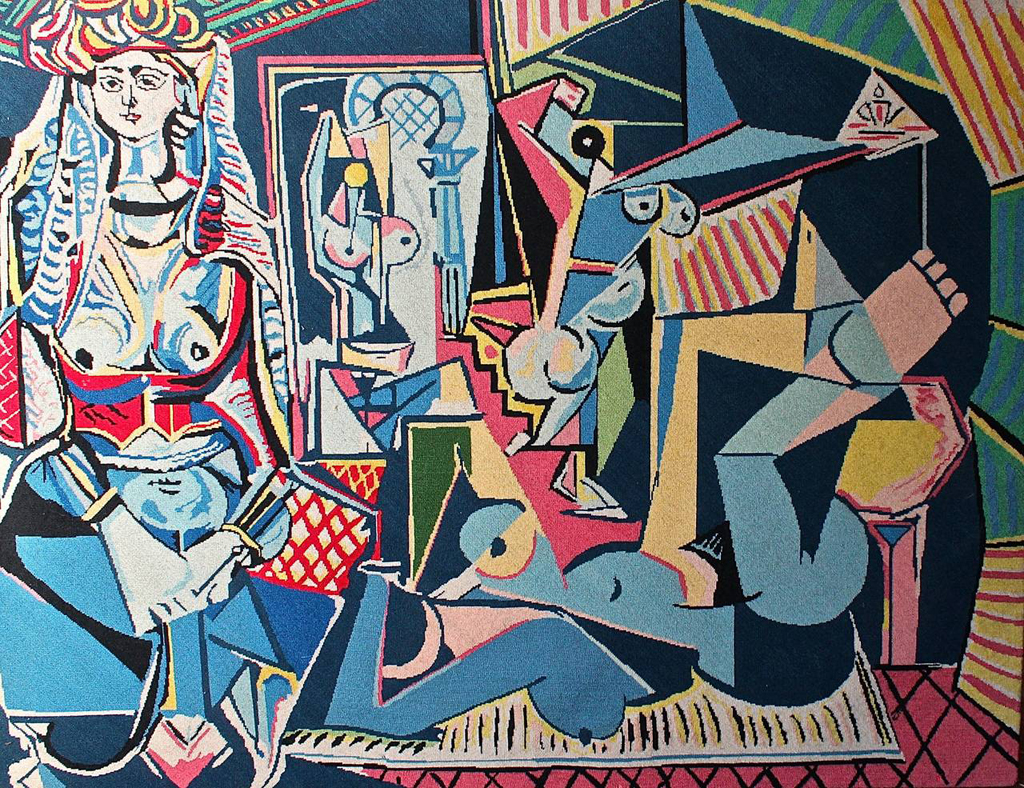 Woman III, Willem de Kooning
One more abstract expressionist piece, the Woman III was sold by David Geffen to Steven Cohen in the year 2006 for a jaw dropping USD 137.5 million. The Woman III is one of six paintings done by de Kooning in which de Kooning explores the theme of the female figure. In this series, women are depicted in graffiti like manner with giant eyes, toothy smiles and hands more resembling claws, all set amidst several colourful layers of paint. This series of paintings was done between 1951 and 1953. One look at the image of this work and you know that this is truly one unique work.
A work of abstract art, this piece is nevertheless fairly accessible. This has been considered by some critics to be a form of strugglers art, an output of the artist's own painful experiences in life. This wonderful piece is said to exhibit the artist's conflicted attitude towards women.
No: 5, 1948, Jackson Pollock
A drip picture, the no: 5, 1948 went for USD 140 million when it was sold by David Geffen to David Martinez in the year 2006. An artwork done on an 8 by 5 feet fibreboard, this piece embodies the unique dripping technique used by Pollock, one of the greatest painters in the abstract expressionist style. It is a typical Pollock piece, not very accessible in a mainstream way but seminal to the evolution of modern art.
Pollock has been dubbed Jack the Dripper because of his unique painting technique in which after placing the canvas on the floor, he used to apply paint by having it drip from sticks, syringes and hard brushes.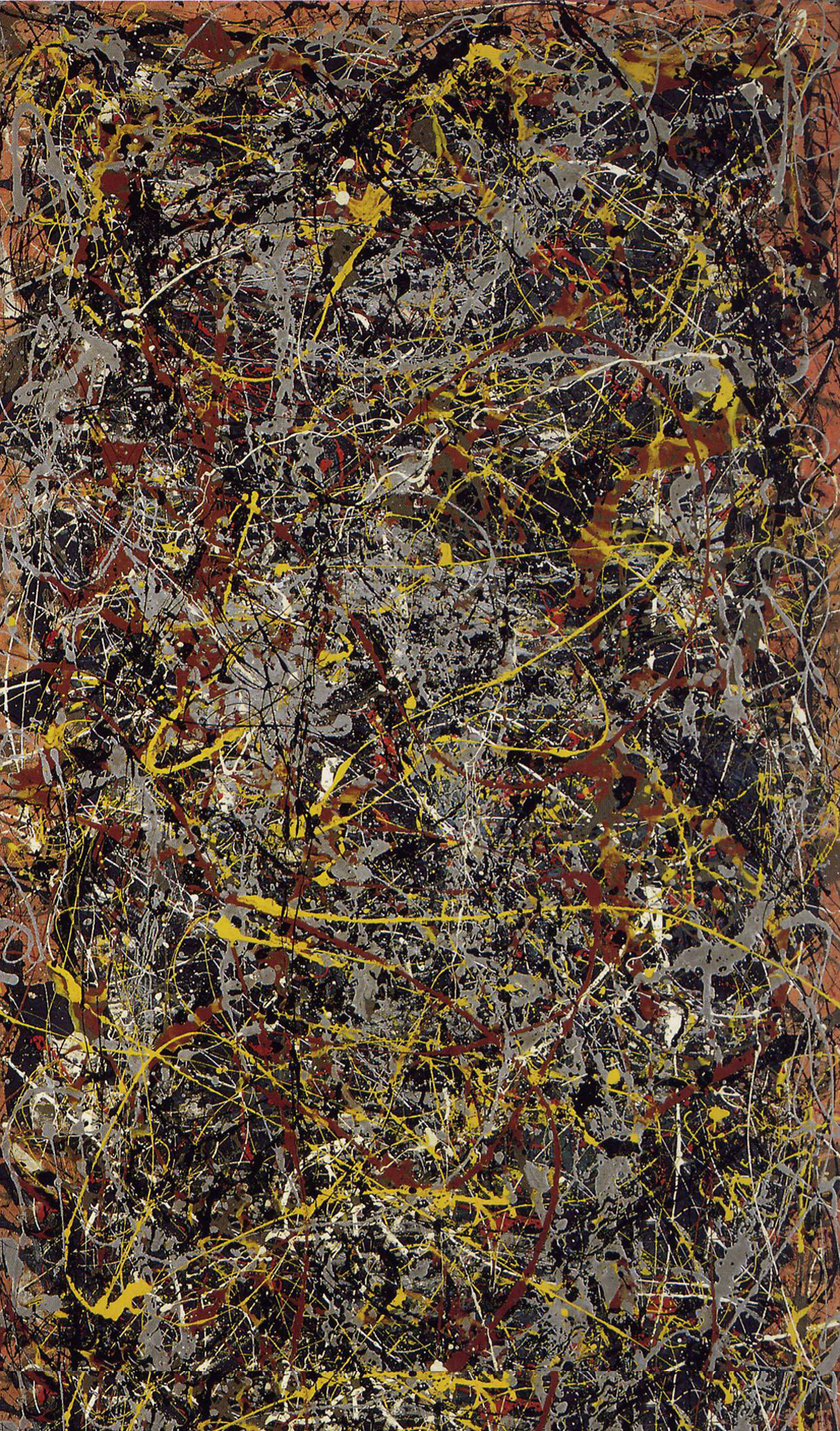 Le Reve, Pablo Picasso
This is classic Picasso at his finest, avant garde and controversial. This is a 1932 work in oil is said to depict his partner Marie Therese Walter. It displays the Picasso hallmark of distorted depiction along with contrasting colours and simplified outlines to incorporate some elements of Fauvism. It was bought by Steven Cohen in the year 2013 from Steve Wynn for a price of USD 155 million.
As it typical with Picasso, even though it is from a while back, this painting still retains a contemporary feel. With very clean colour composition, one interesting twist in this painting is that the lady in the picture has 5 fingers on both hands, the symbolism being unknown. Conceivably, the artist considers this woman to be someone a cut above the average lady on the street.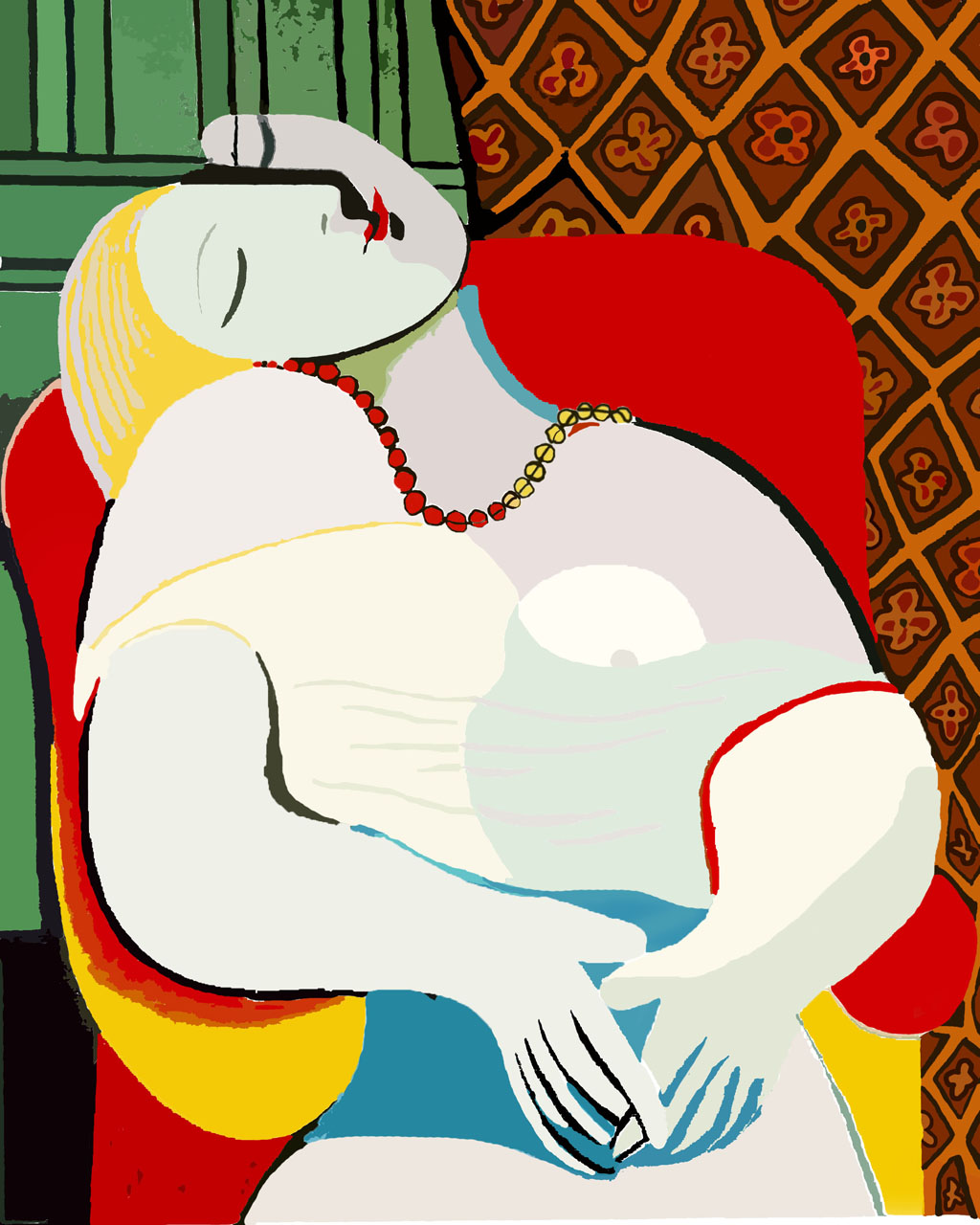 Portrait of Adele Bloch Bauer, Gustav Klimt
Popularly termed the Woman in Gold, Adele Bloch Bauer and her husband were admirers of Viennese artist Gustav Klimt's work and commissioned this portrait in 1903. After being seized by the Nazis during the war, the painting went into the hands of the Austrian government. The descendants of Bloch Bauer in the US began a long legal battle in 1990s to regain possession of this iconic work, also called the Mona Lisa of Austria. Maria Altmann, the descendant finally won the case and took possession in the year 2006. The portrait was sold the same year for a mind boggling sum of USD 135 million to Ronald Lauder.
A painting in oil paint and gold, this portrait with a background made with gold leaf is truly one of a kind and a collector's delight. You really would not be able to find another of its kind in the world.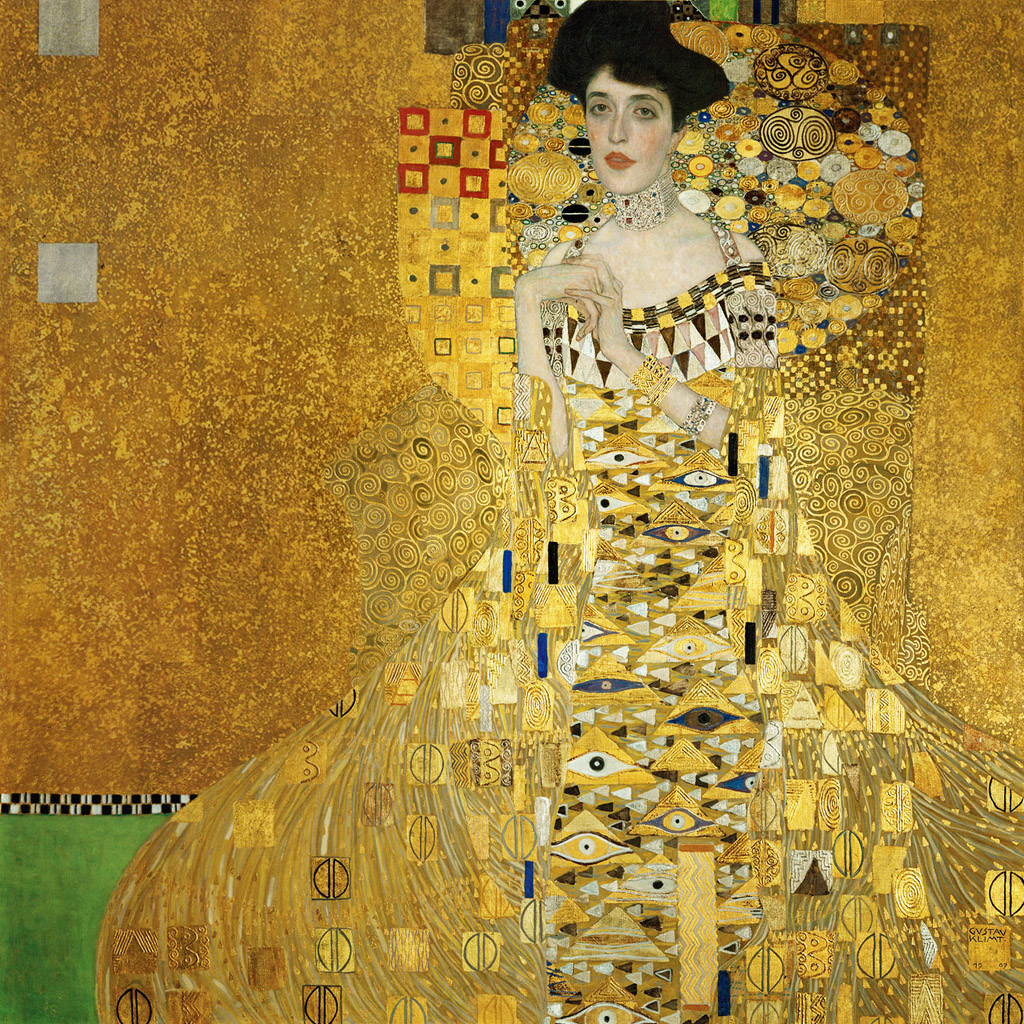 Portrait of Dr Gachet, Van Gogh
One of the most famous paintings of Van Gogh, this work was completed in the last few months of Van Gogh's life. It was a portrait of Dr Paul Gachet who was taking care of Van Gogh when he was ill in his final months. Although an iconic figure today, Van Gogh only sold two paintings in his entire lifetime, one of which was this portrait. His hope had been that painting a prominent member of French society would bring him more money and work. Believe it not!
This distinctive oil on canvas was sold by the estate of Siegfried Kamarsky to the Japanese businessman Ryoei Saito for USD 82.5 million in 1990. With its distinctive art depicting the melancholic expression on Dr Gachet's face, the face on hand pose and the foxglove plant on the table in front, this work remains one of Van Gogh's most exceptional.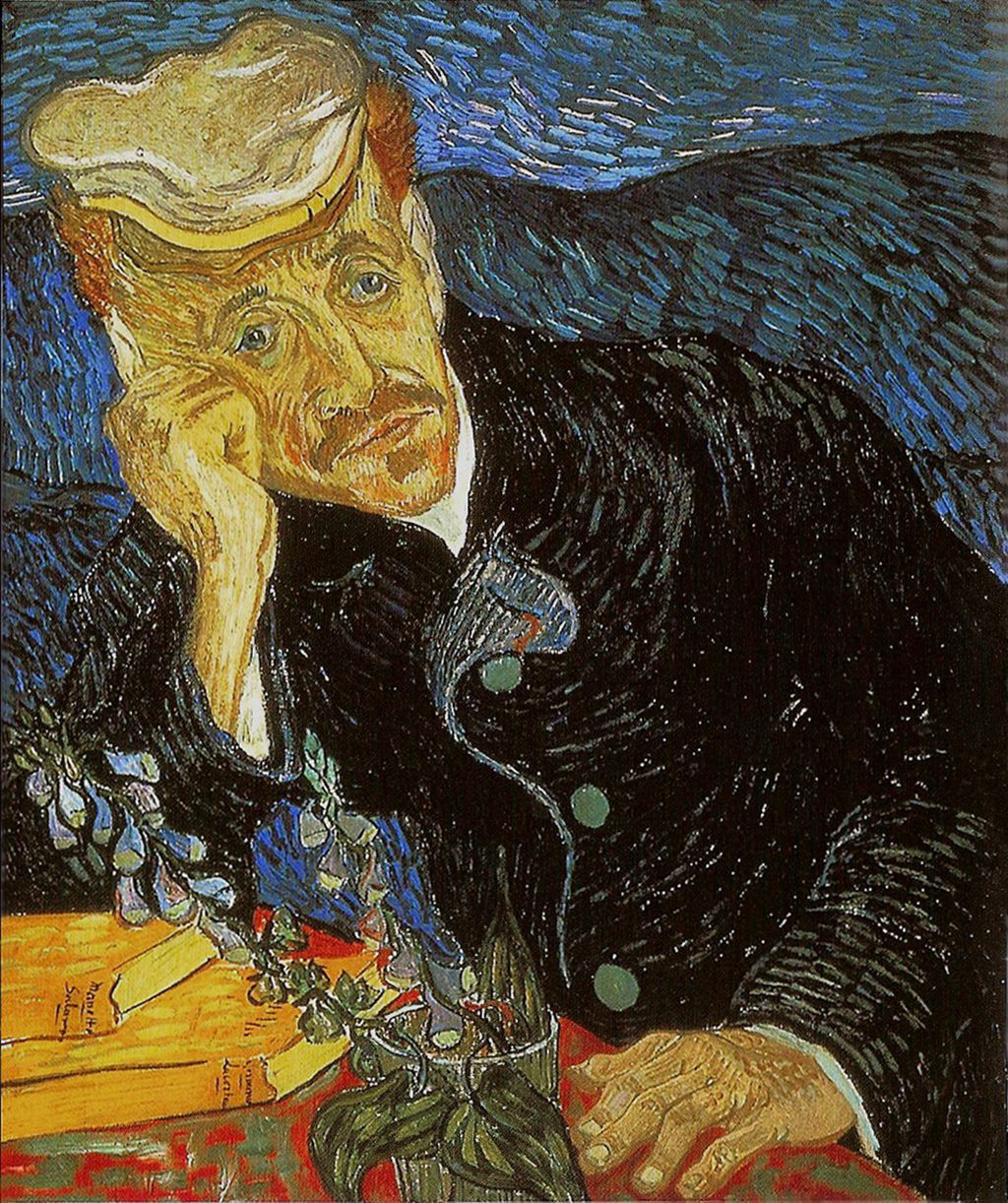 Three Studies Of Lucian Freud, Francis Bacon
This work shows Lucian Freud, the British painter and friend of Francis Bacon and was completed in the year 1969. This oil on canvas was sold at Christies New York in 2013 for a whopping USD 142.4 million. This life sized painting executed in Bacon's favoured triptych format shows Freud in three different postures. With Bacon's body of work being relatively small and the ability of this painting to shed more light on the friendship and rivalry between Bacon and Freud, the valuation of this piece should come as no surprise.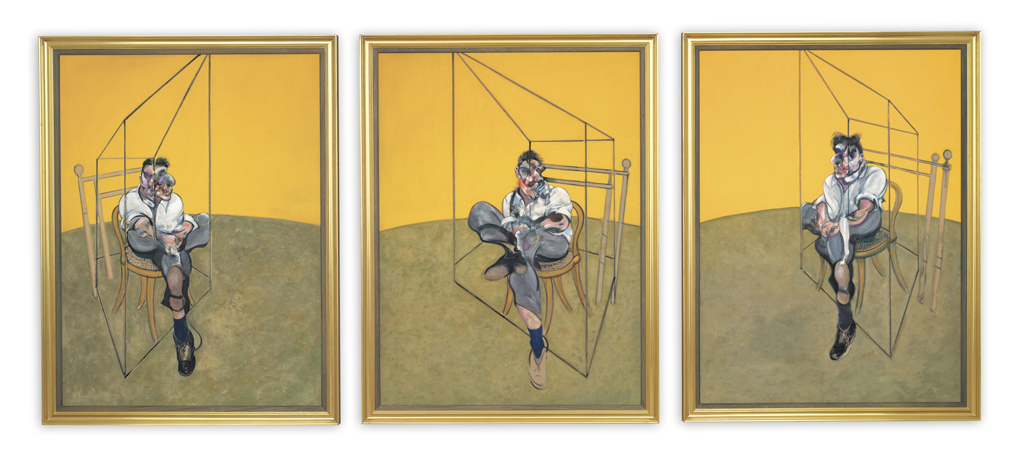 And don't forget to check our list top 10 expensive yachts in the world!