Our rating of the best luxury SUVs contains the brightest news of 2023. Since premium SUVs and crossovers have different sizes and capacities, we've prepared three separate ratings in one place: Best Large Luxury SUVs, Best Midsize Luxury SUVs and Best Small Luxury SUVs. Each SUV has a description, a photo of the exterior and interior.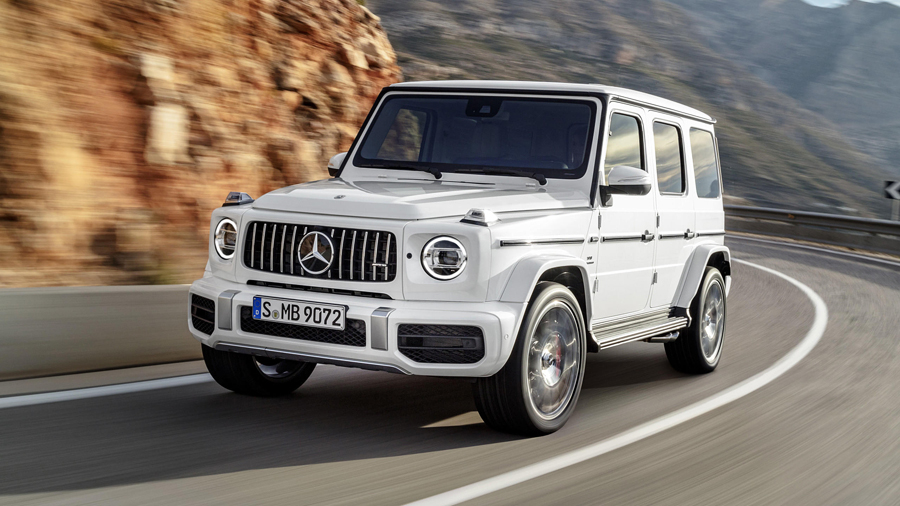 In the last three decades, luxury SUVs has largely replaced what used to be called estate cars and station wagons. From luxury crossovers to oversized hatchbacks there is an SUV in the market for every type of buyer. Most of them seat between five and eight and have impressive performance. Being large they are also quite safe. With a high ground clearance, an SUV allows better visibility and significant improvement of driver experience. Without further ado, let us introduce you to the best luxury SUVs of 2023 at every price point.
Best Large Luxury SUVs:
10. Infiniti QX80 2019
The 2019 Infiniti QX80 is a luxury SUV with a unibody construction instead of the typical ladder and frame that is part of classic SUV chassis. The 5.6 liter 400 HP V-8 engine is powerful enough to carry 7/8 passengers in comfort at 80 miles per hour. The vehicle is able to tow 8,500 lbs payload with ease up the winding mountain roads of San Jacinto.
The sole problem that this luxe vehicle has is common to all premium SUVs of this class – the third-row passengers have very little legroom. At 14 mpg in city and 20 on the highway, the engine mated to a 7-speed gearbox is a tad thirsty too. Overall, a good package starting at $66,000.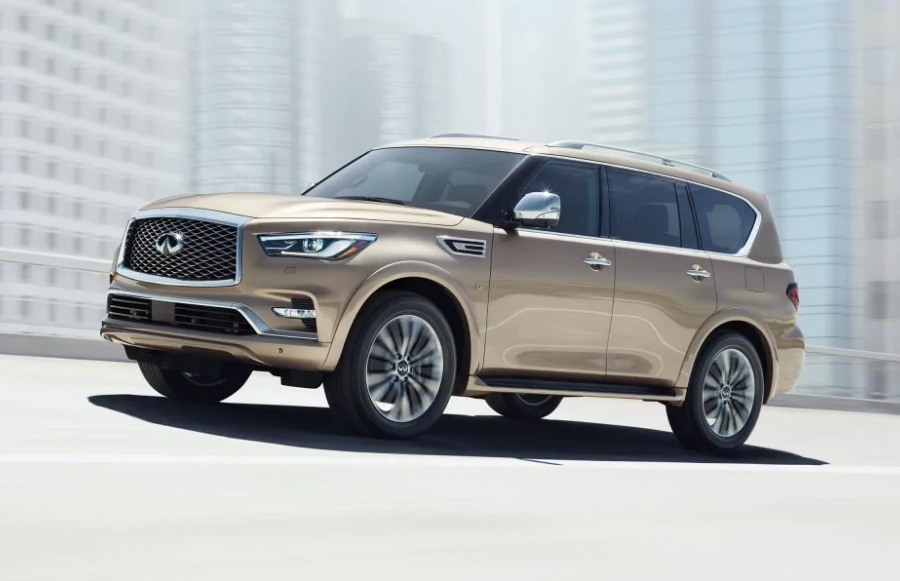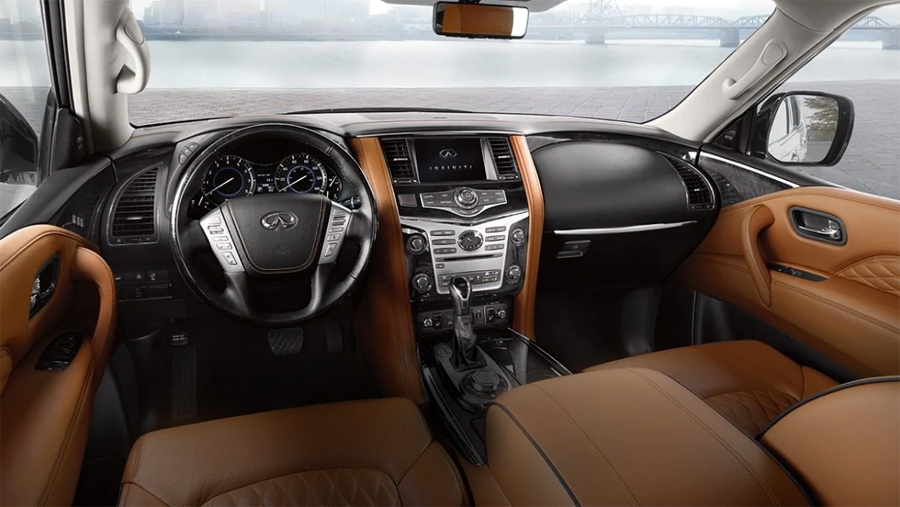 Images source: www.infiniti.com
9. Lincoln Navigator 2019
Starting at $73,000, the new Lincoln Navigator seats eight and is powered by a 3.5 liter turbocharged V-6 producing 450 HP. With 20-inch aluminum wheels and leather-trimmed seats, it has a luxurious look that is unique. The smaller engine means better fuel economy at 16 mpg in city and 21 on the highway. The cabin is large and comfortable like its predecessors and Ford's Sync touchscreen infotainment system is as always a pleasure to use.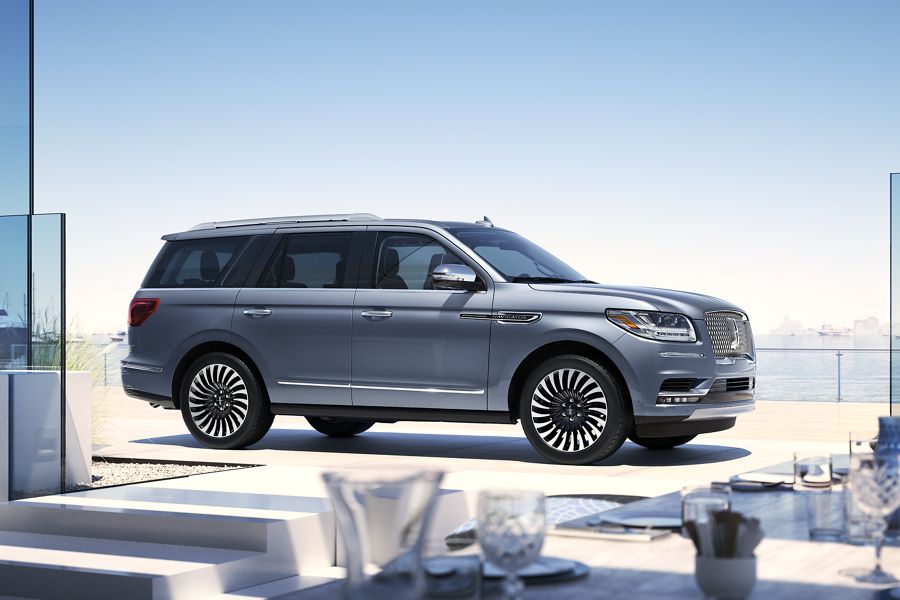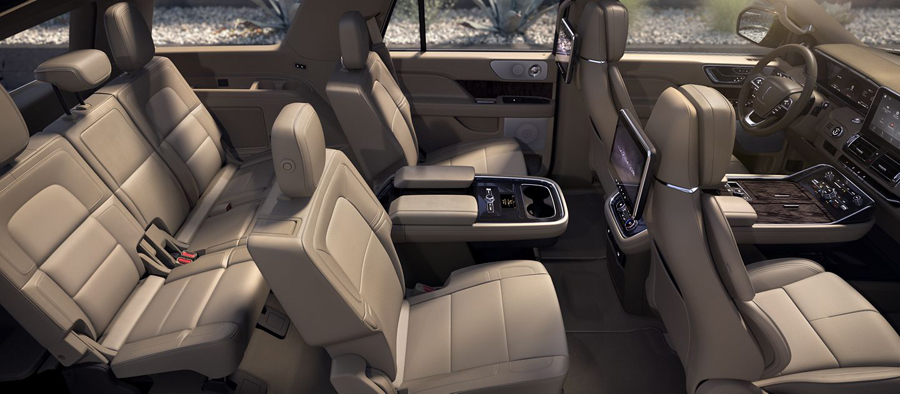 Images source: www.lincoln.com
8. Mercedes-Benz GLS-Class 2019
Critics might say it looks old school but those who love Mercedes will be charmed by its classic SUV looks. The slightly boxy looking vehicle has not changed much in the past couple of years. The GLS comes with the option of a V-6 and V-8 producing 362 and 450 HP respectively. Both engines are paired to a 9-speed transmission while the larger 577 HP version has a 7 speed automatic.
All the versions come with all-wheel drive and the Mercedes COMAND infotainment system. The air suspension was great at providing smooth rise over the rocky terrain of New Mexico where we tested it.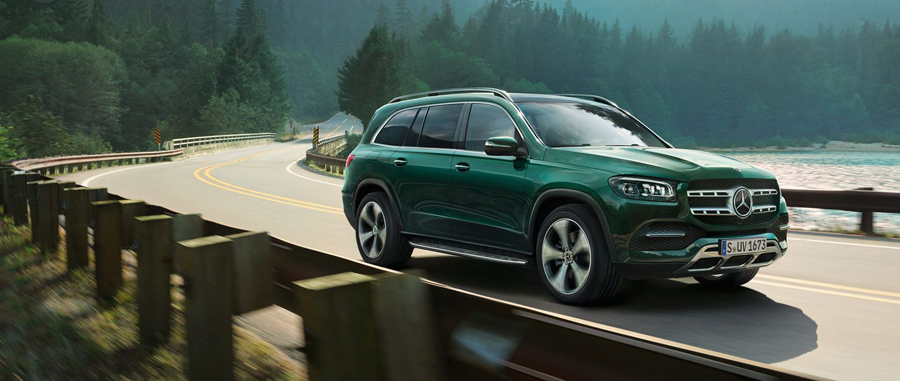 Images source: www.mercedes-benz.com
7. BMW X7 2019
As the first three-row 4×4 luxury vehicle from BMW, the X7 does not disappoint. The 40i version features a 3 liter inline 6 which produces 335 HP and the 50i has a V-8 producing 456 HP. Both powertrains include an eight-speed automatic.
While the 40i is adequate the 50i has a grand feel as you rev up the engine and the vehicle surges forth powerfully down the highway using Active Comfort Drive to prevent body roll and increase ride comfort. The interior is flawless like the 7-series sedans and BMW's iDrive system is the most perfect entertainment and information system you could wish for.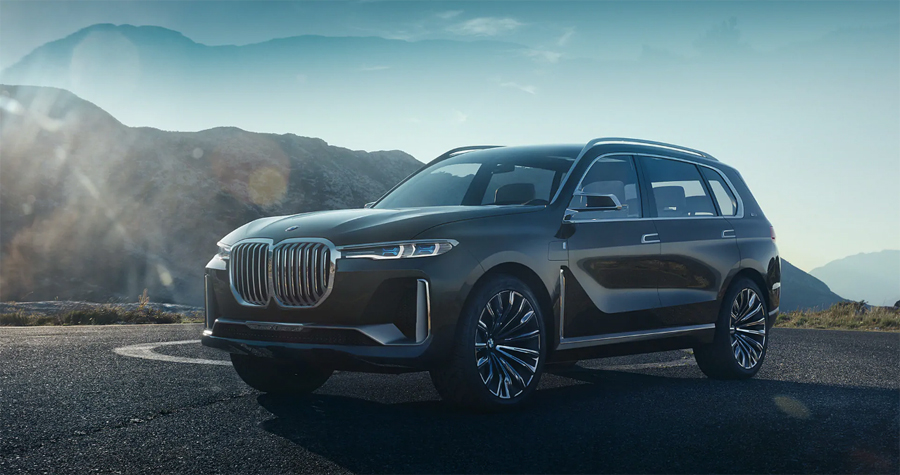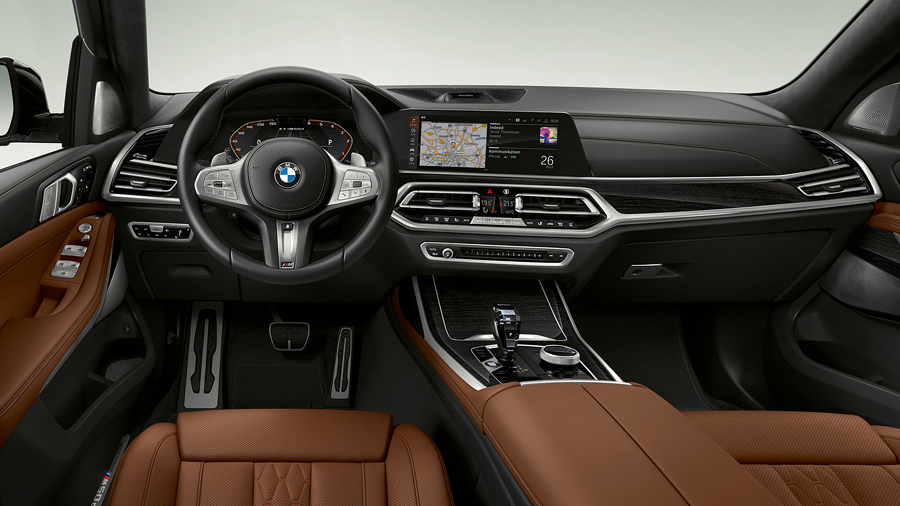 Images source: www.bmw.com
6. Lexus LX 2019
With the base model priced north of $86,000, the 2019 Lexus LX is a truly exclusive SUV. It comes with an option of two or three-row seating. The 5.7 liter V-8 engine produces 380 HP and can at ease ride over punishing terrain while the passengers relax in their plush leather seats.
The Lexus SUV is probably the most reliable in the list but slightly dated. Forward collision warning and automatic emergency braking make it a really safe vehicle. The huge 12.5-inch infotainment system with nine speakers and the rich wooden trim gives it one of a kind aura.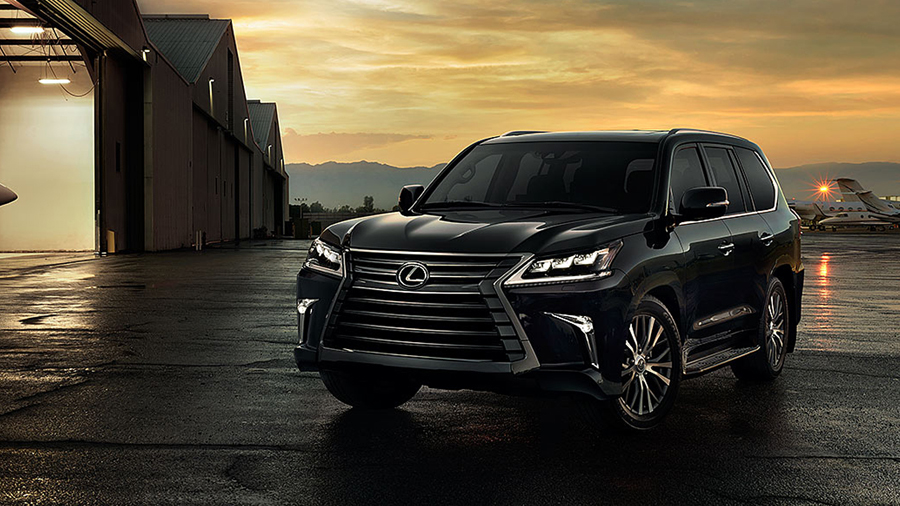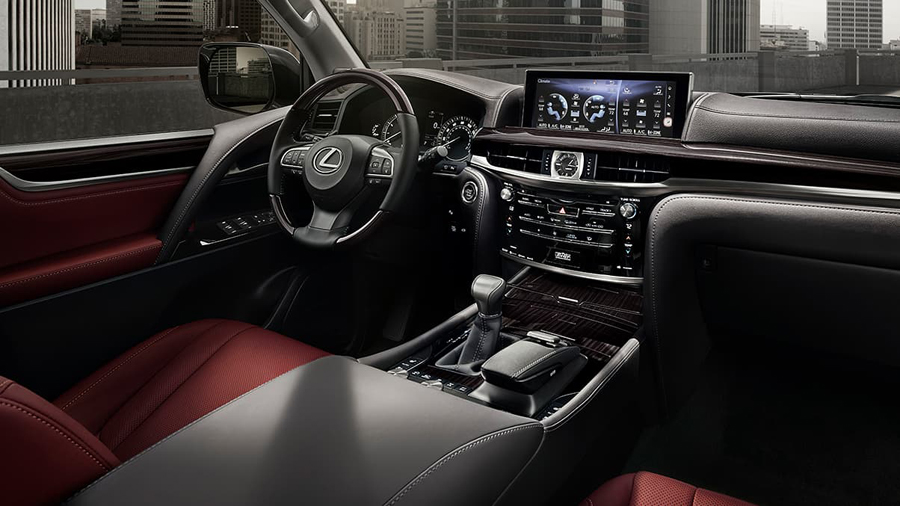 Images source: www.lexus.com
5. Cadillac Escalade 2019
The 2019 Escalade carries on with a few minor cosmetic changes to the fourth-generation design from 2015. The 420 HP 6.2 liter V-8 is never lacking in power and the 20-inch wheels of the base version carries you comfortably over all types of terrain.
The Premium version comes with 22-inch wheels and adaptive cruise control as well as an advanced collision avoidance system. The old fashioned huge recliner style seats and three-zone climate control provides a delightful way to travel hundreds of miles comfortably and is an ideal luxury large SUV for families.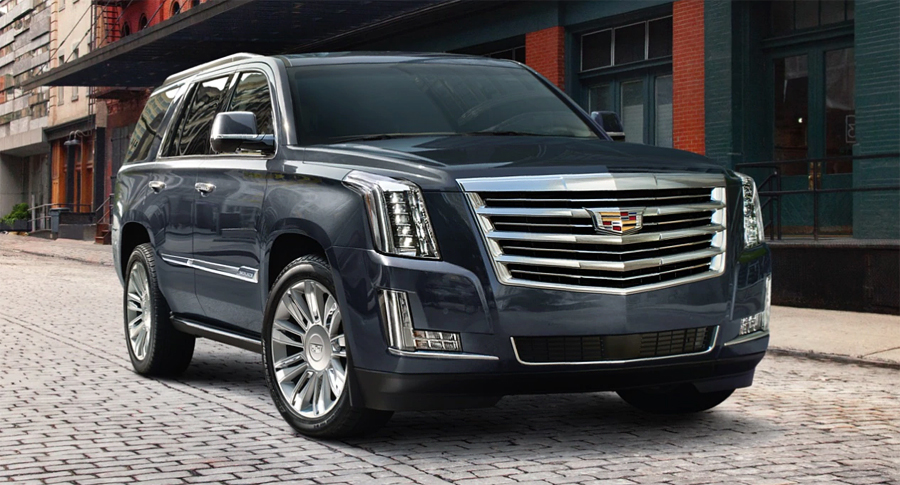 Images source: www.cadillac.com
4. Land Rover Range Rover 2019
At $90,000 it might seem a little expensive but as always the Range Rover is worth every penny. It has descended from half a century of SUV design and the pedigree shows in every aspect. The refined turbocharged diesel engine accelerates from 0-60 mph in little over 5 seconds which is really impressive for a vehicle this size.
The blocky traditional Range Rover design has not changed much in several decades but purists fawn over its clean, crisp lines. The 5.0 liter turbocharged V-8 develops 518 HP and there is the option for a smaller 3.0 liter version. The air suspension provides a smooth ride in this full size luxury SUV over roughest roads and unlike most other luxury SUVs its 12.2-inch ground clearance provides the scope for serious off-road driving.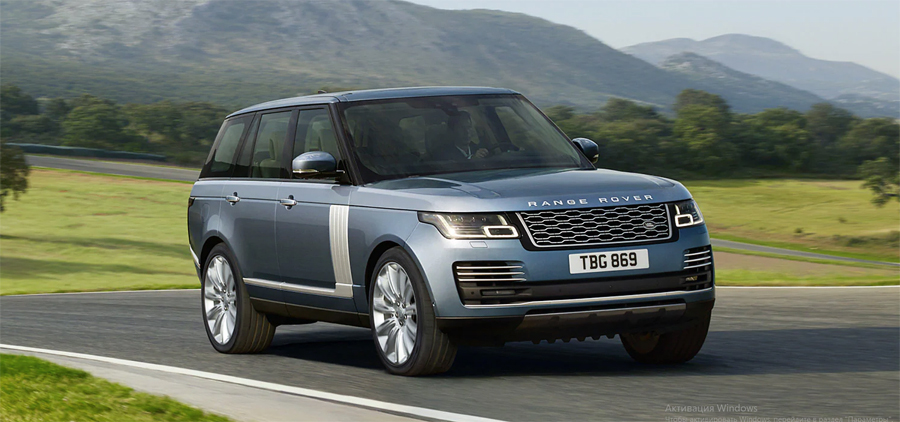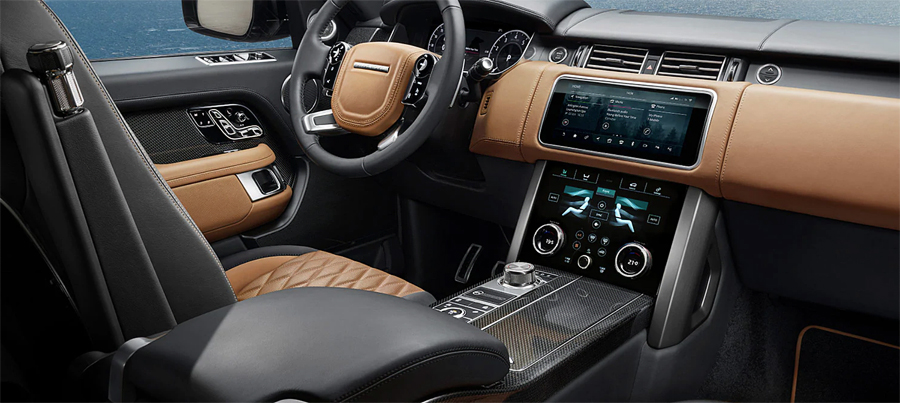 Images source: www.landrover.com
3. Mercedes-AMG G63 2019
Derived from the legendary G-Wagen the Mercedes-AMG G63 boasts of terrific offroading capability helped by a 4 liter V-8 turbo that develops 580 HP. mated to a nine-speed gearbox it can accelerate to 60 mph from a standing start in 4 seconds. The huge 22-inch wheels provide a smooth ride and the G-63 enjoys a quieter cabin than previous G-Wagen. Rugged yet refined it is quite expensive with the base model starting at $125,000.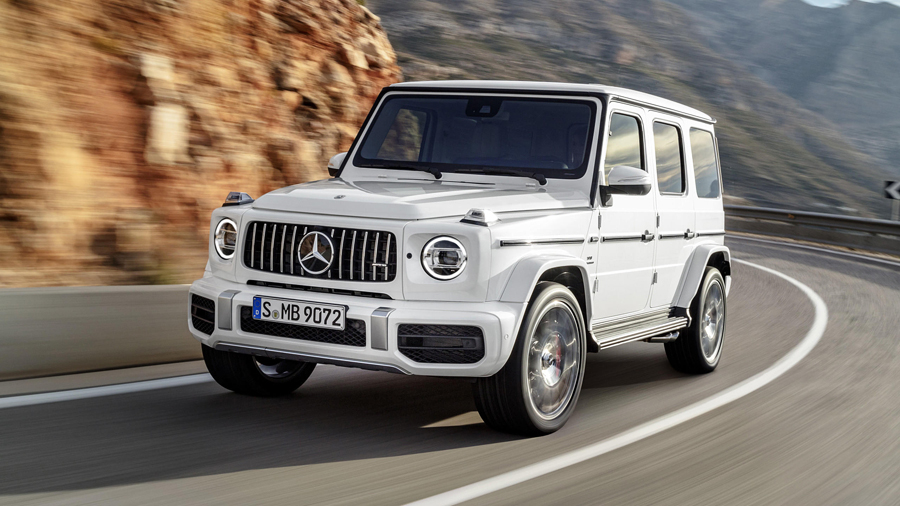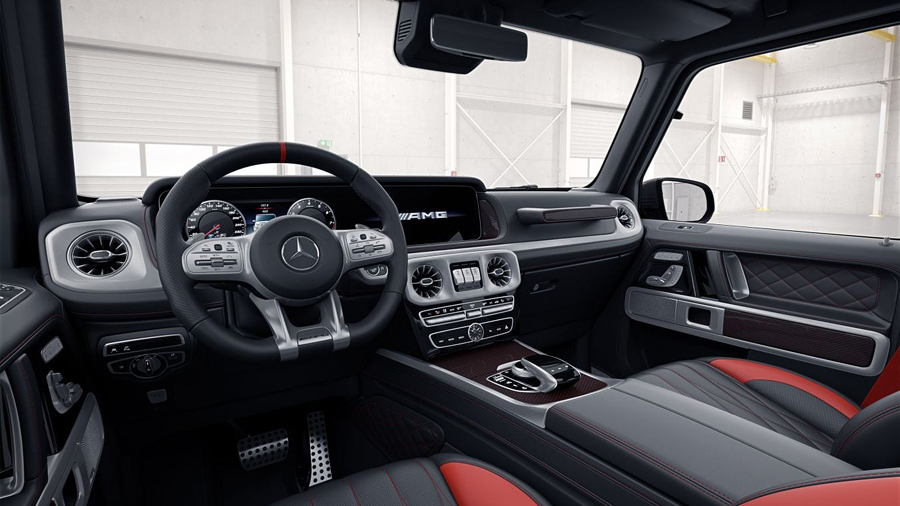 Images source: www.mercedes-amg.com
2. Bentley Bentayga V8 2019
When it comes to comparison between best large luxury SUV the term "entry-level" is relative. At $64,000 the base version no-frill Bentley Bentayga might be considered cheap by many considering the reputation of its 12 cylinder sibling. It fiercely fights off competition from the upper-end Range Rovers and Rolls Royce Cullinan.
Able to match the 3.6 second 0-60 mph time of the larger edition, the V-8 proves it is no slouch. With agile handling round the bends and highly responsive steering, it is extremely satisfying to drive. The 4 liter, 542 HP engine provides fuel economy of 16 mpg in the city. Luxurious interiors with rich leather seats and a huge infotainment system are standard at this price range as is the three-year infinite mileage warranty.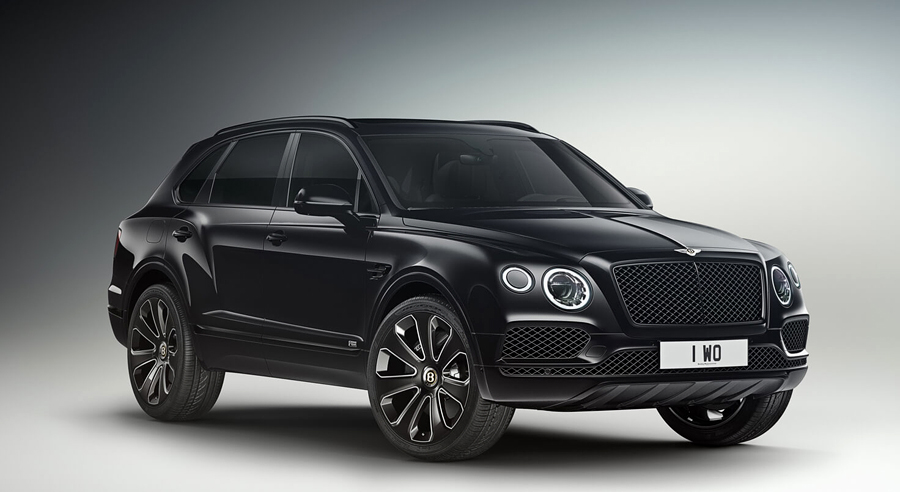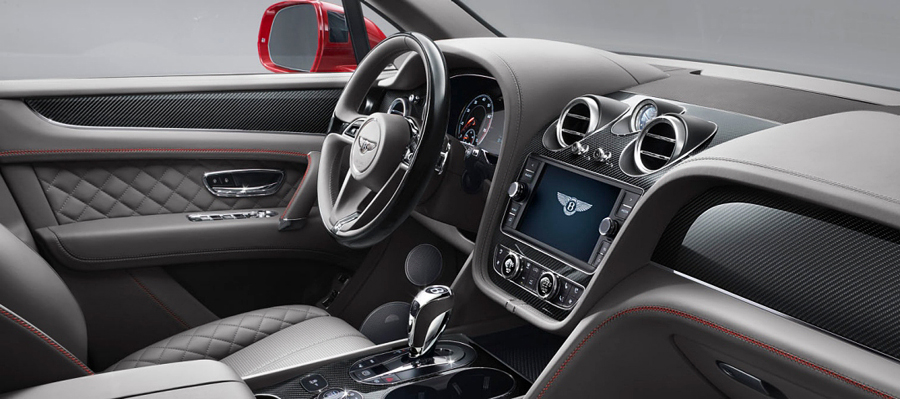 Images source: www.bentleymotors.com
1. Rolls-Royce Cullinan 2019
The very first SUV from the Rolls Royce stable, the Cullinan has a turbo V-12 providing 560 HP power and accelerates to 60 mph in 4.8 seconds. As can be expected the interior has the highest quality finish in bespoke leather and wood as well as separate 12 inch HD touchscreen for rear passengers. The custom-built sound system has 18 speakers. Rolls Royce claims it can easily navigate almost 2 feet high water without stalling and the suspension lowering the vehicle for ease of passenger egress.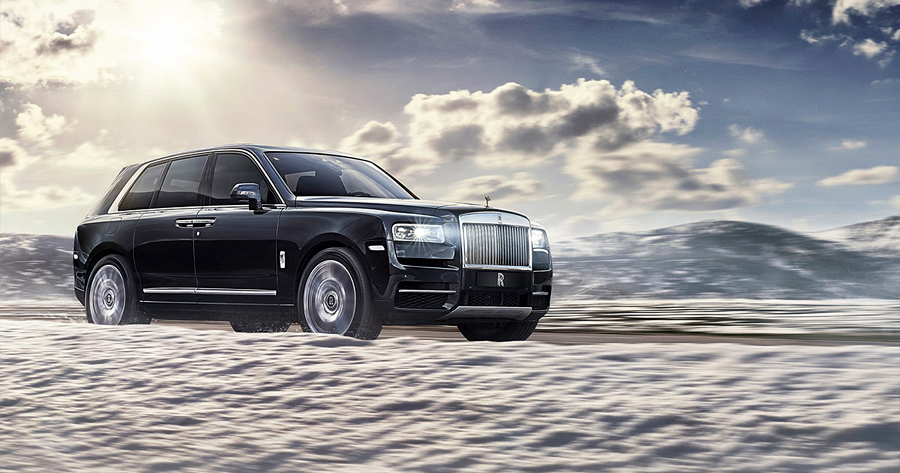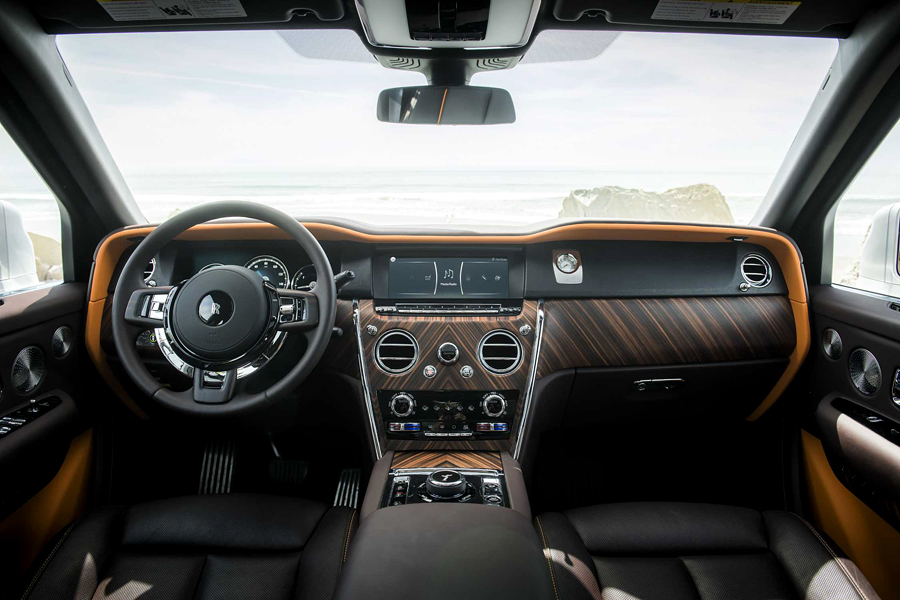 Images source: www.rolls-roycemotorcars.com
Best Midsize Luxury SUVs:
10. Volvo XC90 2019
The Swedish luxury vehicle brand has unveiled an exceptional SUV in the 2019 edition of XC90 with a new grille and alloy wheels.
Understated and sophisticated, as usual, it is available as a six-seater, it is the first automobile from Volvo with what it calls a mild hybrid powertrain offering 15% fuel savings and low emissions. With prices starting from $47,000 the vehicle is unusually elegant and provides precise handling and stylish ride. The large Volvo Sensus infotainment system is fully integrated with Android Auto and Apple CarPlay to provide all manner of information. Driver assistance includes auto lane centering and adaptive cruise control which make long drives on the highway a pleasure.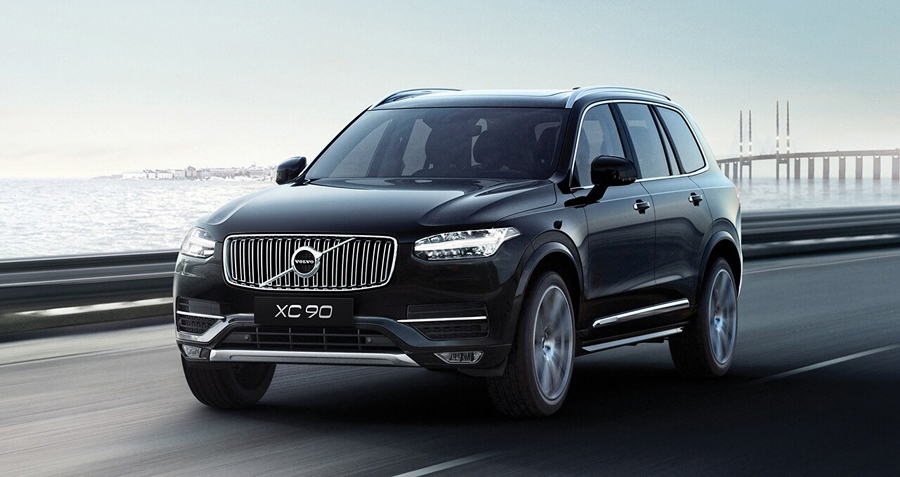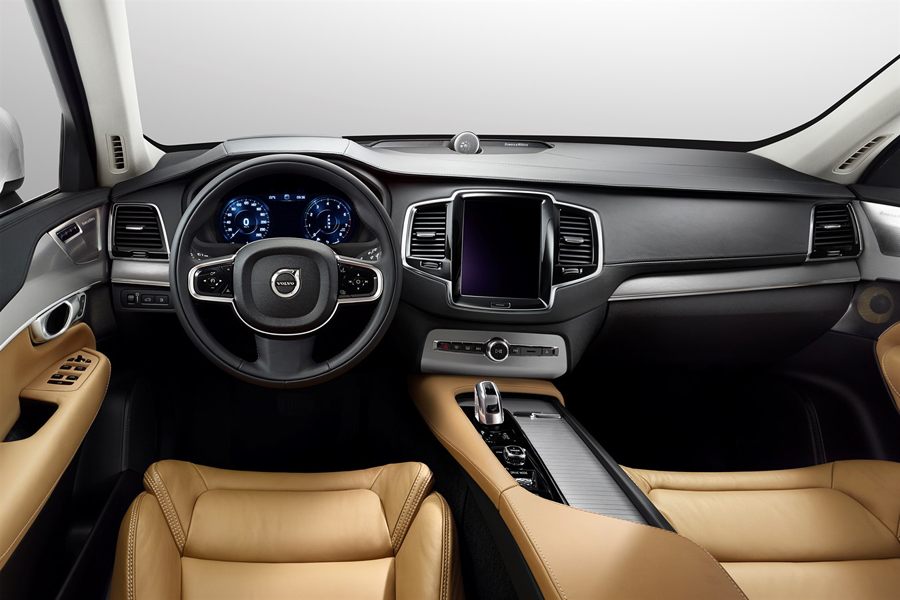 Images source: www.volvo.com
9. Lexus RX 350
The 2019 Lexus RX 350 is a fantastic midrange SUV with a highly refined 3.5 liter V-6 engine. Paired with an eight-speed automatic gearbox the RX 350 is sporty with an acceleration of 0 to 60 mph in mere 7.5 seconds.
The handling is perfect and the steering feels stable and smooth at all times. There is no exaggerated body roll and the ride quality is as good as some of the pricier models featured above. At $44,000 starting price it competes well in its class and has the added advantage of famed Lexus durability.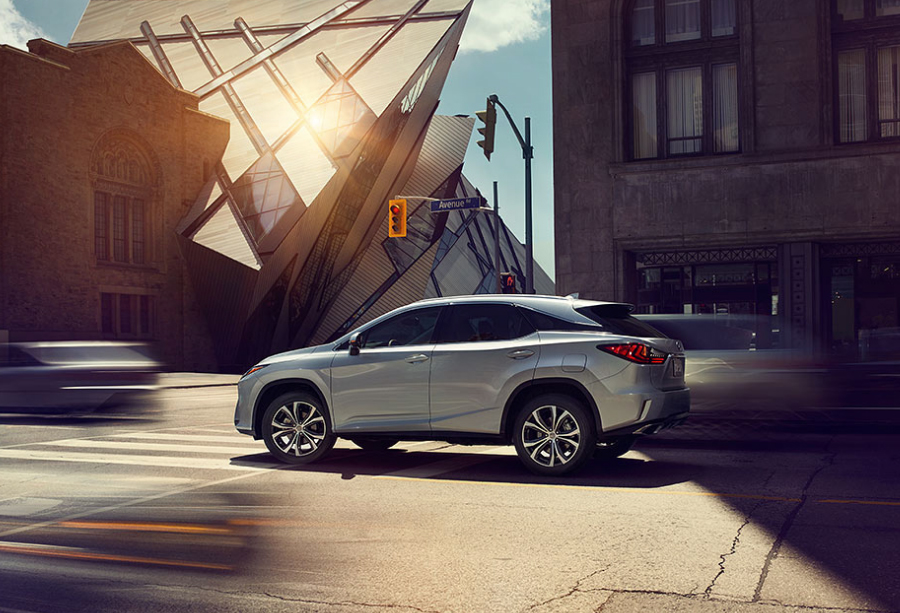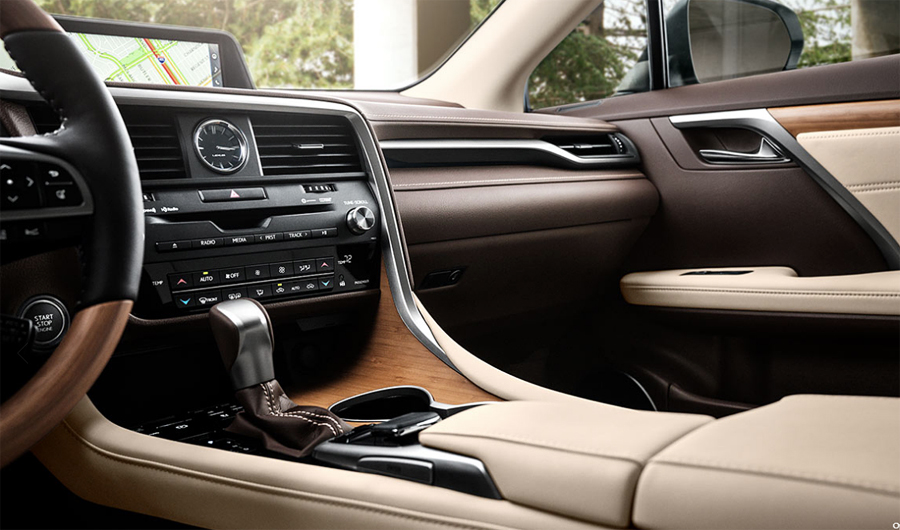 Images source: www.lexus.com
8. Audi Q7 2019
A fine example of high-quality German engineering the Audi Q7 does what is expected and more. With a price tag of $54,000, it is at the top end of midsize segment in SUVs but provides great value for money with three-row seating. The 3.0 liter turbo V-6 rockets the car to 60 mph in under six seconds.
The steering works with a very light touch and the optional four-wheel steering provides superb maneuvering. The eight-speed transmission is smooth and always provides the correct gear ratio. Collision warning and auto braking are standard and the car systems work well with Android Auto and Apple CarPlay.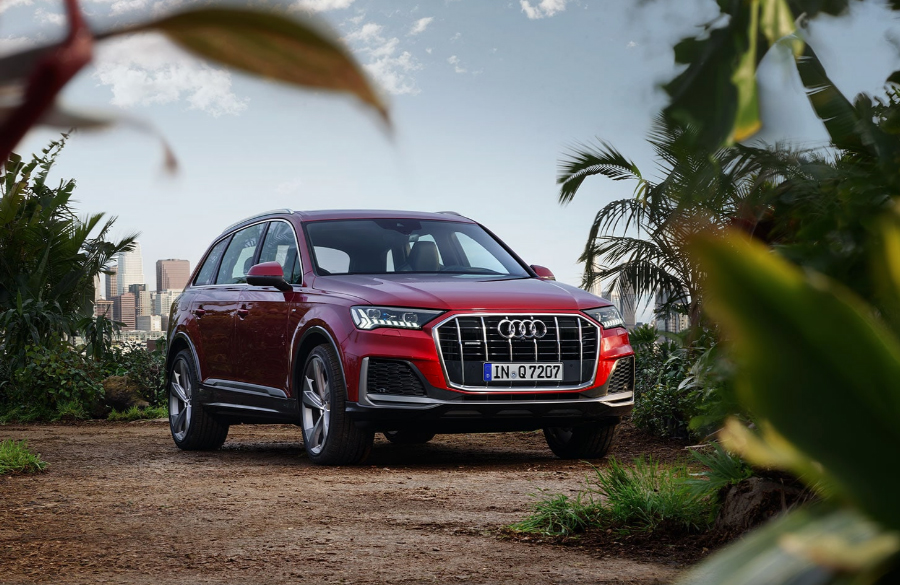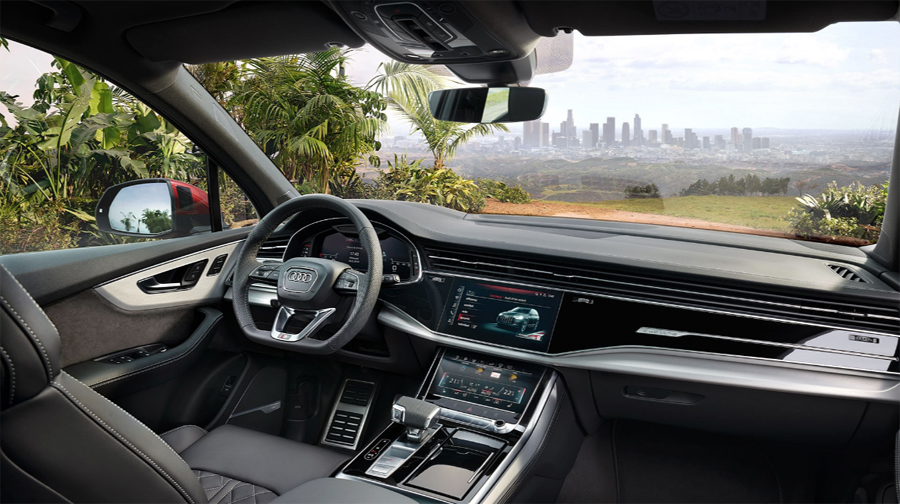 Images source: www.audi.com
7. BMW X5 2019
With a lot of new angular lines, the 2019 BMW X5 is distinctive with its massive kidney grille. The innovative design continues to the rear with wrap-around taillights and a split tailgate. The 3.0 liter inline 6 petrol engine has the power of 260 horses and is paired with an eight-speed automatic gearbox that is smooth and efficient.
At $60,000 it is expensive but provides unrivaled quality and is arguably the best midsize luxury SUV. If you feel it is underpowered there is an optional V-8. It is far more refined and technologically advanced than its predecessors.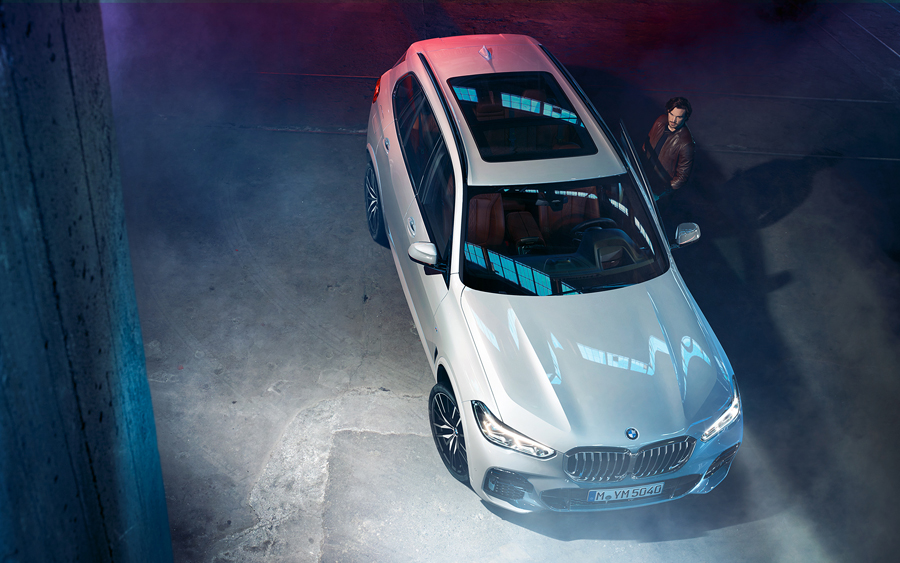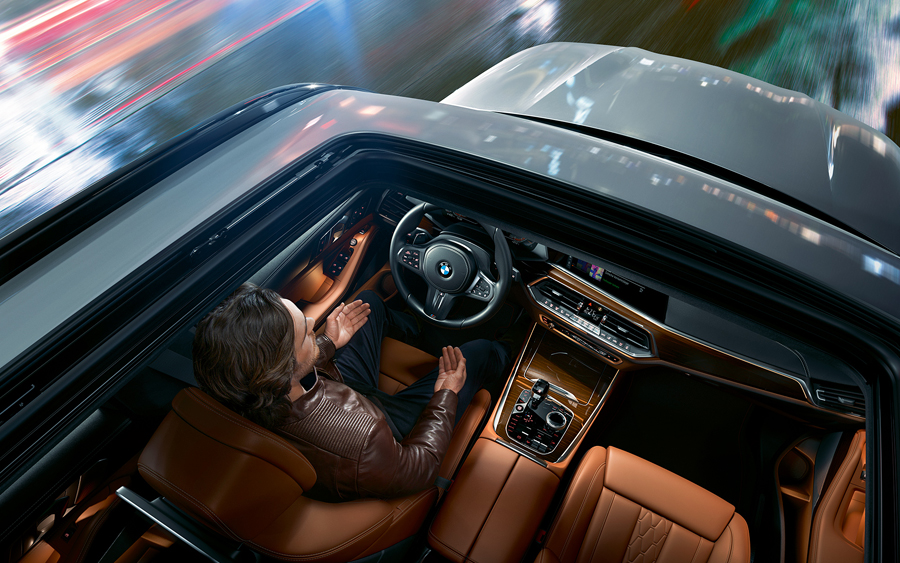 Images source: www.bmw.com
6. Cadillac XT5 2019
At a base price of mere $41,000 the new Cadillac XT5 has a sporty look with clear LED headlamps and black grille. A generous interior with an 8-inch infotainment system makes it stand out from the crowd. The elegant look of the leather-trimmed upholstery and a quiet cabin add a touch of class.
Due to the slightly sloping roof, the rear feels a little cramped with lack of headroom. The V-6, 3.6-liter engine produces 310 HP and the power is delivered to the wheels via an eight-speed transmission. The power-adjustable seats, panoramic sunroof and a wifi hotspot make it a superb purchase.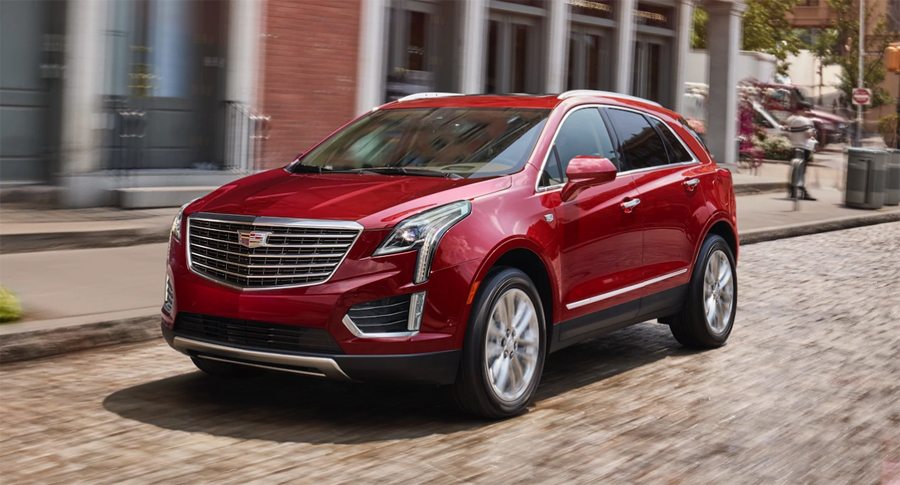 Images source: www.cadillac.com
5. Mercedes-Benz GLE-Class 2020
The 2020 Mercedes-Benz GLE-Class brings for you the potent mix of luxury and advanced automotive technology. The 3.5 liter version produces 255 HP from turbo four and the 4.5 liter delivers 365 HP from turbo inline six cylinders. The GLE 450 is capable of fast acceleration from 0 to 60 mph in 5.5 seconds. If you wish to go faster there is the 4 liter V-8 with 500 HP that is the most expensive non-AMG model.
With the latest air suspension system, the vehicle provides the smoothest ride imaginable. The dash is topped off by two 12.3 inch screens as part of infotainment system equipped with MBUX voice control system. The leather and wood cockpit is a hallmark of genuine luxury.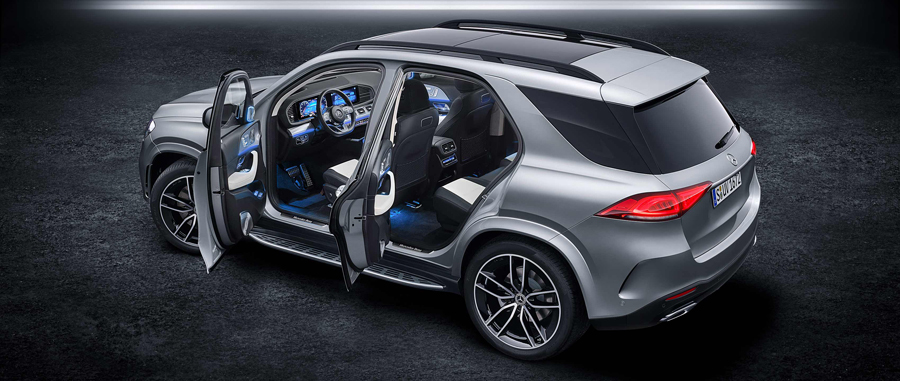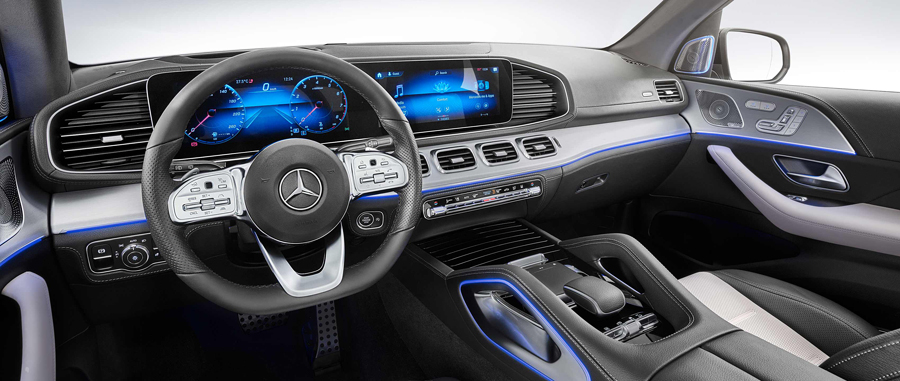 Images source: www.mercedes-benz.com
4. Porsche Cayenne 2019
Over the past 17 years, since its launch, the Cayenne has changed surprisingly little. The 2019 model is built on the same Volkswagen MLB Platrform that the 2017 generation is from. The new addition is a coupe. The engine options are a 3.0 liter turbo V-6 and a 4.0 liter twin-turbo V-8 developing 335 and 542 HP respectively. At a base price of $66,000, it is excellent in every department – luxury, power, handling, and price.
As usual, the Cayenne has an understated design on the exterior which extends to the inside too with Porsche's "less is more" design philosophy. It behaves more like a spacious sports car than a run of the mill SUV. A large touchscreen and easy to use voice commands, makes it a pleasure to drive the vehicle.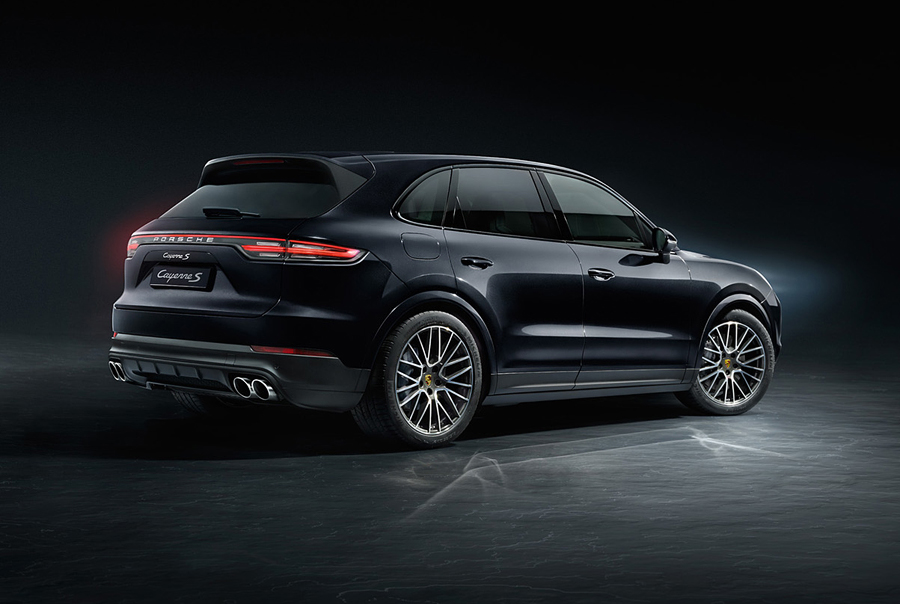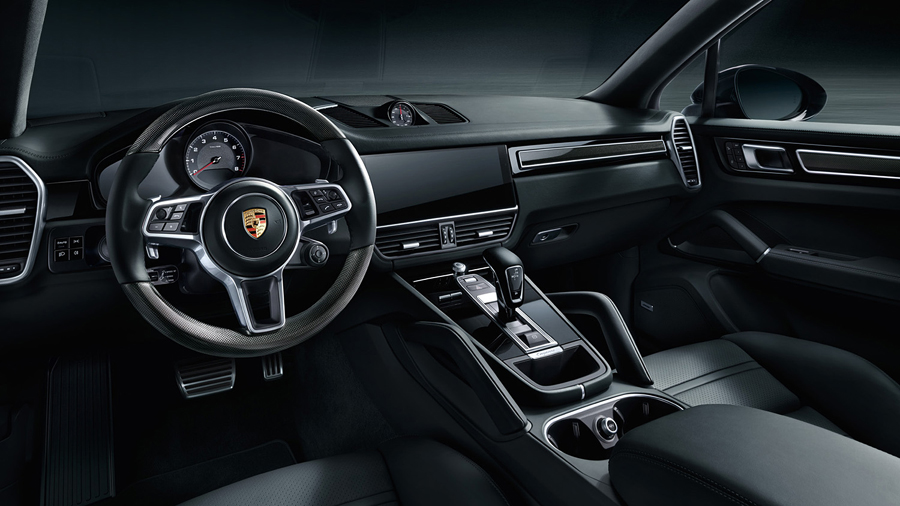 Images source: www.porsche.com
3. Maserati Levante 2019
The SUV market is now so large that even true blue sports car makers such as Maserati are unable to ignore it. The result is the Maserati Levante that debuted in 2011 and went on sale in 2017. The current version offers two engine choices – a 3.0 liter V-6 twin-turbo producing 345 HP and a 3.8 liter V-8 twin-turbo producing 542 HP.
The base model is priced at $77,500, a rather small expenditure for owning a legend. The all-wheel-drive powertrain works through an eight-speed automatic transmission accelerating to 60 mph in little under 4 seconds. The full leather interior and an 8-inch infotainment system which integrates with Android Auto and Apple CarPlay are standard.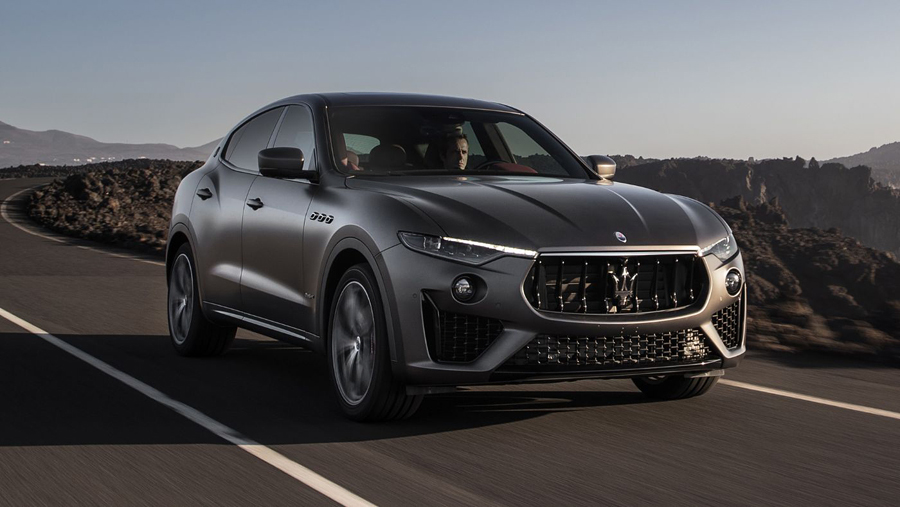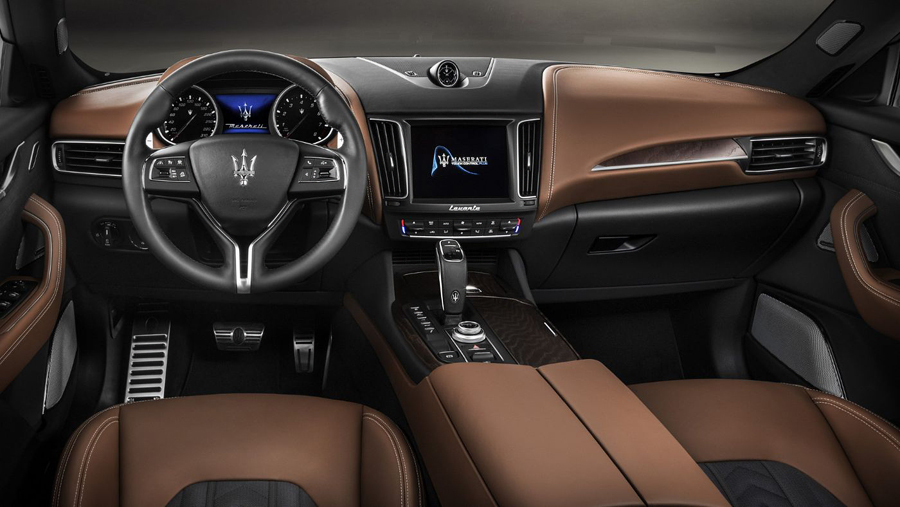 Images source: www.maserati.com
2. Land Rover Range Rover Velar 2019
In the same class as Audi Q5 and Mercedes GLC, the Range Rover Velar is a handsome package. The stylish design with clean lines makes it one of the most easily recognizable SUVs in the world. Engine options include a turbocharged 2.0 liter 4 cylinder and a 3.0 liter V-6. The smaller 2.0 liter struggles to move the Velar's considerable bulk and the V-6 is a better choice for most buyers.
The handling is solid and reliable but by no means sporty. The interior is stylish and made from high-quality materials. The innovative dual touchscreen infotainment system and the most advanced driver assistance tech make it an excellent vehicle.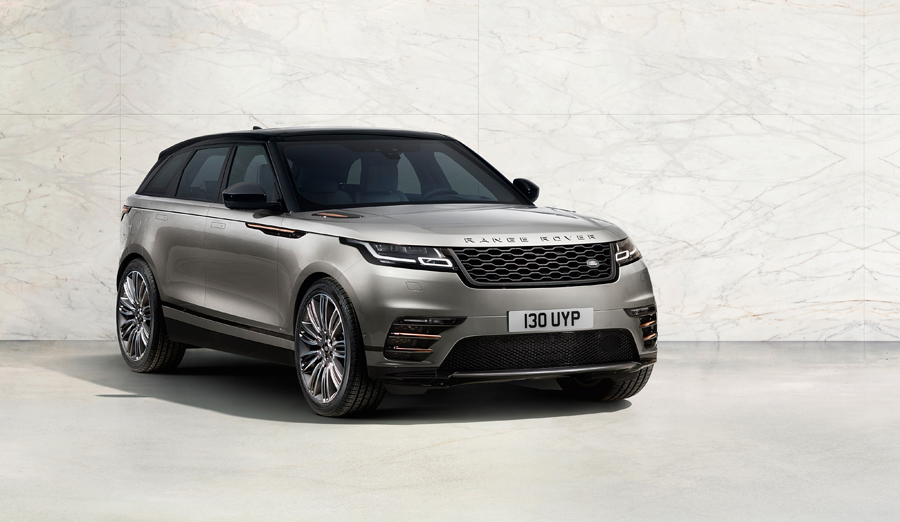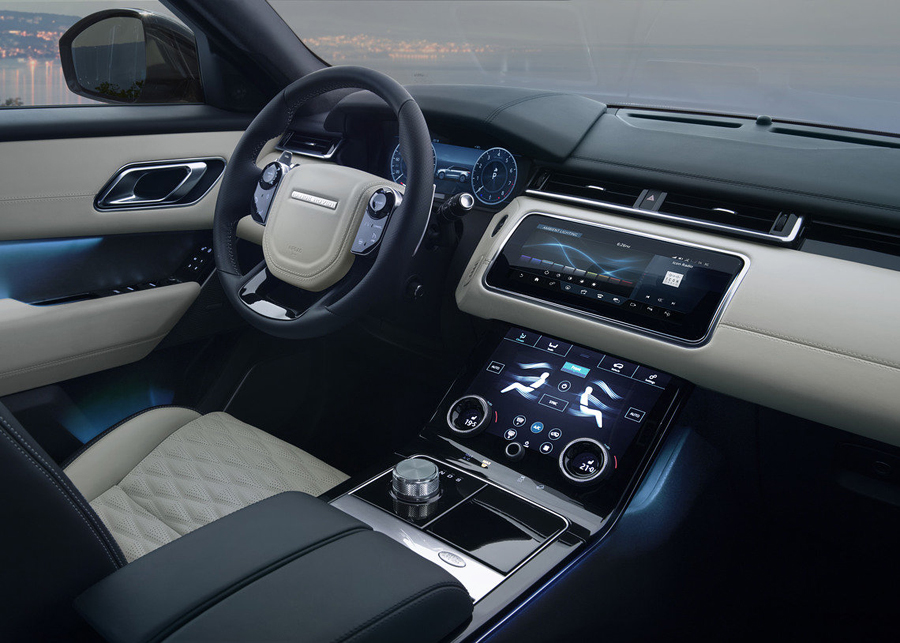 Images source: www.landrover.com
1. Lamborghini Urus 2019
Powered by a turbo 4.0 liter V-8 producing 640 HP the Lamborghini Urus can scorch the roads quite literally going from 0 to 60 mph in 3.2 seconds with a top speed of 190 mph. The handling is sporty and cornering feels stable. As usual for a Lamborghini, the interior is futuristic with cues straight out of a fighter cockpit. The seats are made of faux leather and suede and the infotainment system is the same as that found in Audi.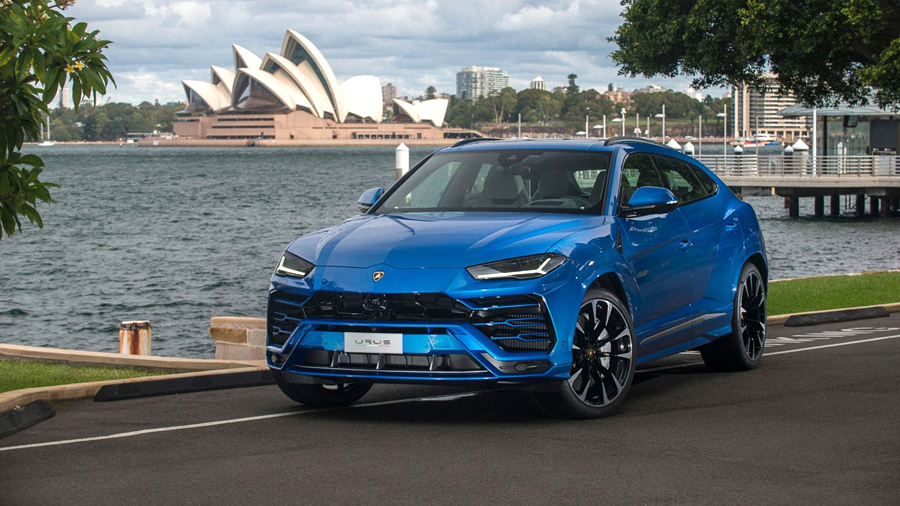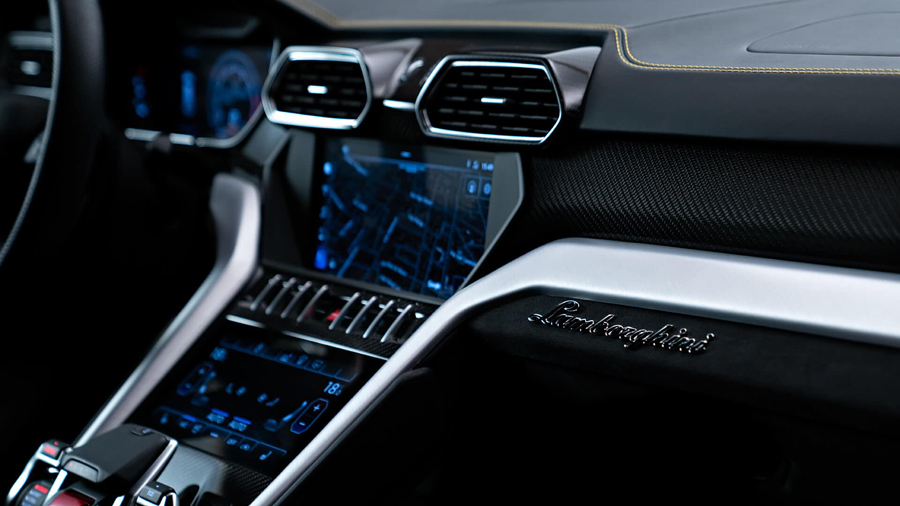 Images source: www.lamborghini.com
Best Small Luxury SUVs:
10. Cadillac XT4 2019
The new XT4 crossover SUV generation has been introduced by GM in 2019. At a base price of $35,000, it comes with a 2.0 liter four-cylinder engine with an output of 237 HP and a nine-speed transmission. It is available both in 2 WD and 4 WD variants. The three trim levels Luxury, Premium Luxury, and Sport, provide an easy entry into owning a luxury SUV from a premium brand without burning a hole in the pocket.
The interior is what you would expect from a Cadillac, with all controls thoughtfully positioned and the upholstery and dash made of top-notch material. The leather-clad steering wheel is a nice touch that adds to the style quotient.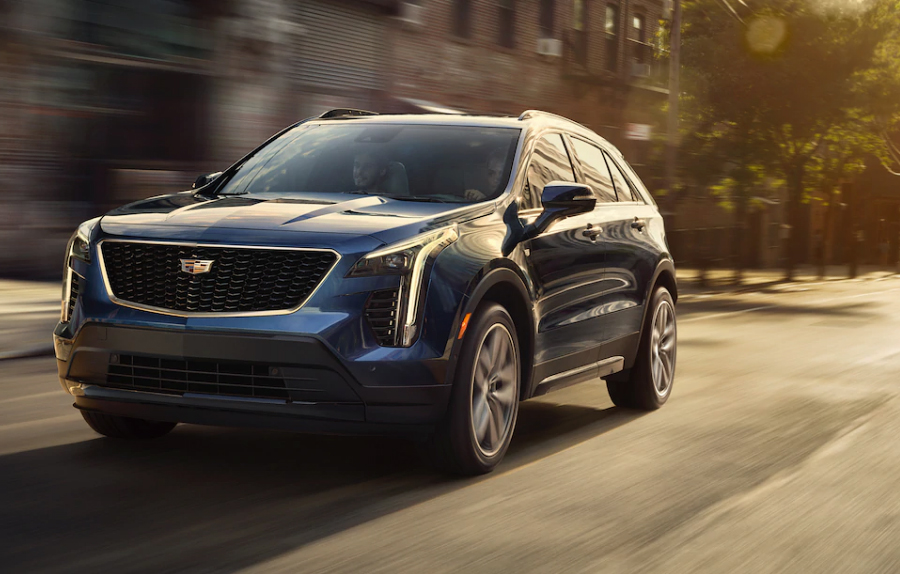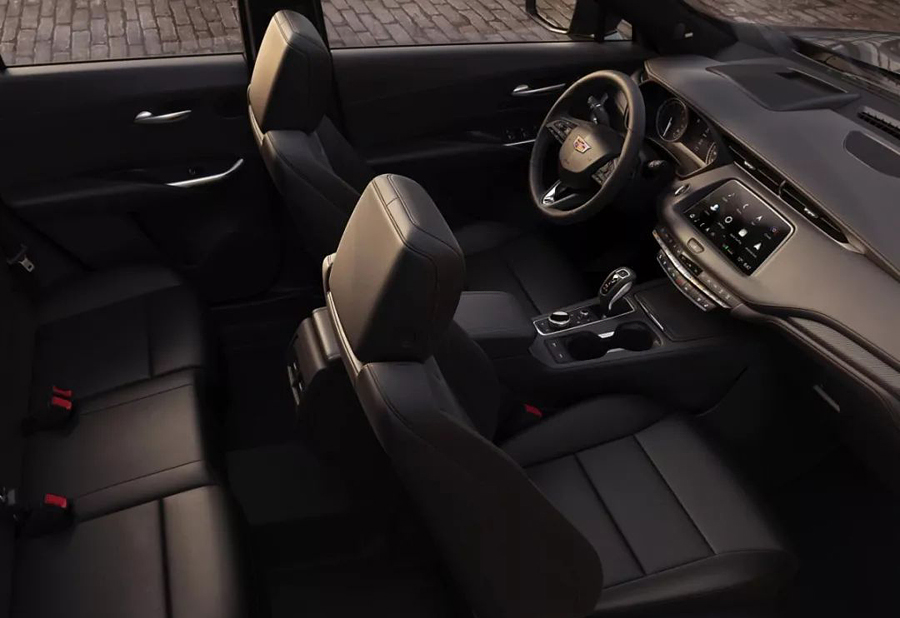 Images source: www.cadillac.com
9. Lincoln MKC 2019
At an affordable base price of $34,000, the Lincoln MKC is, on the whole, the same model that began selling in 2015. There is a facelift in 2019 to the grille but apart from that nothing has really changed. It is no BMW X3 but neither can you expect one at this price point. Powered by the Ford 2.0 liter turbo-four which produces 245 HP or an optional 2.3 liter 285 HP EcoBoost engine it moves purposefully but without any flamboyance that one associates with luxury SUVs.
The cabin is comfortable and suitable for long rides and behind the rear seat there is plenty of area for your luggage. A nine-speaker audio system and a Wi-Fi hotspot make it a desirable SUV to own.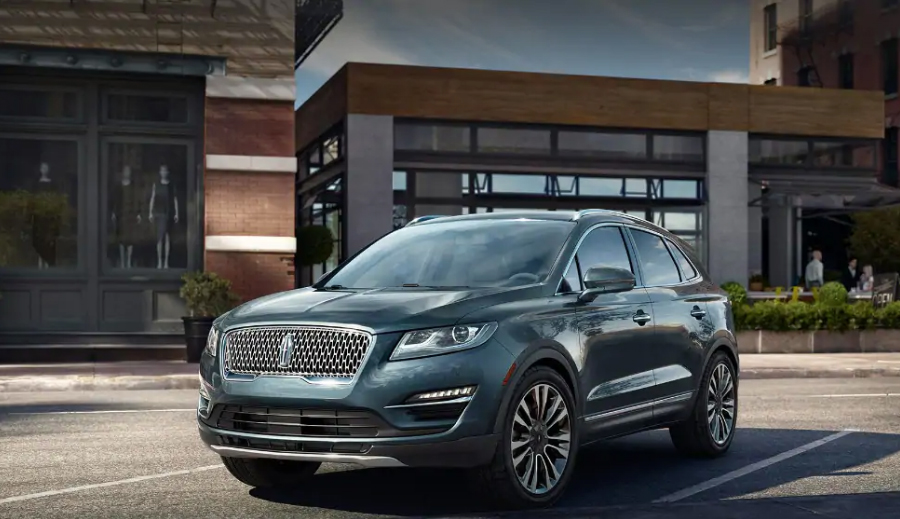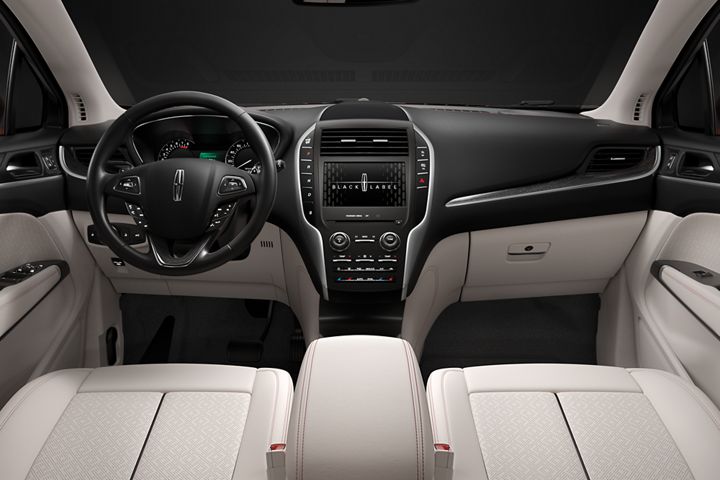 Images source: www.lincoln.com
8. Infiniti QX50 2019
Offered in three trim levels – Pure, Luxe and Essential with prices starting at $37,500 the 2019 Infiniti QX50 is powered by 268 HP from its turbocharged 2 liter variable compression engine. The power plant is said to be the world's first with an ability to swap effortlessly from high compression for cruising speed to low compression for acceleration.
The cabin is refined and quiet with generous legroom for the second row. With a dual touchscreen infotainment system and a 16 speaker Bose sound system it is a good value for money luxury compact SUV to purchase.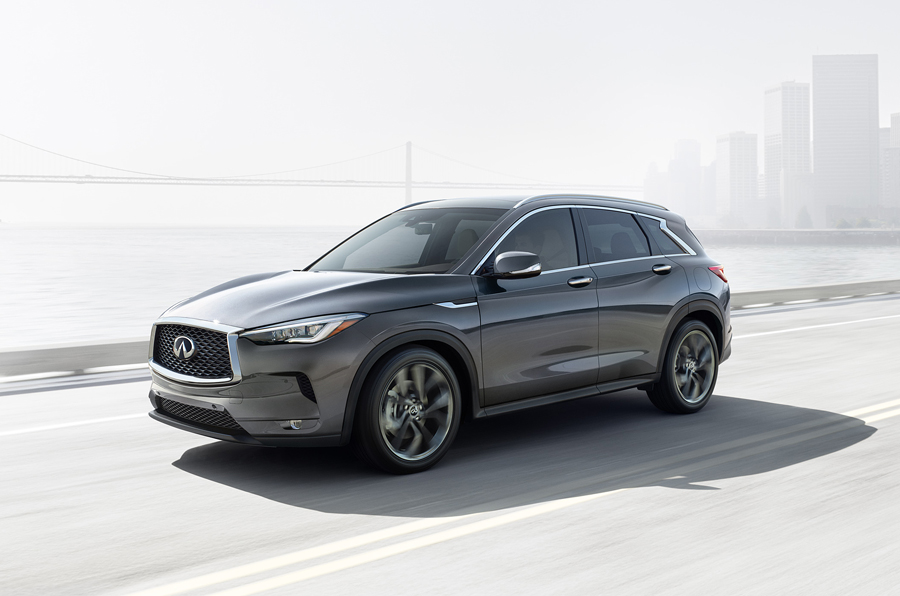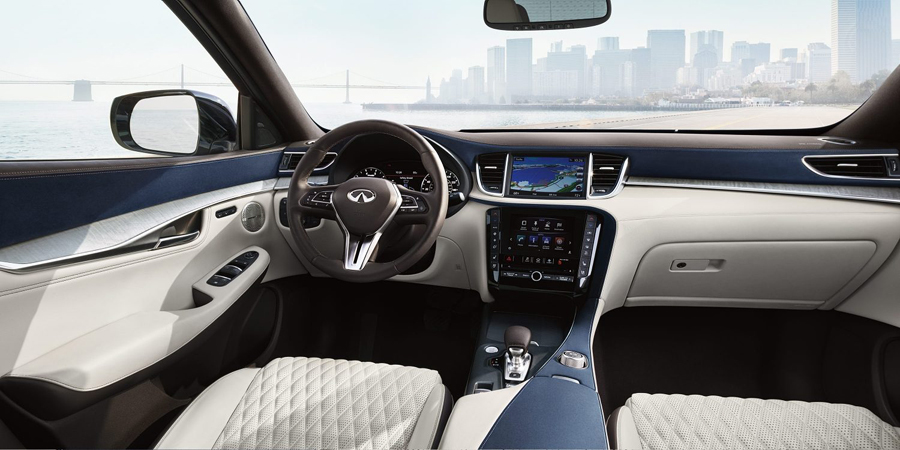 Images source: www.infiniti.com
7. Lexus NX 2019
An impressive small/compact segmentluxury SUV that seats five passengers in a great deal of style, the 2019 Lexus NX is powered by a 235 HP turbocharged 2.0 liter inline 4. Equipped with latest features such as remote start and integrating Apple CarPlay the NX also boasts of pedestrian detection coupled with emergency braking. Also for driver assistance, there are more features such as lane change assist and adaptive cruise control which makes driving this beauty a refreshing experience.
The rear is surprisingly spacious offering a luxurious ride to every passenger. Add to it the famed Lexus reliability and what else do you really need?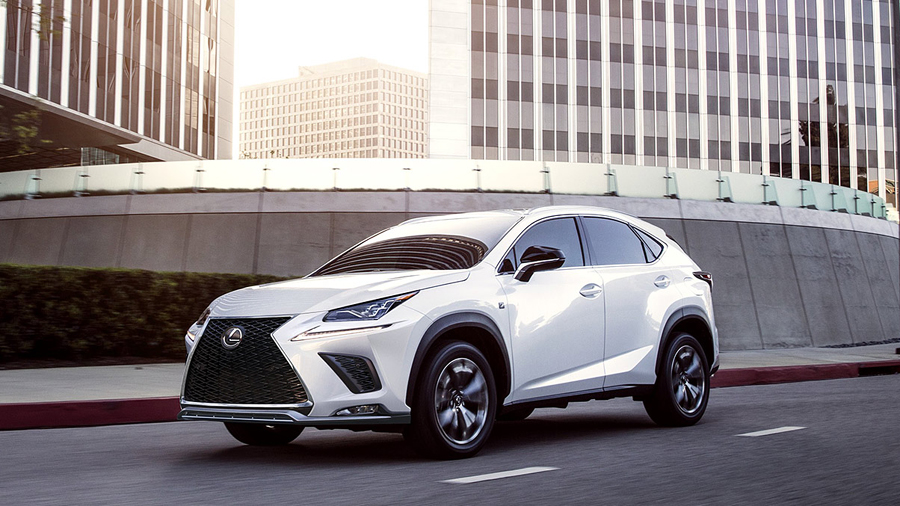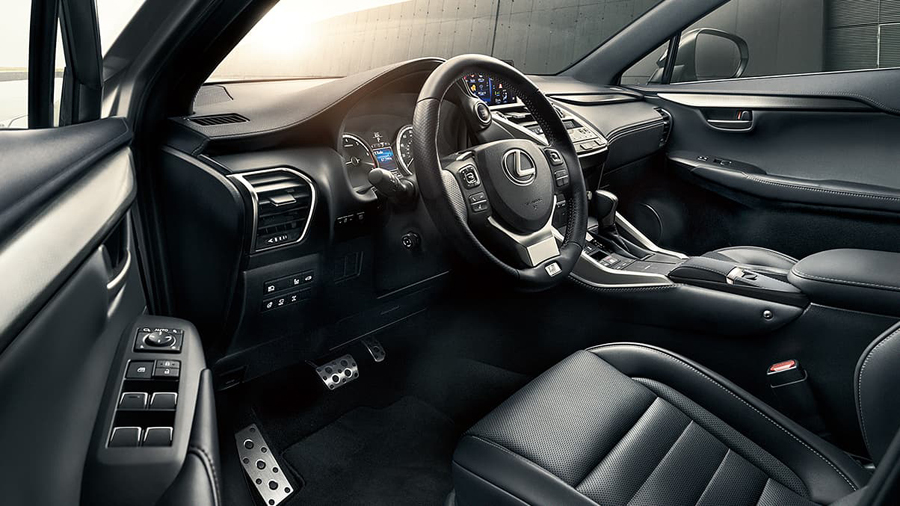 Images source: www.lexus.com
6. Range Rover Evoque 2019
The second generation of Range Rover Evoque is as impressive as its bigger brothers. The 2019 version is not much changed from the 2010 avatar apart from updated software and infotainment system and integration of Android Auto as well as Apple CarPlay. At a starting price of $43,000, it is a captivating vehicle that is well built and takes pride in its envious lineage.
Four-wheel drive is standard instead of being optional and the turbocharged 2.0 liter 237 HP engine comes with a nine-speed gearbox. Hardly as sporty as the BMW X1 it, however, has a quiet charisma that impresses the discerning buyer. The interior is stylish and modern as can be expected and the trim is first class in its fit and finish.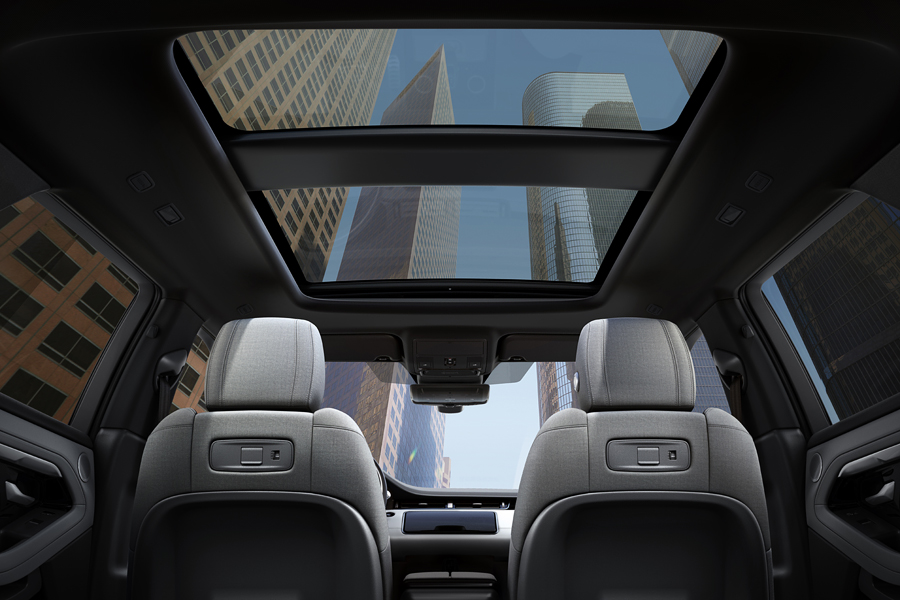 Images source: www.landrover.com
5. BMW X3 2019
Its crossovers or "X" vehicles make up about one-third of all BMW sales. The BMX X3 which was given a complete makeover in 2018 continues largely unchanged in 2019. Standard equipment includes collision warning and automatic emergency brakes.
At a base price of $42,000 it is slightly more expensive to own but the turbo 2.0 liter, 245 HP engine is a really refined piece of machinery. For those who need more brute force, there is a 3.0 liter turbo six producing 355 HP which accelerates it from 0-60 mph in 4.4 seconds. The interior is premium and BMW's proprietary iDrive infotainment system provides a full array of features.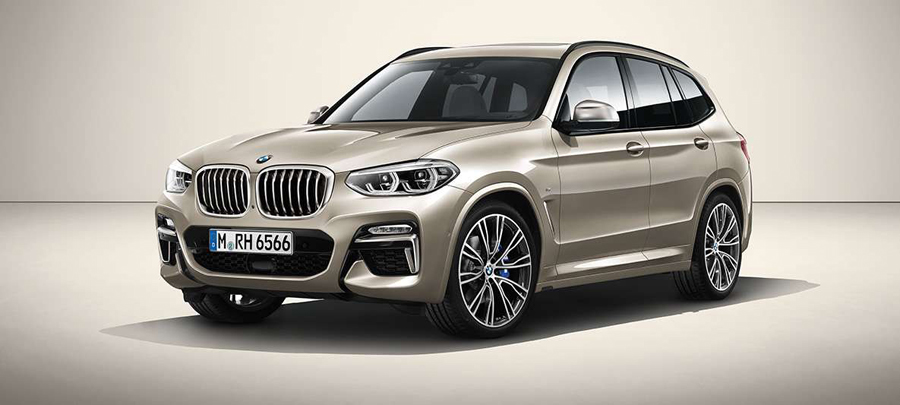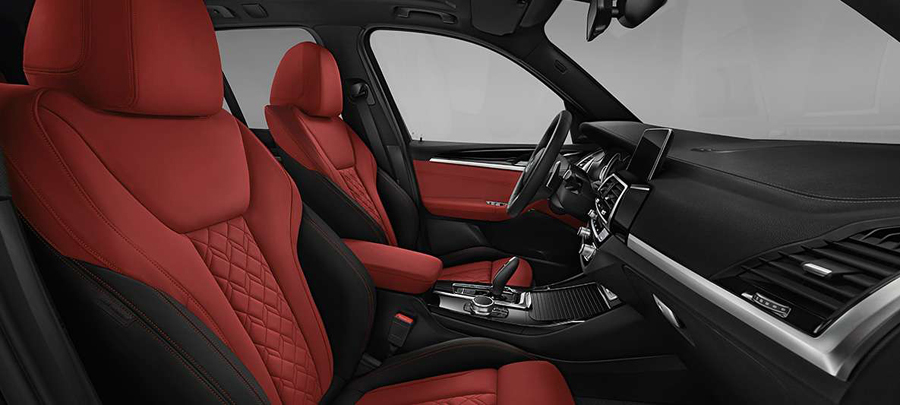 Images source: www.bmw.com
4. Audi Q5 2019
The Q5 is Audi's answer to the BMW X3 and Mercedes GLC. Redesigned in 2018, as the second generation, it largely continues to be the same in 2019. Powered by a 250 HP, turbo 2.0 liter engine and a seven-speed transmission it boasts of great handling and responsive steering. This year's version includes heated front seats, front collision warning, and lane change assist. Capable of energetic performance it can carry four occupants comfortably but is not going to stand out in any way.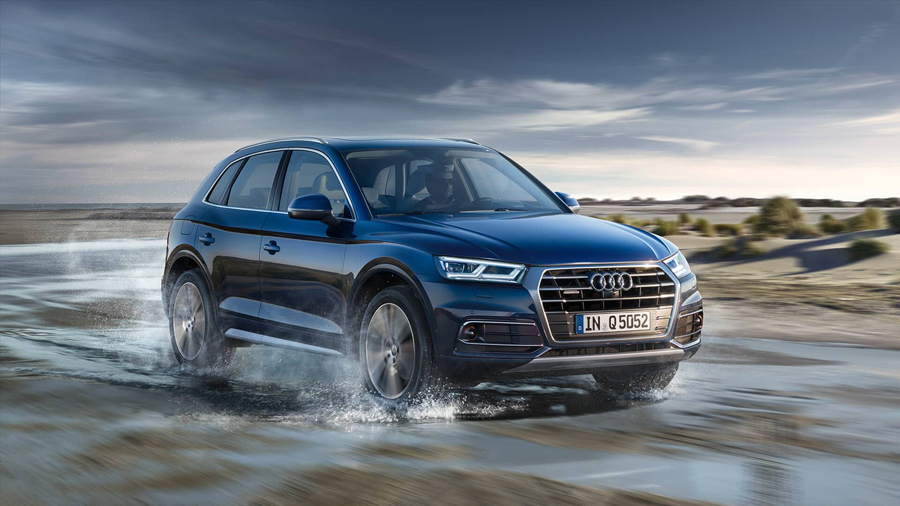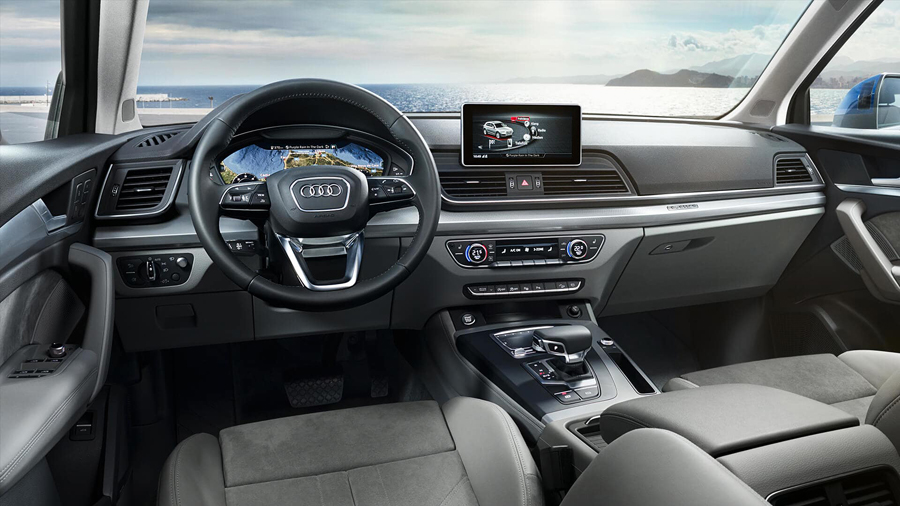 Images source: www.audi.com
3. Jaguar I-Pace 2019
In a list of SUVs with names of the most famed British auto manufacturers – Rolls, Bentley, Land Rover the Jaguar had been missing till now.
The Jaguar I-Pace is the first fully electric-powered SUV from outside the USA and there will be inevitable comparisons drawn with Tesla Model X. Powered by 90 kWh lithium-ion batteries it can accelerate to 60 mph in 4.8 seconds and has a top speed (limited) of 124 mph. The battery is capable of quick charge in 85 minutes and provides a range of 230 miles. The interior is futuristic looking and worthy of such an advanced car. The SUV provides a full suite of driver assistance from adaptive cruise control to lane change assist.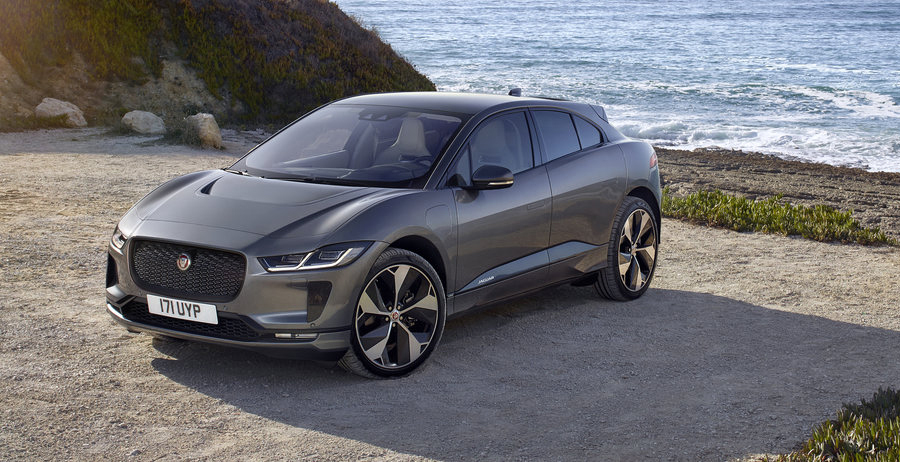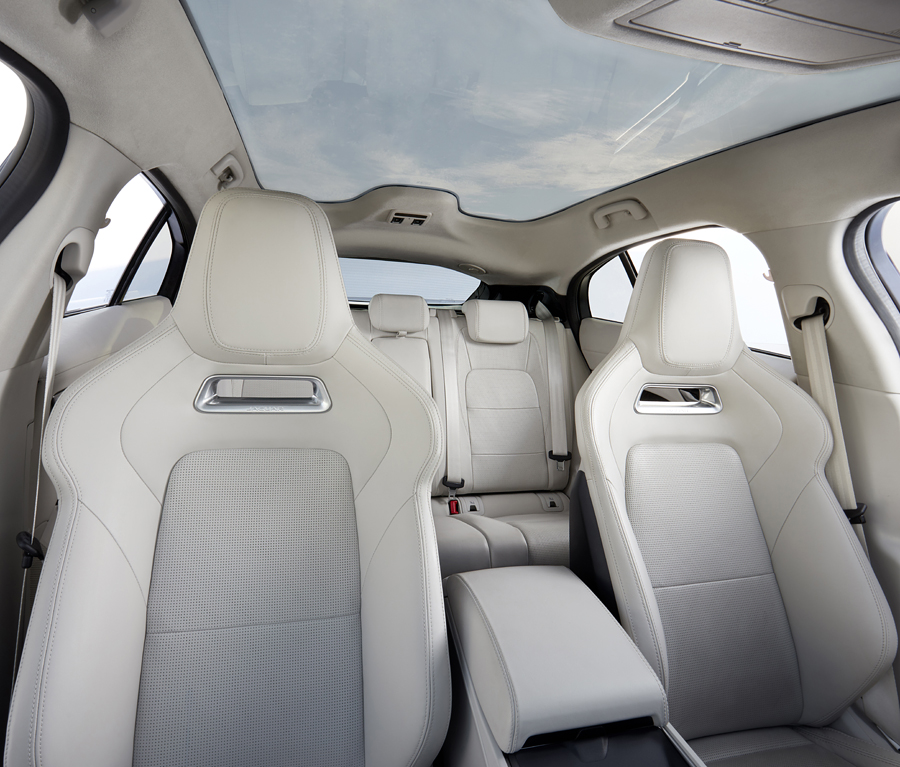 Images source: www.jaguar.com
2. Mercedes-Benz GLC-Class 2019
At a starting price of $40,000, the GLC is probably the best small luxury SUV. Powered by a turbocharged 2.0 liter inline 4 producing 240 HP, it is available both as two-wheel and four-wheel-drive versions. The sporty-looking coupe model that seats four is going to evoke quite a lot of interest too.
Based on the C-Class sedan chassis that has been heavily modified Mercedes has built the perfect competitor to BMW X3 and Audi Q5. The dash is straight from the C-Class and the luxurious leather and wood trim gives it a sophisticated look that is a welcome change from the evermore futuristic cabins of modern vehicles.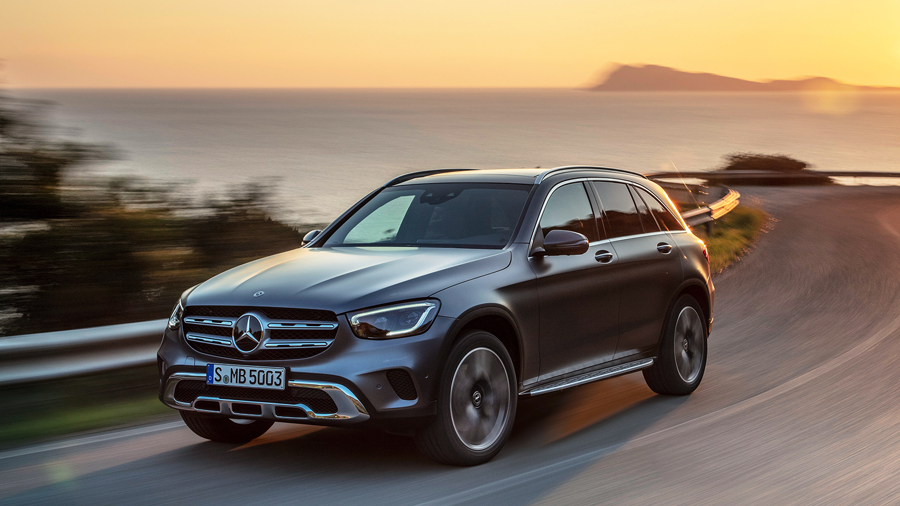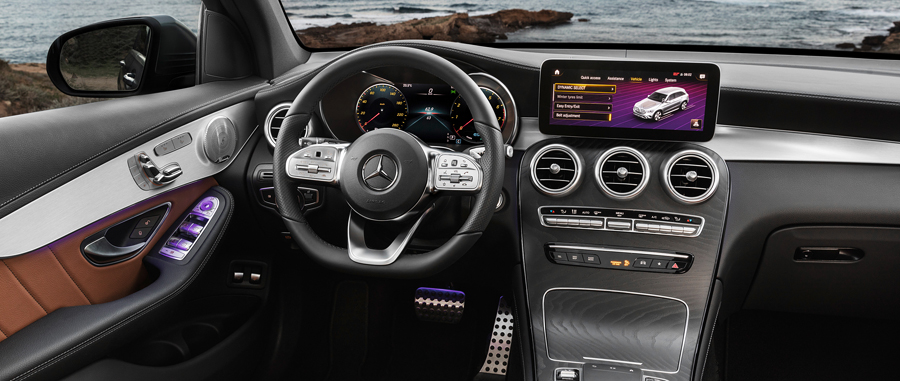 Images source: www.mercedes-benz.com
1. Porsche Macan 2019
The Porsche Macan was originally designed in 2014 and continues mostly unchanged over the years. It shares the same platform as the Audi Q5 (first gen) and is available with a 2.0 liter 250 HP as well as a 3.0 liter turbodiesel developing 207 HP. the 2019 version has a redesigned inside with a Porsche Communication Management system having an 11-inch touchscreen display.
With an engaging performance, at a starting price of mere $51,000, it is equal in acceleration with some Boxsters. There is little space for luggage and that is a bit disappointing but on the whole, a superb SUV that performs well and has a great warranty.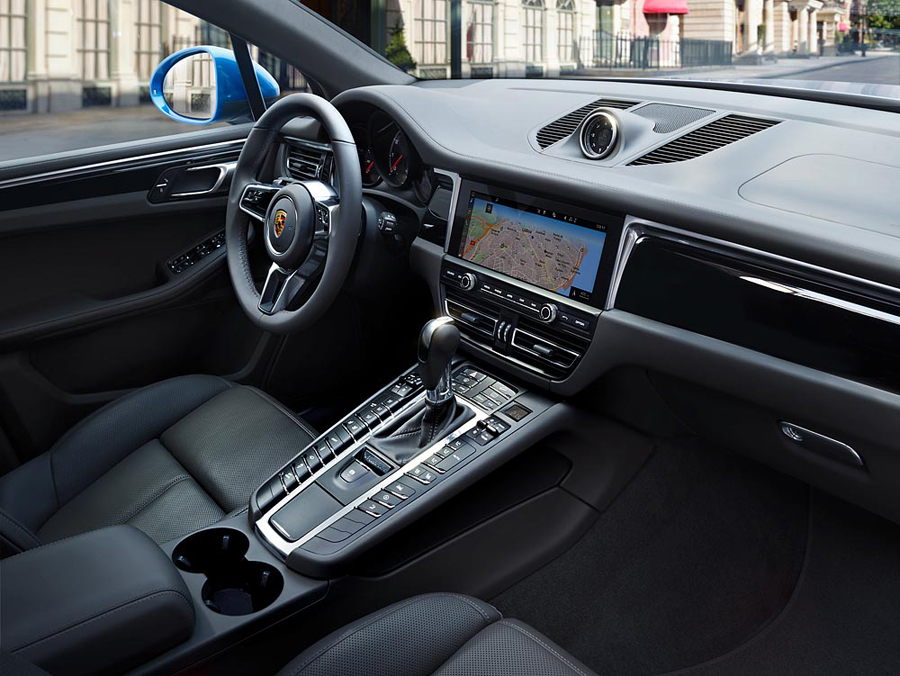 Images source: www.porsche.com
From electric-powered SUVs to large conventional G-Wagen the variety is bewildering. The level of trims available in each is more so. Most of these costs more than double the base price when fully loaded with all optional extras.
Make your choice depending on overall reliability ratings and you will always end up with a winner.
Also be sure to check TOP 10 most expensive cars in the world.