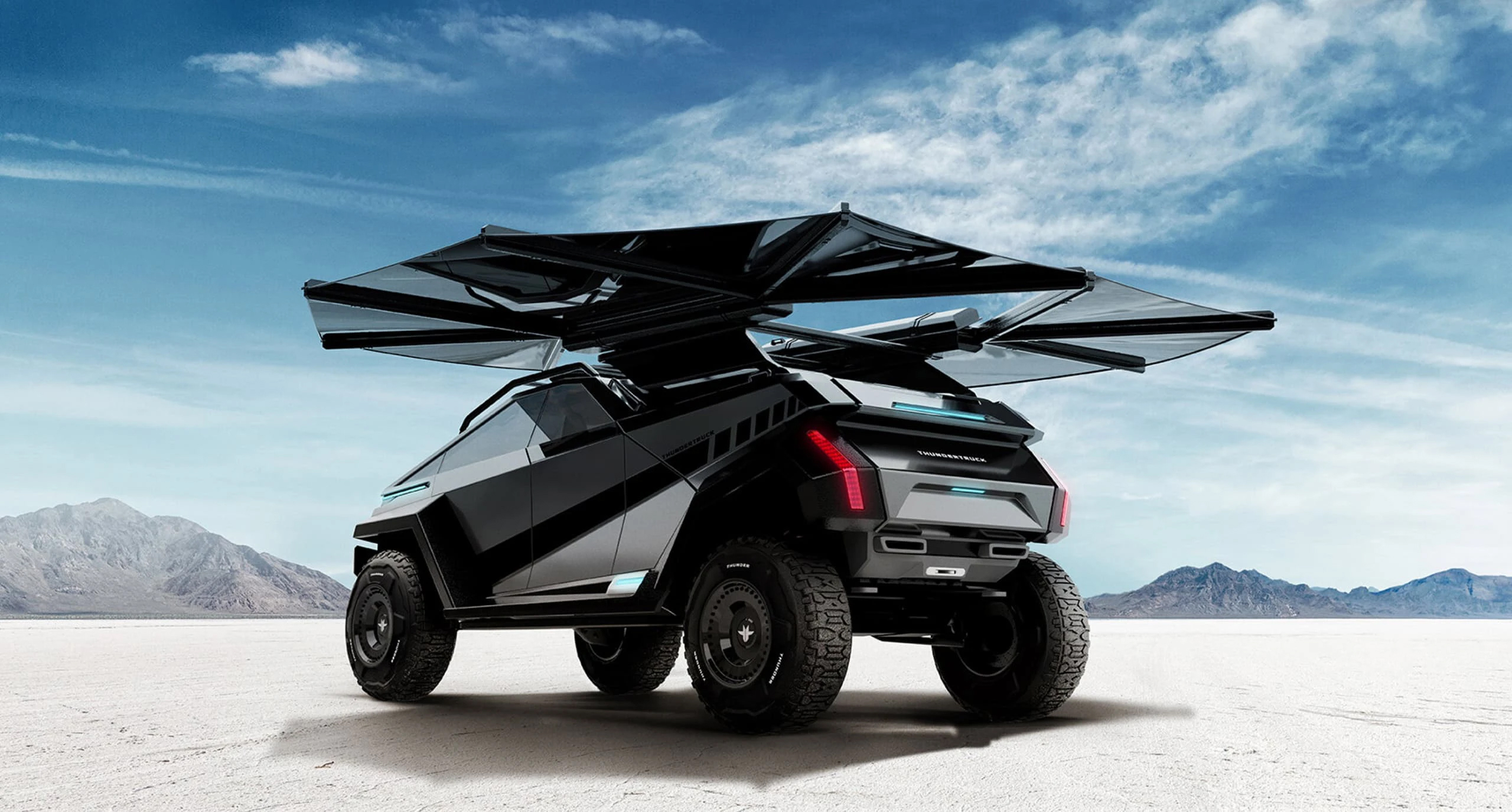 As the side-by-side, high-performance pickup, and all-terrain vehicle markets continue to rapidly grow in popularity, we've seen a host of increasingly impressive turnkey off-road models, though few if any have represented as significant of a technological leap as Wolfgang LA's "Thundertruck" concept, a multi-purpose electric off-roader that sprints from 0-60mph in just 3.5-seconds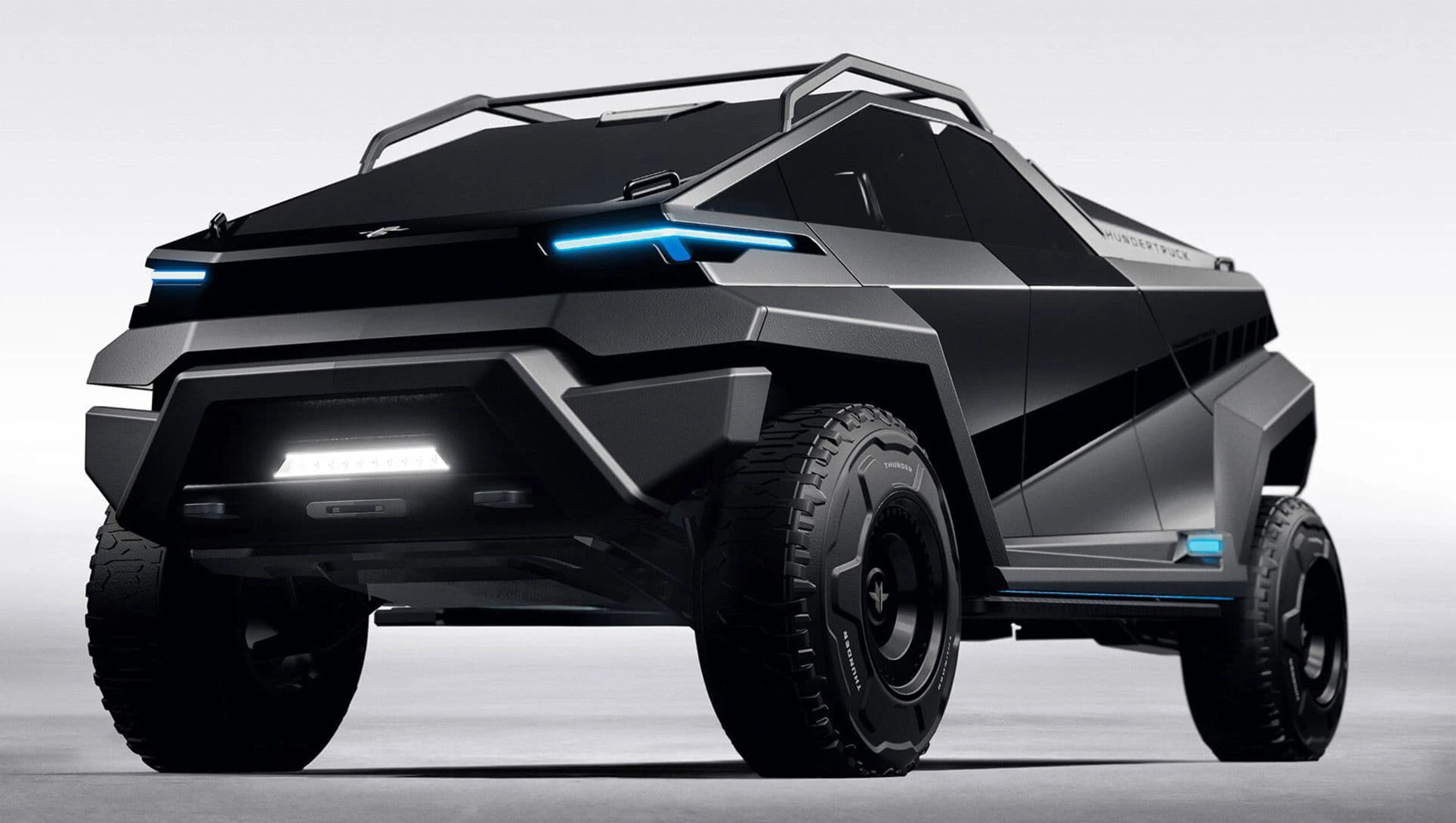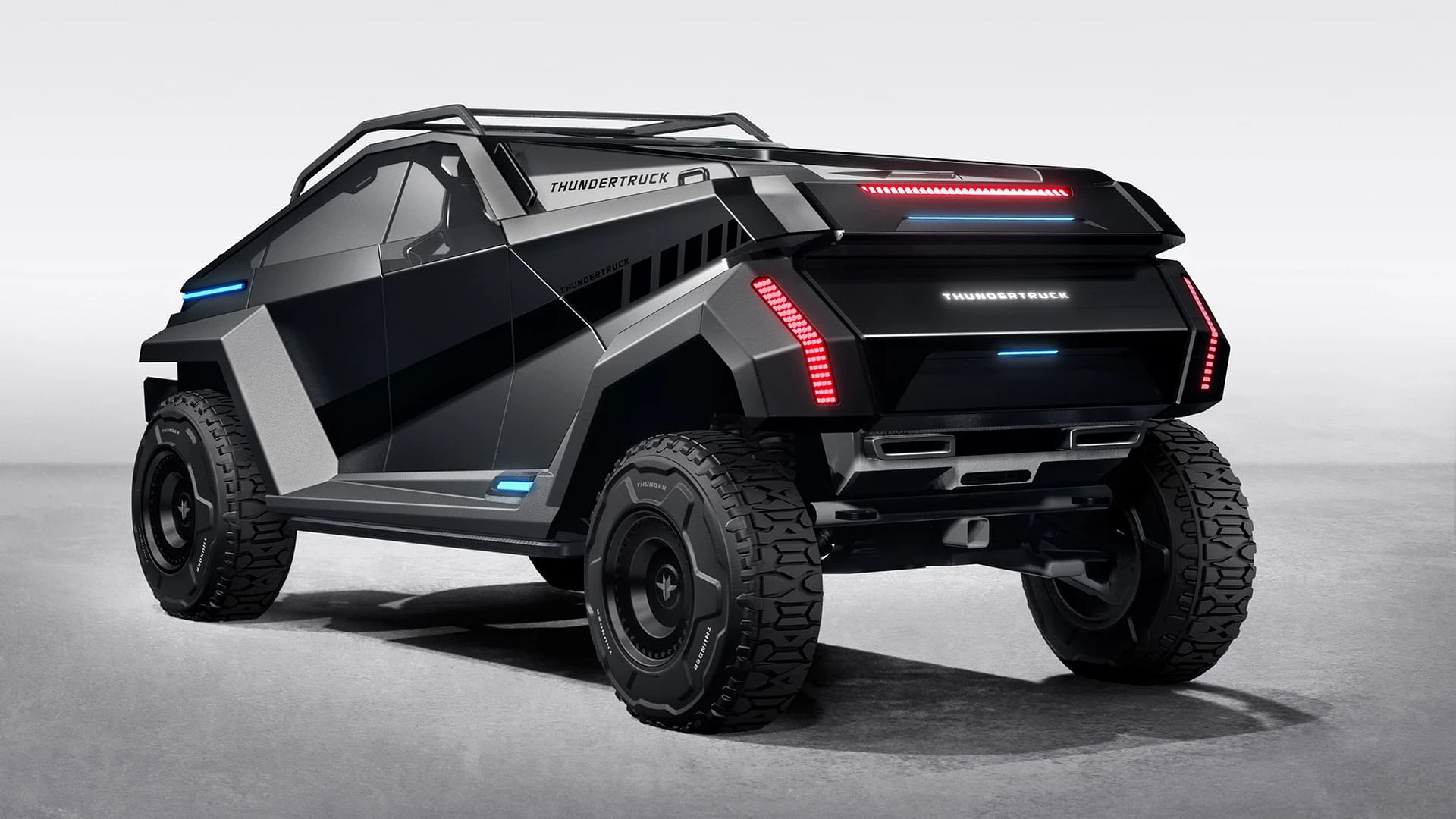 Sporting a Cybertruck-like design, the Thundertruck features a full-length slide-out kitchen, integrated extendable vehicle loading ramps and fold-down steps, 6′ bed, built-in rooftop tent, innovative HD roof rack and pod system housing a set of collapsible solar awnings, and a dual-motor powertrain with a 180kW, 400-mile battery. The Thundertruck's futuristic cabin features a head-up display and a central holographic display that receives real-time information from an onboard aerial drone prerunner that the EV off-roader can deploy. And, let's not forget the Range Extender Unit, which is a battery pack and storage piece that rides on its own axle and set of wheels, coupling to the aft-end of the EV, transforming it into a 6×6. Capable of acting as a mobile power bank for charging other devices, the Range Extender Unit not only bolsters autonomy to over 560-miles per charge, but also boosts torque by 50% (to 1,200ft-lbs) and horsepower by 17.5% (to 980hp), and increases traction, and payload, storage, and towing capacity, bringing the latter spec from 7,500lbs to 1,100lbs.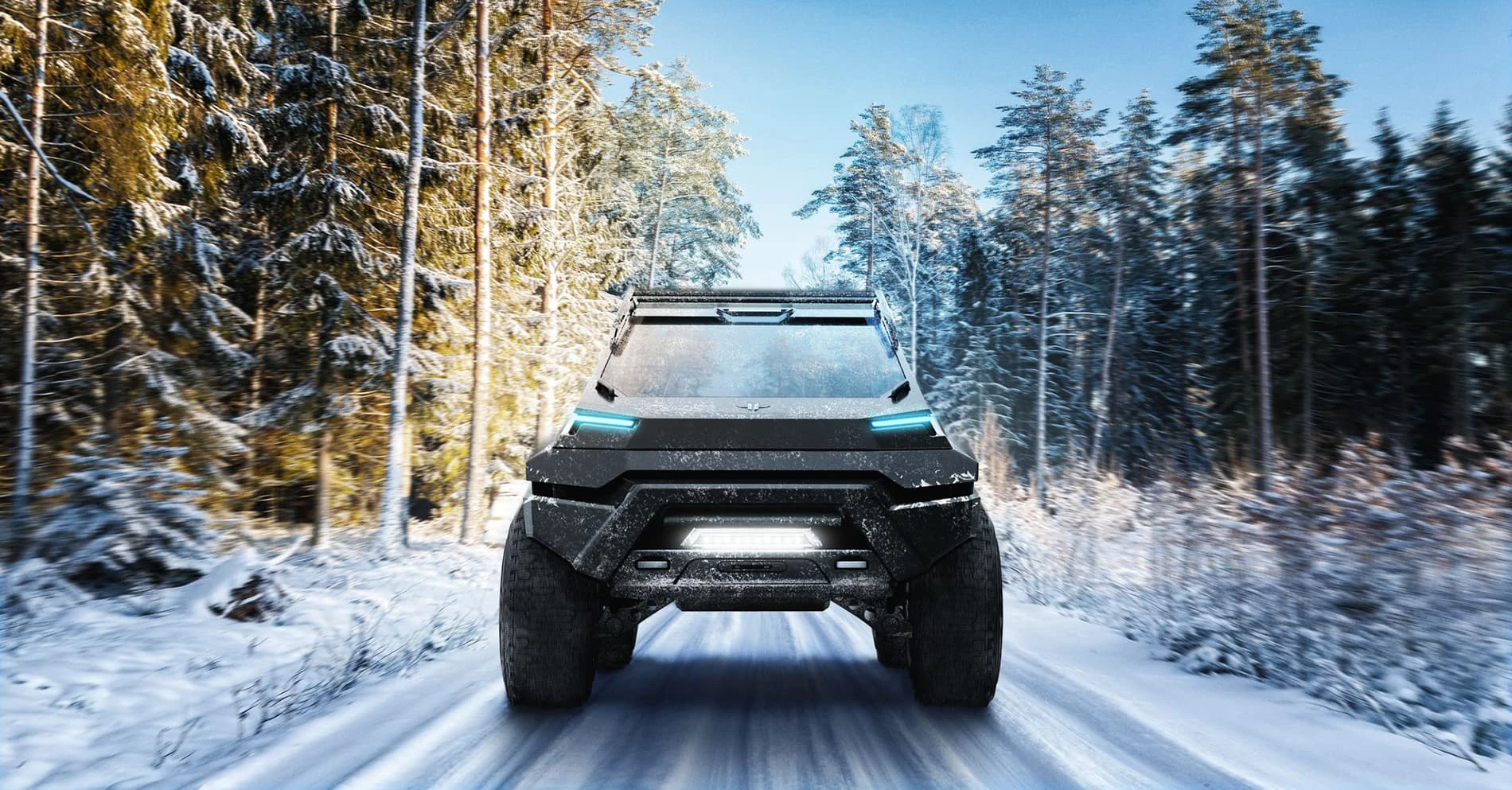 Thus far the Thundertruck exists in rendered form only, though considering the vast majority of the pickup-SxS hybrid's technology and features already exist, there's no reason the EV couldn't be constructed in real life should Wolfgang receive the necessary backing and support.