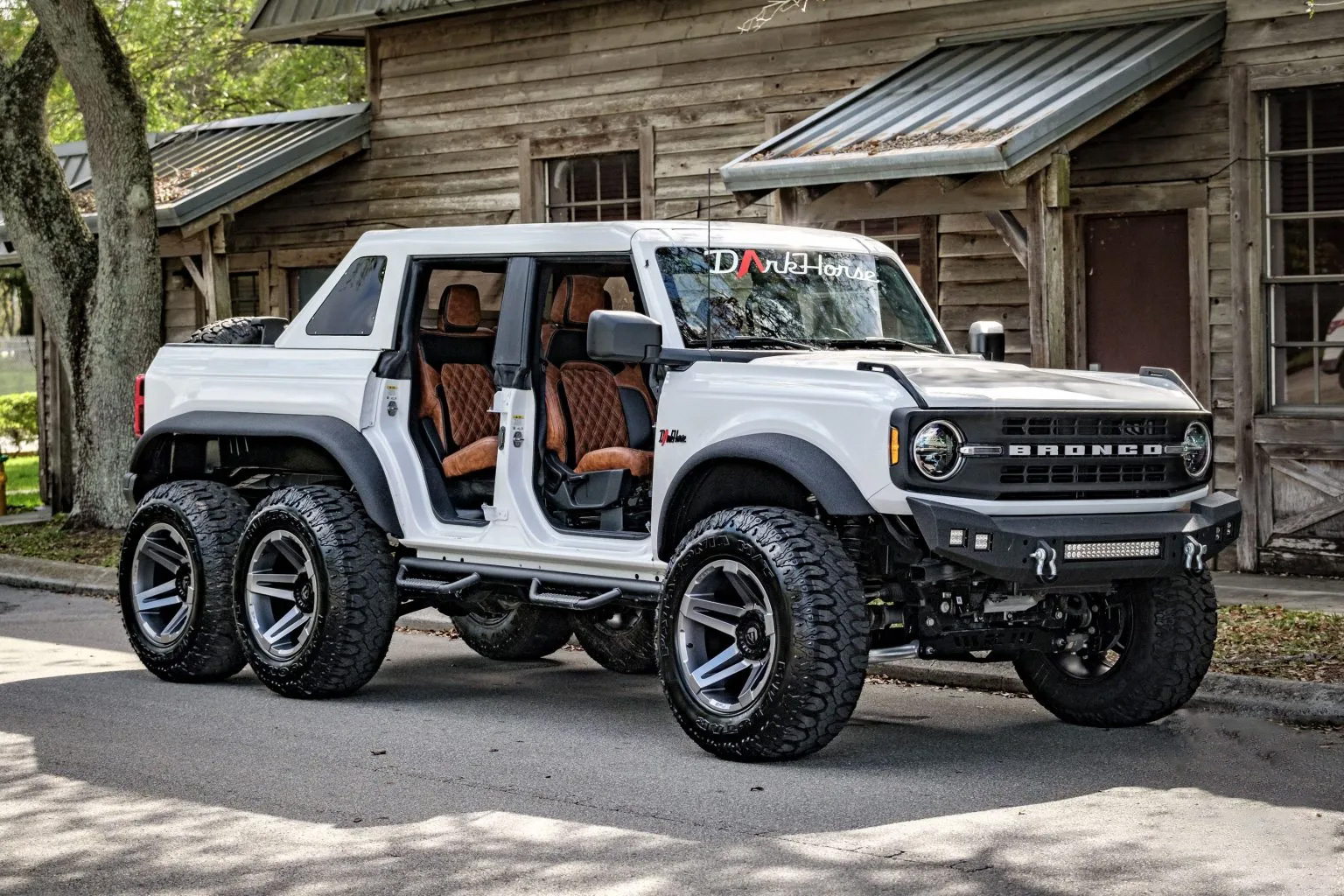 With the release of Ford's immensely popular new Bronco lineup, we knew it was only a matter of time before we saw someone treat the revived SUV model to a 6×6 conversion. And while we've seen numerous six-wheeled Bronco renders, Fort Lauderdale's Apocalypse 6×6 has just completed what's widely considered to be the very first completed Bronco 6×6 build with what the Floridian shop has appropriately christened 'The Dark Horse.'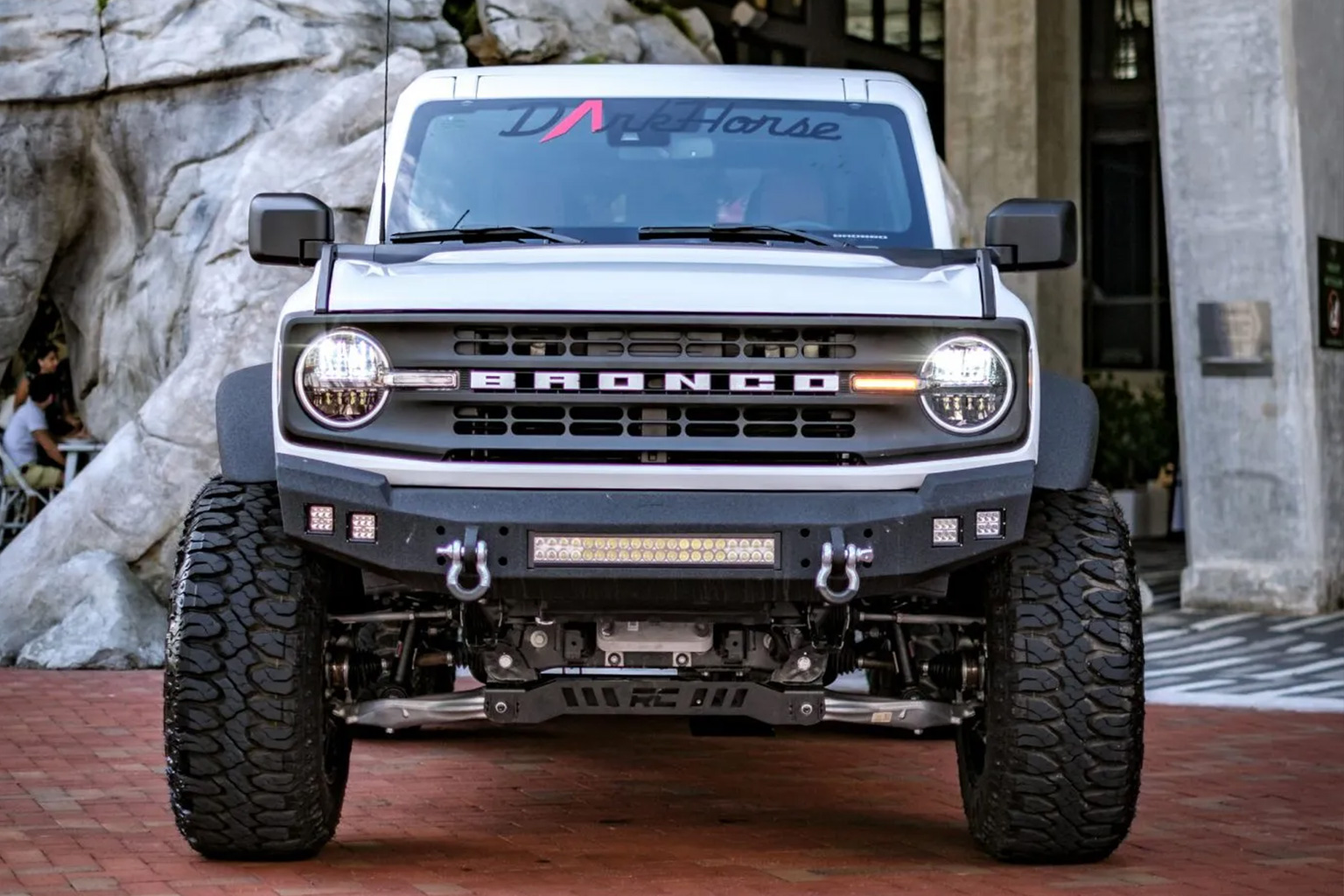 Starting with a brand-new bone-stock Bronco, Apocalypse 6×6 has heavily modified the donor, treating the SUV to its patented tandem middle axle, steel side-steps, integrated LED light-bars and auxiliary lighting, Kevlar-coated custom front and rear bumpers, a 4′ lift with a steering stabilizer, and a custom in-house-designed 20′ alloy SFJ wheel set shod in 37′ Milestar Patagonia M/T tires. Now measuring 225′ from bumper-to-bumper — 36′ longer than the stock Bronco —the 6×6 build also features a tailgate-mounted full-sized spare wheel, a custom 5′ bed, and a flared fender kit.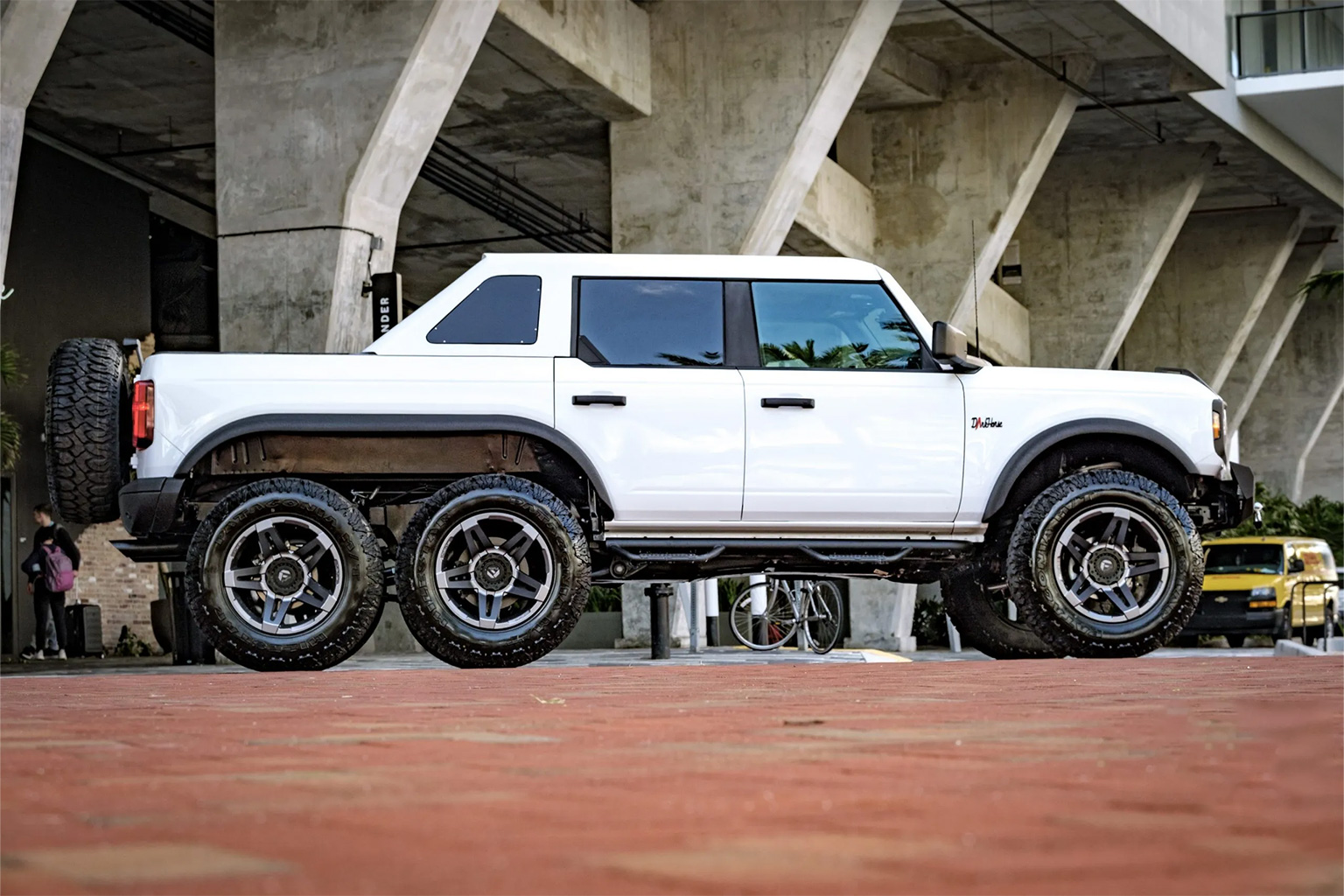 Inside, The Dark Horse sports Apocalypse 6×6's Black Diamond trim package, a removable custom hardtop slant back, King Ranch marine-grade dark brown and black leather upholstery, and removable roof panels. Powering the Ford-based 6×6 is a twin-turbocharged V6 engine with a revised ECU, bigger injectors, and a new exhaust that now cranks out an even 400hp. Apocalypse 6×6 has also stated that it plans on introducing upgradable options for the Bronco model, including Kevlar-coated paint jobs and an available 700+ horsepower 5.0L Coyote V8 engine upgrade.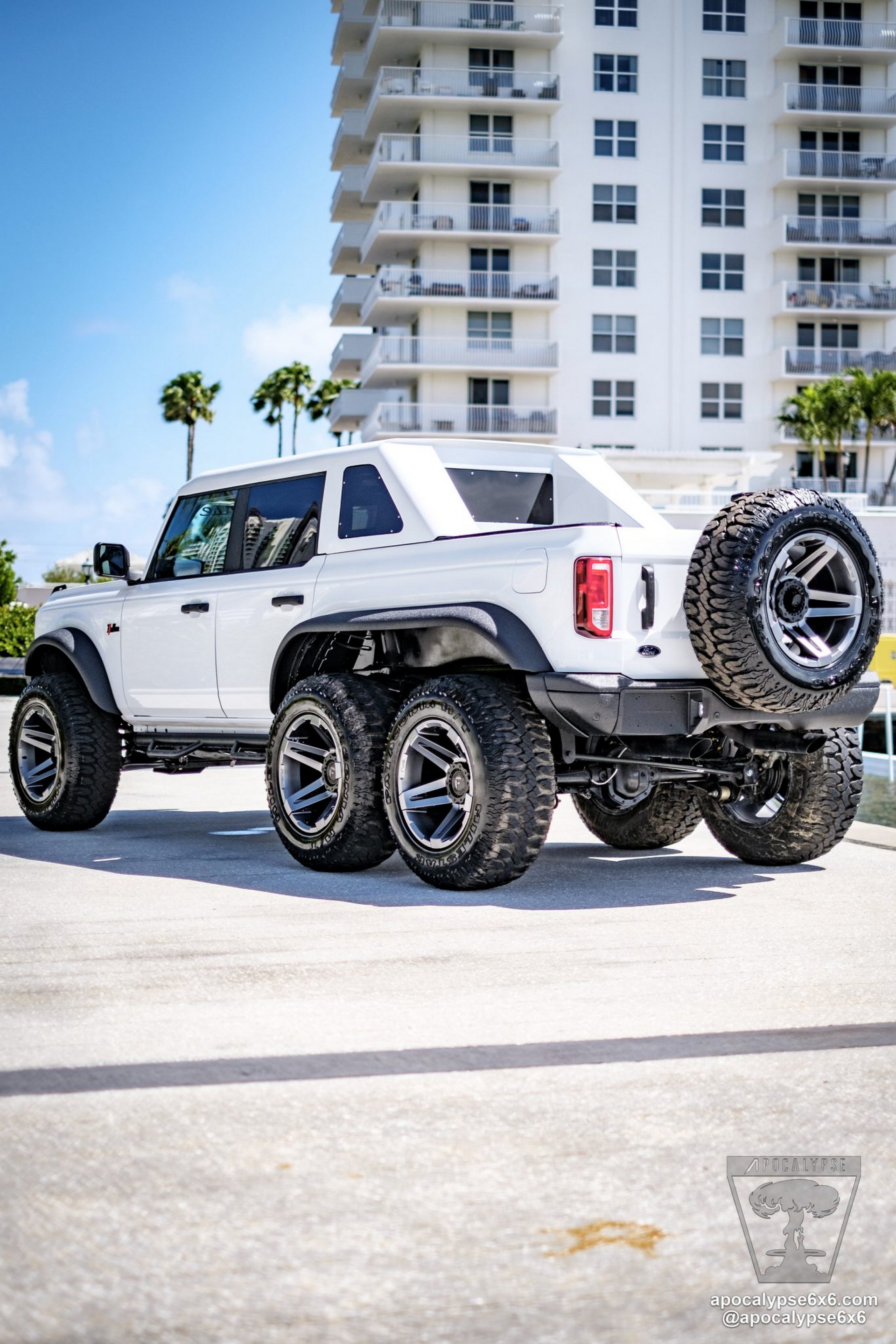 While pricing has yet to be revealed, we anticipate the Bronco 6×6 Dark Horse to be priced well into six-figure territory. The first completed unit is also scheduled to go under the hammer at Barrett Jackson's upcoming 2022 Palm Beach sale on April 9th, where the custom six-wheeler is being offered without a reserve price.