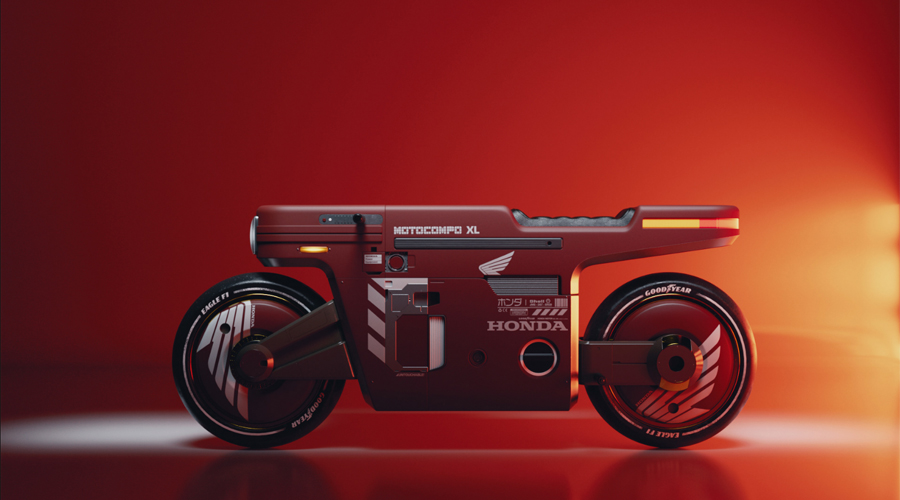 First released in 1981, the Honda Motocompo is an immensely quirky folding scooter that was designed to neatly stow away in the trunk of Honda's then-new compact car, the "City." Unequivocally boasting cult status today, the Motocompo's design has come full circle, becoming increasingly relevant in modern times as lightweight electric mini bikes and folding last-mile vehicles grow ever-more popular. And this is ultimately what has prompted one London-based vehicle concept artist to deliver his own contemporary interpretation of the boxy "Trunk Bike."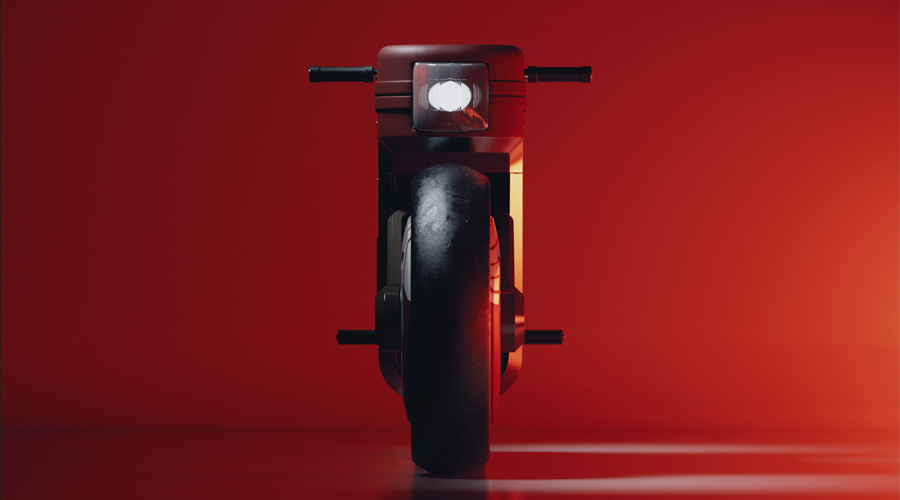 Penned by Allan Williams – a seasoned artist that's worked for leading UK-based graphic design firms like AllCity Media and Empire Design – the "Motocompo XL" takes ample inspiration from the original model, albeit with sleeker, more modern design language and a larger size. Just like with the original, the Motocompo XL sports a full suite of integrated lighting fore and aft, a monoposto seat, and handlebars that are based on the folding units present on the 1980s bike. Williams has also jettisoned the Trunk Bike's 2.5-hp 49cc single in favor of an electric powertrain. Williams has also rendered the concept in yellow and red liveries, a clear nod to the Daisy Yellow and Caribbean Red factory paint digs adorning the 1980s model, albeit with some added inspiration from the Akira bike livery. A hub-center-steered front end is also present on the concept, replacing the standard fork arrangement, while a set of aero-disc covers further help to modernize the machine.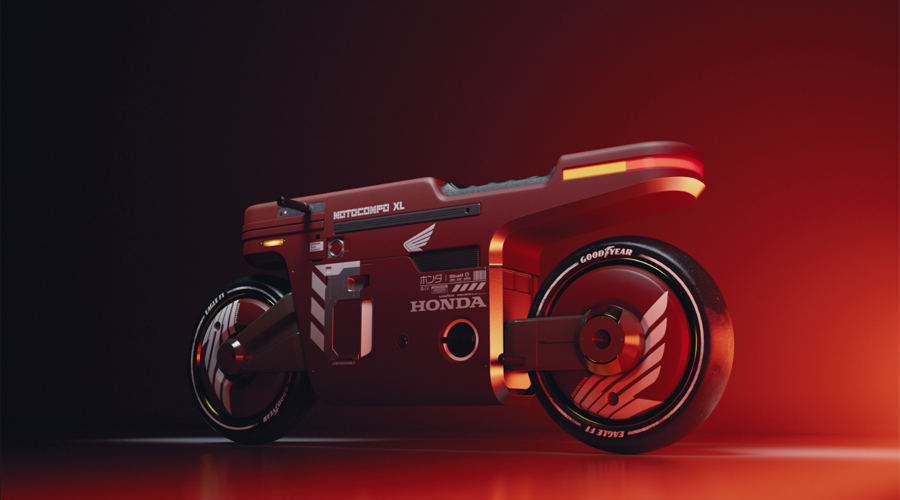 Modeled in Fusion 360 and Cinema 4D before being rendered in Redshift and textured using Substance Painter, Allan Williams' all-electric Motocompo XL concept can be viewed in greater detail on the UK-based designer's Behance page. And, while it won't be entering production, the concept makes us extremely optimistic about the future of lightweight two-wheelers. And don't forget to check 10 world's fastest mtorcycles.