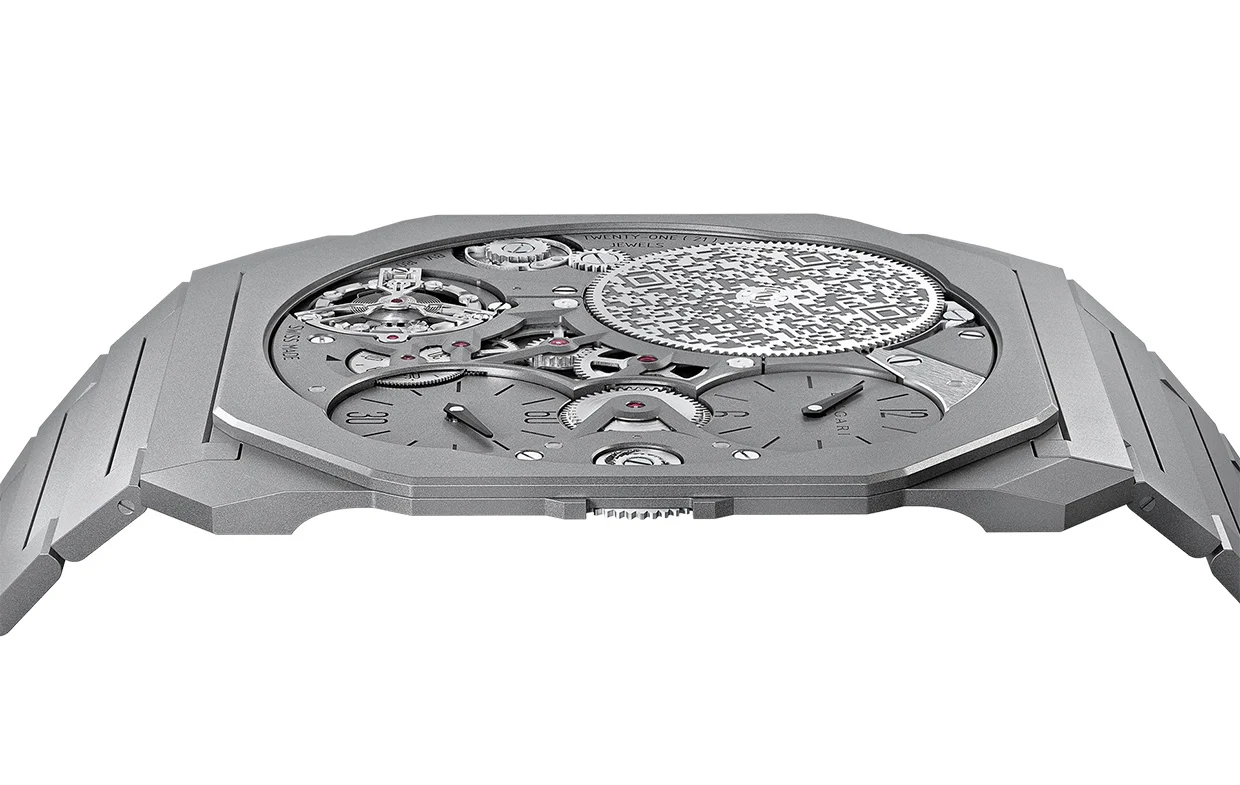 Bulgari's celebrates the 10th anniversary of the Octo collection with an extraordinary world record – the world's thinnest mechanical watch. Dubbed the Octo Finissimo Ultra, and at just 1.80 mm thick, the revolutionary watch features an approach devoid of any prior knowledge or preconceptions, combined with the quintessence of Italian design.
A symbol of ultimate mechanical mastery, Bulgari's Octo Finissimo Ultra is also pushing the watch industry into a new era, with each timepiece being delivered with an exclusive NFT artwork which, thanks to blockchain technology, guarantees the authenticity and uniqueness of the watch.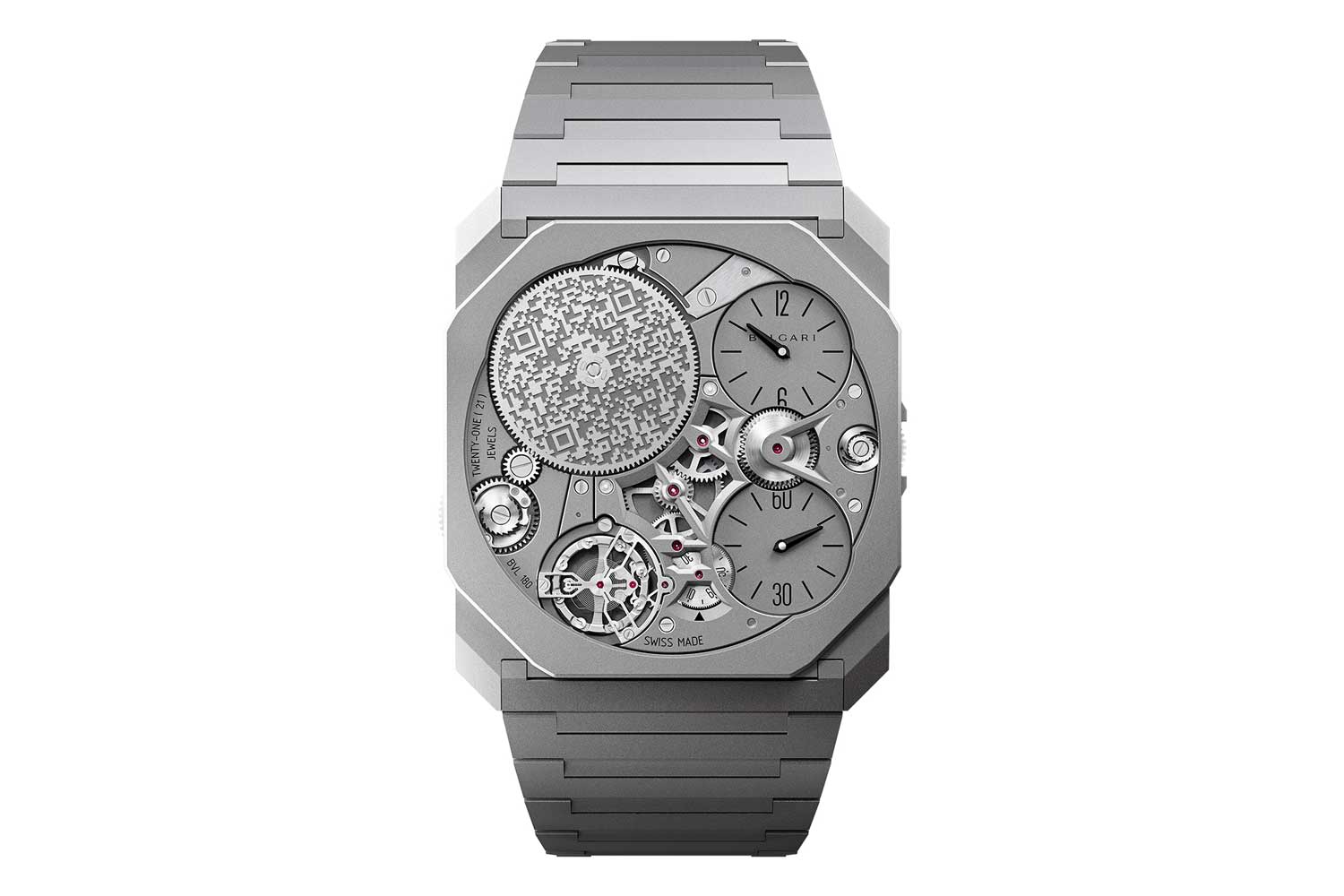 Three years of research and development were required for several technical teams to achieve the degree of thinness the bulgari's Octo Finissimo Ultra features. Comparable to a 20 euro cent coin, the latest Octo Finissimo retains all the codes of the collection, including the purity and elegance of its design.
"The challenge of this eighth record was the most difficult to overcome, since we had to break the rules not only in terms of movement design, but also of the case, the caseback, the bracelet and the folding clasp," said Fabrizio Buonamassa Stigliani, Bulgari's product creation executive director. "To achieve this degree of thinness, you not only have to review your way of thinking, but you must also draw upon a wide range of skills, play with multiple materials and adapt to a multitude of new constraints. in this sense, the Octo Finissimo Ultra is unquestionably the ultimate complication in this vast field of possibilities represented by ultra-miniaturisation."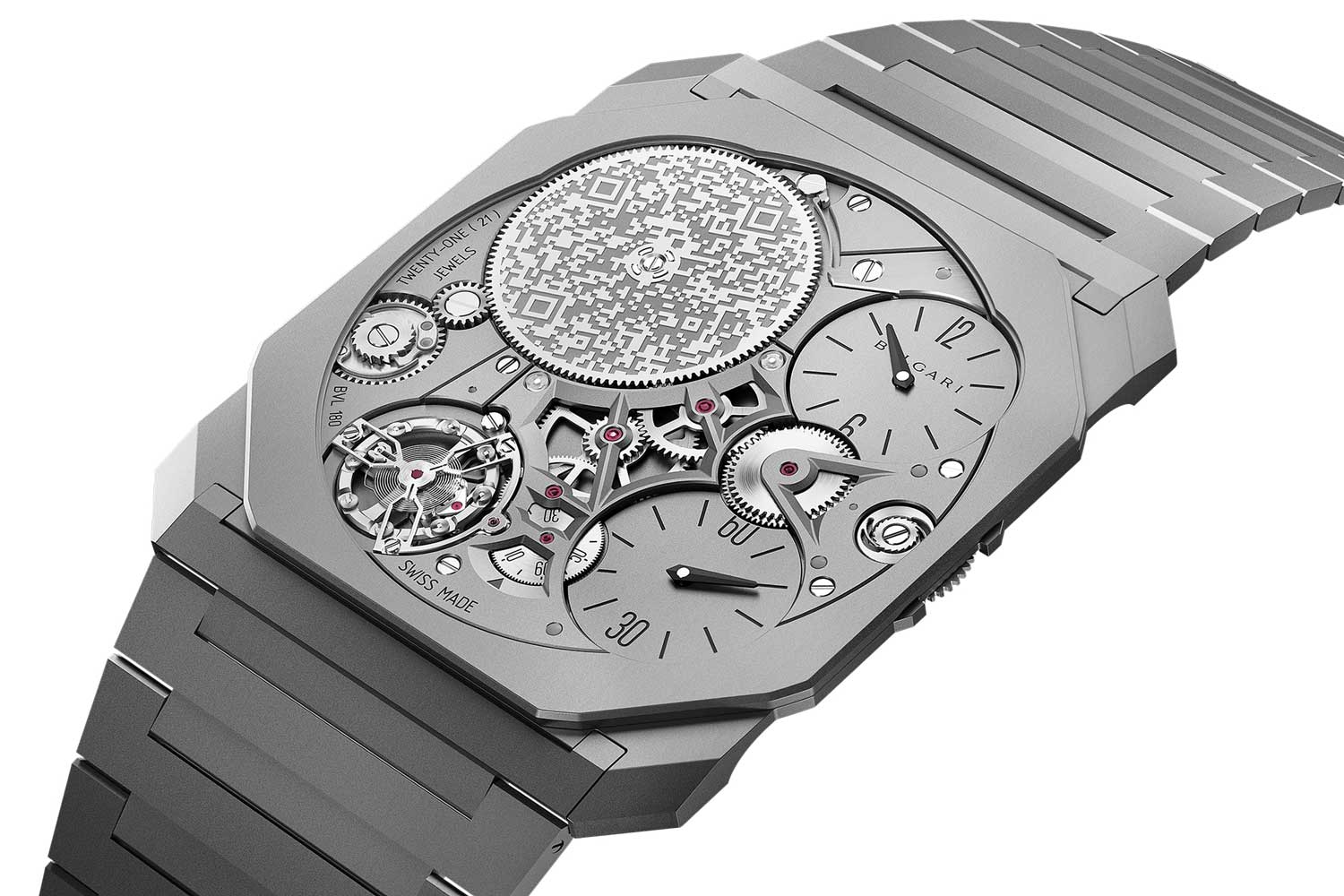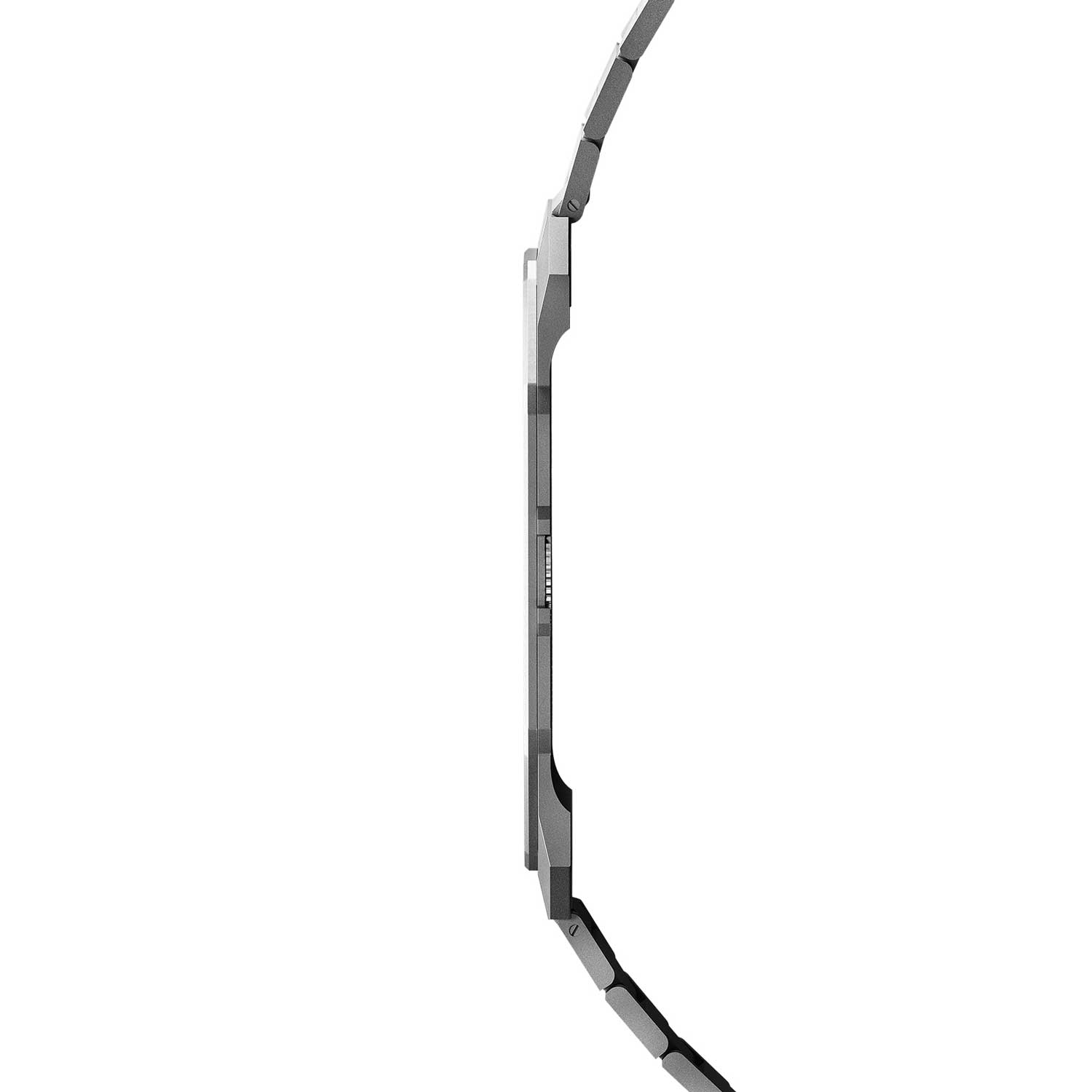 This world-record thinness also plays on the perception of the visible and the invisible: the Octo Finissimo Ultra appears to be both a two-dimensional and a three-dimensional object. From the front, the timepiece reveals volumes and invites an immersion in the depth of the mechanism, while the components come to life on various levels and offer a truly three-dimensional vision. viewed in profile, the watch that is as barely visible as a sheet of paper magically becomes a two-dimensional object. Finally, when worn, the Octo Finissimo Ultra triggers a physical sensation that is doubtless unequalled.