If you're the owner of luxury automatic watches – pay attention to watch winders. Watch winders will be able to effectively keep your Rolex alive when you are not wearing them. We 've collected 30 of the most perfect and interesting design winders for automatic watches. You'll find in the selection – single watch winders, double winders box, winders for many watches and safe watch winders for collectors.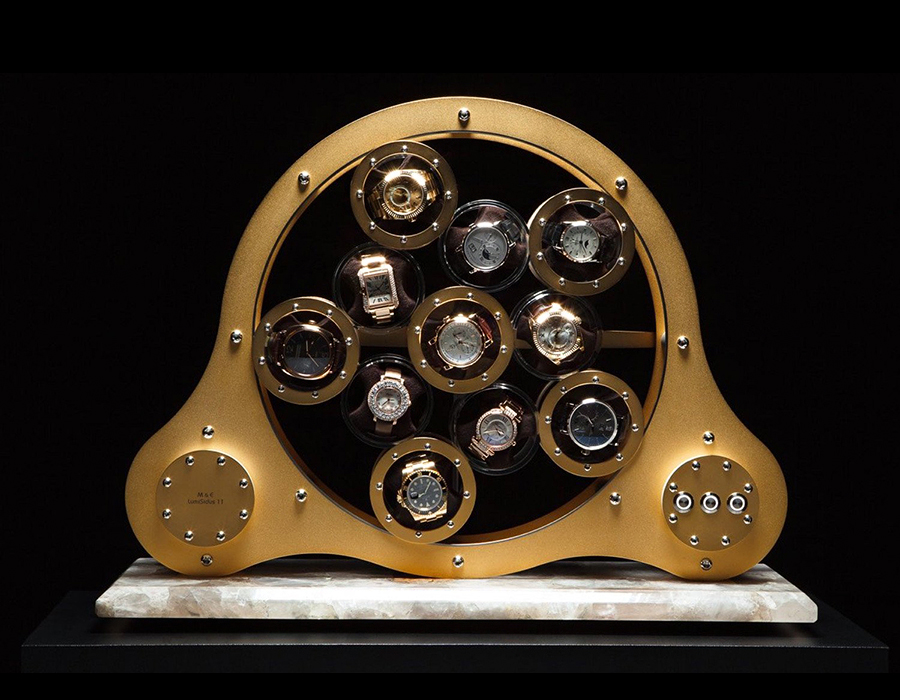 Luxury watches are not just timekeeping devices or great watch investment. They are an expression of class, grace, and your high-end lifestyle. Unlike basic watches, luxury watches don't just tell the time. They tell the world about the wearer's personality. And for watches that are so special, you need to have the best watch winder cases too. The options are plenty. And we have curated a list of the top 30 best watch winders for Rolex and other luxury watches for you to choose from. (Lest you accidentally buy something that isn't worth your time and your timepiece.) But before we move further, let us define what are watch winders.
Watch winders are cases that are meant to house your watches when you aren't wearing them. Don't mistake them for mere boxes, though. They are style statements in their own right and even serve a purpose. They keep your automatic watch running and in top shape while it is gracing your dressing table (or the watch cabinet if you are a watch dork).
Now, let us start by telling you about the best Rolex watch winder and watch winders for other luxury watches.
Best Single Watch Winders
A watch that deserves all the attention and praise also deserves something from the best single winder for watches collection. The watch shouldn't have to share the space with another one, right? So, here are the top single watch winder options:
1. CHIYODA Single Automatic Watch Winder [ buy here]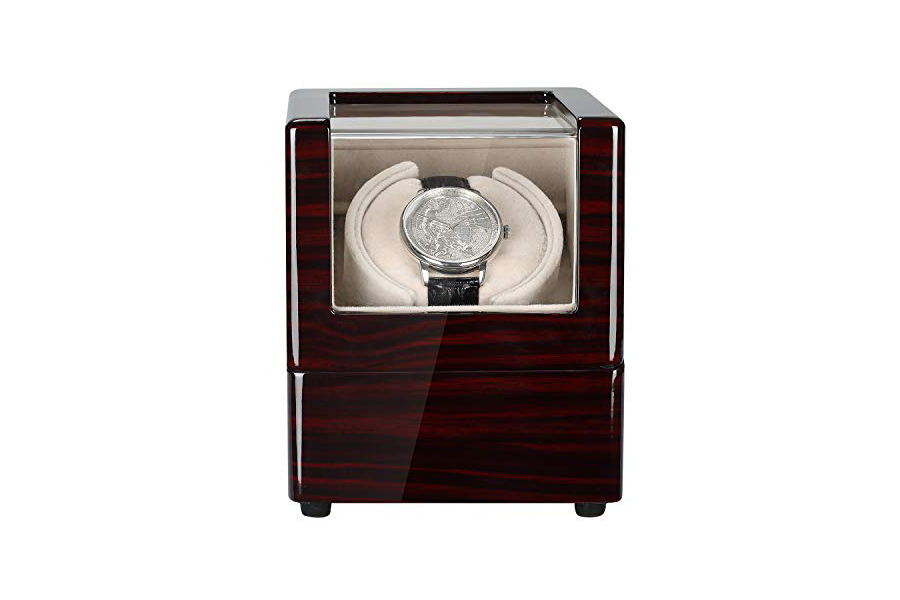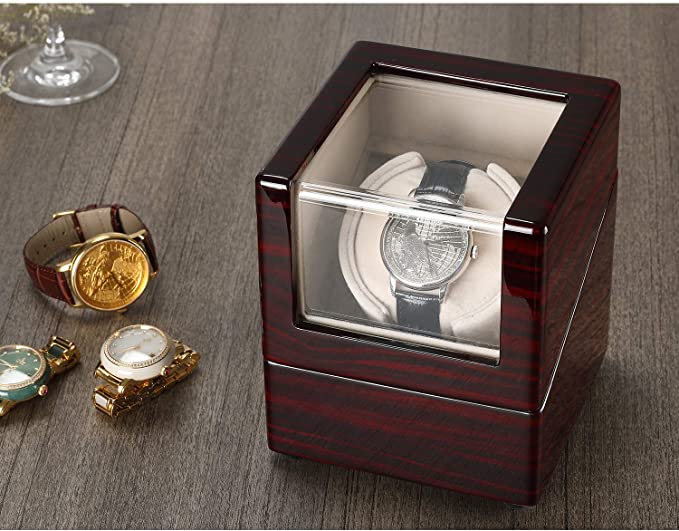 The CHIYODA Single Automatic Watch Winder is not just a random watch winder case. It is a compact-sized wooden box with acrylic, organic glass window, and high-gloss lacquered finish. And that makes it an elegant way of displaying your watch when it isn't on your wrist.
It has both an AC adapter and battery slots to make sure it is powered even when you are traveling. With four 'turns per day' options (680,1050,1400,2100 TPD), and three direction options (Clockwise, Anticlockwise, or both) that can be set, it has a total of 12 modes. And that, combined with its graceful look and silent machinery, make every cent of the $69.99 you pay for it worth it.

2. Cloud Watch Winder [ buy here]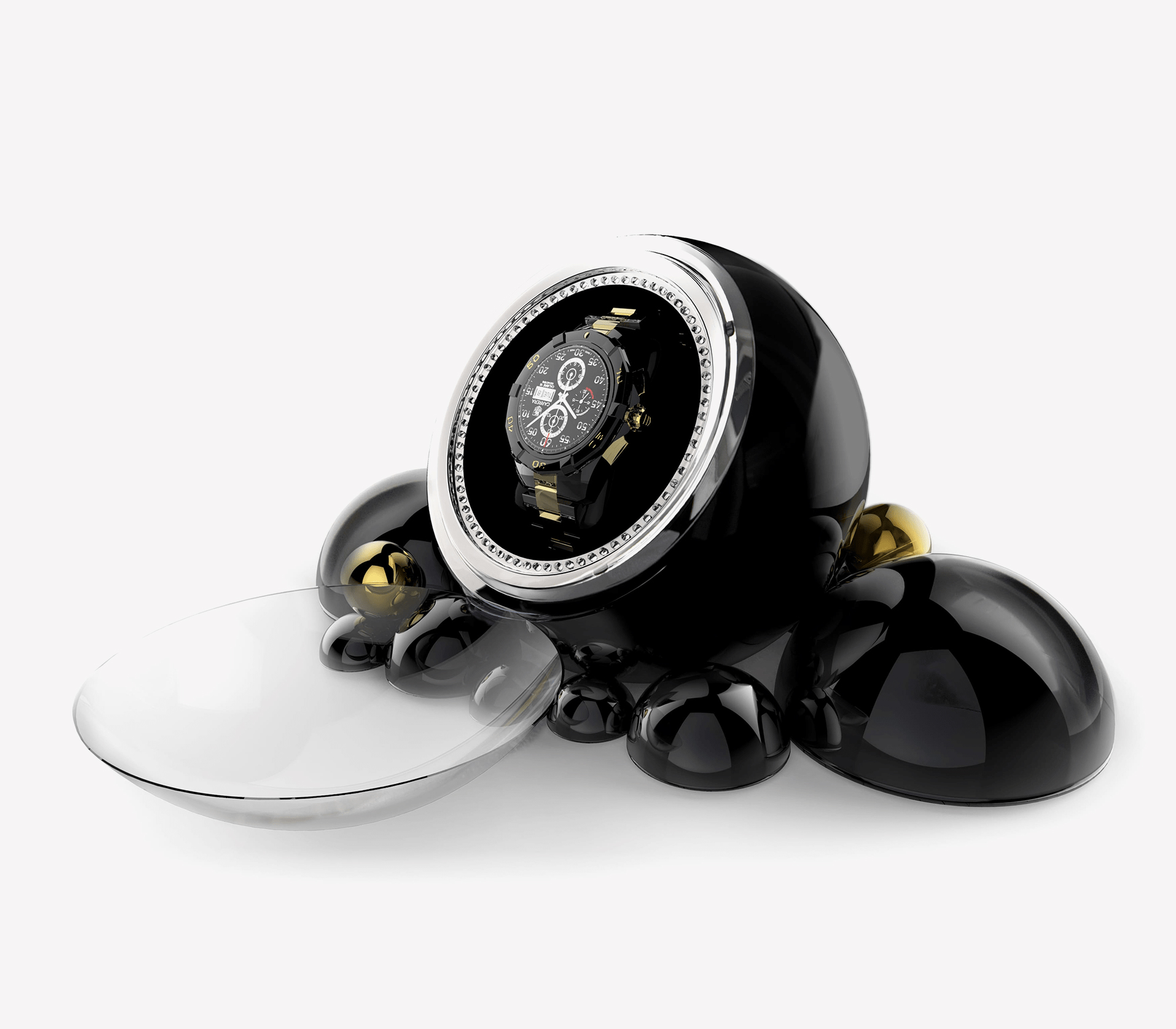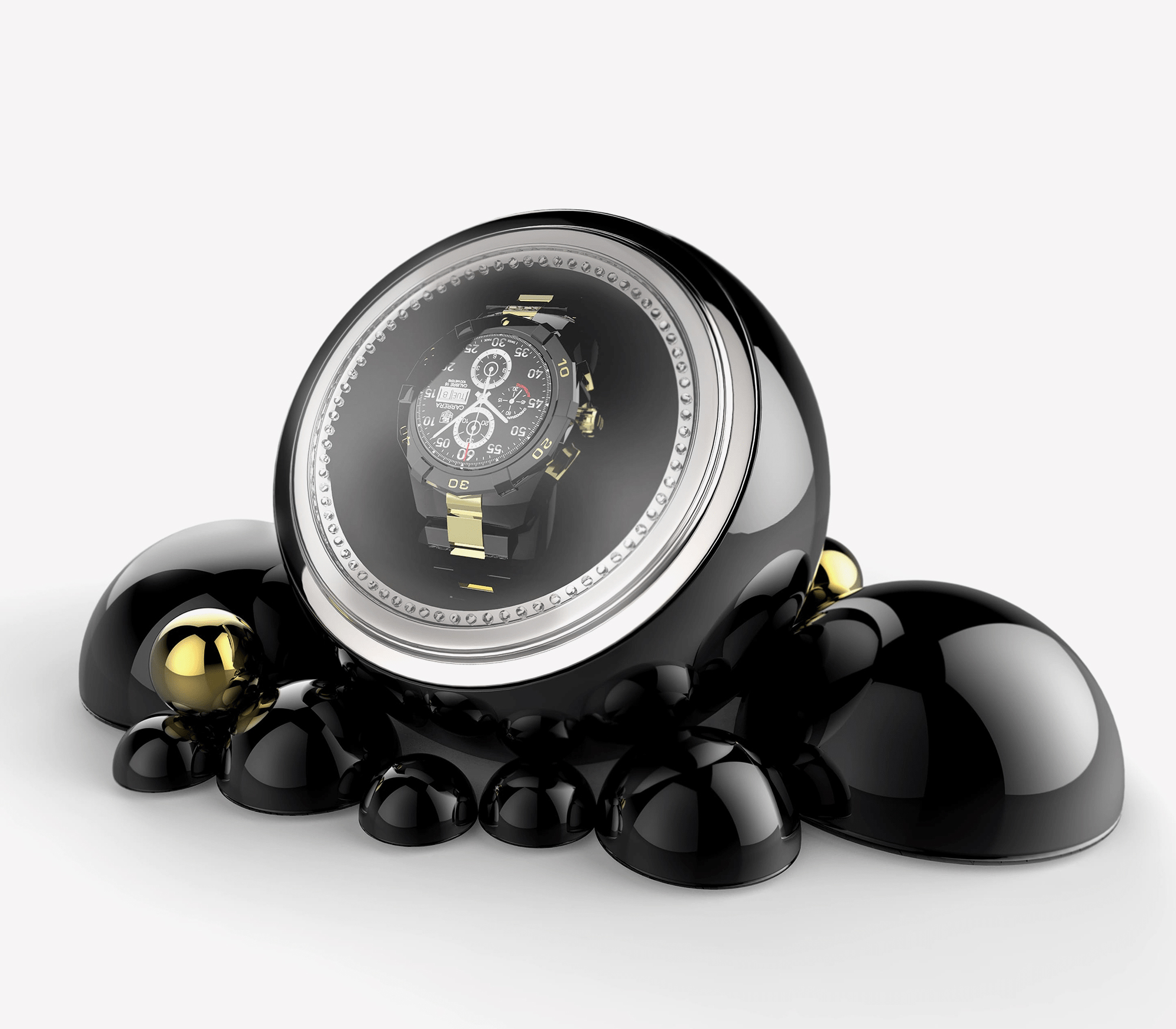 The Cloud Watch Winder is a perfect example of grace, class, and elegance rolled into one. One of the best watch winder for Rolex, it is available in glossy black color with hints and touches of gold. And it will instantly become the center of attraction. No matter where you keep it. The Cloud Watch Winder knows how to capture anyone's gaze.
Other than keeping your guests in awe of your style, it also keeps your automatic luxury watch in perfect working condition. And to make sure that it matches the style and needs of the watch it harbors, color and size customization options are available. Request for the price on the website and make no delay in bringing it home.

3. Versa Automatic Single Watch Winder [ buy here]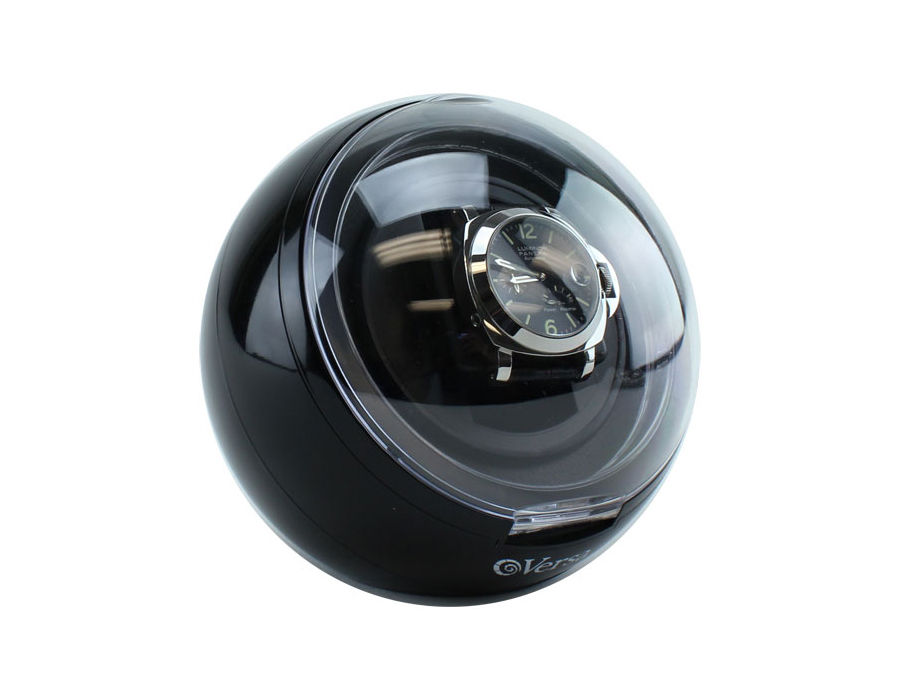 The Versa Automatic Single Watch Winder is a sight to behold. Available in black color with a clear glass case, it keeps your watch safe and also makes for a statement piece of art that can adorn your watch cabinet.
It comes with an AC adaptor, an LED-powered blue indicator for when the winder is working, and multiple direction and turns per day (TPD) settings. An economical buy at $39.95, it also has a built-in timer (that means no over winding).
Some watch lovers might feel like it is a bulky set, but if the old world charm attracts you, the heftiness won't bother you. Plus, the black interiors and watch pillow make it a perfect home for your luxury timepiece.

4. Rapport London Evo Cube Watch Winder [ buy here]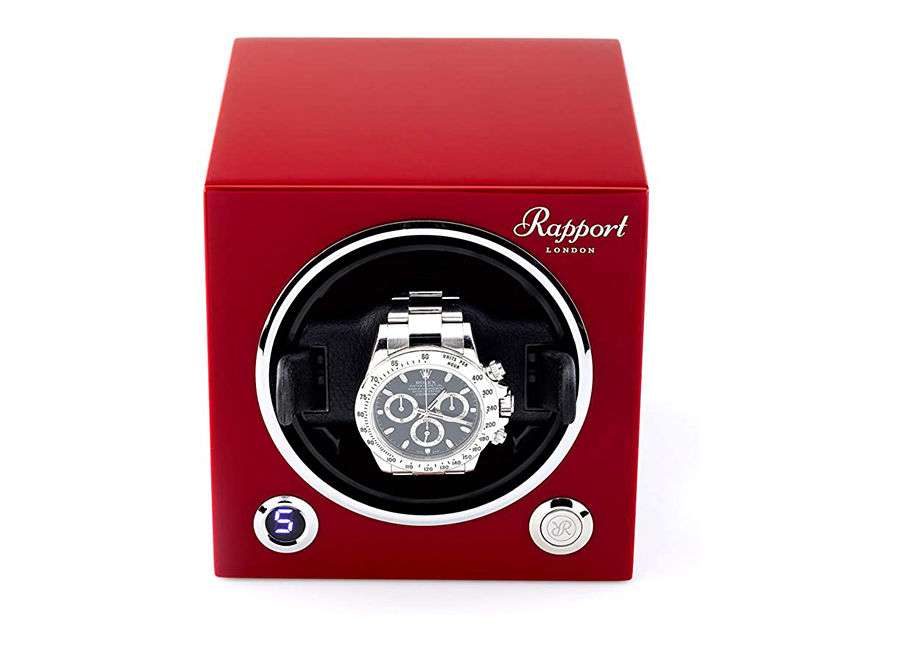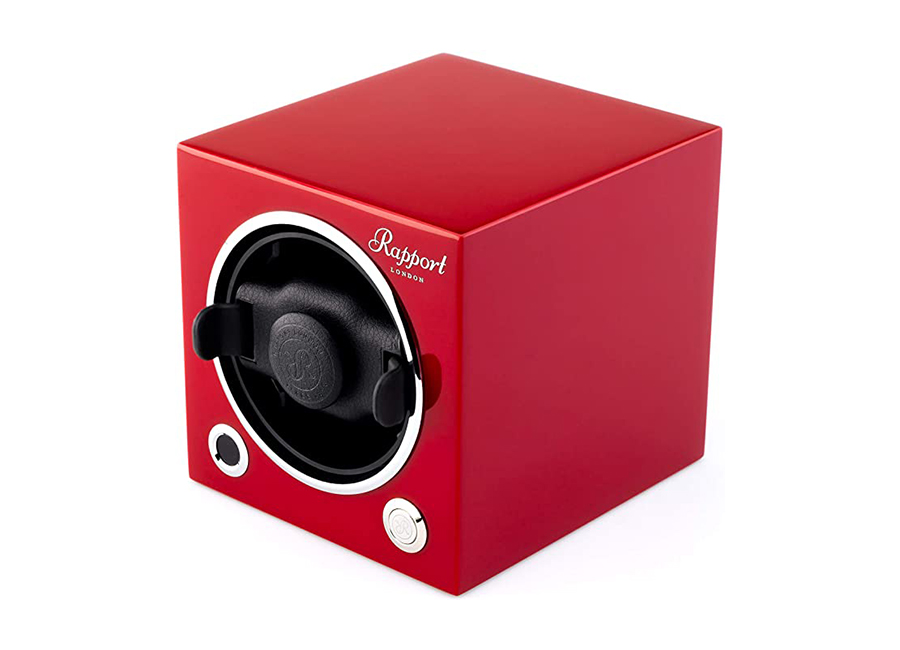 You might feel that $375.00 is a bit too much for a single watch winder. But that would totally change once you set your eyes on the Rapport London Evo Cube first-rate watch winder . Available in Crimson Red with leather interiors, the winder is perfect for all types of automatic luxury watches. Whether your watch has a leather or link bracelet, and no matter what size the strap is, a snug fit is guaranteed.
Winding options are plenty, and you can set the direction and TPD as per your watch's specific needs. And it is virtually silent. No annoying noise, just the perfect care for your watch. It comes with both an AC adapter and a battery that can last for over a month, depending on the wind settings. Made with precision, in wood, it is not a luxury indulgence. But a must-have for a watch that is nothing but the best.

5. Döttling Gyrowinder Watch Winder [ buy here]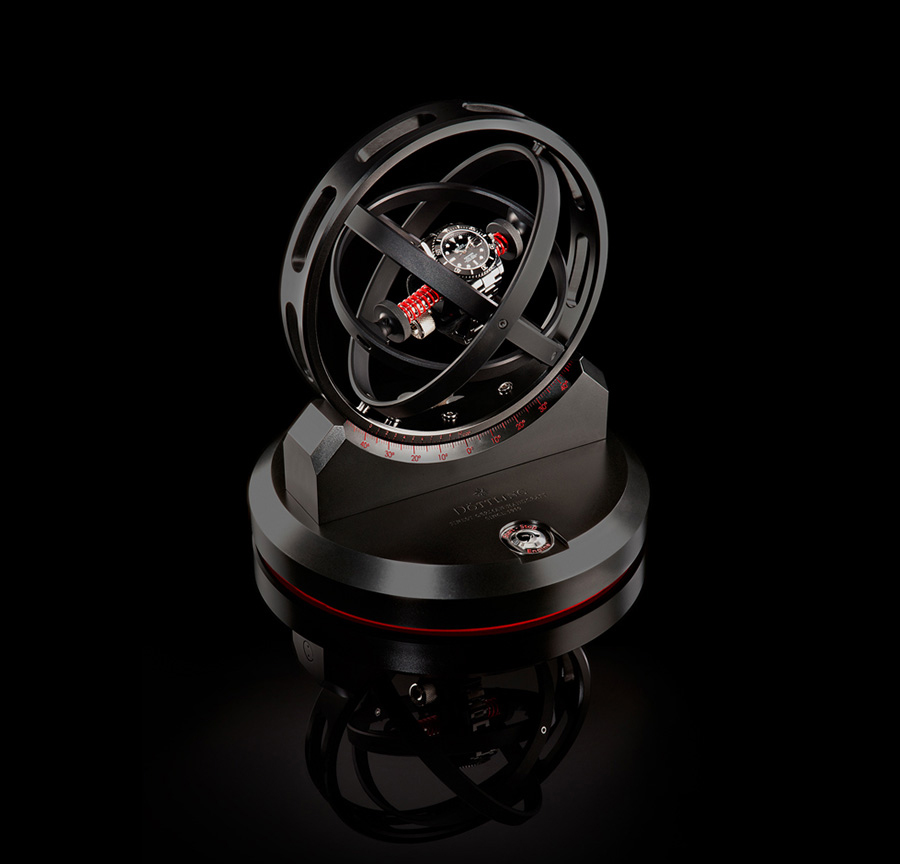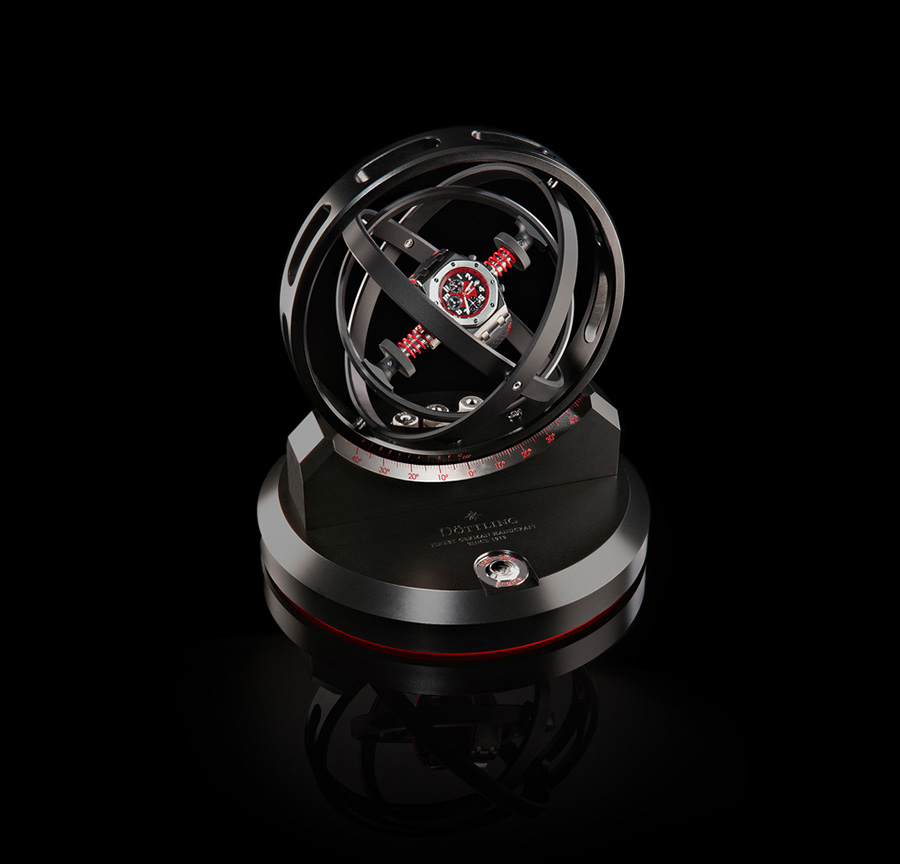 The Döttling Gyrowinder Watch Winder is by no means ordinary. An engineering marvel, it comes with a free rotation setting. That's the closest that a winder can come to the movement of when the watch is on your wrist. This guarantees that your luxury possession will remain in perfect functioning condition.
And then you have its broad scope of adjustment options. Every watch is unique, and this single watch winder can be adjusted to each watch's specific weight. It looks like a delicate instrument, much like those used in seafaring adventures. However, the inspiration for it came from equipment designed for astronauts. And sitting on your tabletop, it will make sure everyone who sees it notices that it combines the best of two worlds – stunning design and precision engineering.

6. Versa Neo Single Watch Winder [ buy here]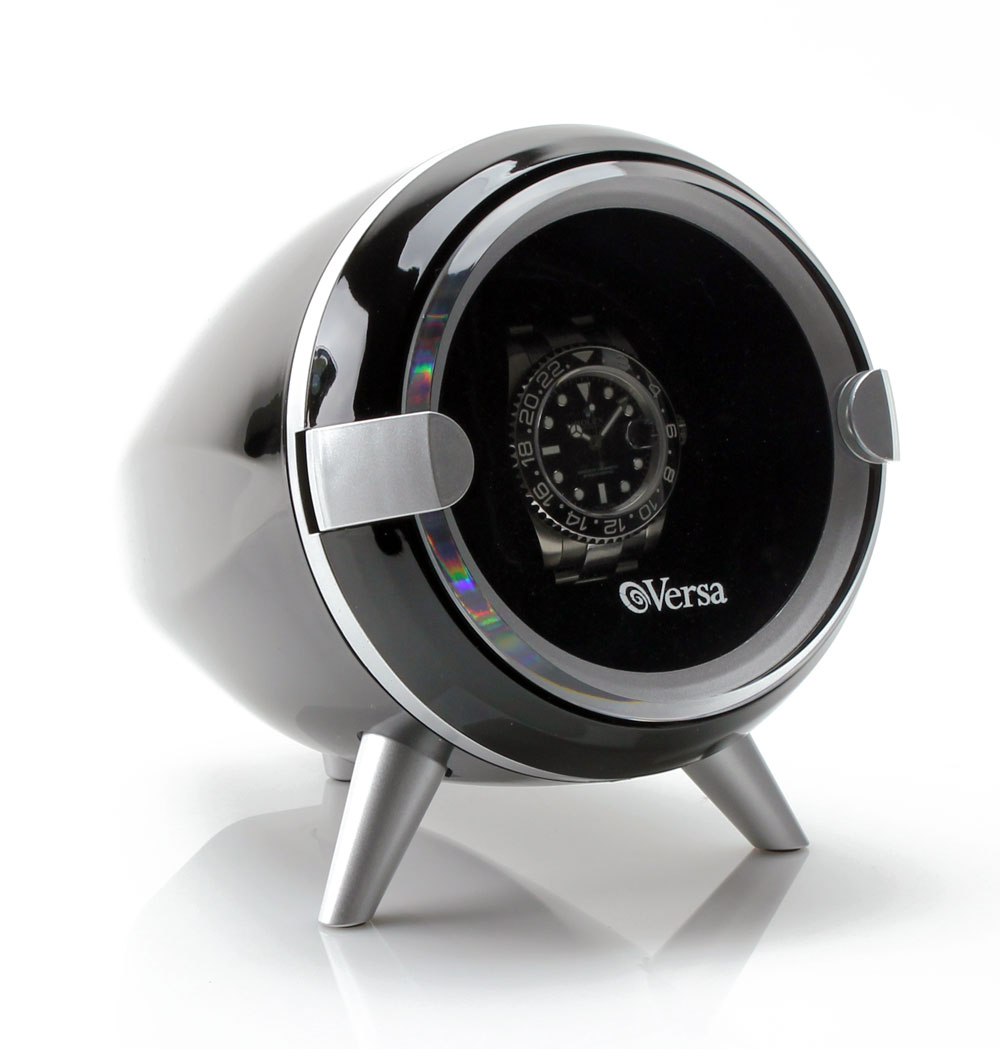 If you are among those who have a keen eye for detail, the Versa Neo Single Watch Winder will please you. Unlike other winders, it comes to rest at the 12 o'clock mark. Many won't even notice this. But if you are particular about how your watch is displayed in the winder, it is as important as anything else.
The Versa Neo will set you back by $59.95. But that is an investment that you shouldn't shy away from making. After all, your automatic watch (no matter what brand or style it is) will find a worthy winder for itself in the Versa Neo. Primarily black, with accents of silver, a clear glass cover, and a spring action pillow, it comes with an AC adaptor. And is all set to make for an eye-catching addition to your collection.

7. Orbit Single Watch Winder [ buy here]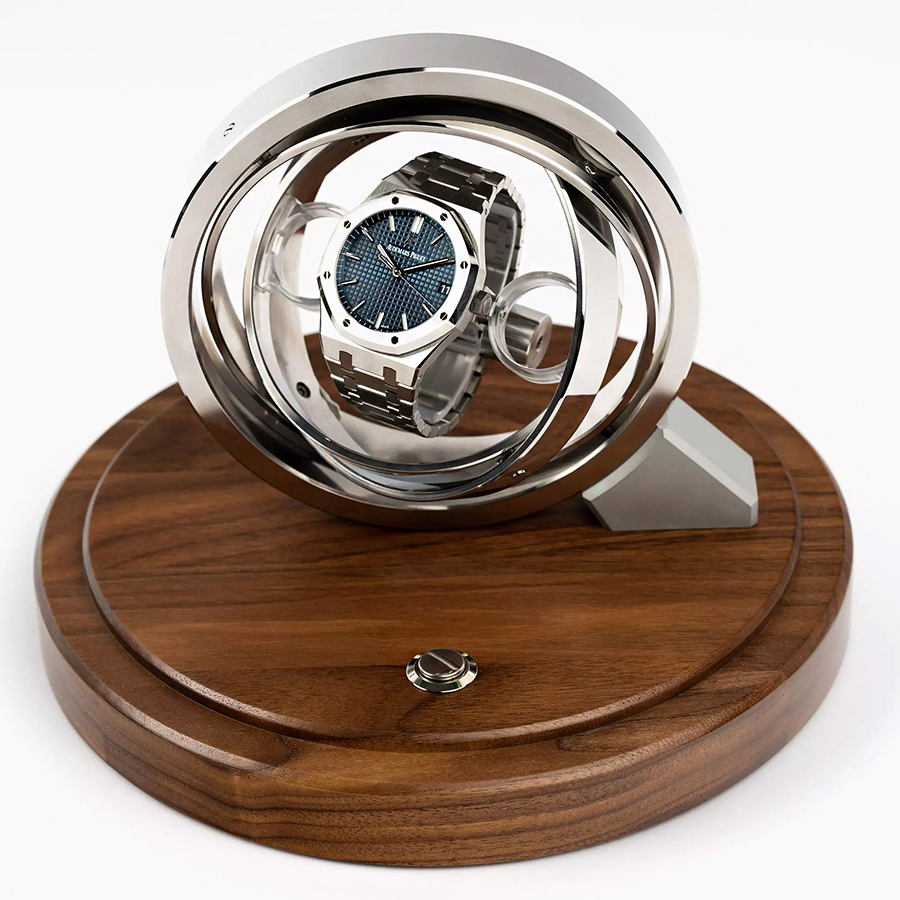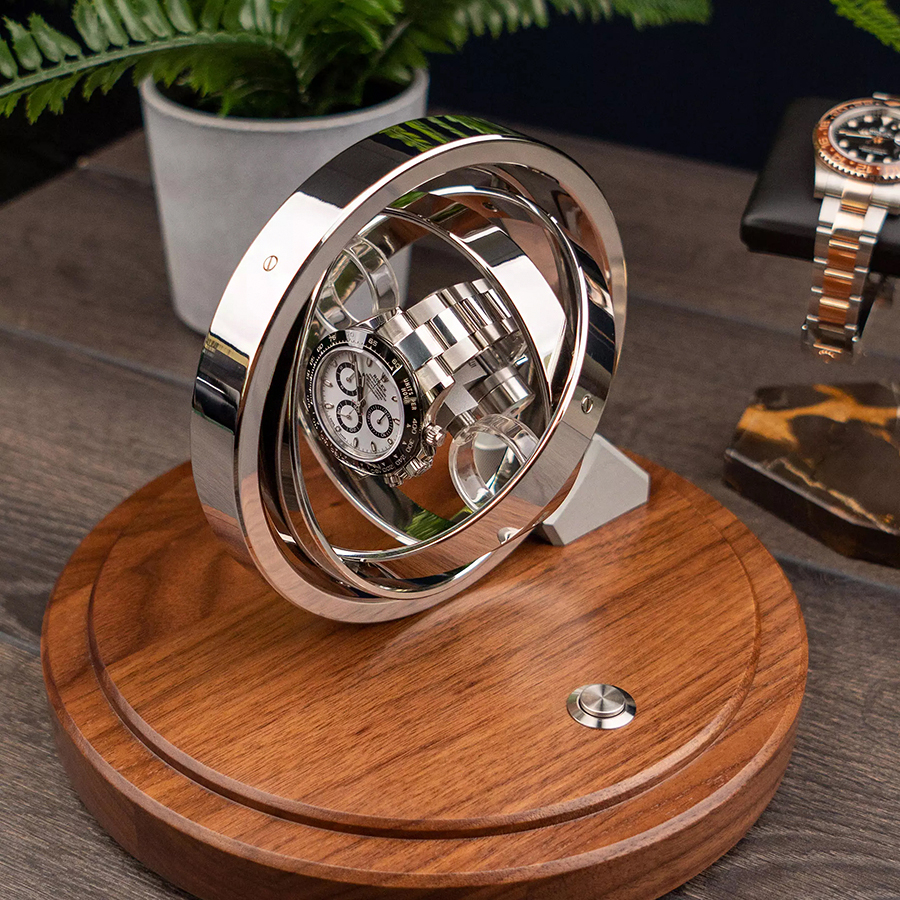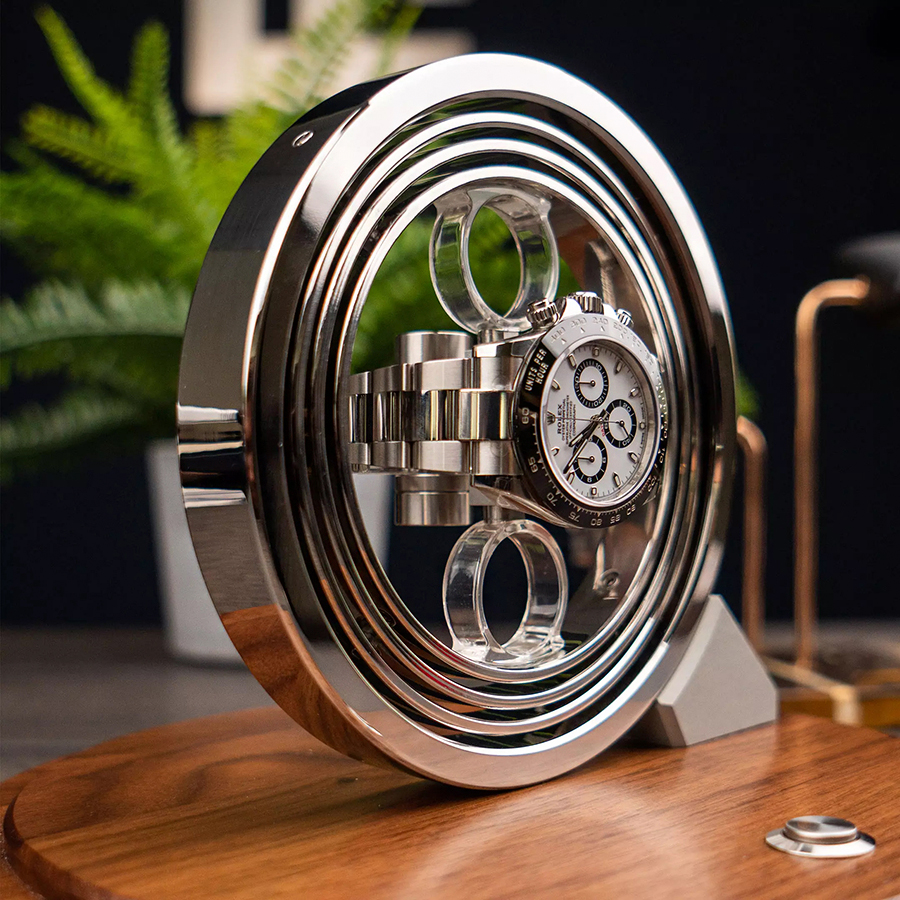 The Orbit Watch Winder is the perfect mix of the timeless craft of watchmaking and a sleek, modern design. The winder perfectly mimics the motion of a tourbillon. And the unique stainless steel has been handcrafted in Scandinavia.
The motor is powerful, but it is silent. And the watch mount is adjustable according to your watch. Use the weights that it comes with and make sure your watch is perfectly mounted to be wound in the right way. There are plenty of speed settings, and the winder is available for €1,490.00.
A word of caution, though. When the watch winder works, you might just want to spend all your time looking at the mesmerizing motion. The grace and elegance with which it operates are simply beyond ordinary.

8. Abest Boxy Brick Watch Winder [ buy here]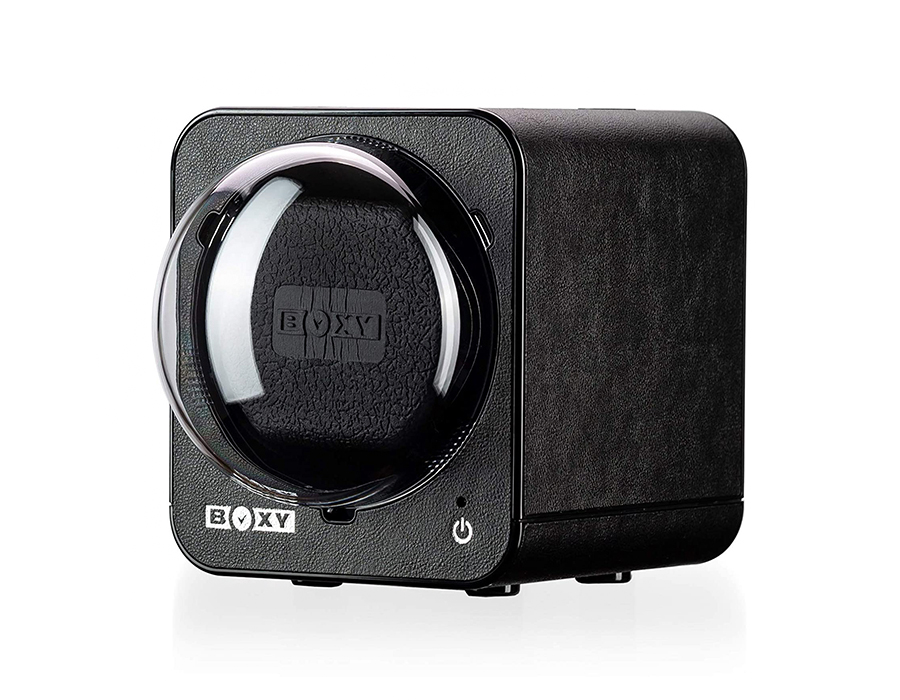 The Abest Boxy Brick Watch Winder looks small from the outside. But inside it, you'll find state-of-the-art technology that ensures your automatic watch shows the right time, always.
Available for $125.00, it has a spring action pillow that makes it suitable for all watch strap sizes. While it is a perfect standalone offering with a sophisticated stackable design for tabletop placement, the 12 watch winders accessory board is a great pair for it. You can use just one AC adaptor to keep all of them running. And as your collection grows, just add another Abest Boxy Brick Watch Winder to the set.
The winder has a 12 o'clock rotor-stop position along with 45 winding programs that make it suitable for all types of winding requirements.

9. Turbine Watch Winder [ buy here]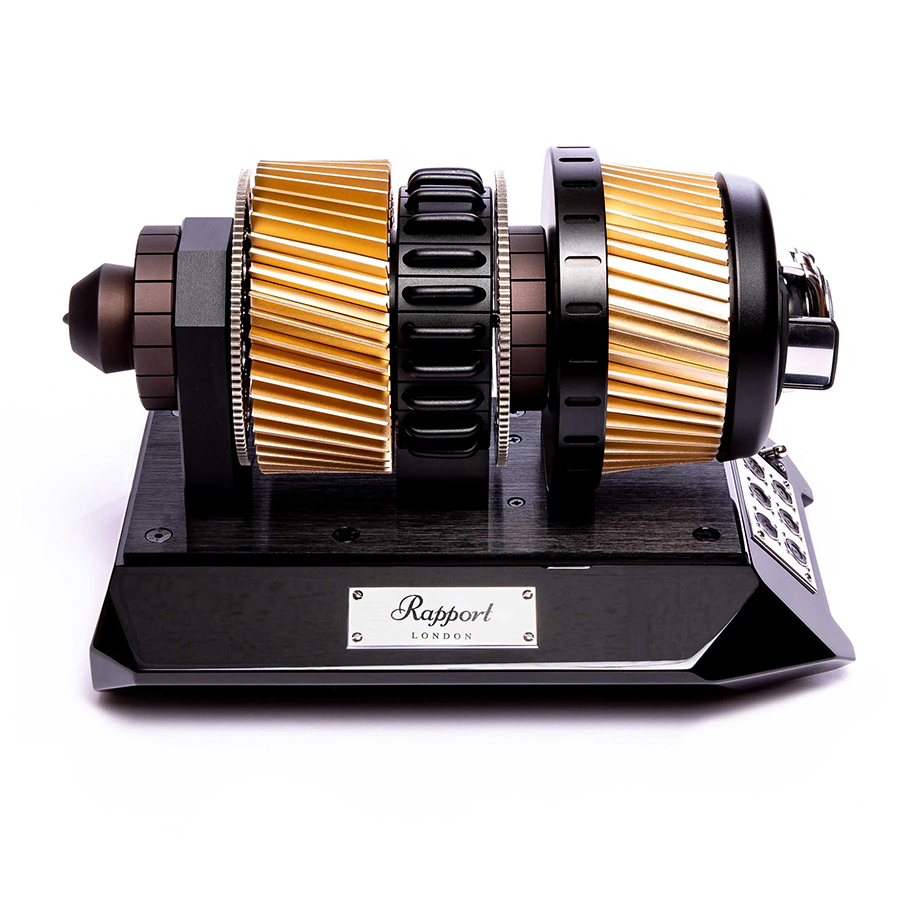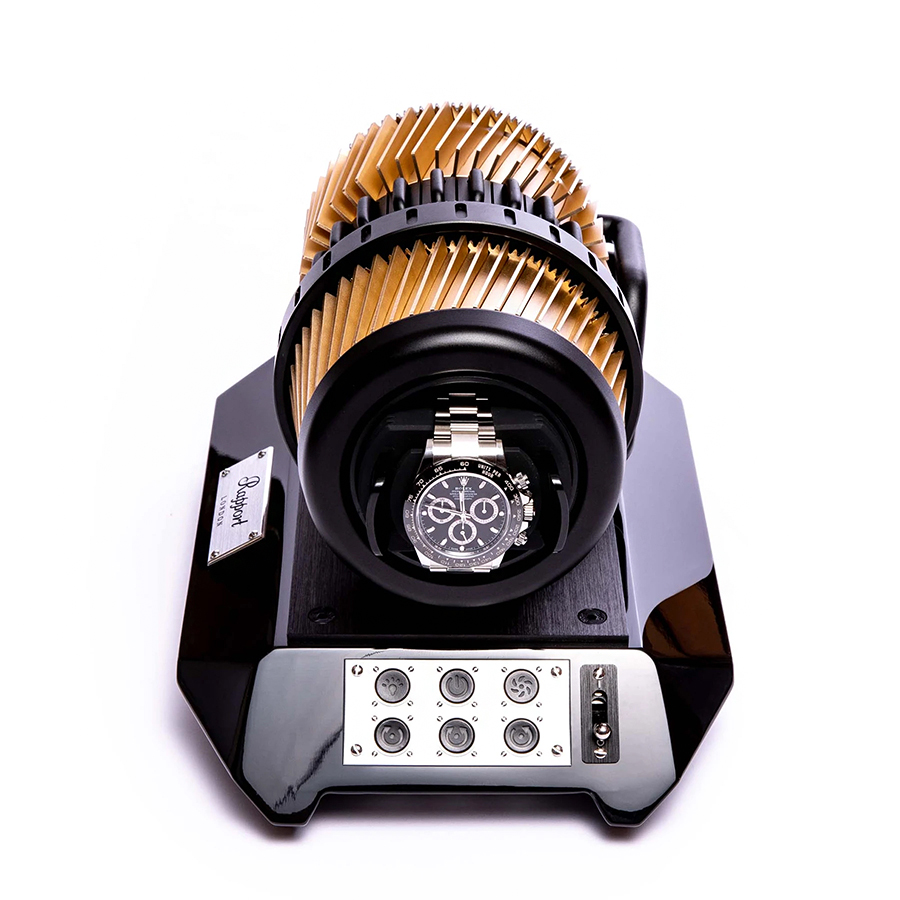 Would you fancy keeping your luxury timepiece in a winder that has an aerospace engine inspired design? If that thought did indeed make you excited, get ready to spend £4,750 and bring home the Turbine Watch Winder.
With its sleek black and aluminum design, it is an engineering marvel and a perfect match for even the priciest of your timepiece possessions.
It comes with a cog mechanism that keeps your watch in perfect condition even when it isn't perched on your wrist. And it also has a selectable rotation control panel to set the direction. And, of course, plush interiors to keep your watch safe.

10. Time Arc Mono Watch Winder [ buy here]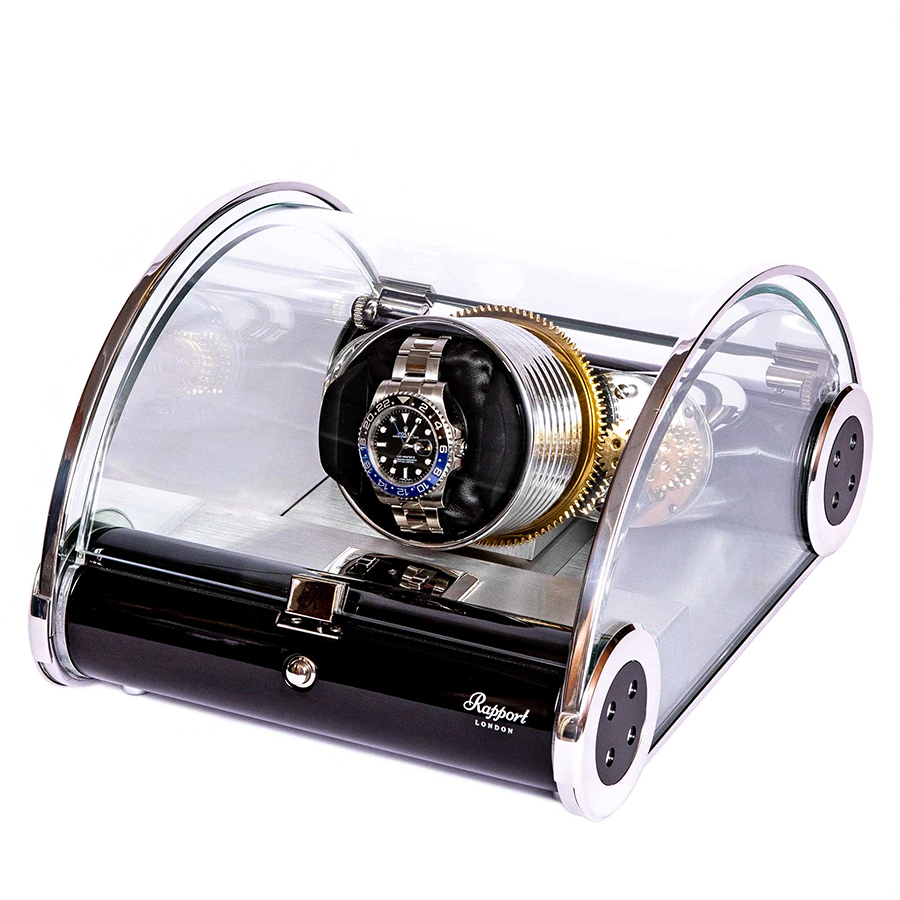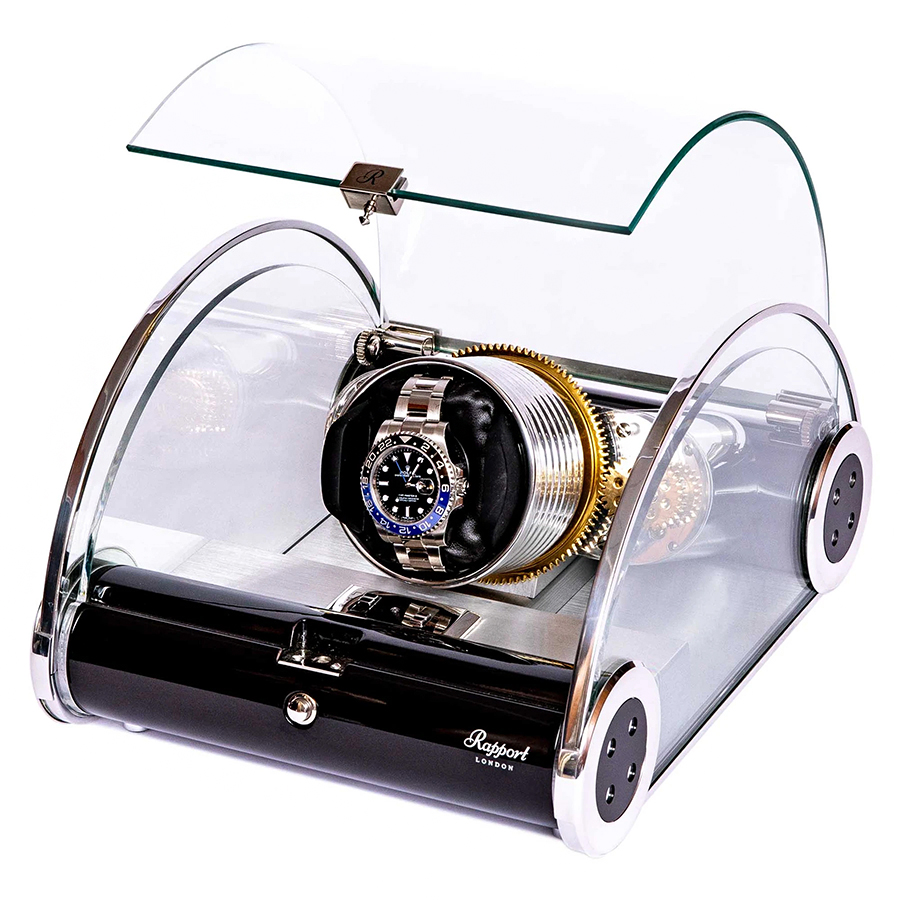 The Time Arc Mono Watch Winder comes with a lead crystal glass case, with an ebony base and polished steel, making for a perfect storing and winding space for your watch. Every penny of the £2,350 you spend to bring it home will be worth it once you see the elegant style. And experience its precision mechanism. The futuristic design comes with a cog mechanism that makes no noise but still attracts attention towards itself with its sophisticated semi-circular design. And the adjustable leather cushions inside? Well, they are a luxury that your watch absolutely deserves.

Best Double Watch Winders
For watch lovers, one is never enough. And if you would like to find a winding home for two of your watches, the best and the highest watch winder option is a double watch winder. Sometimes also called the duo or twin watch winder, it is perfect for his and her watches too.
11. CHIYODA Double Watch Winder LCD with Two Quiet Mabuchi Motors [ buy here]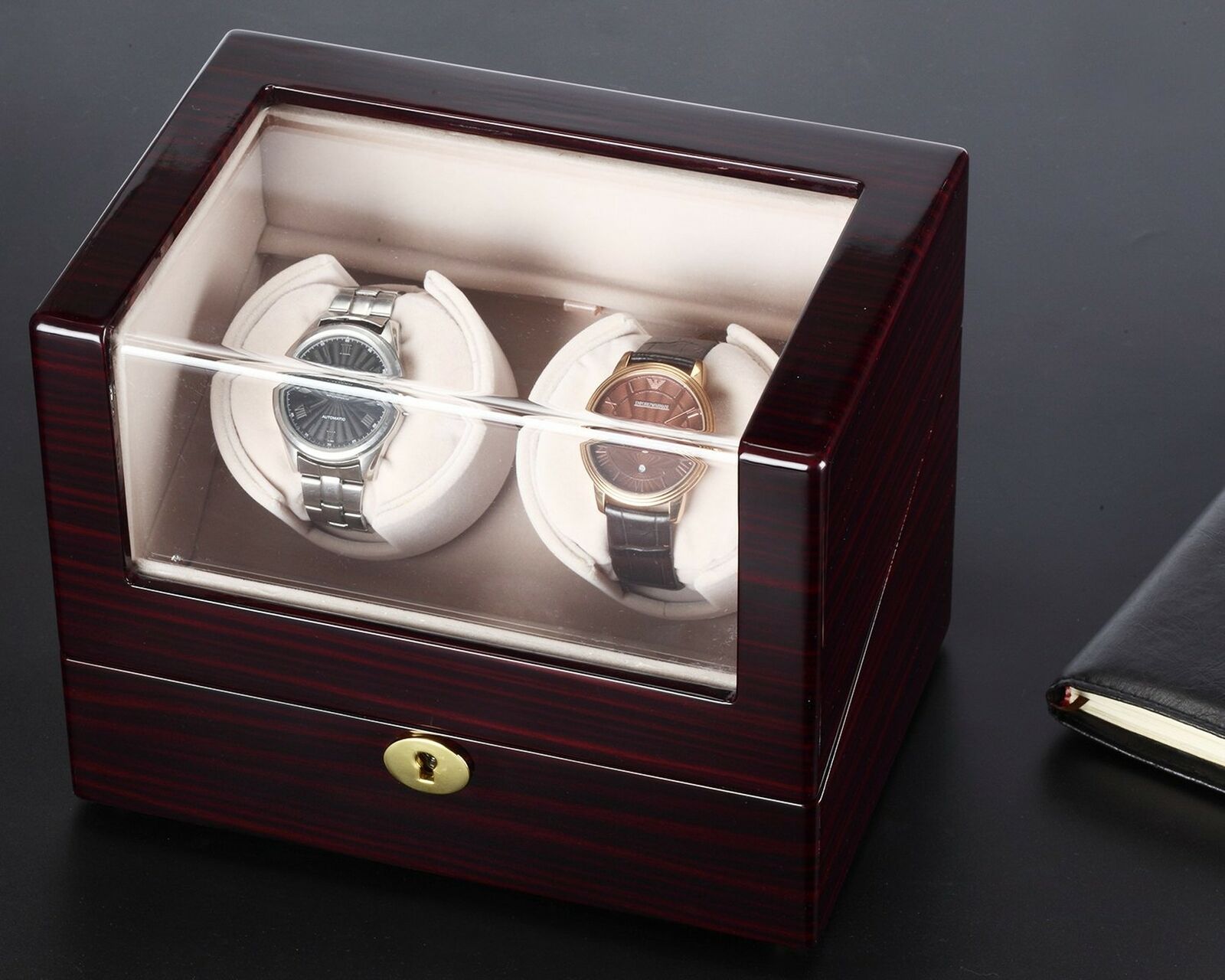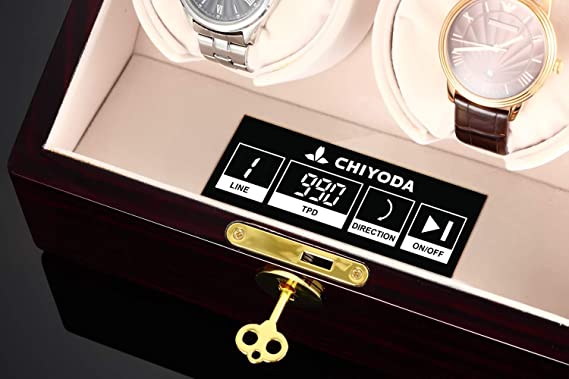 Perfectly designed for two luxury watches with independent needs, the CHIYODA Double Watch Winder is a perfect buy. For anyone and everyone. It has a classy LCD screen control that lets you set the TPD and directions for each watch individually. Whether you have heavy watches or delicate ones or one of each type, this watch winder in wood finish won't disappoint. That's because it has separate MABUCHI belt-driven motors that are super silent.
And the backlight makes sure you can set the rotations and check their status even in dimly lit and dark rooms.

12. Versa Automatic Double Watch Winder [ buy here]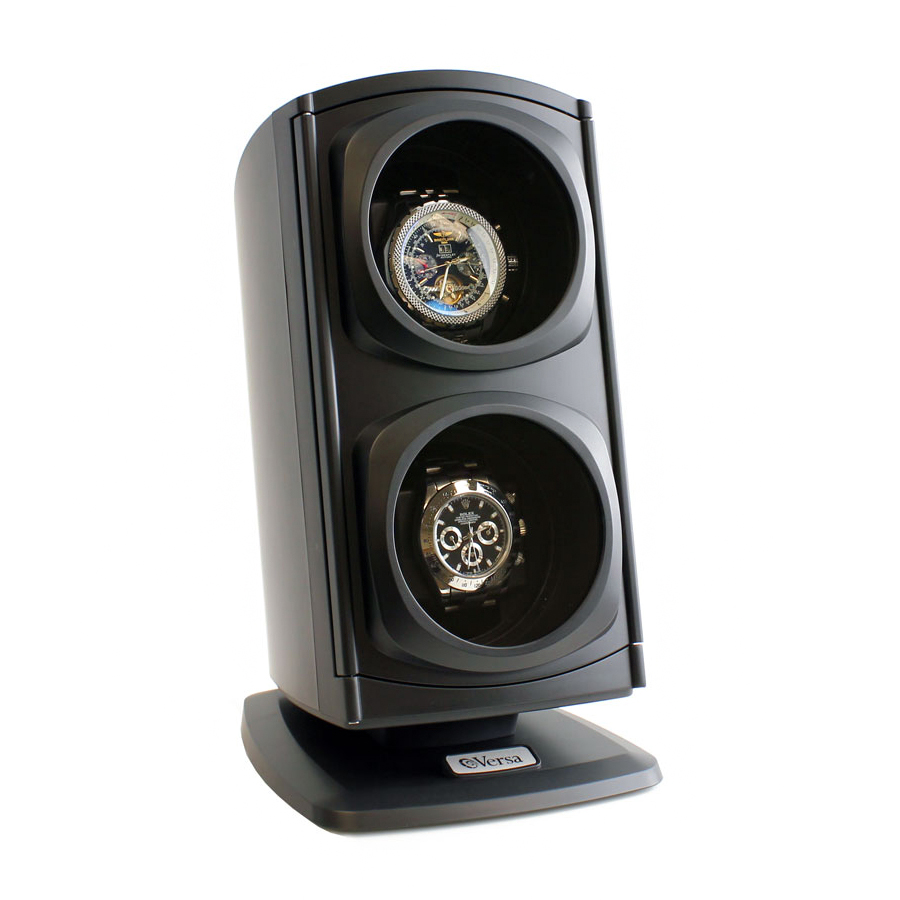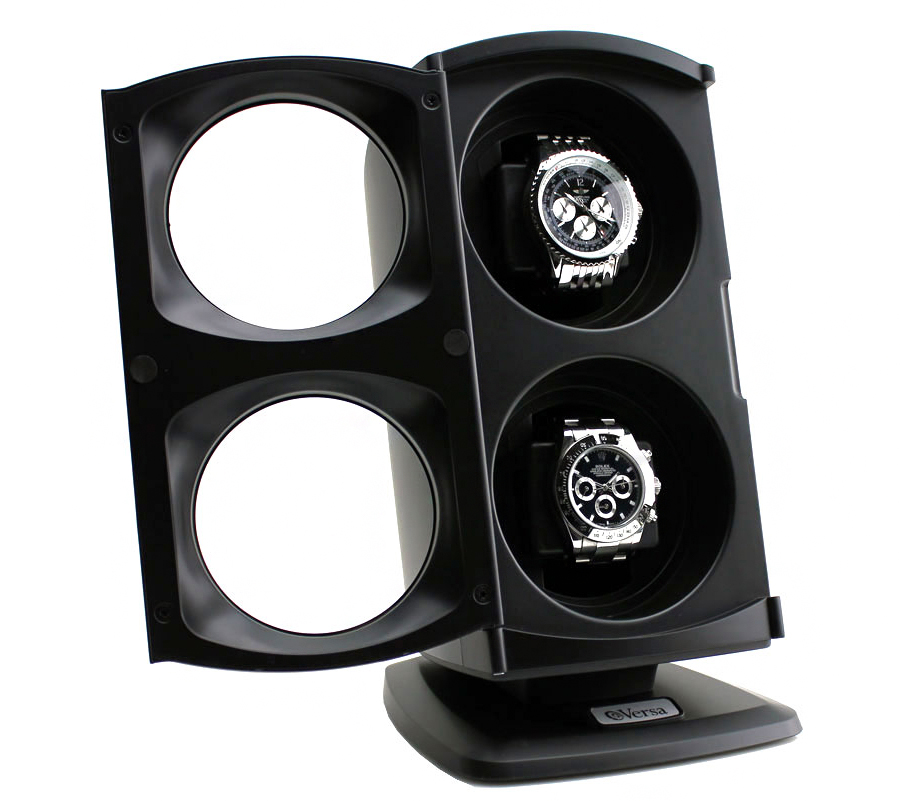 Versa is known to design and produce the best winders for automatic watches, and their Automatic Double Watch Winder is no exception to this norm.
Available for a special price of $49.95, in a matte black finish and with a clear glass cover, it is an offer you won't be able to say no to. Other than its extremely powerful but surprisingly noiseless motor, the vertical look also makes it unique. Choose from different turns per day and direction settings, and make sure your watches are wound to perfection for whenever you'd need them.

13. WOLF Windsor Double Watch Winder [ buy here]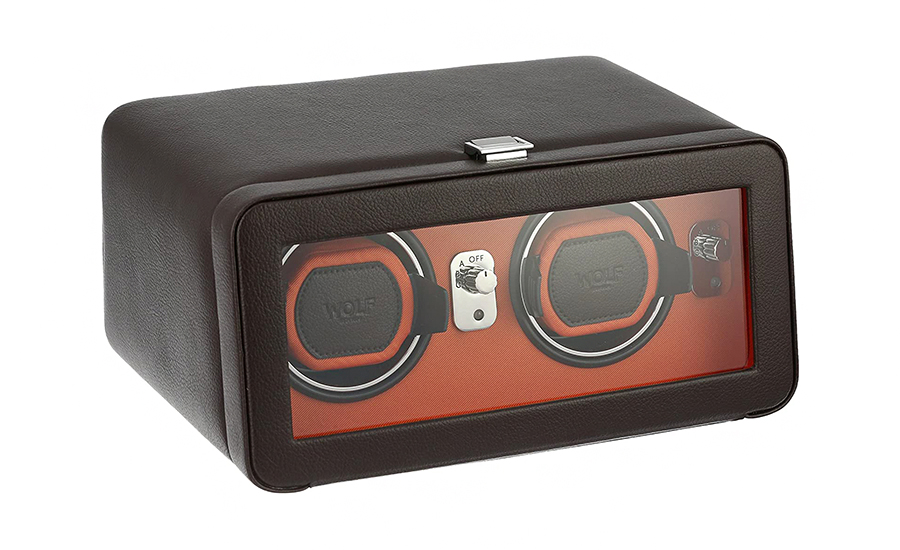 The WOLF Windsor Double Watch Winder boasts of a patented invention that you are unlikely to find with any other brand. While other watch winders estimate the rotations, the WOLF Windsor Double Watch Winder is precise in its counting.
It is a classy and first-of-its-kind product with two winding modules and a glass cover with a lock-in cuff. It comes pre-programmed at 900 turns per day and lets you decide the rotation direction. Based on the specific needs of your luxury timekeeping devices, you can go for clockwise, anticlockwise, or bi-directional rotation settings.
Also, it comes with a power and battery option, making sure that your watches are well wound even if you are on the go with no power source around.

14. Watch Winder Oil Baron by Kunstwinder [ buy here]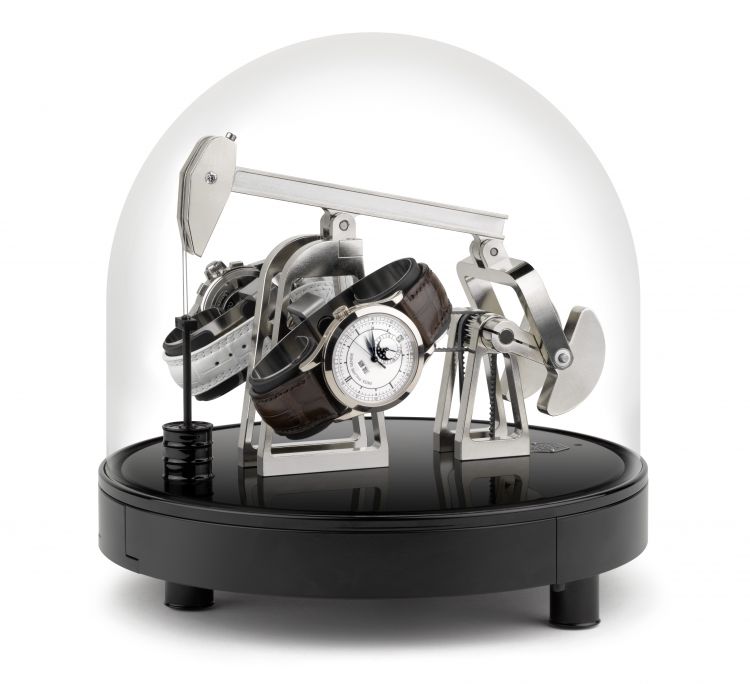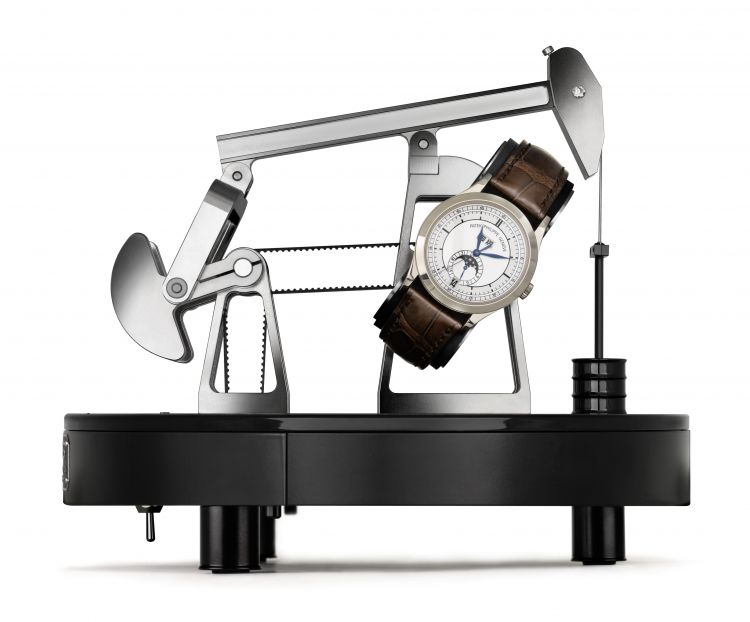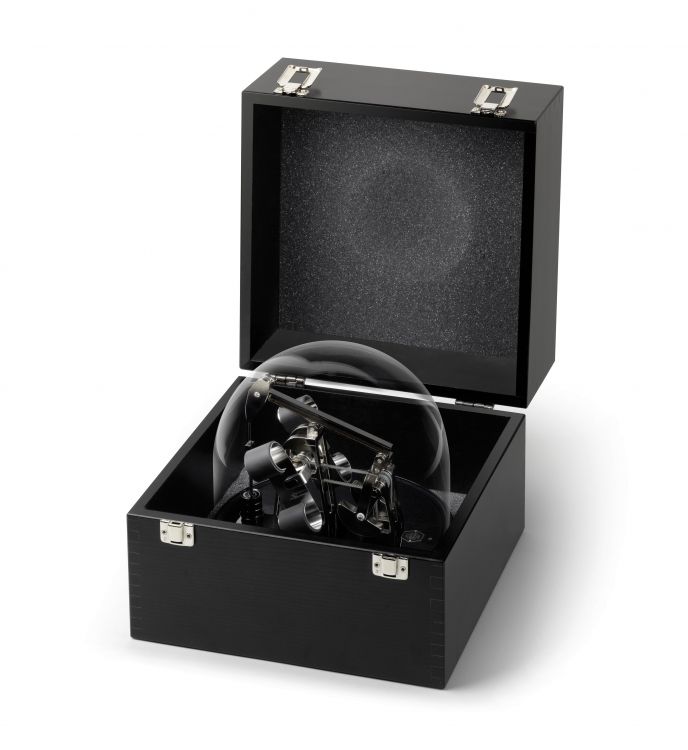 Kunstwinder has a stellar industrial collection of watch winders. And the first and most stunning of the lot is the Oil Baron double watch winder. It can become a pleasant home for your watches and keep them well wound until it is time for them to be on your wrist.
The design is intricate and elegant, but the movement that it imitates is raw and rustic. It mimics the ever so famous horse head liquid pump that was once used for pumping crude oil. And this ultimate luxury piece that will set you lighter by $6,500.00 is available in gold and nickel.
Its 24 pre-programmed modes and variable TPDs (up to 1600) make it suitable for all luxury watch brands and models.

15. Tempus Luxury Watch Winder for 2 [ buy here]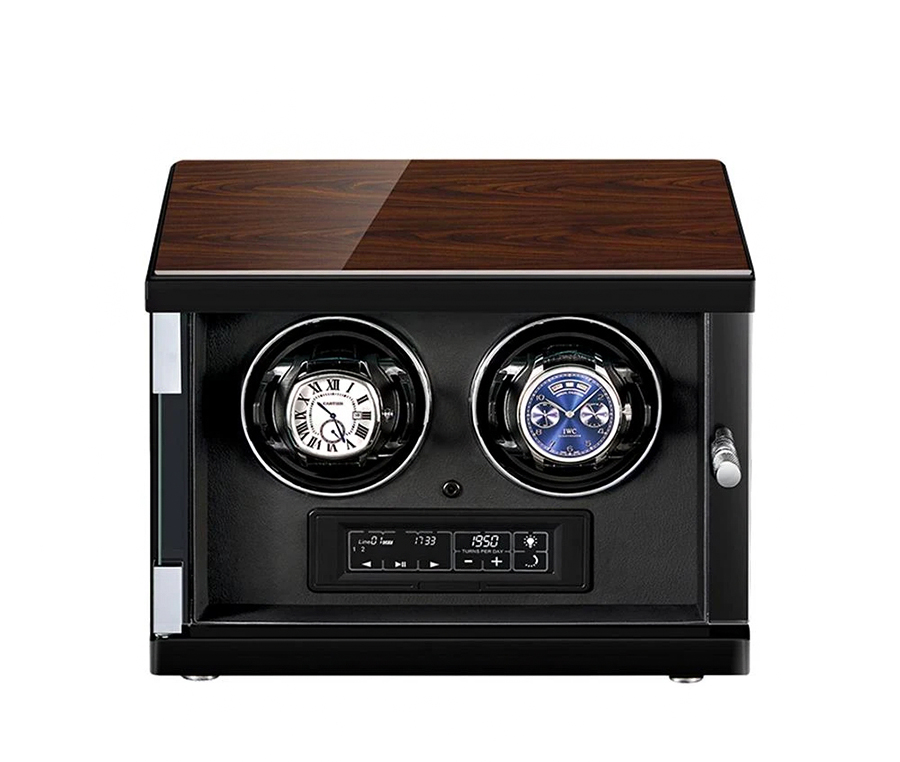 Tempus lives up to its tagline Genuine Luxury with its Watch Winder for 2. For one, it winds all types and styles of automatic watches. And then, it also features a touch screen control panel from where you can choose from 3 direction options and five turns per day options.
Plus, the luxury watch winder employs the brushless long-life Japanese technology that is almost noiseless and makes sure that you aren't troubled by the sounds of your watches being wound. The walnut top perfectly complements the high lacquer piano black finish. And the piece is a perfect buy at £395.00.

16. TEEMING Automatic Watch Winder Storage Box [ buy here]
No matter how much you love your watches and how much you take care of them, it won't be enough until you have this automatic watch winder box from TEEMING. The Automatic Watch Winder Storage Boxe comes with five repetition settings and removable pillows. Also, the rectangular box is perfect for all sorts of watches. Small women's watch? Yes. Oversized men's watch? Yes, that too.
No matter the size and style of your watch, you can keep it safe and well wound in this fine hardwood box. Which, by the way, is hand polished to get a high gloss Real Piano Lacquer finish. And the interiors are made of handcrafted leather with attention to the finest details. Coming in at $159.99, it is a deal you'll regret not taking.

17. TRIPLE TREE Double Watch Winder [ buy here]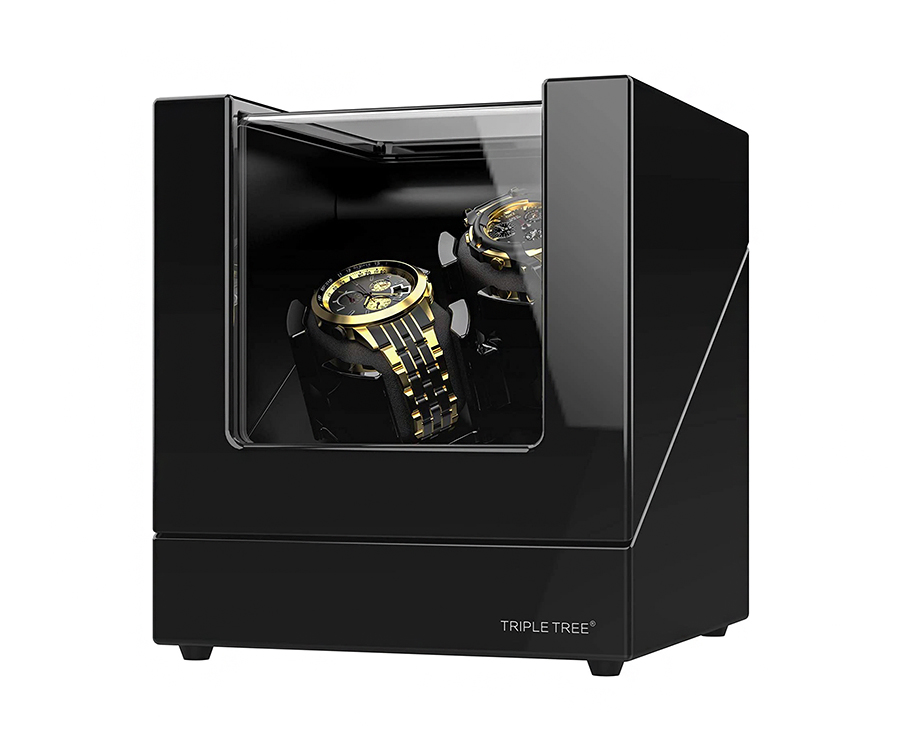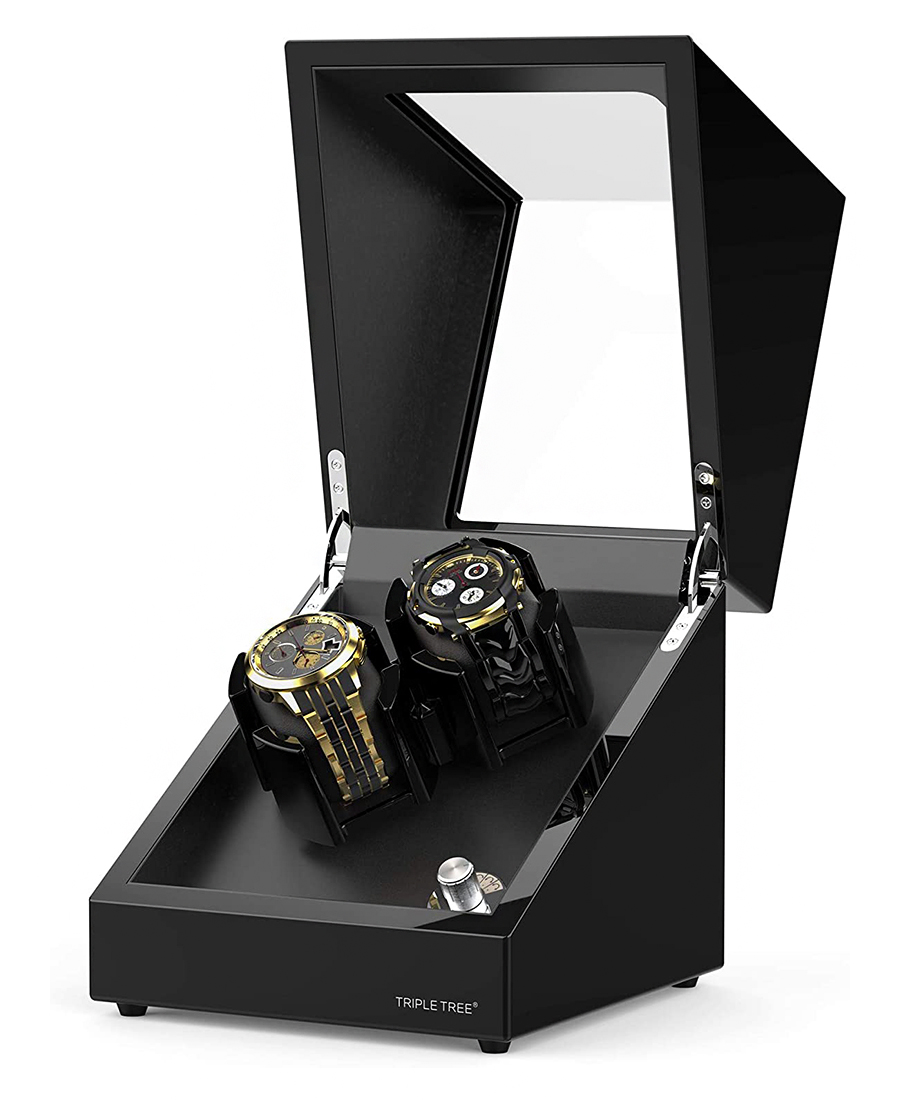 The TRIPLE TREE Double Watch Winder for automatic watches is so loaded with design and features that paying $89.99 for it seems like a thrifty deal. It has a wood shell with a piano paint exterior and an acrylic glass window. That's how it makes for a perfect display case for your beloved watches.
Also, it has a silent Japanese motor and exclusive cushion technology that give it both style and sophisticated functionality. It has four rotation modes and a flexible cushion to make almost any kind of watch feel at home. Other than an AC adaptor and battery option, it can also be USB charged. And it is programmed such that it avoids continuous turns. Thus, making sure that your watch won't be overwound.

18. JQUEEN Double Watch Winder with Quiet Japanese Mabuchi Motor [ buy here]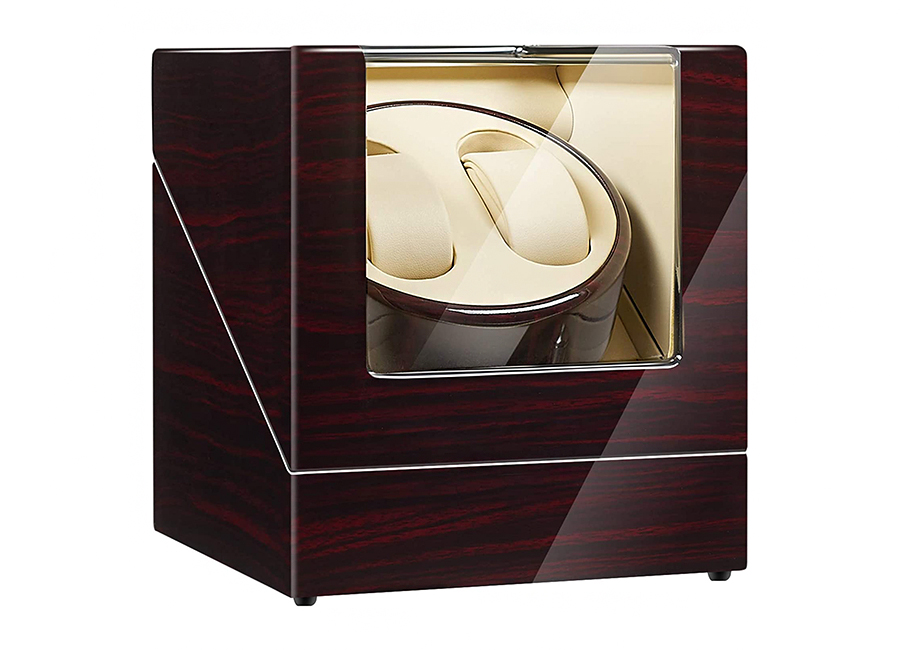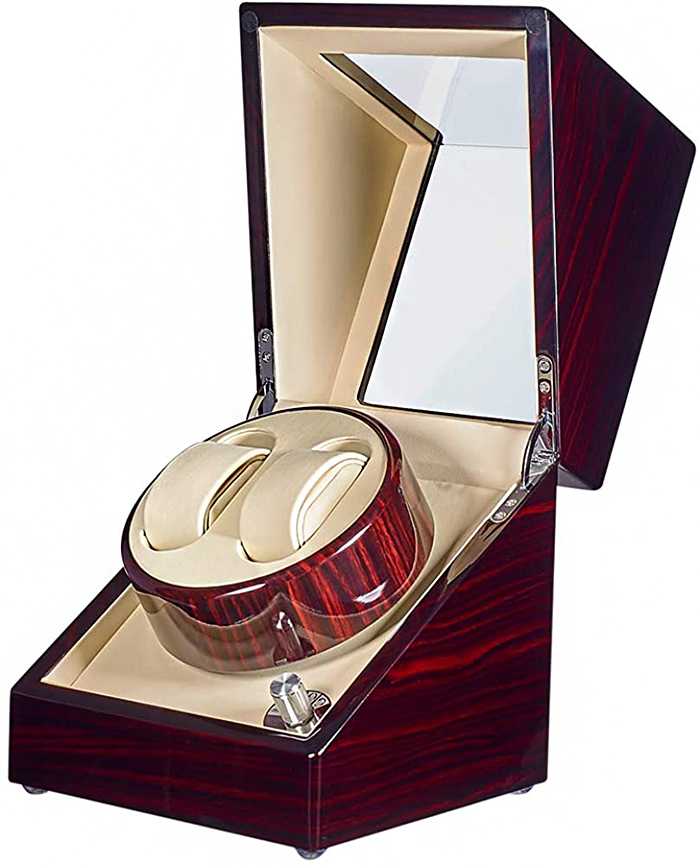 As the name suggests, the JQUEEN Double Watch Winder comes with the quiet Japanese Mabuchi motor. Thus, annoying sounds won't ever be your concern. And neither will you have to worry about your watch getting ruined by scratches or covered with dust. The protective case comes with an elegant anti-magnetic design, deluxe paint surface, and is available in a classy ebony shade.
Now, that's what you can call marriage between style and safety, right? Plus, you have five program settings that make sure that your watch gets the appropriate amount of winding. No less, no more, just the right amount.

Best Multiple Watch Winders
Two's a couple; three is a crowd – said no watch lover ever. When you are into timepieces, it is always the more, the merrier. And watch boxes with winders to house three watches or more are a welcome addition to your collection. Take a look at our top picks in the best multiple watch winders category right here –
19. Colosimo High-Security Watch Winder [ buy here]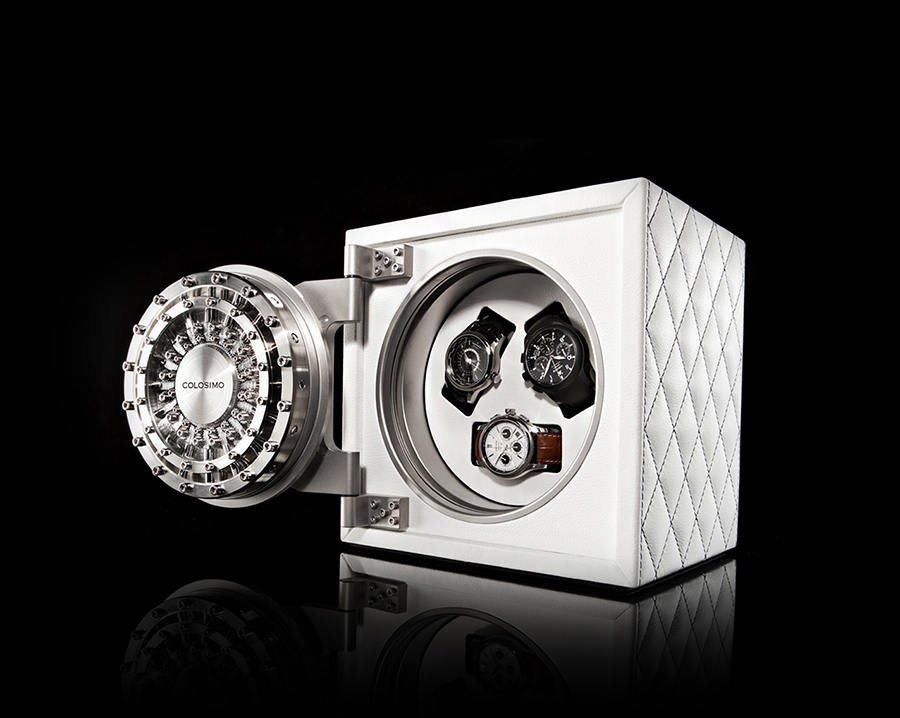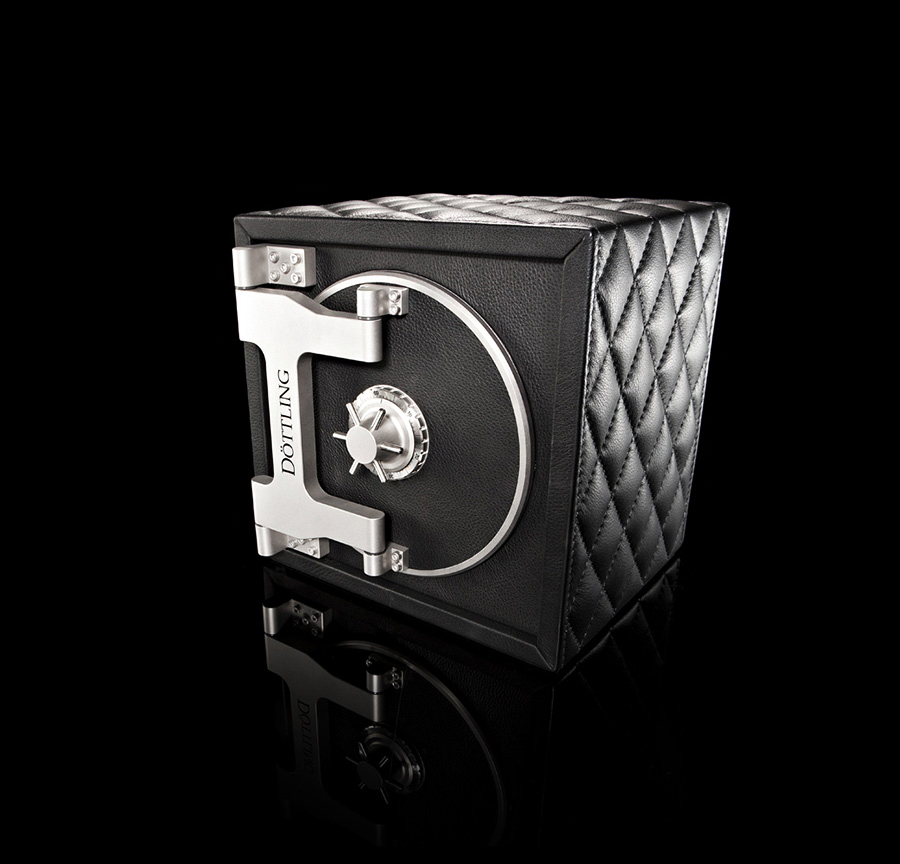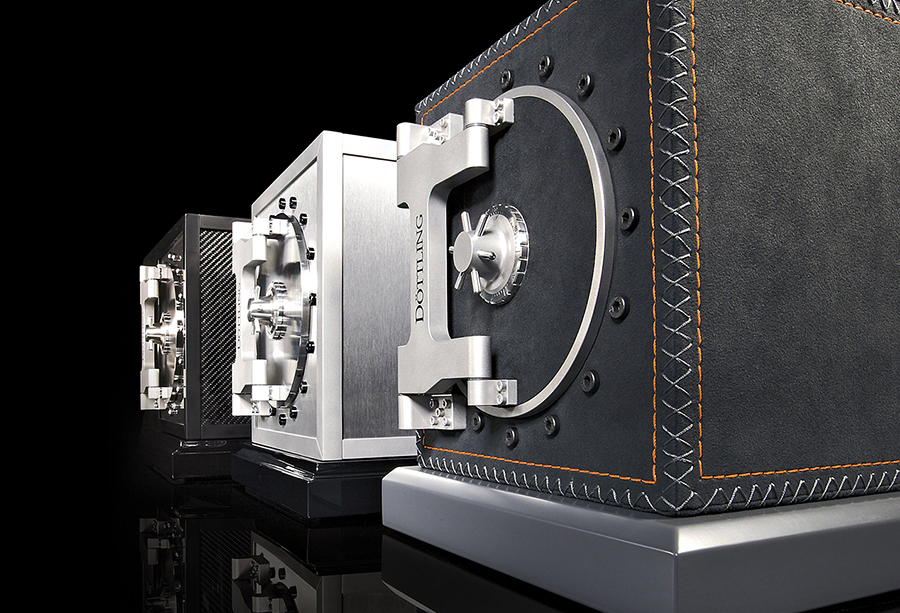 When you have a Döttling product in question, you can be sure that you are looking at the finest watch winder in the said segment. And the Colosimo is a high-security watch winder that is a pleasure to the eye. And a perfect safe for your expensive timepieces.
It is the world's smallest safe and can be fitted with Döttling watch winders. Inspired by the high-end American safe vaults from the times of Prohibition, it can be opened only after you have entered a 3-digit personal passcode. The high-gloss lacquered black base is complemented by 32 gold-plated precision gear wheels, German stainless steel, mineral glass, and decorative pearls on the inner door. It won't be uncommon if you find yourself opening your high-security watch winder again and again just to watch the engineering wonder.
All the features like no-noise motor and multiple winding settings are available.

20. TRIPLE TREE Watch Winder for 4 Automatic Watches [ buy here]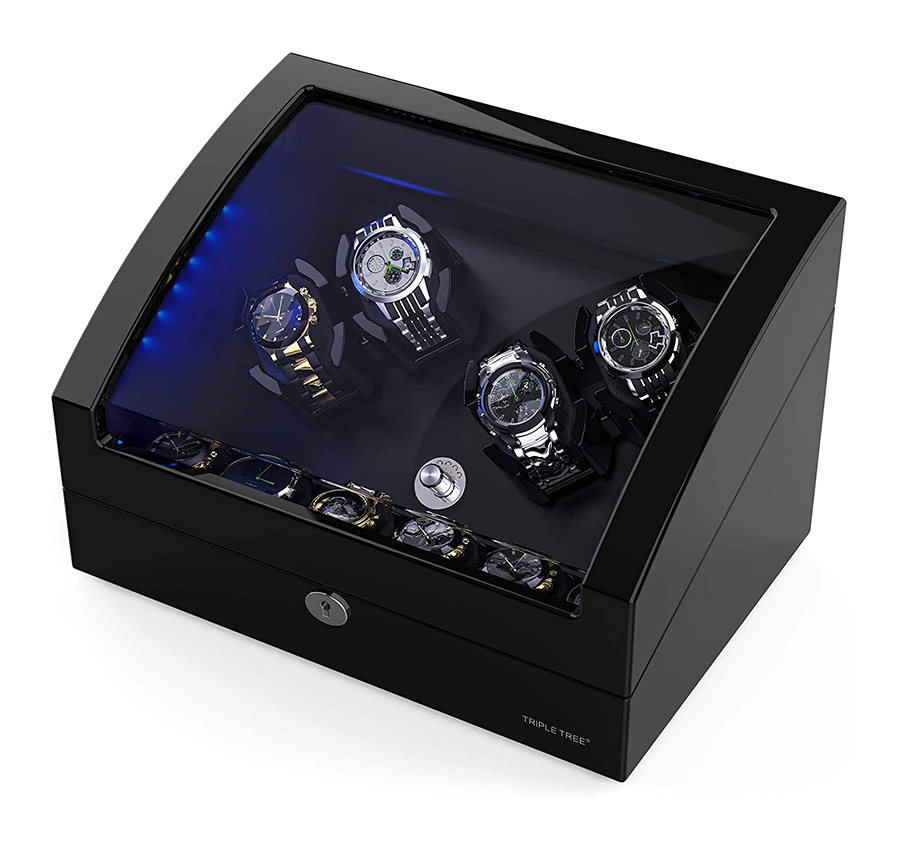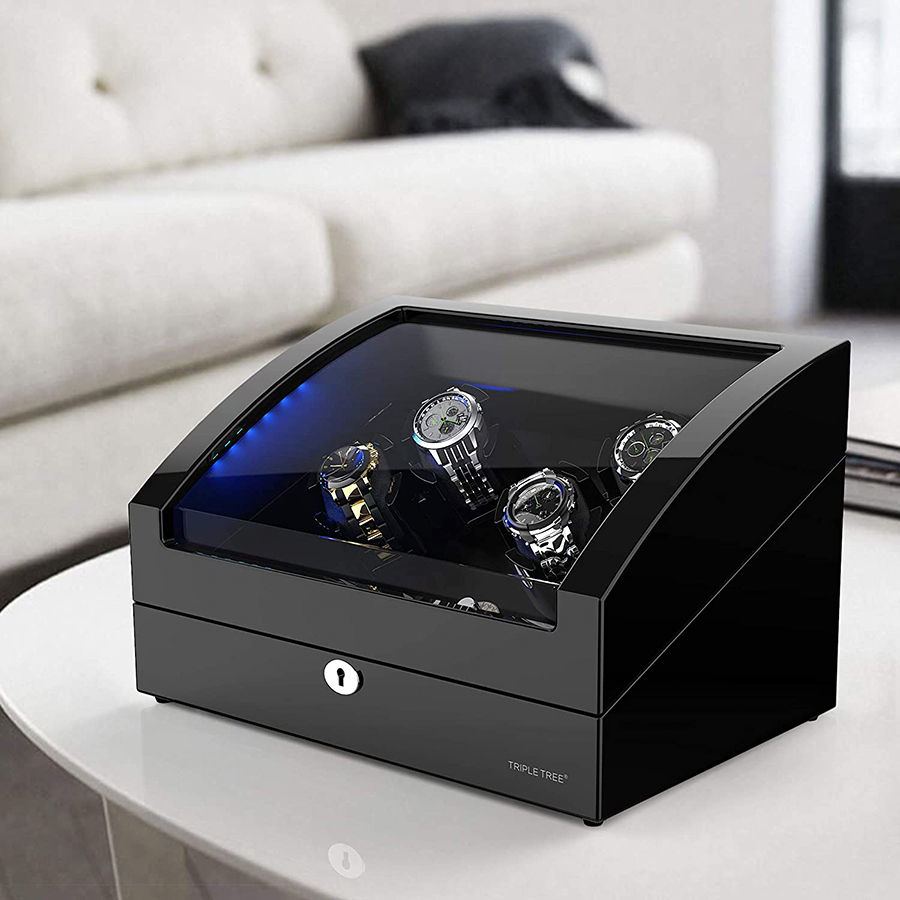 For those who harbor a watch collection, the TRIPLE TREE Watch Winder is the best option. You get winders for four automatic watches and storage spaces for six more watches. A wood shell outer case with piano paint and memory foam pillows with acrylic, it is a great buy coming in at $179.99. And the extremely silent motor makes sure that you don't have to worry about working sounds.
With five program settings and an in-build blue LED light illumination, it makes for a perfect display case as well as a winder.

21. MerLerner Automatic Watch Winder Collector [ buy here]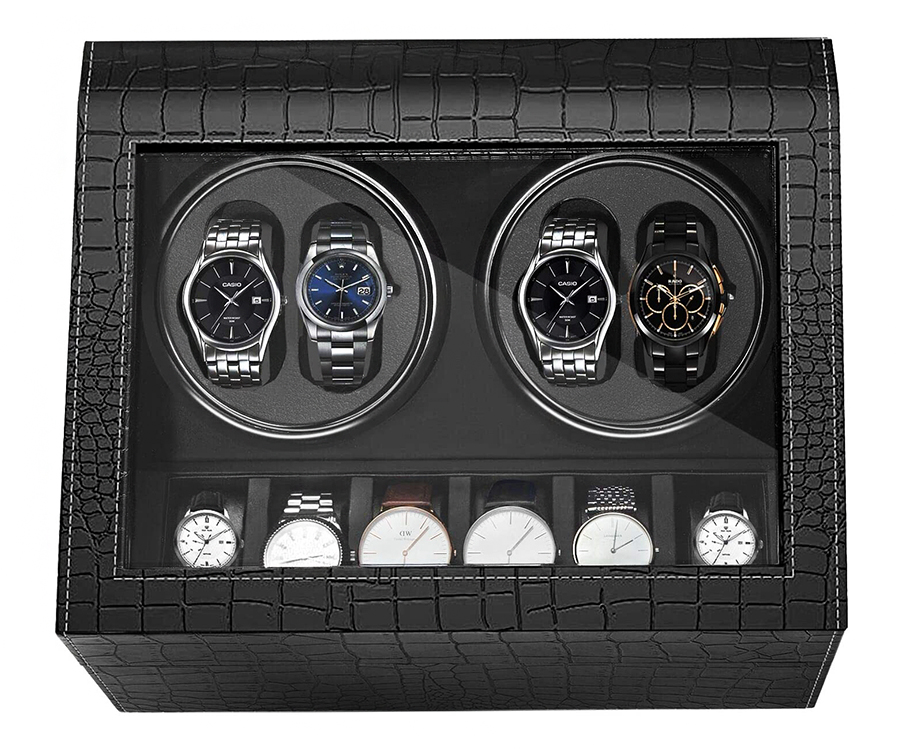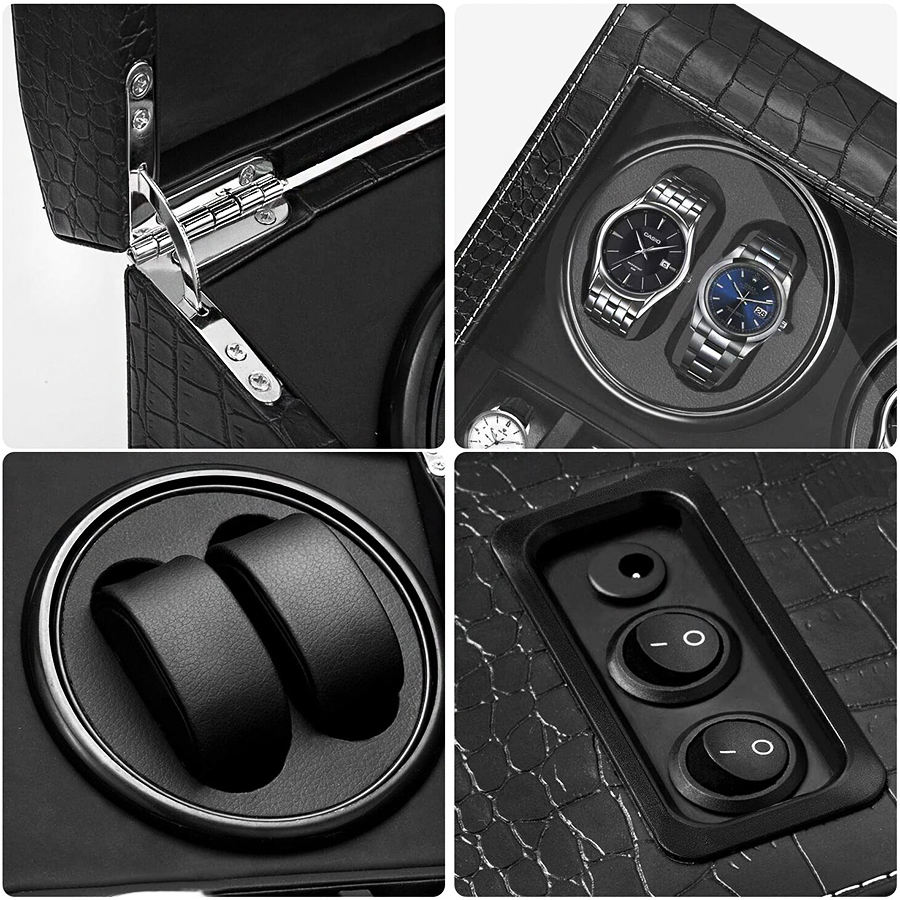 The premium fire-resistant wooden shell on the outside and an ultra-soft adjustable PU leather interior on the inside make the MerLerner automatic winder for luxury watches a perfect home for all your watches (up to ten).
It comes with four watch pillows for keeping your automatic watches wound to perfection. And six storage segments to enshrine the other beauties in your collection. And you can buy it off of Amazon for just $99.99. That's what you call super saver deals.
Add five program settings, premium appearance, anti-magnetism protection, and a silent motor to that, and you'll see why it is the best possible offering.

22. LumiSidus11 Watch Winder [ buy here]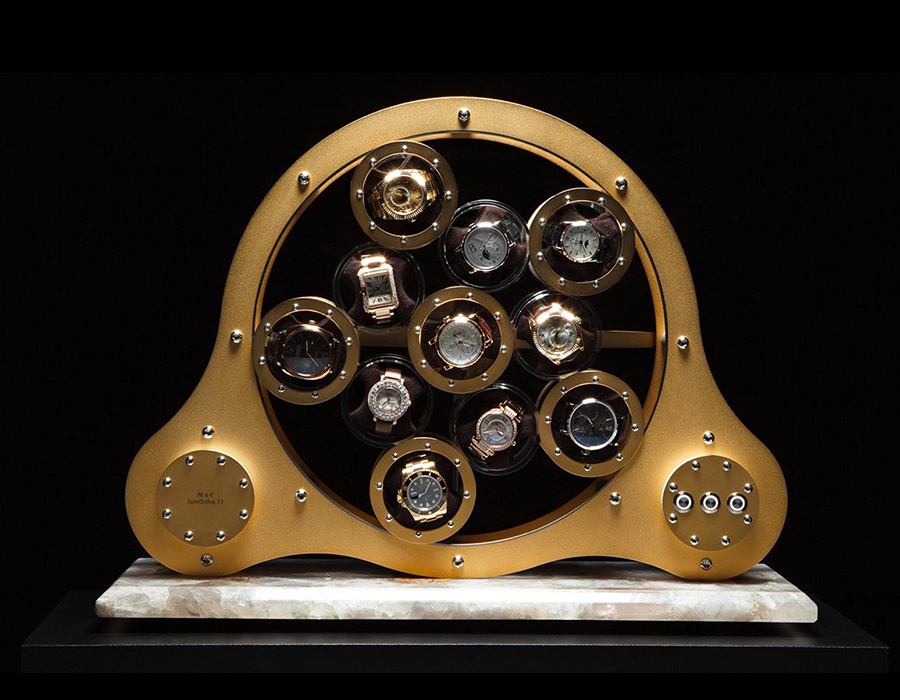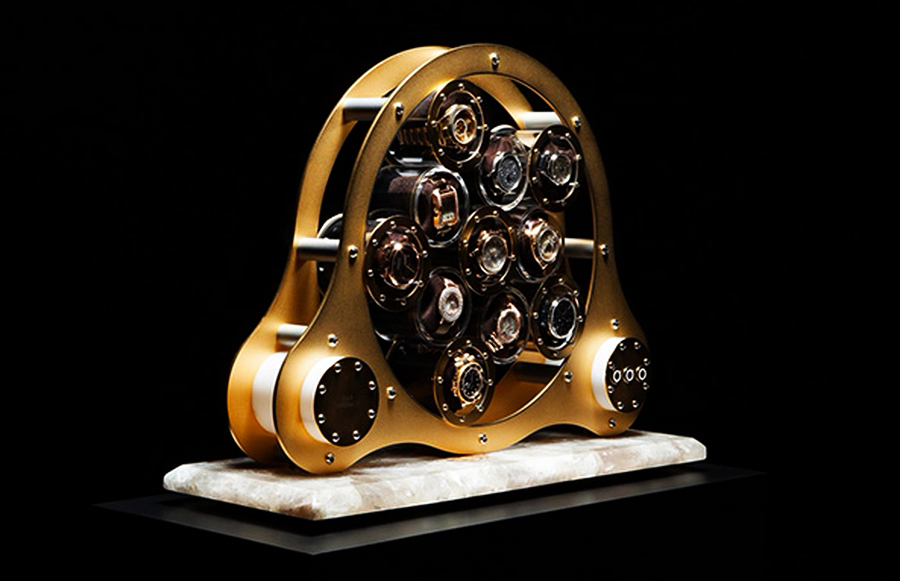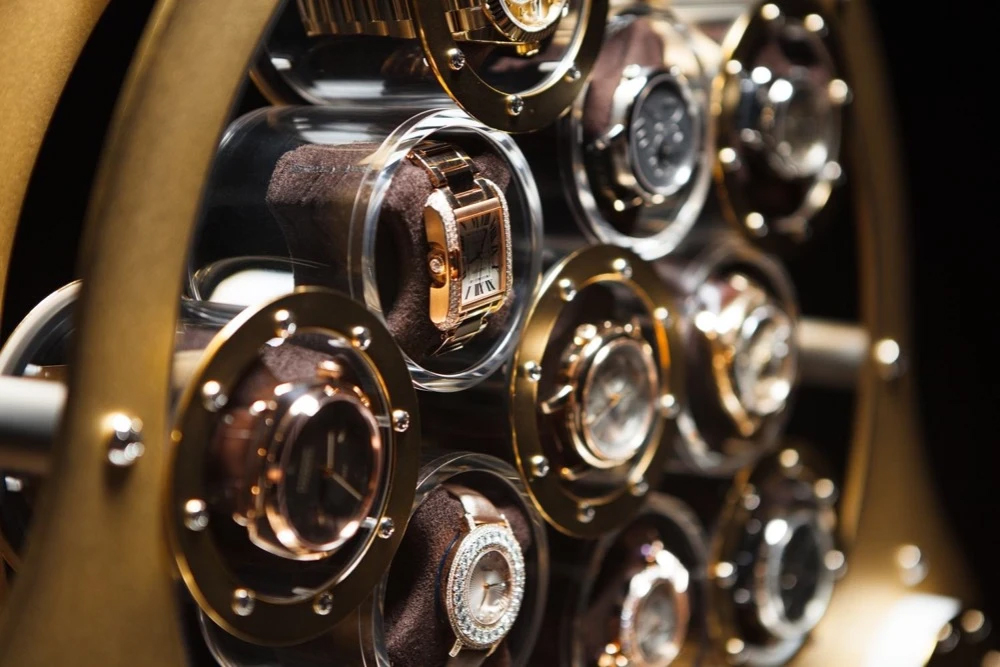 Warning: This one isn't for the pseudo-luxury lovers. If you genuinely love all things luxurious and don't want to settle for less for your beloved watches, the LumiSidus11 is what you need. It costs a whopping €15,000.00. But the 24-carat gold plated watch winder is the never-seen-before kind of unison of functionality and design. Totally worth the price.
Worried about quick stops and fast spins that can ruin your watches? Well, that won't ever happen with the LumiSidus11. The handcraft crystal stand can be used to keep up to 11 watches that are wound in a gentle, harmonic motion.
You can use the LumiSidus Watch Winder App to set the number of rotations per day, and the dual rotation direction will make sure your watches have the smoothest winding experience. Plus, it works with a silent Swiss-made motor and has an LED light system integrated into the crystal stand. What else could you have asked for?

23. Cheopz Safe Watch Winder Box [ buy here]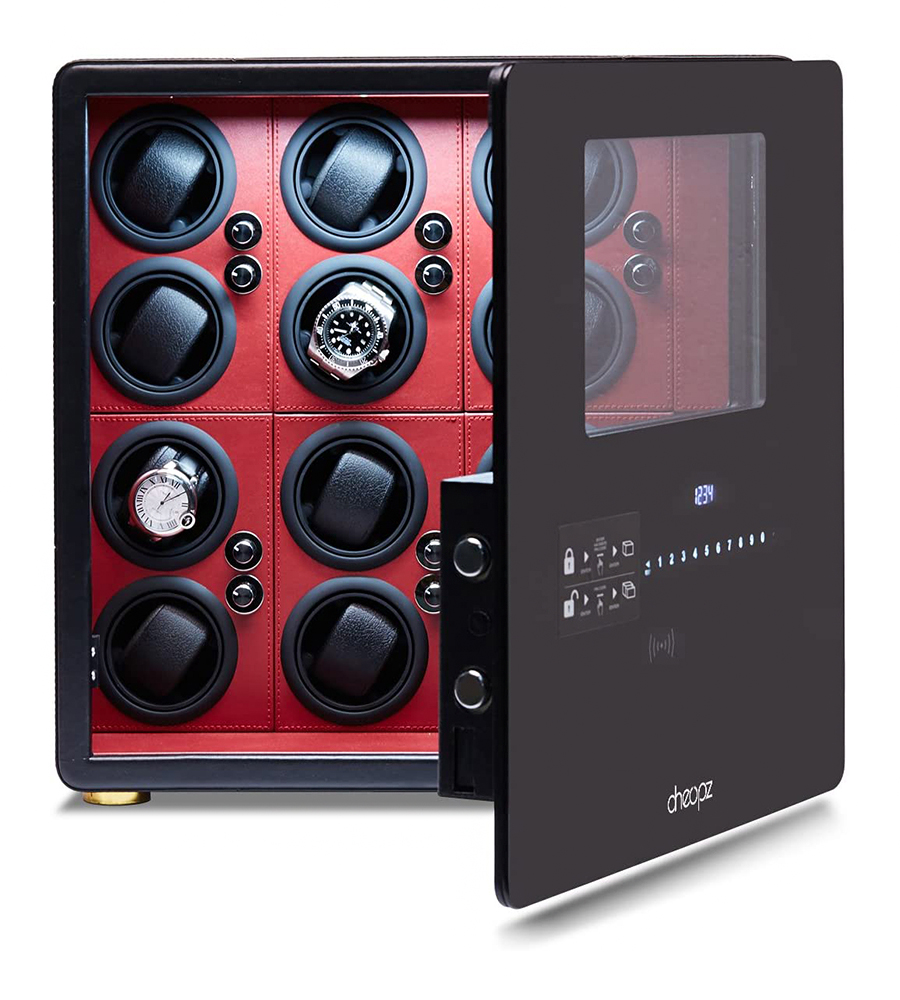 When you have a dozen automatic watches, it is possible that you might lose sleep if they are not kept safe or well wounded. But the Cheopz Safe Watch Winder Box solves both these issues. It has a dual card key and digital security system, and a silent gear-driven Japanese winding motor.
For the safety of the 12 watches you can keep in it, it has a pry-resistant hinge bar, 18mm explosion-proof glass on the viewing window, a stainless steel body, and a smart detector alarm system too. Plus, you can choose from four rotation modes for each watch that sits on flex-foam cushions.
If you think that is a great deal, wait till you hear about the LED lights and motion sensor lights inside. And it also has a black microfibre leather exterior and a red microfiber leather interior. It is indeed a must-have product for true watch lovers.

24. LUKDOF Watch Winder for 12 Automatic Watches [ buy here]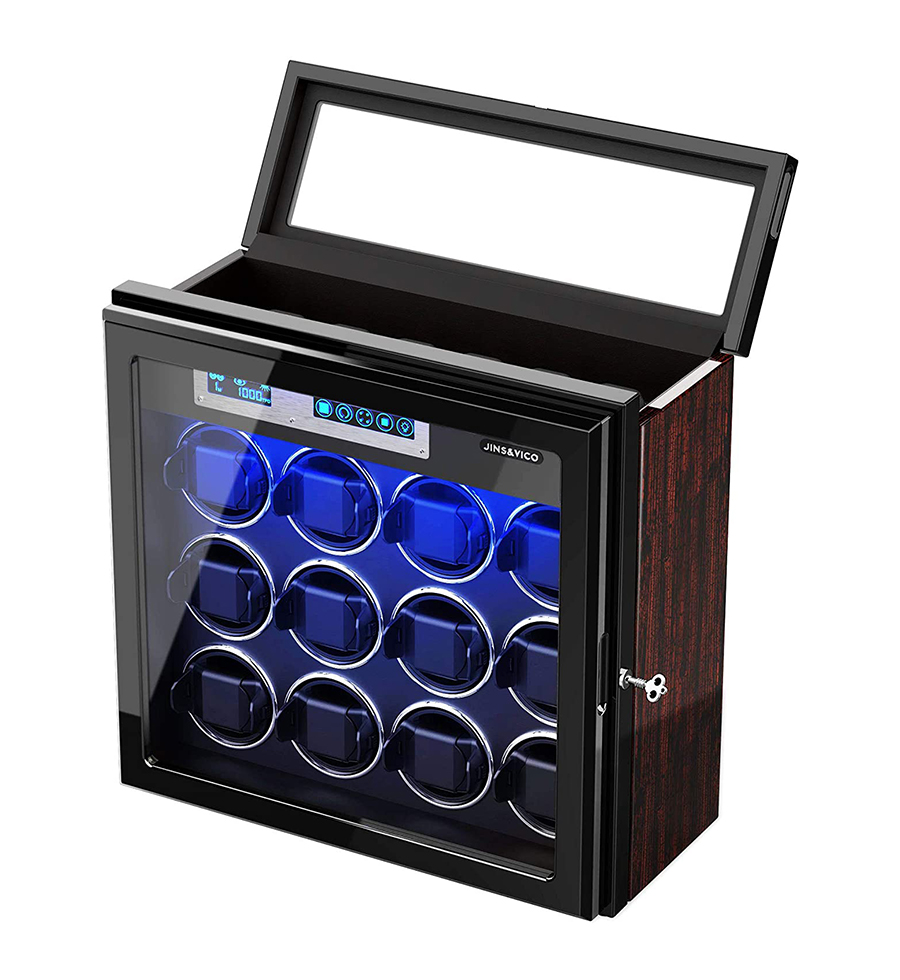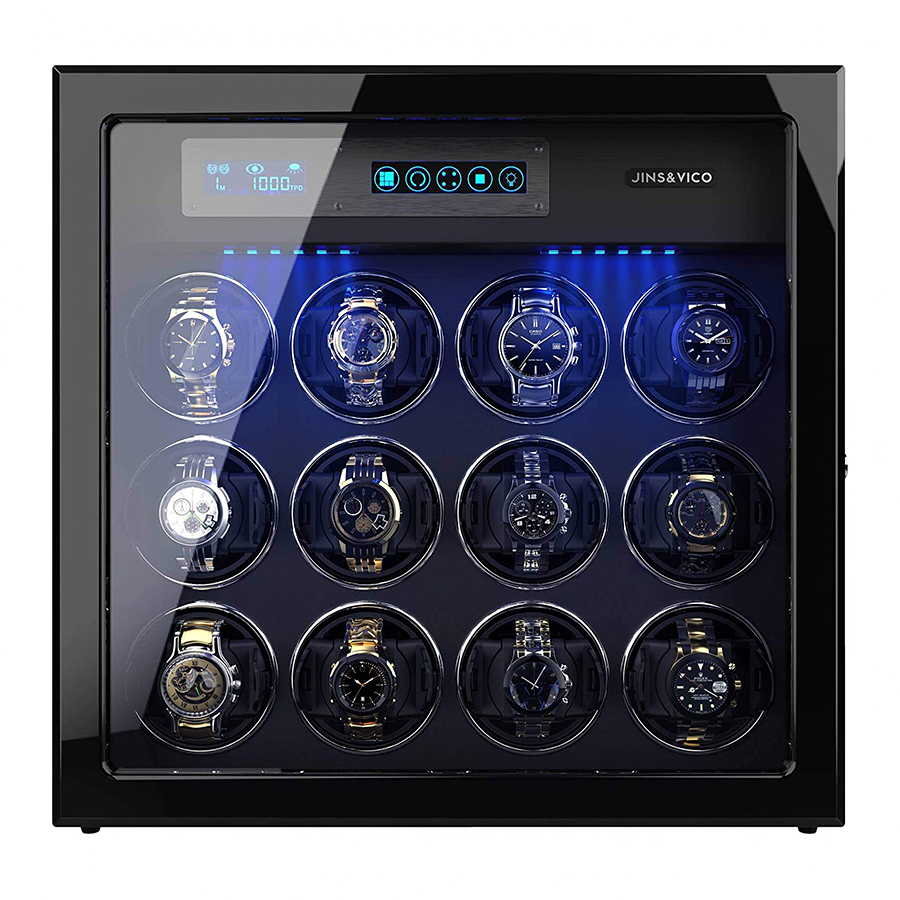 Watch connoisseurs will be truly pleased with the LUKDOF Watch Winder. And there is not one but many reasons for that. For starters, it has winders for 12 automatic watches. And storage space for six others.
And you don't even have to spend a lot of time doing the setting for each watch. You can set six parameters (that means two watches will have the same settings), and the LCD touch panel makes the task a breeze. And you can choose from five TPD and three direction setting options.
On the design front, you get in-build blue illumination that makes your watches look perfect in the cabinet style display. And don't worry about any kind of accidental damage as the watch winder comes with a safety lock mechanism. The ultra silence motor keeps your convenience in mind, and you get extra watch pillows (size S to L) to ensure your watches are comfortable too.

25. Buben & Zorweg Agartos Watch Winder [ buy here]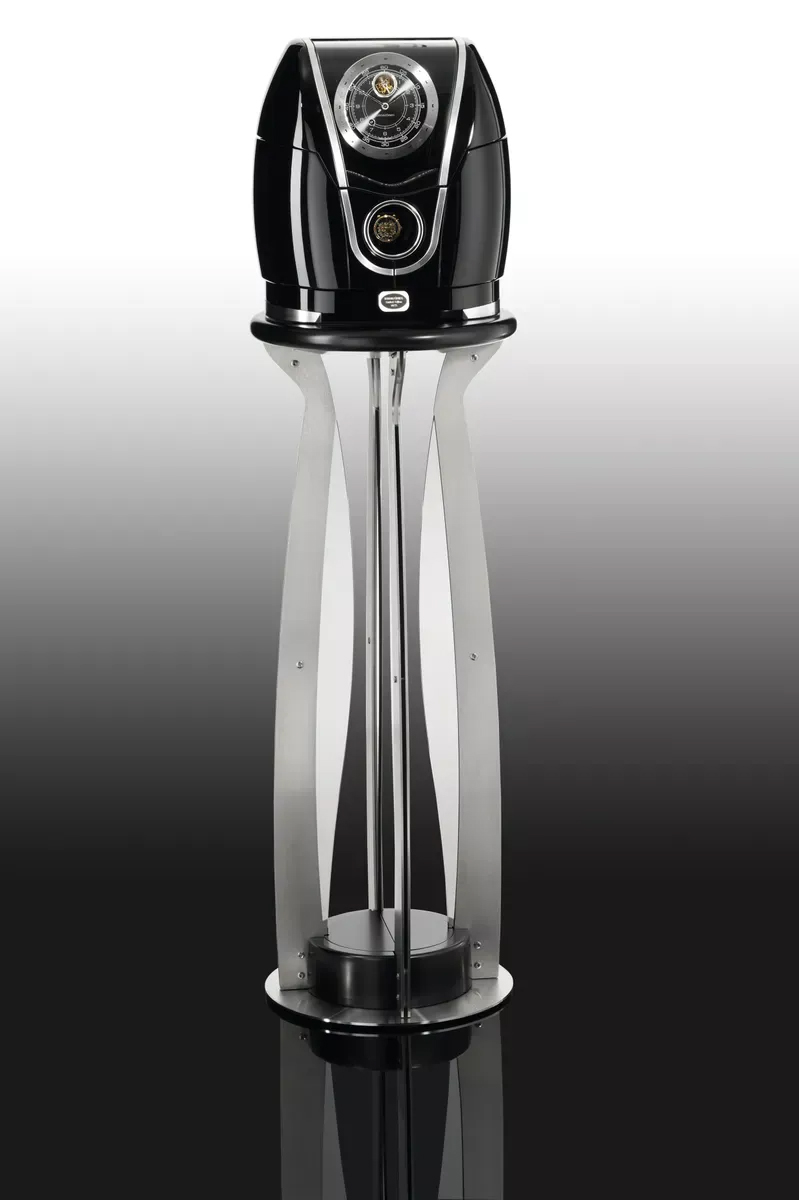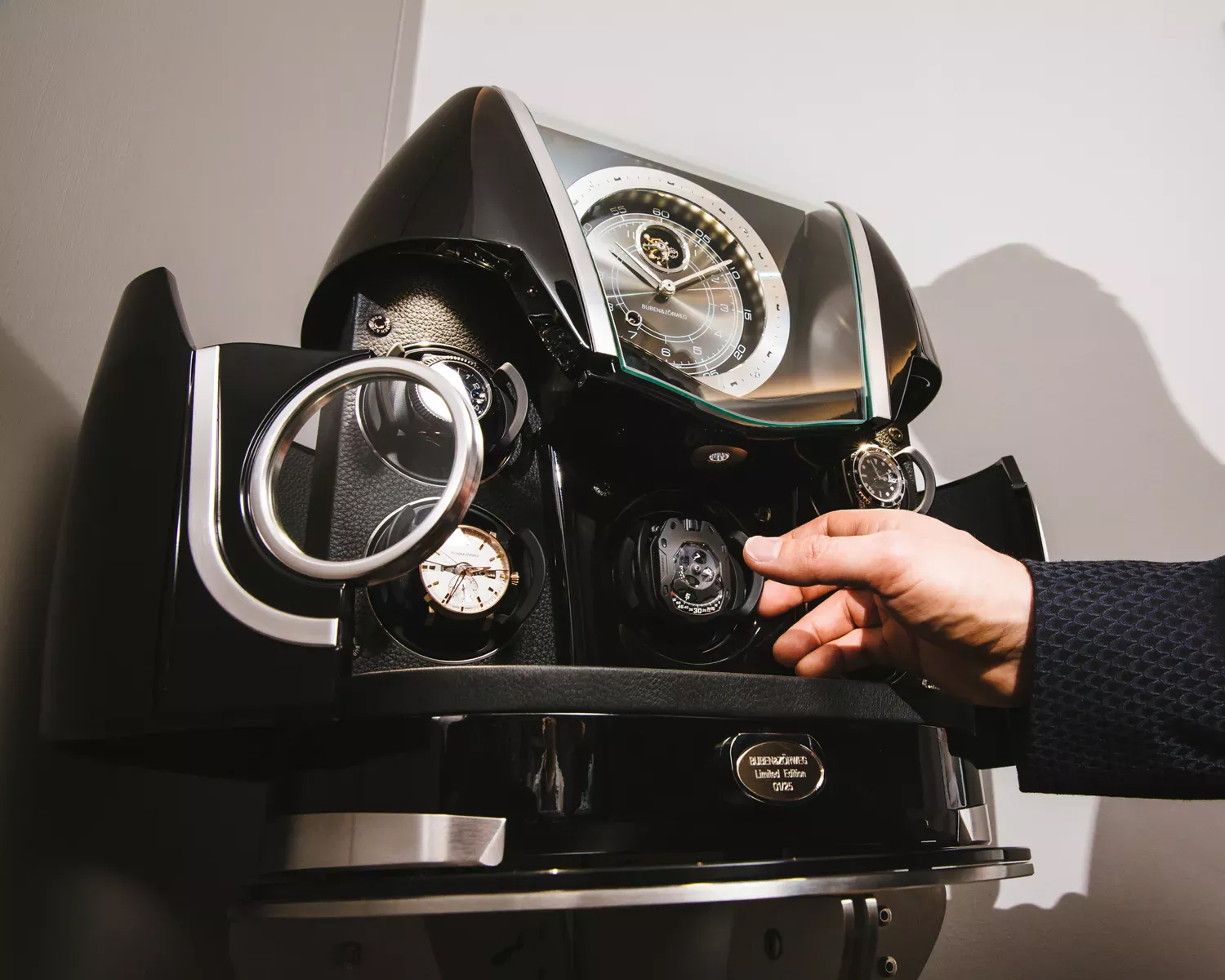 There is no way we can tell you what or how the Buben & Zorweg Agartos Watch Winder is. That's because the makers believe in offering bespoke solutions to each watch lover. You can head over to their website and get the perfect watch winder custom-made for you.
But what we can tell you is that the aluminum housing in black high gloss will inevitably become the center of attraction of the room where it is placed. The fine Italian Nappa leather inside, along with LED technology (with fading function), will mesmerize you each time you open it. And yes, when you use the Electromechanical "Magic Slide" opening and closing system, you'll surely hear gasps of disbelief about its charm from your visitors. The finest German craftsmanship will leave no room for complaints, just pure awe.

26. JINS&VICO Watch Winder for 6 Automatic Watches [ buy here]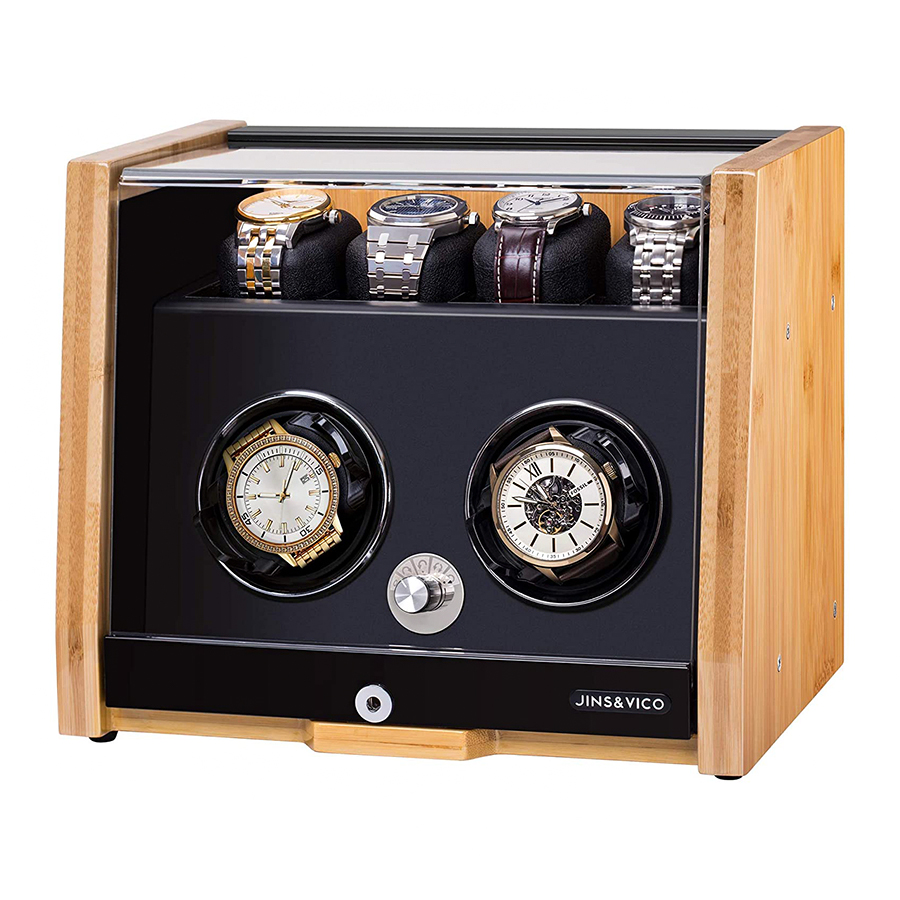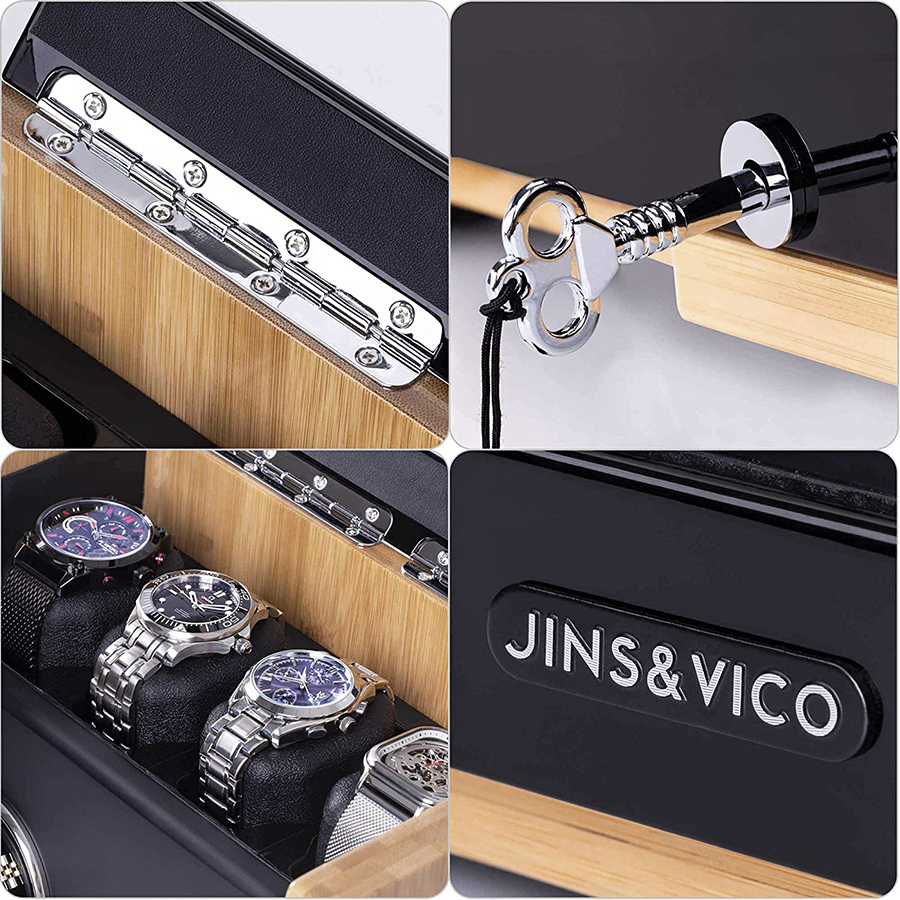 If the environment enthusiast inside you keeps conflicting with the watch lover in you over the material that goes into making a watch winder, rest your quest with the JINS&VICO Watch Winder. For $149.99, you can get this watch winder made from premium natural bamboo shells, with a capacity to wind two automatic watches while flexible cushions to store four more.
Mold and damp-proof, the surface is smooth painted and fairly scratch-resistant. It would make for a fantastic display. The insides have diamagnetic materials that prevent your watches from over magnetization. And four winding modes that make absolutely no noise. You can lock it with a key and rest assured of the safety of your watches.

27. WOLF Designs Roadster Watch Winder [ buy here]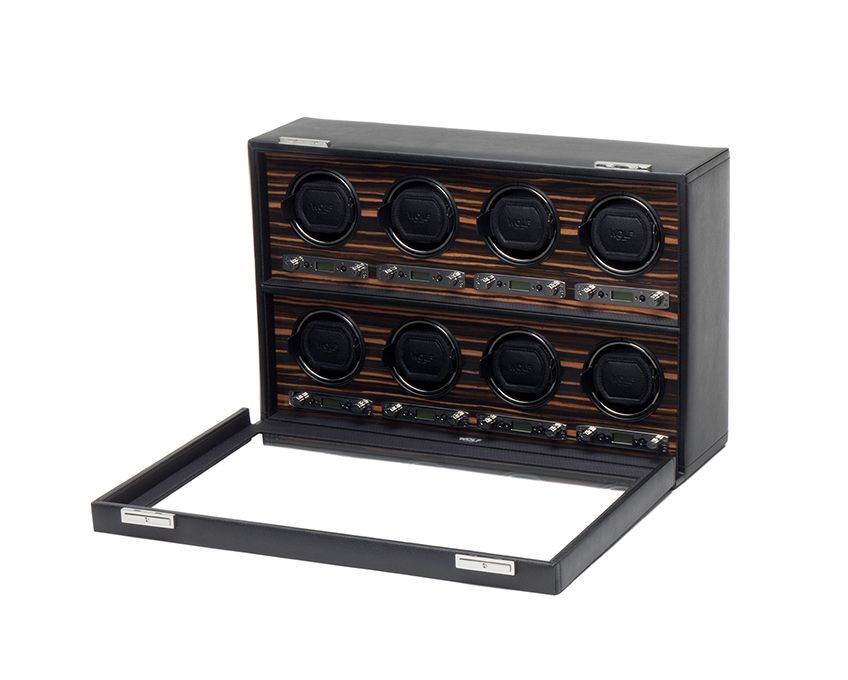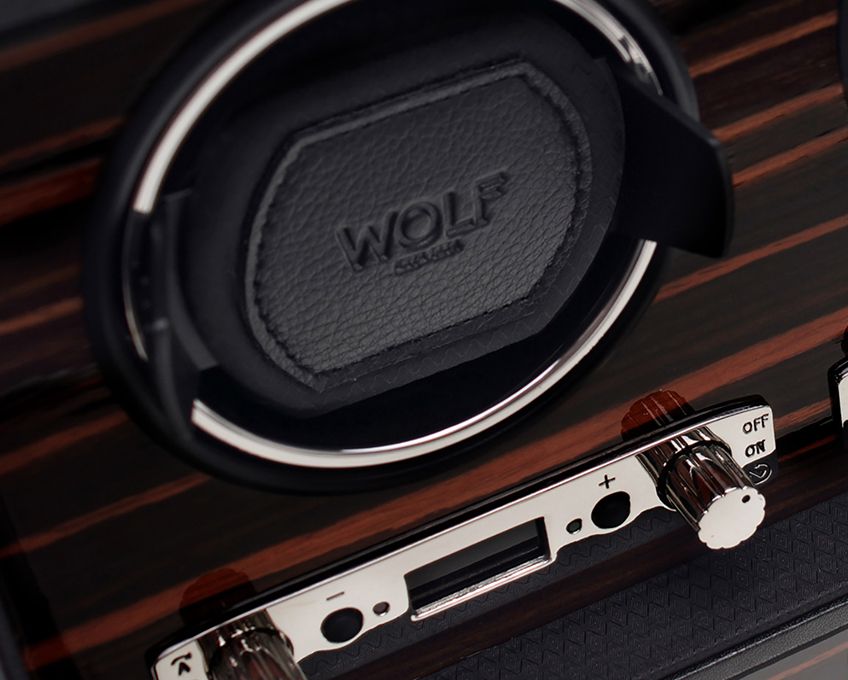 You get WOLF's patented technology that precisely counts the number of turns per day, along with a classy storage capacity and winding units for eight automatic watches, for just £2,999.00. Would you be able to say not to it? Well, we know we wouldn't be able to.
The Roadster comes with plenty of rotation and direction setting choices and you can make sure each of your watches gets the right winding. Another patented innovation, the lock-in cuff, makes sure your watches are locked in, but there is no undue pressure on the strap/bracelet.
Battery-powered, the Roadster Watch Winder has interiors made of glove-soft vegan leather. And it also boasts of an aged wood dashboard, chrome spoked wheels, and ebony Macassar polished wood hardware. Inspired by the best of British automotive leaders, it is a sight to behold and a perfect selection for your beloved watches.

28. CATENA Watch Winder by Infinite [ buy here]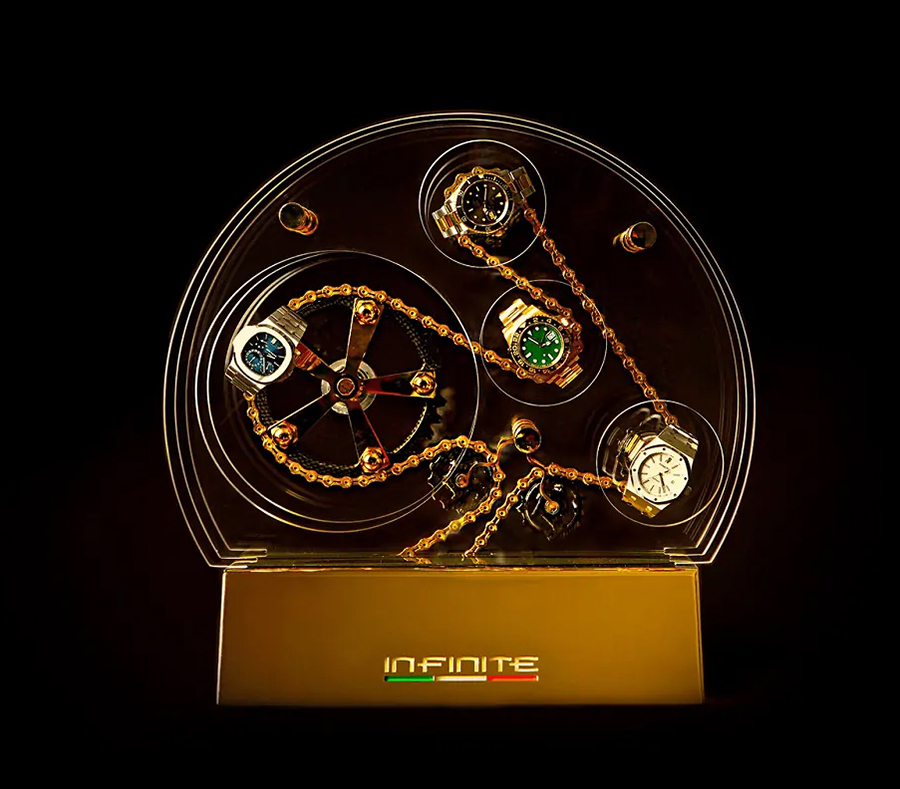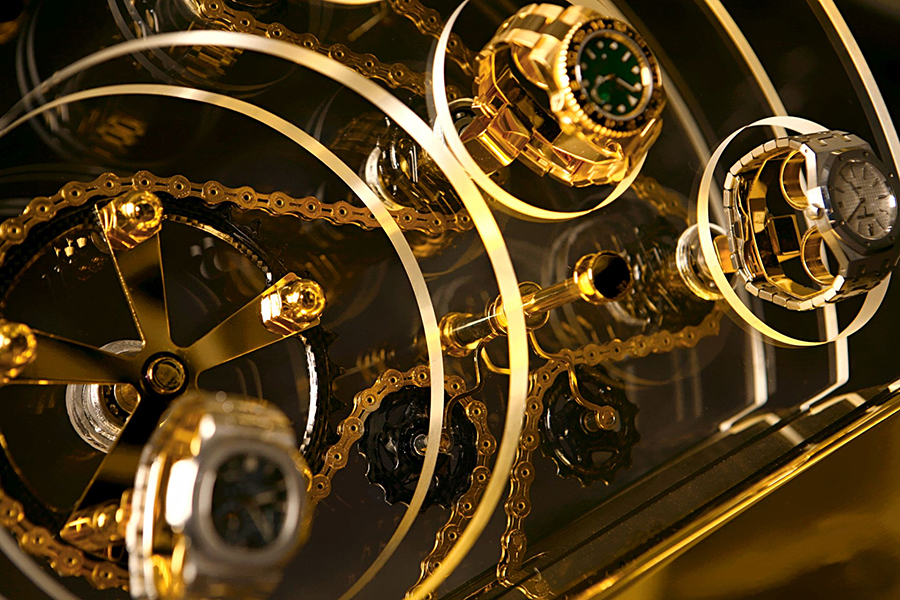 What if we told you that you could add customizations to a stellar 4-watch winder for € 3.505.00? CATENA Watch Winder by Infinite comes with that exact offer. A digital signature, family crest, any other etching? It is all possible with laser incision and comes with backlighting. That's what makes your CATENA model truly exclusive.
The three transparent Plexiglas give you a suspended vision of every moving gear in the piece. The base is made of carbon fiber, and you get to choose between opaque or shiny. 24-carat gold plated and inox steel made components, along with the serial number and certificate of authenticity, make it even more special. Simultaneously, the harmonic steel that is covered by soft PVC makes sure that watches of all sizes fit perfectly.

29. Liberty Barcelona [ buy here]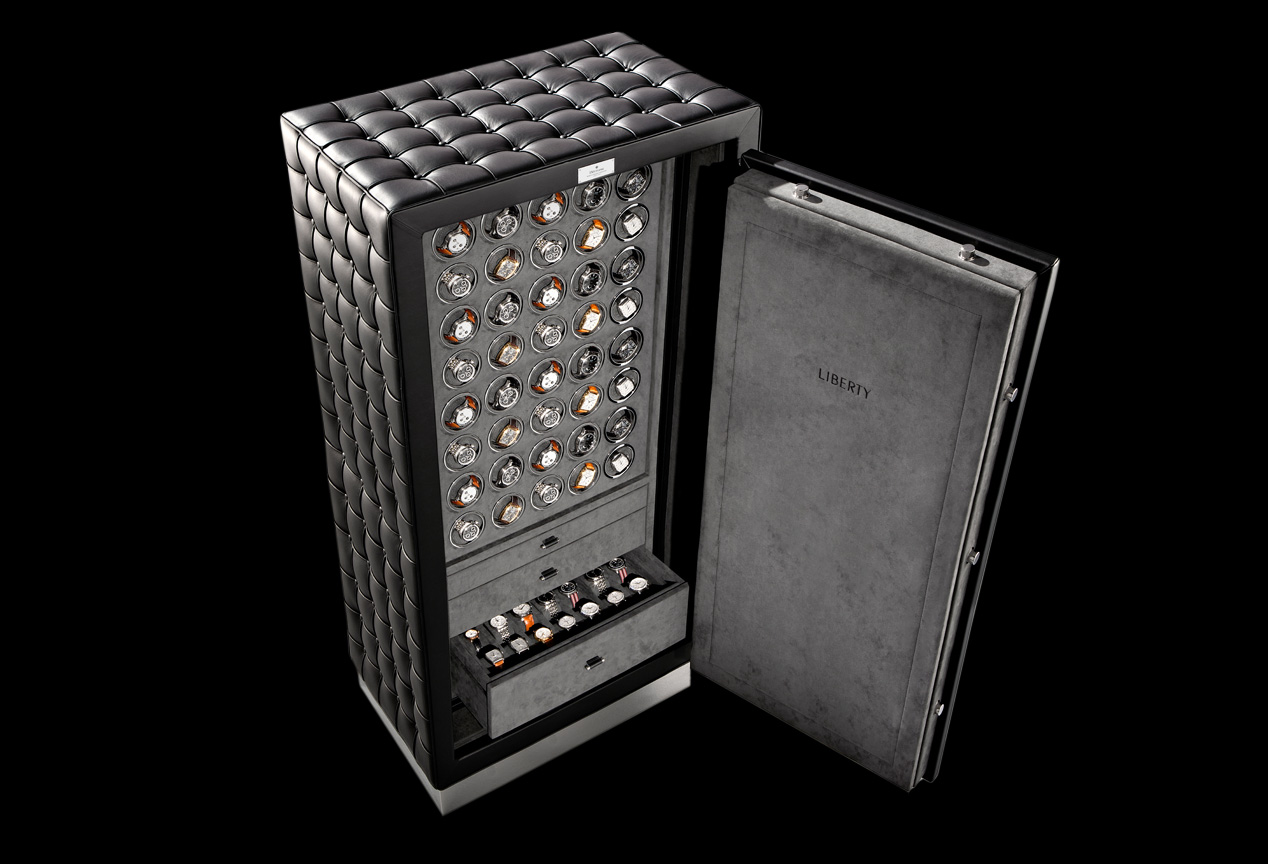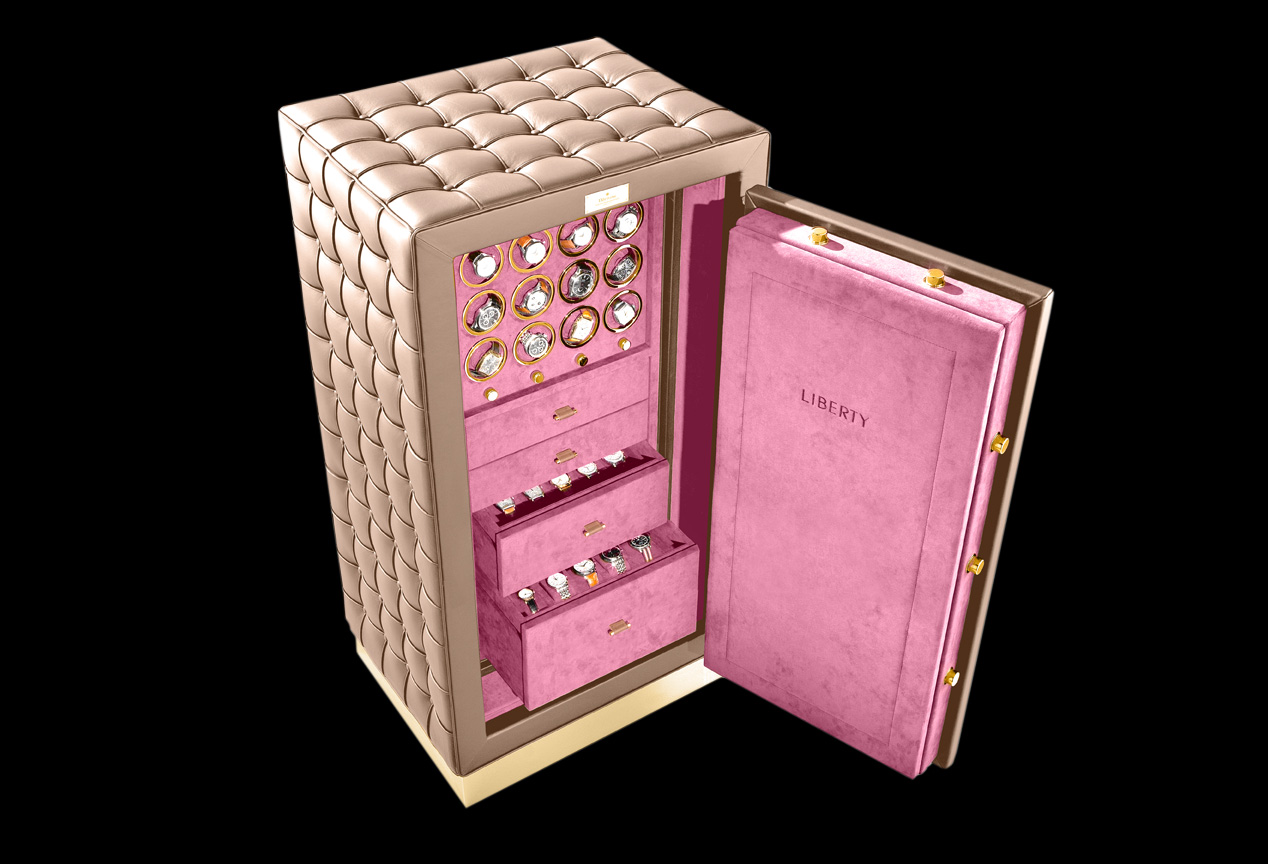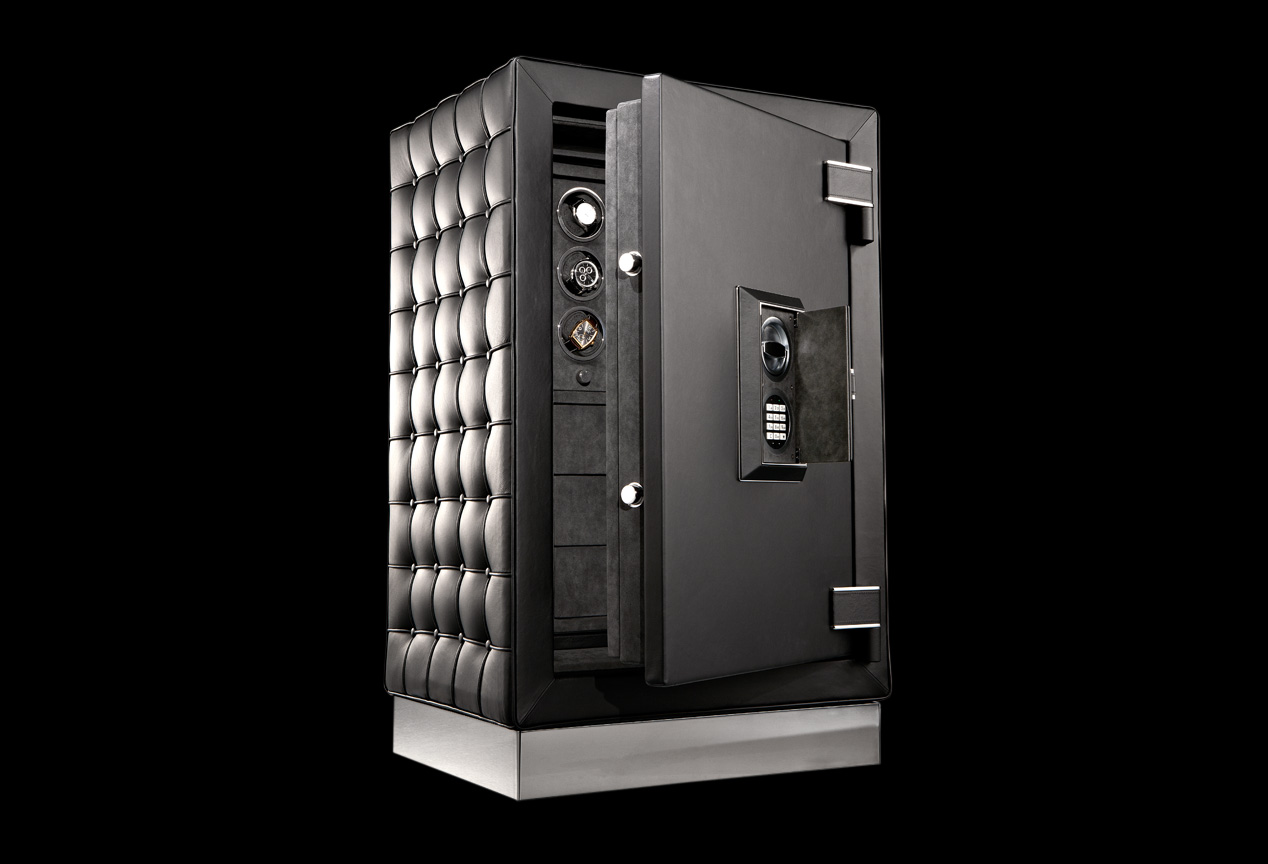 If you have even the faintest idea about architecture, you'd know what the Barcelona chair is. For those who aren't aware, it is a perfect combination of functionality and form.
Drawing inspiration from the Barcelona chair, the Liberty Barcelona is a masterpiece made with high-gloss polished stainless steel and the finest calfskin leather. It has 12 watch winders in place with three drawers and comes with ten watch cushions for storage. You can make requests for color customizations and interior fittings while being sure of safety with its state-of-the-art electronic lock. All-in-all, you can be sure that your watches will get the perfect winding, and you will have a show-off worthy display for your collection.

30. Stokinger Brabus Chimera Limited Edition [ buy here]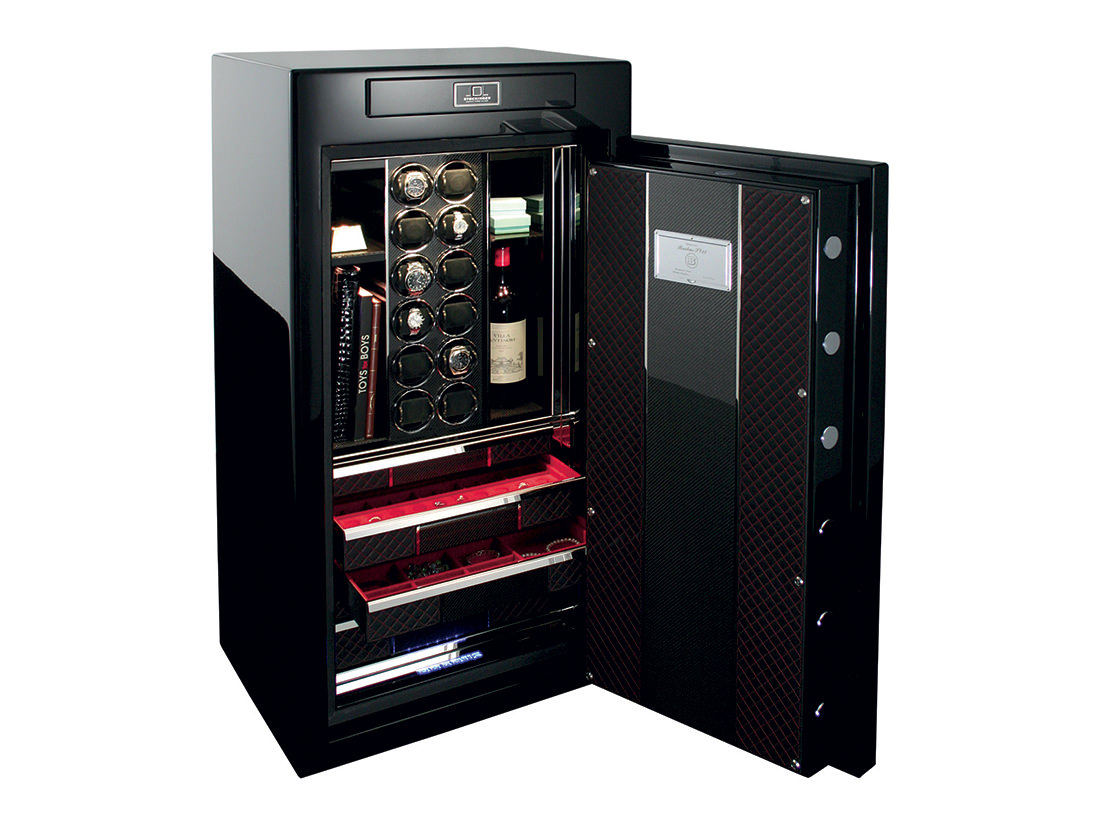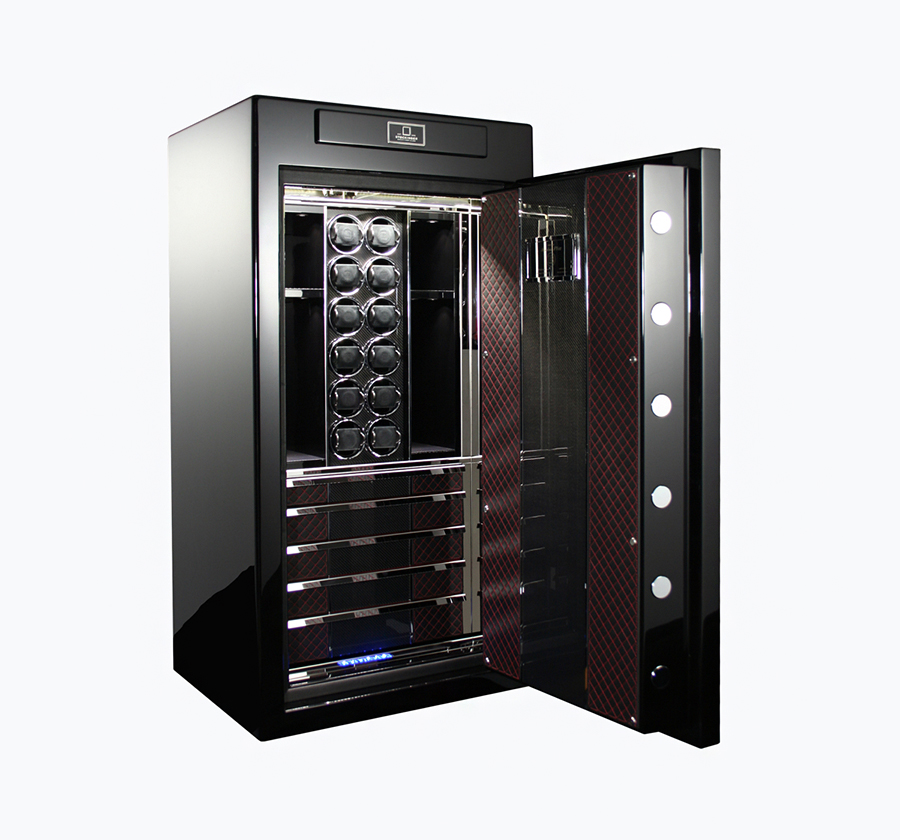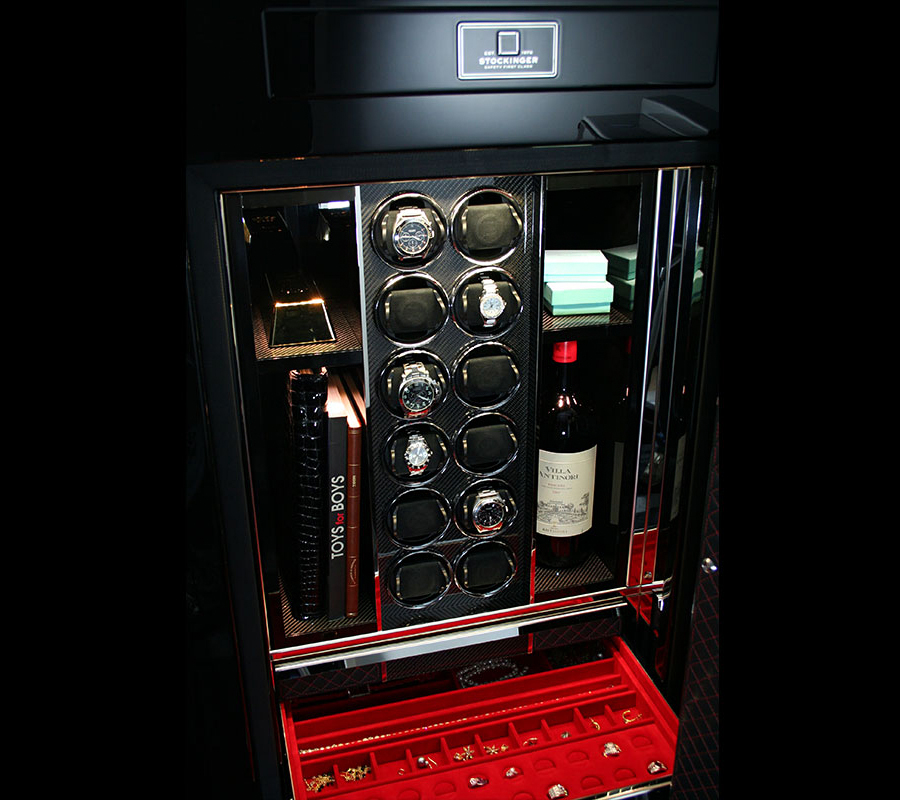 The Stokinger Brabus Chimera Limited Edition is not a dedicated watch winder. It is a private safe. A full-fledged safety storage unit with 40 precision watch winders and several drawers for storing jewelry, documents, cash, and anything else of worth and value. Coming in at €58.950, the interiors are made of Stokinger Silber (upgrade options available) and LED lighting with optical sensors.
You can customize the door handles and get personalized engravings, too (for a surcharge). The watch winders are individually programmable, and there is an electronic locking system in place, which makes sure your watches are well-kept and safe.

With that, we have come to the end of our top picks. And we hope you would have found the most suitable watch winder for your watch (or watches). Just head straight to the online stores and bring home your favorite today.