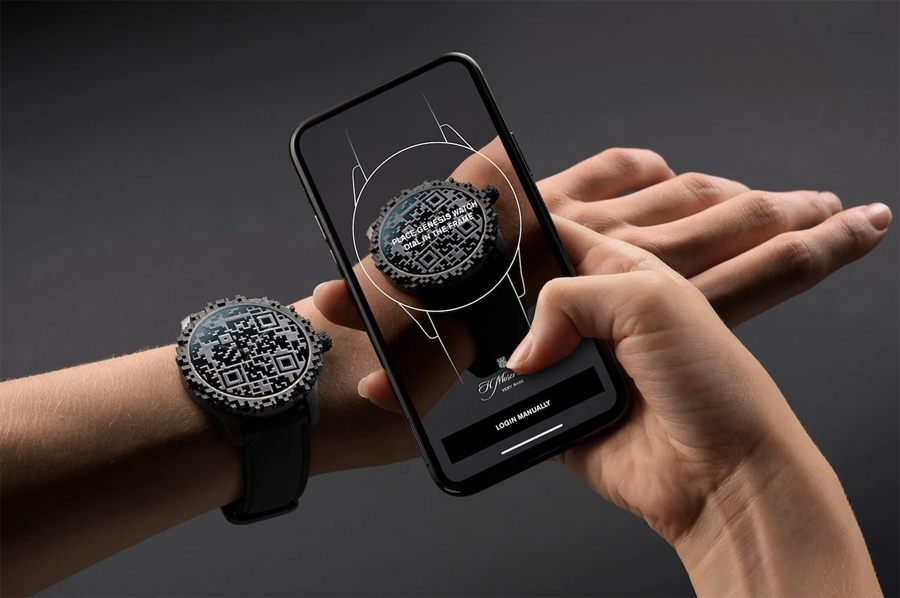 H. Moser & Cie is no stranger to cutting-edge digital spaces and designing watches that befit the avatars in the metaverse. And the new H. Moser & Cie. Endeavour Centre Seconds Genesis confirms this. A playful and visually striking take on its core design that incorporates a QR code link to the authentication page for that particular watch. In true Moser fashion, the limited edition H. Moser & Cie. Endeavour Centre Seconds Genesis blends the brand's signature luxe minimalist form with a lighthearted, design-forward statement style for the Web 3.0 generation.
The sublime Endeavour Centre Seconds Genesis watch or 01100111 01100101 01101110 01100101 01110011 01101001 01110011 (as it is referred in binary code) bridges the time and space between the virtual and real dimensions. The hybrid watch, if you may, is a physical timepiece designed to access VIP keypass and gain an early advantage to unique artworks and digital assets.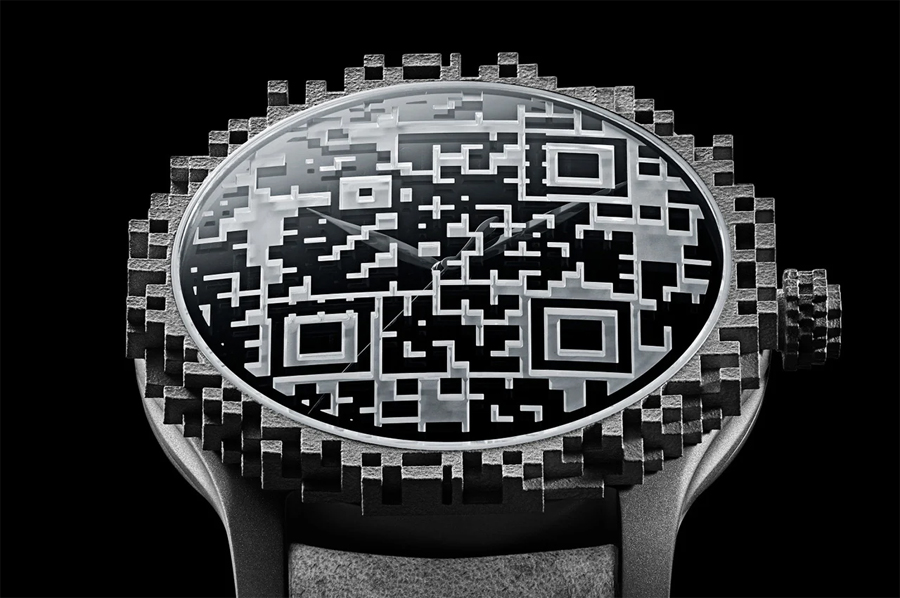 The limited-edition watch dons a round, 40mm microblasted stainless steel casing. The pixelated 3D-printed titanium bezel and matching crown surround the QR code engraved inside the sapphire glass that forms a skeletonized dial of sorts. A quick scan of the code grants entry into the metaverse to discover and interact with the H. Moser & Cie team and collections.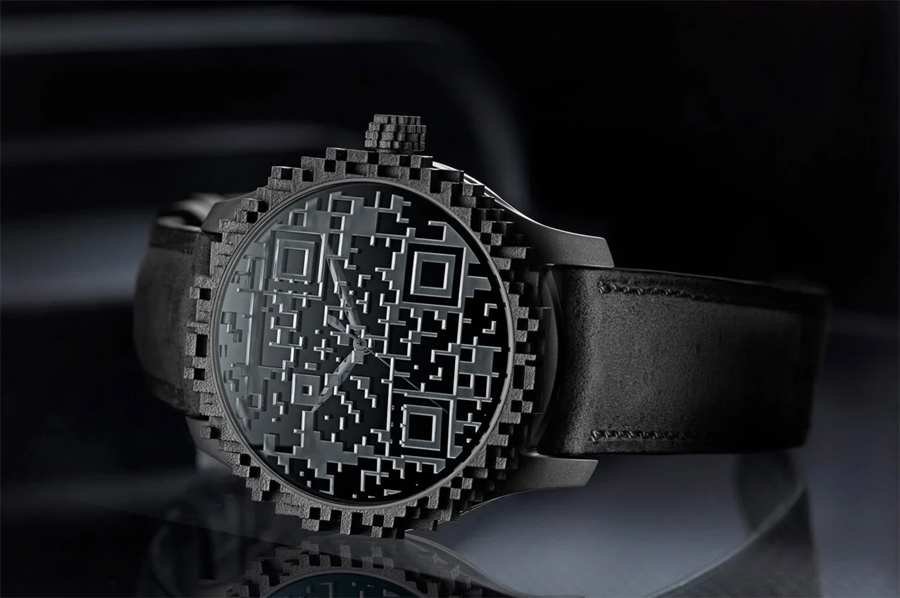 The QR code is also a source of the luxury watch's authentication, in that, the pattern can help identify each distinct timepiece. Endeavour Centre Seconds Genesis watch comes paired with a hand-stitched grey kudu leather strap and it draws power from an HMC 200 automatic caliber movement that presents a 72-hour power reserve. A tangible watch with a soul tied to the immersive virtual world, the Endeavour Centre Seconds Genesis with its see-through caseback is limited to only 50 examples retailing for 27,000 CHF (about $29,000) each. These watches are not listed as one of the most expensive watches, but they are definitely one of the most unique.