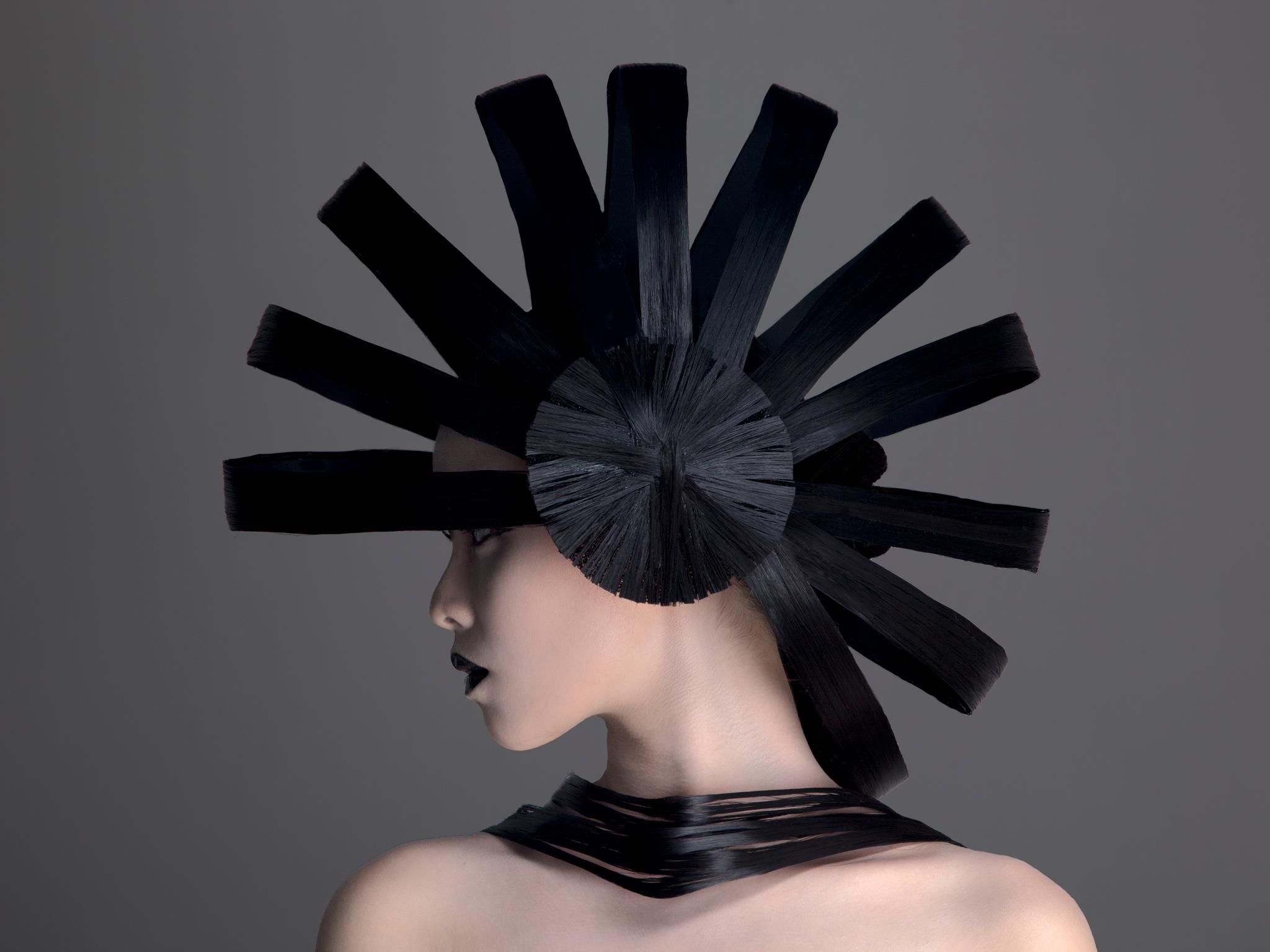 Fashion is a diverse industry that is full of new and amazing trends every new day or new season. From lavish clothing styles to chic hairstyles, everything is top-notch in this field for all genders, especially for the women who like to glamorize their existence. No matter if you are looking for the best haircuts for women this time of the year or just curious to find out the most famous haircuts that are on the rise these days, all you need to do is to find the right source of your inspiration and voila, you are good to go.
From curly shags to textured bobs and curtain bangs, there are plenty of the latest and coolest hairstyles that you can try this time. All these hairstyles will help a lot to enhance your glamor quotient and add an element of fun to your fashion.
Avant-Garde Hairstyles
Avant-Garde hairstyles are said to be some of the craziest and unique hair inspirations as they let you channel your inner creative artist and give you a chance to have fun with your style element by showcasing your skills. The best part is that when it comes to creating these hairstyles, there are no proper rules, and you can try several different ways to achieve the same look. However, there are some fundamental considerations that you would need to design your own personal method for hairstyling.
One option to consider is incorporating human hair extensions into your avant-garde creations. These extensions can add volume, length, and even color, providing a broader canvas for your artistic expression. Since the beauty of avant-garde hairstyles is that the artist is at full liberty to invent their own techniques. All they need to do is to find inspiration to reflect their mood and display their work on the model in a great manner. The tip is to not copy it and try to be as creative as possible. So, once you have your idea, you can solely use your model's own hair to create something that is true to life-size to make it look amazing and chic at the same time.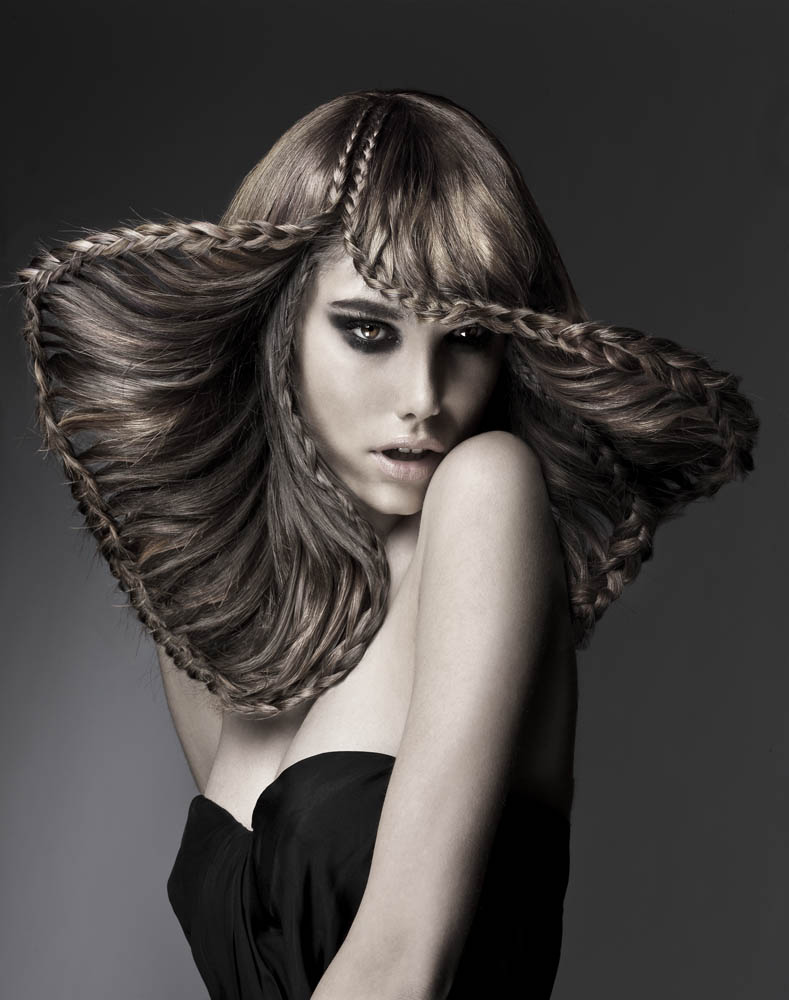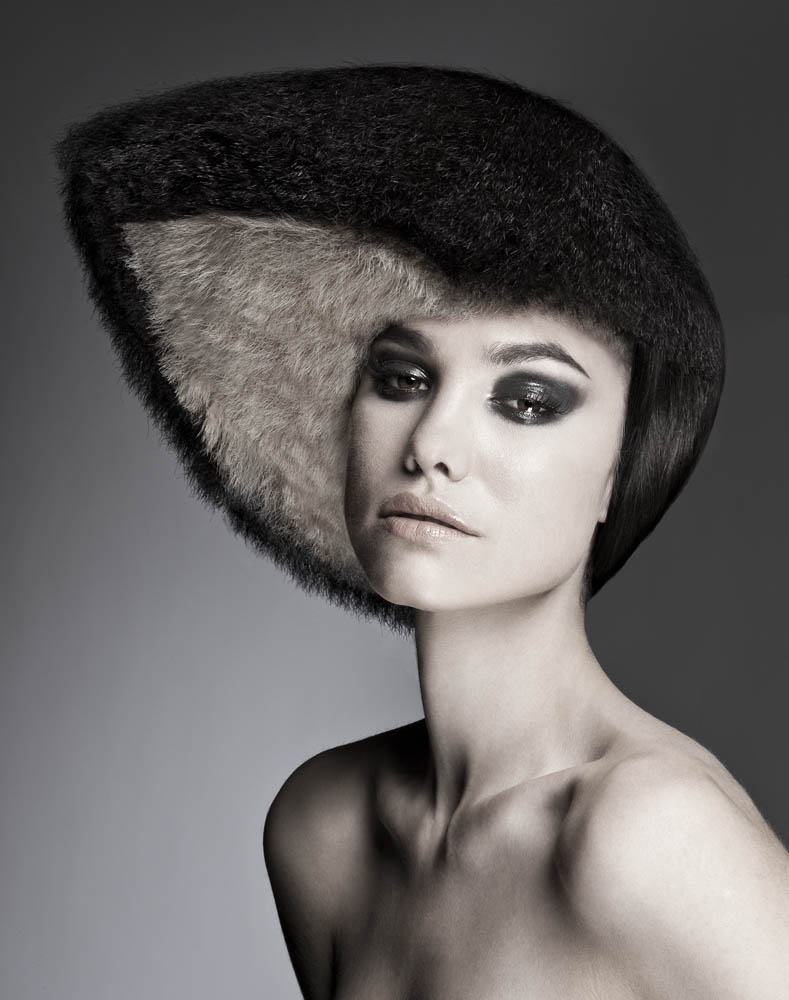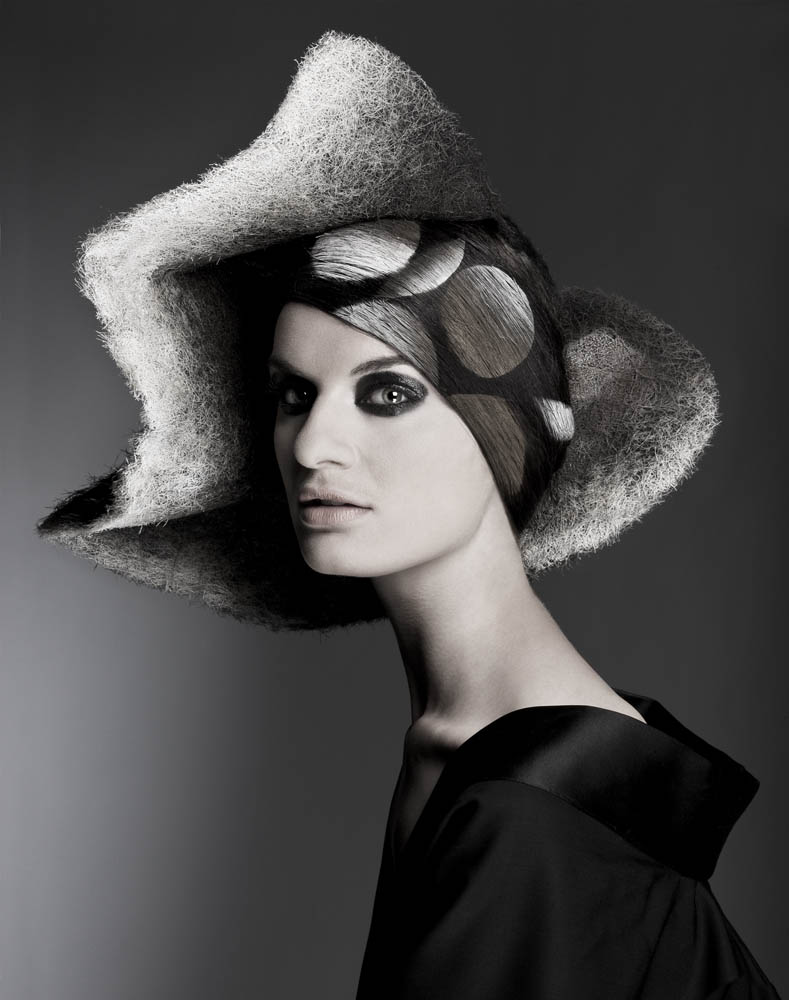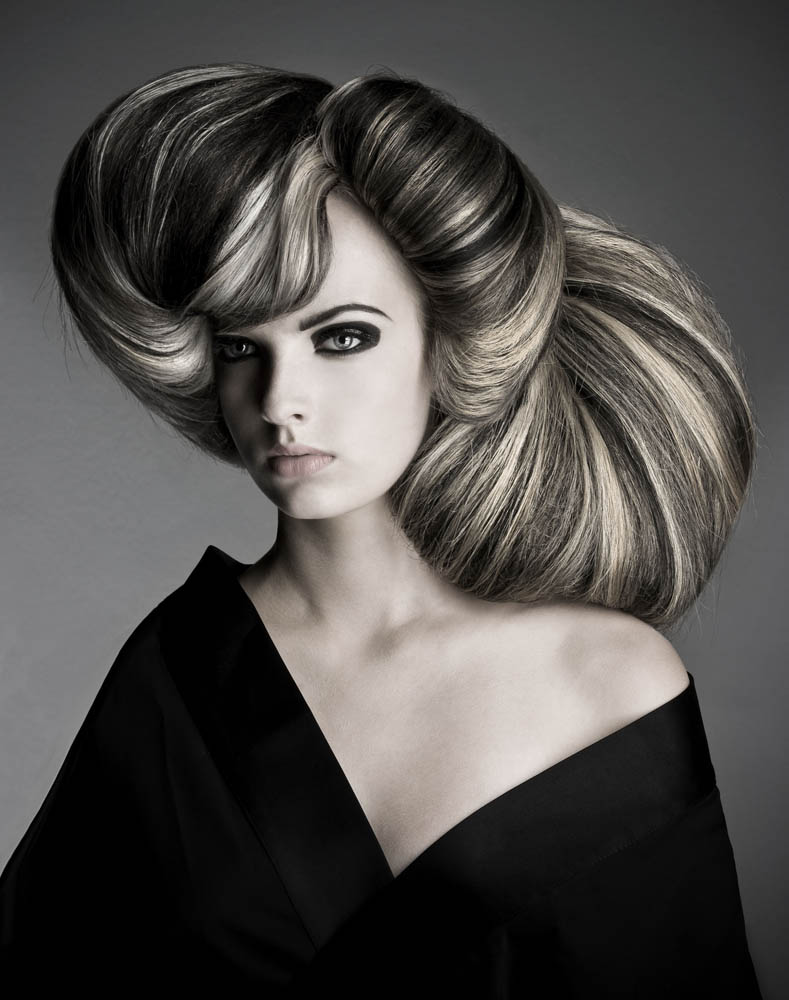 Photos credit: www.djambrose.com
Here are some of the considerations you might need to make before you get started to build a hair structure onto your model.
Hair
When it comes to creating unique avant-garde hairstyles, human hair is the easiest to simply work with because it properly responds to products and heat. However, one thing that you need to remember is that the hair needs to be long for the look you are going to create.
You might also need extremely long hair sometimes, but if you talk about the expense, natural or human hair extensions might be too costly to afford. This is why you need to be more familiar with working with synthetic hair extensions.
In addition to that, it will also give you a chance to be more creative as the heat would not be an option for you to style crazy hair. This means that you will be able to develop innovative techniques in manipulating synthetic hair.
Weight
Weight is one of the most crucial aspects that you need to consider for beginning the structure and styling of an avant-garde hairstyle. Since the headpiece that you are going to design will be worn by a living, breathing human being and not a dummy, you need to take care of the fact that your hairstyle is not too heavy to carry around.
The reason behind this is that if the hairstyle is too heavy, the styled person's neck and head would hurt a lot and would also make your model grimace while wearing your art piece. In worst-case scenarios, they can even ask you to take it off mid-way through the project.
For this very reason, your hairpiece needs to be lightweight, which is why you need to use items that are not much heavy in weight for giving your design a proper and easy-to-carry structure of your hairstyle.
Animal Hair Ideas
Another one of the many crazy and unique hairstyle ideas that makes a hair expert one of their own kind is animal hairstyles. Such hair arts have often been witnessed in classic fashion weeks, and ramp shows where stylists get a chance to depict their love for animal art.
These hairstyles require long and heavy hair extensions as they need to create a proper facial structure of an animal of their choice. You can create such hairstyles using several different kinds of materials to accurately form a cool look.
Just like avant-garde hairstyles, animal hair pieces also require your time and effort and are needed to be lightweight and easygoing so that they can be conveniently worn by your model without having to get into much hassle.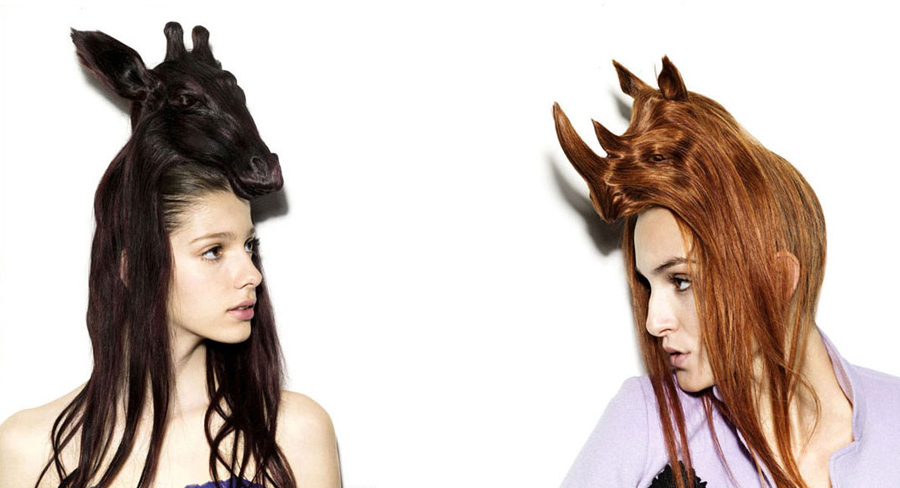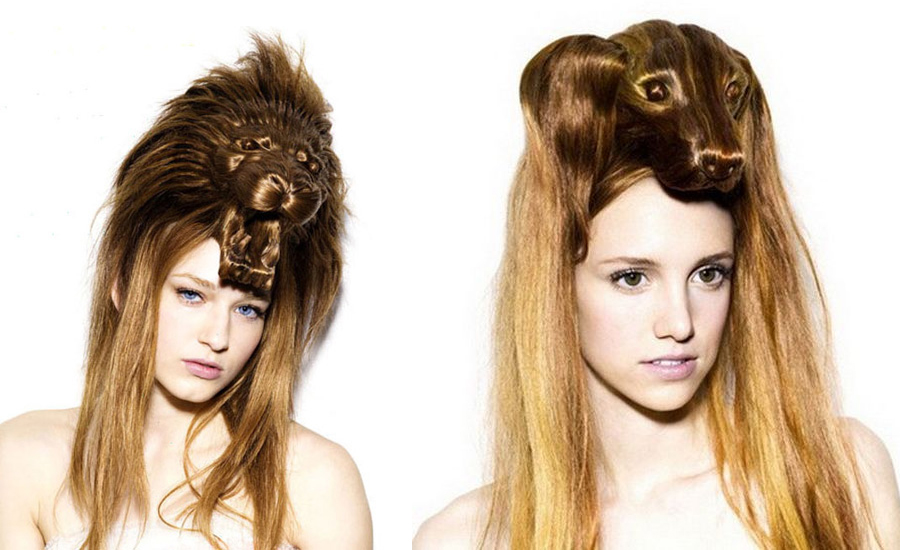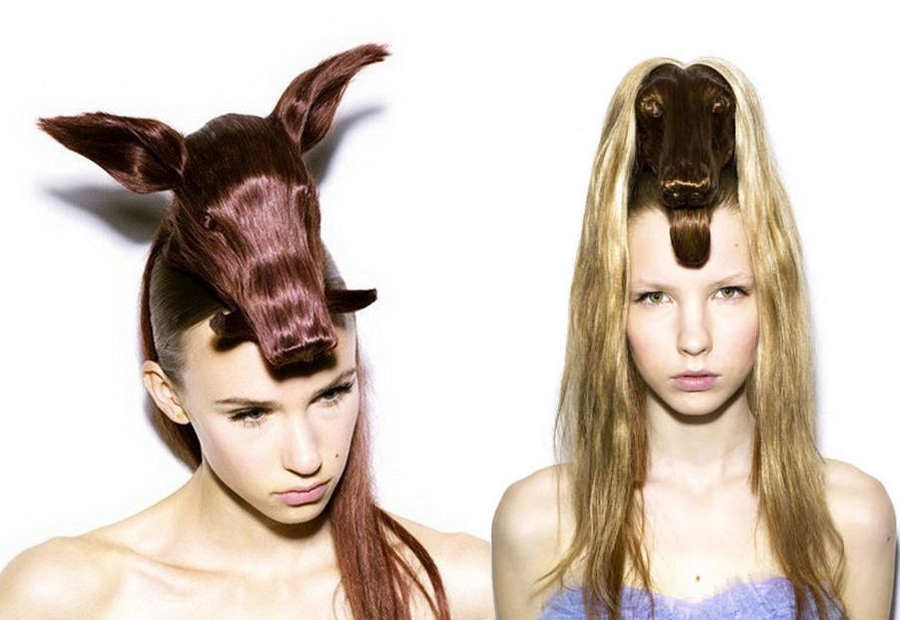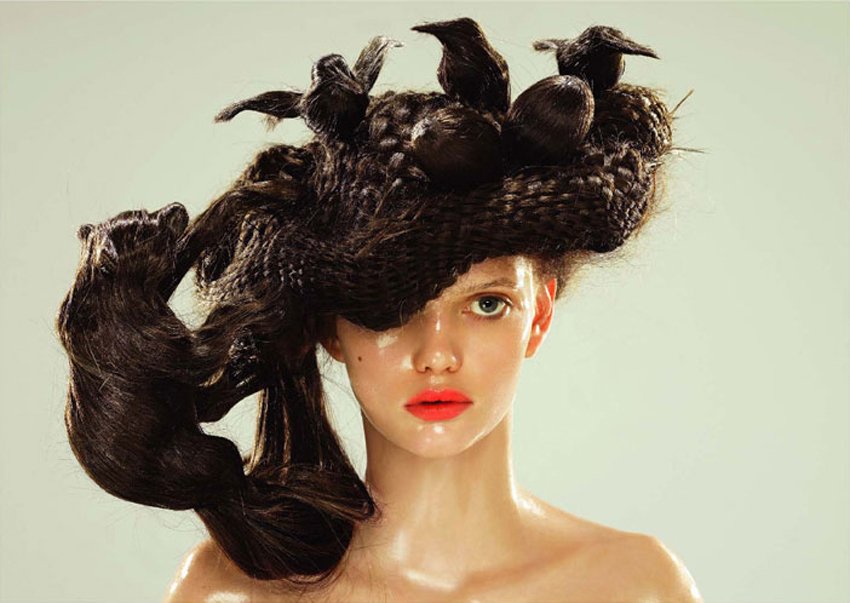 Unique Braid Hairstyles
For people who love to style their hair into something pleasant as well as easy to make, one of the awesome and most admiring ways is to go for a braided hairstyle. This will also give you a lo9t of space for creativity and give you a chance to use a different technique to make every braid unique.
Braids have always been a huge part of the fashion industry since the very beginning, and it has survived till the recent modern era. There are many famous fashion shows that are inspired by the new and craziest braided look.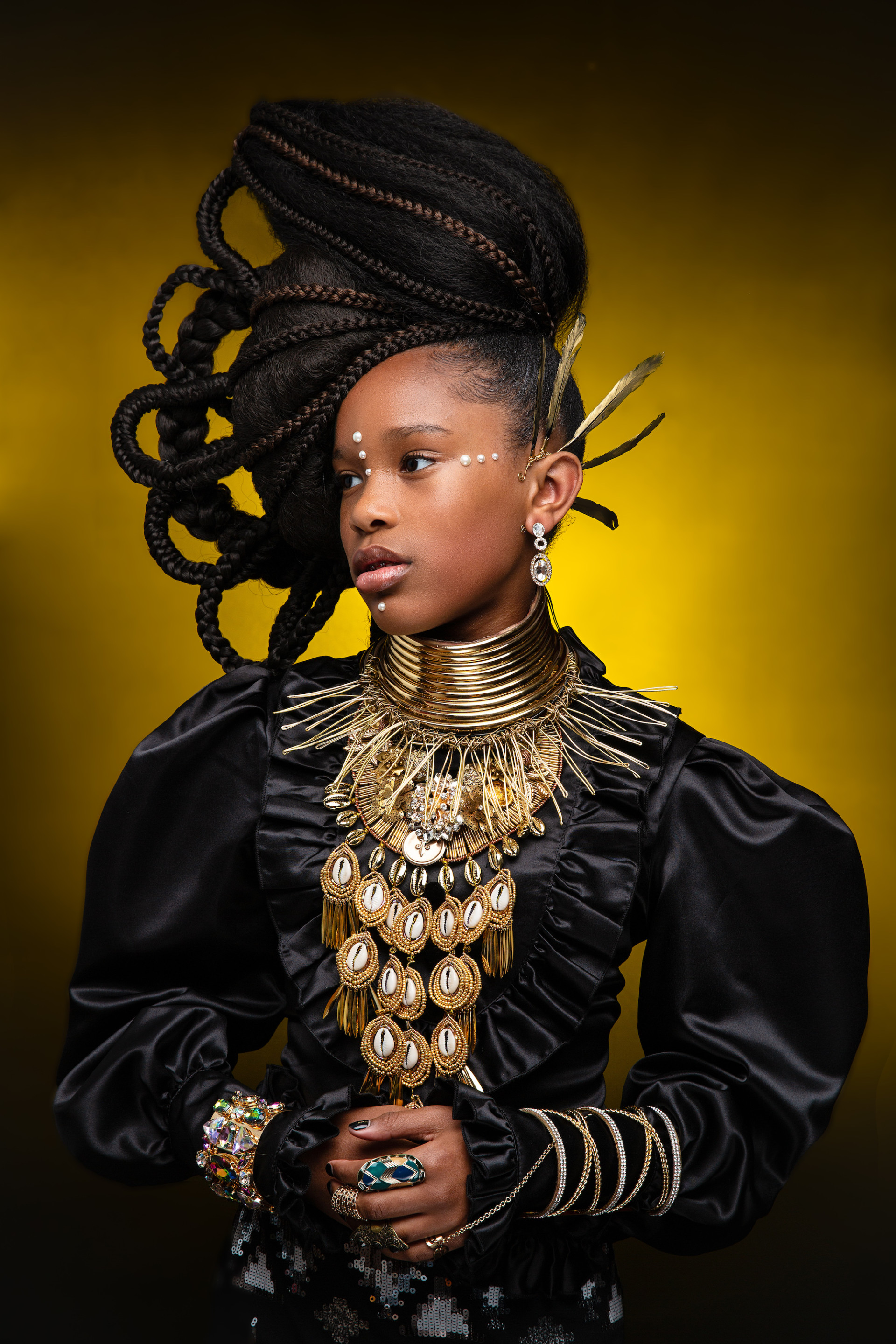 From chic wrap-around braids to tight and edgy cornrow styles, braids can help you look extremely classy and over the top anytime.
Whether you choose to go with low braided buns at your friend's wedding or with whimsical loose braids for a rocking party, all these styles will make you the most attractive person in the room. Here are some of the most gorgeous braided hairstyles that you can try.
Goddess box braids
Side swept braids
Double French braids
Fulani braids with beads
Braided design bun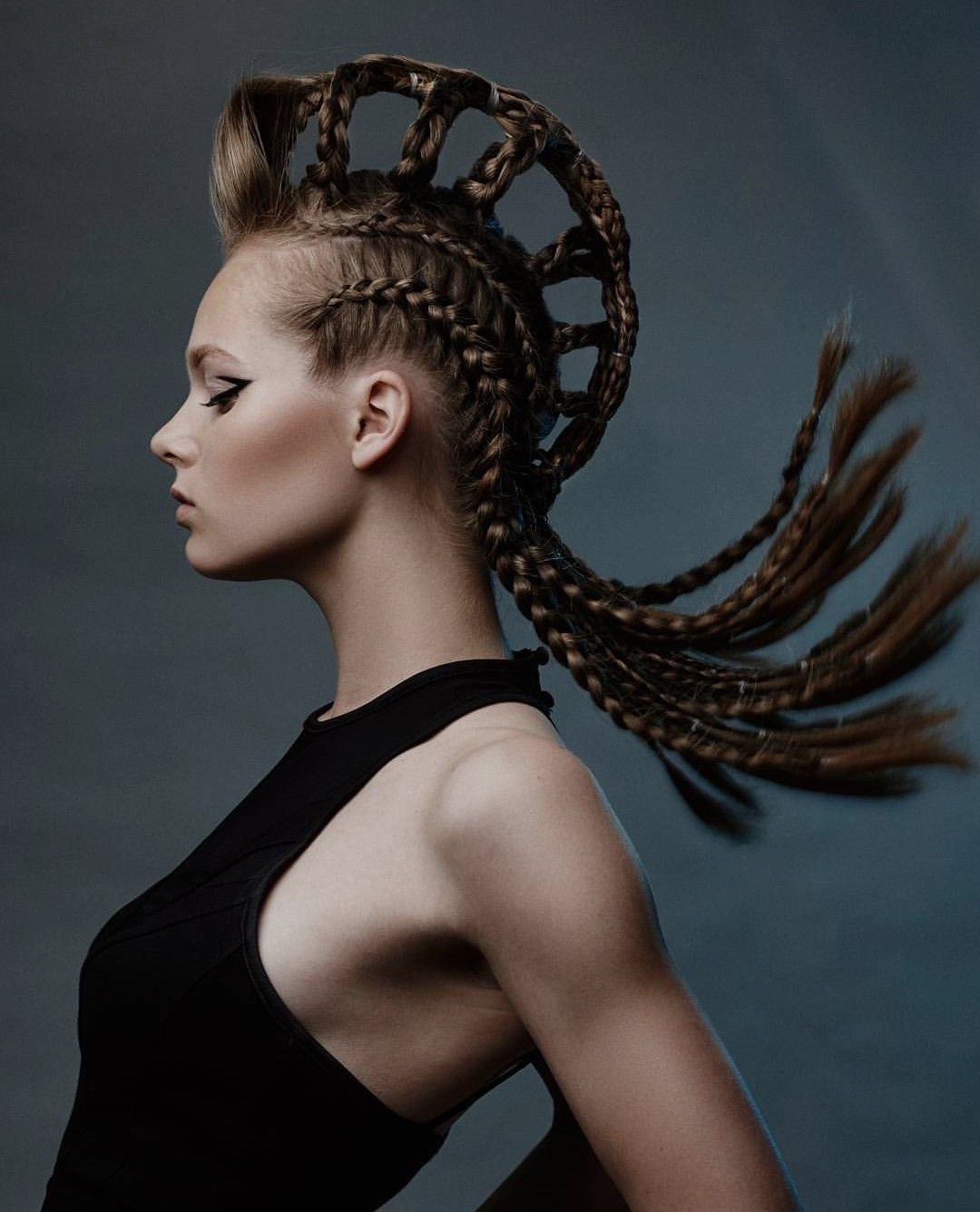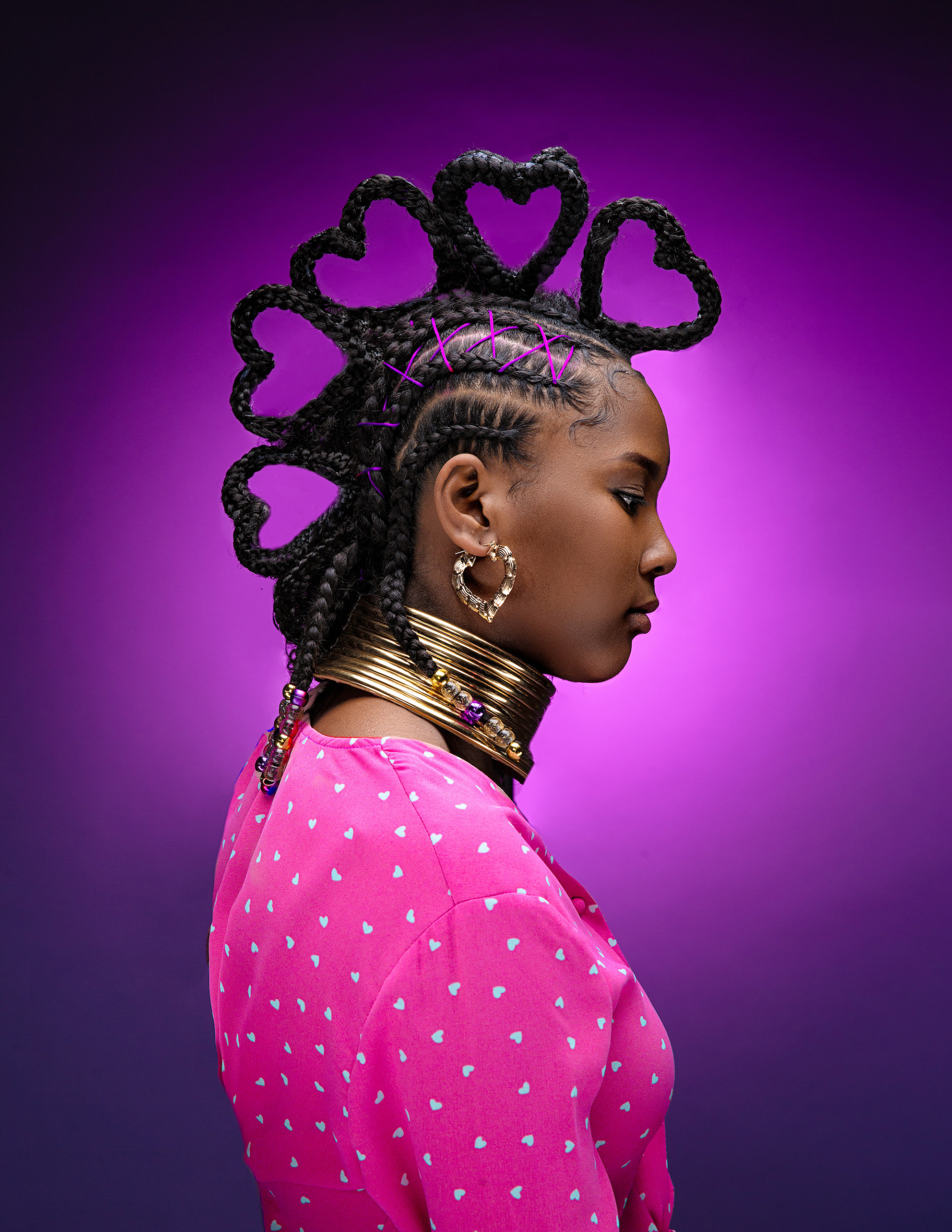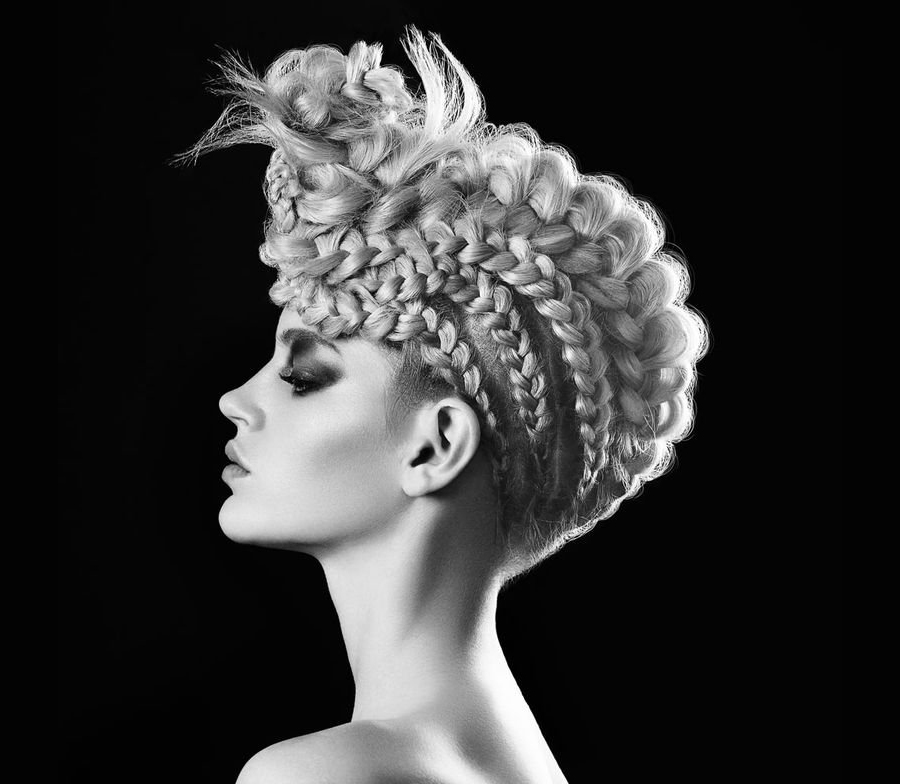 Fantasy Hairstyles
Mostly seen in the movies, fantasy hairstyles are those you witness on red carpets, most notably in cartoons on princesses if you want something new or unique to try to make a memorable entrance for an event, which will help you to shine and look extremely gorgeous.
They are not the common everyday hairdos that you can just rock on a night out. These include some of the most mind-blowing and stunning manes on which hairstyles have to put a lot of work to create a unique and ultimately stylish look.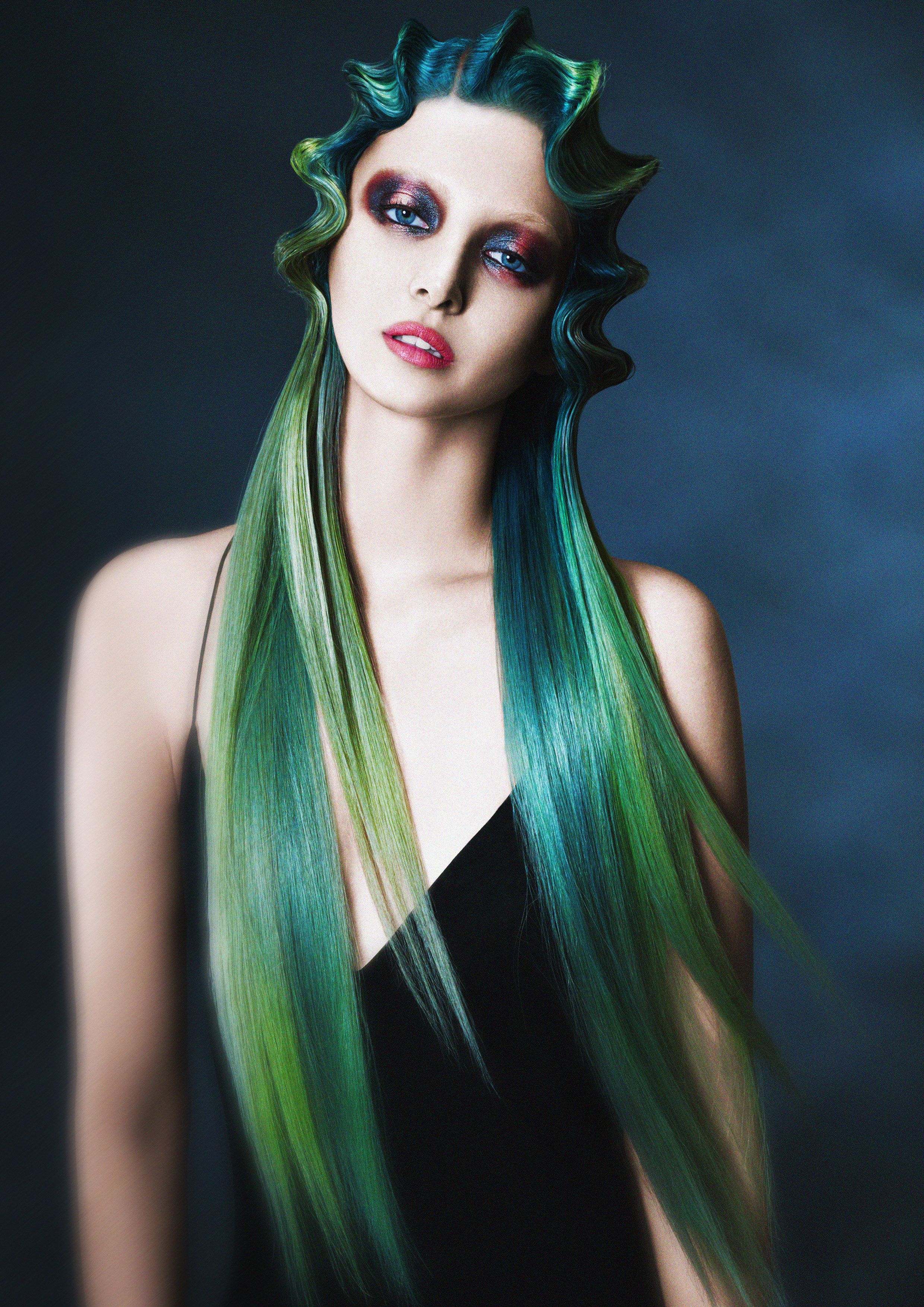 Perfect for a masquerade or a costume party, these hairstyles are ideal to be served on occasions where you can dress up and feel extra. Here are some of the most popular and dressy fantasy hairstyles that are just too magical to try.
Accessorized updo
Mermaid hair color
Romantic buns from novels
Enormous bubble braid
Next level weaves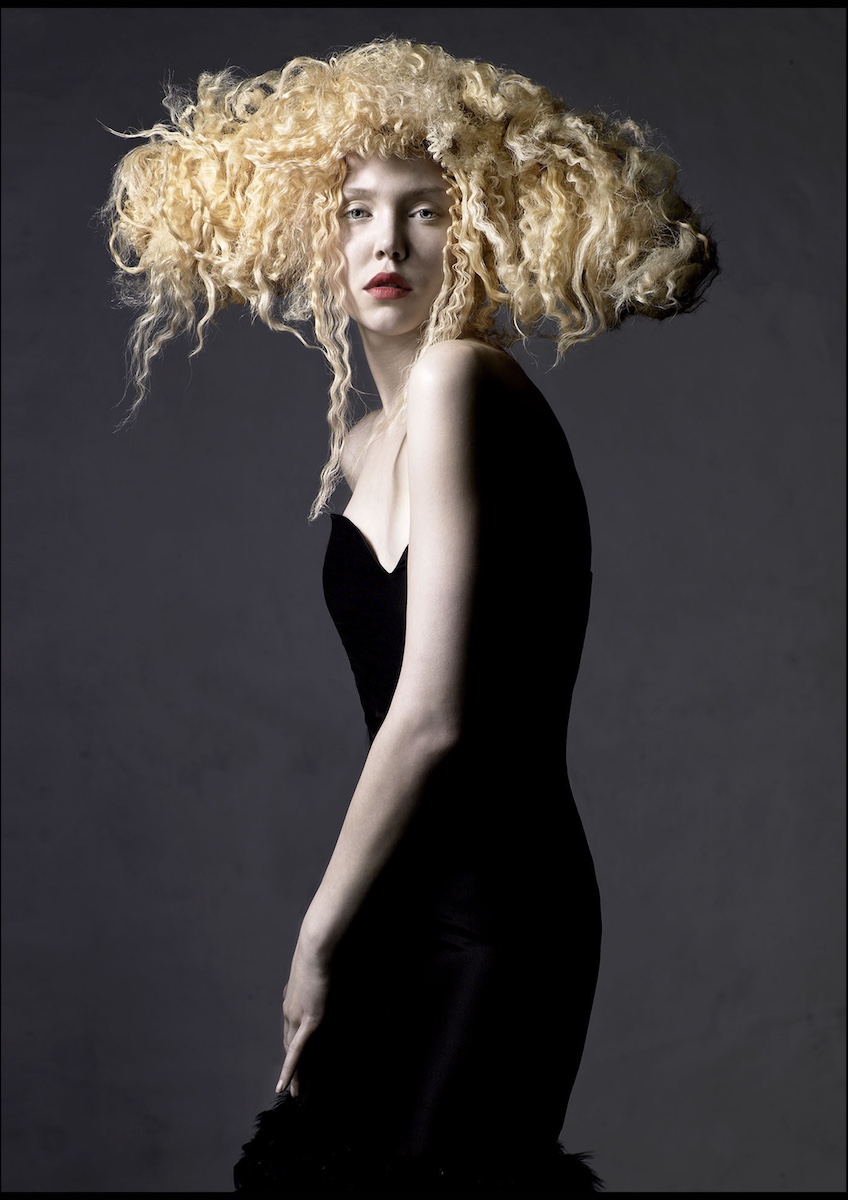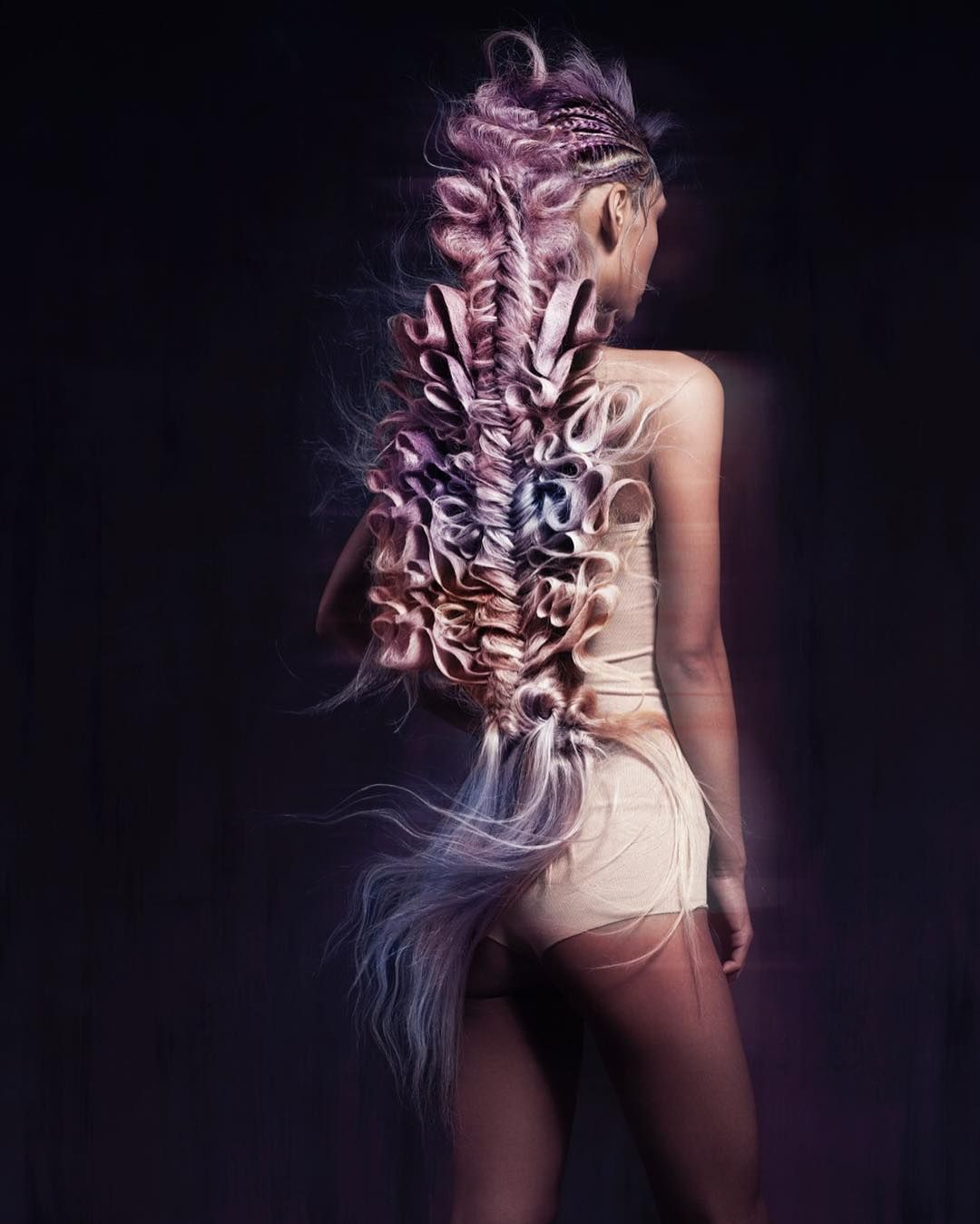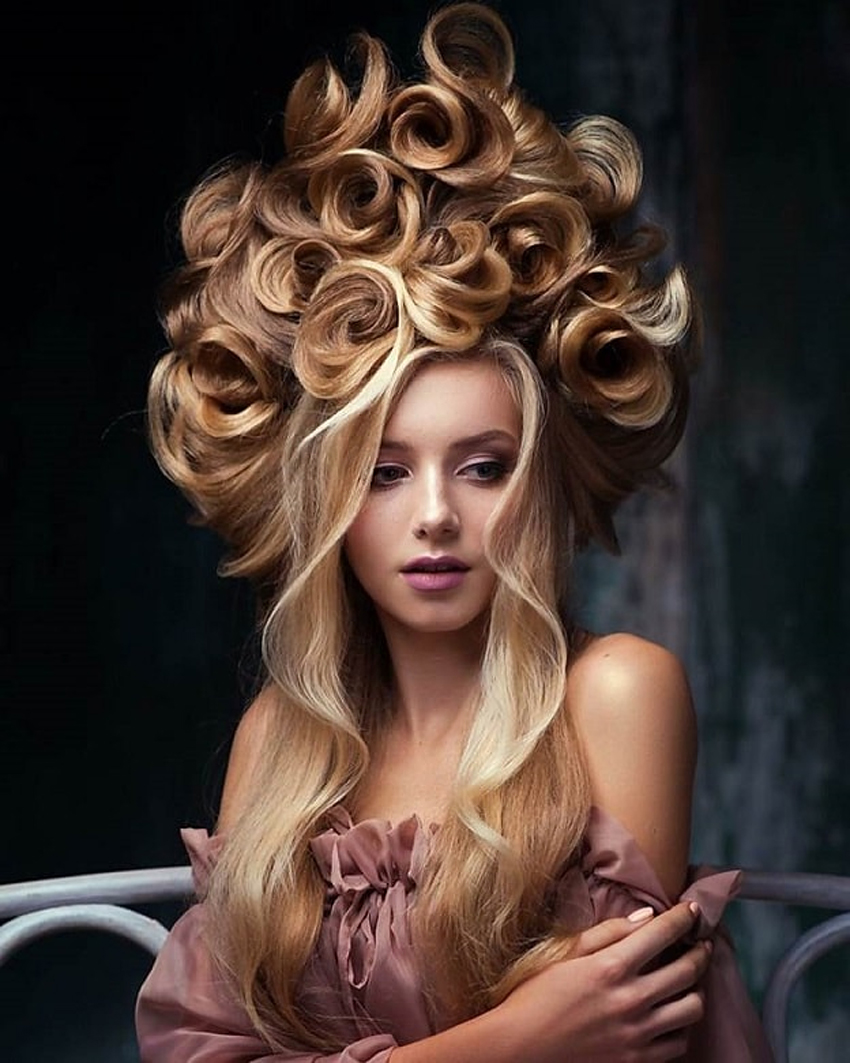 Unique Color Hairstyles
Nothing can be more fun than thinking out of the box and doing something that is completely different from everyone else in the room. Just like other fashion choices, everyone loves to have a hair color that is completely unique and helps to stand out in the crowd.
While this might seem impossible, it is never too late to ask for your stylist to reinvent their inner artist and style your hair in a gorgeous manner. All you need to do is to have the confidence to pull off something that will make you look nothing but stylish.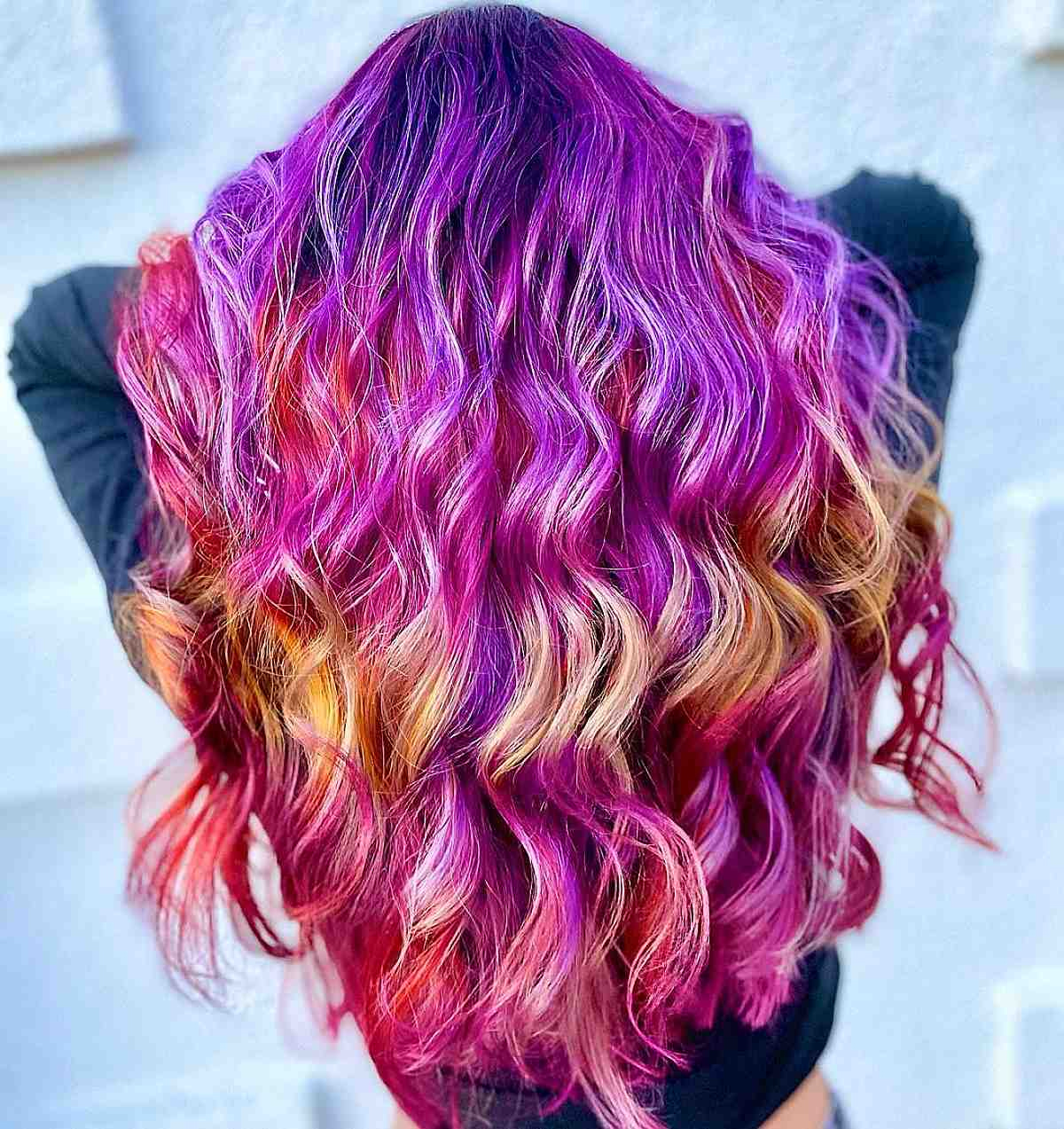 You can also take your unique color hairstyles inspiration from several popular fashion experts and celebrities that will also guide you the way you can pull off these crazy colors. Here are some of the most gorgeous, trendiest and latest ideas that you can try this time of the year.
Platinum violet
Black and red
Auburn waves
Baby blue
Deep rainbow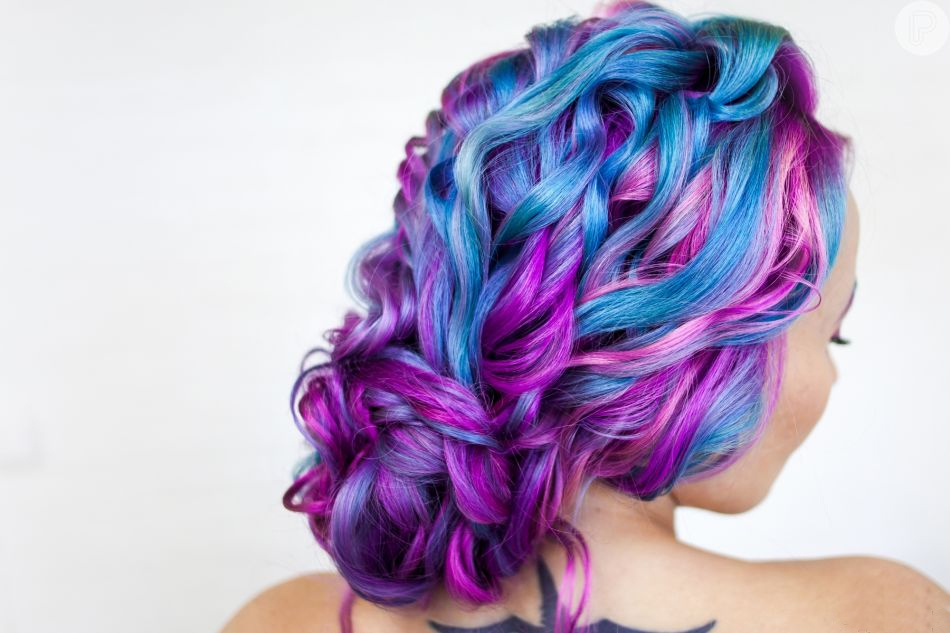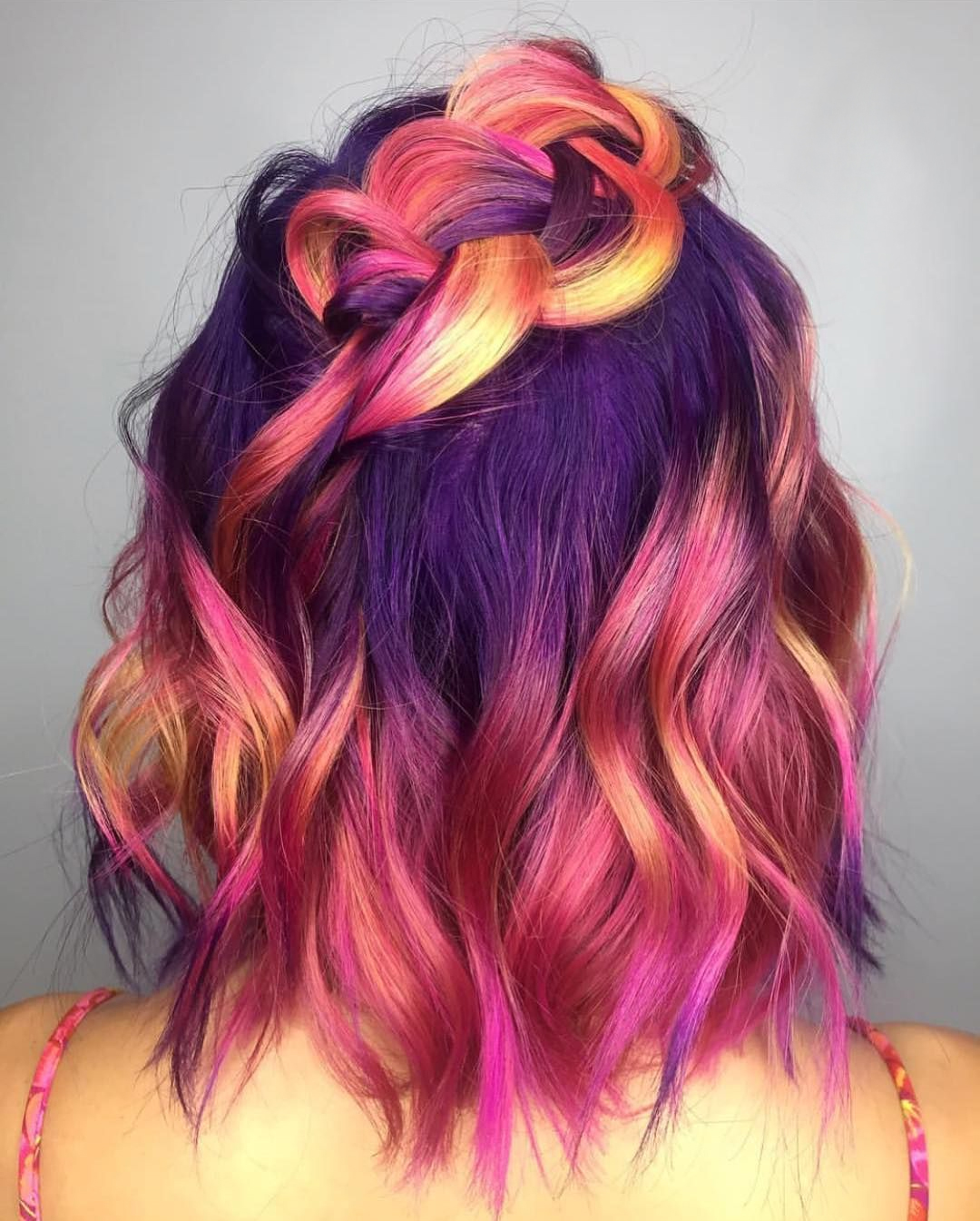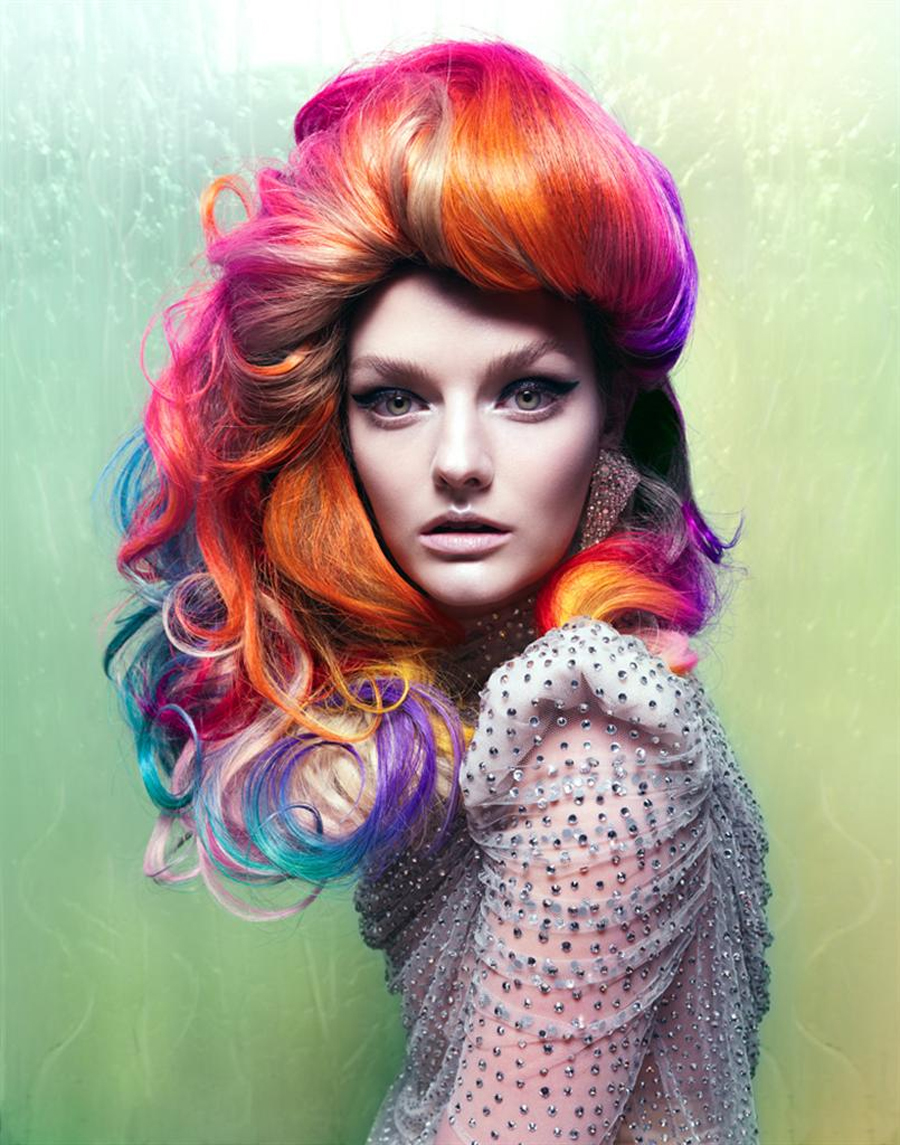 High Fashion Hairstyles
Fashion is not just limited to a season or any specific time of the year, which brings any style enthusiast with lots of opportunities to try out different trendy and emerging hairstyles on runways, fashion weeks, or on a number of other occasions. Especially during this time of the year, where we can witness several hairstylists playing wild cards by getting more and more creative with natural hair and extensions, designing different beautiful yet crazy as well as unique hairstyles.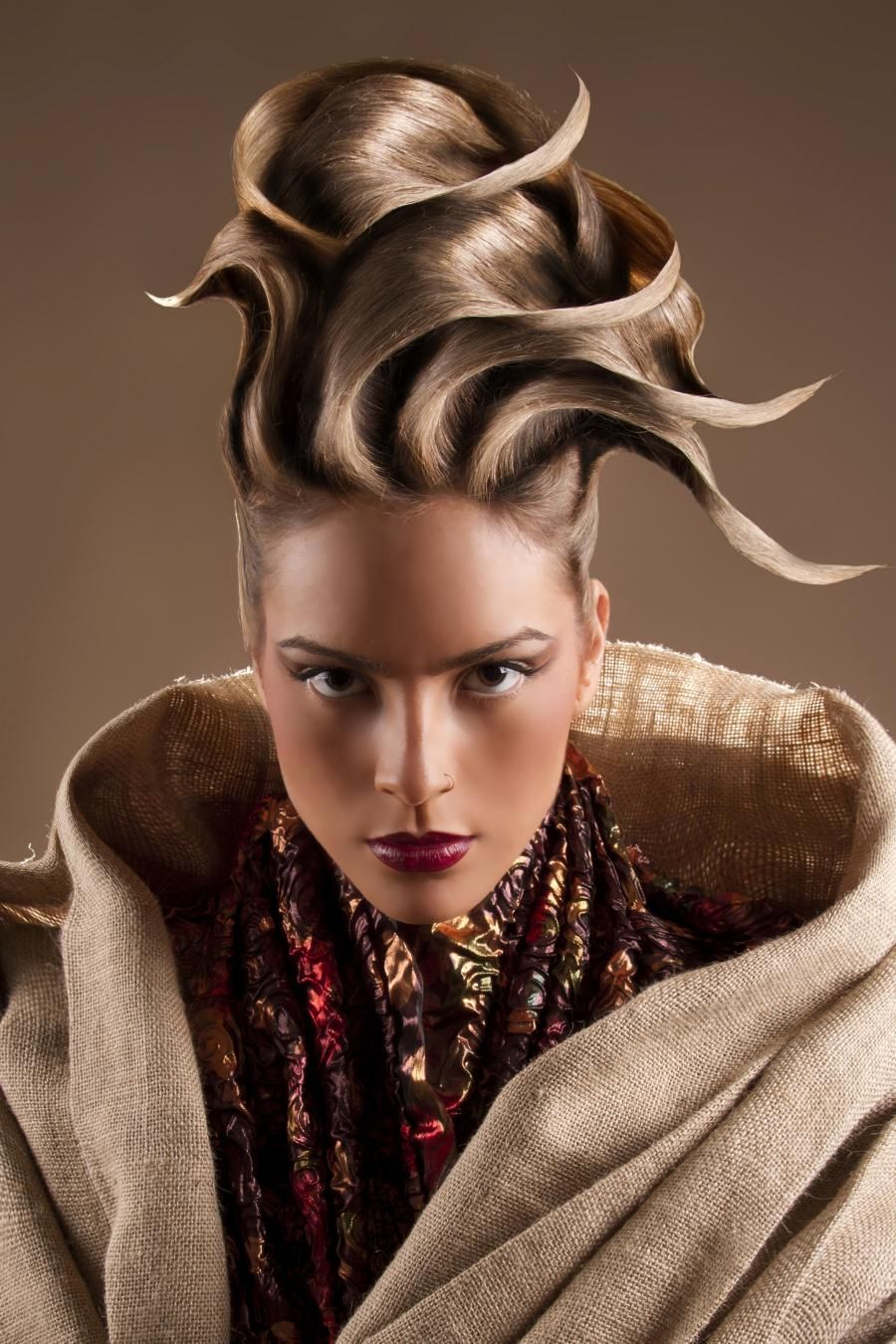 Whether it is about giving a new wave of fun and fashion to the old hairstyles or about creating something new from scratch, here are some of the hottest and most unique high fashion hairstyle trends that you can try on this time.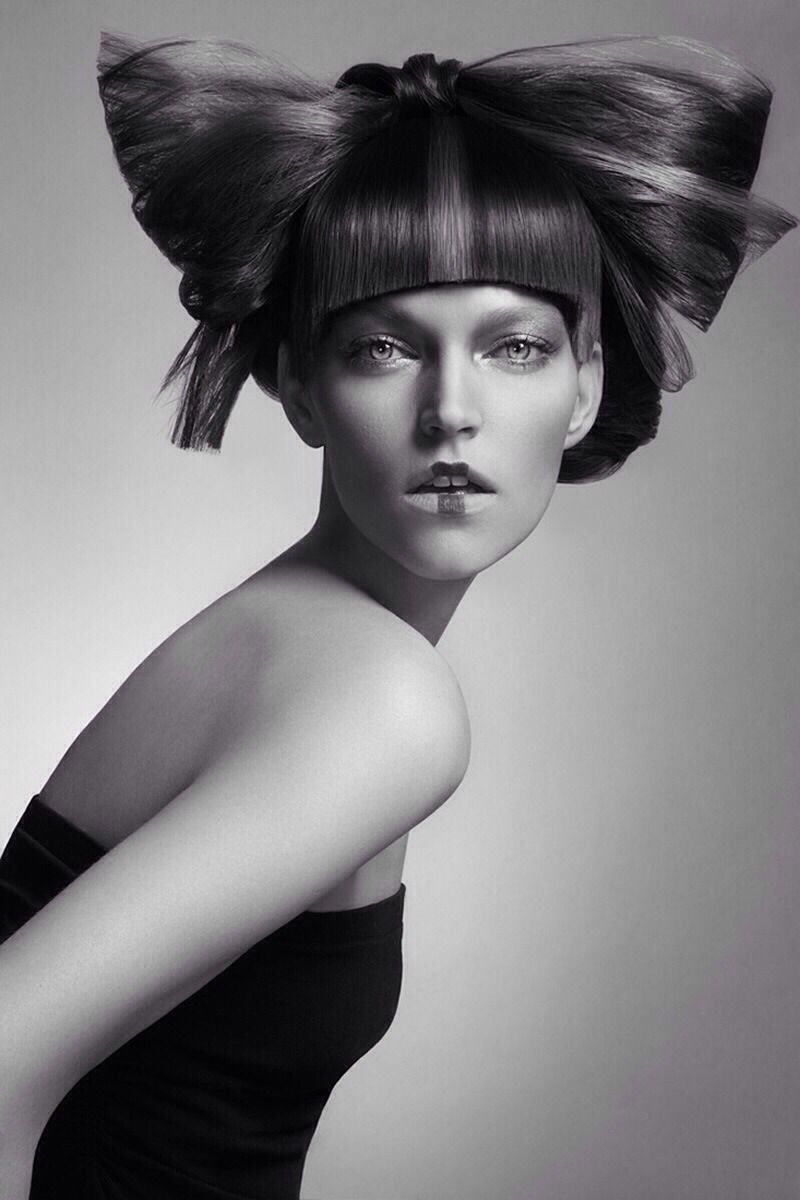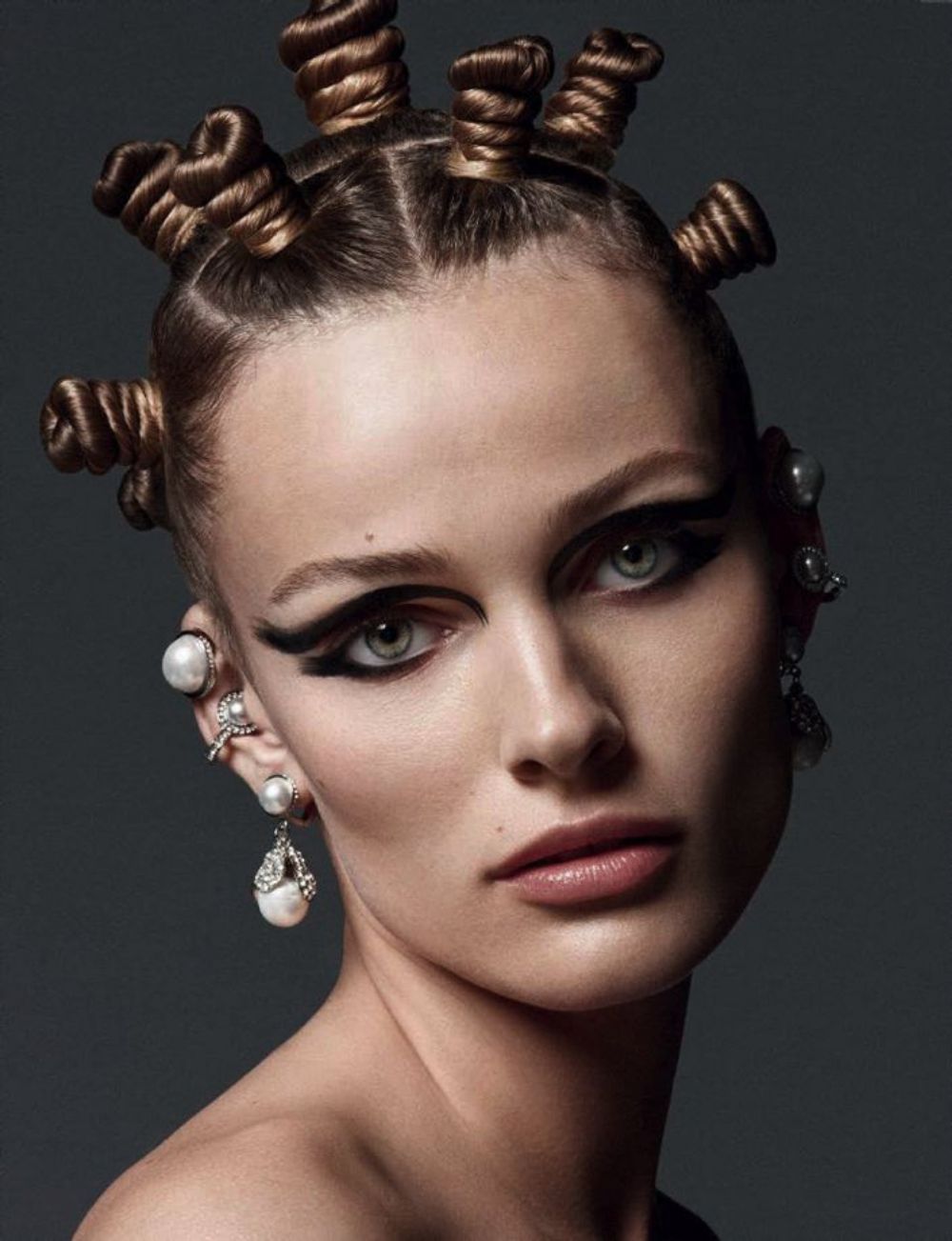 Futuristic Hairstyles
When it comes to talking about the future, you might have an image of robots working for us, cars flying around, and everything reinvented, but in the world of fashion, modern is something that has no boundaries and does not get limited to machines and automation.
Whether it is about getting the latest hair cuts or talking about the unique hair colors, there are plenty of revolutions that take place in the world of fashion everyday that help you to look glamorous and top-notch.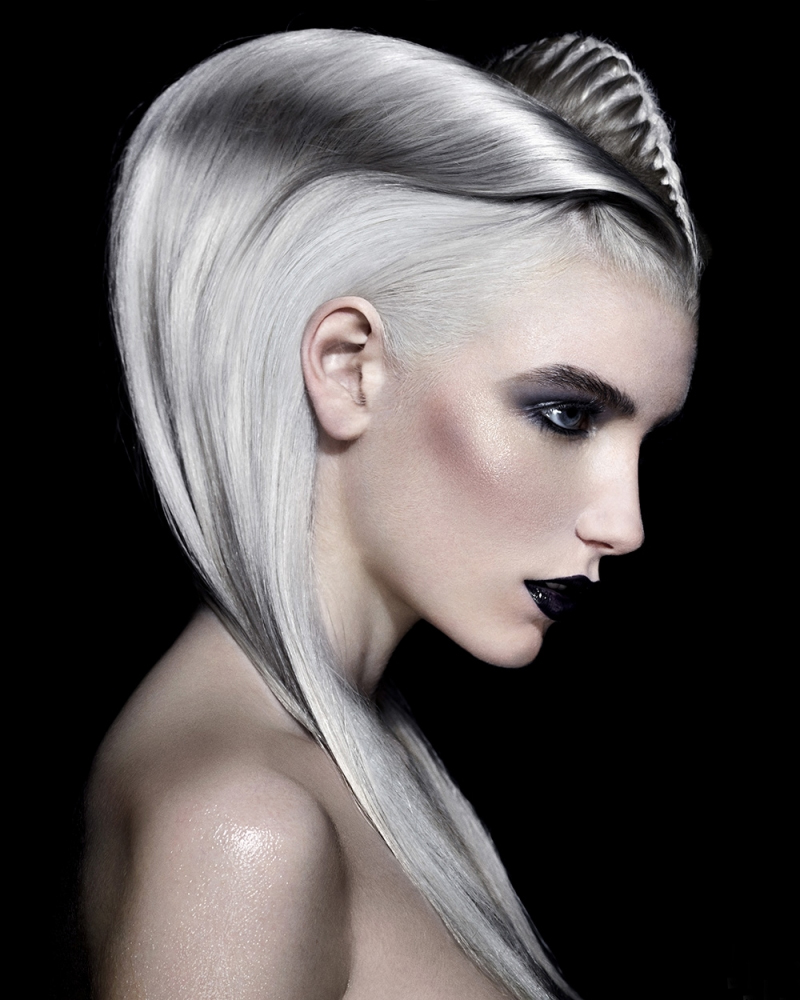 Here are some of these amazing futuristic hairstyles that you can get inspiration from this season to completely change your look and take your creativity to a newer level.
Shaggy Pixie Cut
Pixel Bangs
Unicorn Graffiti hair
Edgy Undercut
Flash hair Tattoos