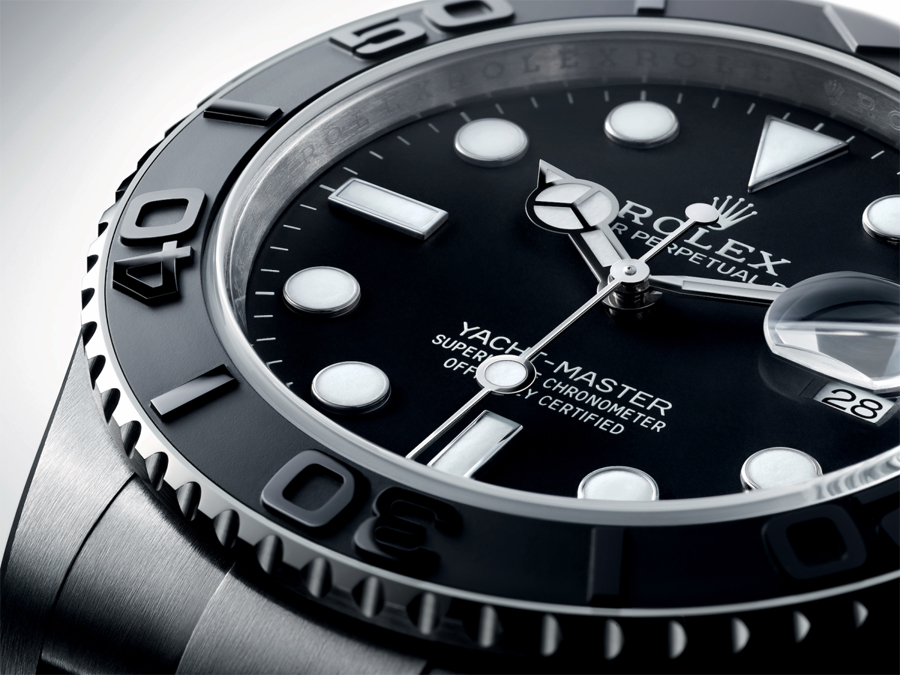 Following the limited-production Rolex Deepsea Challenge's debut on November 22, which featured a massive 50 mm x 23 mm (251 grams) case constructed from Rolex's innovative RLX titanium alloy, expectations grew for a regular production Rolex to be outfitted with a titanium case (be sure to check our list of the best titanium watches for men).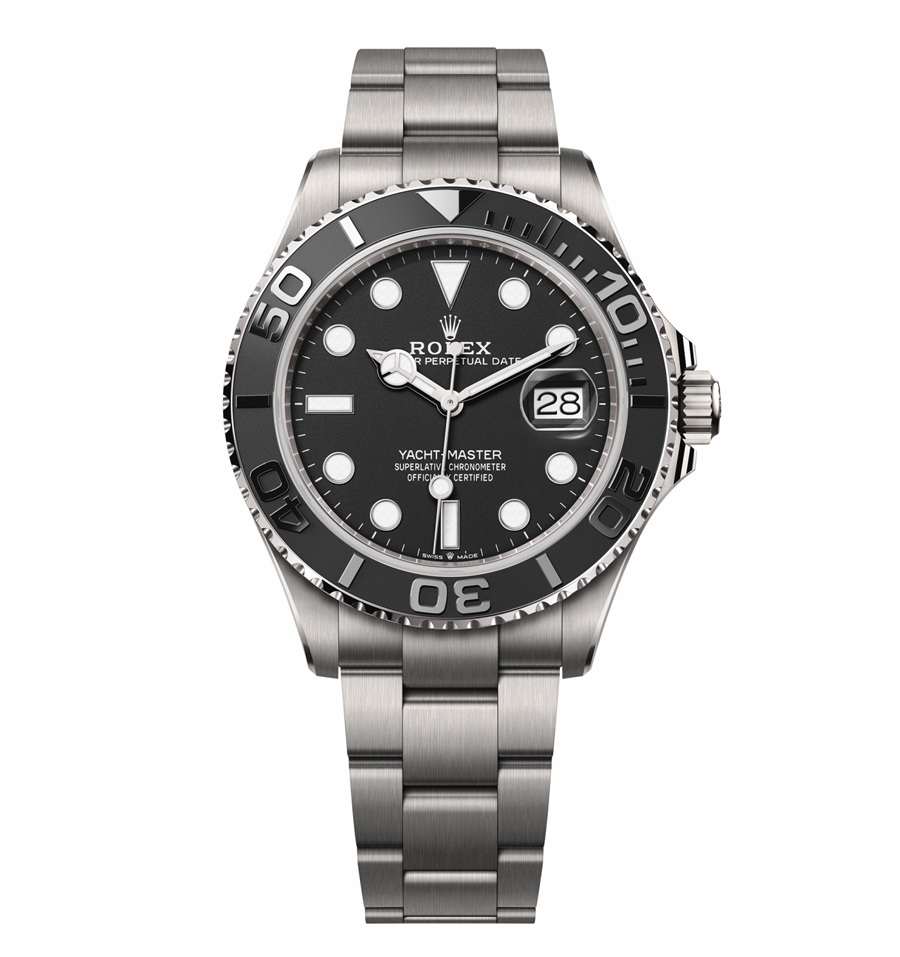 Many predicted that, in celebration of the Submariner's 70th anniversary, a Rolex Submariner with a first-ever titanium case would make an appearance at the 2023 Watches and Wonders event. However, Rolex instead released its maiden standard-production watch made from the lightweight, grade 5 titanium-based RLX material in the form of a new Yacht-Master 42 variant (available in 37, 40, and 42 mm models).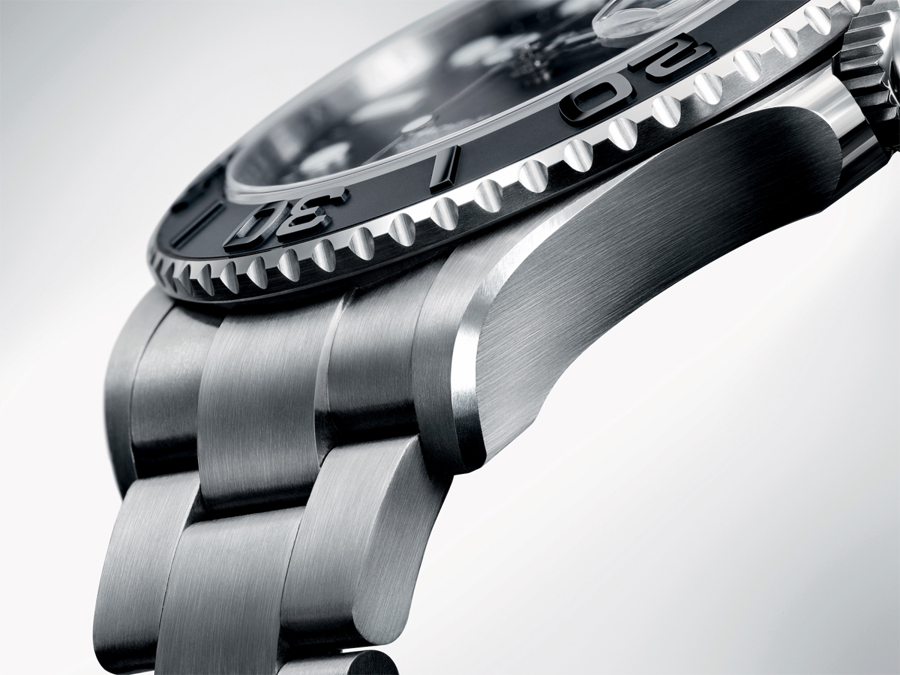 The 2023 Yacht-Master 42 RLX (Ref. 226627) is marginally larger than the Rolex Submariner and Submariner Date references, at 42 mm compared to 41 mm. Nevertheless, both watches share similarities in their cases, dials, bracelets, hands, and caliber 3235 movements. In a sense, the Yacht-Master, first introduced in 1992, has always been a Submariner variant, which originated in 1953. However, the current Yacht-Master's depth rating is 100 meters, as opposed to the Submariner's 300 meters.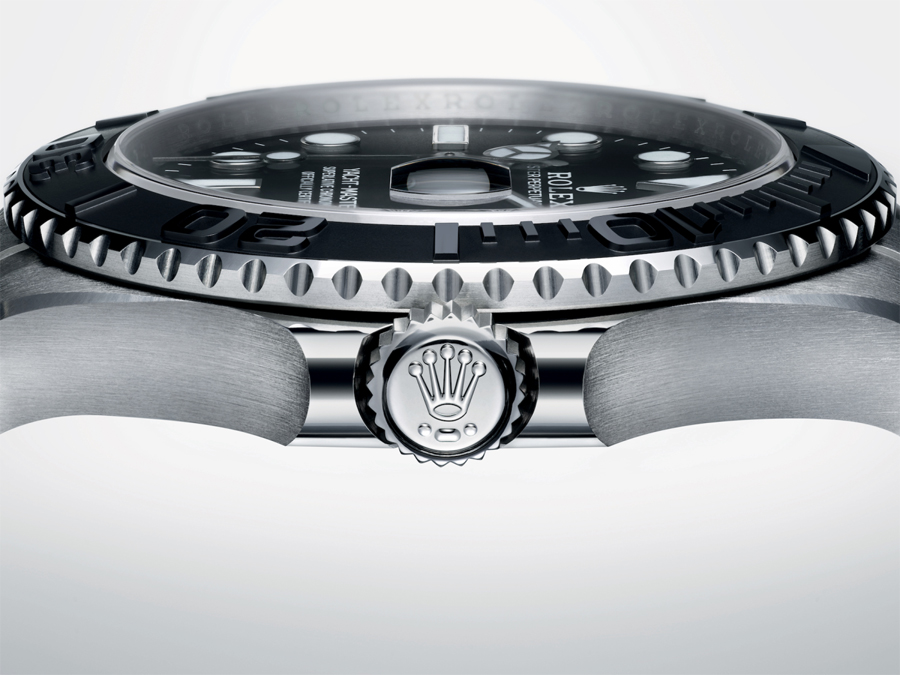 In a discreet announcement, Rolex revealed a new green bezel shade for the Submariner Date, Green Ceramic Bezel (Ref. 126610LV), commemorating the Submariner's 70th anniversary. Priced at $10,800, the watch is available exclusively in 904L stainless steel and is considered one of the better values within the Rolex Professional collection. For comparison, the Rolex Submariner Date, Black Ceramic Bezel (Ref. 126610LN) is priced at $10,250, while the Submariner without a date and Black Ceramic Bezel (Ref. 124060) retails for $9,100.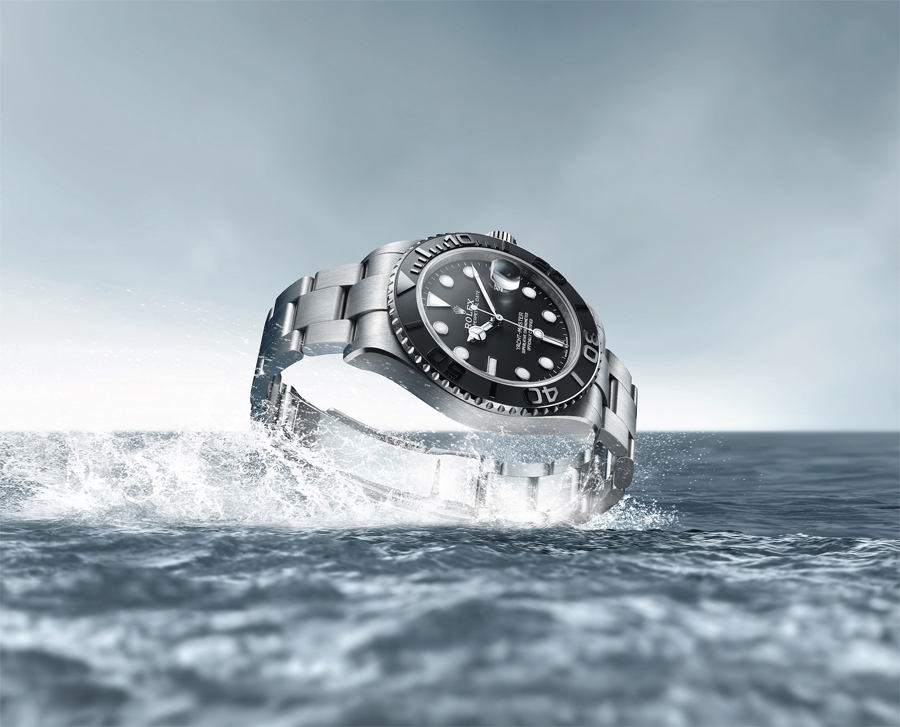 Those seeking a titanium Submariner will need to choose the Yacht-Master 42 RLX (Ref. 226627), priced at $14,050, at least for the time being. However, with Rolex now exploring the market's appetite for titanium, a titanium Submariner may be on the horizon. In the meantime, the RLX titanium Yacht-Master 42 offers an appealing "stealth wealth" alternative to the Submariner, featuring a satin-brushed titanium case with minimal polished accents, a matte black and polished ceramic bezel, and an "intense black" dial. Also you might be interested in 15 most epensive Rolex ever sold.