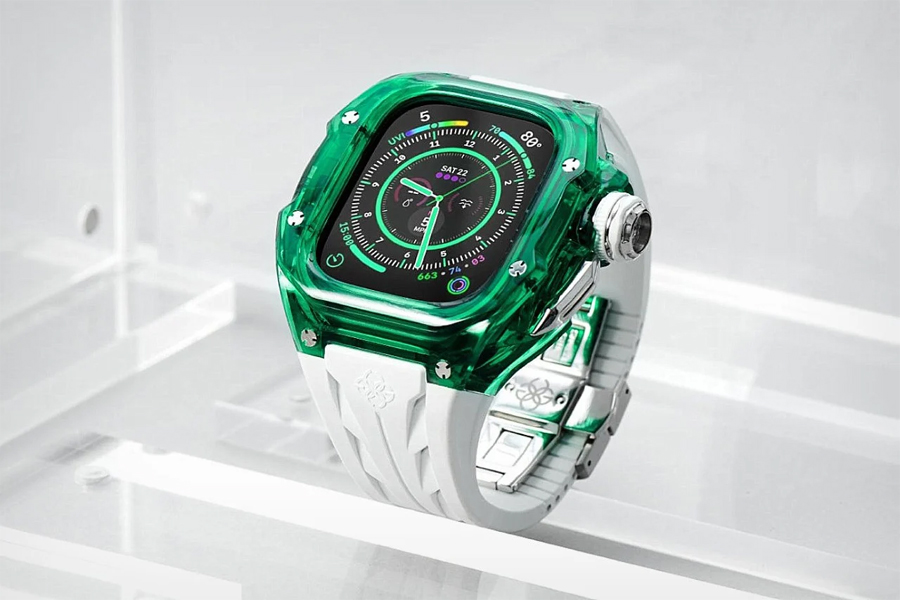 Golden Concept have designed a case for the most rugged and durable Apple Watch ever created. The transparent case offers details in titanium and new specializes strap made of fluoroelastomer. It is a case made for athletes and adventurers.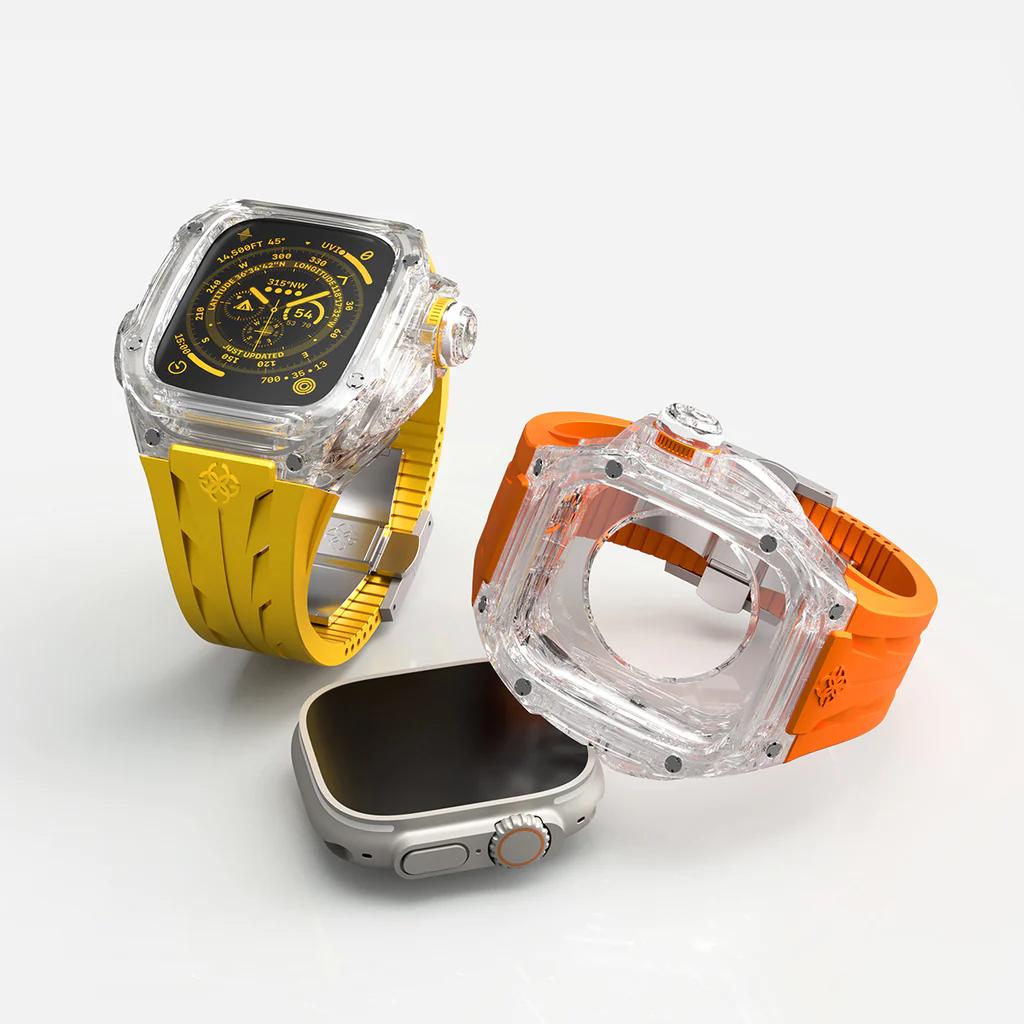 To create a sleek case for the Apple Watch Ultra, which measures 49mm, demand carful designing and expert engineering. Their team needed to precisely craft over 50 individually engineered parts to ensure the RS-Ultra fits seamlessly on the wrist.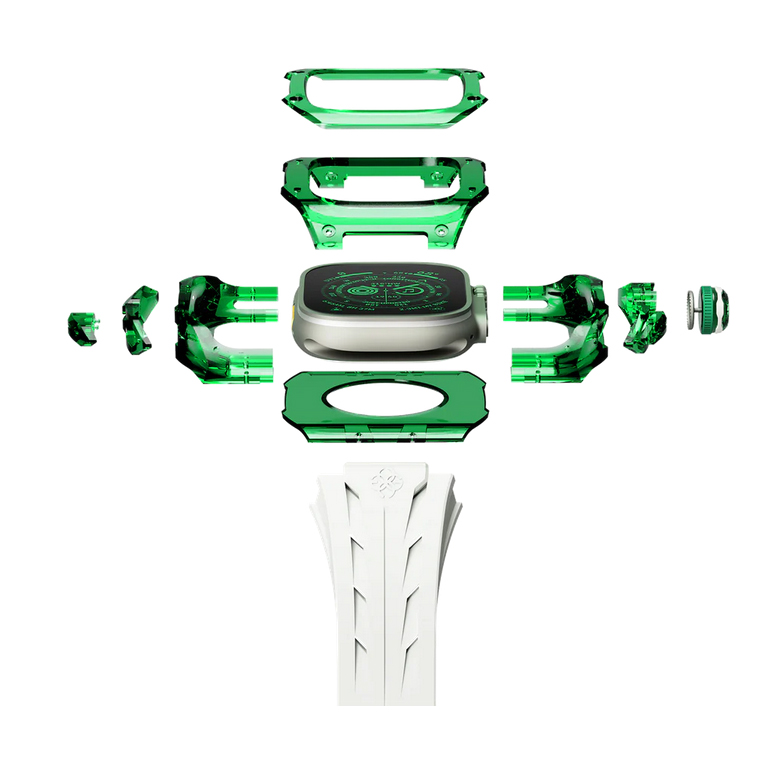 The team of experts has designed the Home and Action buttons to be larger and raised from the case, ensuring they are easy to access even in extreme situations. They have added more layers to the crown, with two purpose-designed rings in rubber making the crown easier to grip, even with thick gloves.
Available in 4 gorgeous colors, the cases also sport a rather 'ultra' price tag of $799 (of course, wihout a watch).