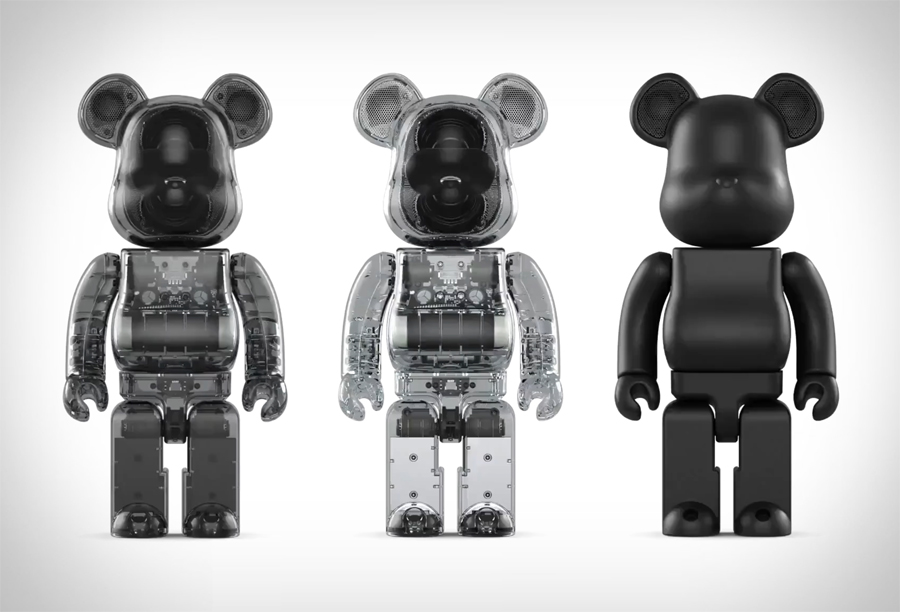 Since its debut in 2001, the iconic BE@RBRICK toy by Medicom Toy has ventured into various collaborations, seeing renditions of its bear figure as art pieces (also there are bulldog speakers and even bird speakers), collector's items, and pop culture touchstones. Now, in a game-changing union, the BE@RBRICK has transcended its silent facade, merging with Rinaro Isodynamics to redefine its auditory capacities.
The partnership with Rinaro Isodynamics, a frontrunner in acoustic engineering, has birthed the BE@RBRICK AUDIO 400% Portable Bluetooth Speaker. Not your ordinary Bluetooth speaker, this is a culmination of over 20,000 hours of intricate engineering and the integration of 214 specifically designed parts.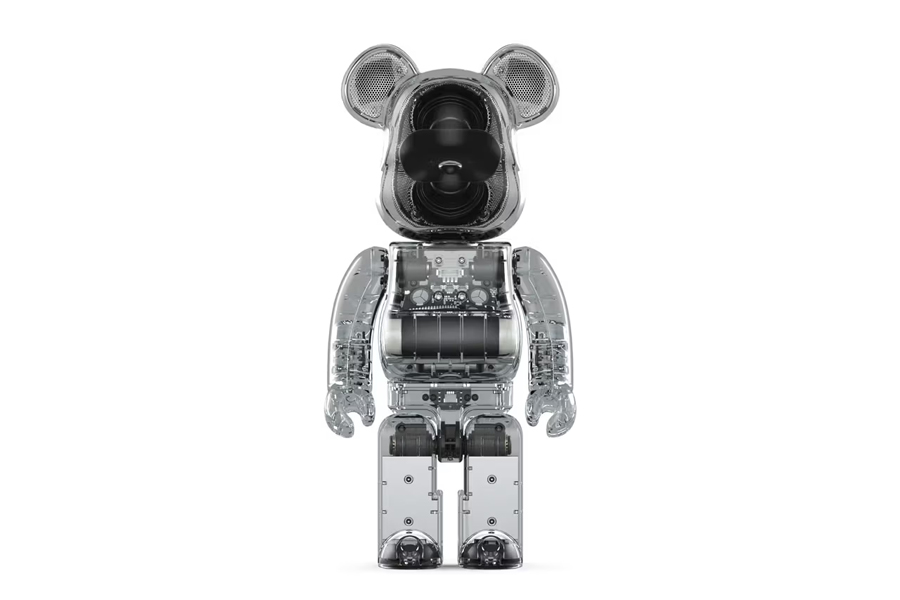 This dynamic speaker boasts RINARO's exclusive QUAD'360 omnidirectional sound technology. Hidden beneath its iconic bear head are four custom-engineered acoustic drivers that create a robust field of sound, defying its compact size. Designed for easy synchronization, the BE@RBRICK AUDIO speaker offers seamless Bluetooth compatibility with iOS and Android devices. Adding a fun twist, the BE@RBRICK's hands act as tactile controls – twist to skip tracks or regulate volume.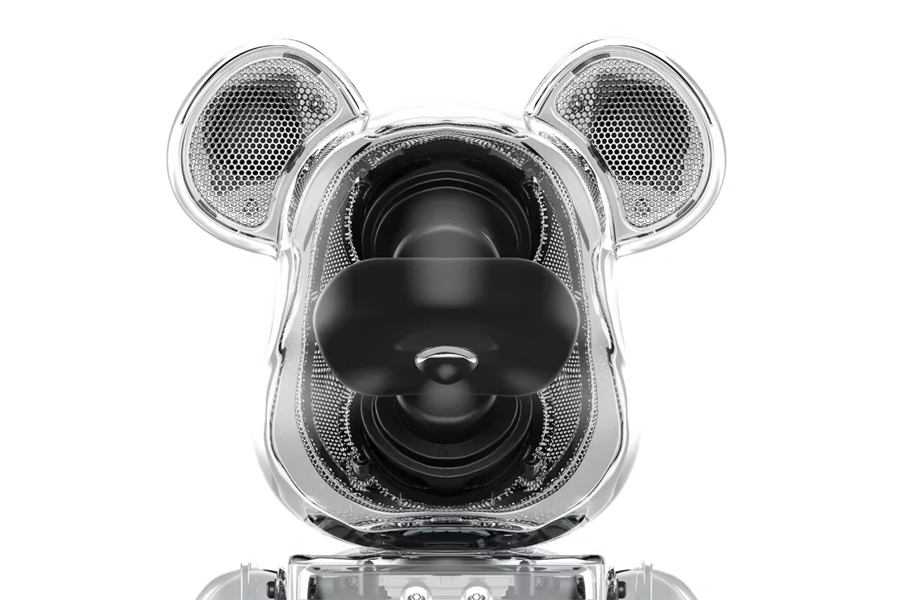 Aesthetically, it retains the essence of the original BE@RBRICK, available in three captivating finishes: "Clear", "Smoke", and "Black". When two or more are paired, listeners can experience a true stereo setup, expanding their auditory horizons.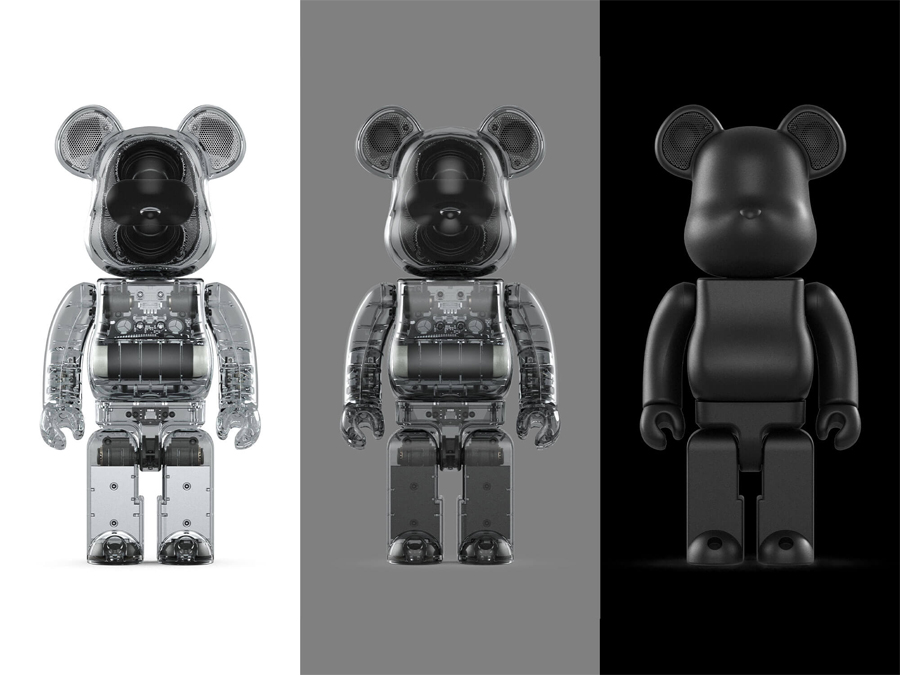 Pavlo Shymanowych, the driving force behind Rinaro Isodynamics, shared his enthusiasm in a press release. As a BE@RBRICK aficionado, blending his audio expertise with a beloved collectible was both challenging and exhilarating. The end product is a testament to innovation and collaboration.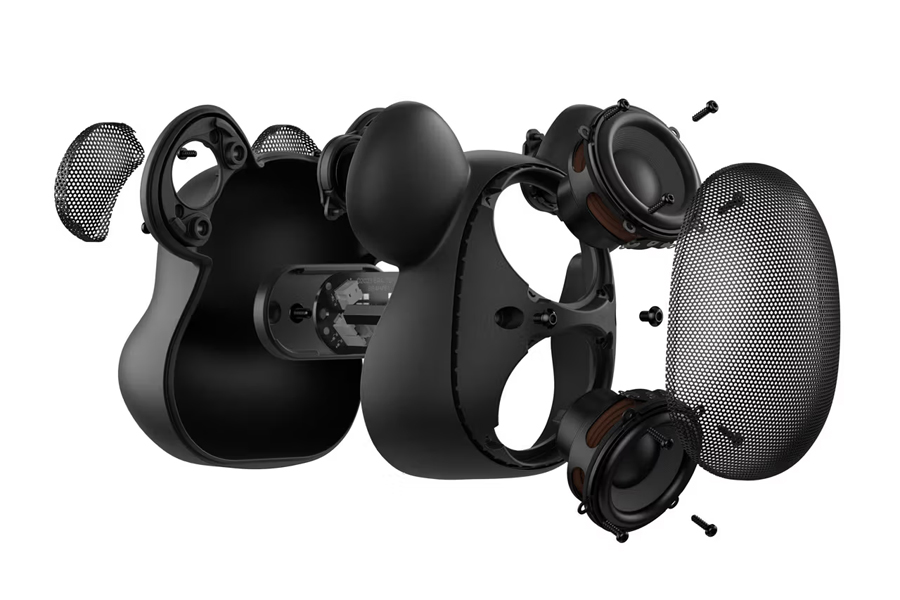 Collector's items like BE@RBRICK have often intersected with other domains, as evident from a KAWS collectible from James Levelle's personal archives being auctioned by Sotheby's for a predicted $70,000.
For aficionados, this fusion of art and technology is more than just a speaker; it's a statement piece that aligns with modern audio demands. With a playback life of 6 hours, swift 1.5-hour USB-C charging, and a replaceable lithium-ion battery, it promises longevity akin to its timeless design.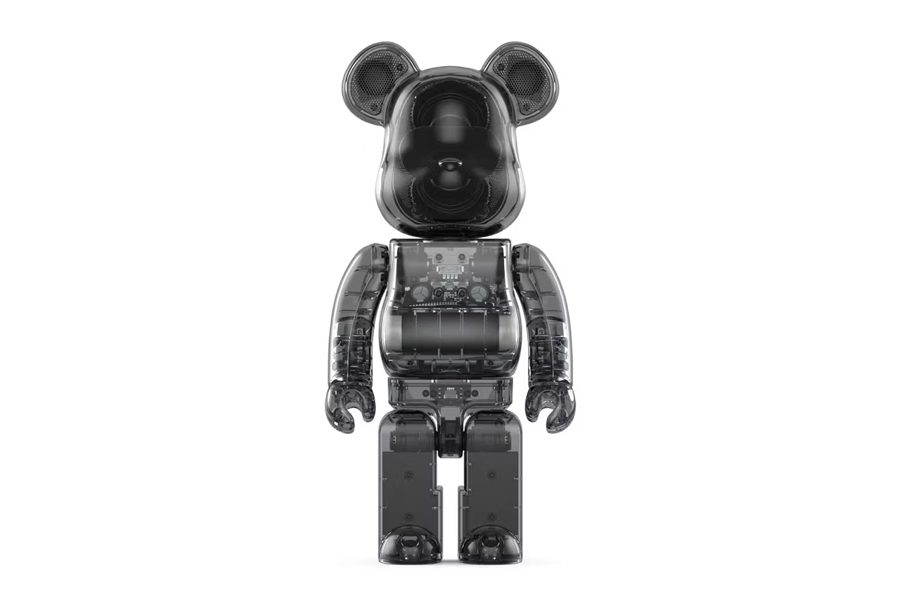 Come November 2023, this limited edition BE@RBRICK AUDIO 400% Portable Bluetooth Speaker will be available for purchase at $499, both on the BE@RBRICK AUDIO site and selected global retailers.