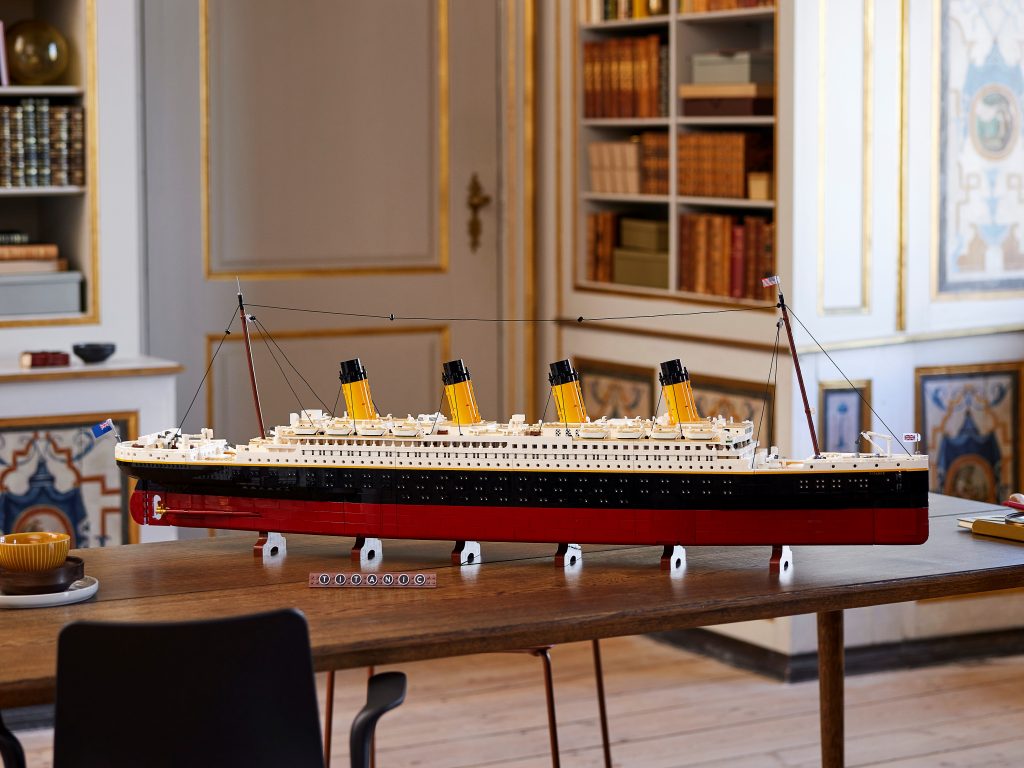 At 9,090 pieces, LEGO's model of the ill-fated oceanliner is their largest model yet. It measures 54″ long and splits into three sections so you can inspect its detailed interior from the grand staircase to the boiler room.
This behemoth set from the Danish toymaker will be available to buy soon and will retail at a bonkers $629.99 so it will only really appeal to the hardcore LEGO aficionados and Titanic buffs out there but, safe to say, it's hard not to be impressed with the sheer attention to detail that has gone into this release.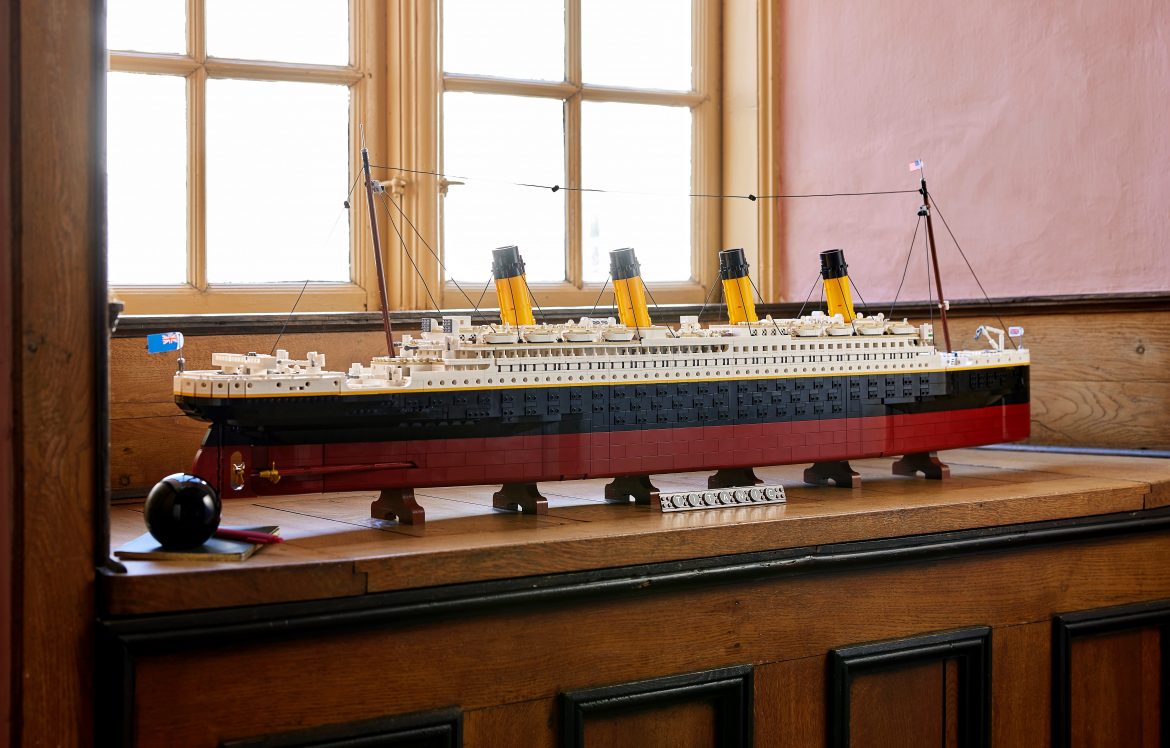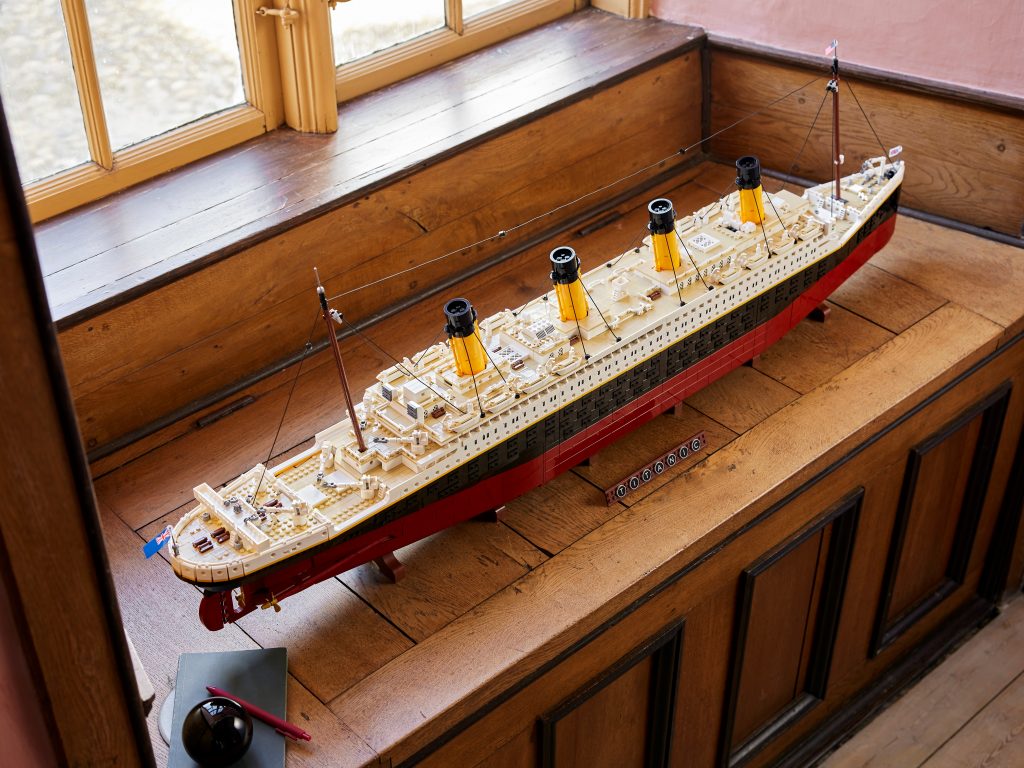 There are even moving parts to the LEGO Titanic Set and you can see the ship in action by turning the propellers to watch the piston engines turn inside. It is a working model and you can raise the anchor and adjust tension line between masts and each set includes a stand and name plate for a truly legendary display. If you've a love of intricate LEGO sets, you'll be in your absolute element with this Titanic release from the Danish toy brand and the sense of satisfaction from completing it will be tangible. You can buy it on Amazon. And once it's released it will become one of the biggest LEGO set ever made or even one of the most expensive LEGO sets.