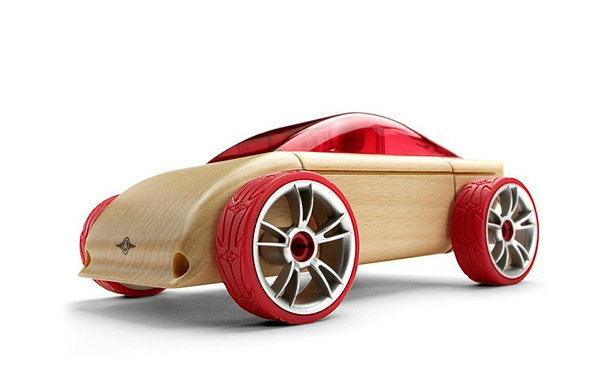 What kind of toys you've dreamed about as a child? Surely you couldn't imagine how the future technological progress will change the kids toys. A lot have changed: a technologies used in toys, materials from which they are made, and even their appearance. But time did not change all kids toys. It turns out that in our time there are manufacturers producing small batches of still the same old good toys.
Today's collection of stylish toys is kids toys filled with a warm and echoes of the past. They once did not cease to be relevant and attractive. Developed using only safe materials – mainly natural: wood, wool, rubber. These toys feature a refined design and highest quality. We've presented only a few toys from available ones – you can find and buy more at Smallable.
Pull along Dog [ you can buy it here ]
Extremely cute white puppy with black spots is made from wood and absolutely eco-friendly.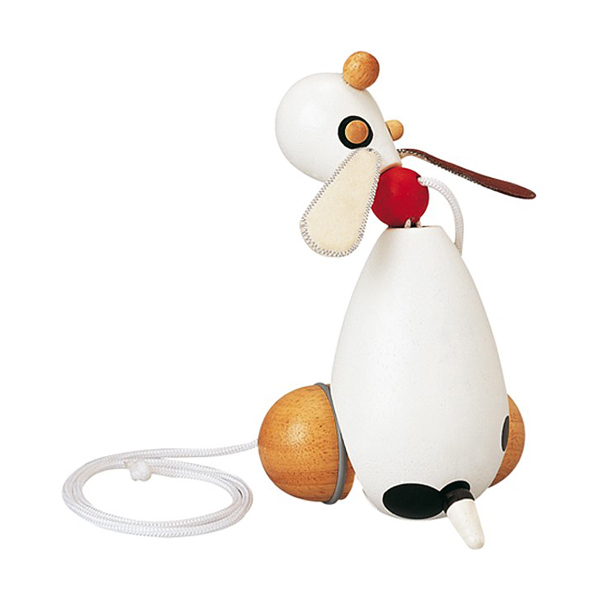 Lacing Sheep [ you can buy it here ]
Toys for children can be stylish. Excellent confirmation of it is this funny sheep. Your children can stimulate memory, coordination and learn colors with this cute wood toy.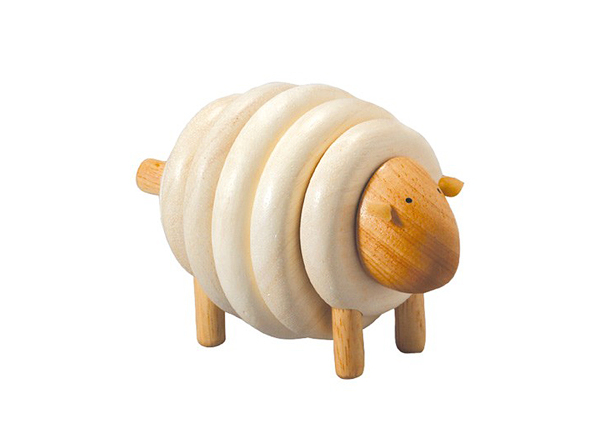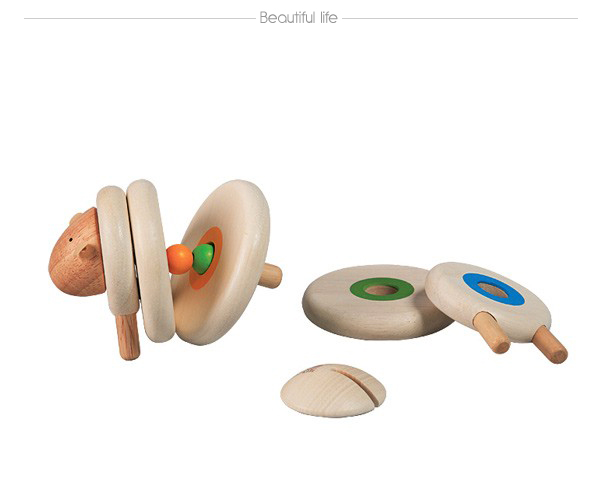 Lite Series Bike [ you can buy it here ]
How should look like the first bike of your child? May be something like this one from Early Rider. Made from resistant birch wood this two-wheeler with extremely stylish design will teach you child how to ride without age being a barrier.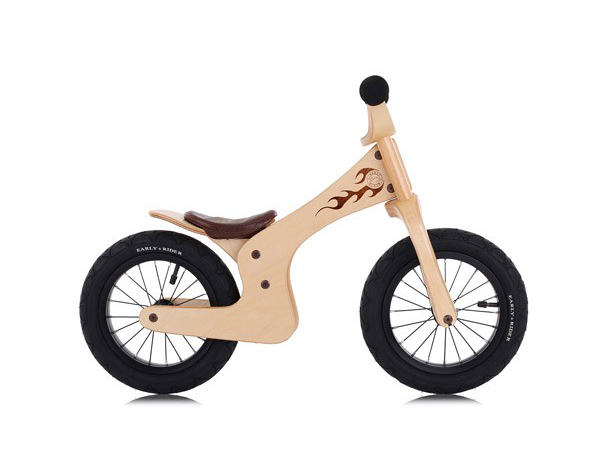 Max carrier [ you can buy it here ]
Simple but yet elegant wood toy car with lower deck is created for children from 2 years.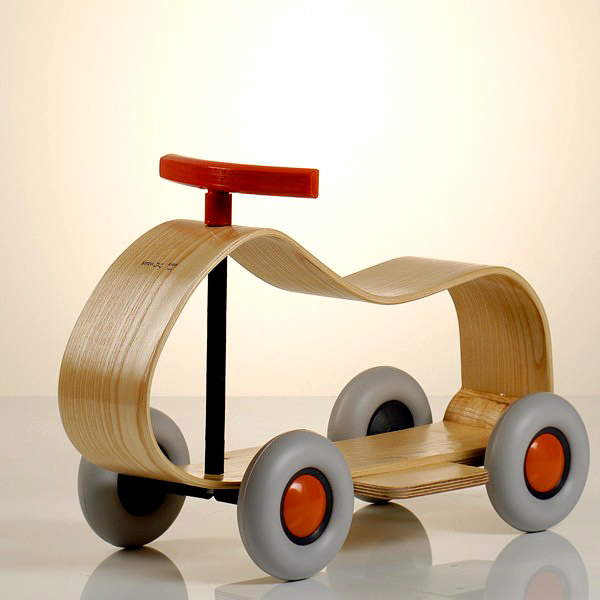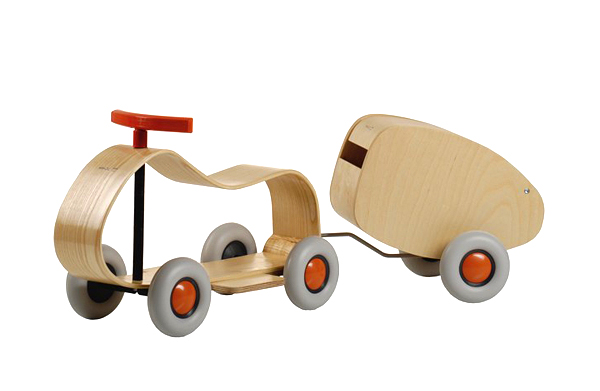 How come little boy could exist without toy cars?
C9 Sportscar [ you can buy it here ]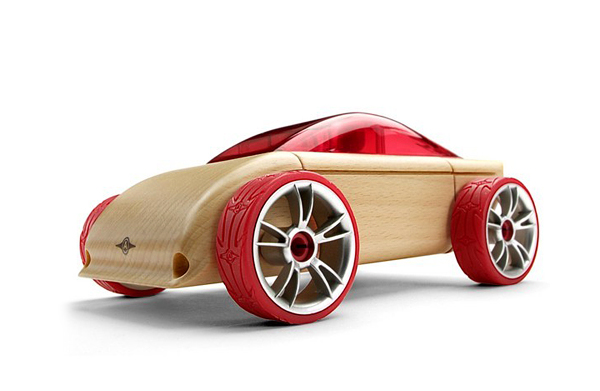 Red bus [ you can buy it here ]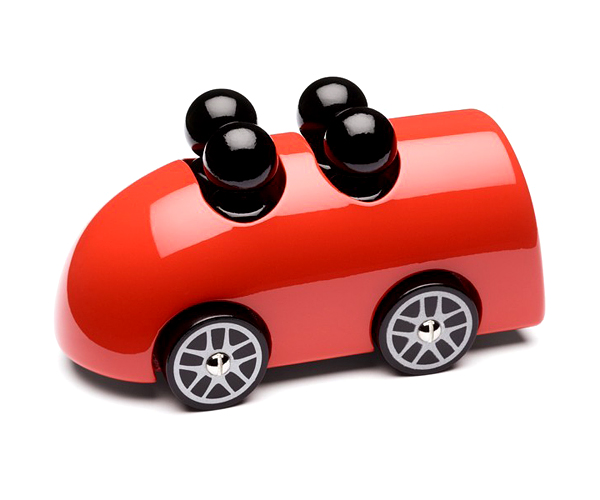 Saab roadster [ you can buy it here ]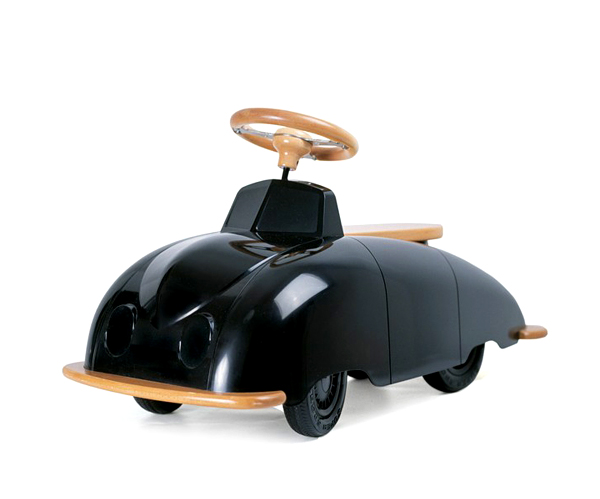 Rocking sheep [ you can buy it here ]
Sometimes the classical rocking horse seems boring. And you could bring more fun with this rocking sheep. It is carved in wood by hand and availiable in two classic colors: black and white.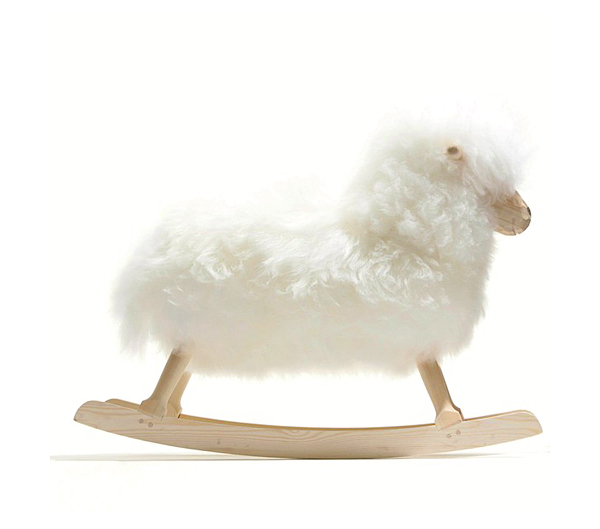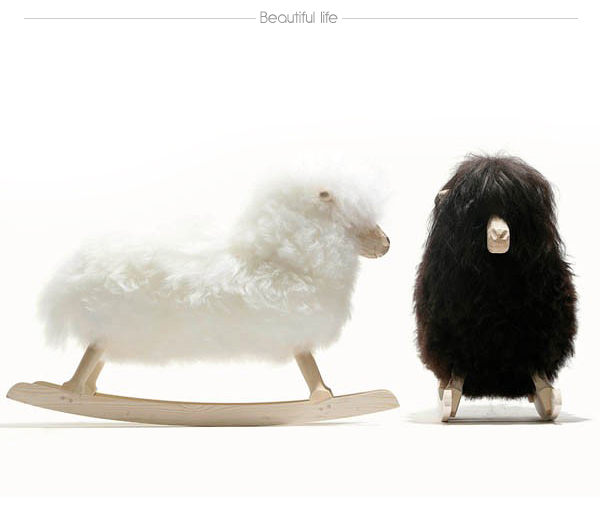 Ding 3 Wood and plexiglas Doll house [ you can buy it here ]
Try to instill a sense of style to your little child by buying him this doll house. With its minimalistic design and cool mix of traditionalism and modernity it could be used by both boys and girls.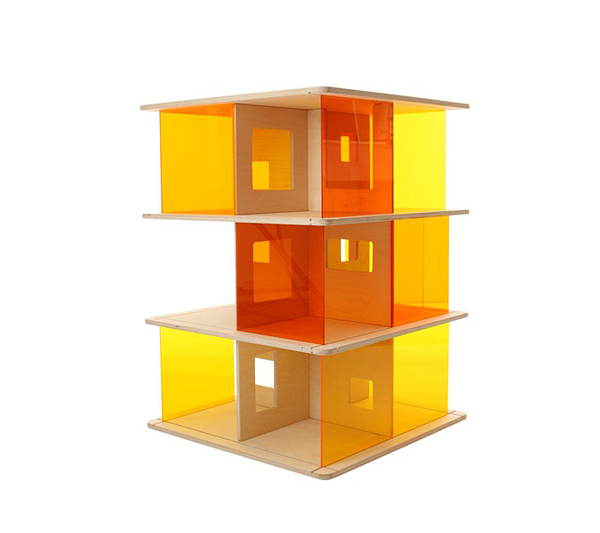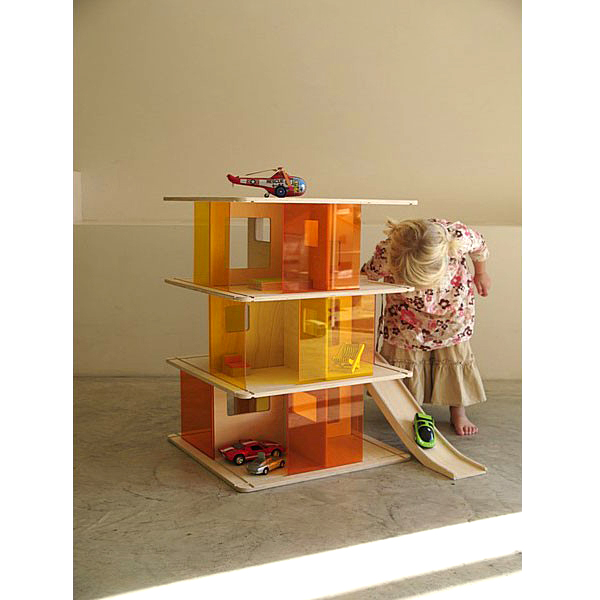 Certainly in the children room should be children's furniture. And of course in this collection we picked the most stylish and beautiful furniture for children. All are made of plastic.
Red Casalino Junior chair [ you can buy it here ]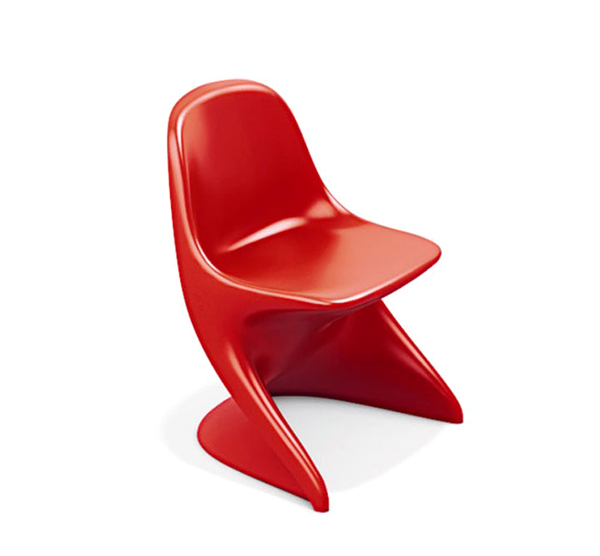 Red Junior Chair [ you can buy it here ]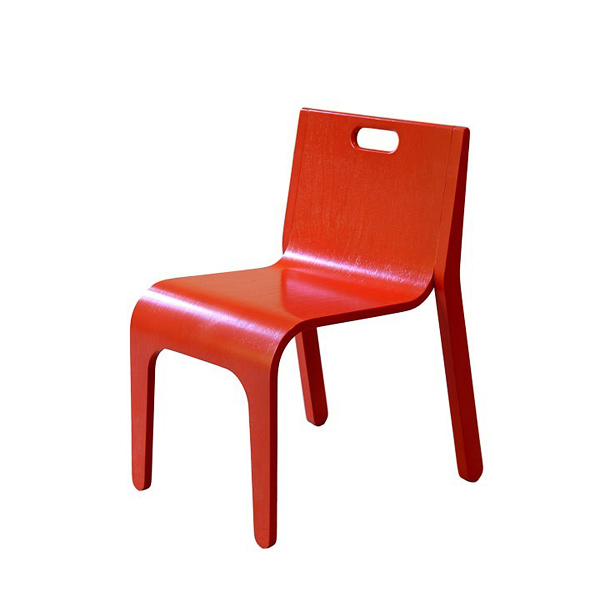 Capsule chair [ you can buy it here ]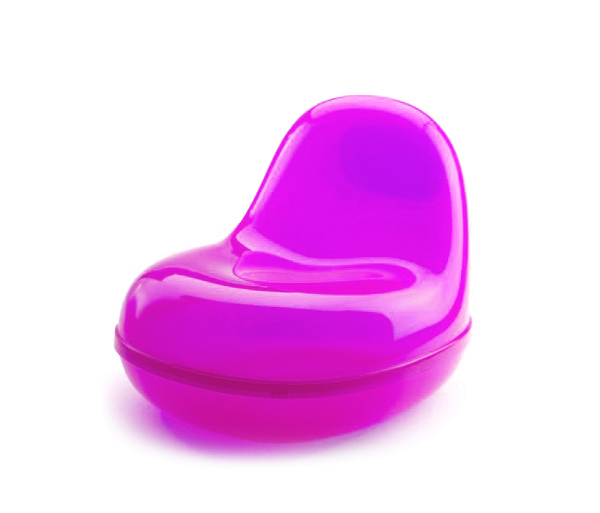 Woody Table [ you can buy it here ]
At the centre of this magnificent table, a cup to hold in your pieces of chalk, pencils… Using its blackboard coating your child will expand his creativity and imagination.