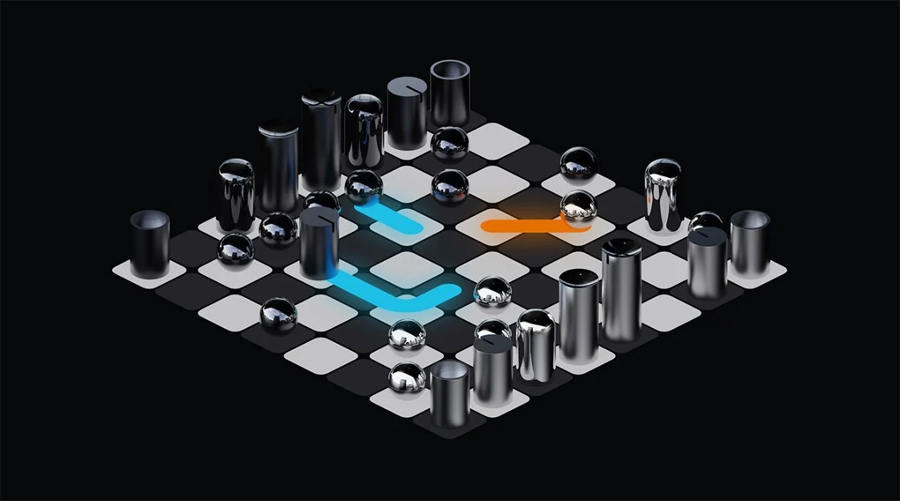 Chess, the classic game of strategy, has captivated minds for centuries with its intricate rules and intellectual challenges. While the essence of the game remains timeless, the design of chess sets has evolved to mirror changing aesthetic preferences. Pioneering this evolution is a groundbreaking design by Louis Berger: a minimal chess set with partly self-balancing pieces.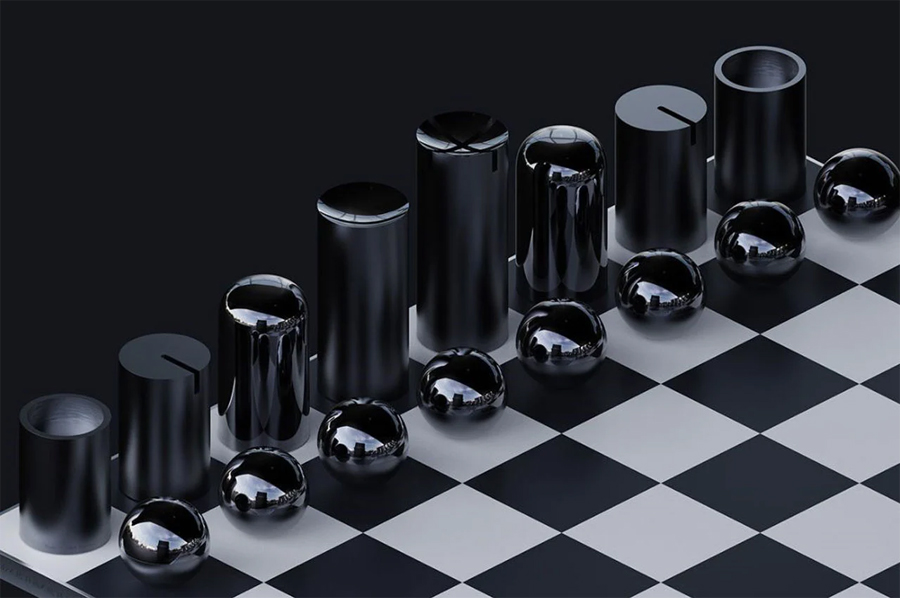 At first glance, the Berger's chess set captivates with its sleek, clean lines, embodying a contemporary aesthetic vision that places a premium on simplicity. The minimalistic design, far removed from traditional chess sets, offers players a fresh visual experience while staying true to the game's fundamental rules.
Berger's creation stands out due to its innovative use of partly self-balancing pieces. Each chess piece is meticulously crafted as a rotational body, a feature that enables them to achieve a state of delicate equilibrium when set on the board. This engineering marvel not only boosts the visual appeal but also enhances gameplay by improving the stability of the pieces.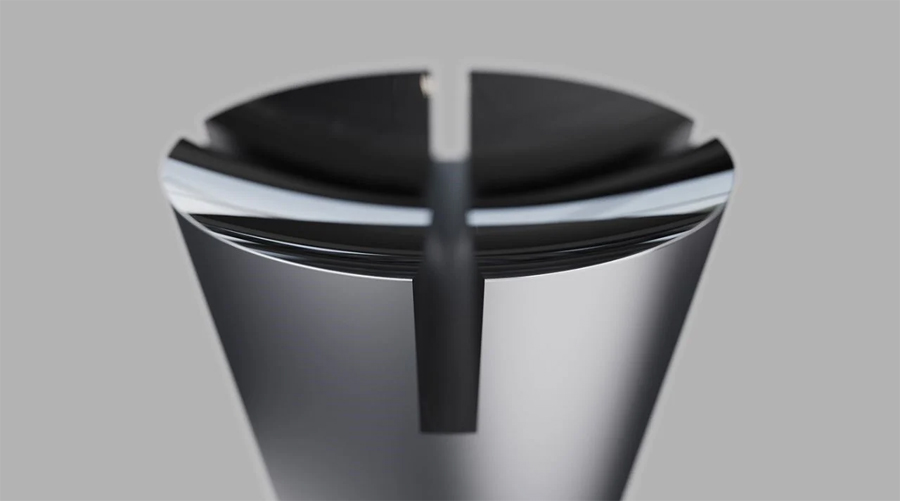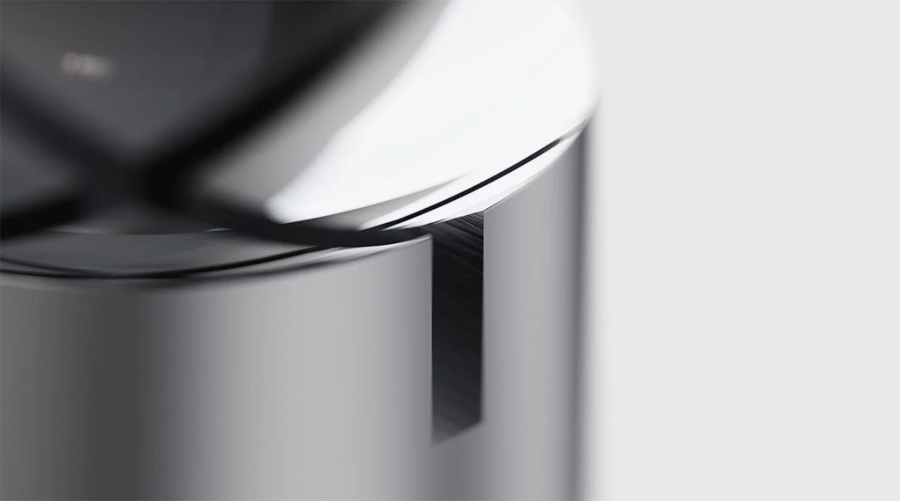 Berger's chess set comes in two distinct material variants, each introducing a unique visual and tactile experience. The first variant is fashioned from solid beech, an environmentally friendly wood celebrated for its durability, warm tones, and naturally occurring grain patterns. This version carries a timeless elegance and can harmonize effortlessly with a wide array of interior design styles.
The second variant is made from 7000 series aluminum, a lightweight yet robust material that finds wide applications in the aerospace and automotive industries. The use of aluminum lends a sleek, modern aesthetic to the chess set, augmenting its contemporary appeal.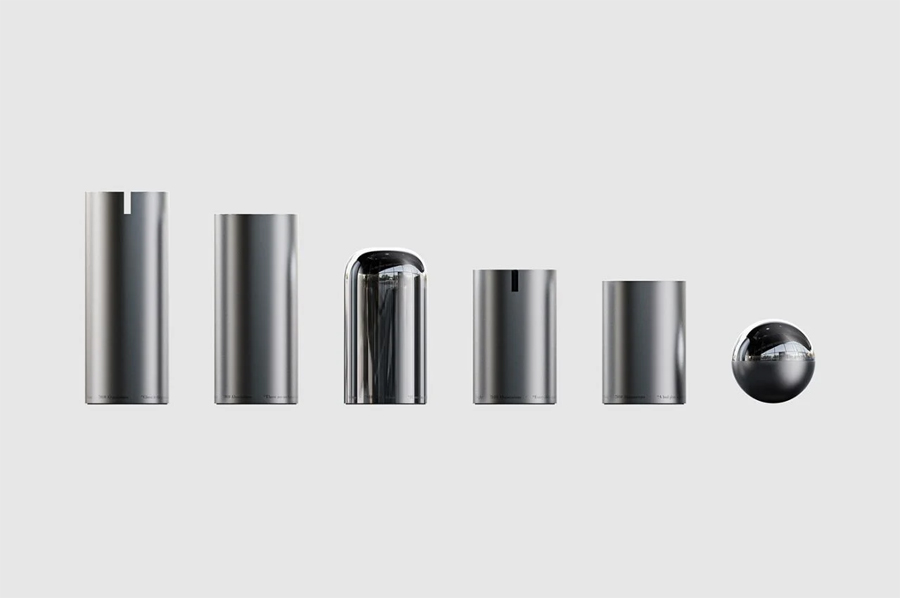 To achieve the desired minimal design language, Berger employed Computer Numerical Control (CNC) machining in the production process. Utilizing a subtractive method, the material was gradually and precisely removed in a minimal number of passes to form the unique chess pieces. The result is a set of simple yet distinctive elements that enhance the visual appeal and functionality of the chess set. The precision and attention to detail displayed in the manufacturing process guarantee that each piece meets the highest quality standards.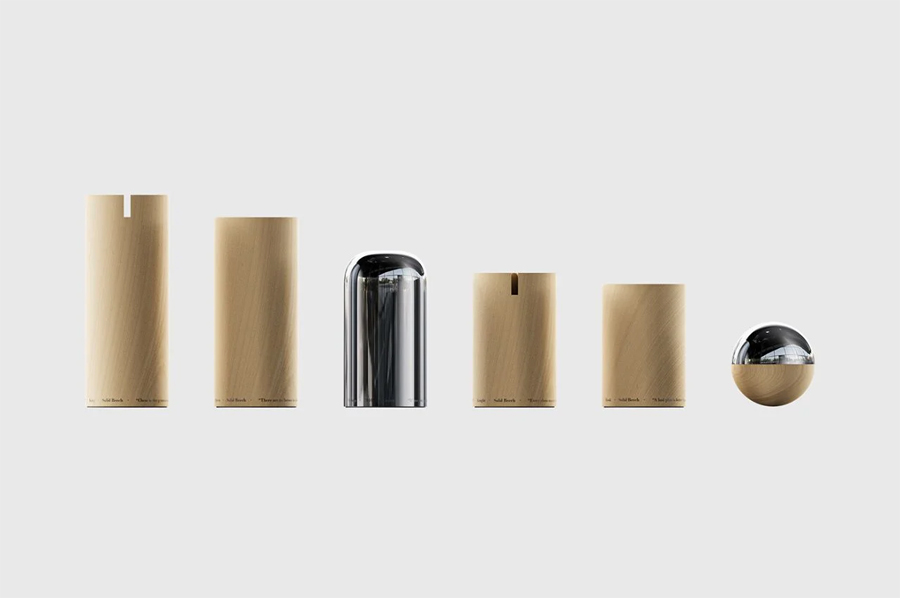 Louis Berger's minimal chess set with partly self-balancing pieces represents a perfect blend of aesthetics and functionality. Its clean lines, innovative engineering, and thoughtful material choices offer a fresh interpretation of a classic game. Whether you are drawn to the comforting warmth of solid beech or the sleek sophistication of 7000 series aluminum, this avant-garde design will captivate both chess enthusiasts and design aficionados. Experience the elegance of Berger's minimal chess set, and take your gameplay to unprecedented heights.