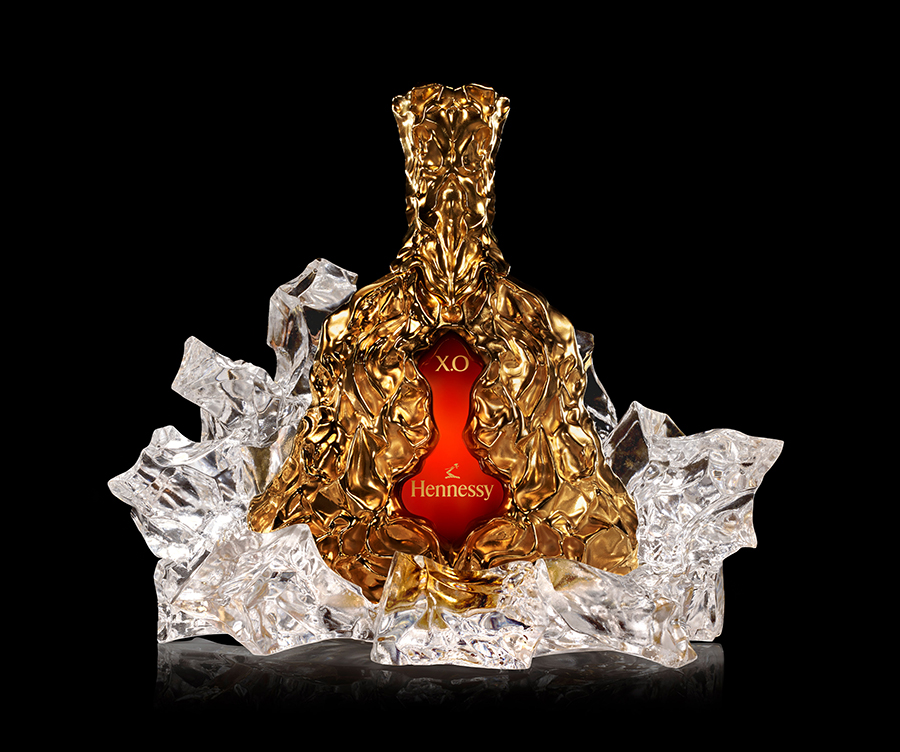 Pritzker Prize-winning architect Frank Gehry has created a limited-edition bottle for the 150th anniversary of drinks brand Hennessy's X.O cognac, which he hopes is unlike "anything people have seen before". The handcrafted cover, which encases the distinctive shape of the Hennessy X.O bottle, was forged from 24-carat gold-dipped bronze to evoke feelings of drinking cognac and the process by which it is made.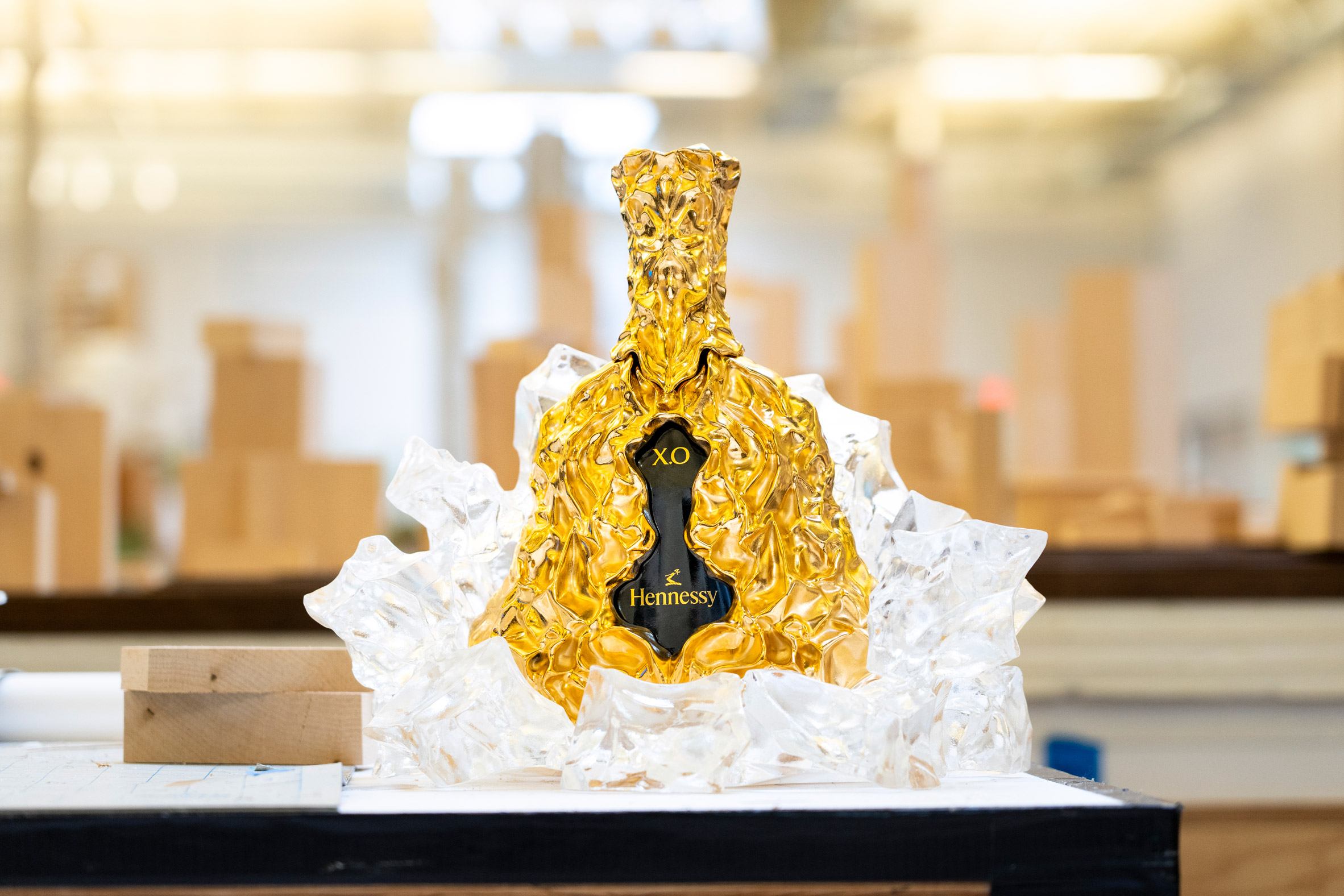 The decanter is encased by a fractured glass glorifier, which further amplifies the inspiration of water and light. "There is such a great history for this product," says the architect, "it was an honor to take on the challenge."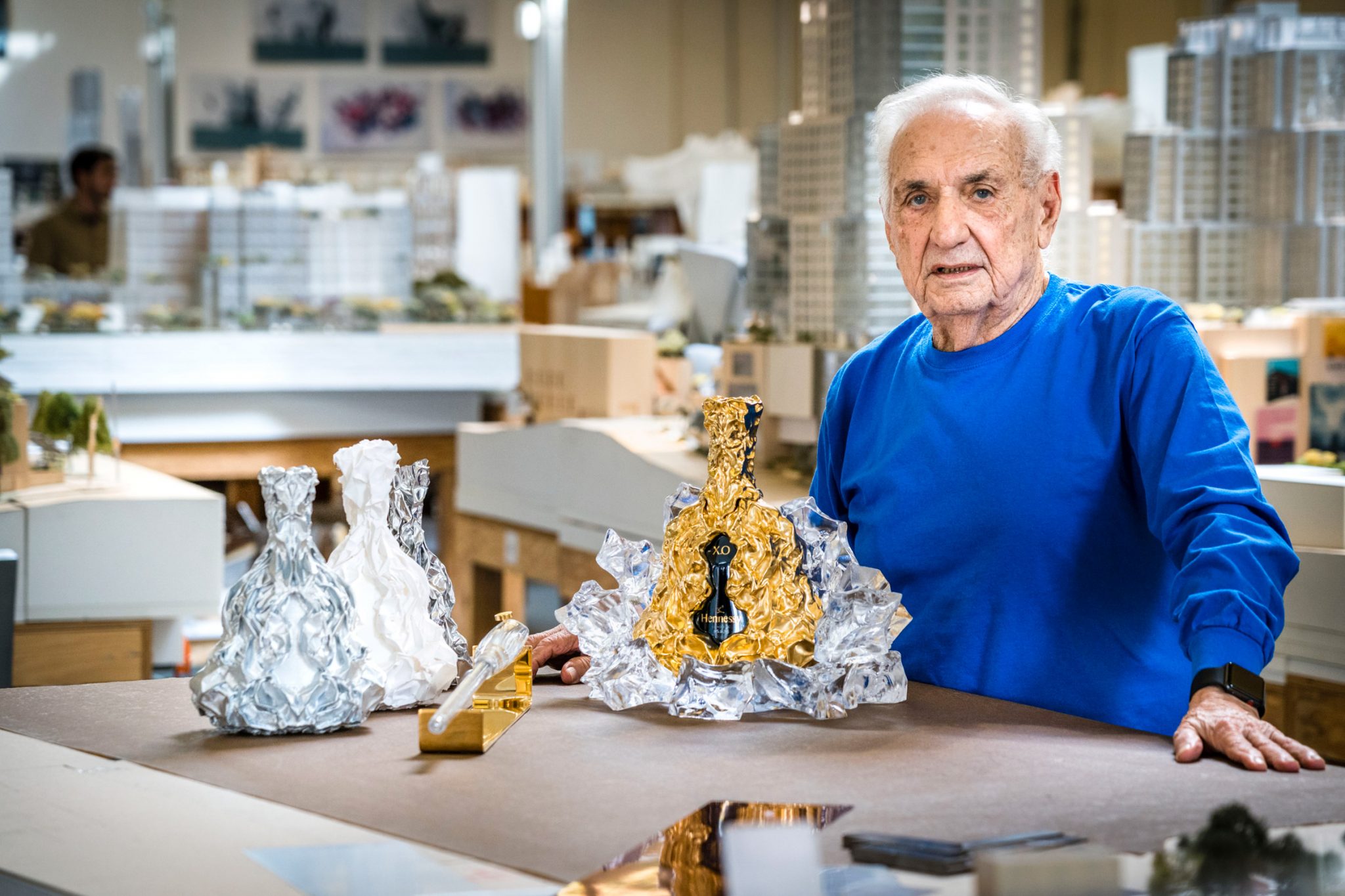 Gehry found his inspiration for the design in the charente river that flows next to the Maison Hennessy in Cognac, France. Using bronze to craft the shell of the bottle, retaining the shape of the emblematic Hennessy X.O bottle, Gehry sought to replicate the surface texture of the river. "The decanter has a strikingly different texture of crumpled, shimmering gold with translucent glass, a combination that evokes the waters of the charente river flowing over the rocks," Gehry explains.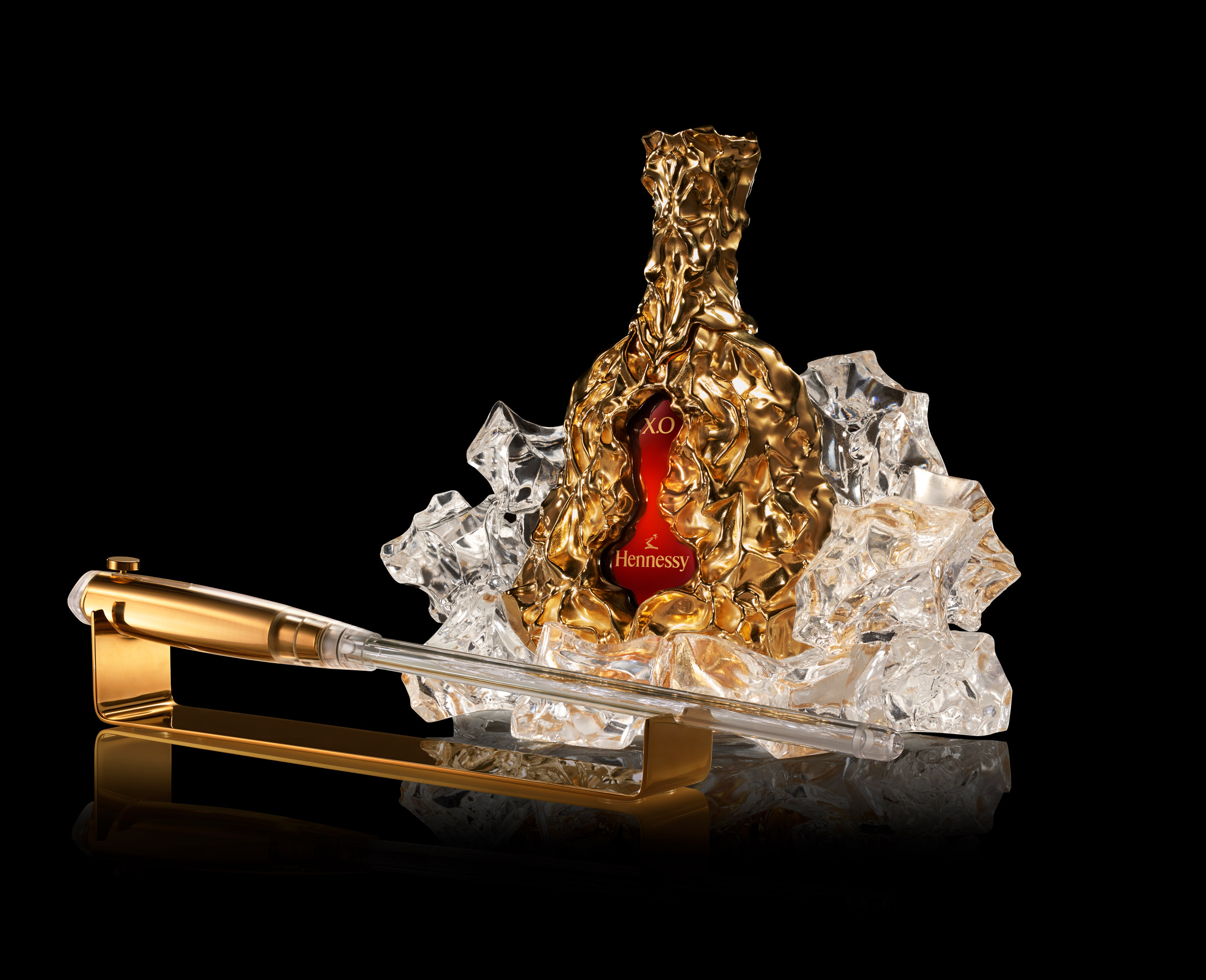 Artisans at the foundry cast the shell in bronze to replicate the charente's surface texture. This was then dipped in gold to create a finish that catches the light. The gold was crumpled to shimmer with movement, painstakingly chiselled by hand. "It's a simple idea," says Gehry, who sought to create a carafe that is as much a sculpture as a decanter. "By crumpling up the material, it gives it a feeling of movement, gives it a feeling of life." Also you might be insterested in a list of the most expensive bottles of wine in the world, as well as list of the best gold watches.