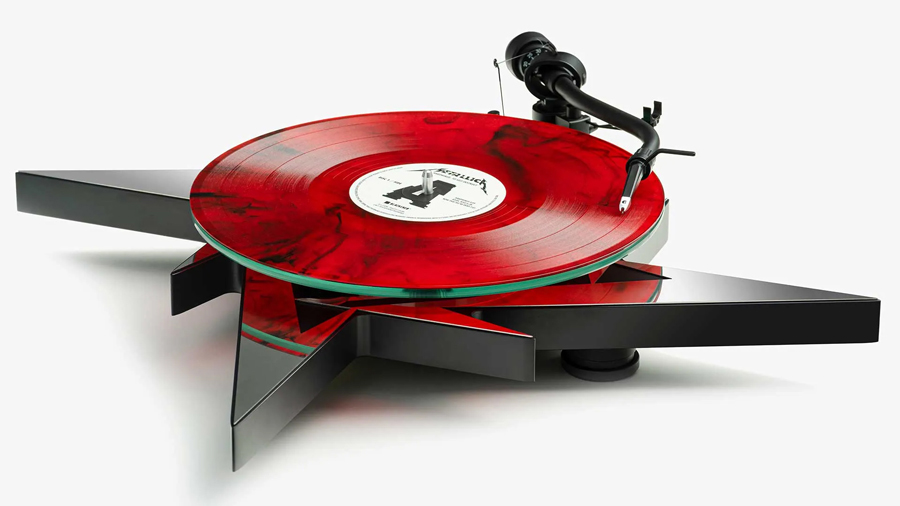 Founded by Heinz Lichtenegger in 1991, Pro-Ject Audio Systems is an Austrian outfit specializing in audiophile-grade sound equipment and hardware. Over the company's more than 30-year history, Pro-Ject has garnered a dedicated following made up of hardcore audiophiles, professional engineers, and musicians. One of the biggest music acts with a long-running proclivity for Pro-Ject has been Metallica, which has just joined forces with the Austrian audio brand to deliver a limited-edition turntable in the midst of the band's Stranger Things – fueled resurgence.
Made by hand in Europe, this turntable is modeled after Metallica's Star logo and is constructed around a massive MDF plinth in this classic "ninja star" shaped design. The deck features a heavy glass platter stacked atop an aluminum sub-platter and capped off with a mirror-finished metal top plate. The Mistelbach-based manufacturer has also bestowed the limited-edition table with an 8.6″ S-shaped aluminum tonearm that comes equipped with a concord-style Pick it S2 C integrated cartridge & headshell.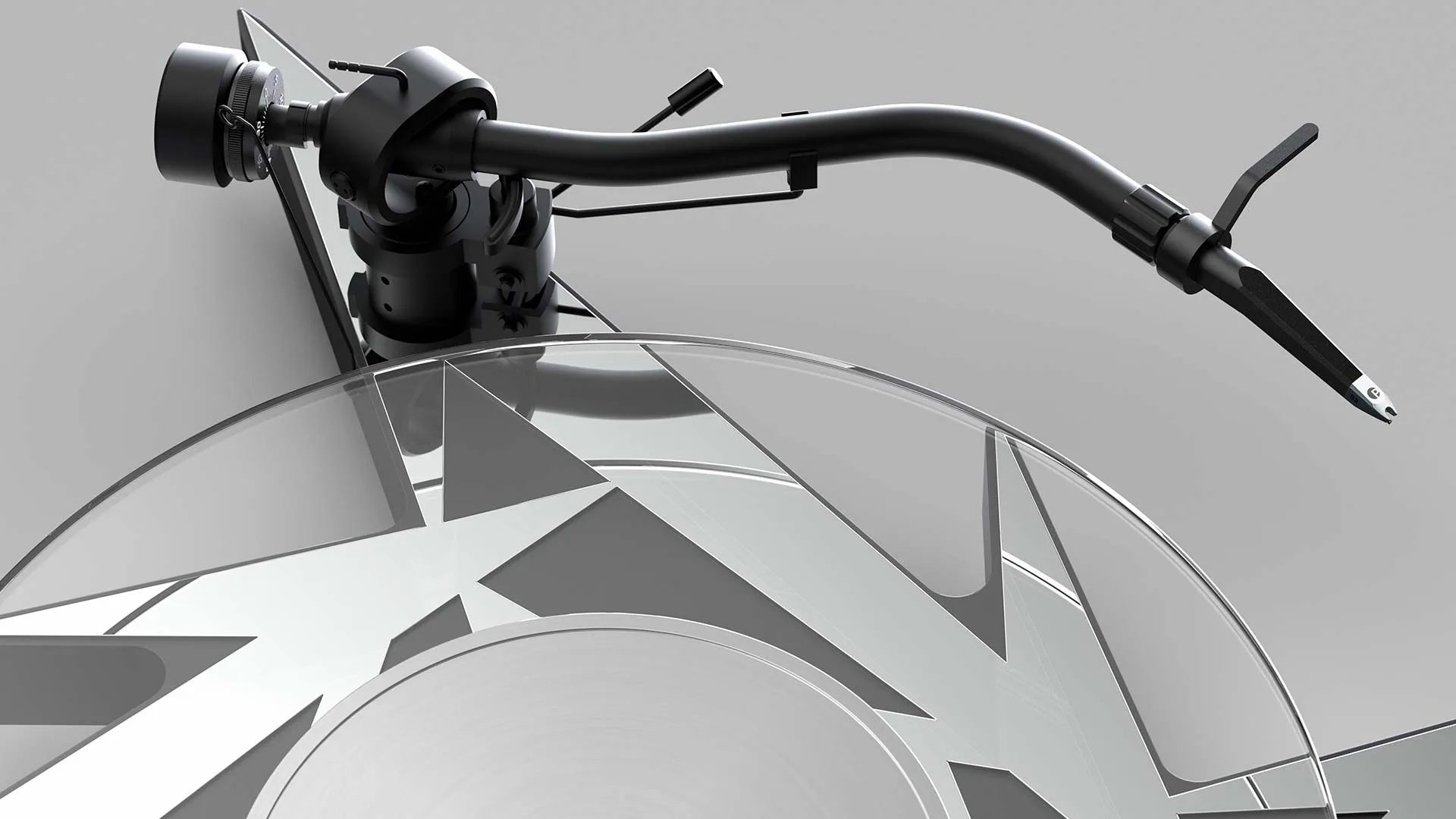 On top of fully adjustable VTA, tracking force, and anti-skating, this heavy metal-themed deck also sports a metal drive-pulley, height-adjustable TPE-damped aluminum feet, a semi-symmetrical phono cable with an integrated grounding wire, and gold-plated RCA connectors. Powering this hifi-grade turntable is a belt-driven motor setup with electronic speed control that's capable of playing at 33, 45, and 78 RPMs. Measuring 16.9" x 4.7" x 16.9", the turntable tips the scales at only 9.9lbs, too.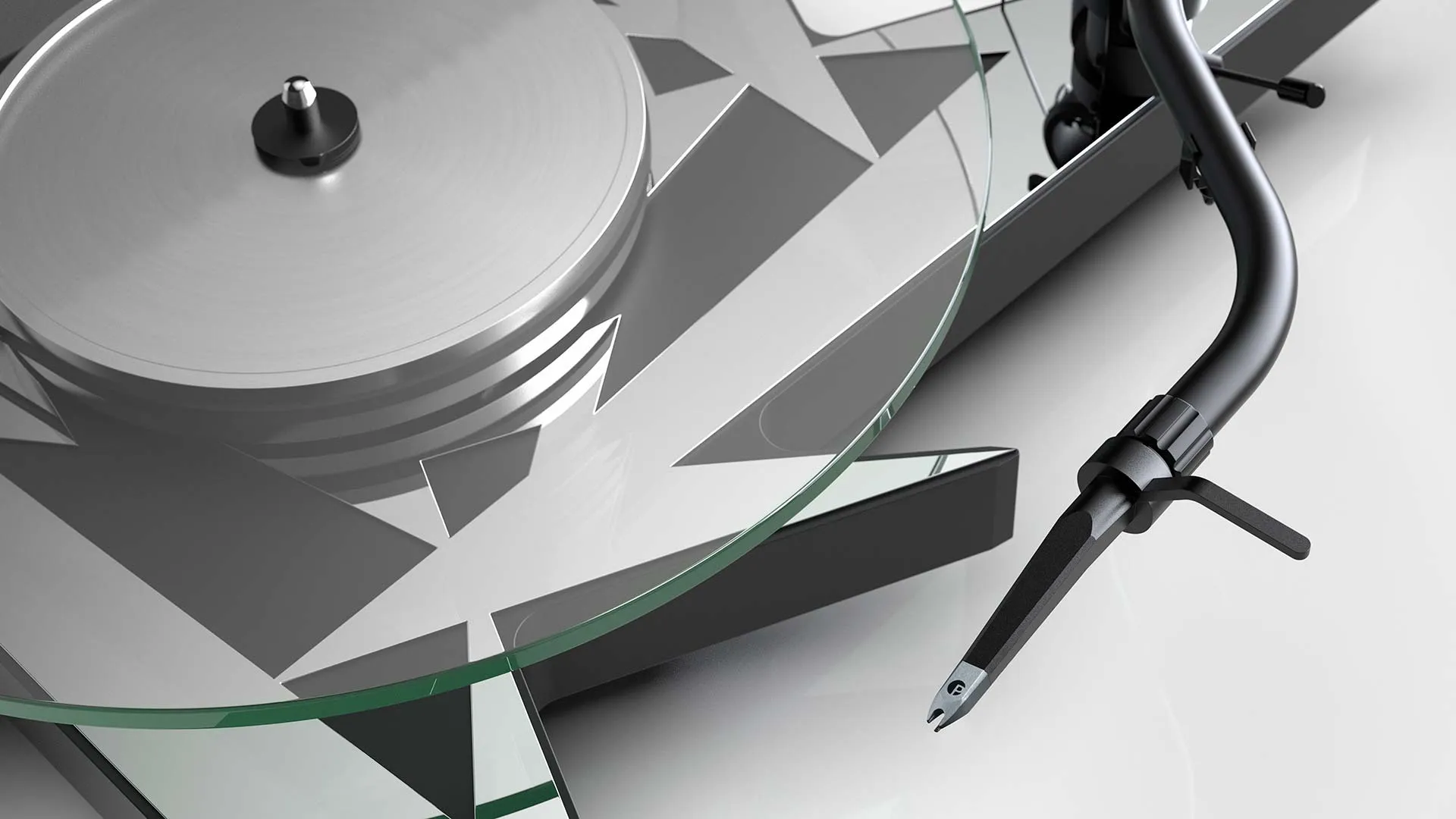 Scheduled for a release later this summer, the Pro-Ject Metallica Limited Edition Turntable has been priced at $1,599. And, while Pro-Ject has yet to reveal production numbers, we expect these turntables to be produced in very limited quantities.