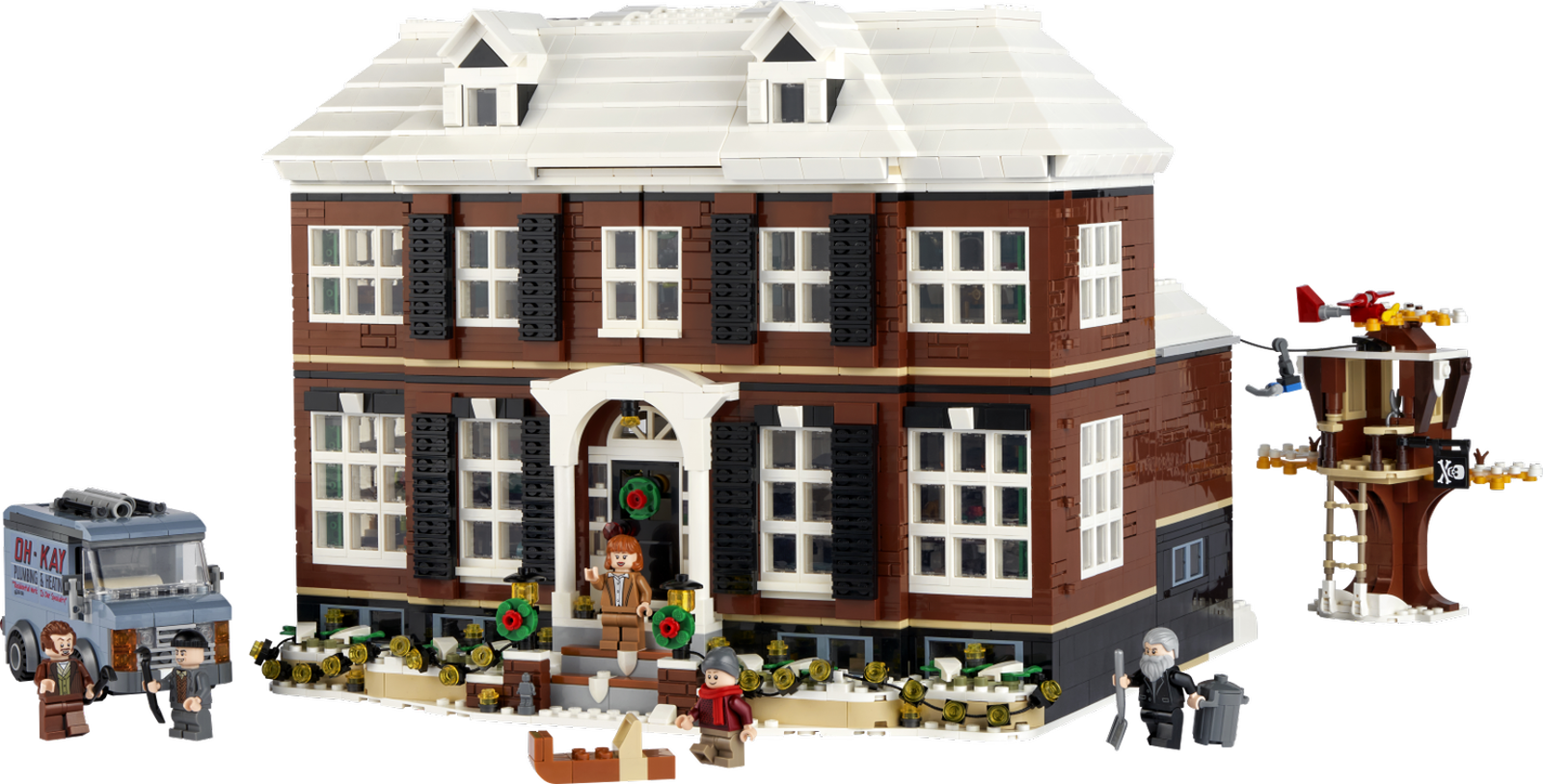 Home Alone easily ranks amongst the most famous Christmas movies of all time. The 1990 holiday flick was an immediate hit and made Macaulay Culkin an overnight celebrity. More than 30 years later, LEGO has decided to honor the movie with a 3,955-piece 'Home Alone' set as part of its Ideas product line.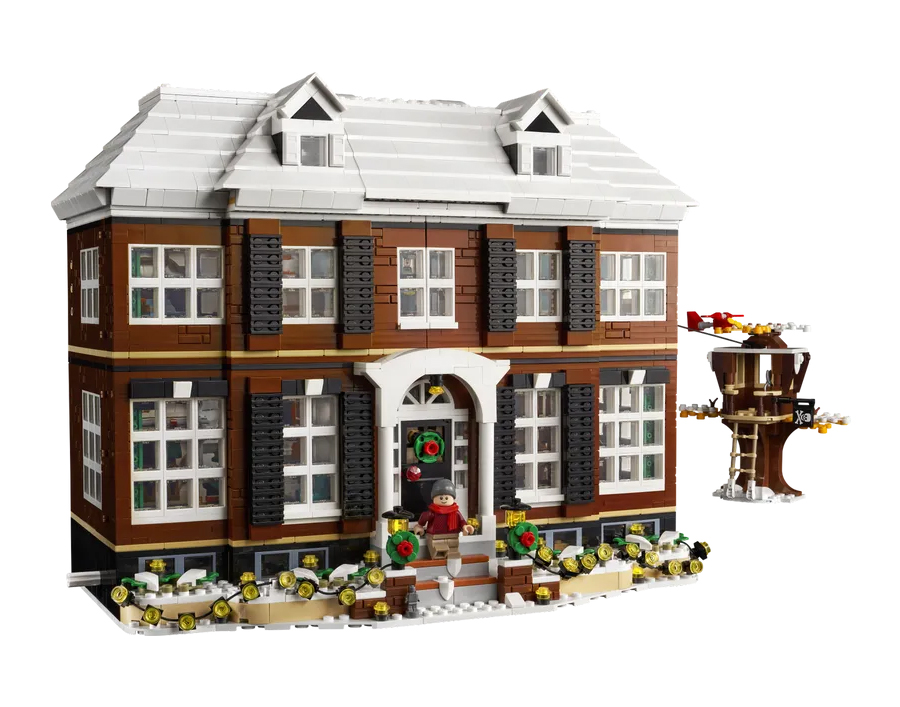 The Home Alone set is LEGO's biggest Ideas set to date, featuring Kevin McCallister's gorgeous suburban house, Kevin, his mother Kate, and the antagonistic Wet Bandits, Harry and Marv. It even includes Old Man Marley. In order to help customers build the spectacular house (as well as show off their unparalleled creativity), the Danish toymaker divided the near 4,000 pieces into 24 bags, much like an Advent calendar. What's more, each bag furthers the plot of the Home Alone story, allowing builders to experience the movie's plot while building this incredible set. The level of detail and craftsmanship in the Home Alone set rings true to LEGO's standard of excellence that fans around the globe have come to know and love. All arenas of Kevin's fabled battlefield with the Wet Bandits are on display in this awesome set. From the iconic "shut up" basement scene, to Kevin's zipline and treehouse, and even the attic, every room in the McCallister house is rigged with an array of boobytraps to replicate the romps in Home Alone . There's even a modular getaway van that includes the Wet Bandits' police hat and crowbar. What's more impressive is that this Home Alone house features swinging walls and a removable roof so users can access its interior.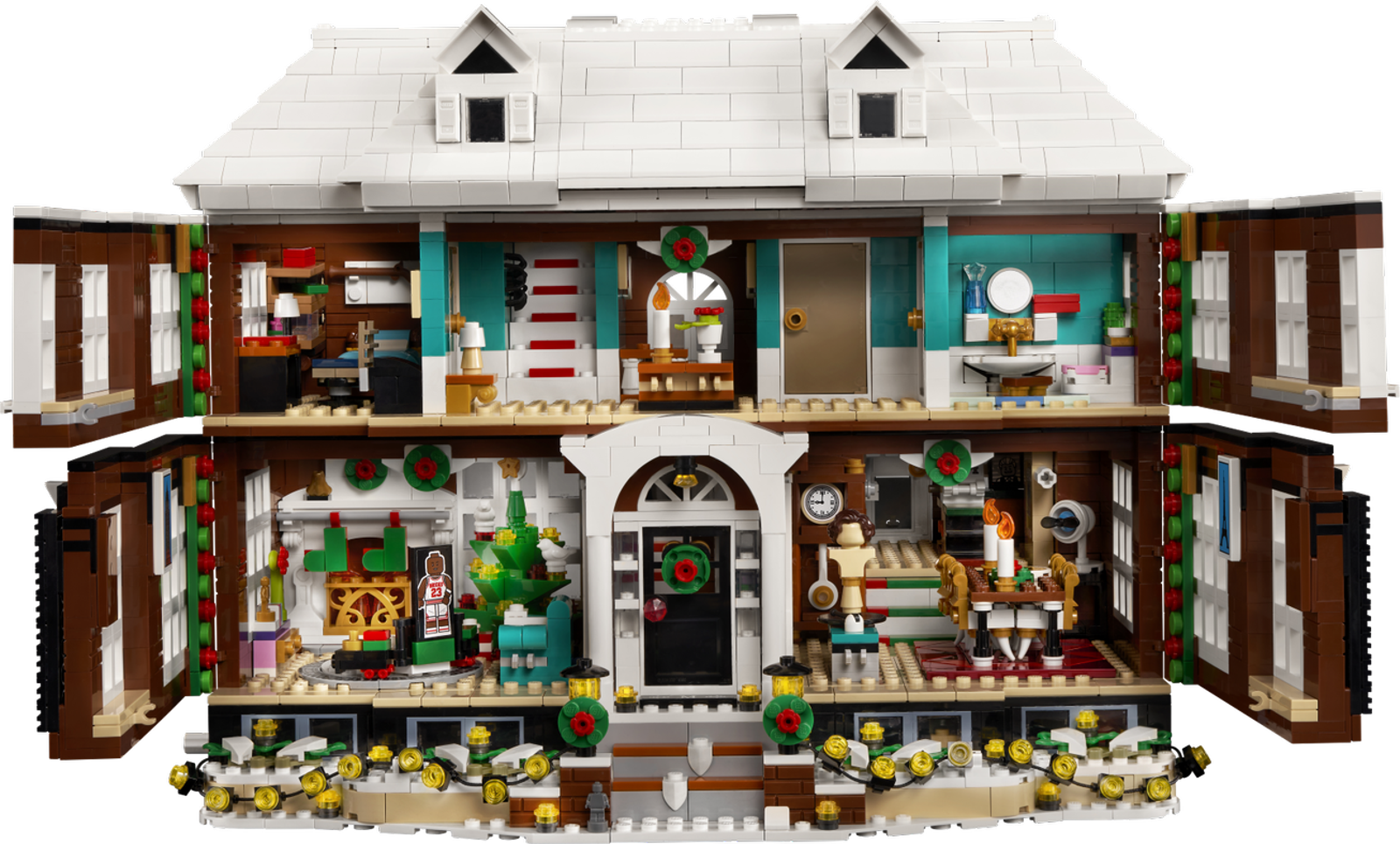 LEGO has a storied reputation for their fastidious recreations of iconic movies, landmarks, and shows, and the Home Alone set is no exception. It's a heartfelt blend of humor, storytelling, and ingenuity that exemplifies the genius that made LEGO the largest toy manufacturer in the world. Meanwhile you can check our list of the biggest LEGO sets ever and the most expensive LEGO sets ever.