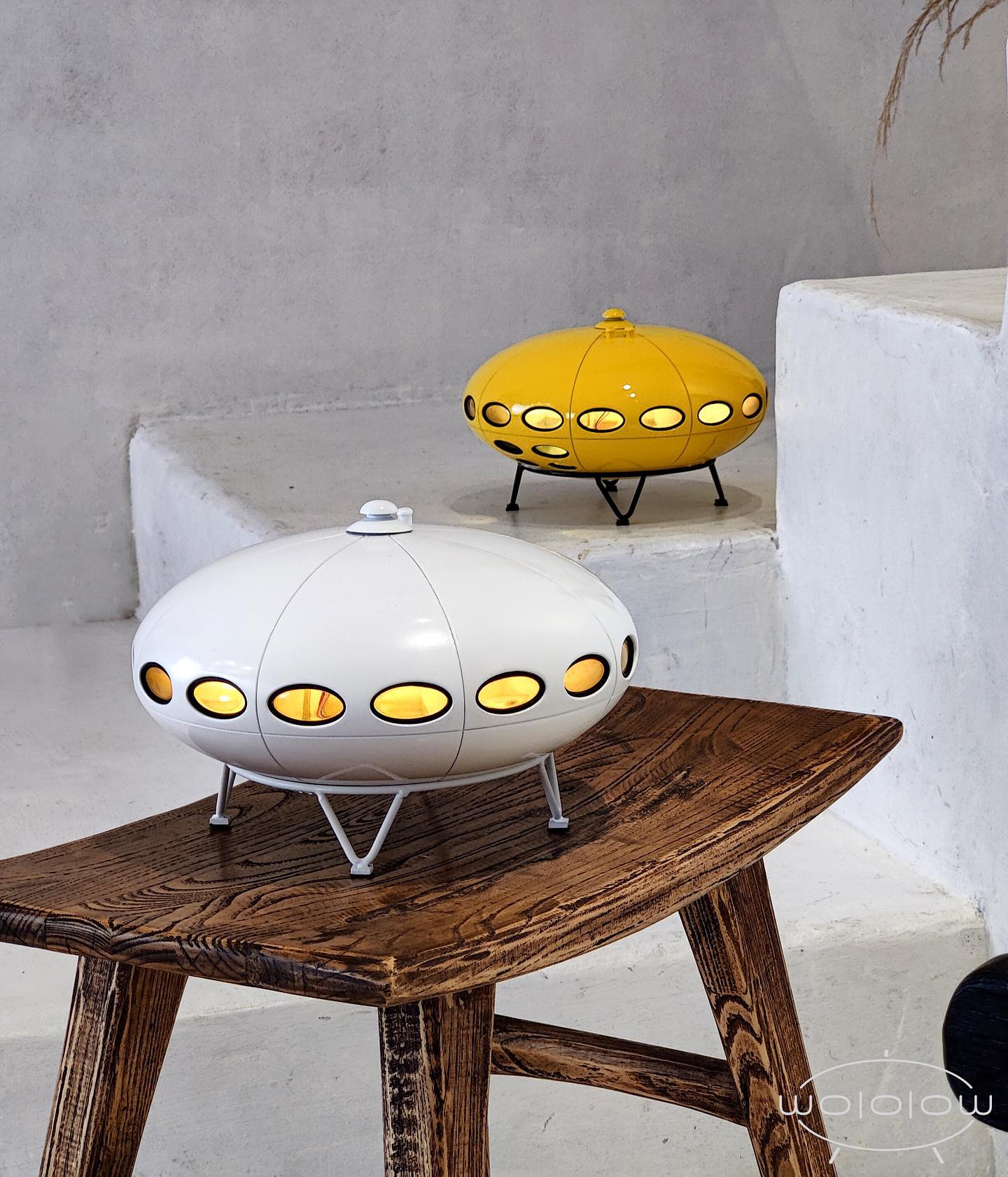 Design trio Artur Koshatashyan, Kostya Trunov, and Simon Robson introduce 'WOLOLOW', a UFO-shaped night light for the home. Embodying a nostalgic sci-fi aesthetic, the product design actually represents a miniature copy of the iconic 'Futuro House' designed in 1968 by Finnish Architect Matti Suuronen as a portable chalet.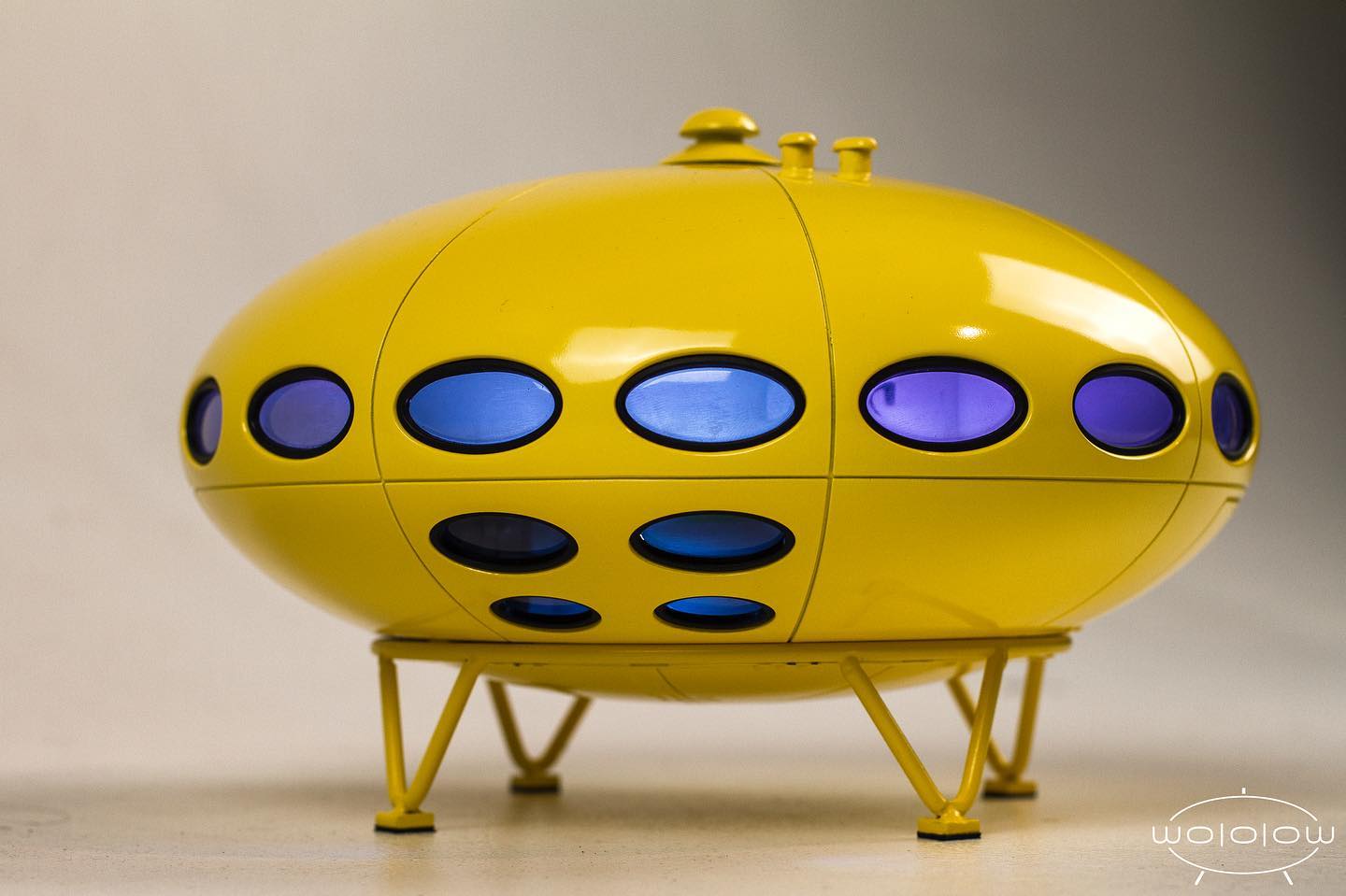 "We believe that this faithful and accurate 1:32 scale model with the added functionality of a lamp will be a pleasant and fun reminder of the times of the Space Age for you. So let your children dream, and you choose the right color and brightness and enjoy the pleasant glow of the UFO," shares the team.
The 'WOLOLOW' comes with three brightness levels and seven different light color modes. These functions can be managed by touching or holding down a button at the top of the night light using a single finger. Powering the product is a Li-ion accumulator lasting up to 12 hours; users can refuel the battery through a magnetic charging port located at the bottom of the 'WOLOLOW'.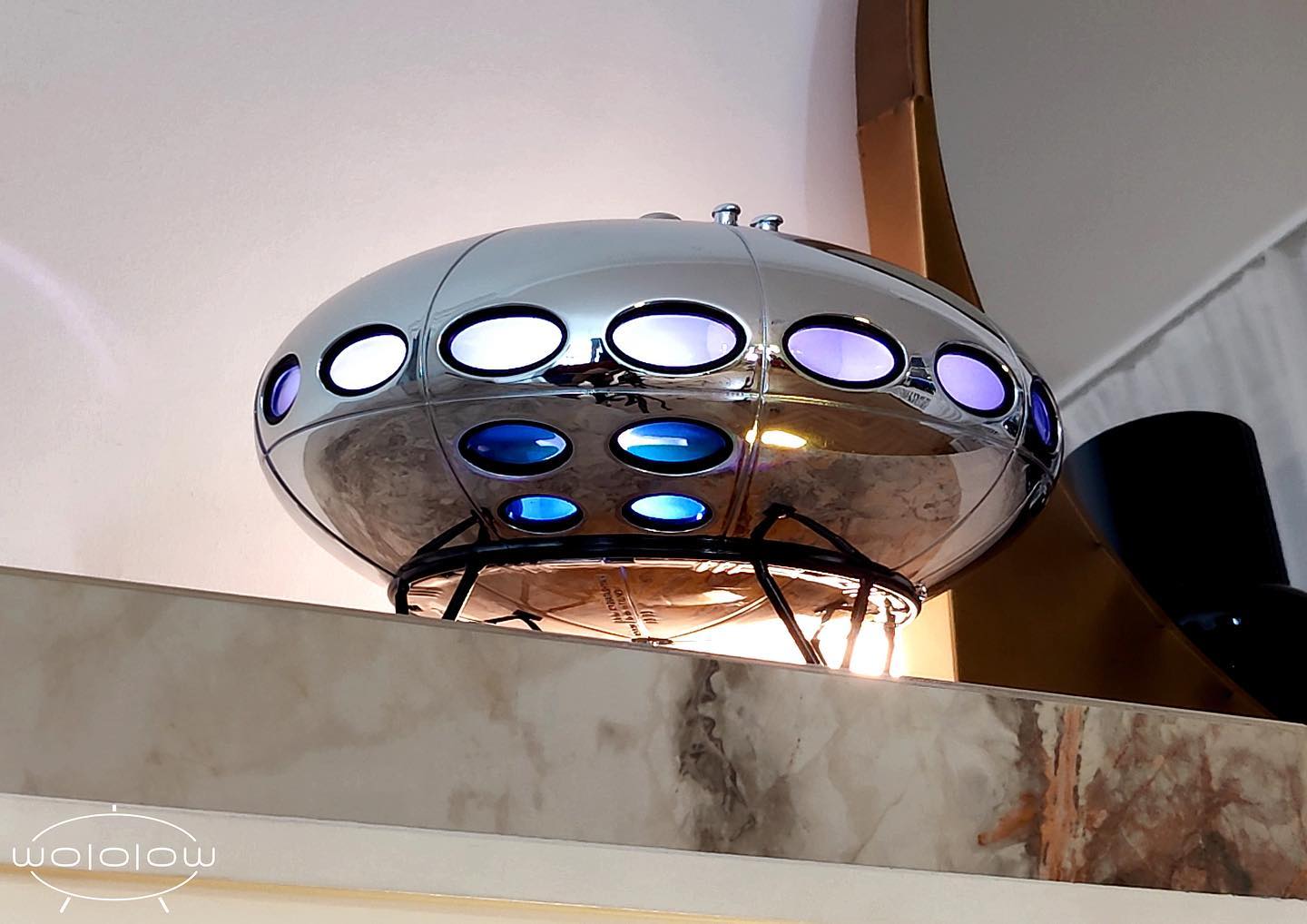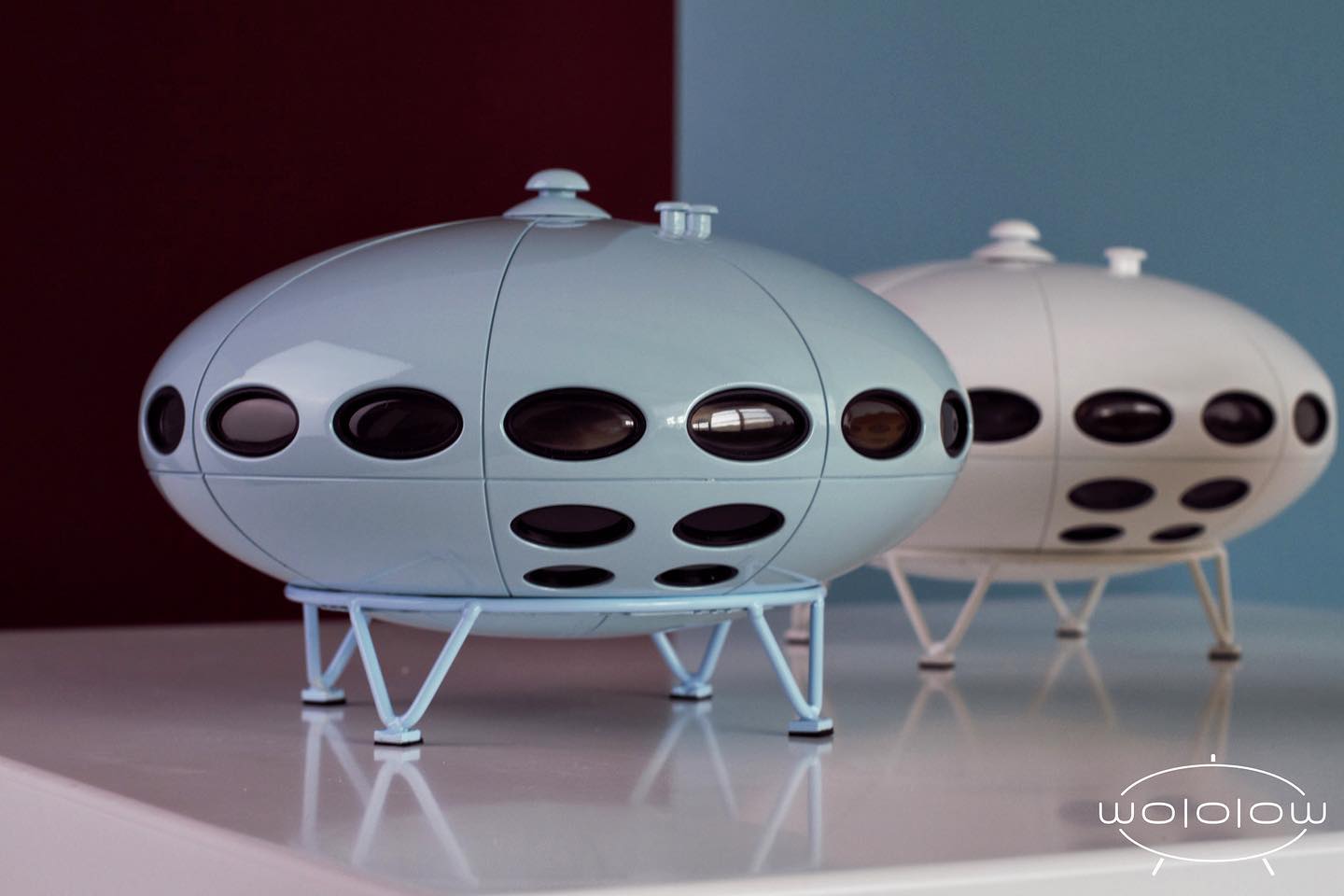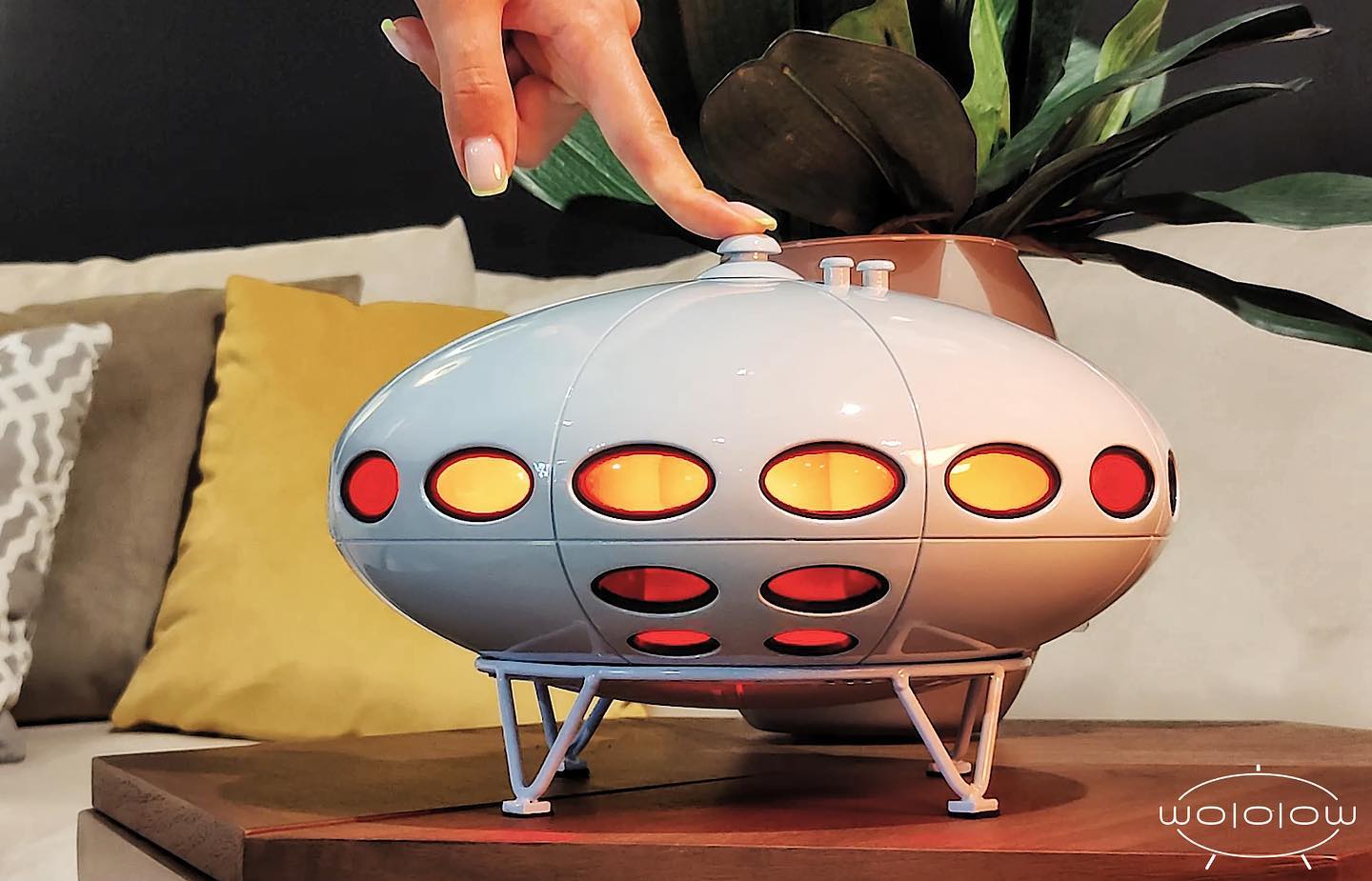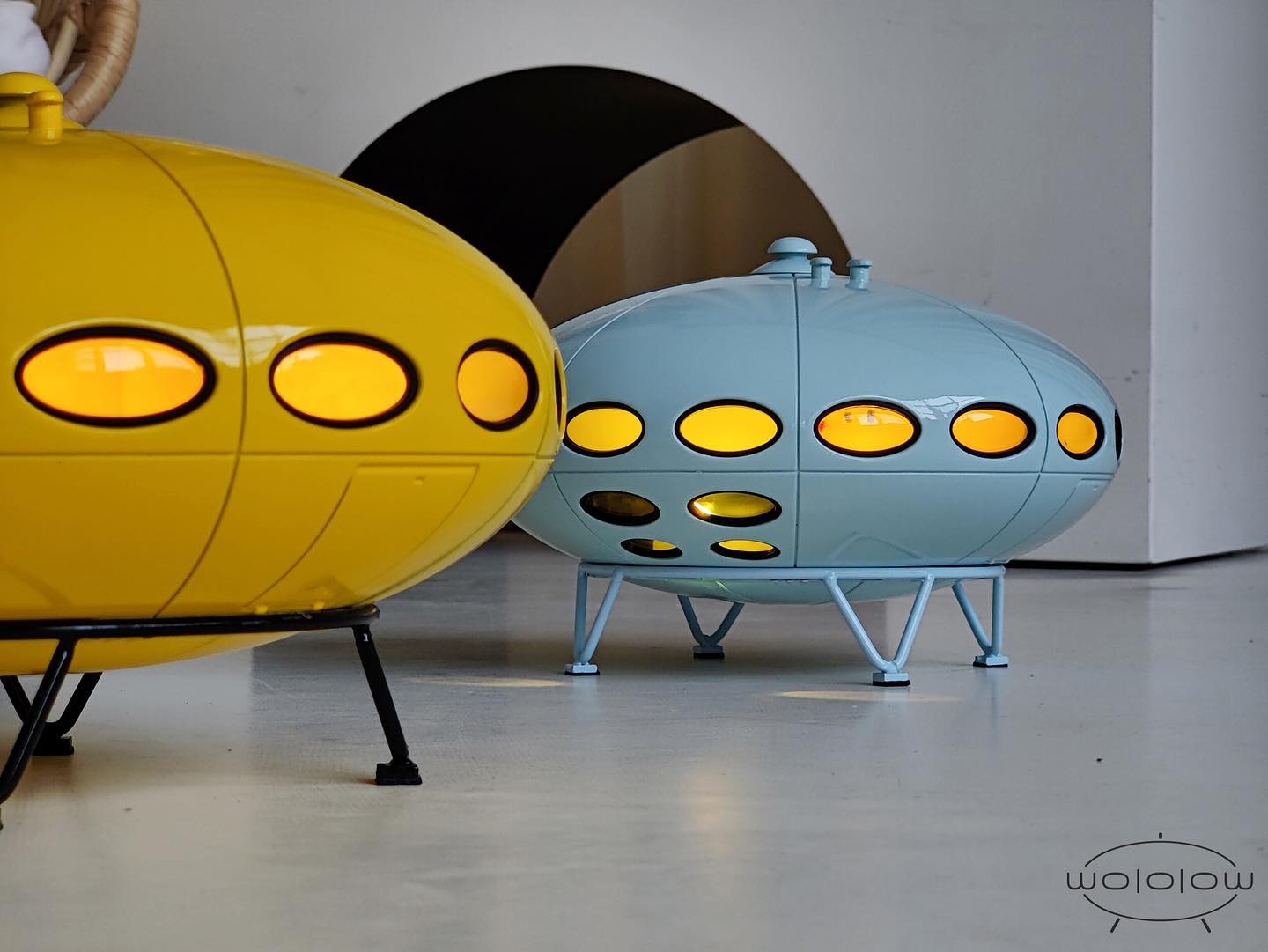 As for materials, to ensure durability and safety, the main body is fitted with ABS plastic and the windows with PC plastic. Holding the UFO is a base made of metal with coated tips.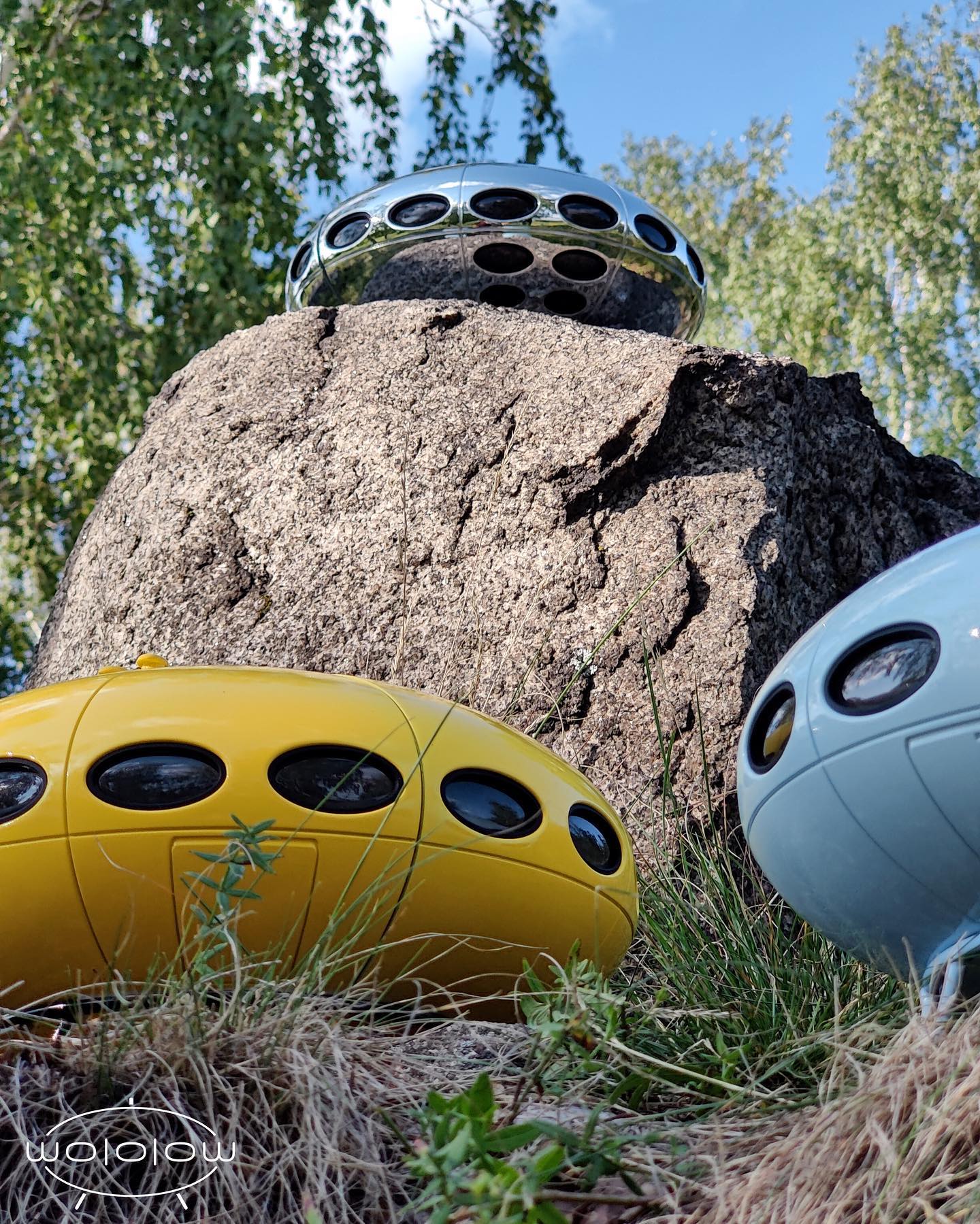 The trio will launch the official 'WOLOLOW' Kickstarter page in 45 days, and buyers will get to choose the night light in one of four colors: white, sky-blue, yellow, orange. The selection of shades playfully alludes to galactical features and co-existence between 'earthlings' and extraterrestrial life. Also you might be interested in 25 industrial table lamps in vintage style.