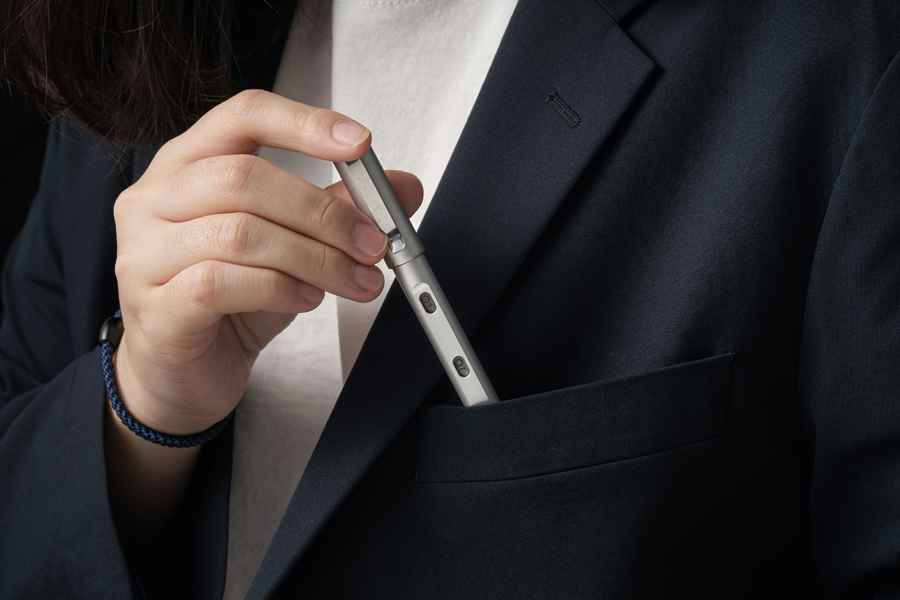 The EDC (Everyday Carry) community is buzzing with excitement as the iconic Tool Pen collection makes a triumphant return. Coming straight out of Taipei, Taiwan, the Tool Pen collection is the real deal for anyone who loves both style and utility. The folks behind it, mininch, are no strangers to creating awesome stuff – they've already knocked it out of the park with several successful Kickstarter projects.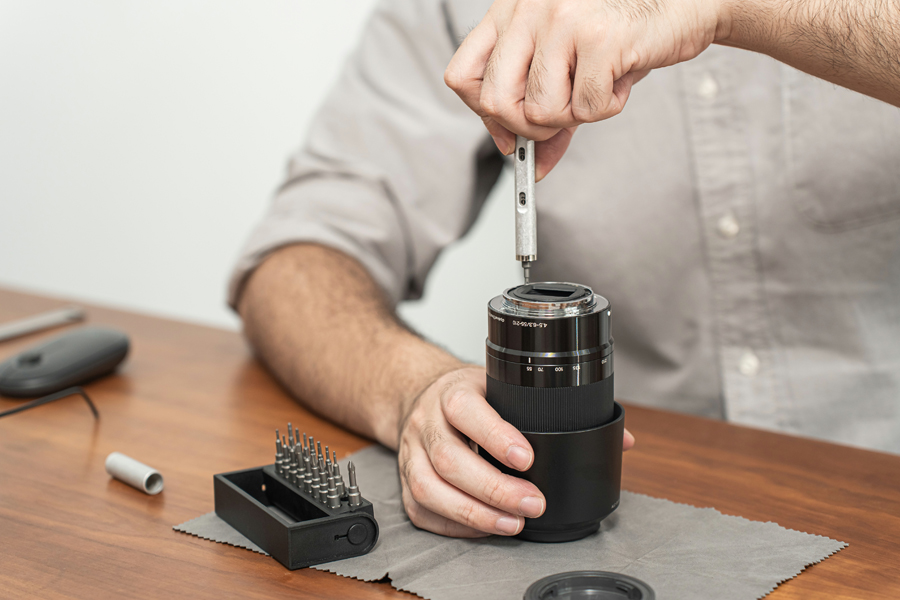 The Pop-A-Point design is a total game-changer in the Tool Pen collection. You can switch out bits like a pro, no fuss or hassle. Forget juggling a bunch of different tools – this pen makes it super easy to flip from one tool to the next without breaking a sweat.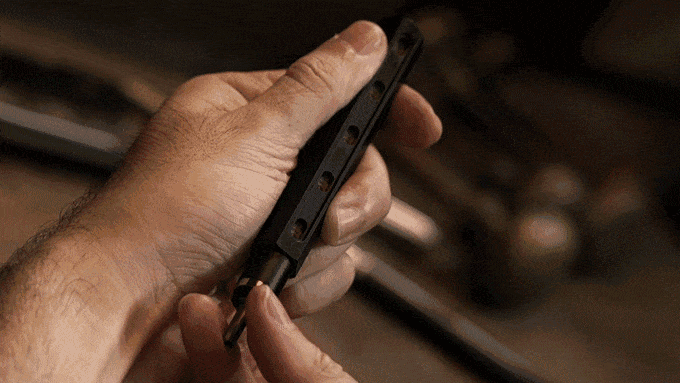 Key Features:
Marking Icons on Bits
The Tool Pen collection comes with marking icons on each bit, enabling instant size and shape recognition. No more guessing games when picking the right tool bit. This feature makes choosing the one you need quick and no-nonsense.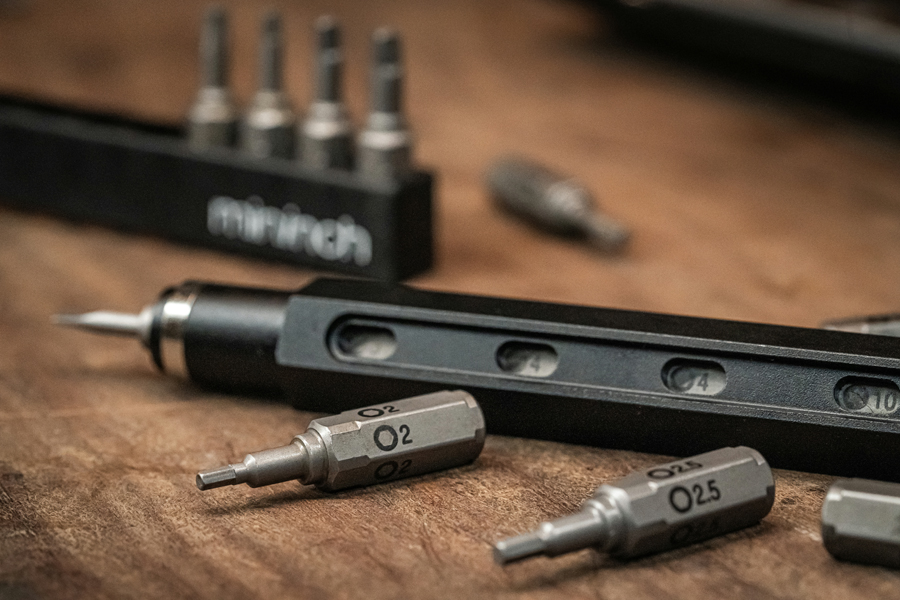 Bit Display Windows
A quick glance is all you need to see all the bits inside the pen, thanks to the bit display windows. This feature further adds to the convenience, allowing you to make quick decisions on the fly.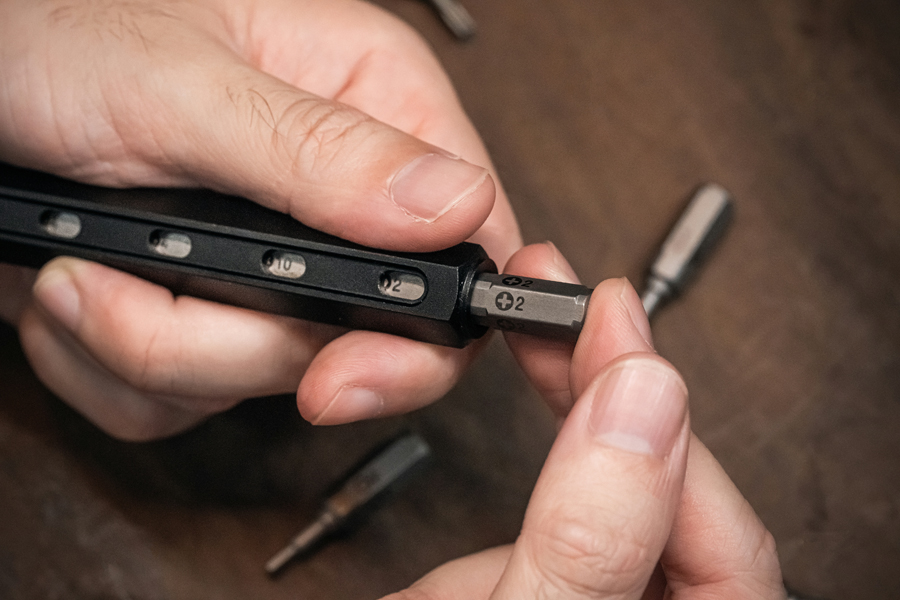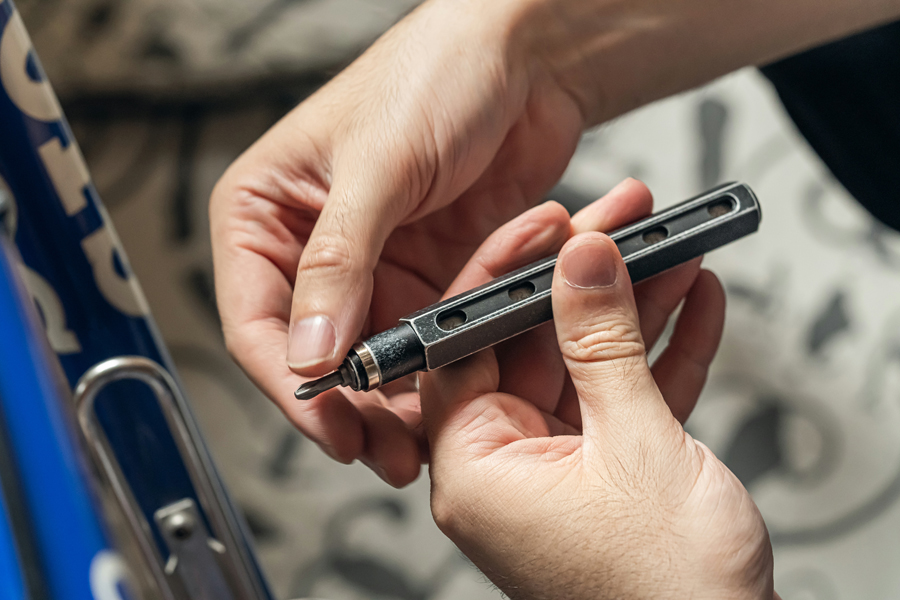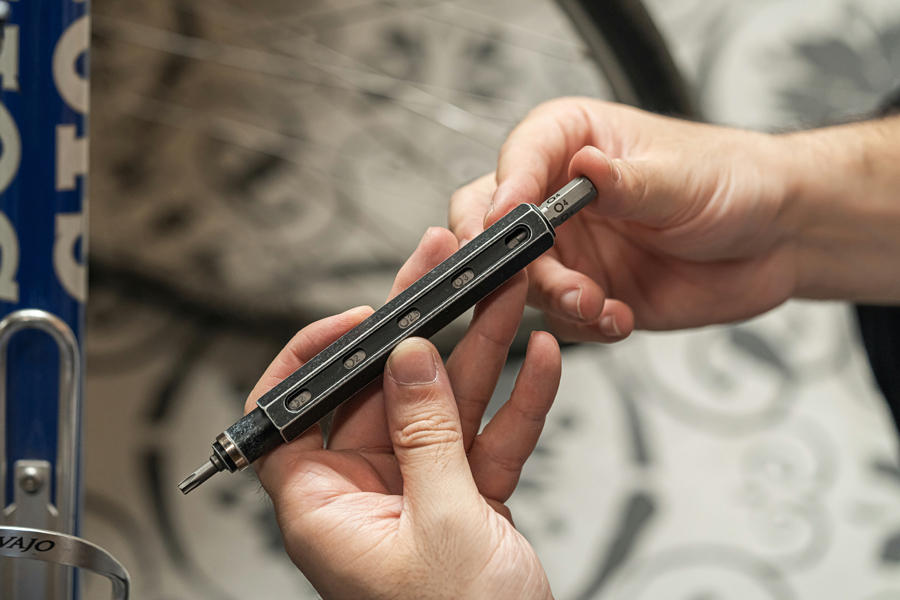 Magnetic Snap
The magnetic snap is a lifesaver, especially if you're always on the go. It locks everything in place securely and opens smoothly when you need it. So you can trust this tool to hold up, even with the bumps and knocks of everyday life.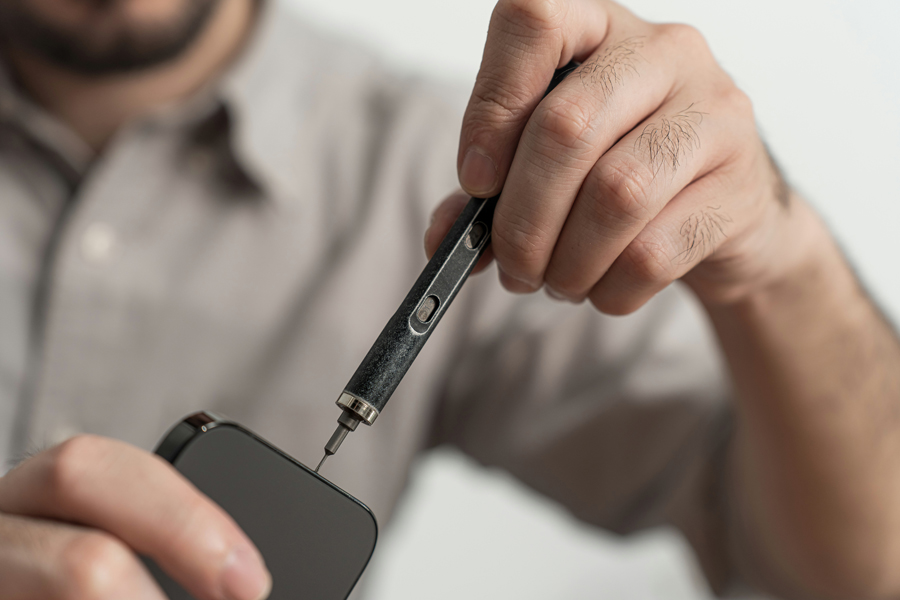 This multi-purpose tool also comes with a handy pocket clip for secure storage. Whether in your pocket or backpack, it's always within easy reach. Enjoy the fusion of elegant pen design and practical multi-tool functionality.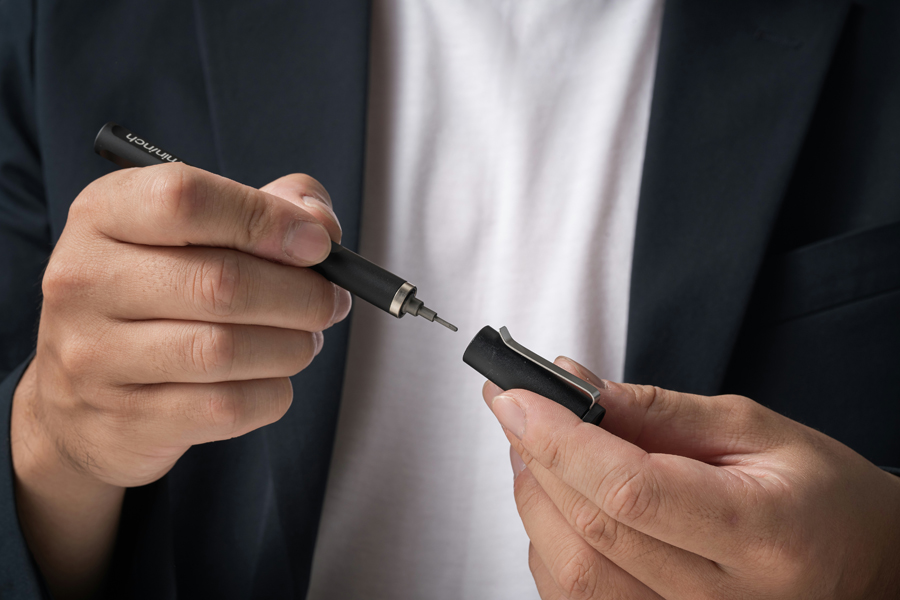 Stylish Finishes
You've got options when it comes to how your Tool Pen looks.There's something for everyone: Standard Anodized, Hard Anodized, and Stonewashed. Plus, these finishes aren't just for show – they let you personalize your tool to fit your own vibe.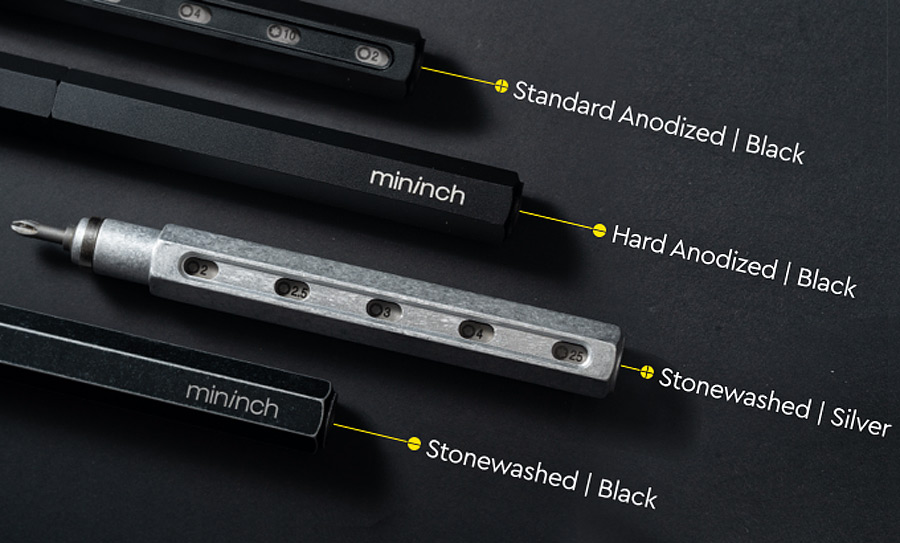 The classic Anodized Finish is crafted for everyday durability. A specialized electrolytic process creates strong oxide coatings that provide a sleek, protective layer with a premium texture. Feel the satisfying matte surface as you effortlessly rotate the pen.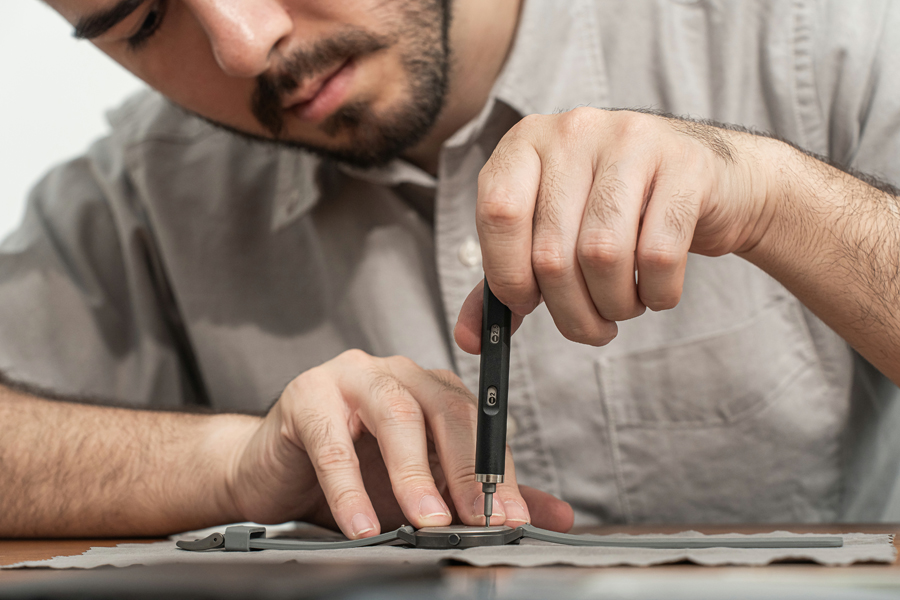 Hard Anodizing is a treatment for aluminum that thickens its natural oxide layer, offering exceptional resistance to corrosion and wear. This advanced layer safeguards against scuffs and extensive use.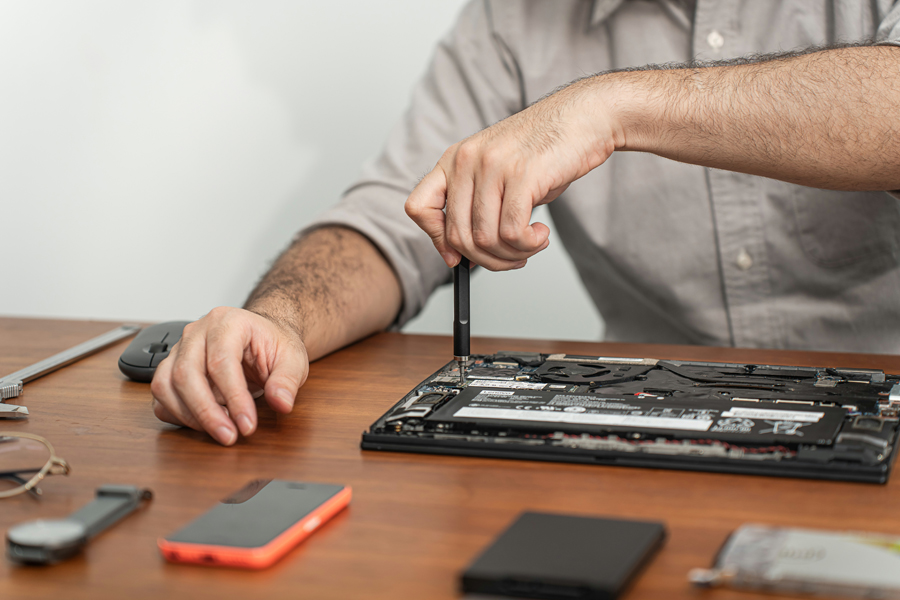 Achieved through the tumbling of metal with abrasive materials, the Stonewashed Finish offers a non-reflective surface. This method gives the tool a uniquely weathered and distinct look, making it stand out from tools with brushed or satin finishes.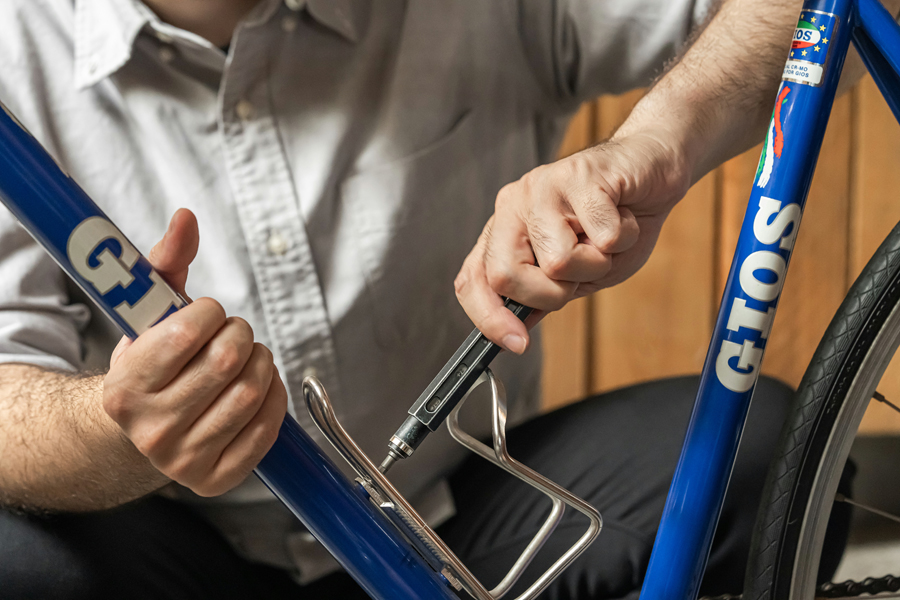 Over time, the Tool Pen collection has just kept getting better, and that's all thanks to real-world feedback from its fans. It's still got all the classic features people can't get enough of, but now it's also packed with some smart updates to make using it even more awesome.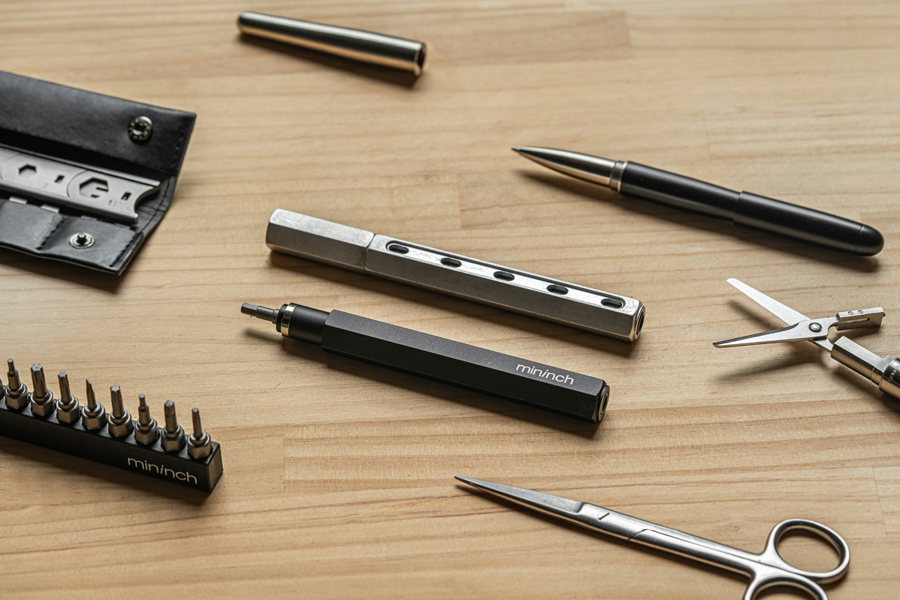 Right now, you can grab your own Tool Pen on Kickstarter and score some sweet Early Bird deals and discounts. You can even pick from different reward levels and extras to make sure you get a Tool Pen set that's just right for you.