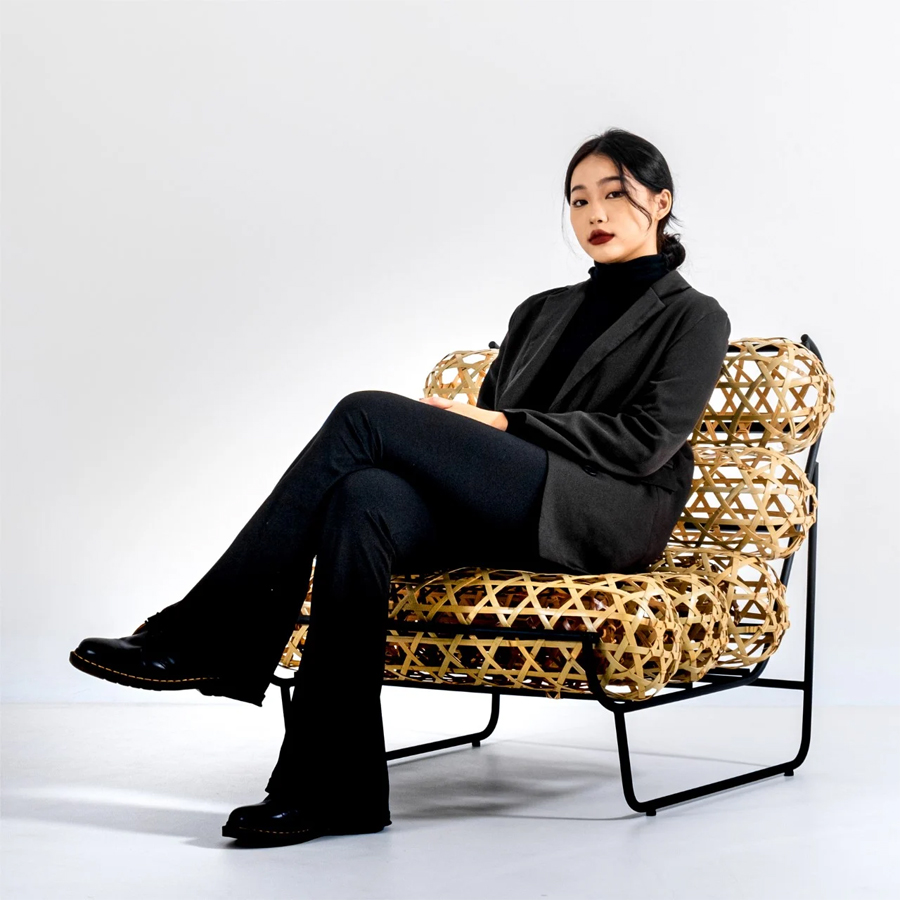 Rattan, a pliable and robust material derived from palm species indigenous to Asia, Australia, and Africa, has been a staple in furniture crafting for centuries. Renowned for its versatility and resilience to water damage, rattan traditionally manifests itself in woven baskets and rustic furniture designs. Its inherent attributes add a certain warmth, texture, and depth to spaces, regardless of whether the design ethos is rustic, cozy, or bohemian. However, rattan rarely graces modern designs due to the modernist preference for cutting-edge materials and manufacturing techniques. The Mua Lau Lounge Chair, however, disrupts this norm by incorporating this age-old material in an ingeniously modernistic way.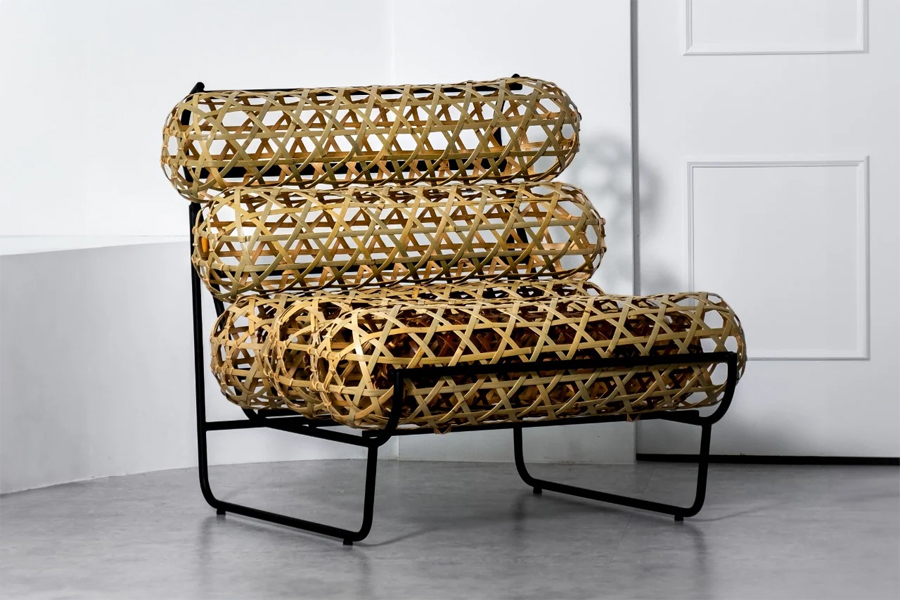 The design of the Mua Lau Lounge Chair reflects an extraordinary juxtaposition of rattan and bent metal piping, creating a unique silhouette that is visually compelling and structurally sound. Rattan, often employed as a fabric substitute in furniture, finds a novel application in the Mua Lau chair – it replaces traditional foam and cotton stuffing. The chair features rattan 'bolsters' meticulously crafted by weaving 12 bamboo strips into tight cylinders. The resulting structure offers an intriguing blend of compressive strength and flexibility, bending under pressure to provide a comfortable springiness.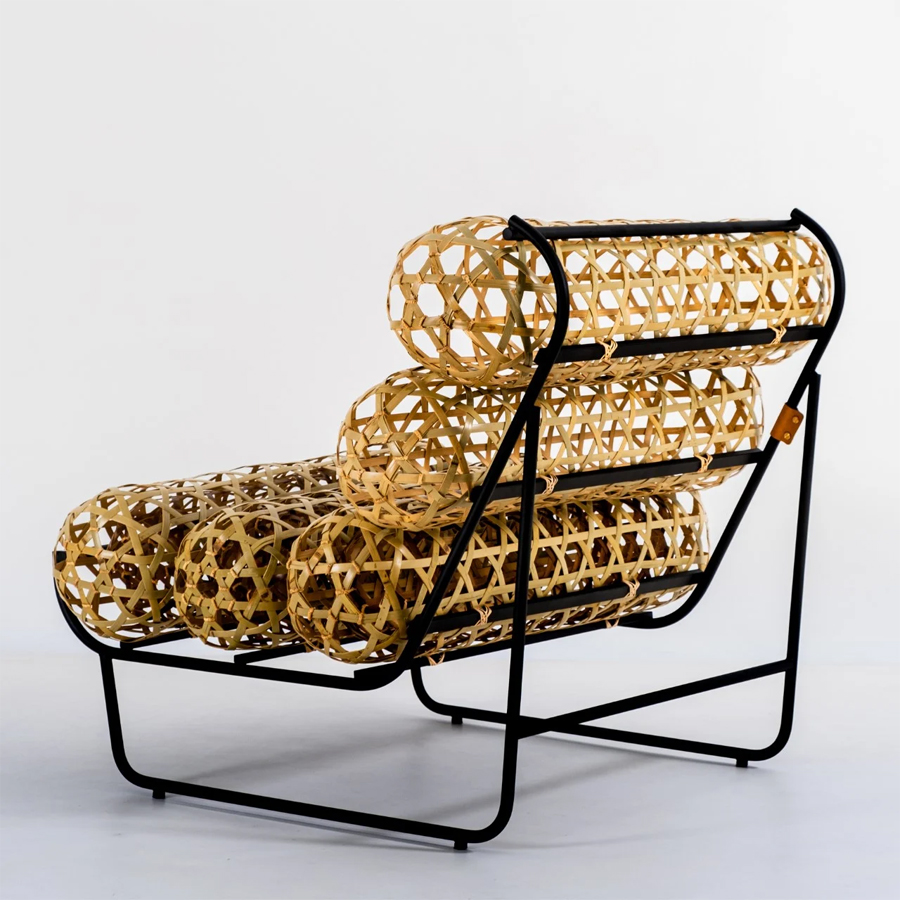 The Mua Lau chair borrows its name from a popular Taiwanese delicacy known for its crunchy exterior and soft, chewy center. In an intriguing parallel, the chair is designed to offer a multi-layered sitting experience akin to biting into the eponymous treat – with a sturdy exterior and a soft, yielding interior.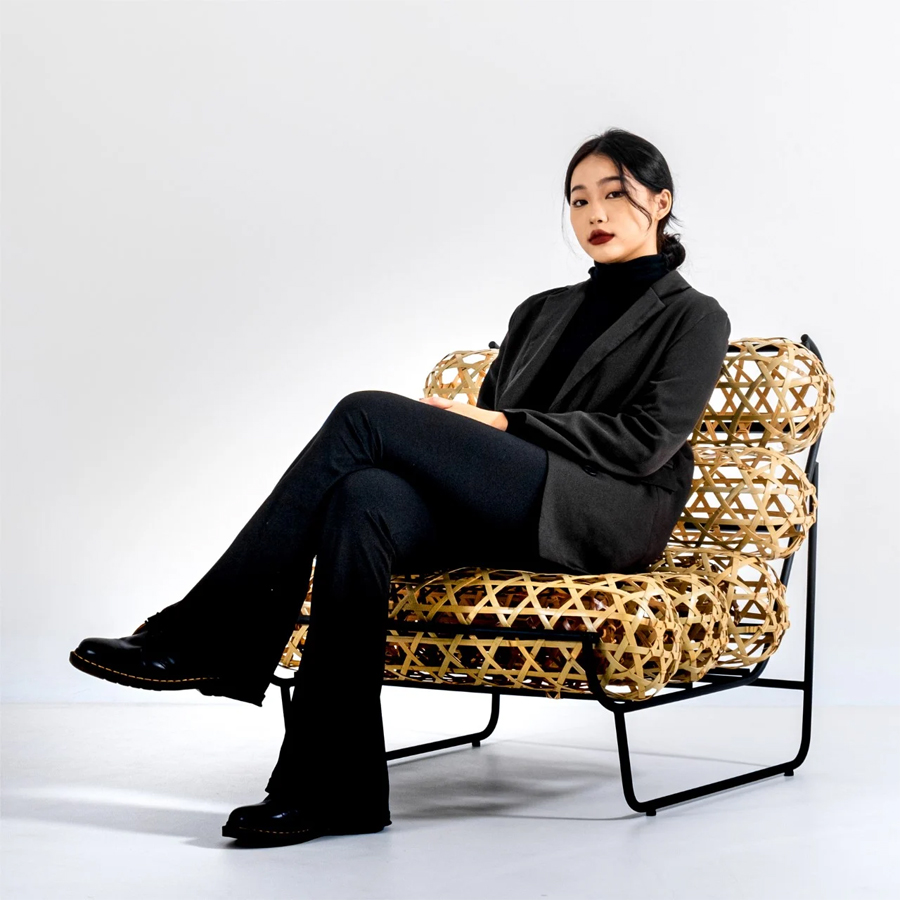 This innovative design concept allows the rattan to play a dual role in the Mua Lau chair – it adds a visual charm and serves a functional purpose. The open weave design is highly engaging and beckons the observer to try it out. Upon doing so, one is greeted by the astonishing flexibility and comfort provided by the design. It manages to offer the comfort of dense cushioning, albeit with the clever use of woven wooden strips.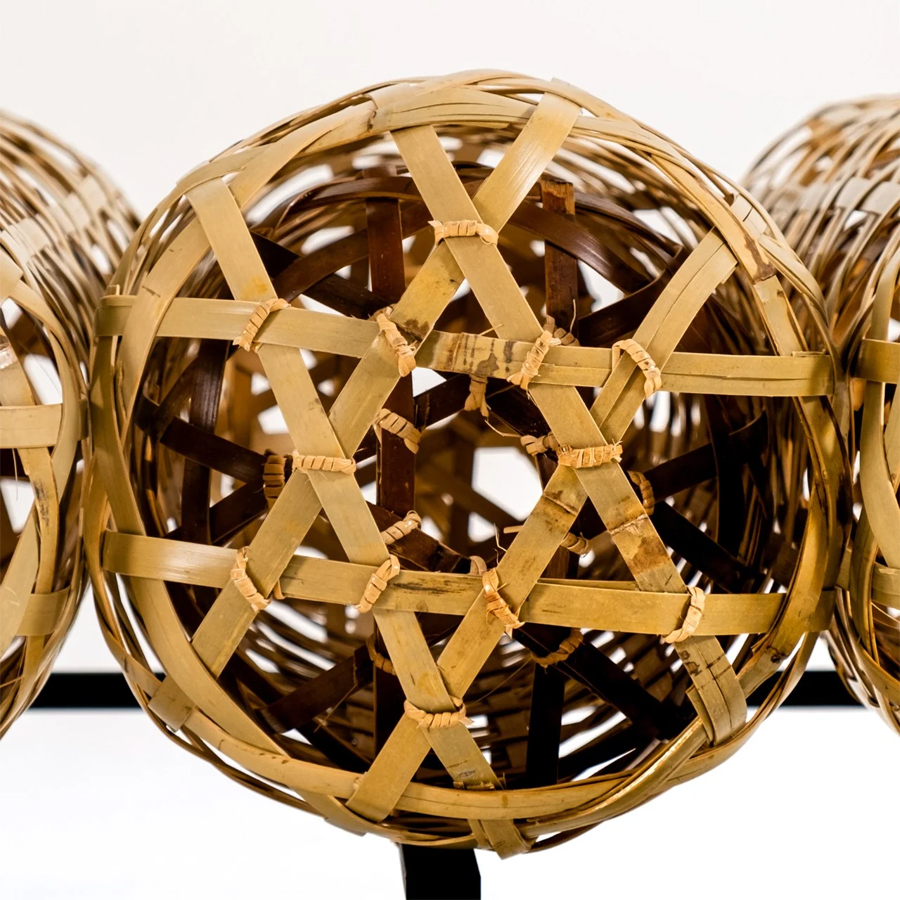 The Mua Lau Lounge Chair is a Silver Winner of the A' Design Award for the year 2023, testament to its exceptional design and innovative use of traditional materials. It stands as a remarkable example of design innovation that seamlessly merges traditional crafting materials with modern aesthetics, and it successfully challenges the notion that rattan is incompatible with contemporary furniture design. With the Mua Lau chair, rattan is effectively repositioned within the lexicon of modern design materials, paving the way for more innovative applications in future furniture design. Also be sure to check the most expensive chair in the world.