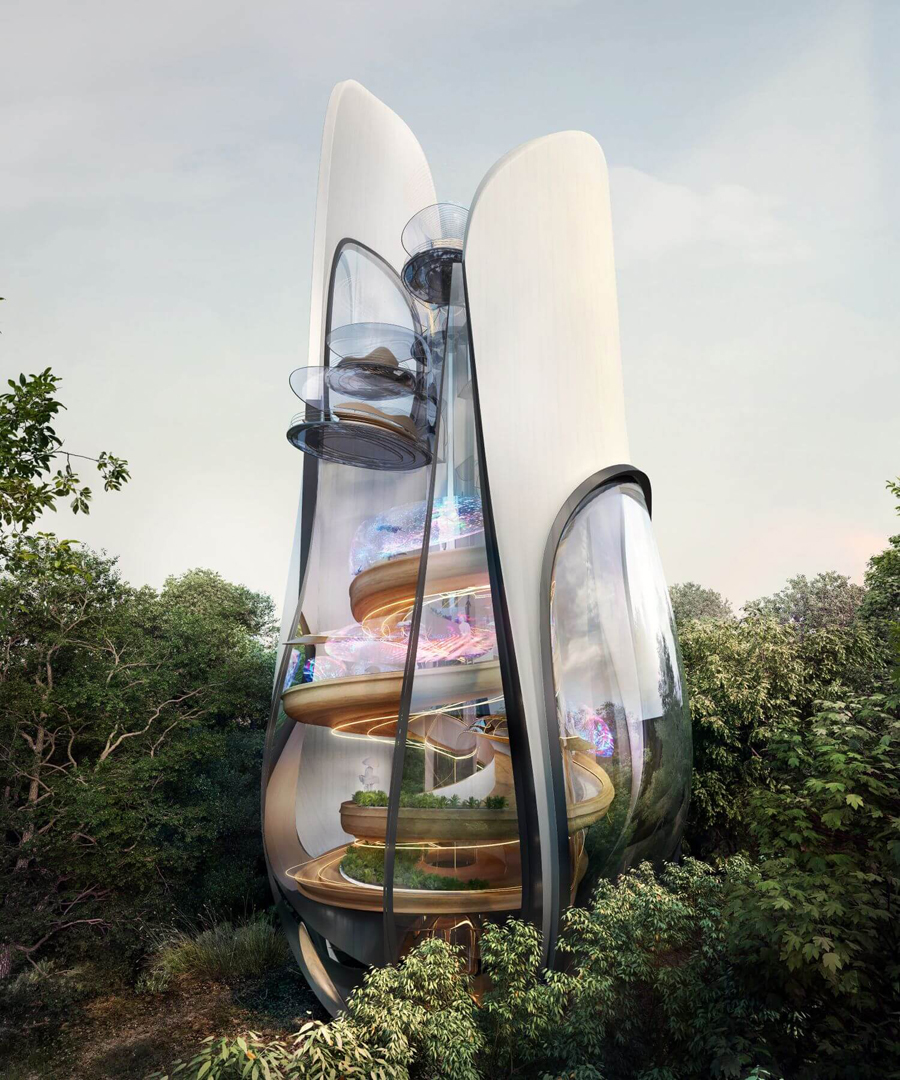 Mind Fashion Tower by Miroslav Naskov – a metaverse flagship gallery store. The pure free-flowing nature of the design is inspired by natural forms of blooming flower petals, with façade elements that do not overlap and instead create opportunity for varied and unique openings whilst also coming together as a single harmonious form. Blurring the boundary between the interior and the exterior architecture and the environment are invited to become part from one another. Explore as you go is the theme idea about the visitor experience when in the boutique. A feature fluid spiral like ramp enhanced by immersive light is the exhibition road where visitor can explore design pieces and to get further information for the product just with one click, in a blink of an eye.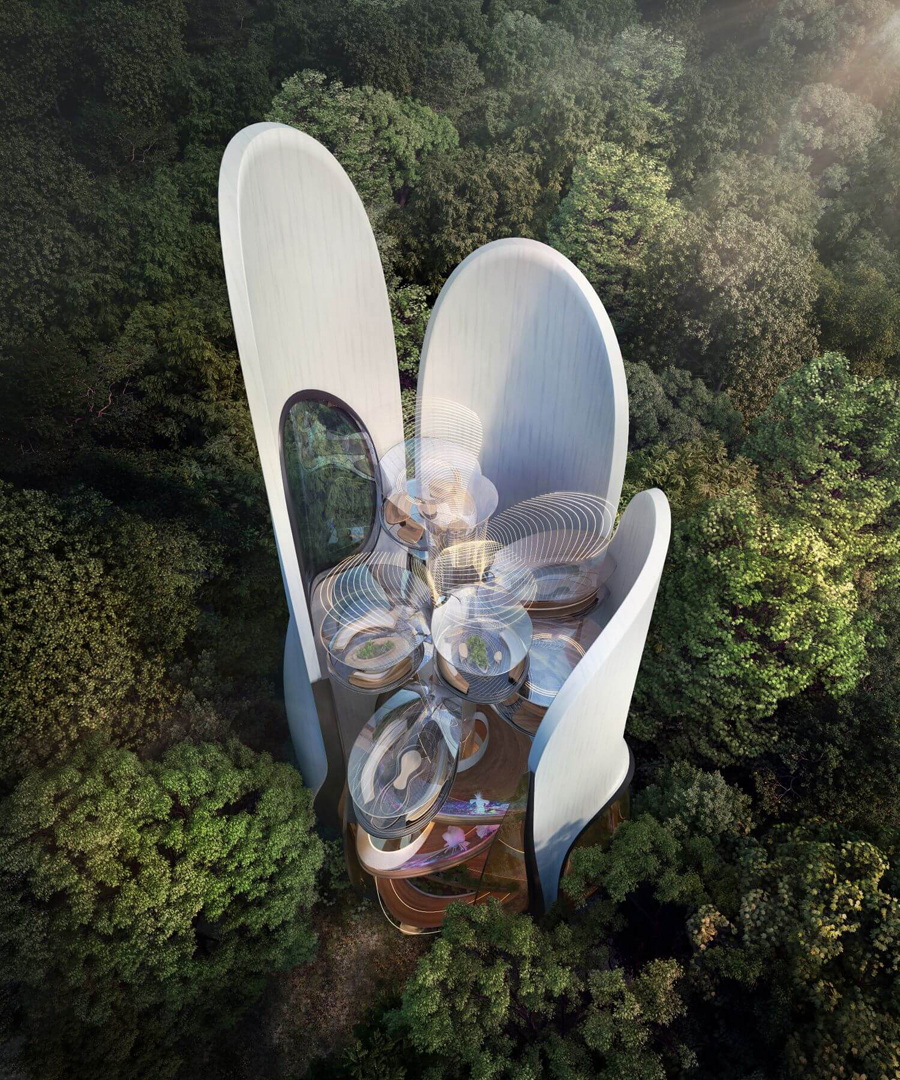 The interior has large immersive screens, green breather spaces with amazing views to the surrounding environment. Throughout the gallery spaces light coloured walls, wood textures and transparent surfaces boost the lightness of the tower and maintain the intertwin game between natural and artificial.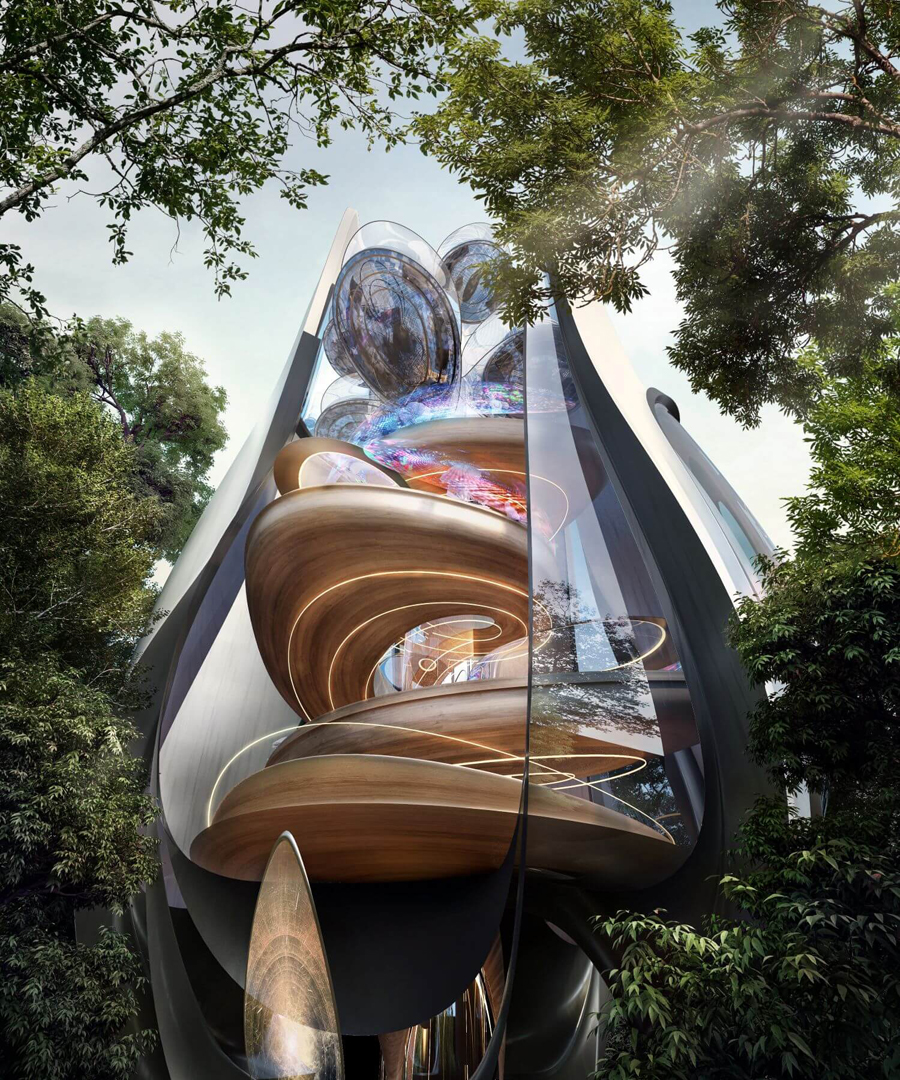 Pods – like lounge spaces are organised in a blooming petals way on the top of the tower providing vast breath-taking view and atmosphere for conversations and interactions between visitors.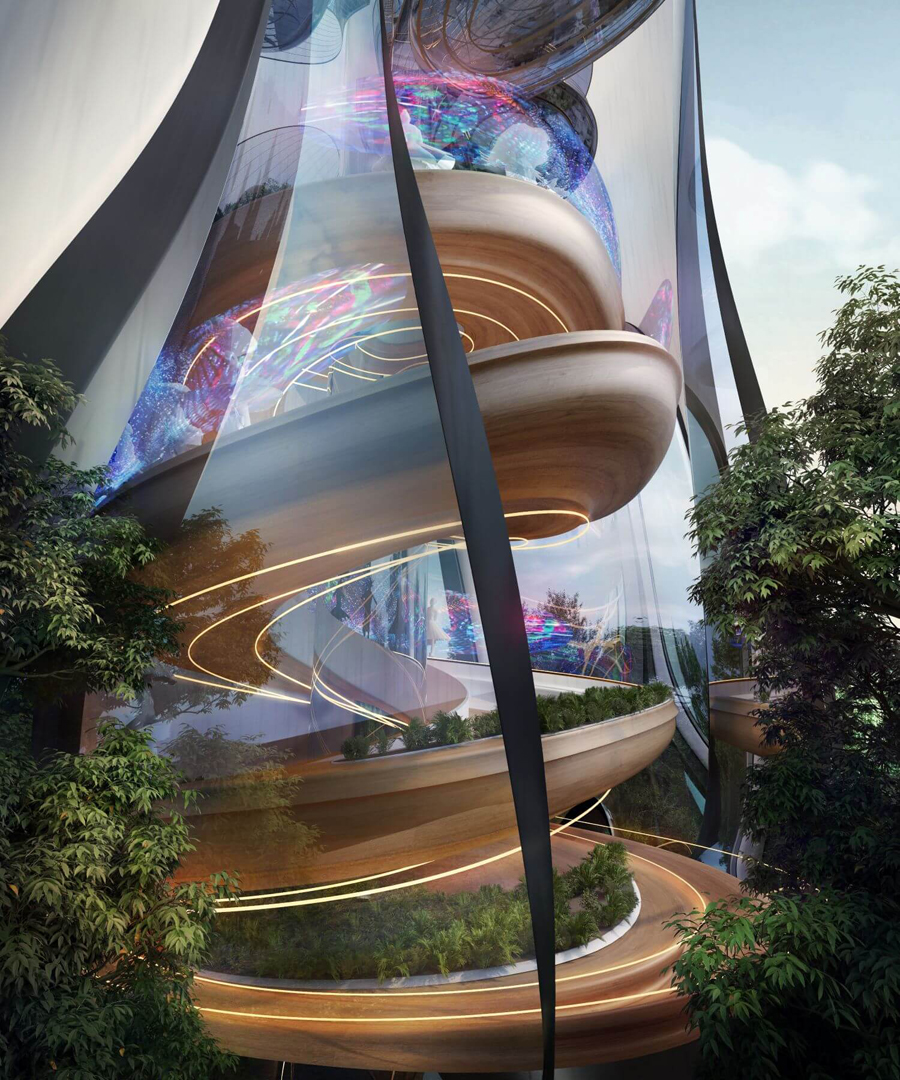 A clear opening at the base with a teleport portal could bring anyone ready to explore the latest collections to the desired destination in the boutique. Also don't forget to check 15 most beautiful towers in the world.