What is the best video editing software for Mac? Are there any good free tools among them? If you are looking for answers to these questions – read our review of 10 best free video editors: Apple iMovie, Avidemux, OpenShot, ZS4 Video Editor, HyperEngine-AV, Kdenlive, Blender, VideoLAN Movie Creator, DaVinci Resolve, Lightworks.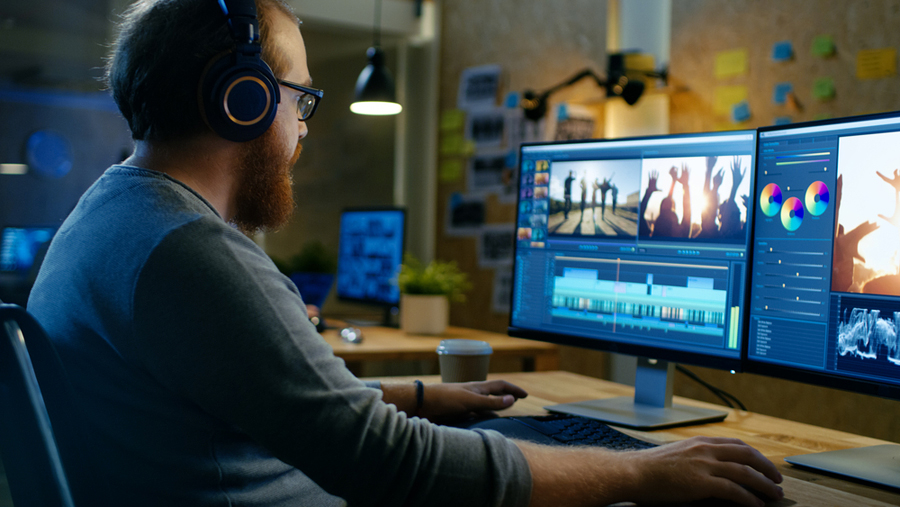 With smartphones making it easy to record videos without a camcorder or DSLR, there are more and more who are looking for software to edit videos for free. Mac OS, one of the most dependable operating systems out there, offers you the ability to use plenty of free and paid video editing software.
It is nice to share polished and edited videos on YouTube or Facebook and Instagram without any unnatural pauses. The smooth replay of any event makes it more gripping.
Using freeware software does not mean using something shoddy – you can see this by looking at our post List of Website Builders 2023: 10 Best Free Online Website Builders. If you are unaccustomed to the world of software, remember that both the Firefox browser and VLC media player are both open source and free but do a fantastic job, outperforming their premium siblings in most parameters.
Best Free Video Editors for Mac OS
Without further delay, let us present to you the most exceptional video editing software for Mac OS in 2020.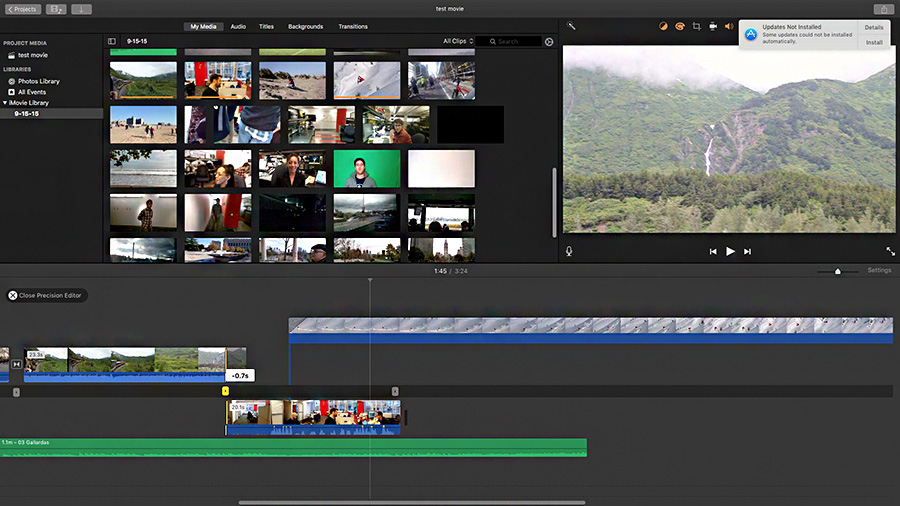 The most trusted and useful free tool to edit videos is included for free with the Mac OS. Its greatest appeal is the same as that which holds true for the entire Apple ecosystem – a clutter-free and straightforward user interface.
It does not give you multi-cam editing capabilities of Corel Video. Still, if you want a basic tool that can handle most needs unless you are a professional, you can safely rely on iMovie.
The home screen has the standard three-pane approach with the input at the top left, the preview pane beside it, and the time bar below.
You are allowed to process from two input video tracks by dragging them to the time bar. The source pane shows which clips have been used as part of the final cut.
You can browse through clips and mark them as reject or favorite but cannot allow any further description.
Other than trimming, you could also rotate video clips or clean their appearance with a swipe of the cursor.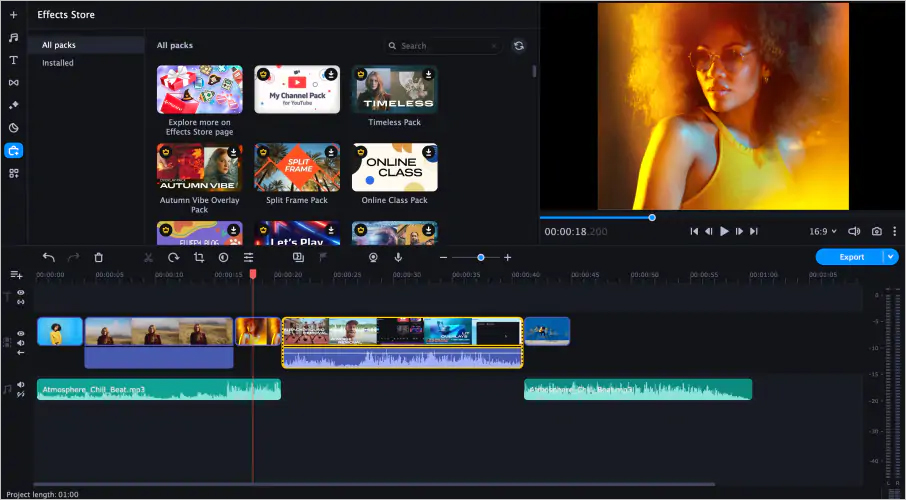 Searching for great alternatives to Final Cut Pro? This software is definitely worth a try. Whether you're creating a movie or just want to edit a short clip for your friends or family, it offers an extensive range of features. The design is intuitive and beginner-friendly meaning you can start editing without having to go through complicated tutorials and guides.
You can quickly import videos, images, and audio files or get them from a library of samples, backgrounds, and more. There are also various transitions, titles, filters, and effects to choose from.
Movavi Video Editor gives you access to all the essential basic tools such as crop, rotate, trim, and split and advanced ones like video stabilization, color correction, chroma key, audio normalization, etc.
The software supports all popular video and audio formats and lets users share the finished projects directly on social networks or other platforms.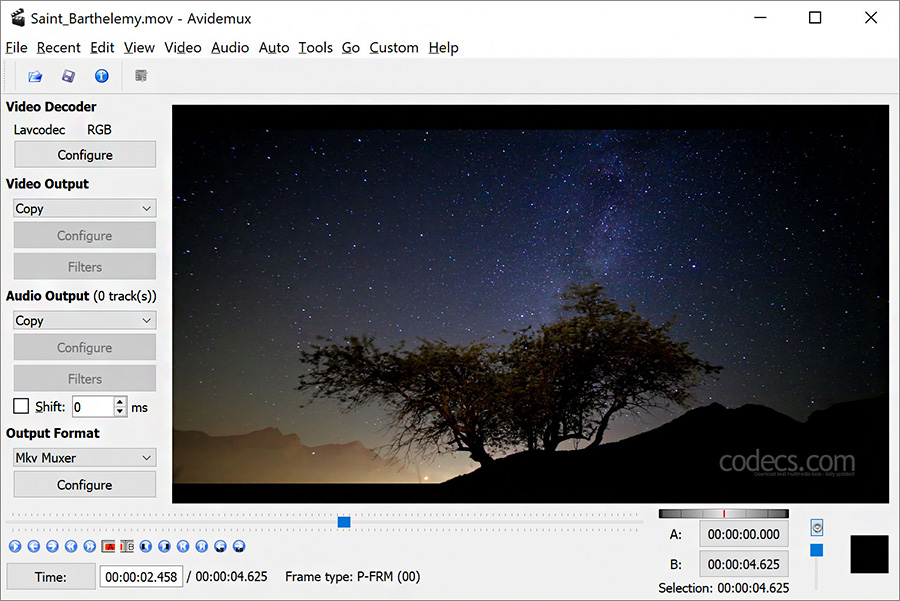 Avidemux is an open-source project and available free of cost for iOS and Windows.
There are several basic tasks that it can do well.
Cutting – Cutting means arranging together different pieces of a video in any order. But like cutting a strip of confetti and joining it together as one pleases. This can be done using as many different sources as you wish on Avidemux.
Encoding – Often, you would need to change the format of a video from MP4 to AVI or GPP. This is the task of either a specific encoder or if you wish Avidemux can do it for you.
Filtering – A handy function found on Avidemux that lets you change the resolution of a video, change its aspect ratio, and also clean it up.
Is there a drawback to Avidemux? It is the same as you would face with all open-source software. It has a very difficult to understand interface. No one has worked at creating a smooth and sleek dashboard as it is meant to be a serious, no-nonsense piece of code that can be readily tweaked by the user and be infinitely customized.
That is why you can play around with the contrast, color saturation, and hue as you please but would find most of the functions grouped into a menu that looks like it belongs to the early 90s internet.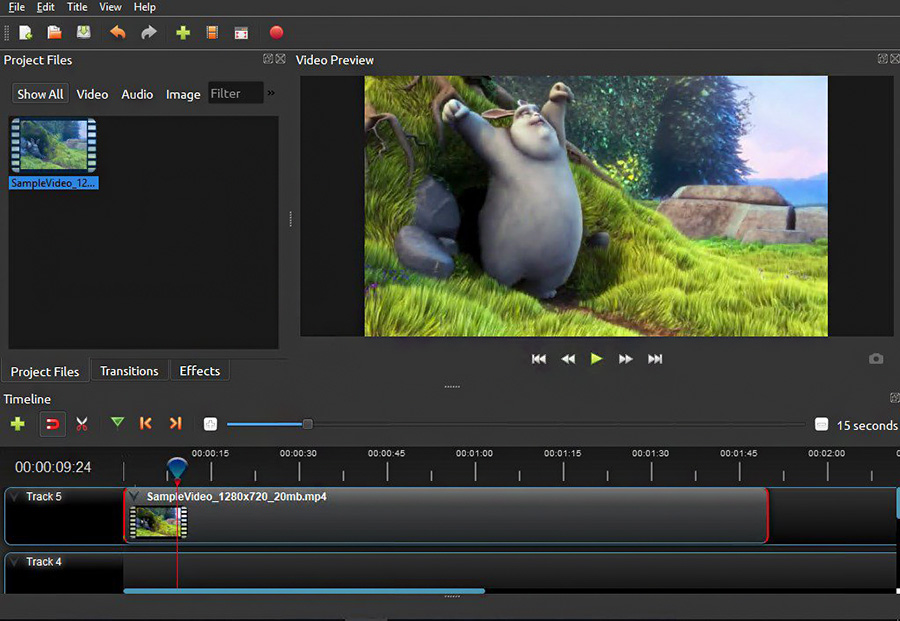 Like Avidemux, it is also open-source software. If you are looking for a very capable video editor that does not have the bling factor, then this is the right one for you.
It supports FFmpeg that gives it plenty of advantages. You can drag and drop clips smoothly into the timeline and arrange them as you please. There is no problem with resizing them or using the standard functions of copy and paste to have the desired effect.
It is also possible to pan and scan or zoom in on a particular area of the frame and give it greater importance.
There is a vast array of video transitioning effects as well as a watermarking feature to enable you to maintain copyright easily.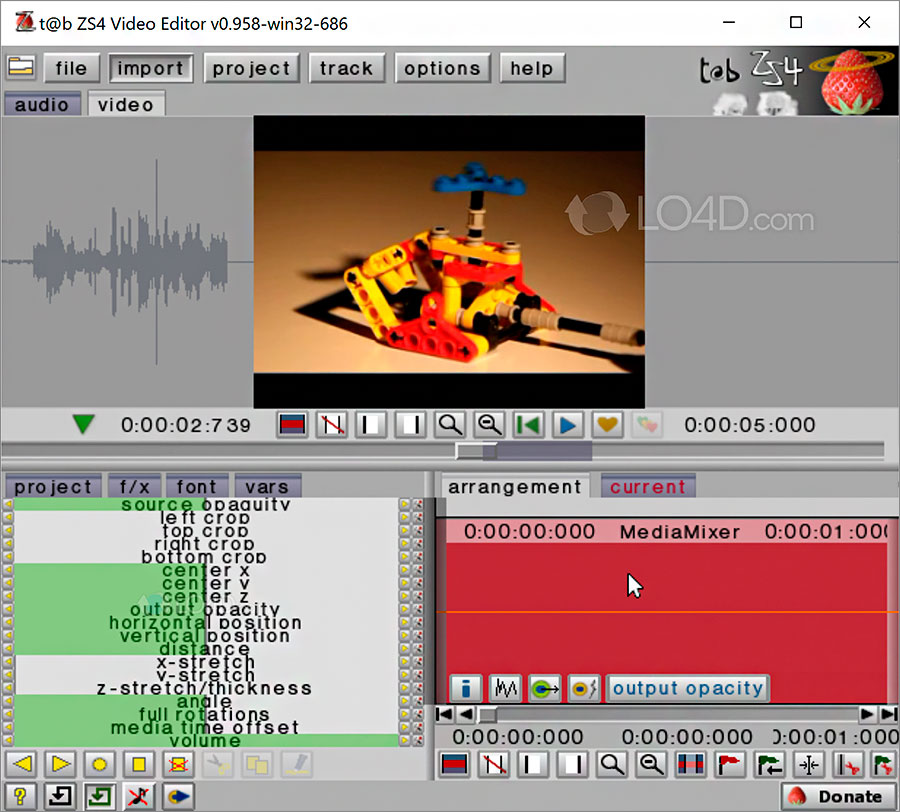 ZS4 Video Editor is a nifty and free video editing tool that provides you with the ability to near-instantly reorganize two or more video clips into a smoothly organized video file.
It does not matter what format and codec you are using. ZS4 Video Editor supports all of them effortlessly.
It not only works on Mac but also on Windows and Linux. There are numerous video effects built-in, and you can use them to manipulate the images and clips of your vacation in any way you feel. Be assured that the end result will be gorgeous and eye-popping.
Unlike OpenShot and Avidemux, the ZS4 Video Editor software has an excellent and intuitive interface.
Is there something we didn't like? It is a little heavy on the CPU, but well, if you are not playing Minecraft while splicing video clips, that should not bother you too much.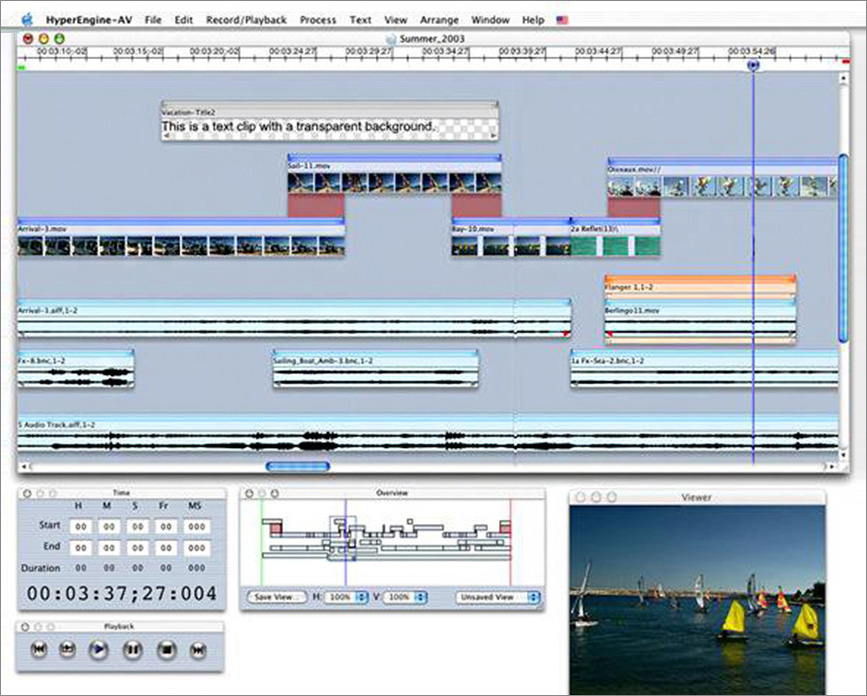 A completely free no strings attached software that has won an award for its performance. How often do you come across something like this? HyperEngine-AV is all of the above.
This is a semi-professional software that can be used to produce your YouTube channel episodes flawlessly.
The Home screen has a capture mode so that you can directly record from a cam using the program. This makes it a cut above the rest and ideal for putting together a webcast.
Many transition effects provide your video a real pro look that would get you thousands of hits.
Under Effects, you have advanced options such as zoom and add text using which you can add subtitles. Capture, encode, edit, and splice the video just as you like it with HyperEngine-AV.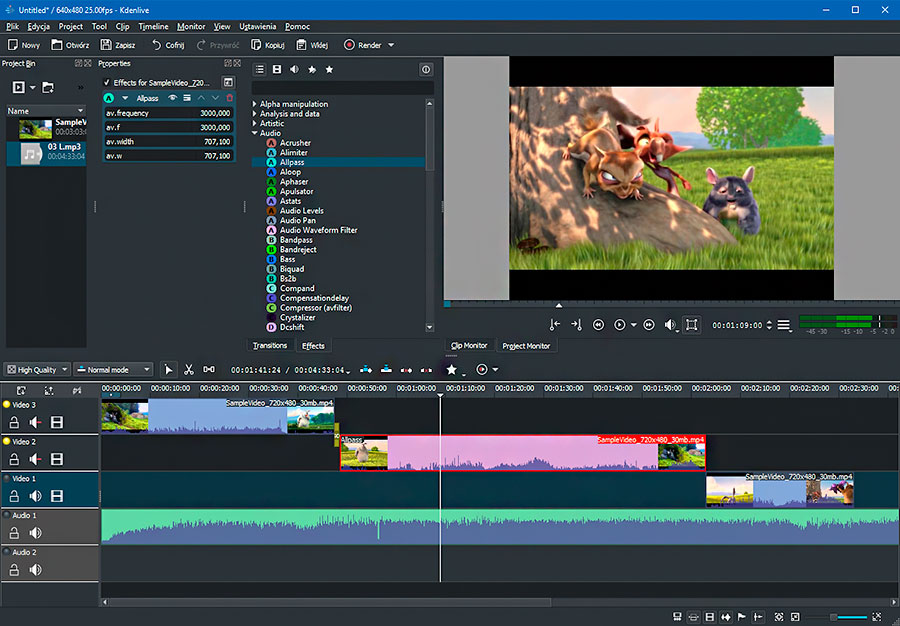 The most popular non-linear free tool to edit videos around, Kdenlive allows you to drag and drop clips to your heart's content.
It is at its core a Linux editor that has been made available via Macports for use on Mac OS. It is not a typical iMovie style video editing tool but with a simple and painless layout that makes the task of editing so easy.
Most of the primary functions are within easy reach, and the menu is well designed, and you never have to travel more than one layer to get the function you need.
Blender is a top of the line animation tool as well as a video editor. It can not only cut and splice video but put together a more than ordinary 3D simulation using rigging and wrapping.
Blender is very stable and rarely crashed in our tests. You can import videos with a click and do a complete multi-feed editing task in a few minutes.
The main window is uncluttered, but you have to open it to full for it to work well. Minimizing it causes problems.
It is not very user-friendly, like most free applications, but it has been around for many years, and you can find a very supportive community to help with any questions.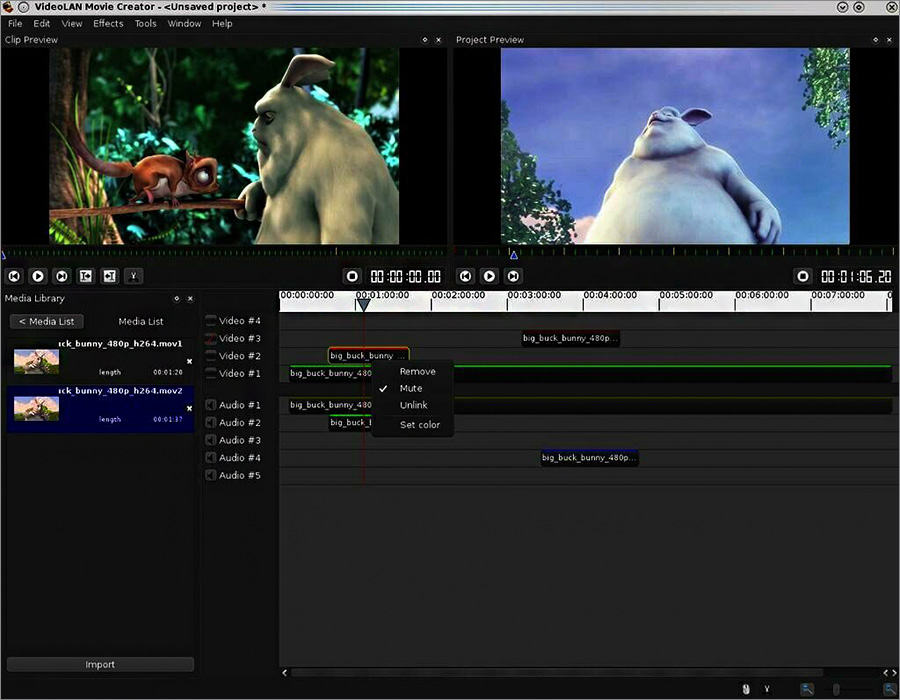 Probably the best video editing software for enthusiasts is VideoLAN Movie Creator or VLMC.
It is a cross-platform tool that can be adapted for use with any type of format. There are so many tools and options that it takes a rather long time, at least two weeks, to learn all of them.
Most of the 50 frequently used functions can be accessed through keyboard shortcuts. It allows you to add in audio and create special effects easily.
If you are using it on an older computer, the software will get frozen from time to time. Video editing tools are notorious as they guzzle CPU usage, and VLMC is no exception.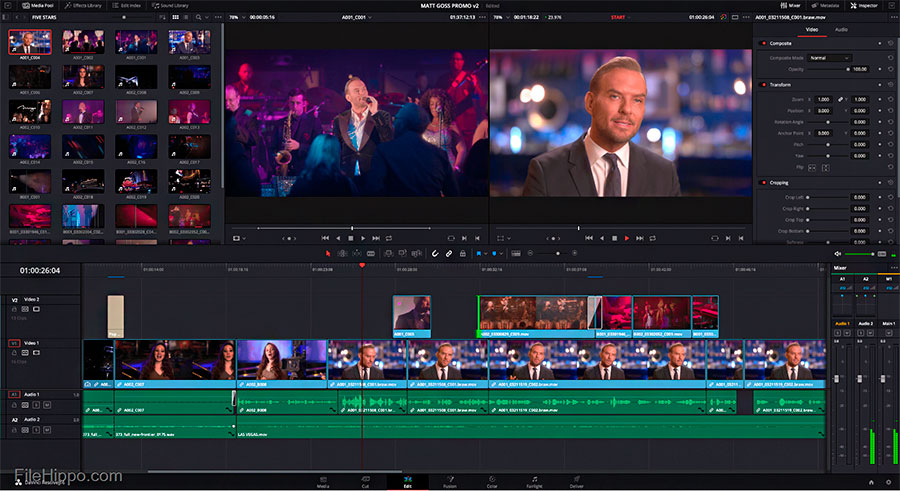 The undisputed Rolls Royce of video editing tools, DaVinci Resolve, is available as a free package for its basic functions. By paying a fee, you can unlock the advanced options that professionals need.
This was the tool used to create Prometheus and X-Men, and hence you can understand that it is not something to be trifled with.
The user interface is straightforward and almost blank. You can create a new project and use it for editing, color correction, or add color to a black and white film). It is a complete suite of audio and video production that is, in a word, unequaled.
It takes time to learn how to use its various sophisticated features and also a quite high powered processor.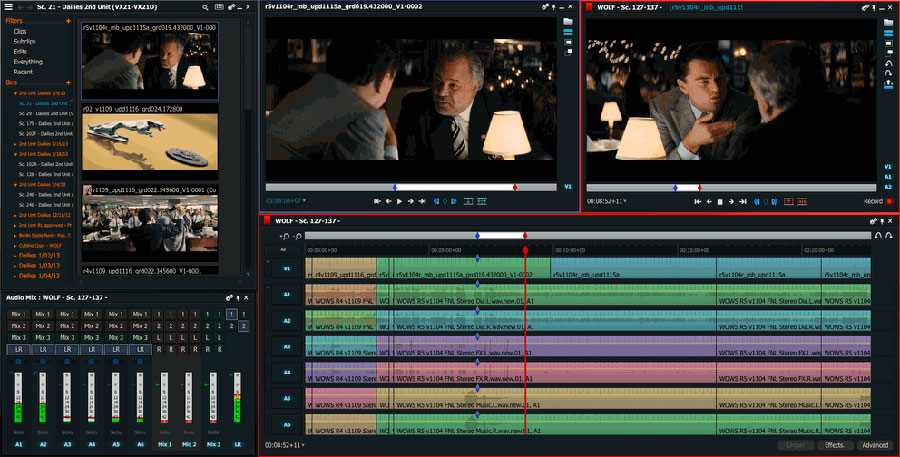 Like DVR above, Lightworks is also a freemium model. Its main advantage is that it is a lightweight software that can be effortlessly run on less powerful machines.
It is a sophisticated and feature heavy software that has been ignored for far too long. Its drawback is that there is no way to export directly to social media.
The interface is quite old fashioned and looks like something that belongs on an XP. It also bears a resemblance to the Windows Movie Maker in more ways than cosmetic.
Which one should you pick?
There you have it. Our full list of video editing tools for your Mac laptop. Which one you would like to use depends on your specific needs, hardware, and amount of time you are willing to spend to learn.
We liked Blender the best. It was easy to understand and fun to use. The final results were quite impressive. Of course, DaVinci Resolve is the way to go if you would like something intricate and advanced, which is capable of handling professional tasks.
Also we would recommend you to check intersting article about Best Website Builder Software for Mac.