Why do we need Coming Soon Landing Pages? What purpose do they really serve? What problems do Coming Soon websites solve and what functional possibilities could they have? Lastly, where to get modern free coming soon website template premium quality? You'll find everything out in this article-review.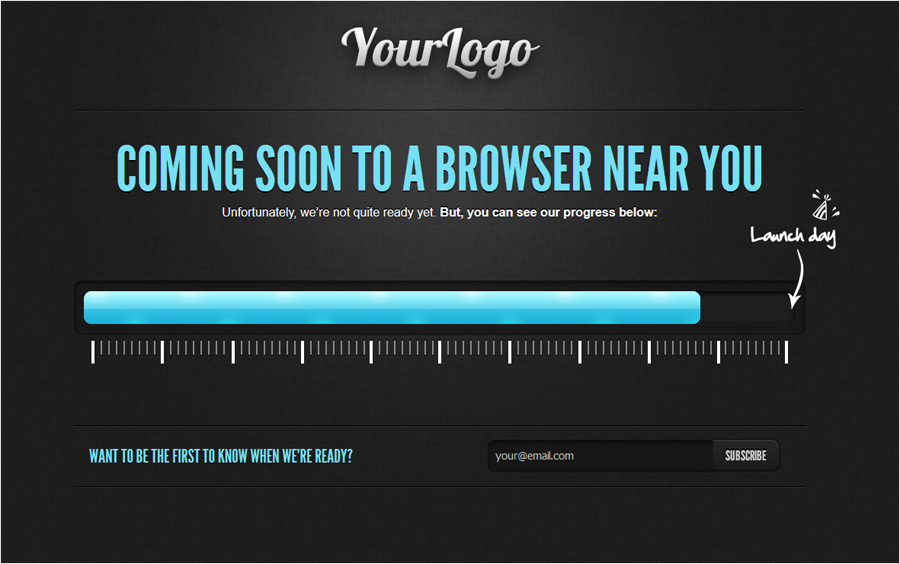 So, you've read our posts about the 10 Best Free Online Website Builders and decided to launch your site. Well, your website is under construction, but you don't want your visitors to get to a blank page? In this case the best decision is to use Coming Soon Templates, or, as they are also called, Under Construction Templates. These single page websites will be a temporary solution for your domain name till your website isn't launched.
Here are the reasons of why it's good:
Show your respect to the users
Your users will face not a blank page but a bright coming soon landing page informing them about the website launching day. Of course, you can do without it, but then it's dubious that your users will visit your website again. And if they notice coming soon page, they are more likely to recheck your site later.
Inform your users about website launching
You can email your subscribers that your website is finally launched. For that to happen, your under construction layout must contain an email subscription form and support MailClimp integration (or the like).
Leave your users a video message
Do you have something to say to your potential clients? Don't postpone it and send the video message right now, even before your site is officially launched! To do this, you'll need a coming soon template with a built-in Youtube video, or, that's a bit better, video-background.

Note: a well-thought-out, engaging video placed on an Under Construction Page can be an additional marketing tool for your business. This is especially true if you are launching a website selling a unique or unusual product. By showcasing the product in a video before the official website launch, you are stirring up audience interest. A short but intriguing video will be more than enough to attract attention.
Redirect the users to your social networks
Adding icons of your social network profiles to coming soon website, you're likely to get more loyal followers for your business. That's a wonderful thing if you're a public person.
Provide a feedback for your users
You don't have a website yet, but you could receive requests from your clients right now. For that to happen, leave a feedback on your coming soon landing page. It could be an email, a phone number, an address (from Google Map) and a separate contact form. Don't wait for your website to launch, do your business right now.
How to choose Modern Free Coming Soon Template?
When choosing a coming soon website template, decide what kind of under construction page design you would like to receive. First of all is the choice of color – light or dark? Or perhaps colorful and bright to attract attention. And don't forget about creativity – nothing attracts visitors like an unusual design and subtle humor.
The second thing to focus on is the complexity of the design. Most of the free website coming soon templates have a minimalistic design with a single inscription – something like: "Our Website is Almost Ready". Others have countdown date or countdown progress bar. This is convenient and such a coming soon landing page looks more attractive than standard HTML/CSS under construction pages.
There are also an animated coming soon templates (they are also in our selection) where individual design elements or the entire design can be animated. Animated coming soon pages with video background look pretty stylish. In general, there are many options.
Your coming soon website could maintain such options:
1. Countdown Timer – countdown date, or countdown clock, or countdown videos – all the three are included in our free templates list.
2. Sign Up Newsletter or 'Notify me' button – let all your subscribers know about website launching.
3. Lots of Background Versions – to let you replace a background pic with a desirable one.
4. Fullscreen slideshow – you can upload lots of fullscreen photos and they'll change automatically.
5. Video Background – you can use a certain video as background.
6. Social Media Buttons – invite your users to subscribe you on Facebook, Twitter, Instagram, Pinterest, etc.
7. Drag & Drop Page Builder – you can easy customize your coming soon site without knowing HTML/CSS, just as it goes with free website builders.
8. Contact Form – for leads generation.
9. Functional Content Sections – it may be your company description or your bio.
10. Chat – it could be a necessary option for business websites.
Your coming soon landing page doesn't necessarily have to be multipurpose, but it absolutely must be user-friendly and fully responsive. This ensures that your webpage will display perfectly across a variety of devices, whether it's a PC, tablet, or smartphone. If you're wondering where to find templates that meet these criteria, all the 30 free coming soon templates we've prepared for you fit the bill. These templates can be sourced from some of the best sites for free website templates, ensuring you get quality without compromising on functionality.
Free Coming Soon Landing Page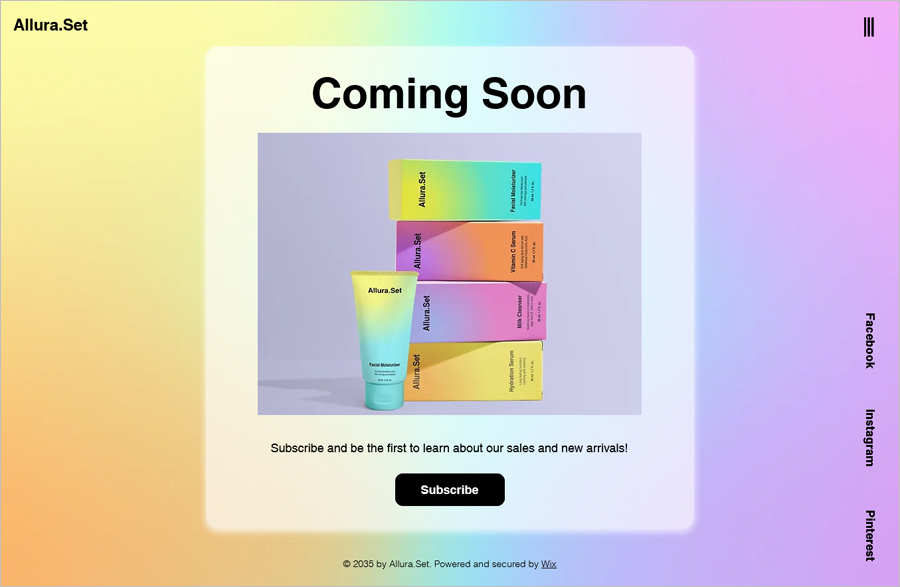 Free Bootstrap 5 Coming Soon Template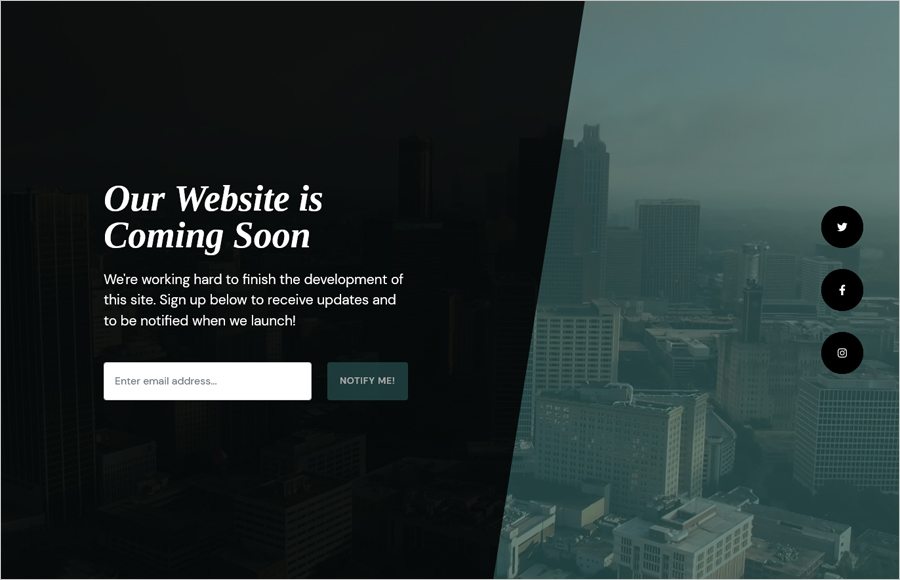 Free Coming Soon Landing Page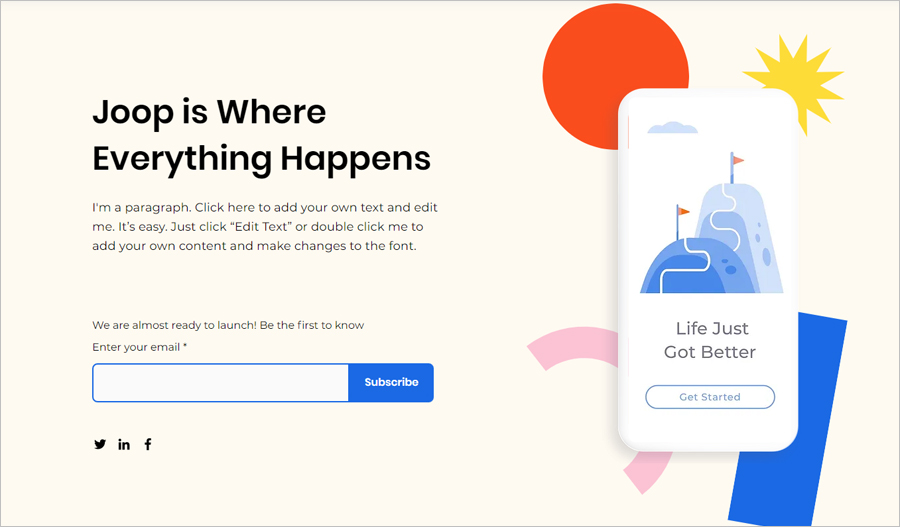 Free Knox Coming Soon One Page Template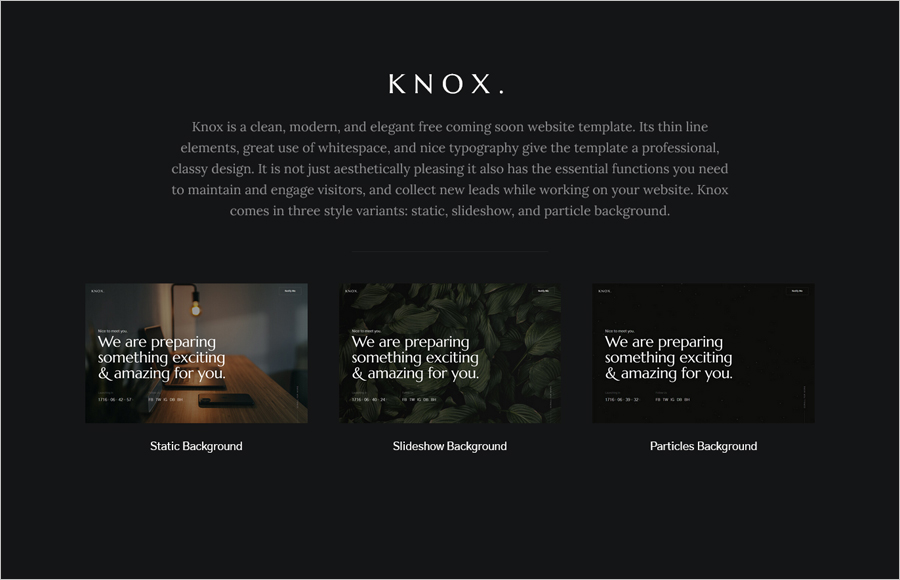 Free Coming Soon Template with Analog Countdown Clock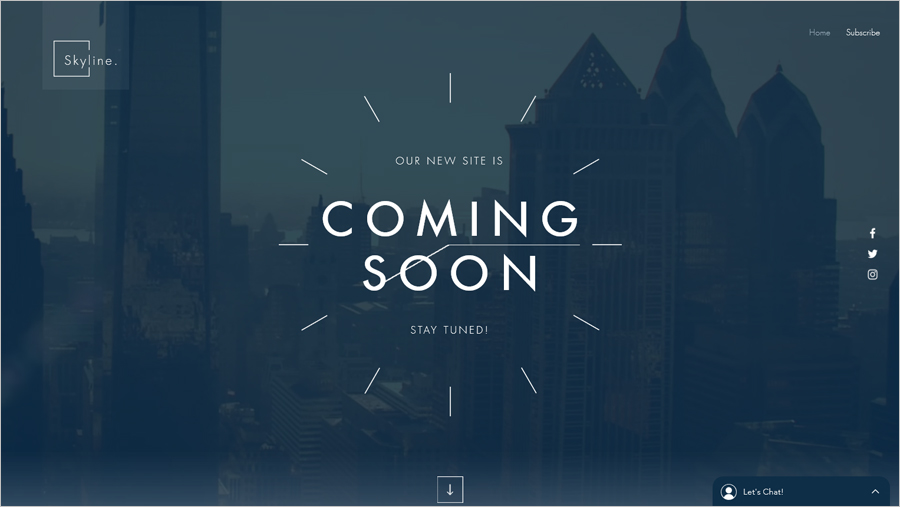 Free Coming Soon Template with Sign Up Newsletter and Countdown Timer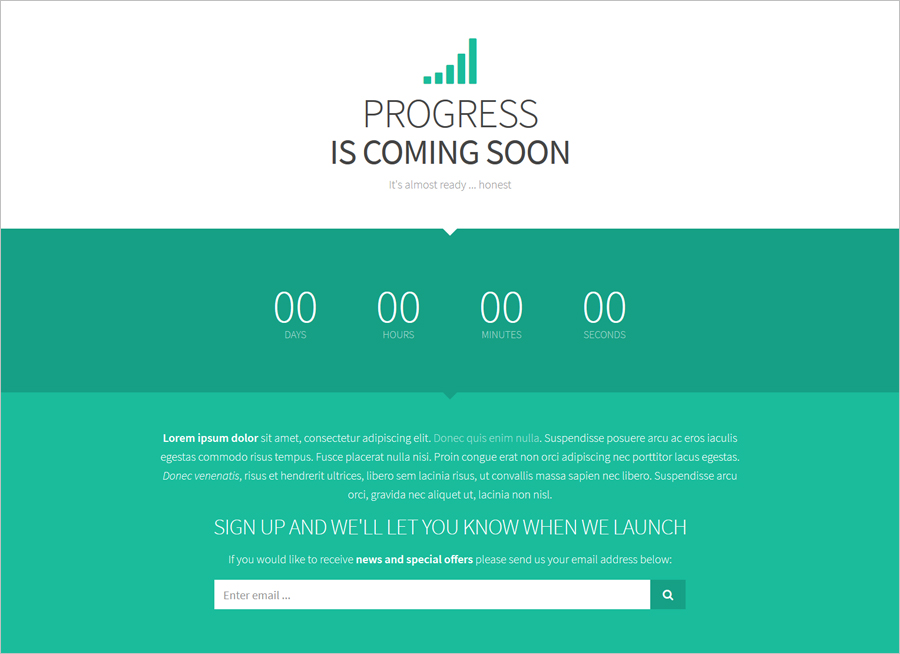 Free Business Coming Soon Website Template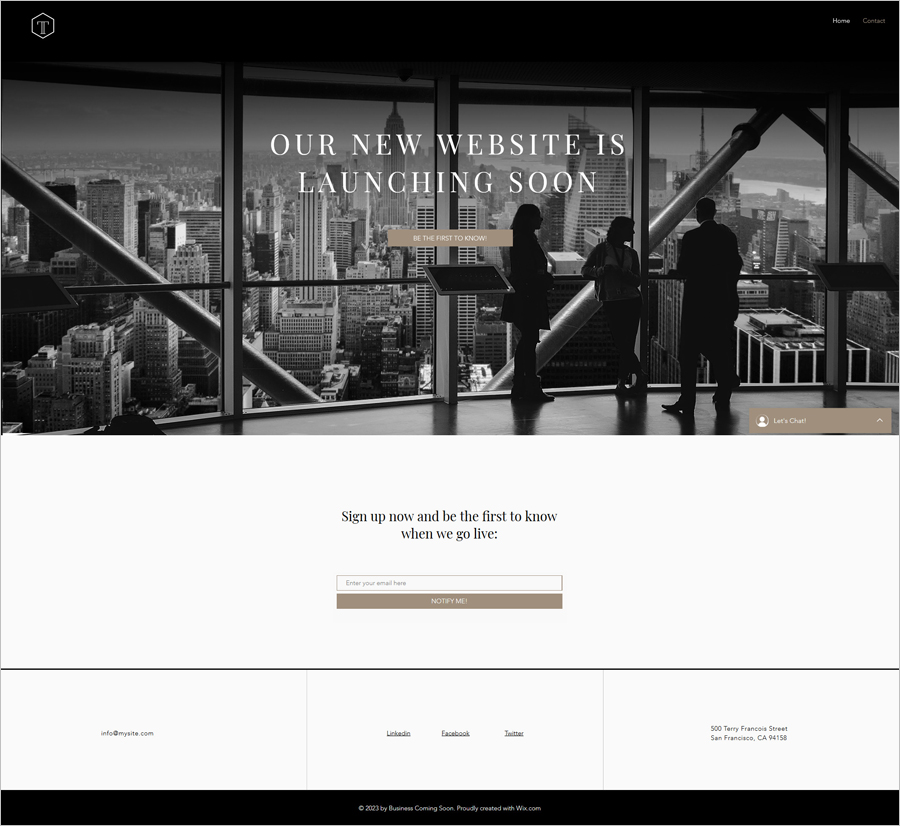 Free 3D Parallax Responsive Coming Soon HTML5 Template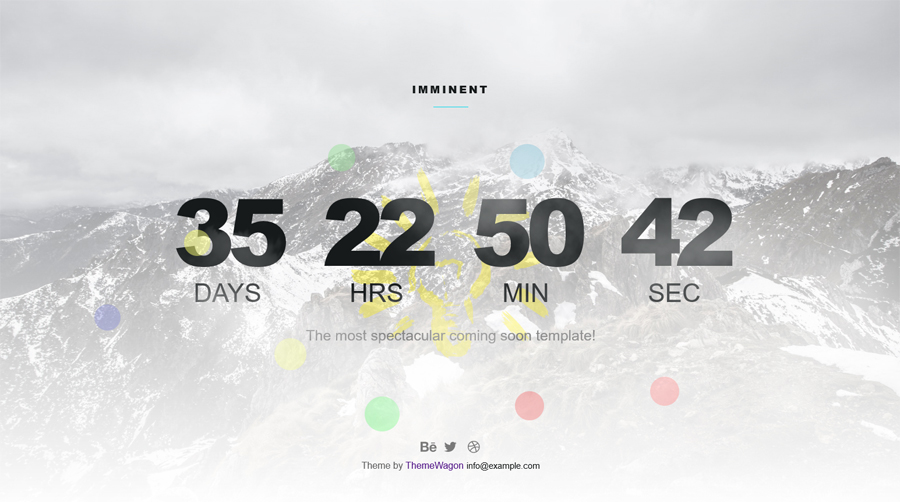 Free Clean Online Store Coming Soon Template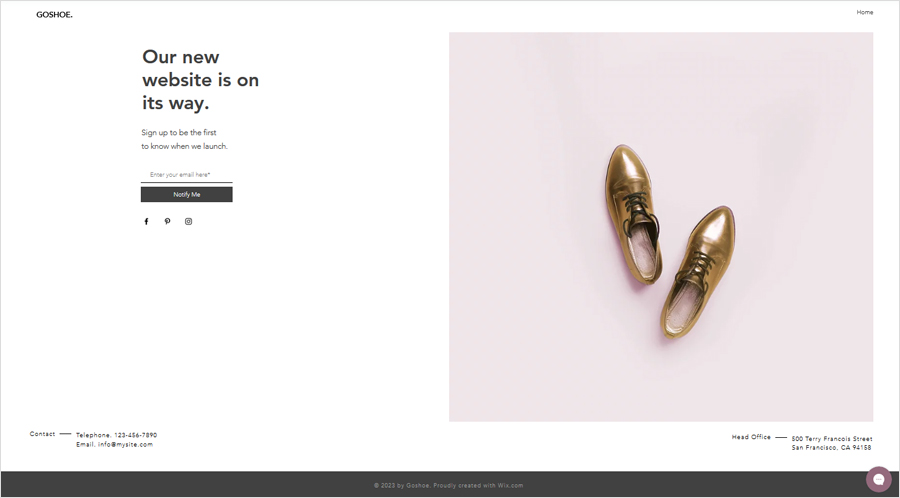 Free HTML5 Coming Soon Template with Subscribe Form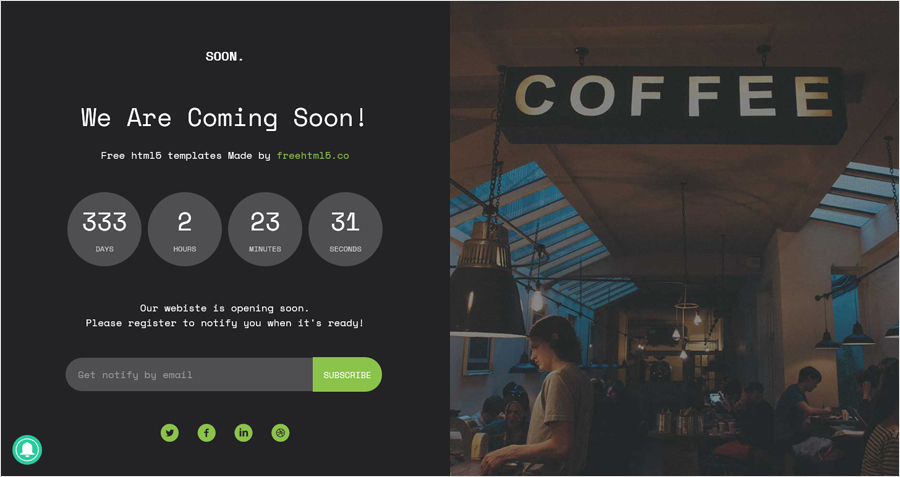 Free Photography Coming Soon Website Template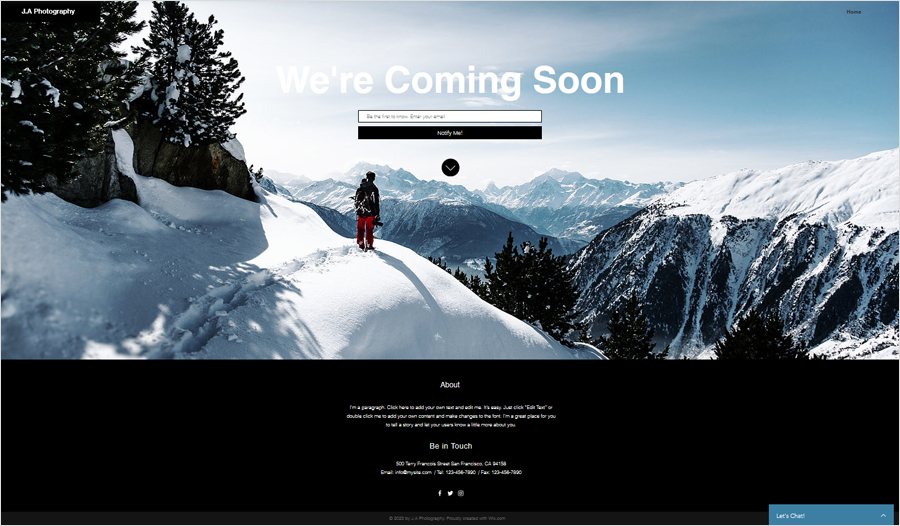 Free Coming Soon HTML5 Theme with Google Map Location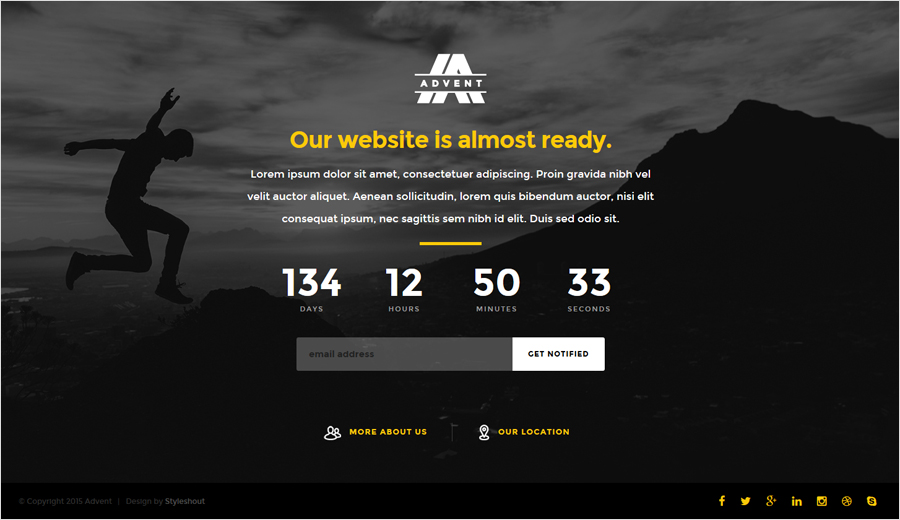 Free Under Construction Website Theme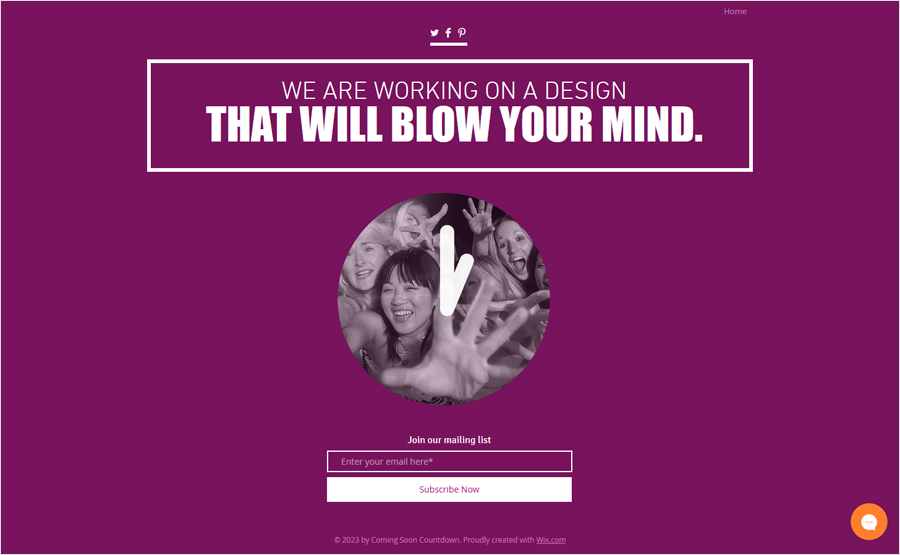 Free Coming Soon Responsive Template with Countdown Timer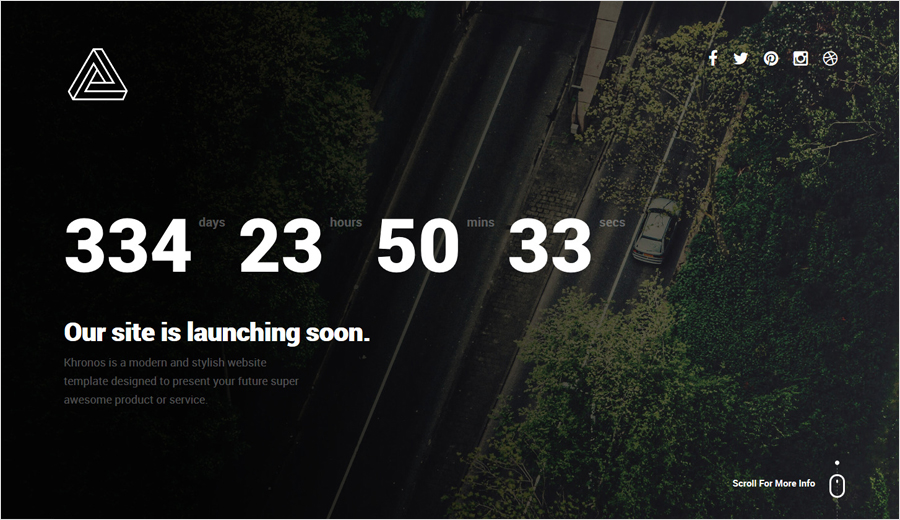 Free Film Coming Soon Website Template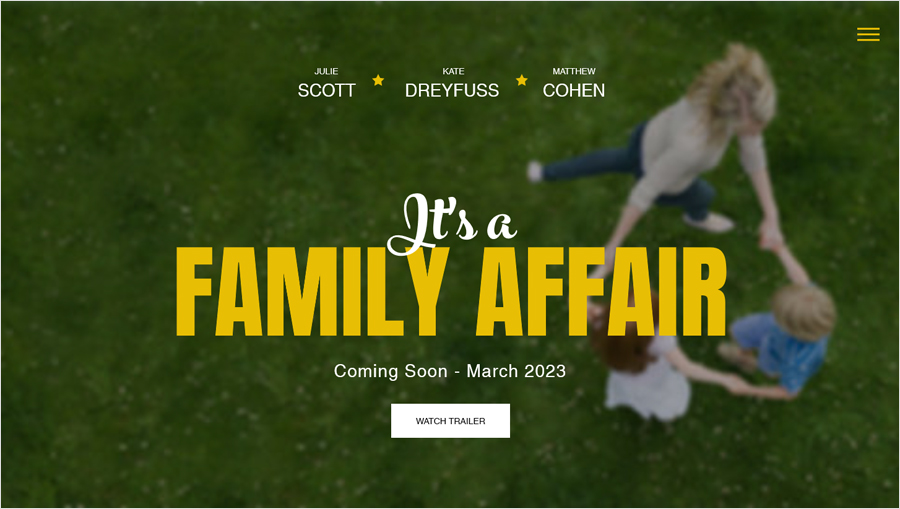 Free HTML5 Coming Soon Template with Graphic Countdown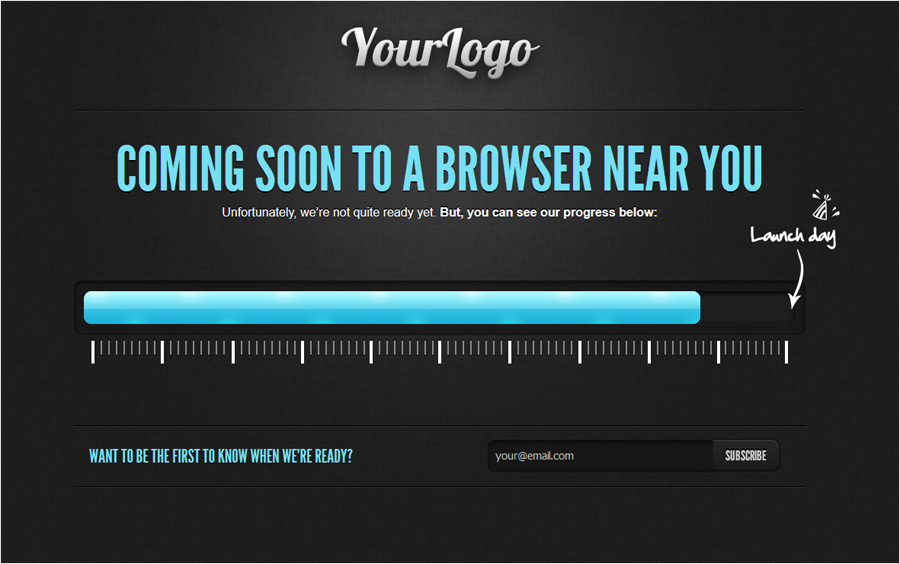 Free Blog Coming Soon Website Theme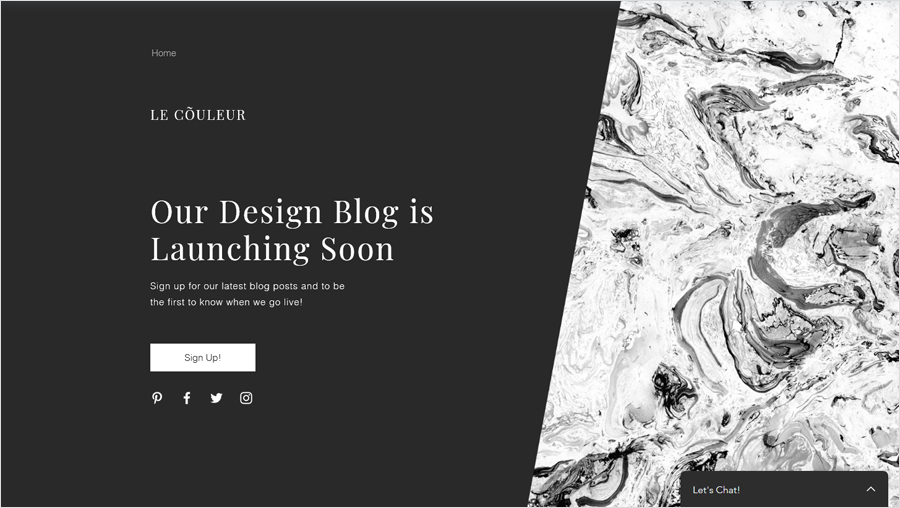 Free Nick Coming Soon Landing Page Template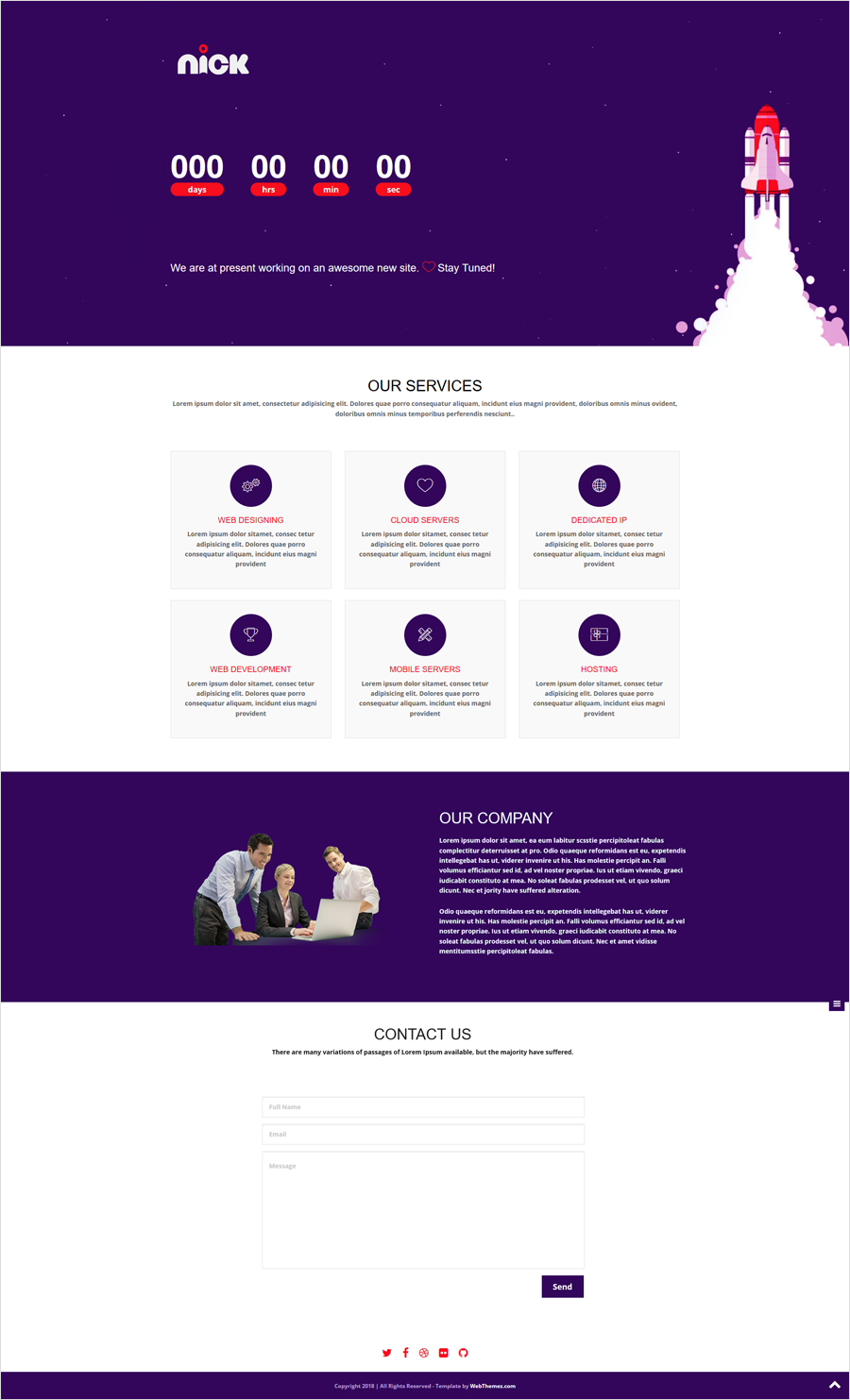 Free Store Opening Soon Template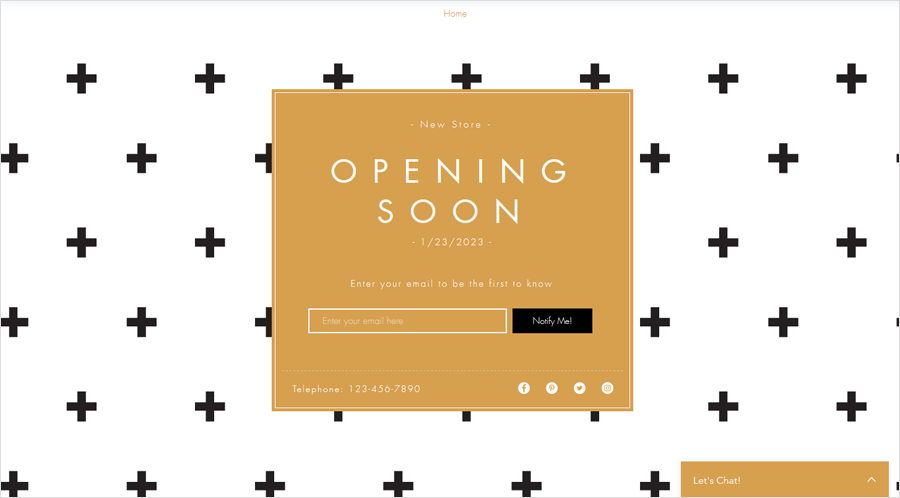 Free Under Construction Bootstrap Website Template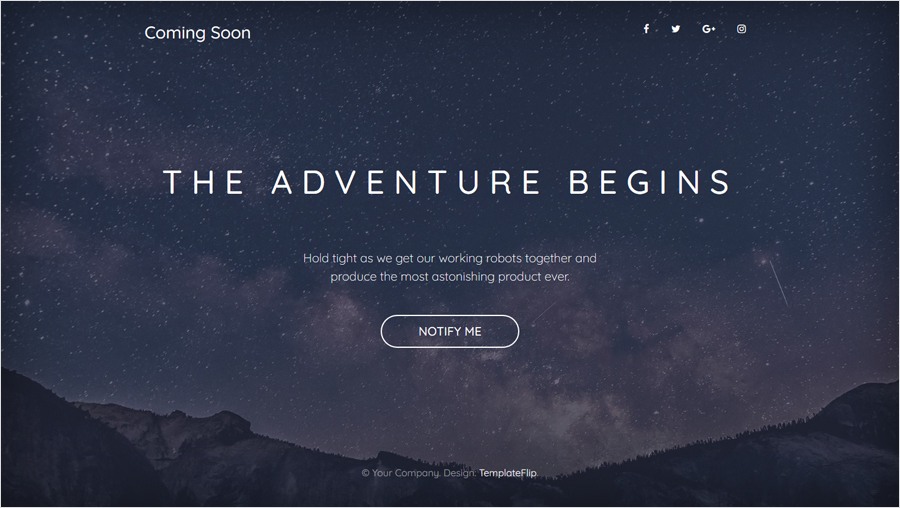 Free Coming Soon Website Template with Chat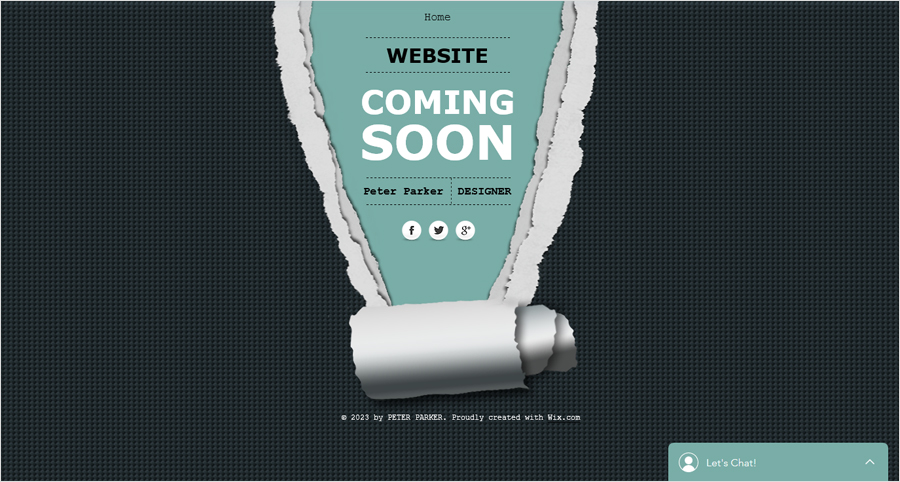 Free Minimalist Coming Soon Responsive Theme Jack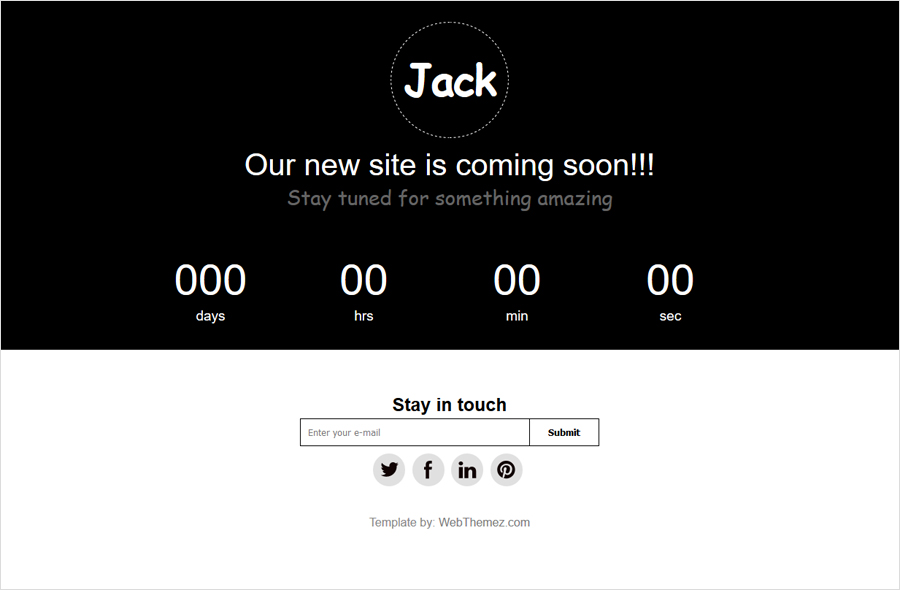 Free Business Coming Soon Site Template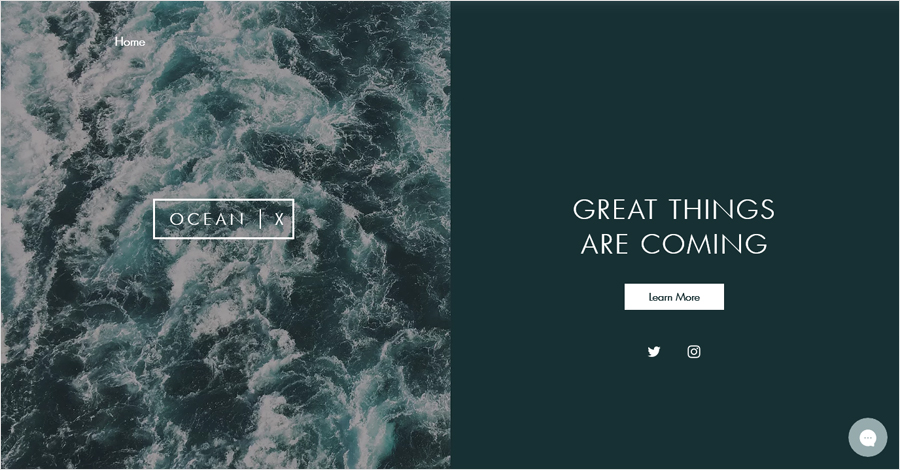 Free Animated Coming Soon Theme with Email Notification Form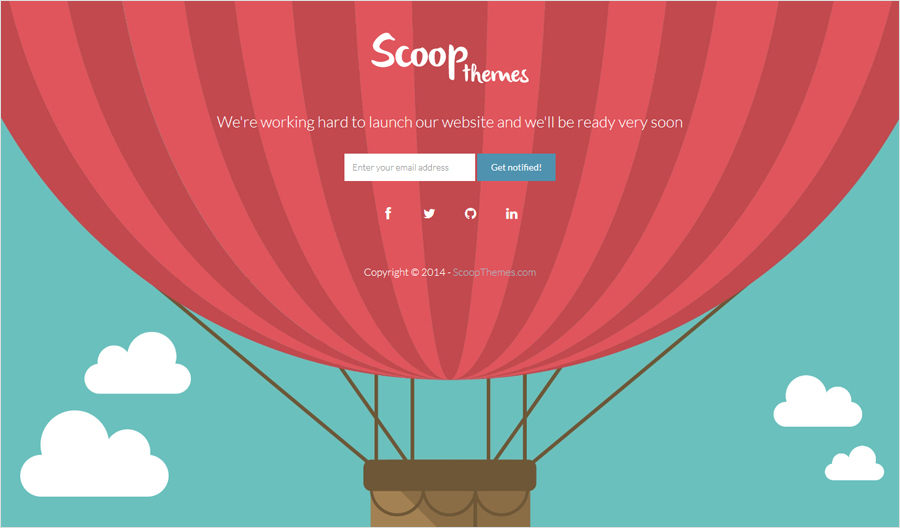 Moon – Free HTML5/CSS3 Coming Soon Template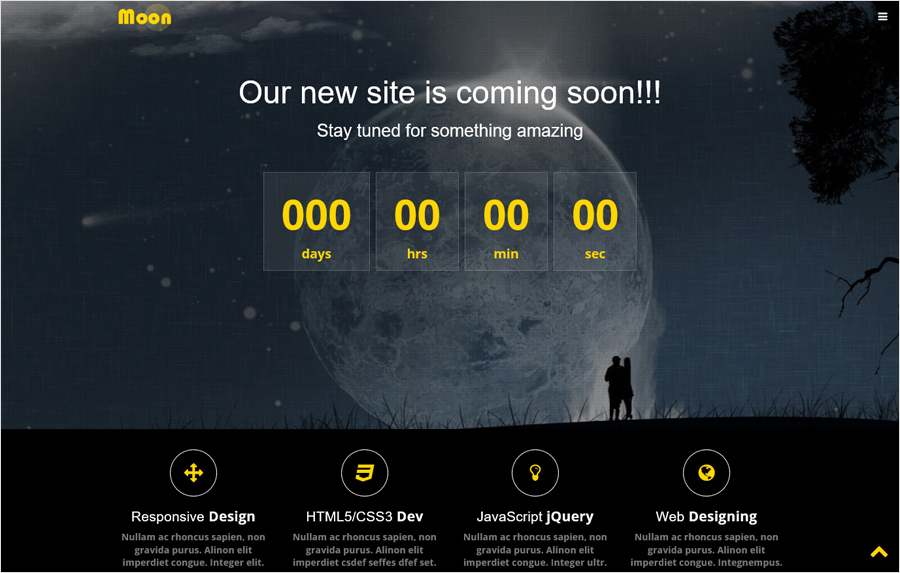 Free Bootstrap 4 Coming Soon Template with Contact Form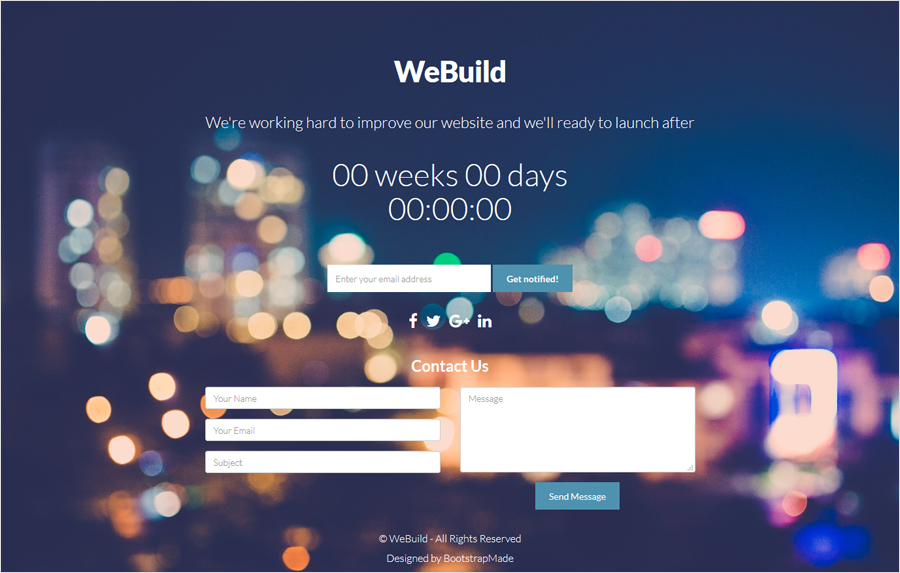 Free Coming Soon Template with Photo Background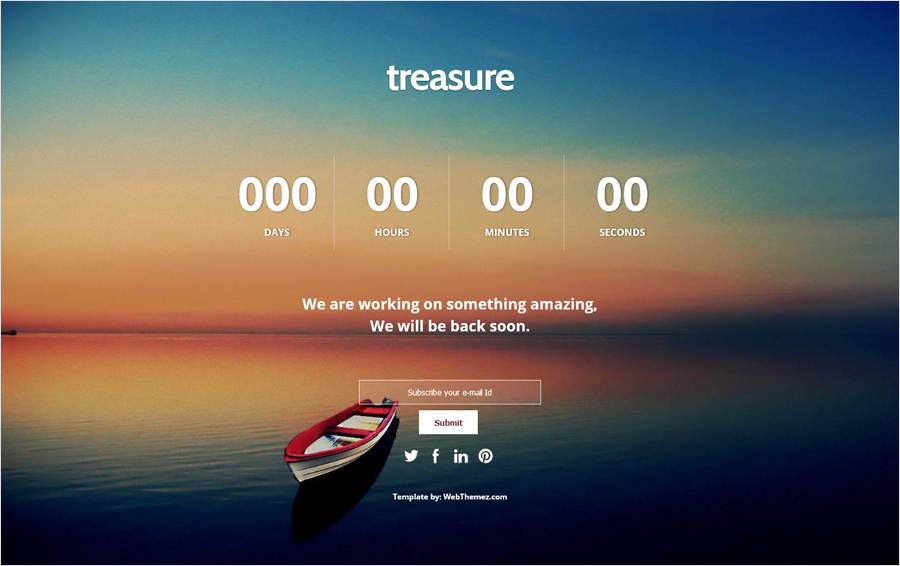 Free Responsive Coming Soon Template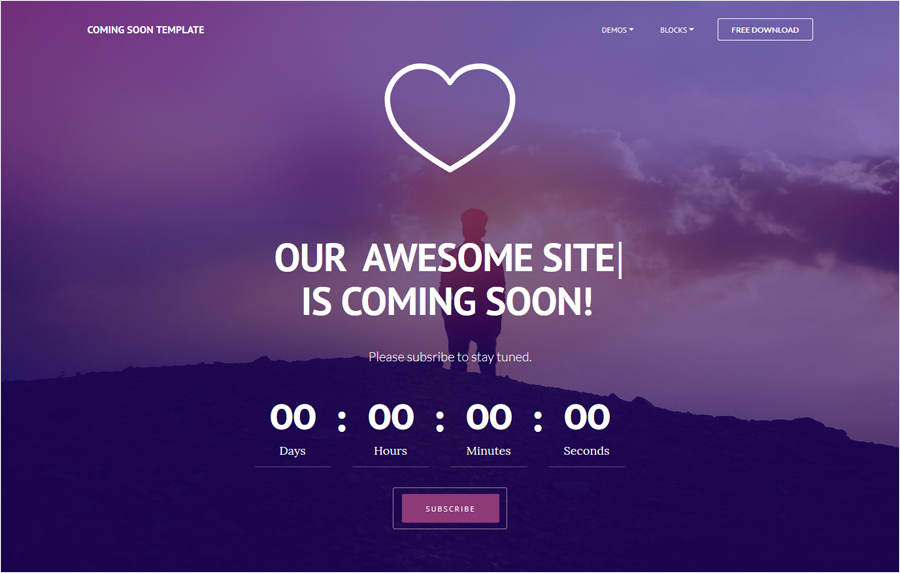 Free Coming Soon Website Template with Email Notification Form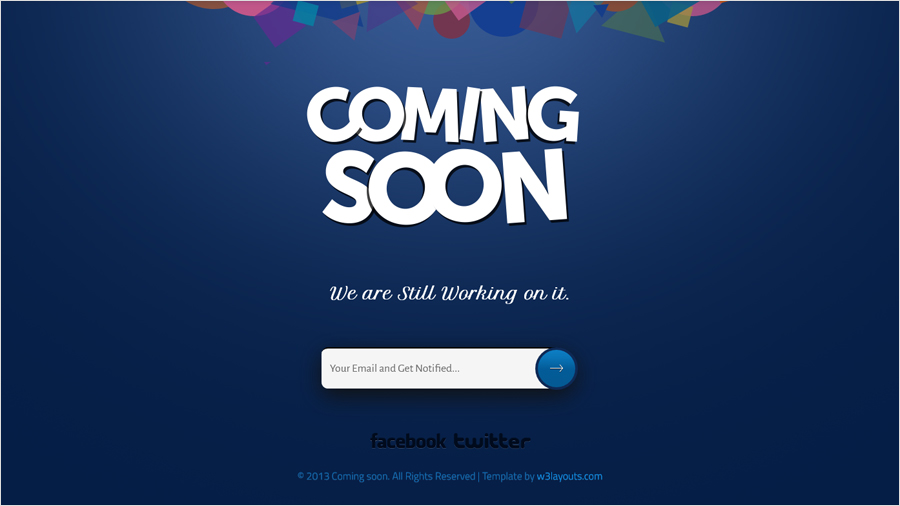 Free Under Construction Template with Countdown Progress Bar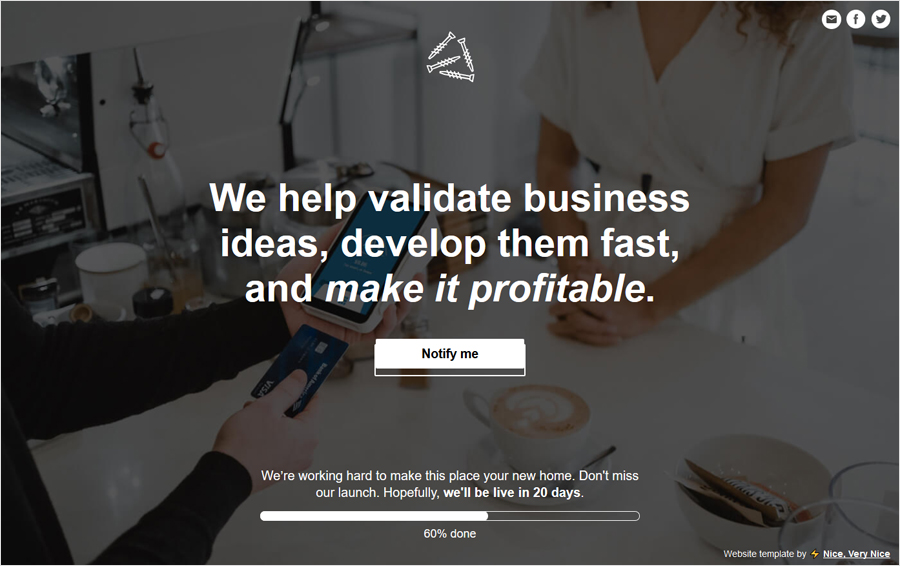 Ultra Coming Soon Free Website Template