Do you need a presentable online resume? And it is desirable that it be free? Then you're in the right place – we've rounded up 30 of the best free online resume and resume website templates so you can get your online resume up and running quickly. Using ready-made free online resume templates is the easiest and most effective way to present yourself to a prospective advertiser.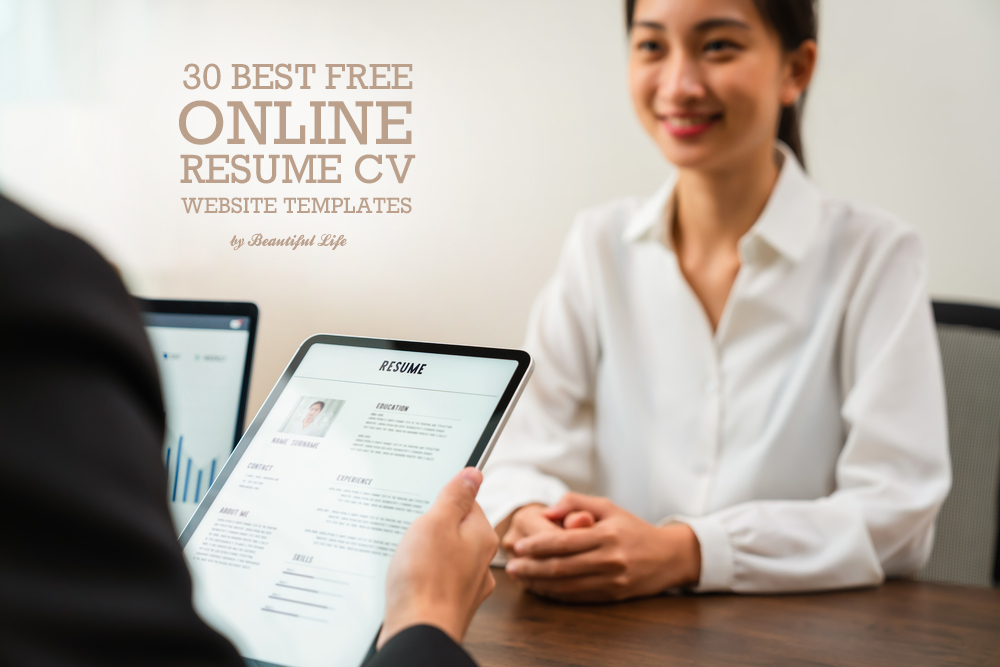 A hiring manager would look at your resume for just 6 seconds before throwing it in a pile of papers. And that won't ever be touched again. That statement has long since been a motivating factor for job seekers. That's what pushes people to create gripping resumes and CVs. Now, that statement is a baseless piece of research . Probably by a bunch of employees just looking for a way to meet deadlines.
However, the reality isn't very different either. Even if it isn't 6 seconds, you cannot also expect your prospective employers to look at your resume for more than two minutes, right? Unless they are impressed in the first two minutes and are considering you for the job interview. And this is a hyper-digital world, where we have moved past paper resumes and even PDFs or word documents. You need a resume/CV website today. And well, an average user just takes 50 milliseconds to form an opinion about your website.
Well, now the 6-second statistic seems a much better prospect, isn't it? Now, we cannot change stats or employer behavior. But what we can do is help you identify the best resume or CV website templates and themes. And that can increase your prospects of landing your dream job. The essential elements that you should look for in templates and themes include:
Clean Design
Okay, so this is a fundamental concept. Unless you are looking for a design-based job, your resume templates shouldn't be a creativity contest. And even if you are a graphic designer or animator, you'd still want your website to look professional and clean.
Clumsy design isn't creative. It wastes the user's (in this case, your employer's) time. And you don't want to do that. The best CV resume templates are the ones that have a clean design. Also, clean designs mean a light code and faster load times. And fast loading websites are impressive in themselves.
Navigation
Resumes and CVs don't have to be multiple pages long. For most applicants with up to 7 to 10 years of experience, one-page resumes will do. And so your website should have a profession one-page CV resume theme in that case.
But if you have been a freelancer before and have worked on, say, 25 different projects that all had different (resume-worthy!) achievements, we ain't judging your three pages or longer resume. But, when it comes to your resume website, you need to look for templates with an obvious and quick navigation option. You don't want your prospective employers to get confused about where to go. Keep the navigation accessible, and you'll be easily able to land that interview.
Pictures/Videos
It might seem like photos and videos don't really deserve a place on your resume or CV. But, you should not undermine the potential of visuals. Of course, you don't need to add photos that you'd post on 'gram or videos of you chilling with your buddies. However, if you have pictures or videos of project work (technical/mechanical) or even felicitations, you can add them to your resume.
For example, if you are a motivational speaker. You can add clips from one of your previous events. This will make sure people know who they are hiring and what you are capable of delivering. Also, your professional-looking picture can go a long way in building trust with the hiring manager.
How are Resume CV Website Templates Arranged?
Arranging a resume CV website template is like carefully plating and icing a cake. The taste will go waste if the cake isn't arranged right. Don't want to let your skills or experience go unnoticed? Here is how to arrange your template:
HTML Templates
Okay, so this is important irrespective of what kind of website you are building. Your CV resume WordPress theme should be based on an HTML template. Why? Because the basics are the best.
HTML themes offer maximum customization options. The jobseekers market is no less than a war zone. For most industries, the number of candidates chasing one position runs in double digits. And if you want to stand out, your CV website should stand out too. That's possible with HTML. 100% customization control for creating truly unique resume websites.
Optimized
You know, applicant tracking systems are a new-age system being used by firms, big and small, alike. The system scans job applications and resumes reducing the workload on recruiting managers.
The ATS system is used for only word and PDF resumes and CVS. But, your website resume can take some optimization tips that are used for the ATS system. Use keywords in your website that your future employers are looking for. Make sure those words are visible and easily noticeable. (For both humans and search engine crawlers). If your recruiters can find the keywords that are looking for in a jiffy, only then will they stay on your website. Optimize your template to highlight the important aspects.
Speed
Your website should load fast. Period. There are no ifs and buts in this. Make sure your website has a faster load time (preferably less than 4 seconds). Optimize images and remove third-party codes.. Also, make sure the text remains visible while your website is loading.
What factors should be considered when choosing free website templates for a resume or CV?
Call-to-Action Options – If you have a resume website that has multiple pages, you should have calls to action on all relevant pages. Even if it is a one-page website, make sure the CTA options are clearly mentioned. Your recruiter should know the modes of communication to reach you. Your phone number and email id should be clickable.
Mobile Responsiveness – Don't assume that your recruiters would be working from the office and will be using a laptop or PC. Increasing work from home culture and the on-the-go trends make it all the more essential for your website to be easily accessible on mobile devices. A good resume CV template would be the one that is responsive to multiple devices.
Design and Customization Options – You'd find many websites that look somewhat similar. That's because they have all been created using the same free resume CV templates. And haven't been customized. If the template you pick isn't customizable, you should know that there are other people who have already created resumes using the template. That brings your USP to nothing. You don't want that. The more theme customization options, the merrier. Make sure there is an option to add testimonials, work samples, a blog section (if needed), and links to your social media profiles.
What to do after I have the right template?
Once you have found the most suitable template from the extensive collection of modern CV resume templates, you can generally proceed in three steps. If you're still on the hunt for the perfect template, you might want to visit some of the Best Sites for Free Website Templates that specialize in resume and CV designs. Now, to get your CV up and running, follow these steps:
Find a hosting service provider.
Build your website (Or hire experts if you aren't sure you'd be able to do it yourself.
Start applying for jobs.
Free Storyteller CV Website Template [ download ]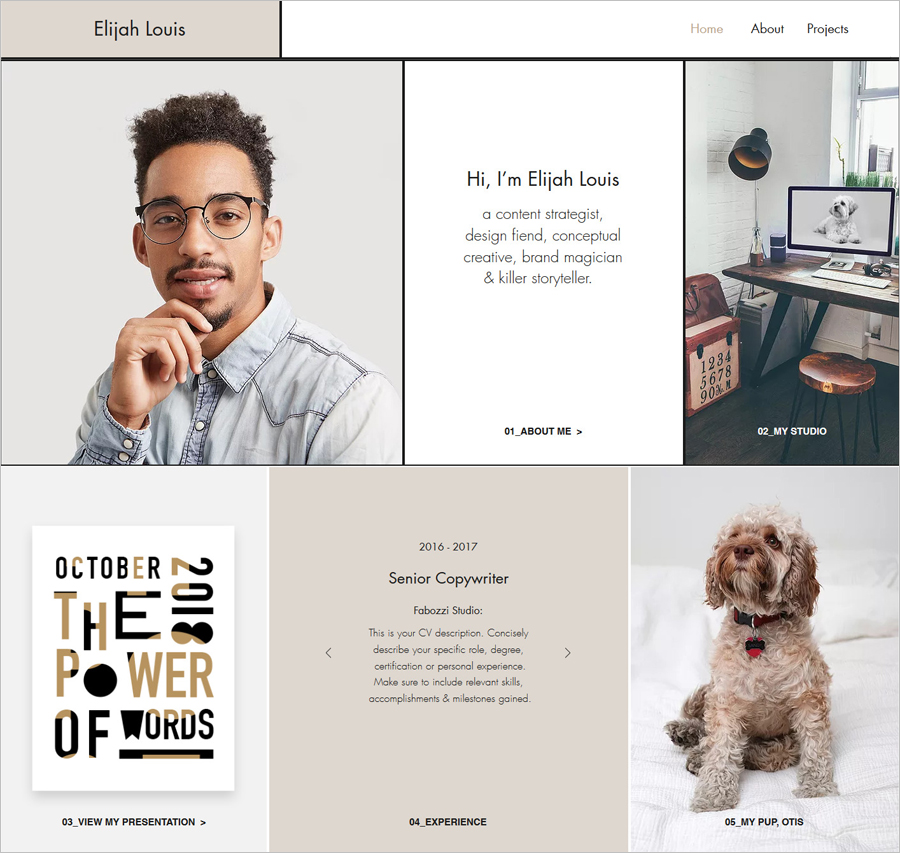 Free Online Resume Website Template [ download ]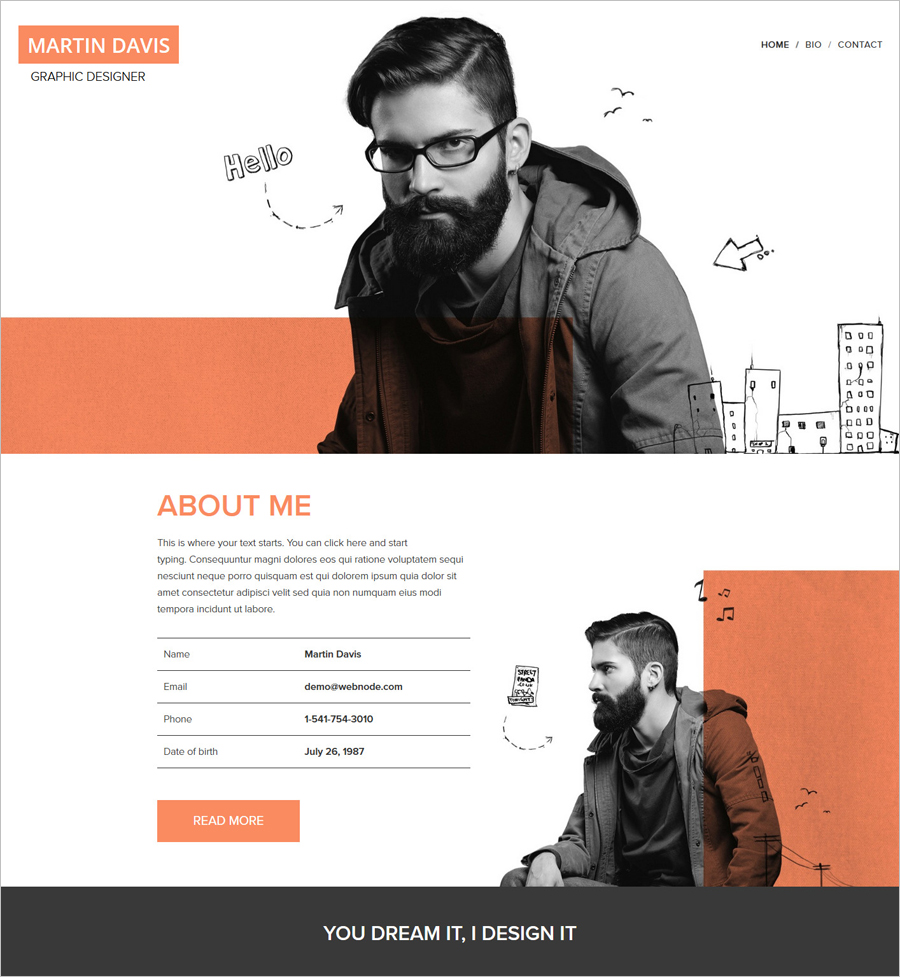 Free Online Resume Website Template [ download ]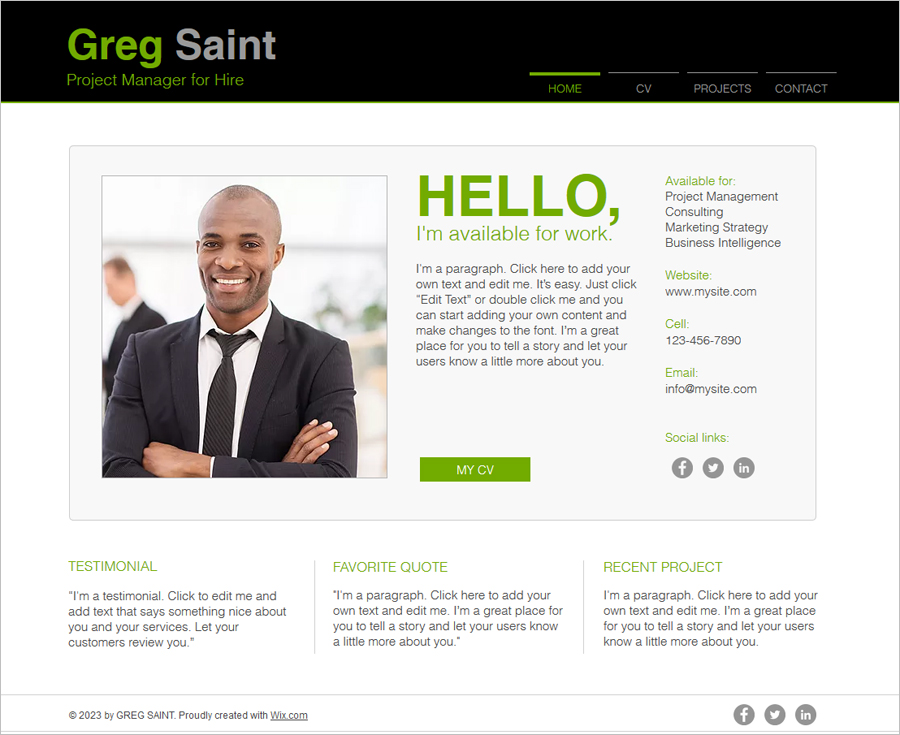 Free Ultra Profile HTML Template [ download ]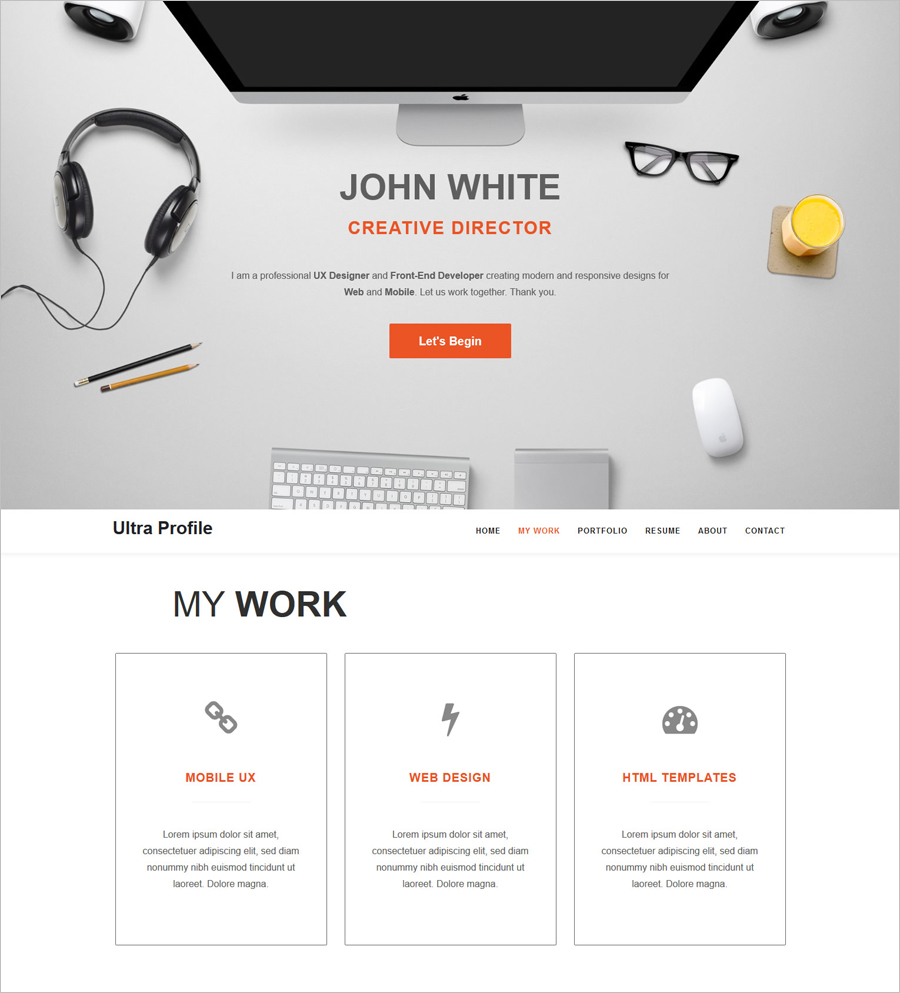 Free Journalist CV Website Template [ download ]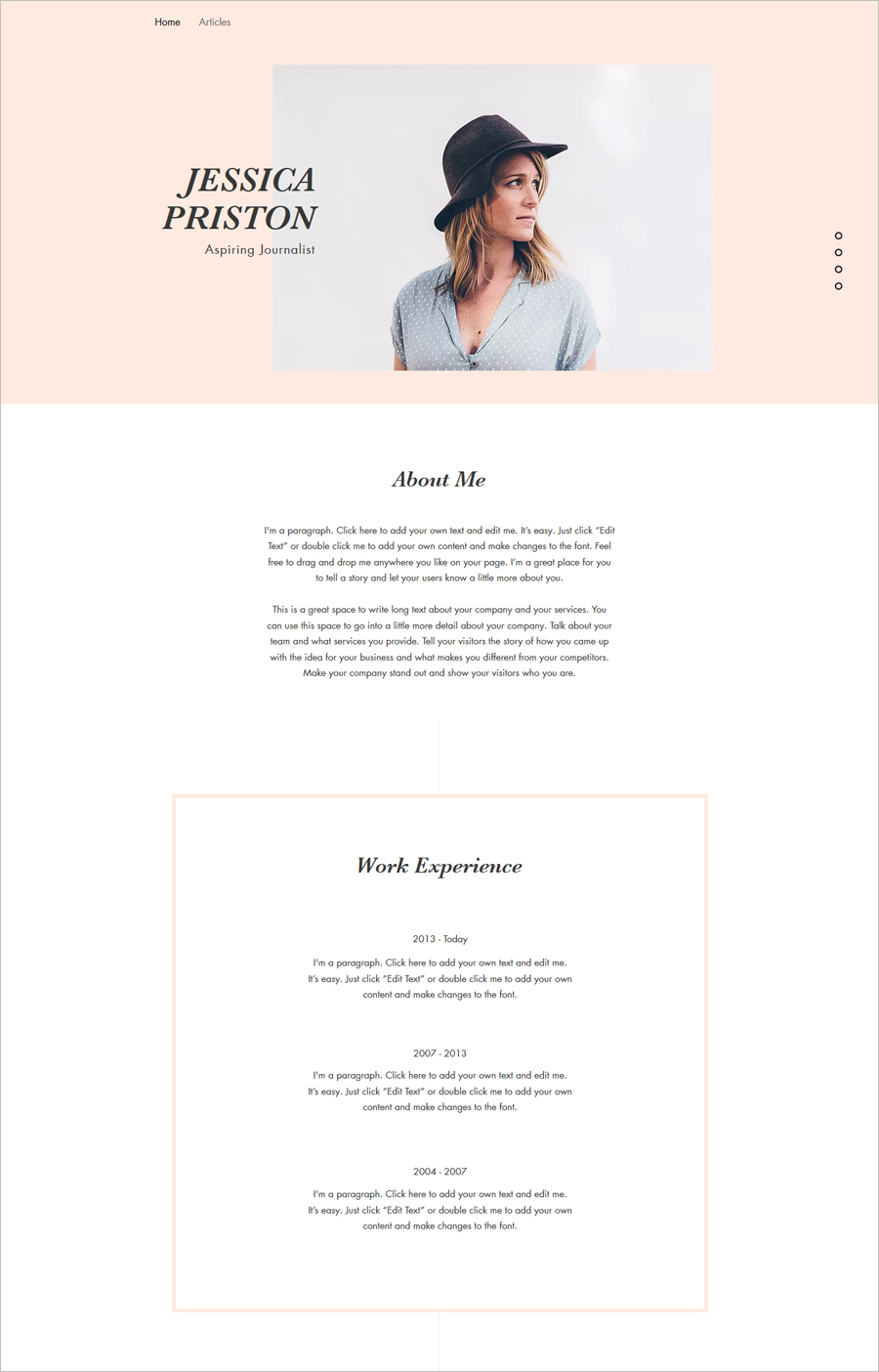 Free One-Page Resume CSS Template [ download ]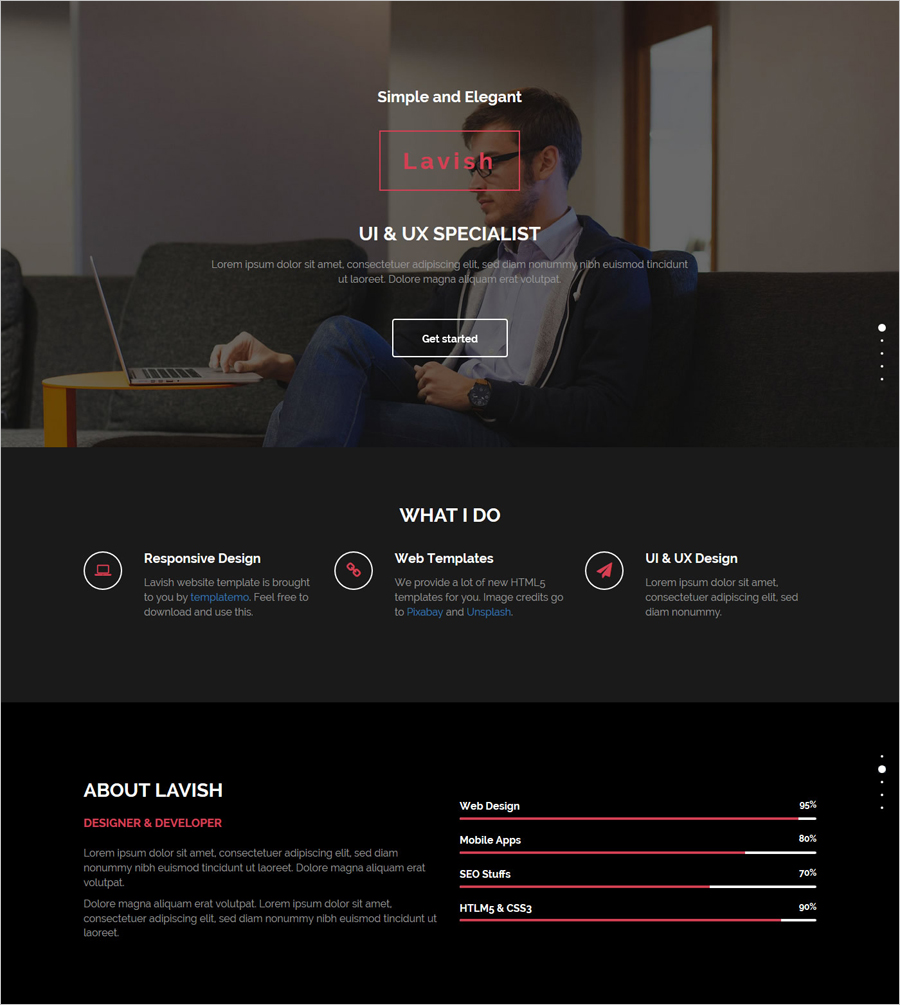 Free Professor CV Website Template [ download ]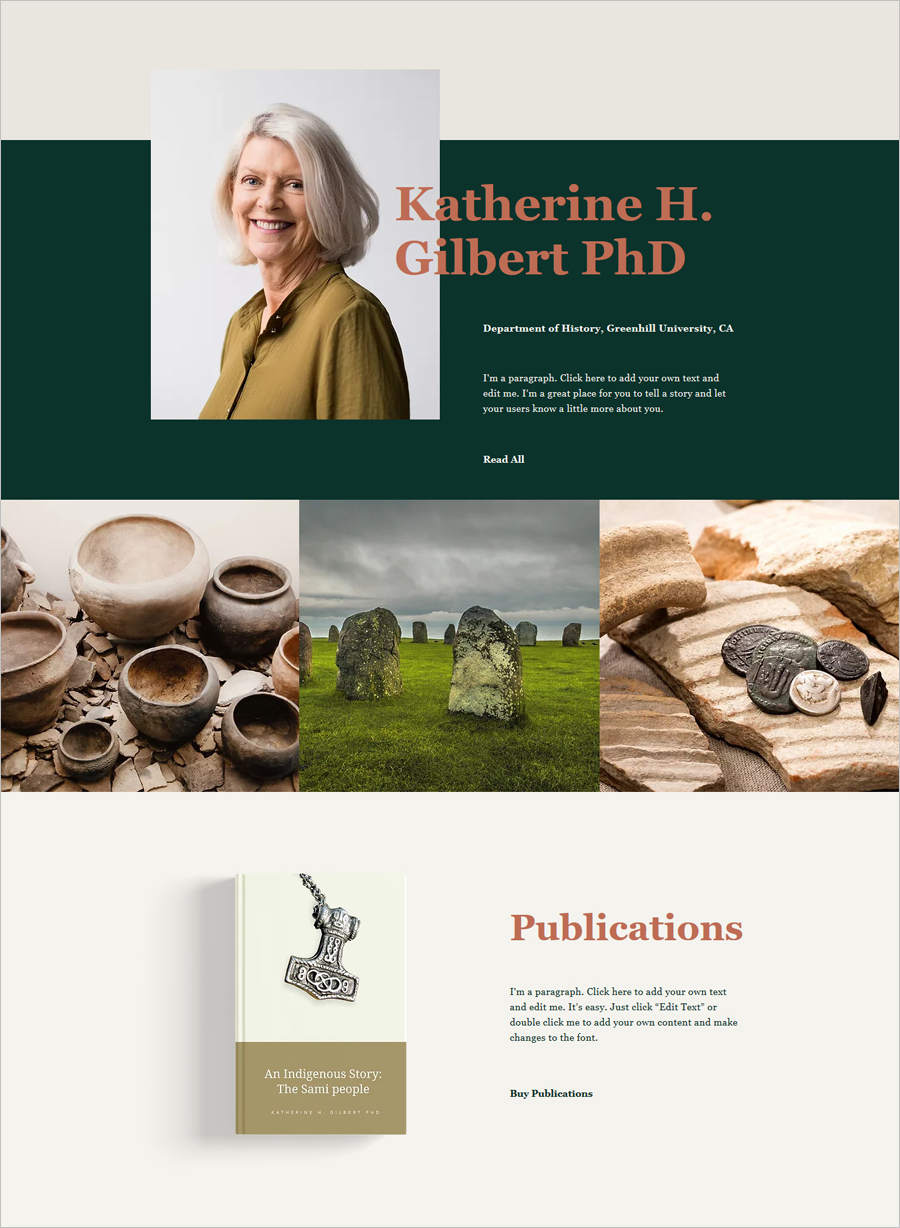 Free Responsive Resume Template [ download ]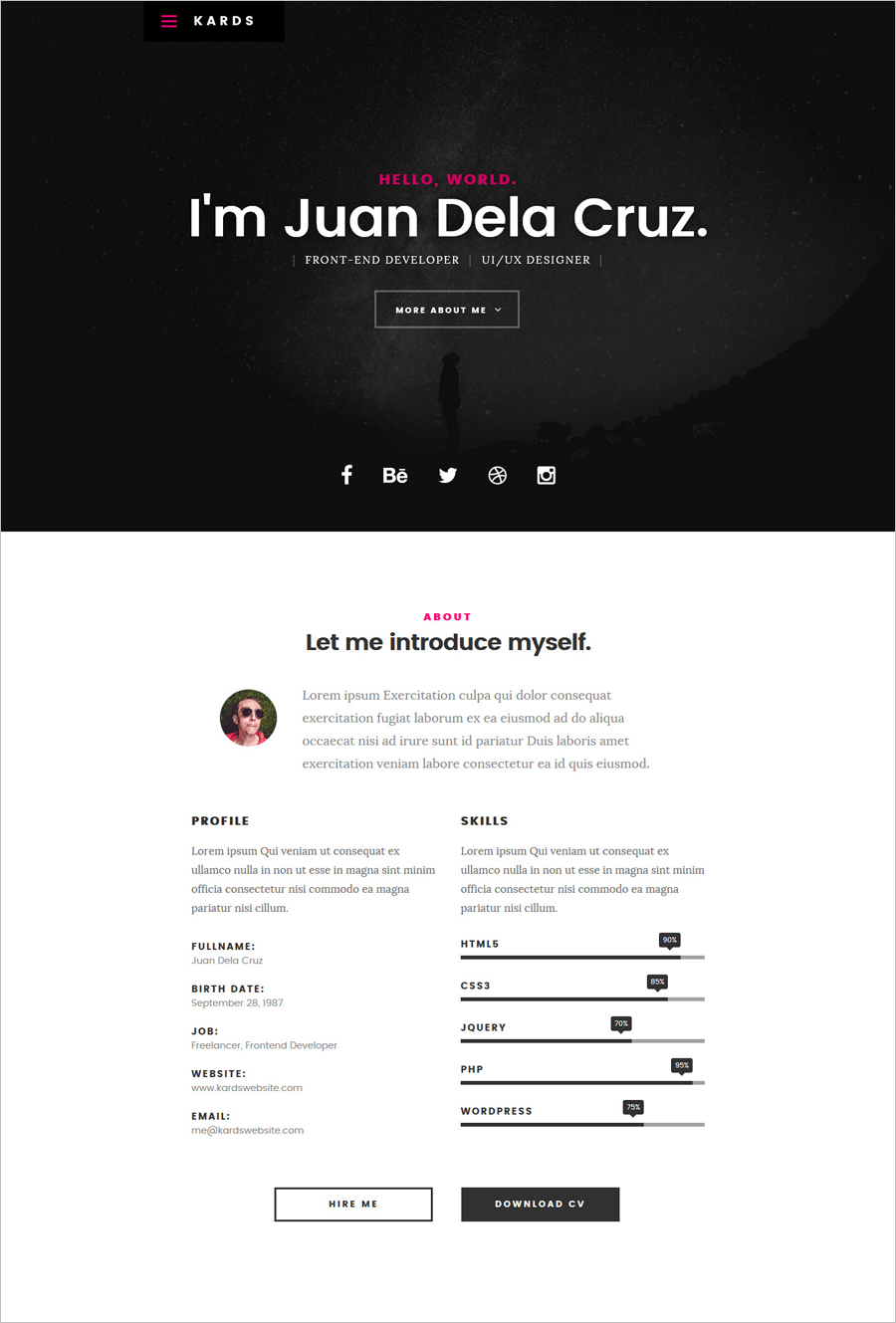 Free Online Business Card Website Template [ download ]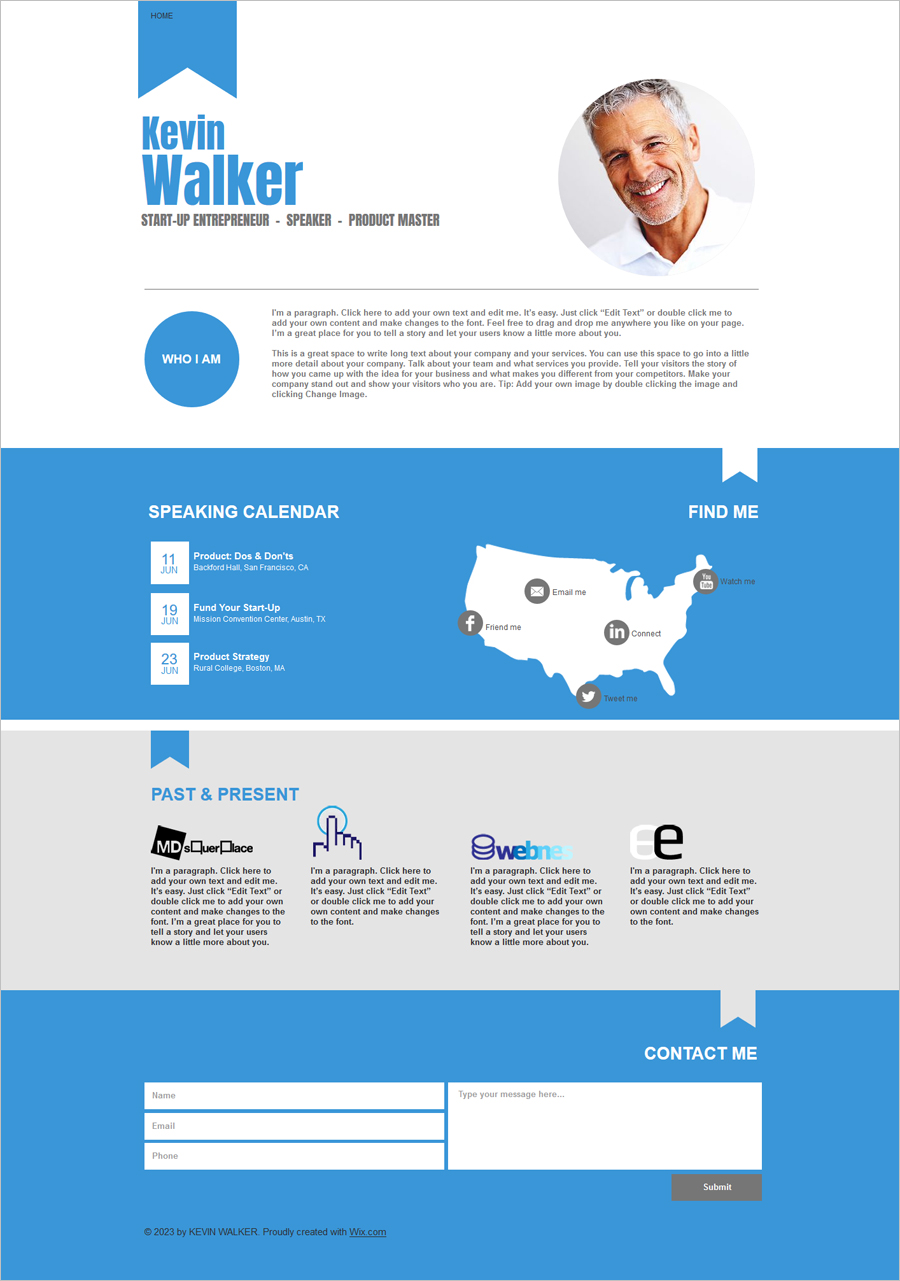 Free Resume WordPress Theme [ download ]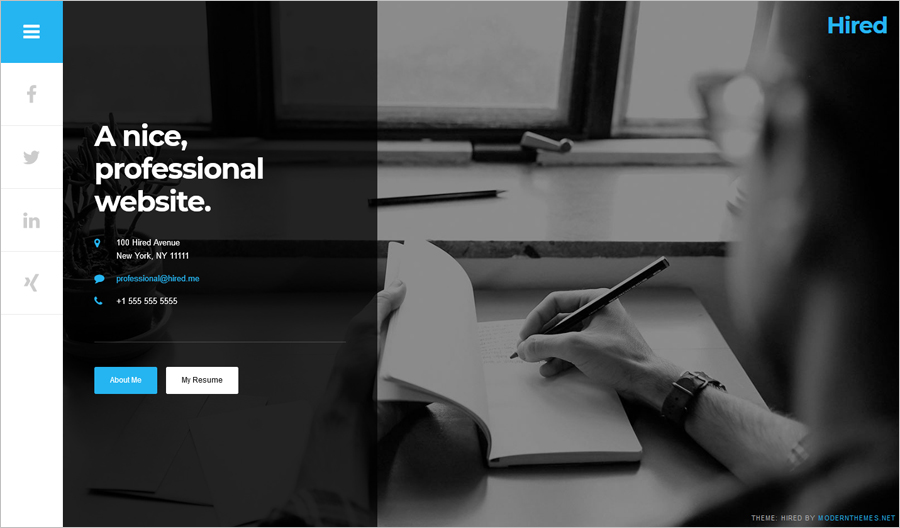 Free Academic CV Website Template [ download ]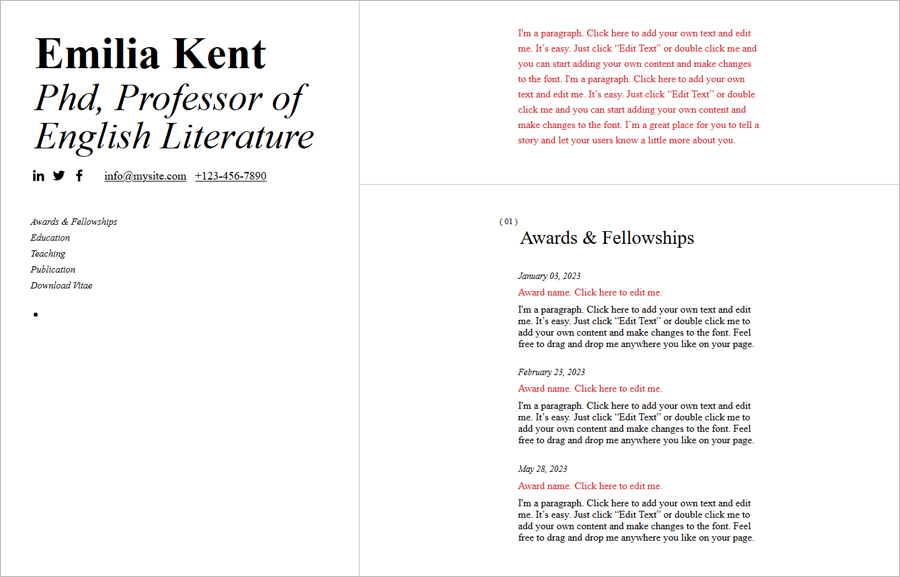 Free Easy Profile Bootstrap Template [ download ]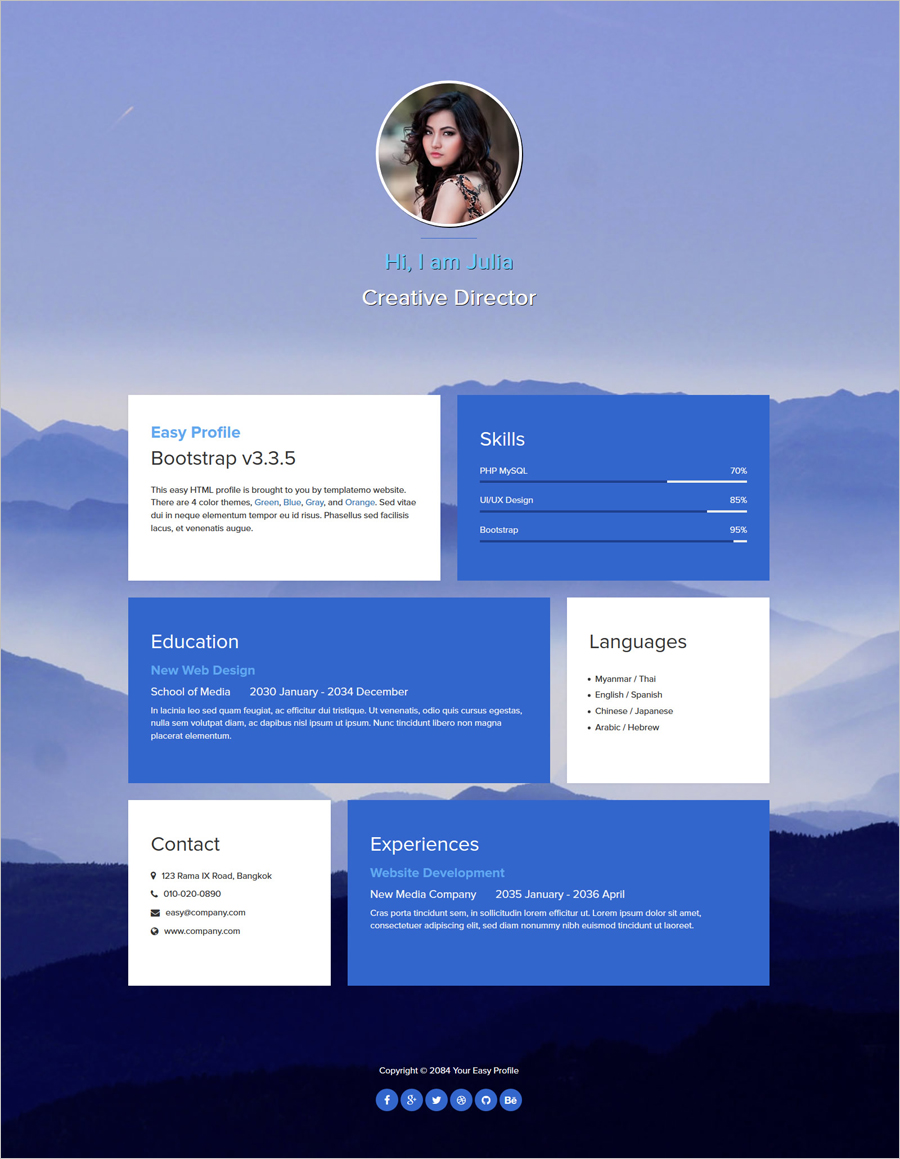 Free UX/UI Designer Resume Template [ download ]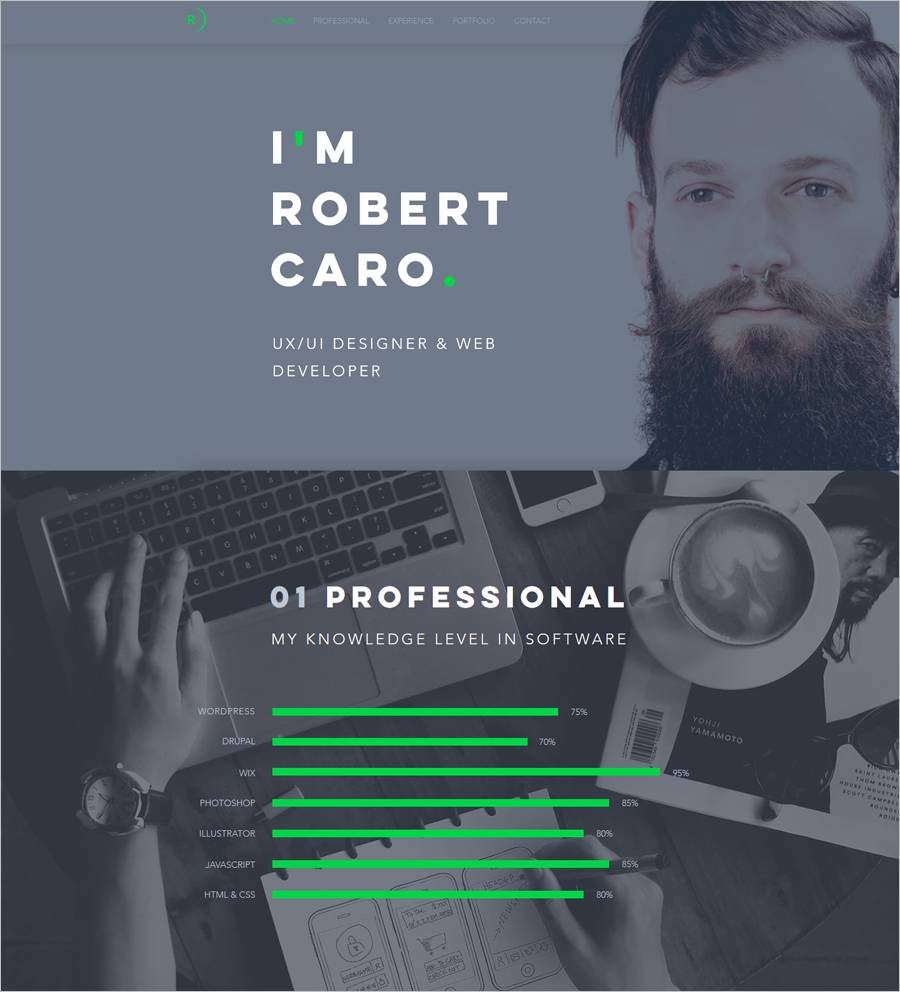 Free HTML Resume Template [ download ]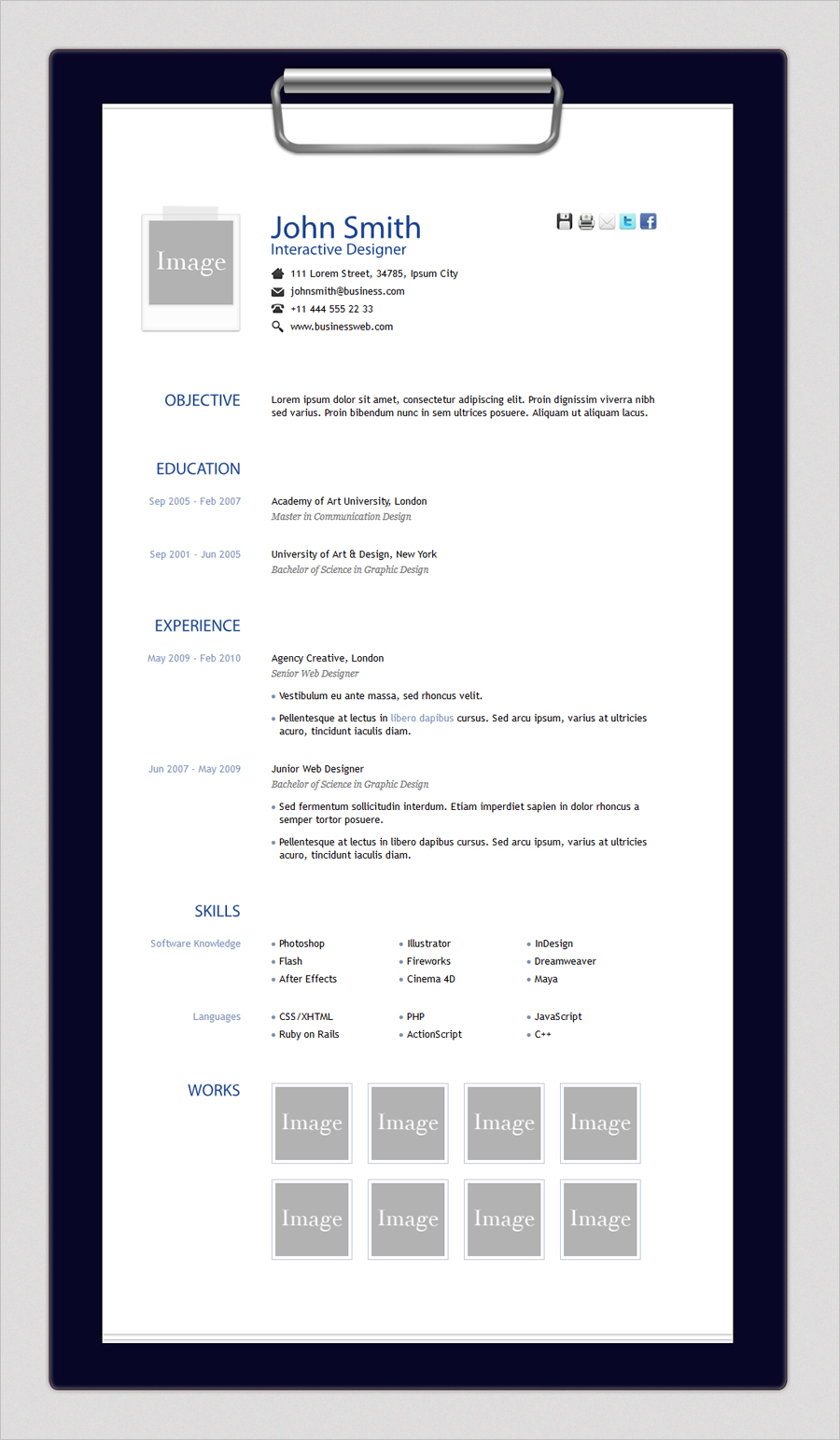 Free Student Resume Website Template [ download ]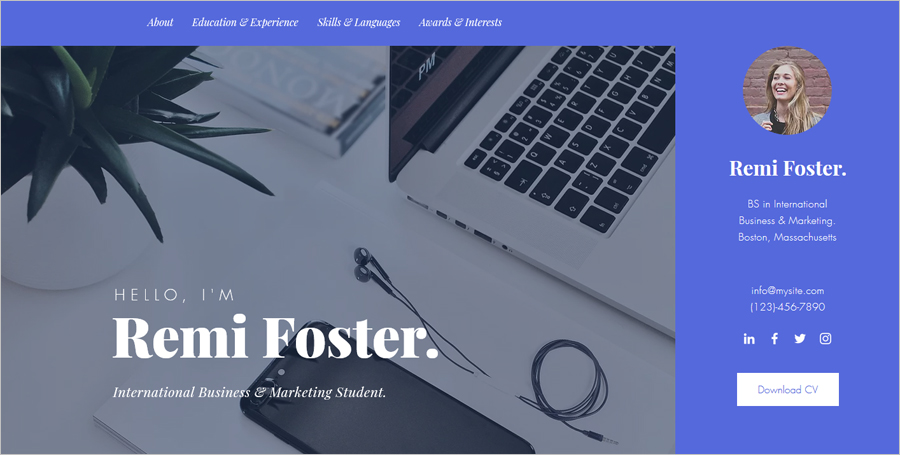 Free Stimulus HTML Resume Template [ download ]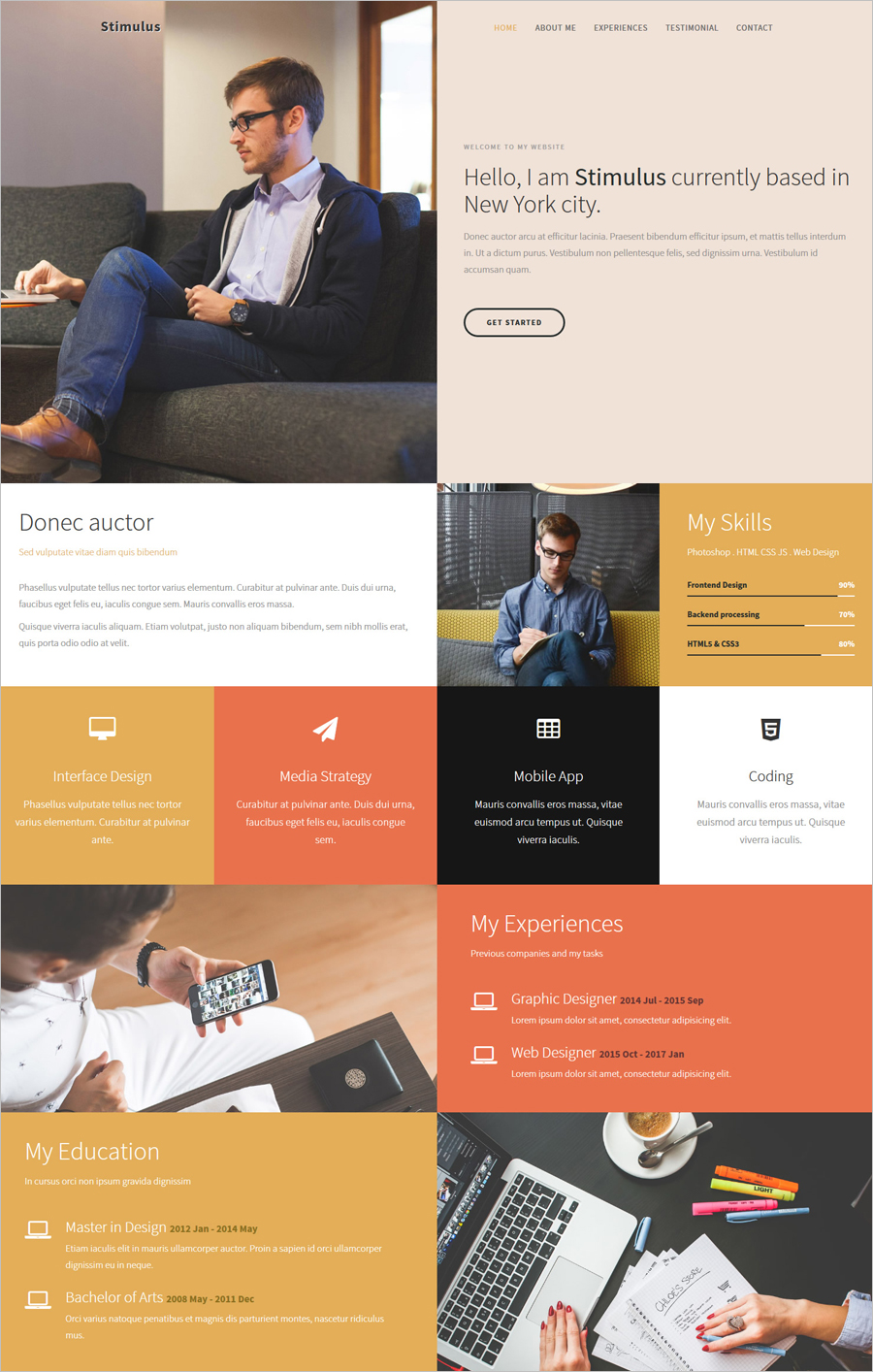 Free Business CV Website Template [ download ]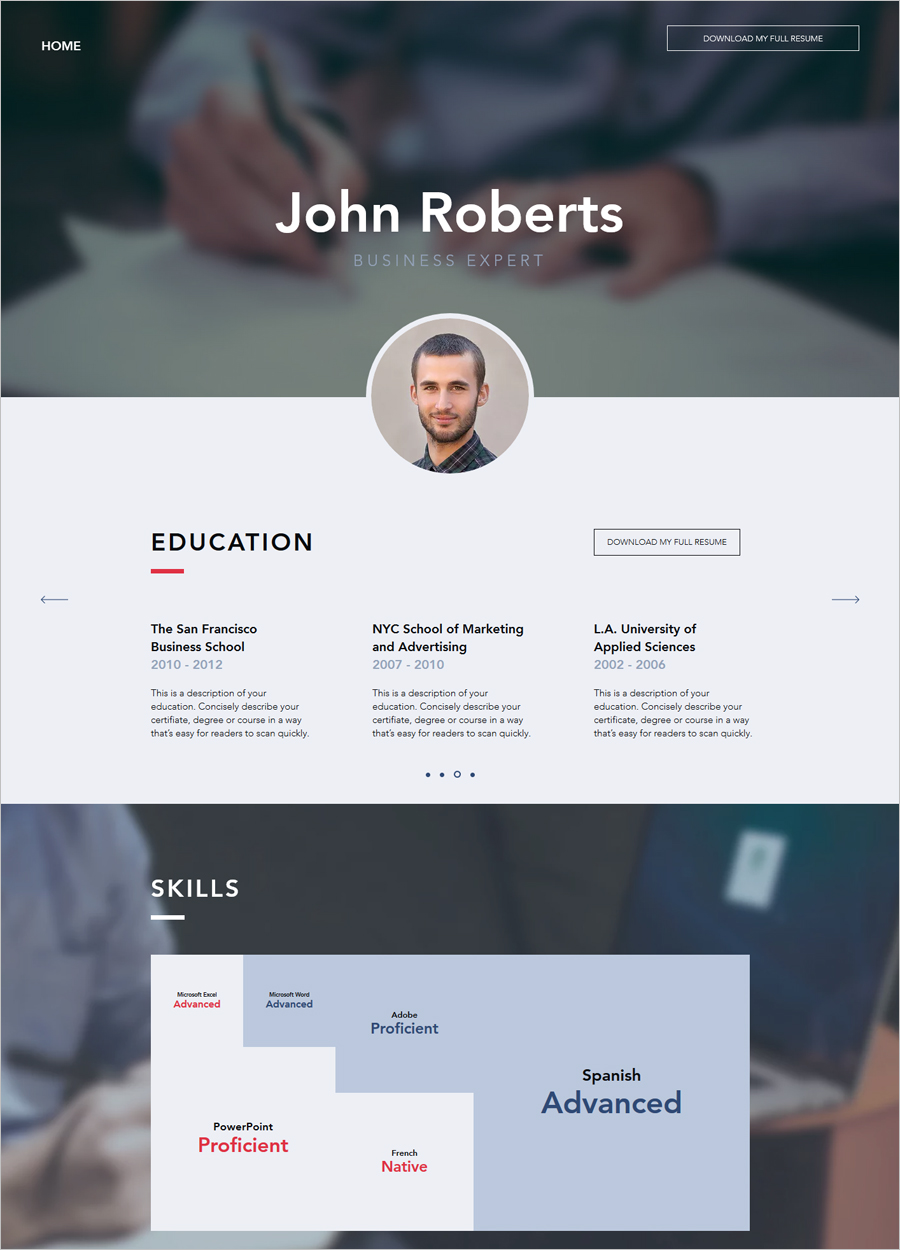 Free Creative and Professional CSS3 CV Resume Template [ download ]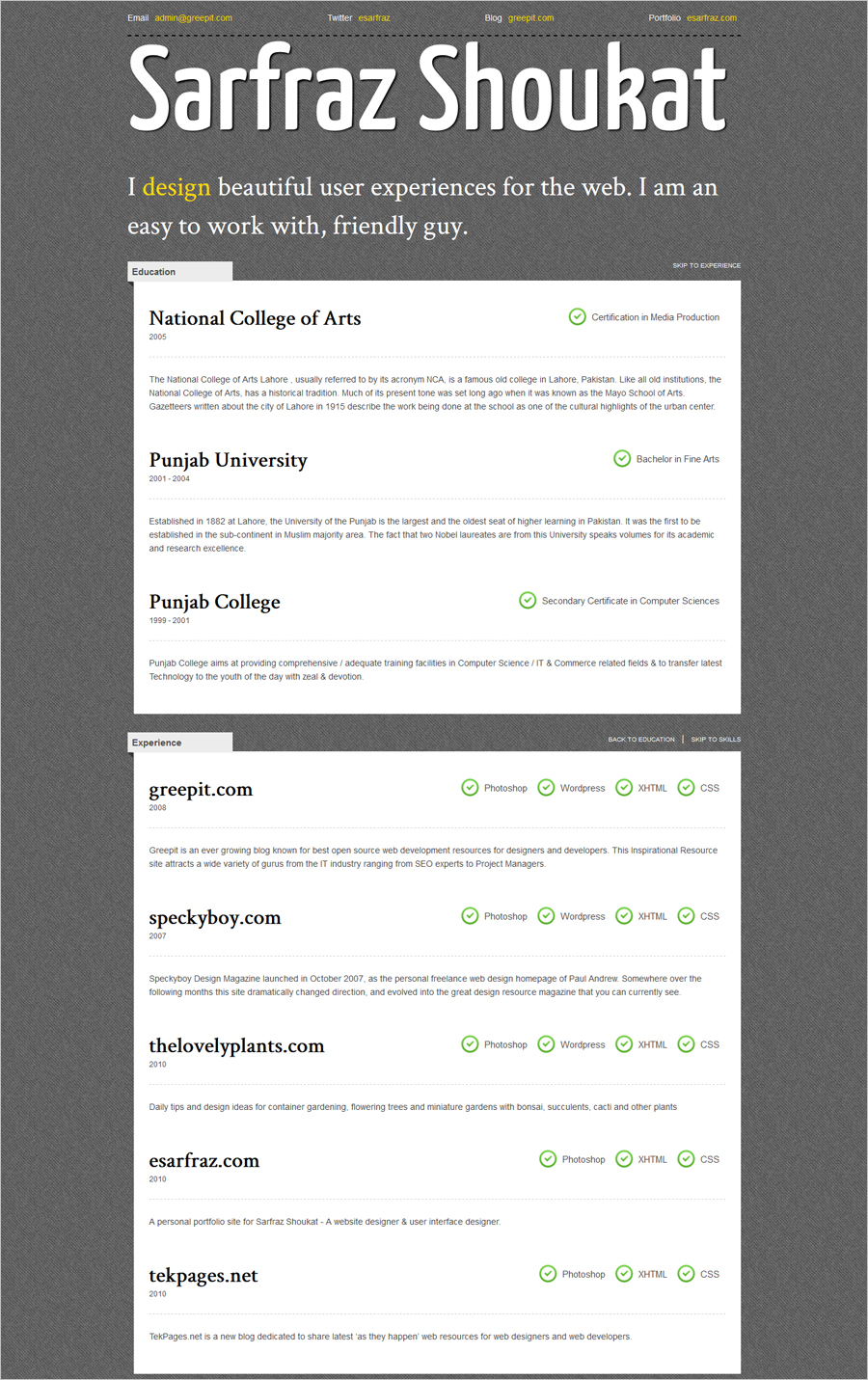 Free Curriculum Vitae Website Template [ download ]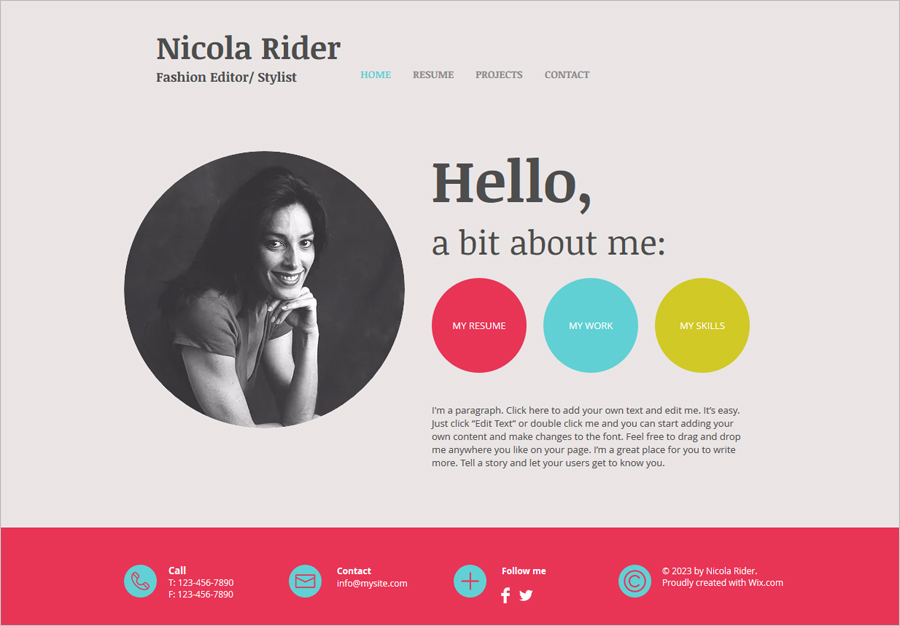 Free Resume Bootstrap HTML Template [ download ]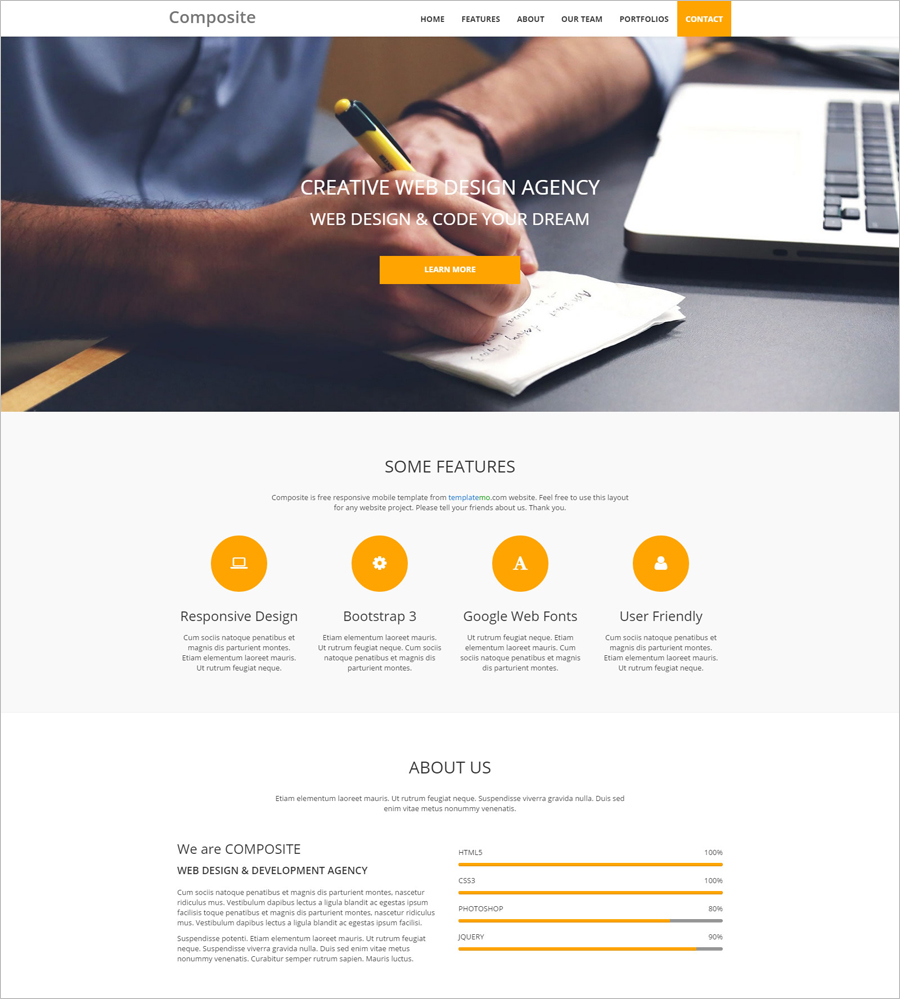 Free Professional CV Website Template [ download ]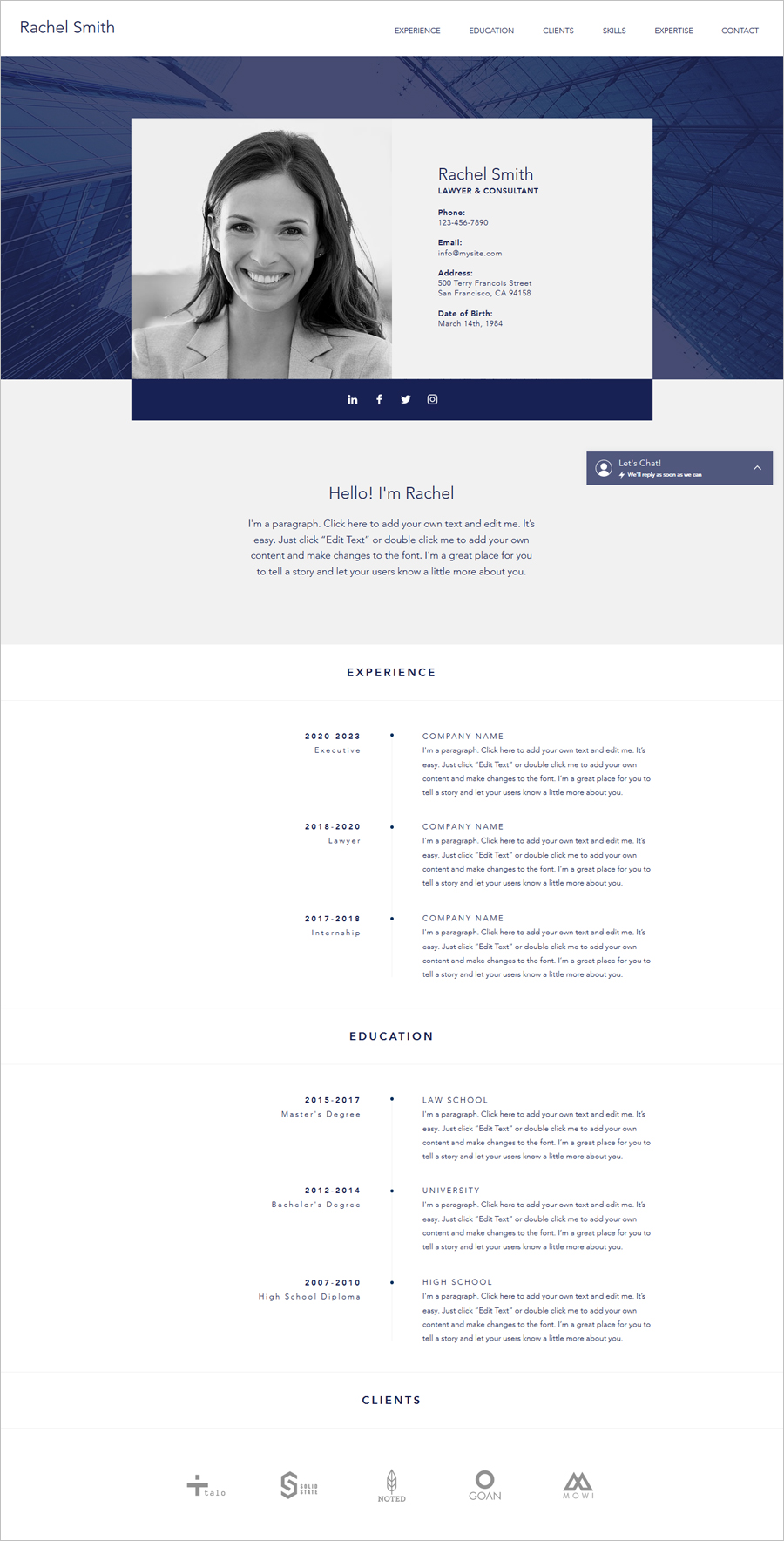 Free One Page Resume Template [ download ]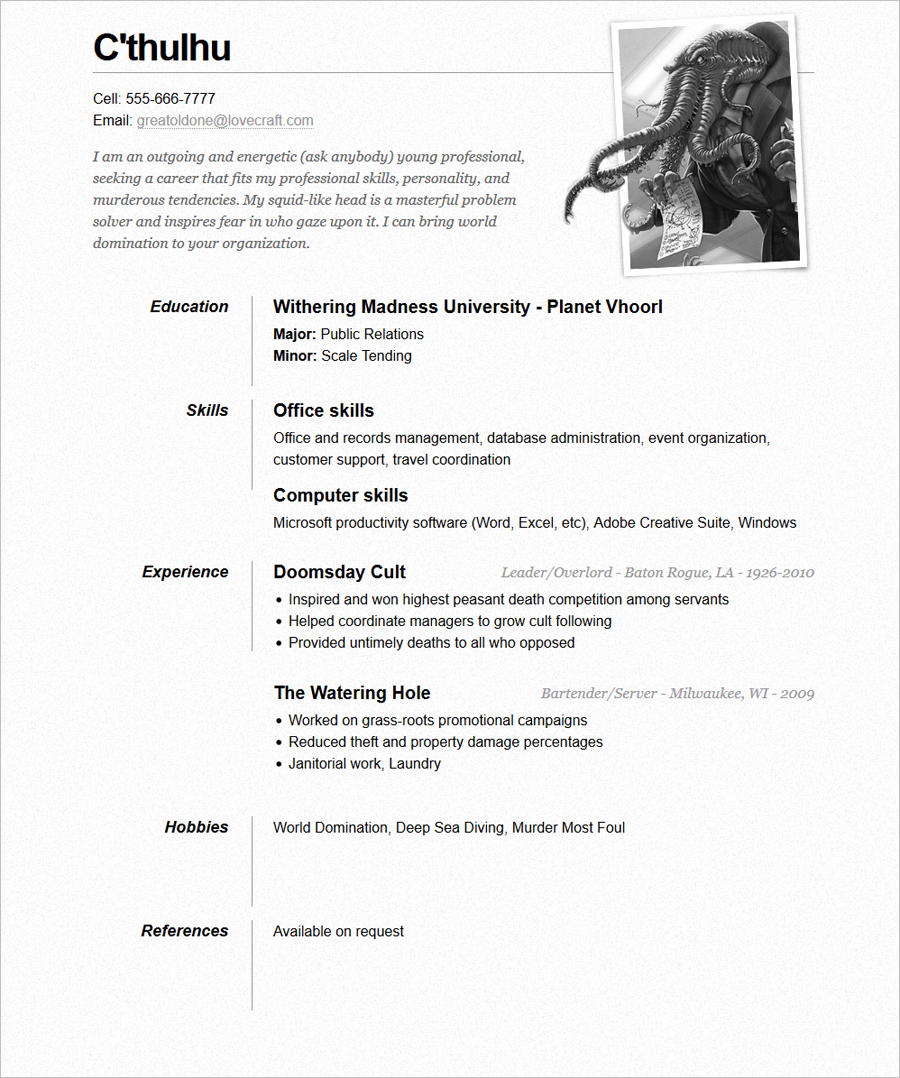 Free Personal Resume Website Template [ download ]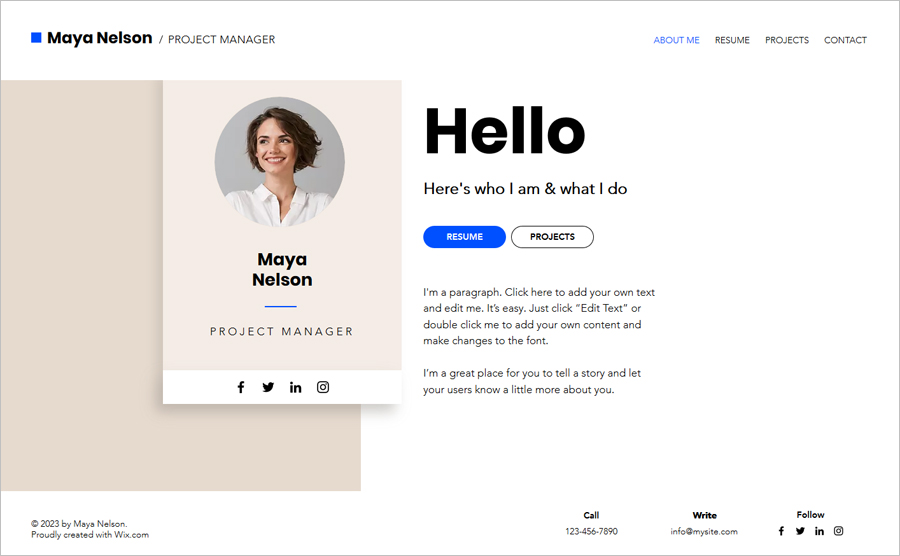 Free Creative Resume Web Template [ download ]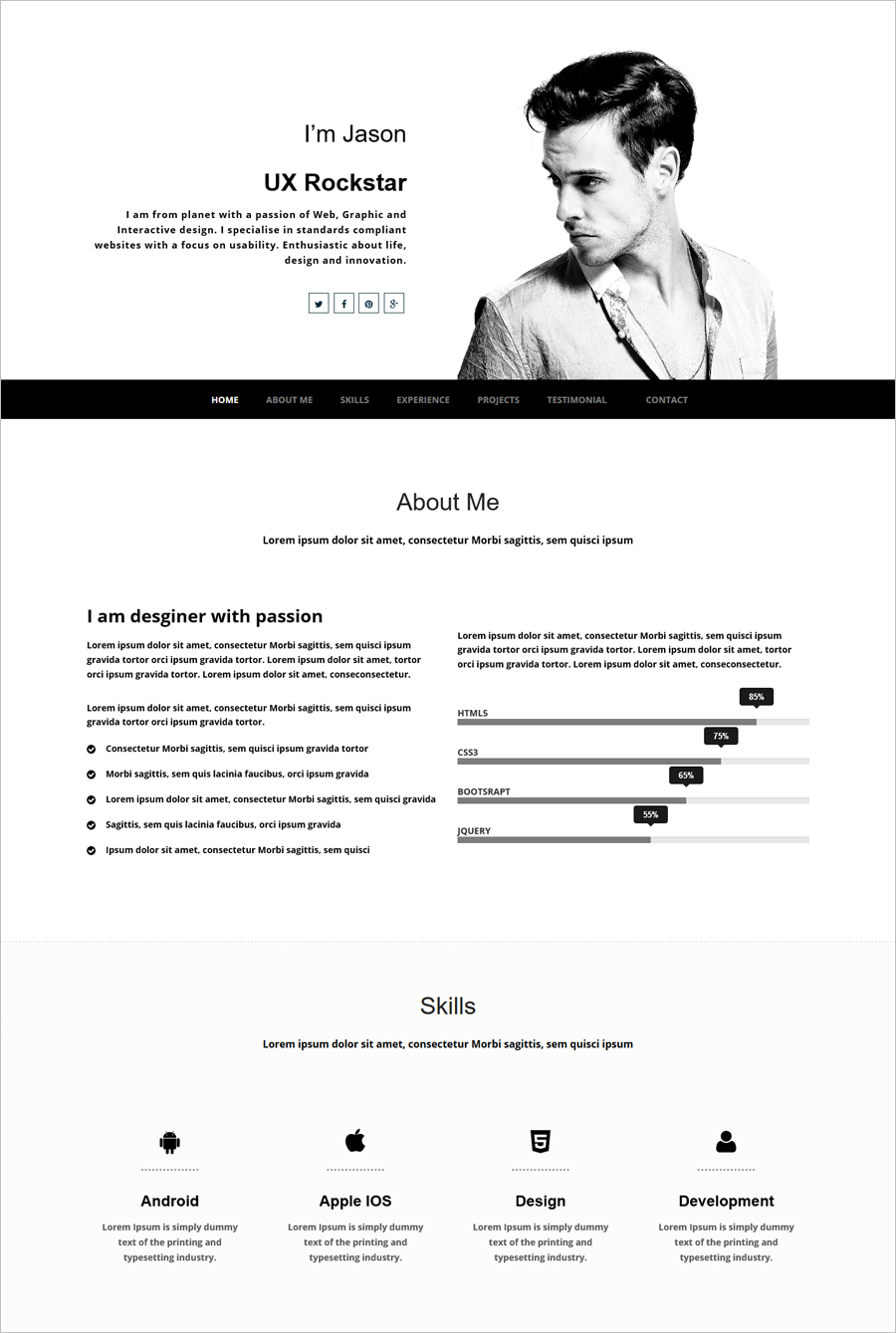 Free Personal Profile Website Template [ download ]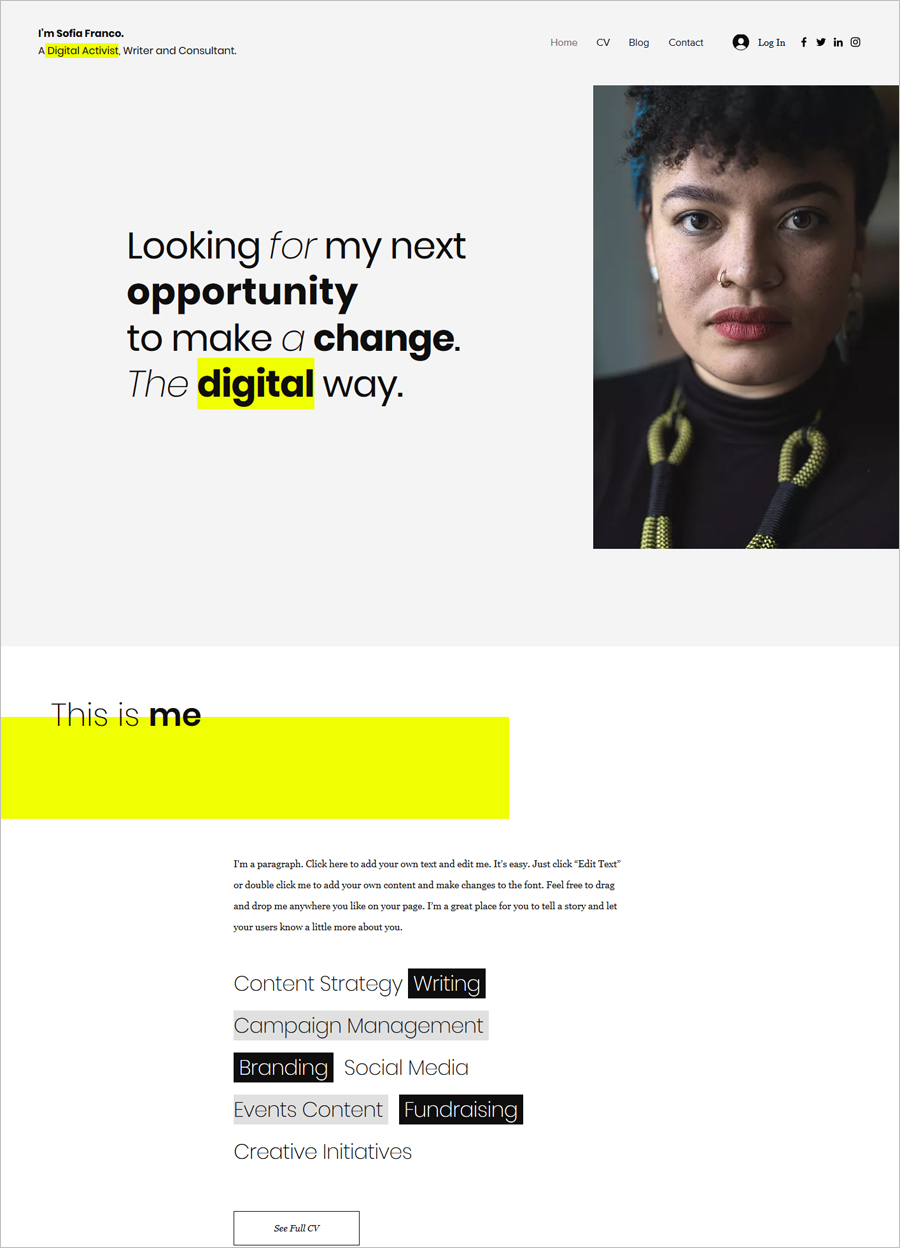 Free Resume Responsive Web Template [ download ]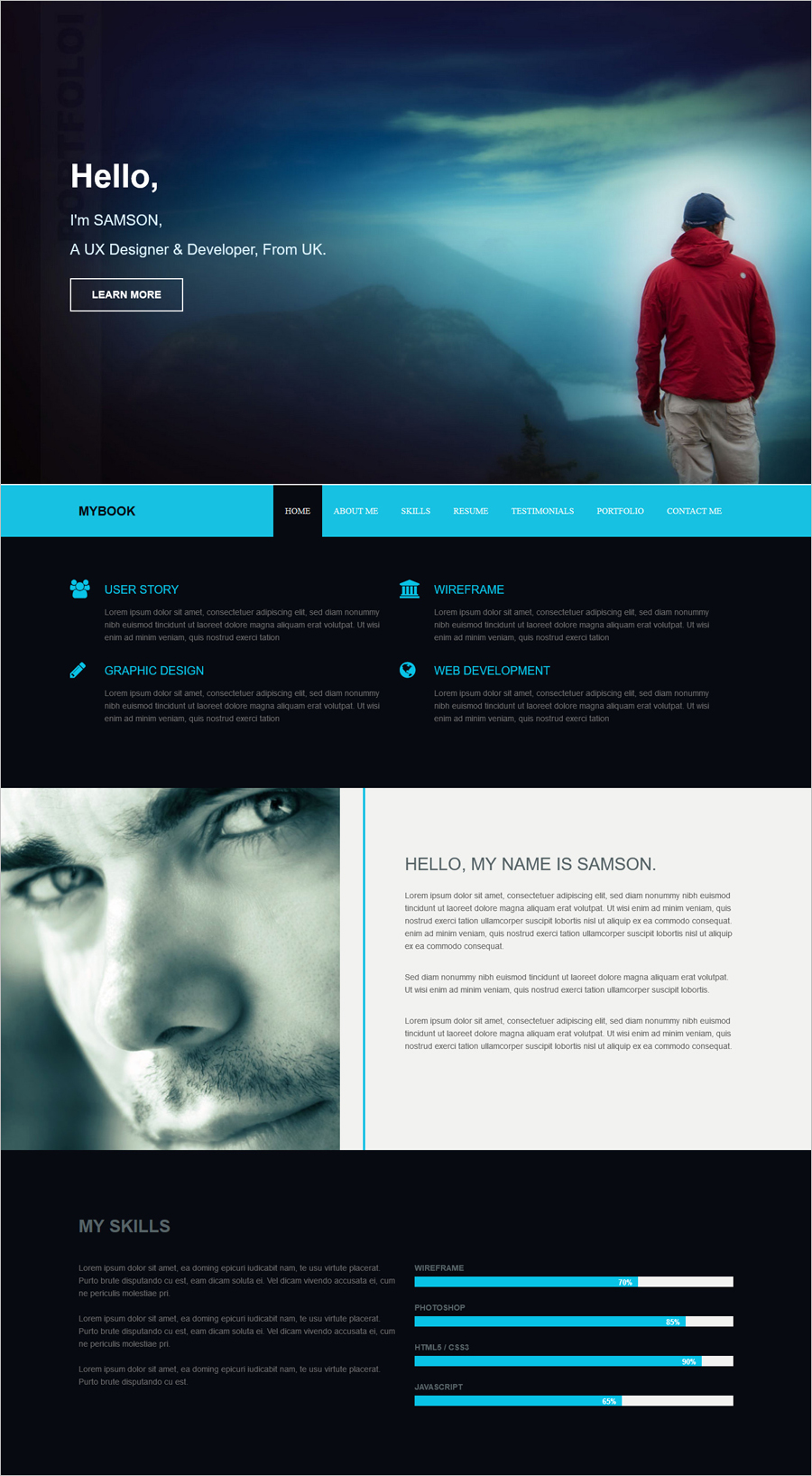 Free Scientist's Resume Website Template [ download ]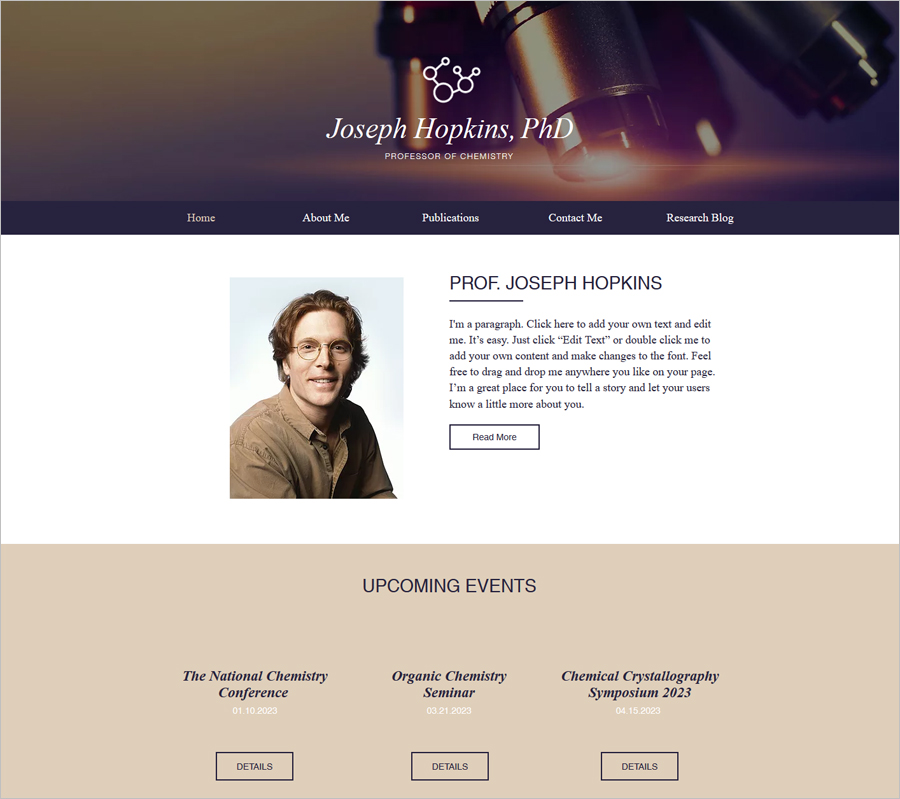 Free Bootstrap Resume Template [ download ]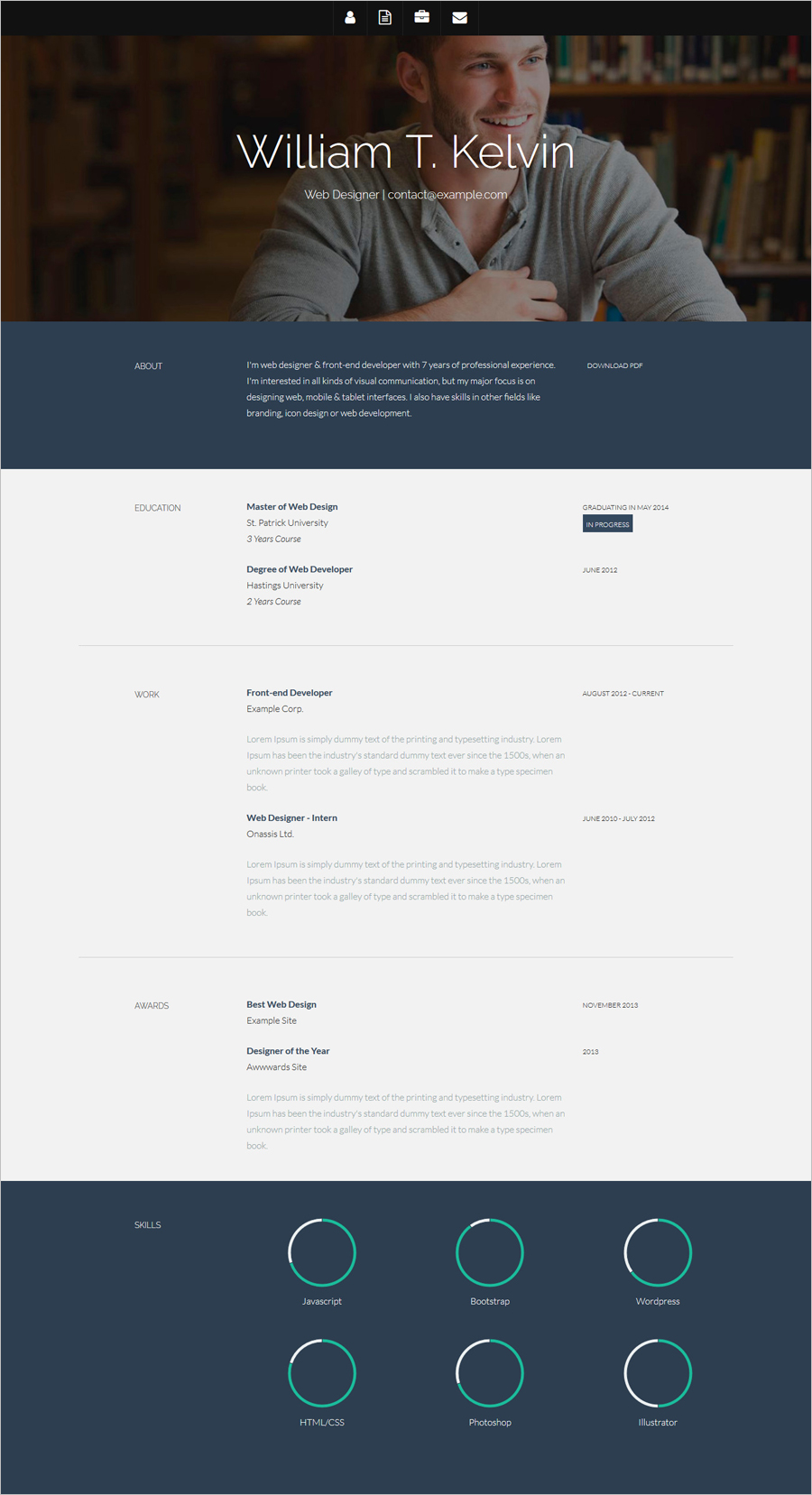 Free Online Resume Website Template [ download ]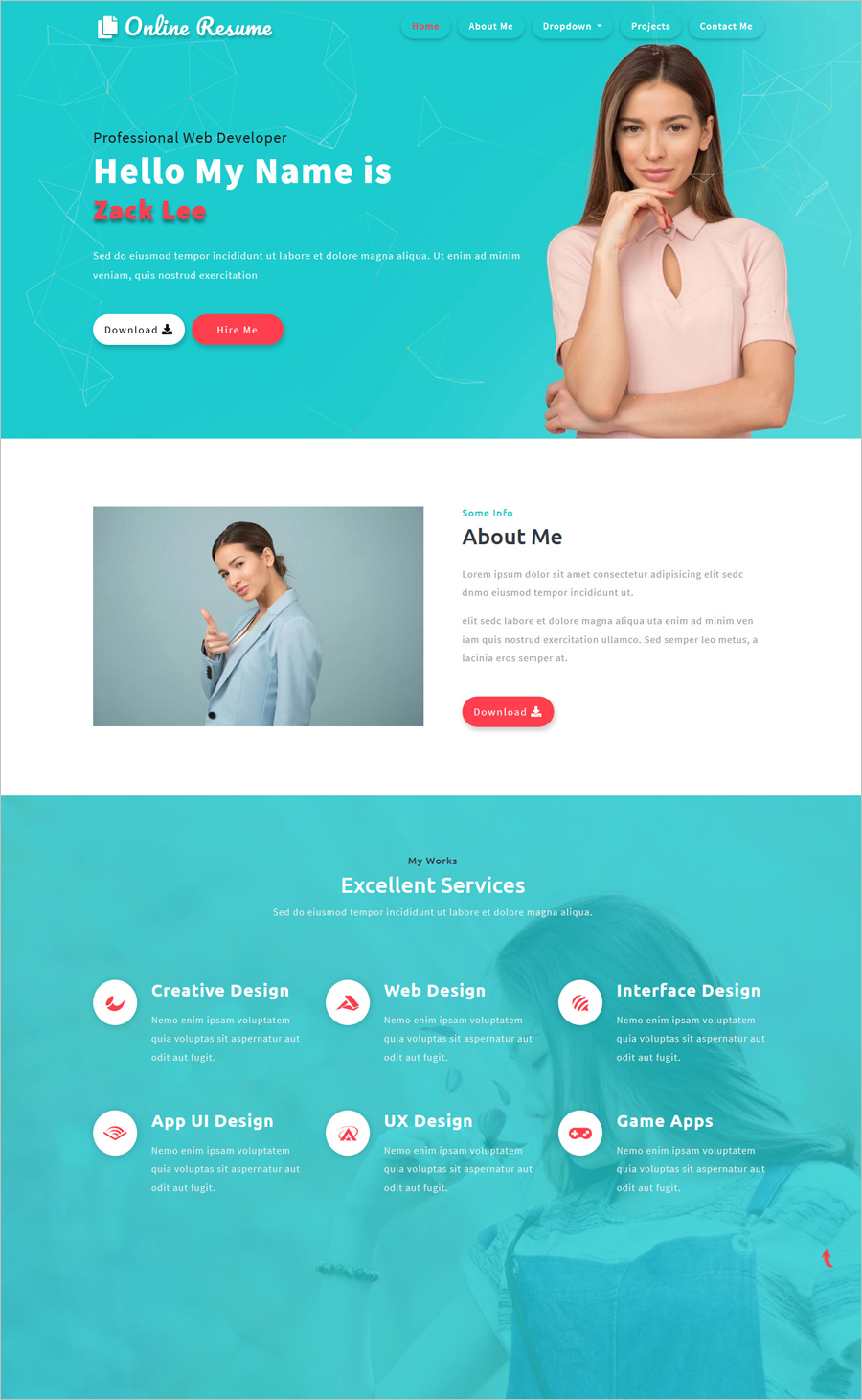 Free Creative CV Website Template [ download ]