Want to create a free music website? Check out these 25 absolutely free templates and WordPress themes for musicians. Thanks to them, you can easily launch a free website for music artist, music band, DJ, singer, songwriters, music school, music blog and even a radio station.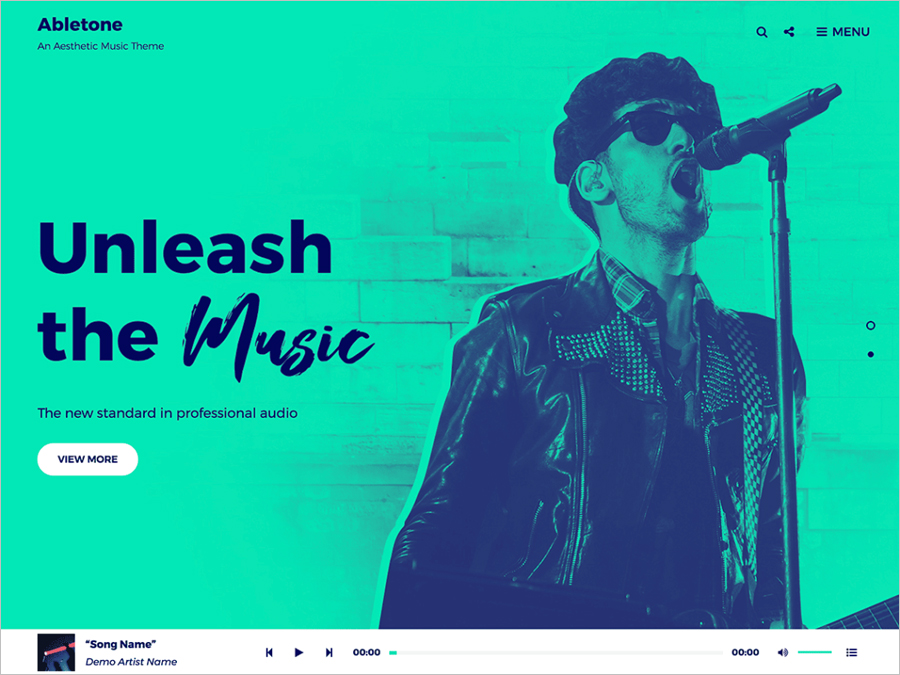 Today we will talk about the development of a free website for musicians. Exactly free, because there are plenty of paid solutions, but there are only two free ones. These are the using of free music website builders and free music website templates and themes.
You may be surprised now, but in both cases, the basis of the future free website is a ready-made template on a musical theme. Further, if we are talking about CMS (WordPress, Joomla, Drupal) – you download the music template you like, customize it and set it up on your web hosting. Of course, you will need certain skills of a web developer to implement all this. Well, or seek help from a freelancer who will do this for you for a fee. But then it will be a shareware method.
If we're talking about free website builders – you also choose the music website template you like, but without having to download it. Instead, you register on a platform website and run your music website in a cloud using the power of the website builder itself. Of the benefits – you do not need the skills of a web developer and do not need to buy web hosting. You also don't have to worry about the security of your music site and any updates to it. All this is transferred to the shoulders of your website builder. There is essentially only one minus – you cannot transfer your website to another hosting, if you suddenly want to.
25 Free Website Templates and Themes for Musicians
Here are 25 selected good music templates that are free to download or use online for free. They are suitable for free website creation for music band, singer, DJ, music artist, songwriters, music school and music blog.

Note: Pay attention not only to the external design of the music template, but also to its functional options. So some templates allow you to download and listen to your music tracks directly on the website. Or they allow you to listen to only demo music, and full recordings are available only after payment. And of course, standard music band website options: music band photo and video galleries, news, concert and tour announcements, sale of branded clothes and accessories.
Free Music Website Template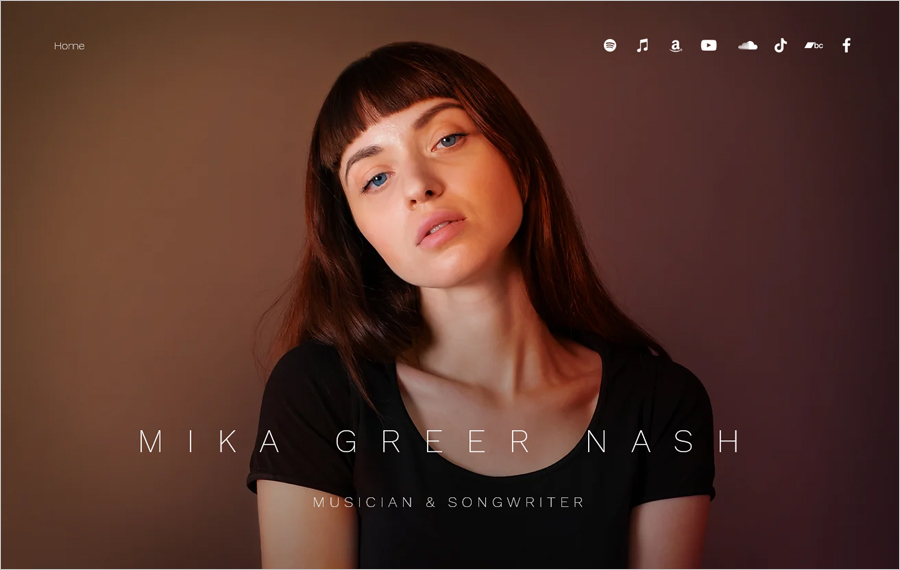 Free Music Band Template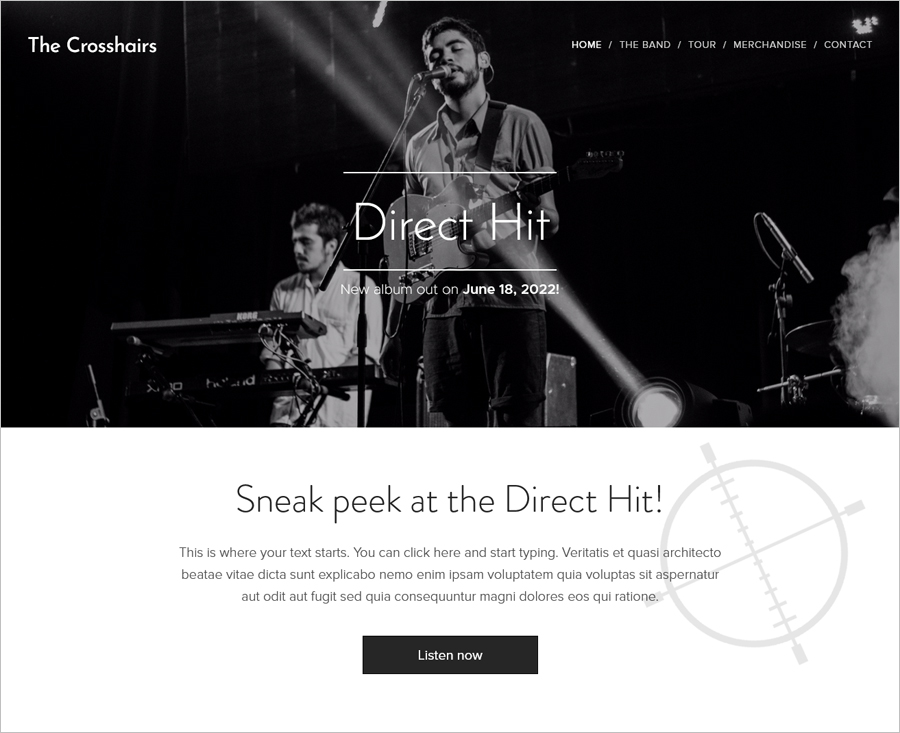 Free DJ Landing Page WordPress Theme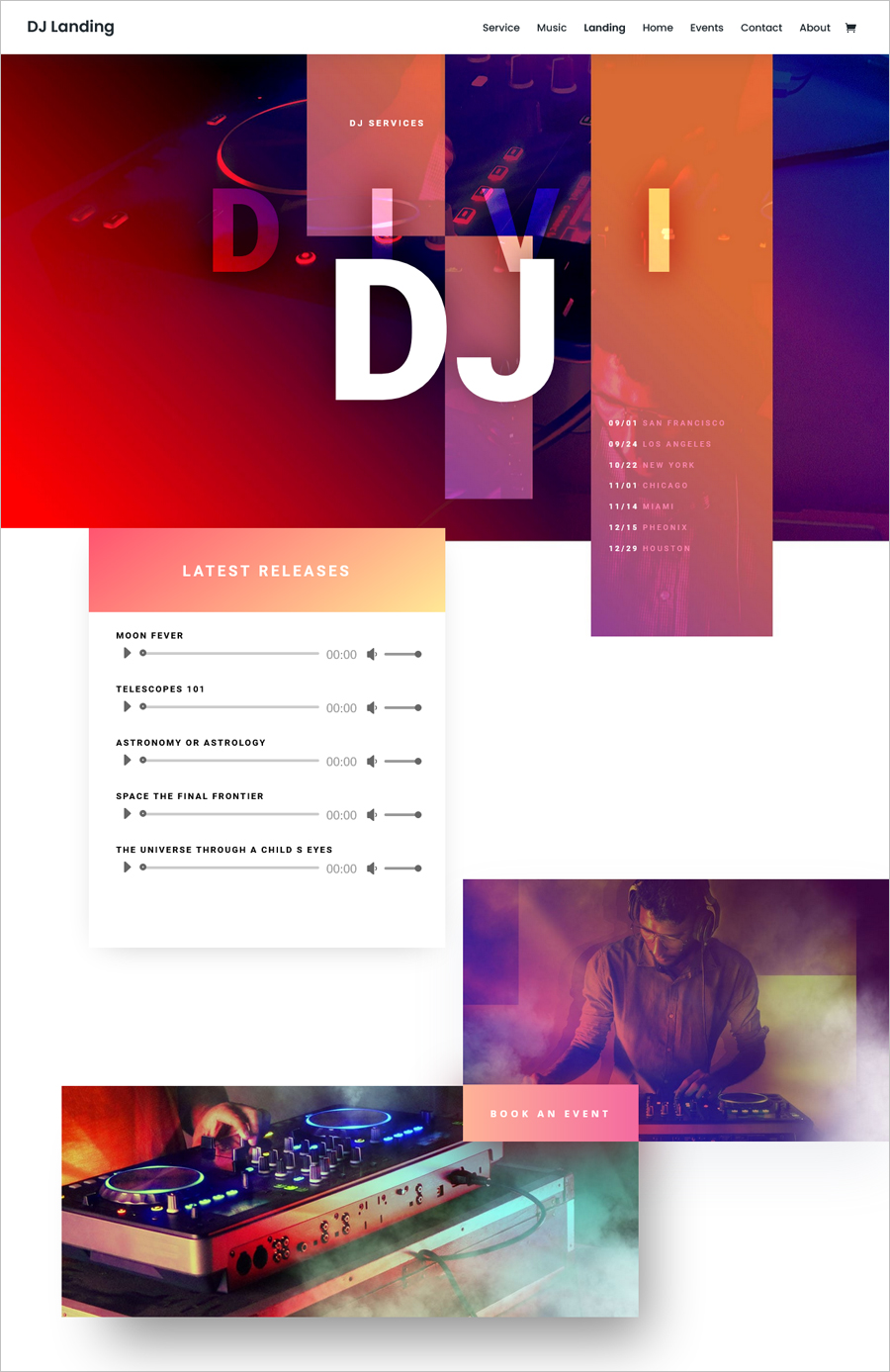 Free Musician Website Template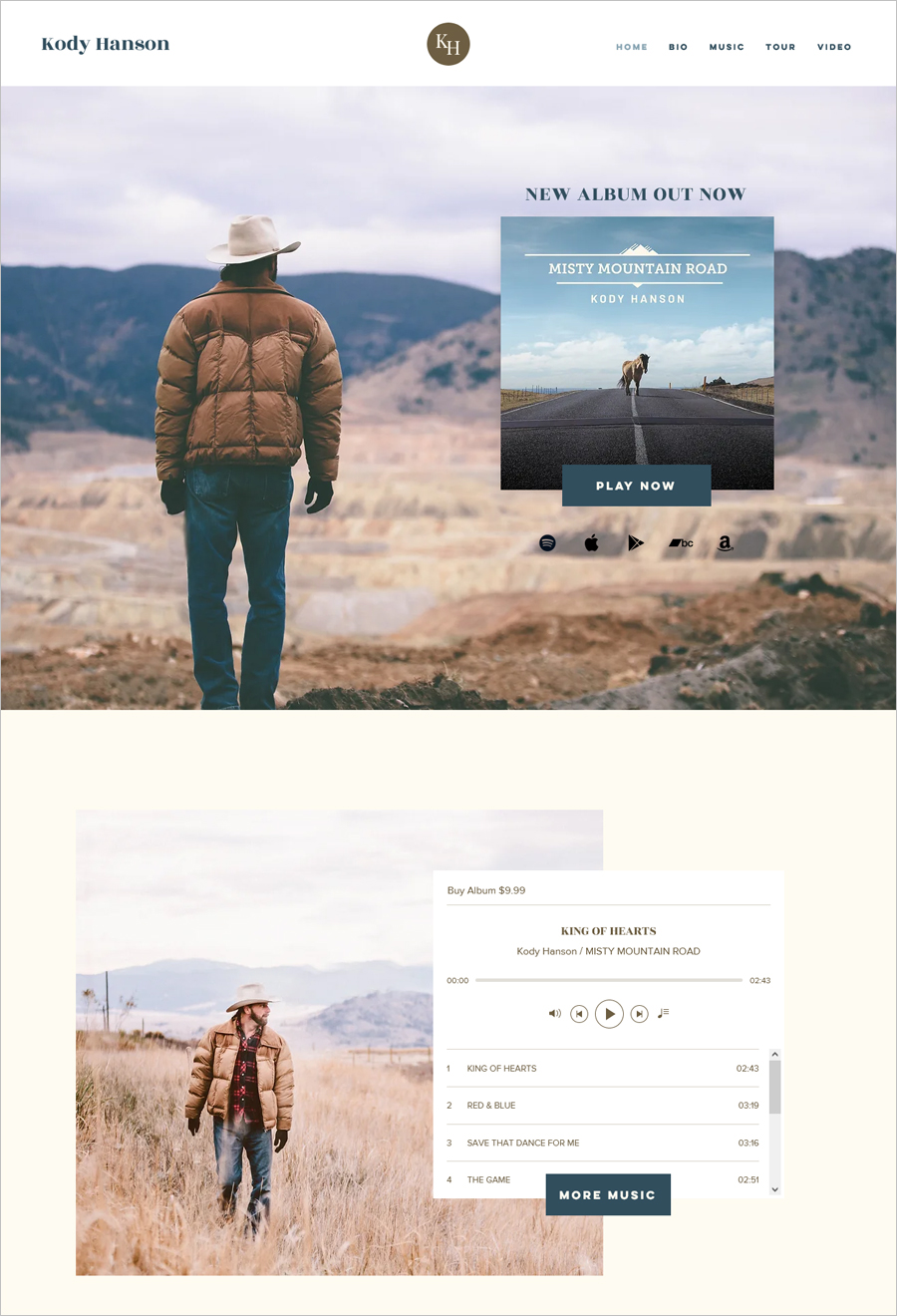 Free Singer Website Template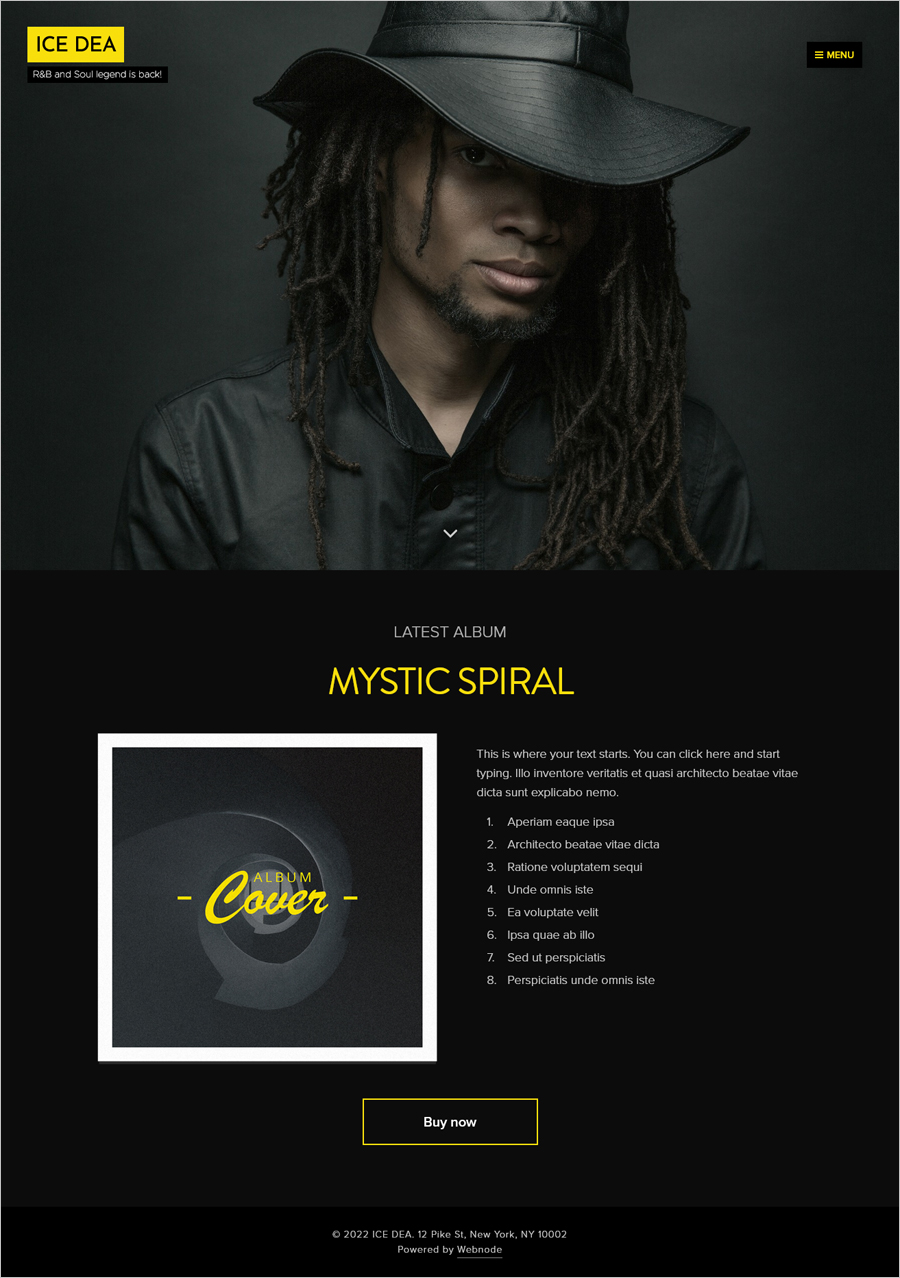 Free Loud Music WordPress Theme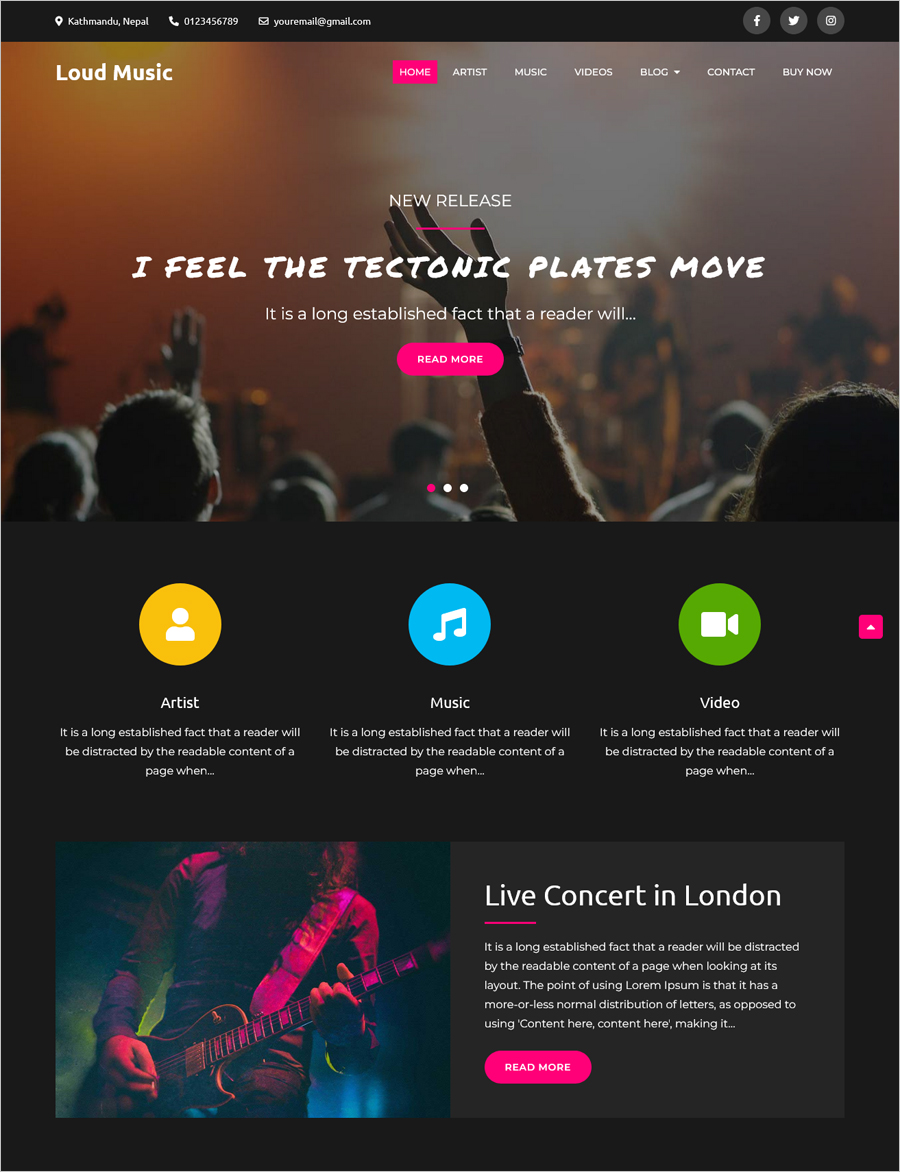 Free Band Website Template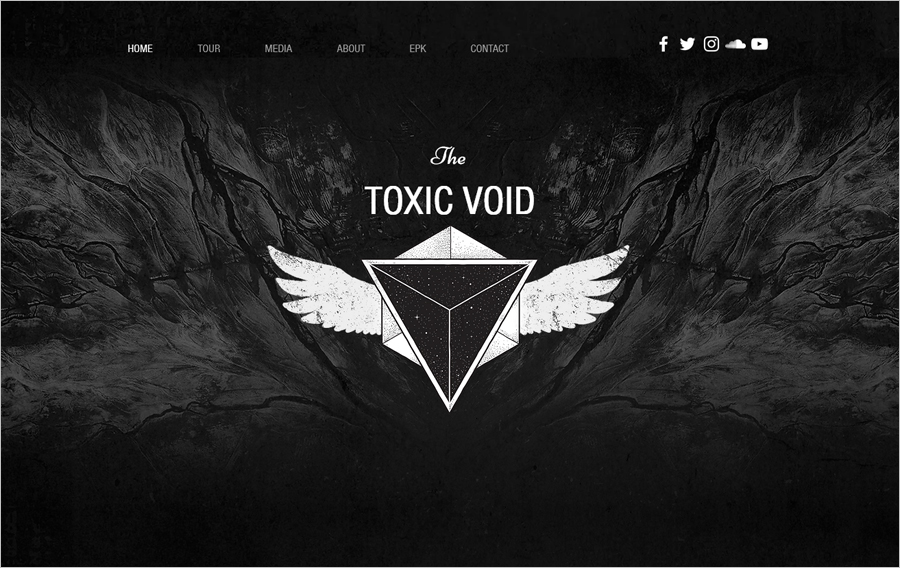 Free Music Studio Website Template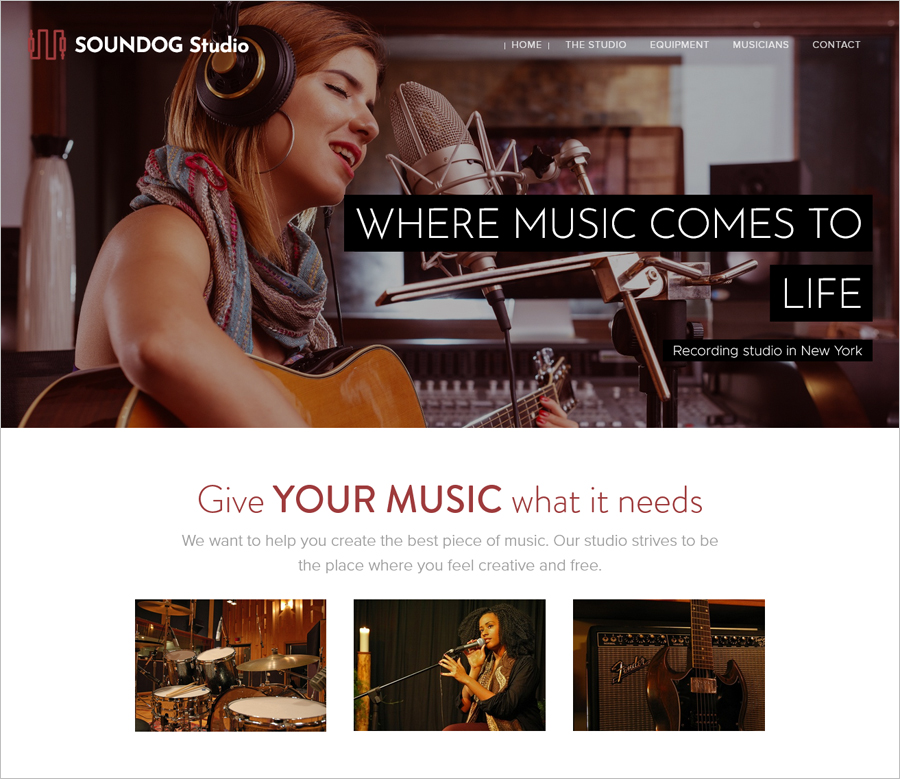 Free Abletone Music WordPress Theme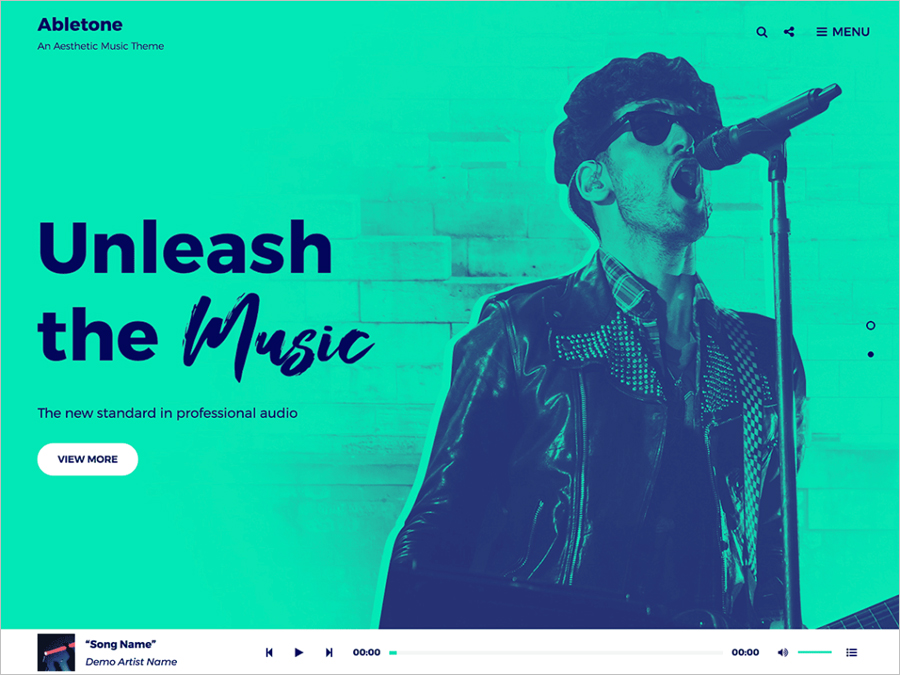 Free Musician Website Template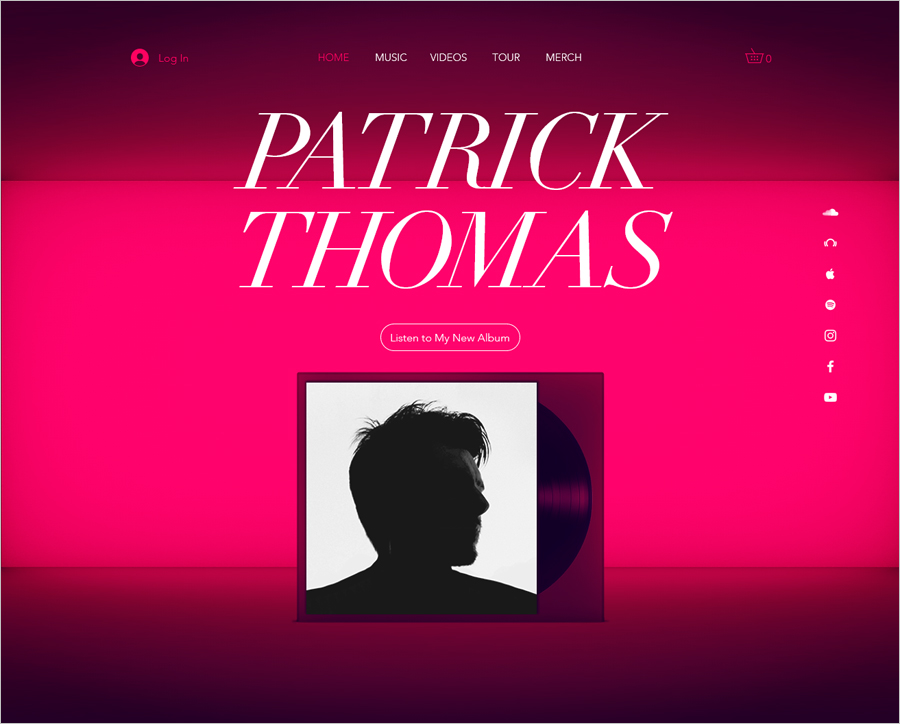 Free DJ and Producer Website Template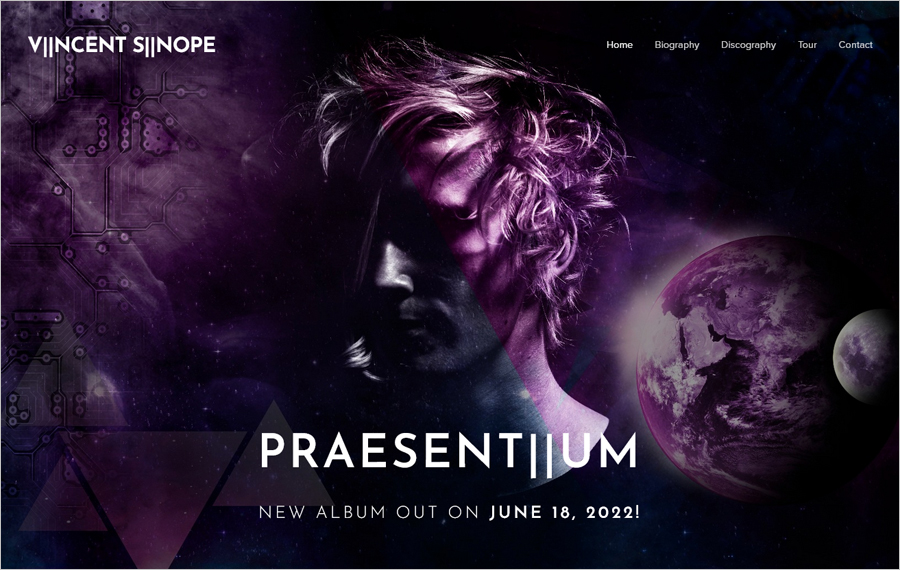 Free Euphony Music WordPress Theme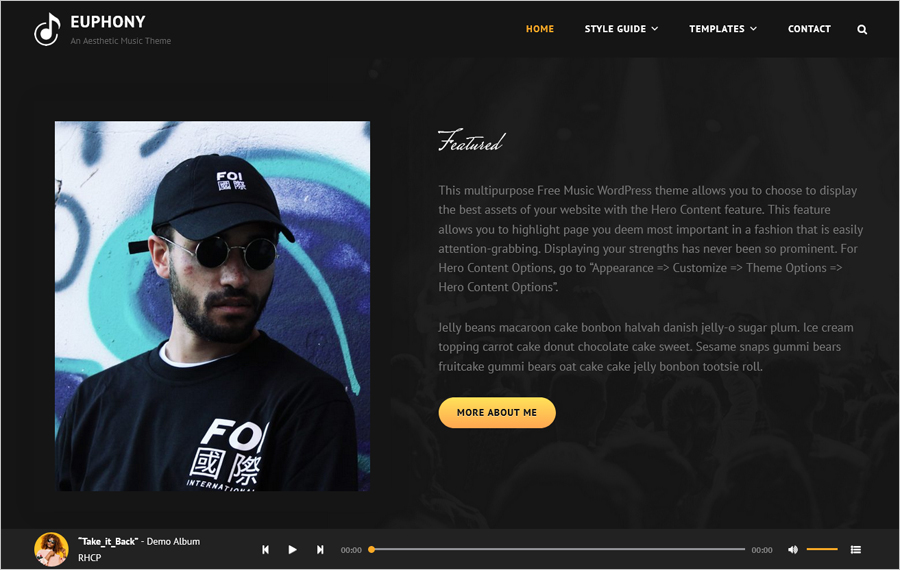 Free Musician Website Template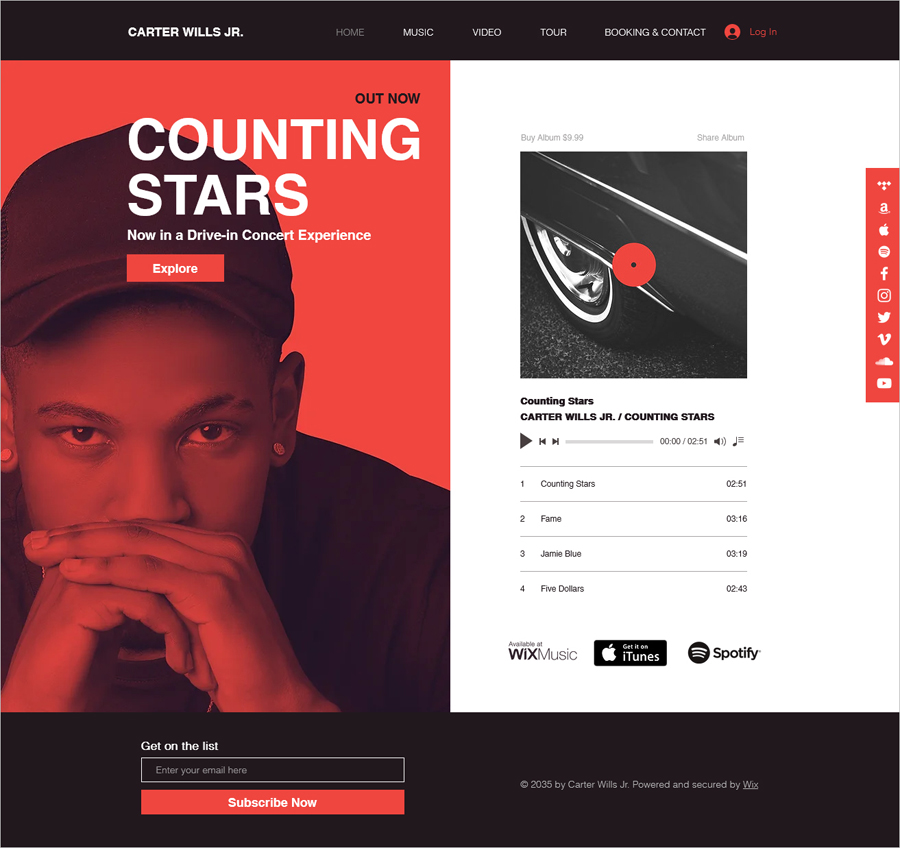 Free Music School Website Template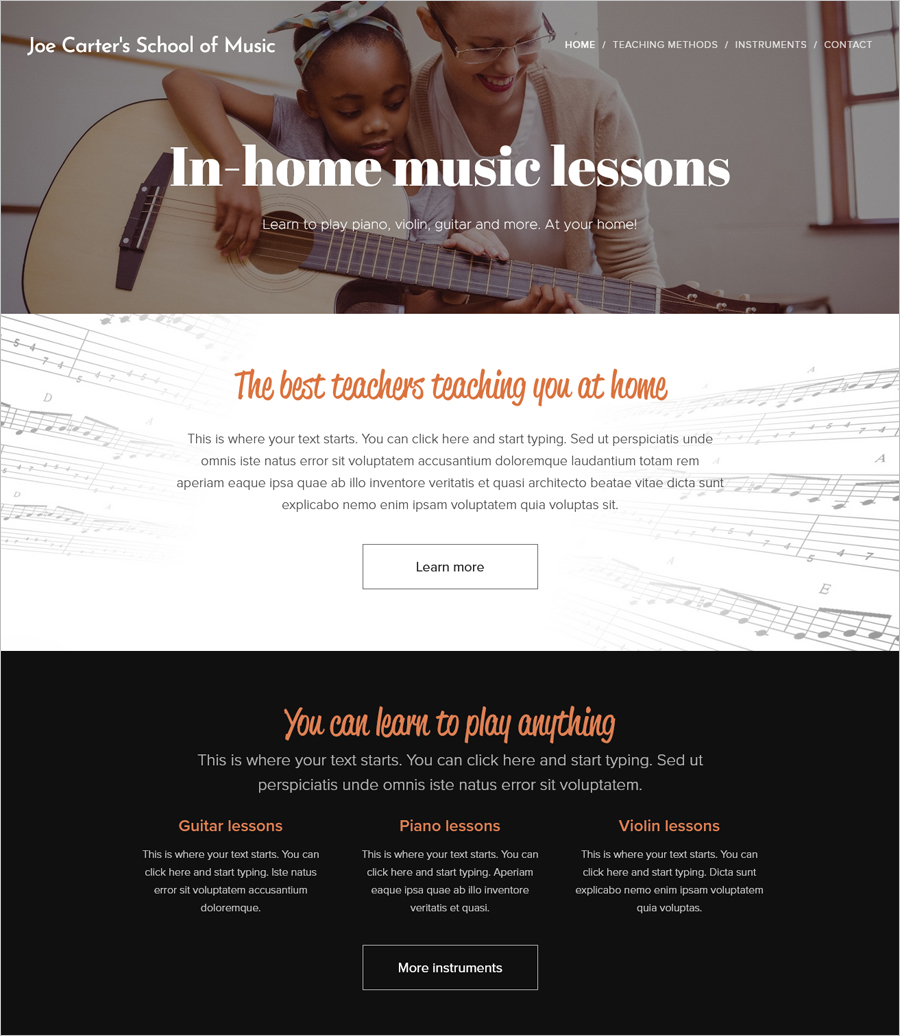 Free ENTRO CSS Template

Free Musician Website Template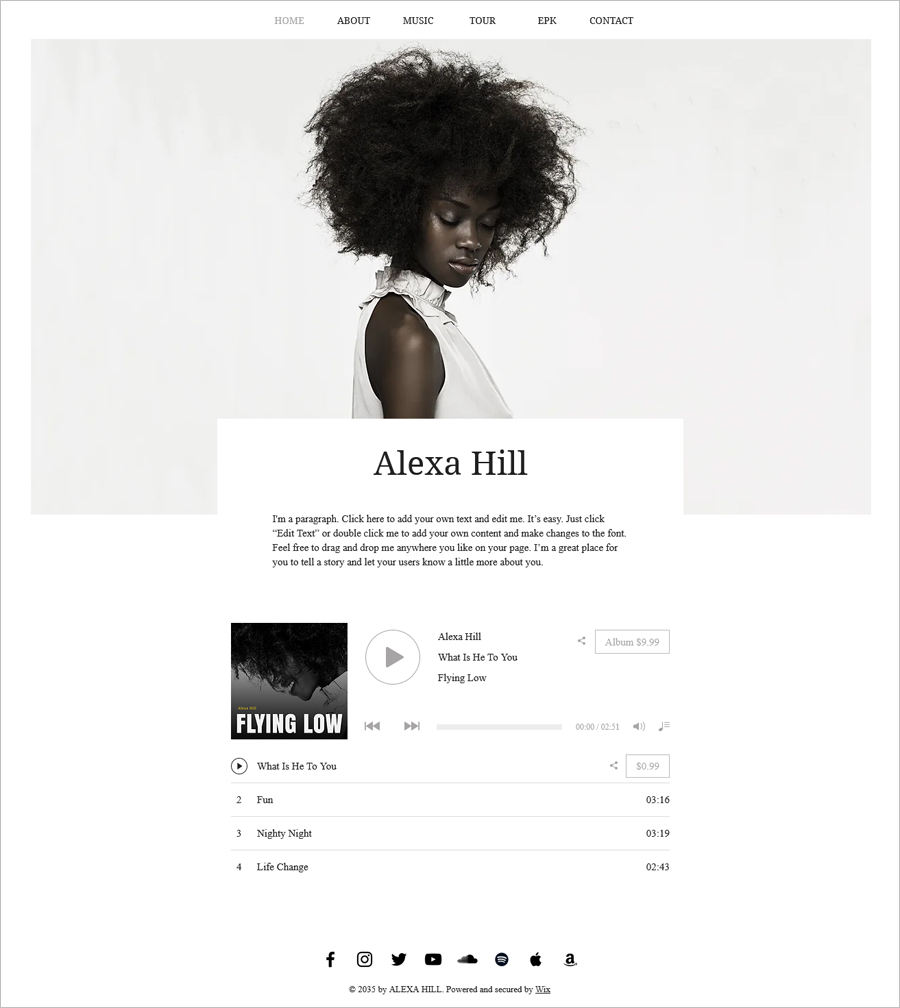 Free Poprock Band Website Template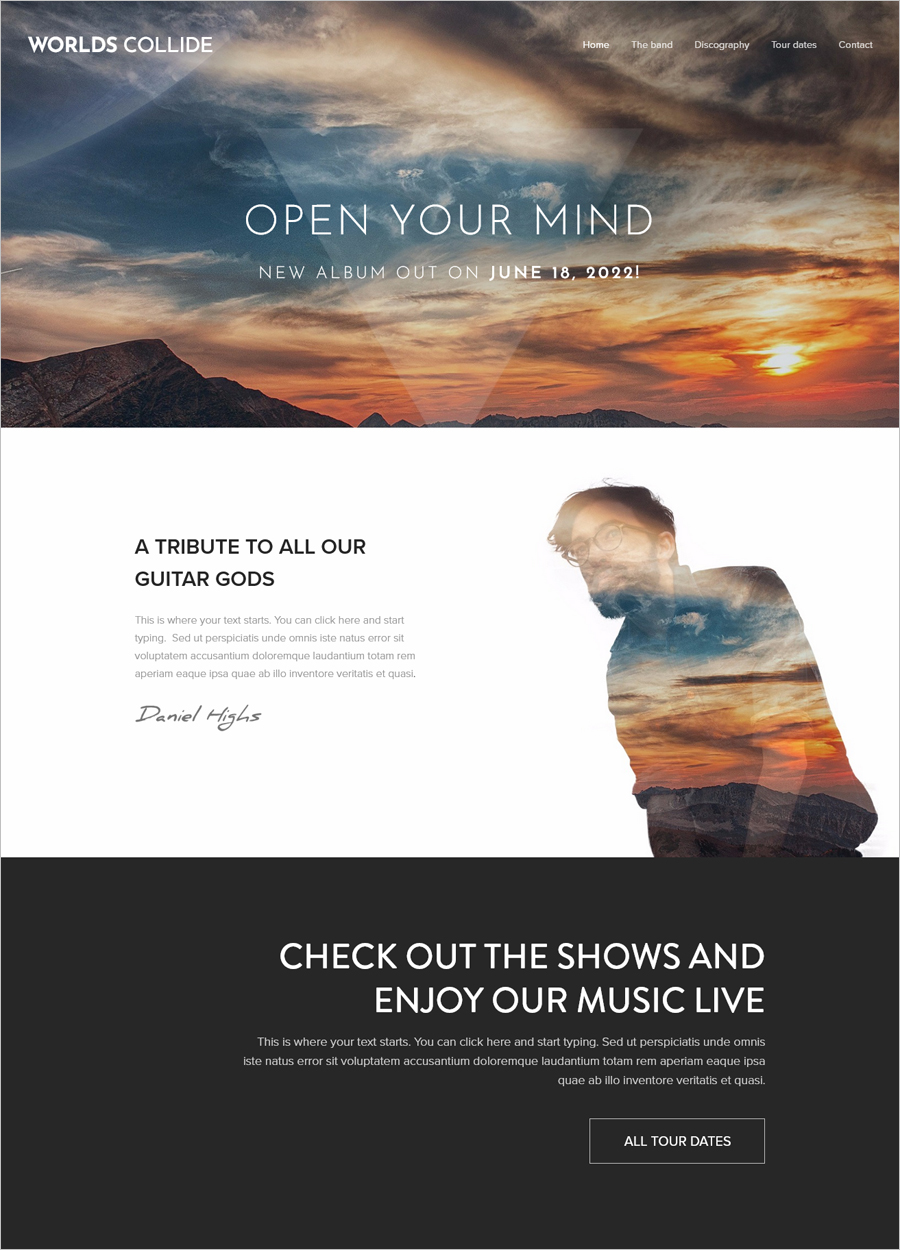 Free One Music Bootstrap Website Template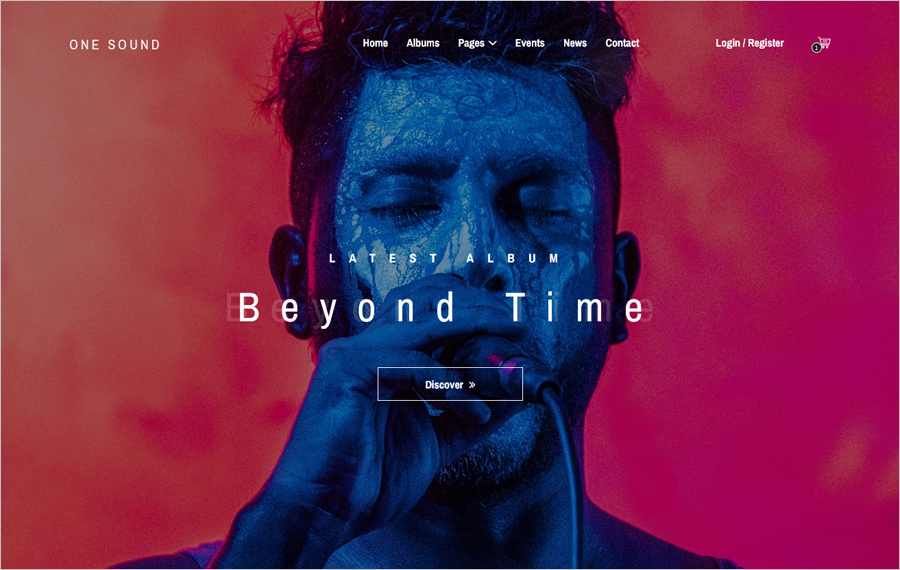 Free Music Podcast Website Template [ download ]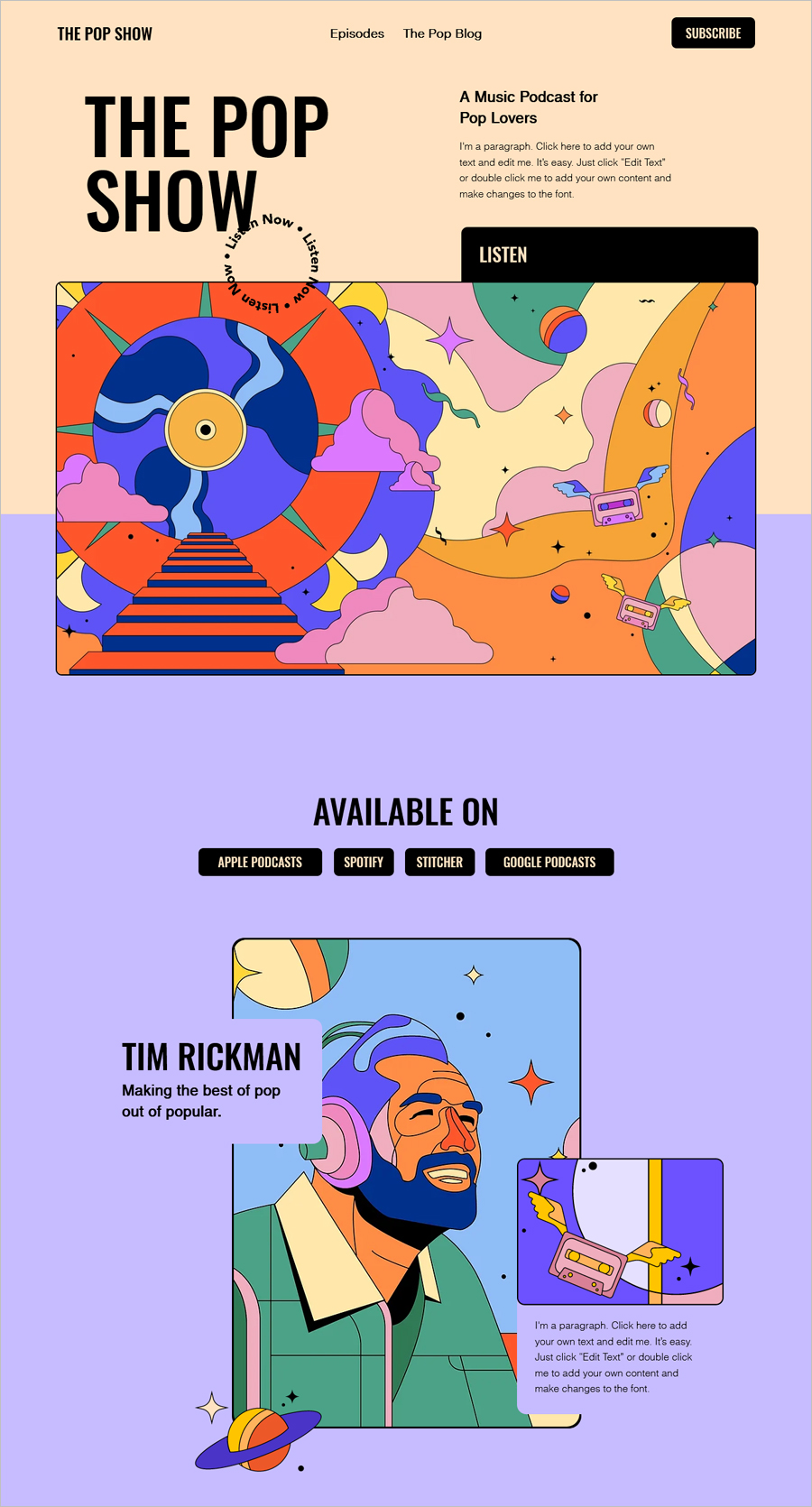 Free Music Box Joomla Website Template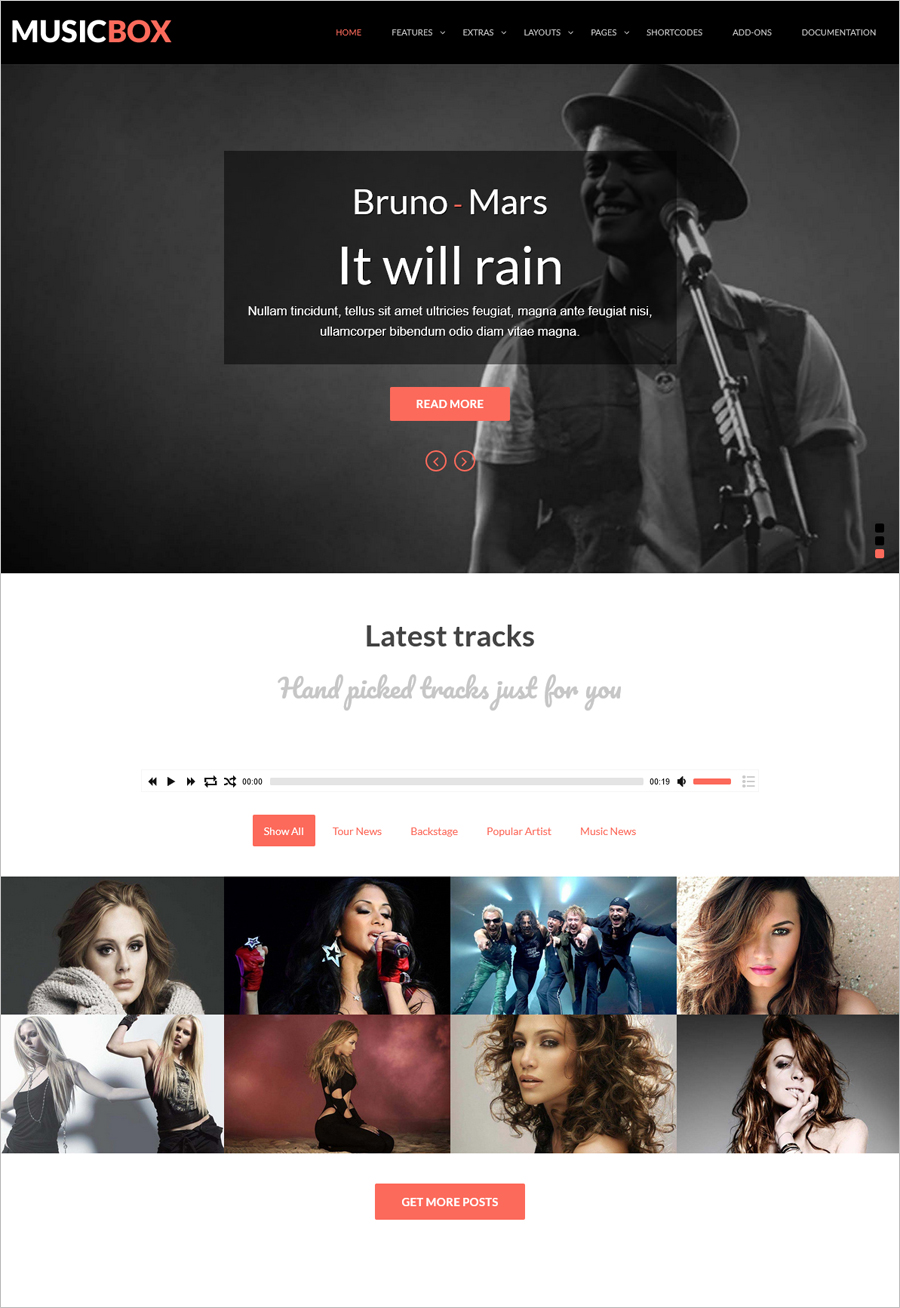 New Album Landing Page Website Template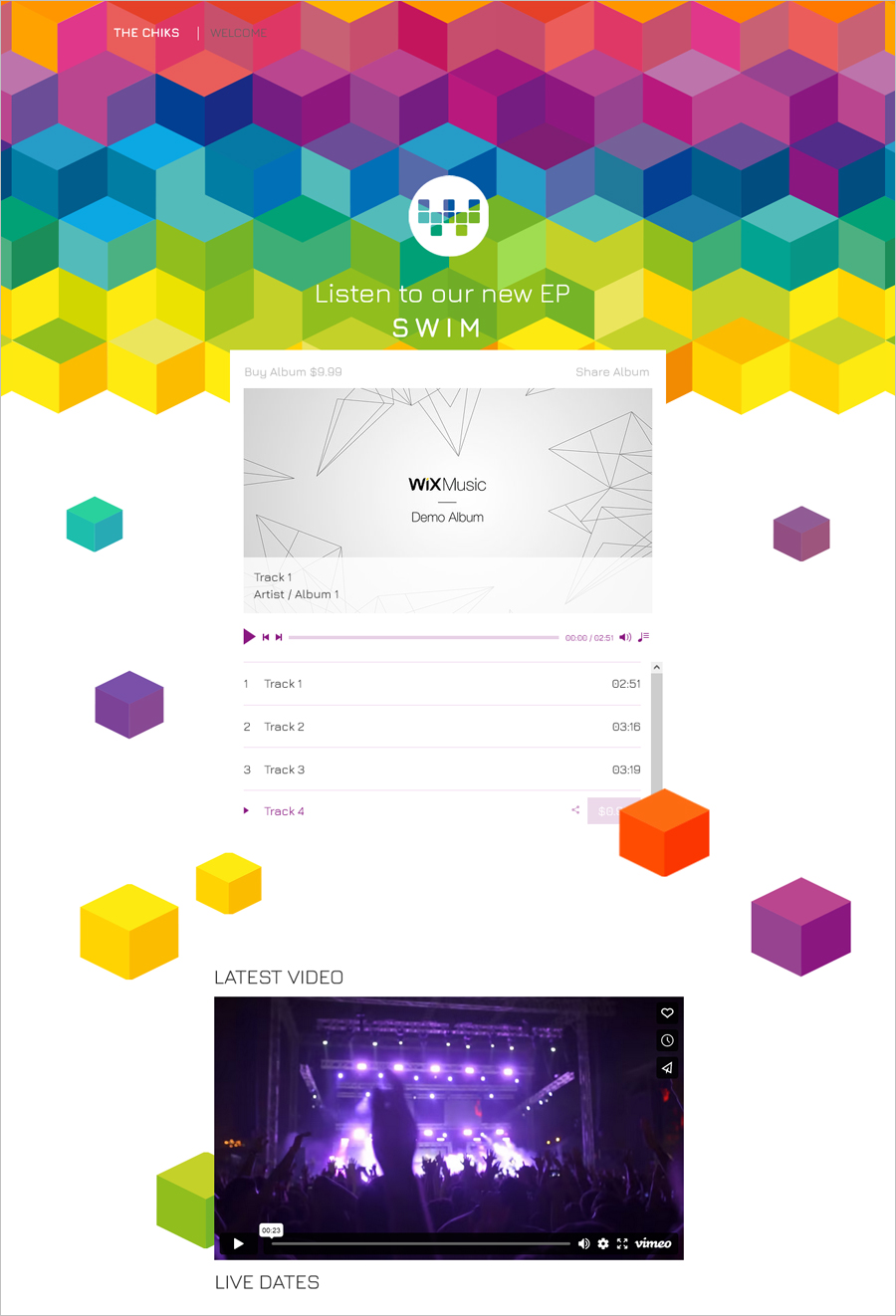 Free Audioman Website Template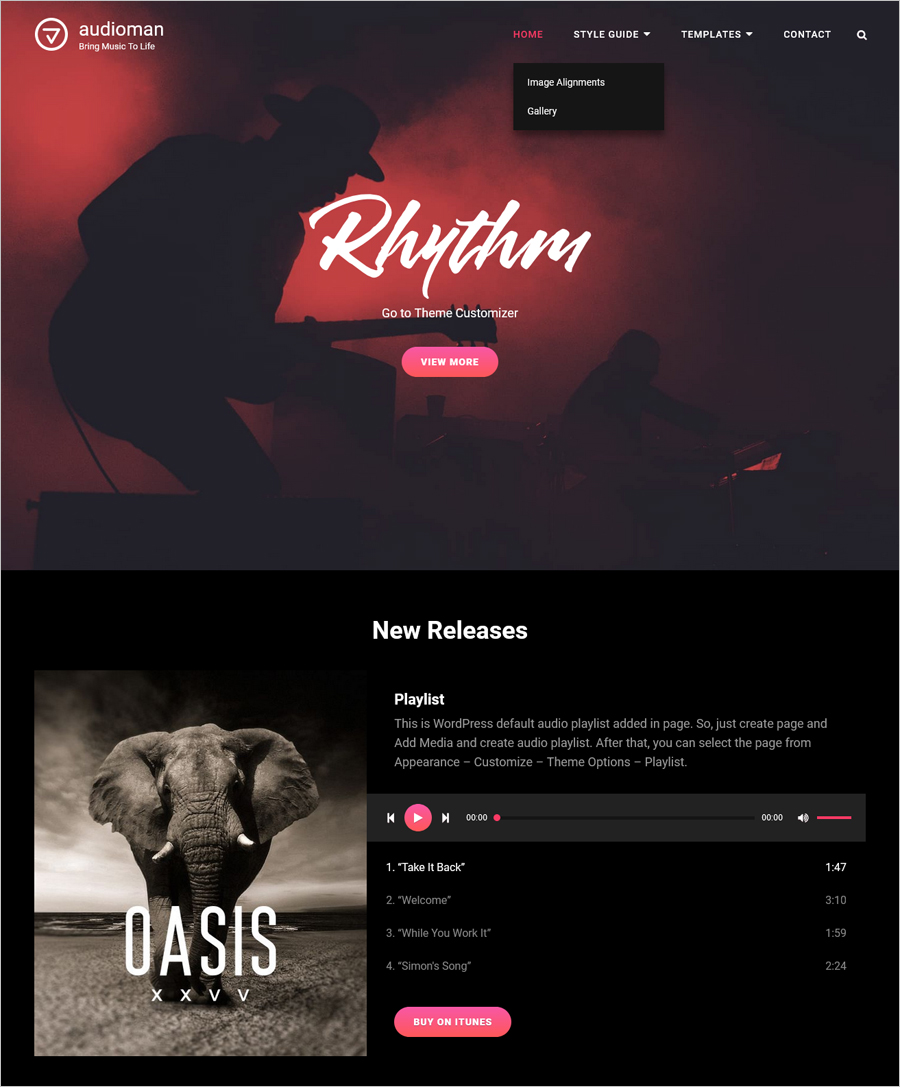 Free Musician Website Template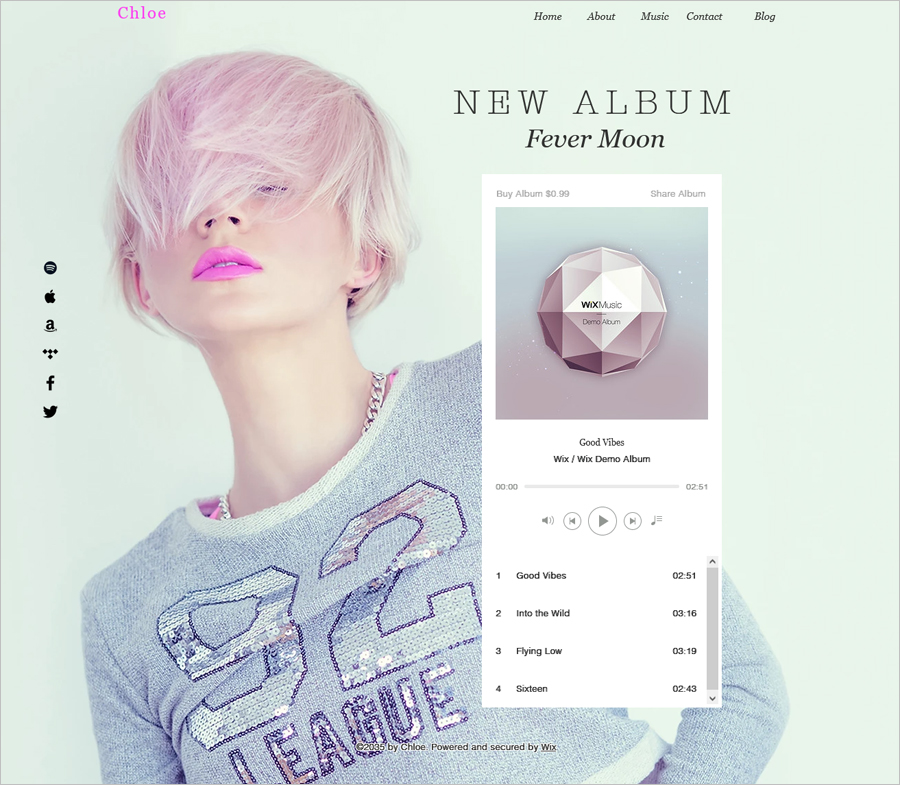 Free Rock Star Website Template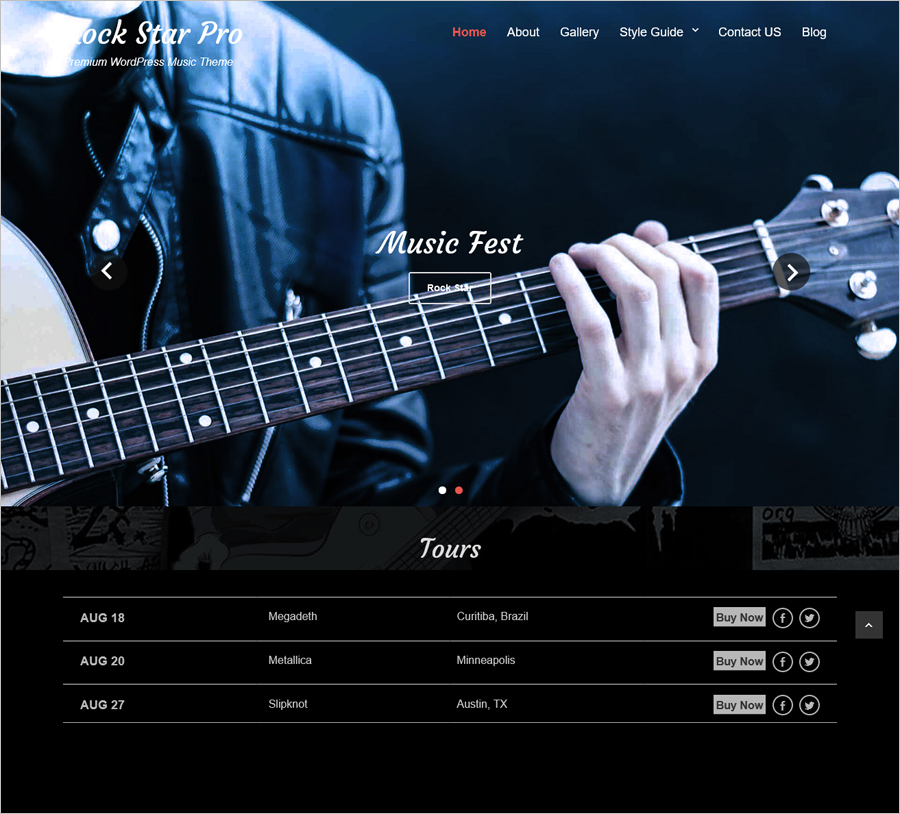 Free Music Blog Website Template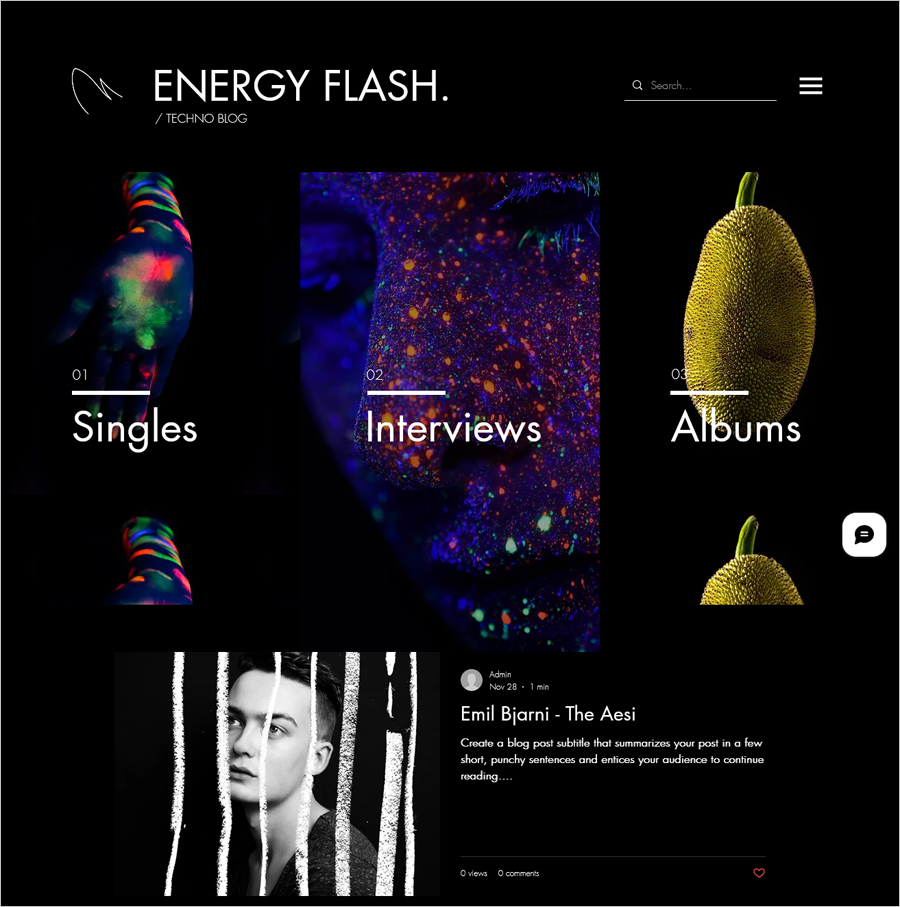 Essential Sections for a Modern Music Band or Artist Website
No matter which free music website template you choose, it can have any web design, be black or bright, or minimalistically strict. It's all a matter of taste. But what is truly important is the structure of your music website – the sections that must be present on the site.
So, in addition to the Home page, a modern music website should have several main sections:
About
The About section is where the band or artist shares their story, influences, and background. Include a brief biography, high-quality photographs, and information about each band member or the artist. This section helps fans connect on a personal level and build a deeper understanding of the music.
Music
The Music section should be dedicated to showcasing the band or artist's discography. Provide streaming options for fans to listen to the music, with links to popular platforms like Spotify, Apple Music, or Soundcloud. If the band or artist has released physical albums or merchandise, include an e-commerce store or a link to purchase the items.
Tour Dates & Events
Keep fans informed about upcoming concerts, tours, and events by maintaining a regularly updated calendar. This section should provide details such as dates, venues, ticket prices, and links to purchase tickets. Additionally, consider including past event highlights or reviews to give newcomers a sense of the band's live performance.
For example, take a look at the Tour page on Metallica's official website: https://www.metallica.com/tour/ On this page, you can not only see all the scheduled concerts of the Metallica band, but also purchase tickets right away. It's indeed very convenient.
Videos
A Videos section allows the band or artist to showcase their creative side through music videos, live performances, or behind-the-scenes footage. High-quality videos can significantly enhance fan engagement and encourage sharing on social media platforms.
News & Blog
A regularly updated News & Blog section provides fans with the latest updates, announcements, and insights into the band or artist's journey. This content can range from new music releases to personal stories and even fan spotlights. Keeping this section updated encourages fans to visit the website regularly and stay connected.
Contact & Booking
The Contact & Booking section should provide clear information for fans, event organizers, and media representatives to get in touch with the band or artist. Include a contact form, email address, phone number, and social media links for quick and easy communication.
Social Media Integration
Integrate social media icons and feeds directly into the website to encourage visitors to follow and engage with the band or artist on platforms such as Facebook, Instagram, Twitter, and YouTube. Social media integration helps drive traffic and increases the chances of gaining new fans.
Conclusion
A well-designed and comprehensive website is an invaluable tool for a music band or artist to promote their work, engage with fans, and grow their online presence. By incorporating these essential sections into the website, bands and artists can create a cohesive and engaging digital experience that leaves a lasting impression on visitors.