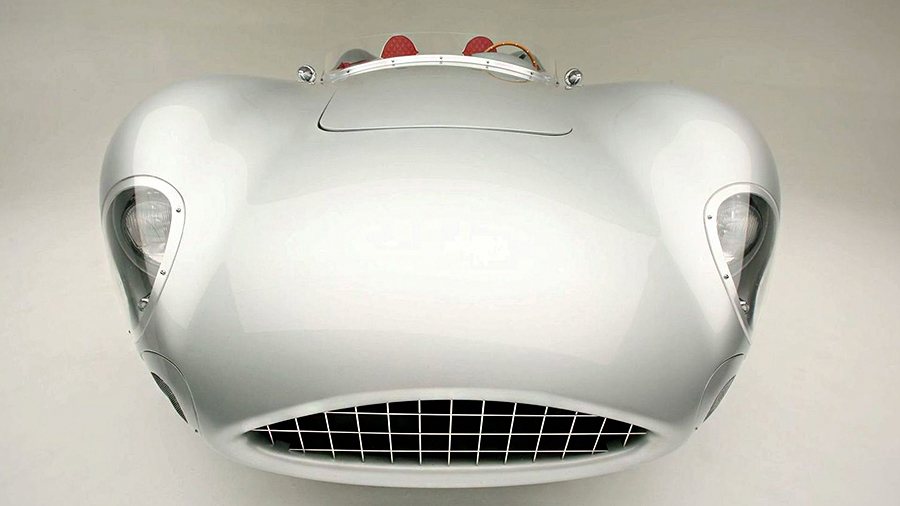 Drawing influence from both the past and the future, american firm Rizk Auto has recreated the 1957 Aston Martin DBR2 with a futuristic look that brings vintage and space-age styles together. The reinterpretation of the iconic racing car incorporates up-to-date aerospace technology to form the RA model, featuring an aluminum honeycomb/carbon fiber monocoque chassis, a fully adjustable independent suspension, red aeron interior seats, and a choice of classic jaguar engines or even a modern, fuel-injected 6.2-liter corvette engine.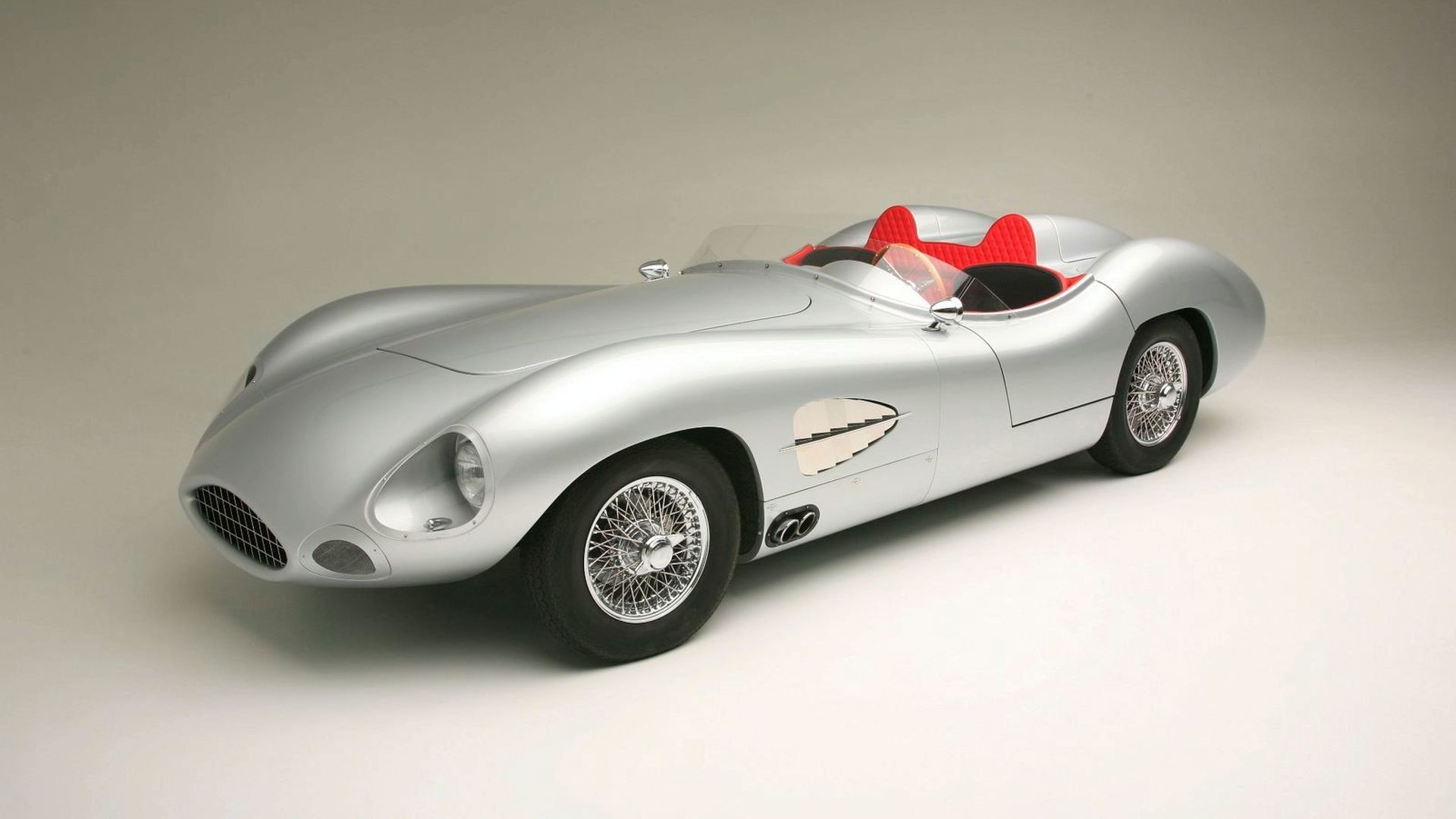 Loosely based on the 1957 Le Mans winner, the streamlined RA model by Rizk Auto uses carbon nomex composite panels as its skin material, providing an ultra-stiff yet lightweight shell. Nomex is a high-performance core aramid material that is fire retardant and has impressive shear properties, making the vehicle extra durable. In addition, the car features aerogel insulation, the same one that NASA has used on the mars rover. As a result, the body sculpture cannot be bent or dented by human force, is a natural insulator of heat, is extremely safe in an accident and weighs less than 100 lbs (45 kg).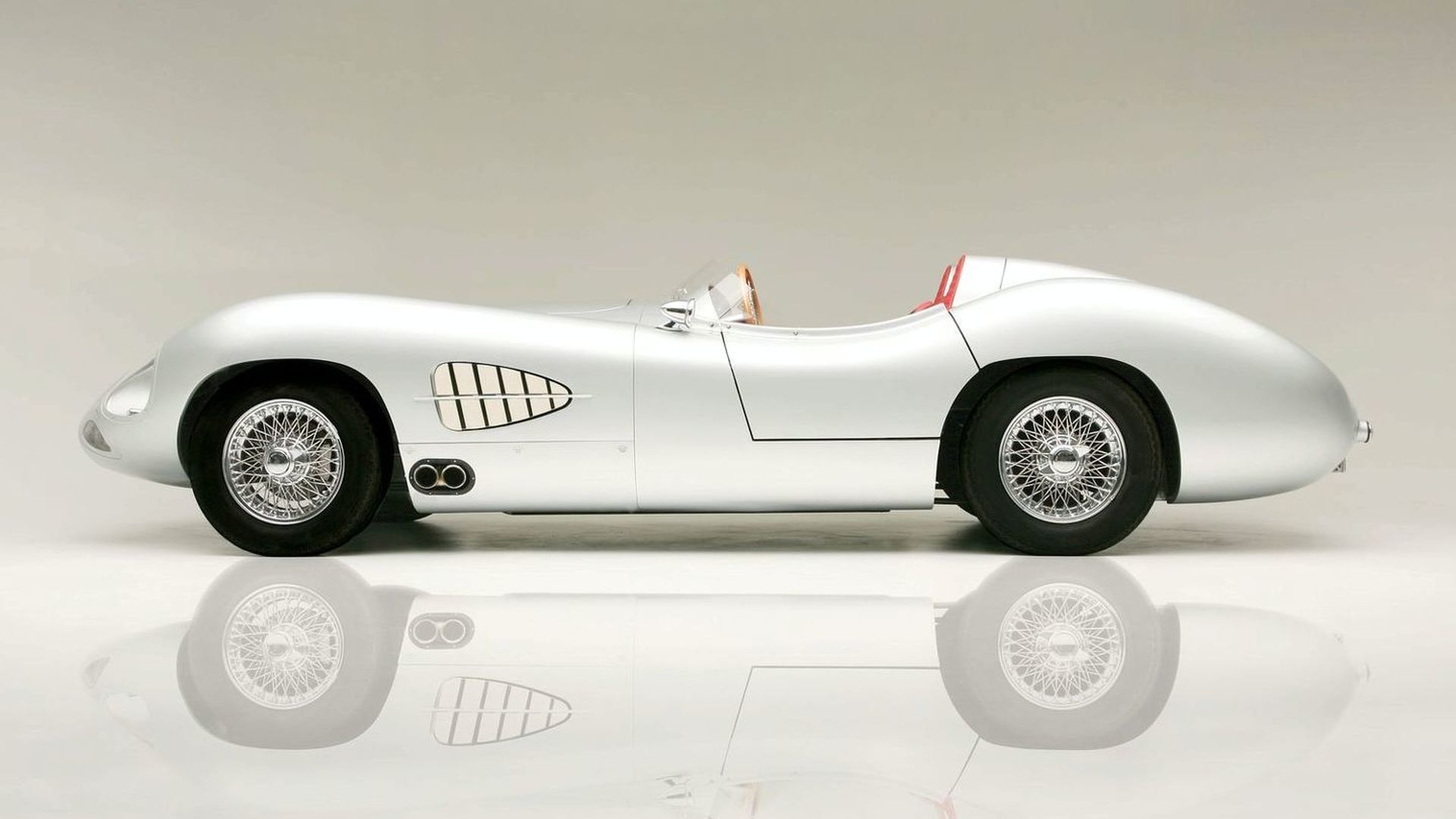 The sleek RA model draws influence from the emblematic 1957 Aston Martin DBR2, though its characteristics – the nose, the wheel arches, the side vents, the cockpit, and the tail – adopt a more elongated look than the original sports car. And don't forget to check 15 most beautiful cars in the world.