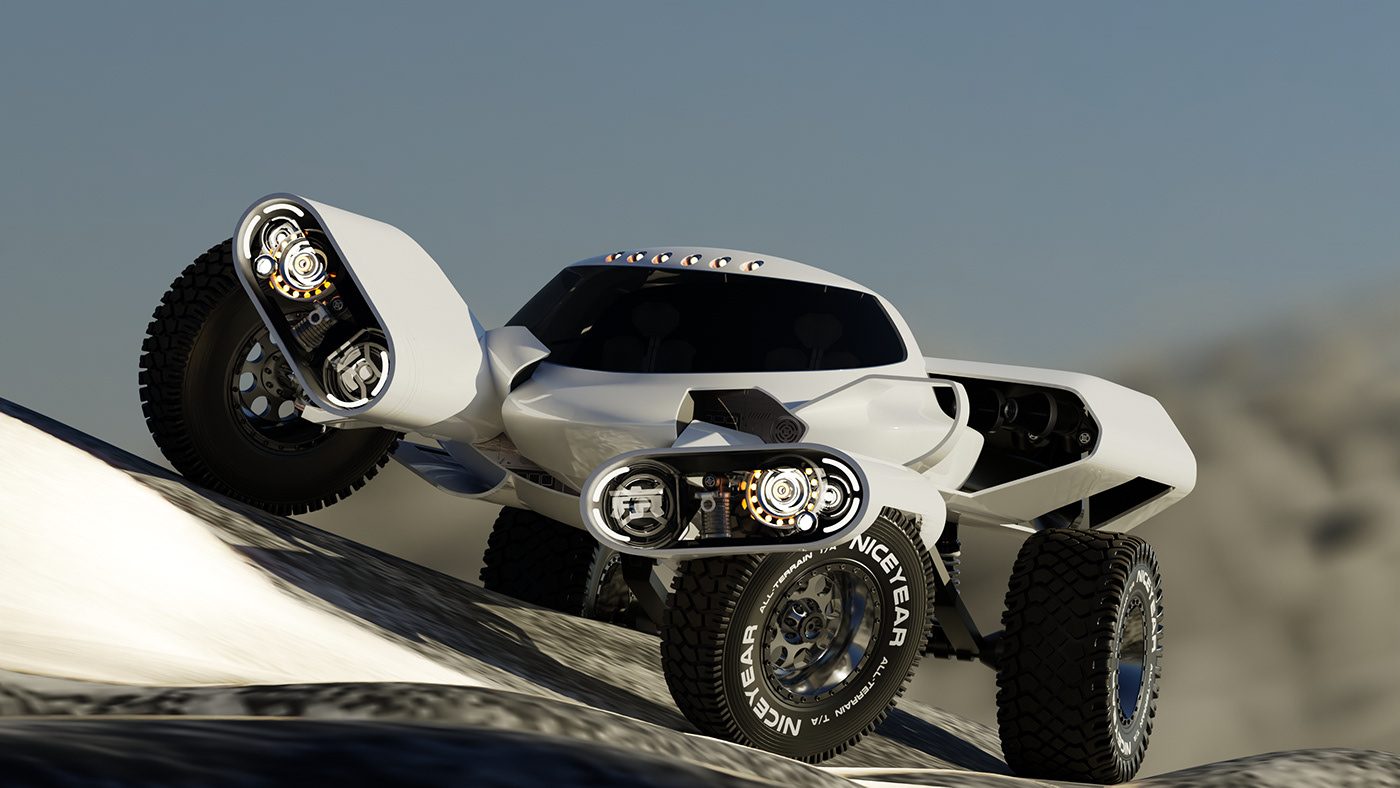 Designer Connery Xu has unveiled 'The Huntress', an electric off-road concept car that looks like it has popped out of a Sci-Fi action movie. The all-white vehicle features an independent suspension system, meaning each wheel can move autonomously and react accordingly to different conditions, such bumpy roads or uneven terrains. In addition, half of the two-seater car's body is able to twist off-road, since its front wheel suspension and headlights are designed as a single unit.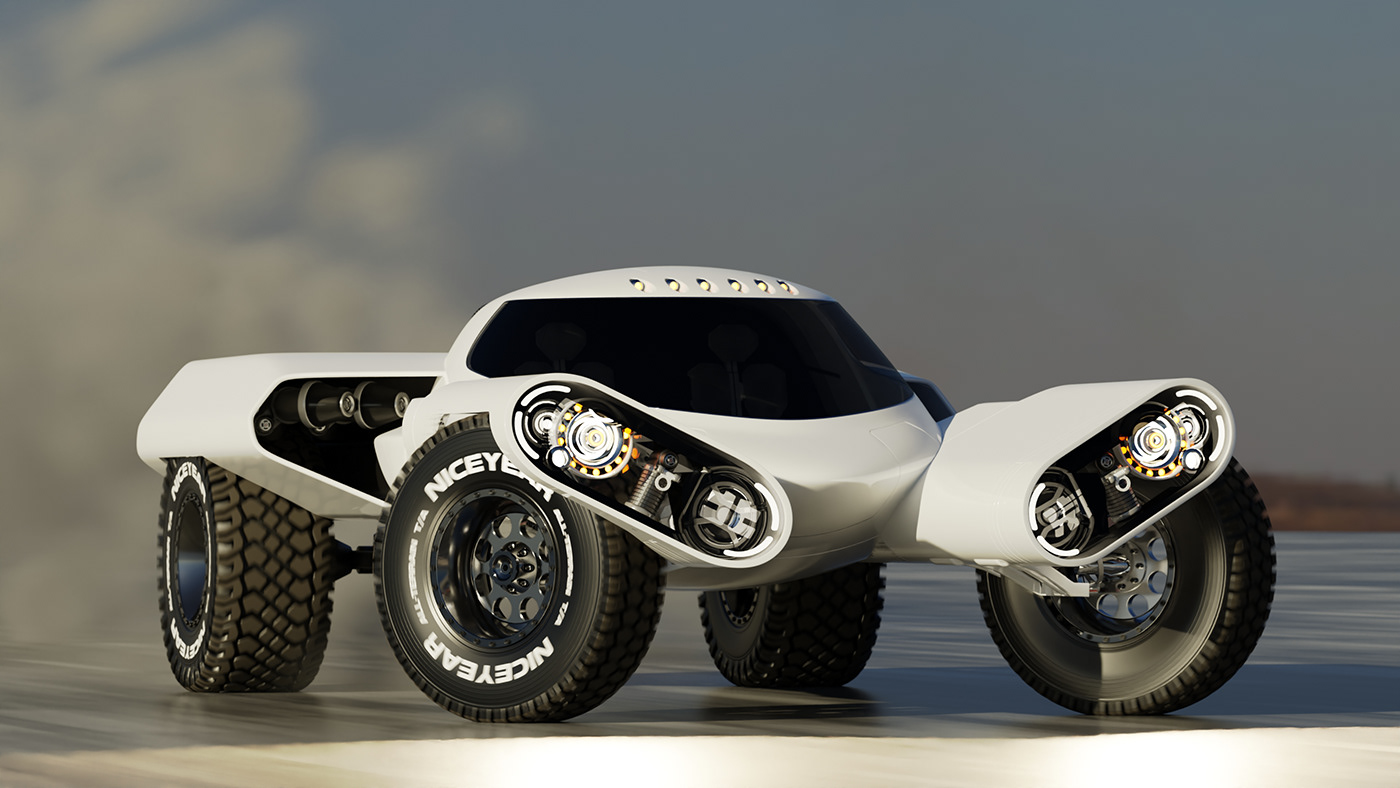 Although Connery Xu has not unveiled any plans to actually build The Huntress (yet?), the concept car's intriguing design features are drawing the public's attention. The all-terrain vehicle is developed with an unusual head of headlights, which at the front form a single unit with the wheel suspension. What's more, they are able to rotate horizontally, as seen in the designer's sketch of the car, to reveal another set of headlights that provide further visibility when outside conditions make it hard for the driver to have a clear image of the road ahead.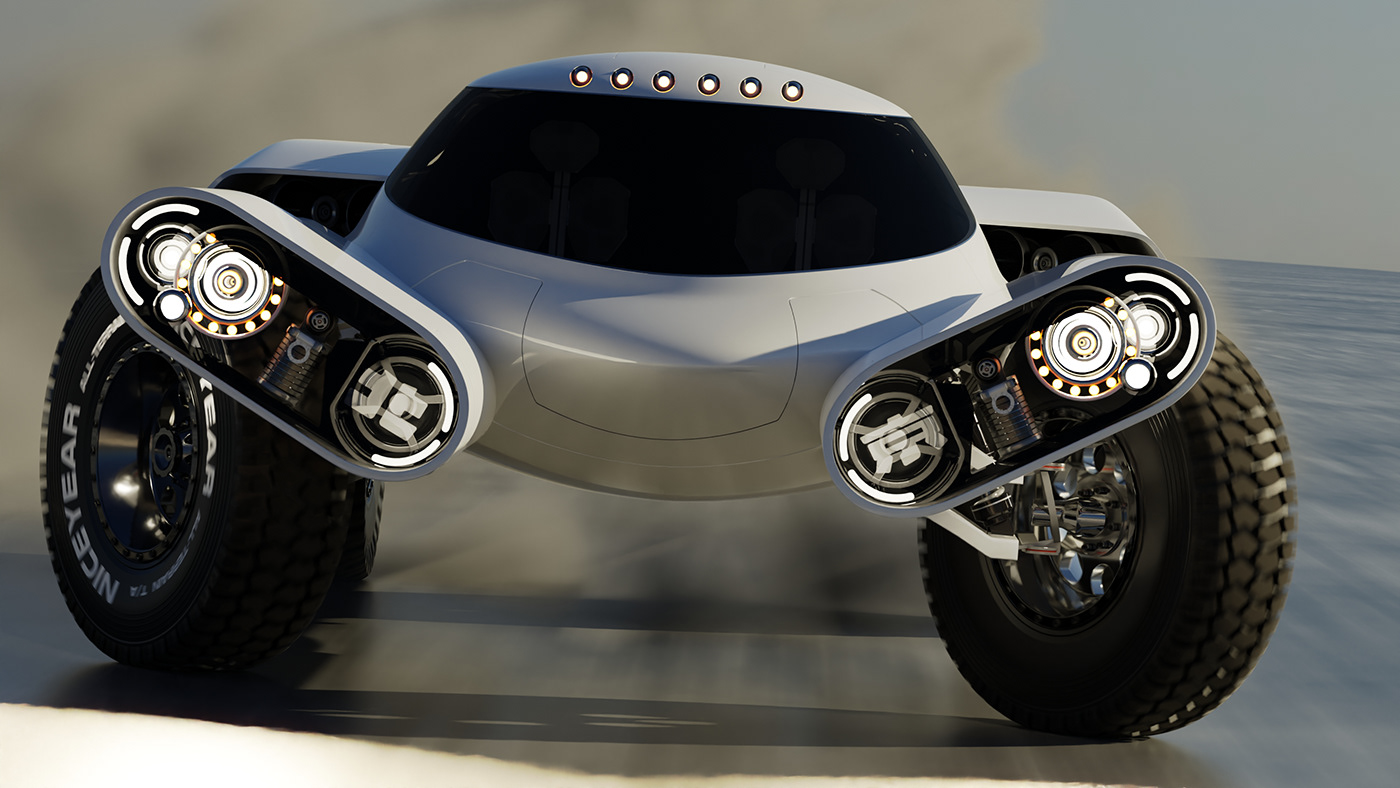 The back side of The Huntress is designed with equally impressive features. The electric motor is placed at the rear of the car, while the vehicle's spare tires are visibly positioned between the two rear wheels.