Lamborghini supercars and V12 engines have been a match made in heaven ever since the 350 GT was introduced in 1963. Now, after almost six decades, the Italian automotive powerhouse is letting go of the 12-cylinder powertrain with a one-off special version. And it is really unique by all means!
This is the Aventador LP 780-4 Ultimae Roadster that is a left-hand drive Lambo paying tribute to the Miura P400 Roadster. For eager automotive fanatics, the 1968 one-of-one drop-top Miura was a show car revealed at the Brussels Motor Show. Not surprising that the Aventador LP 780-4 Ultimae Roadster comes in Azzuro Flake paint that draped the Miura back then. The brand has added a glitter element to it though, for the obvious homologation purpose.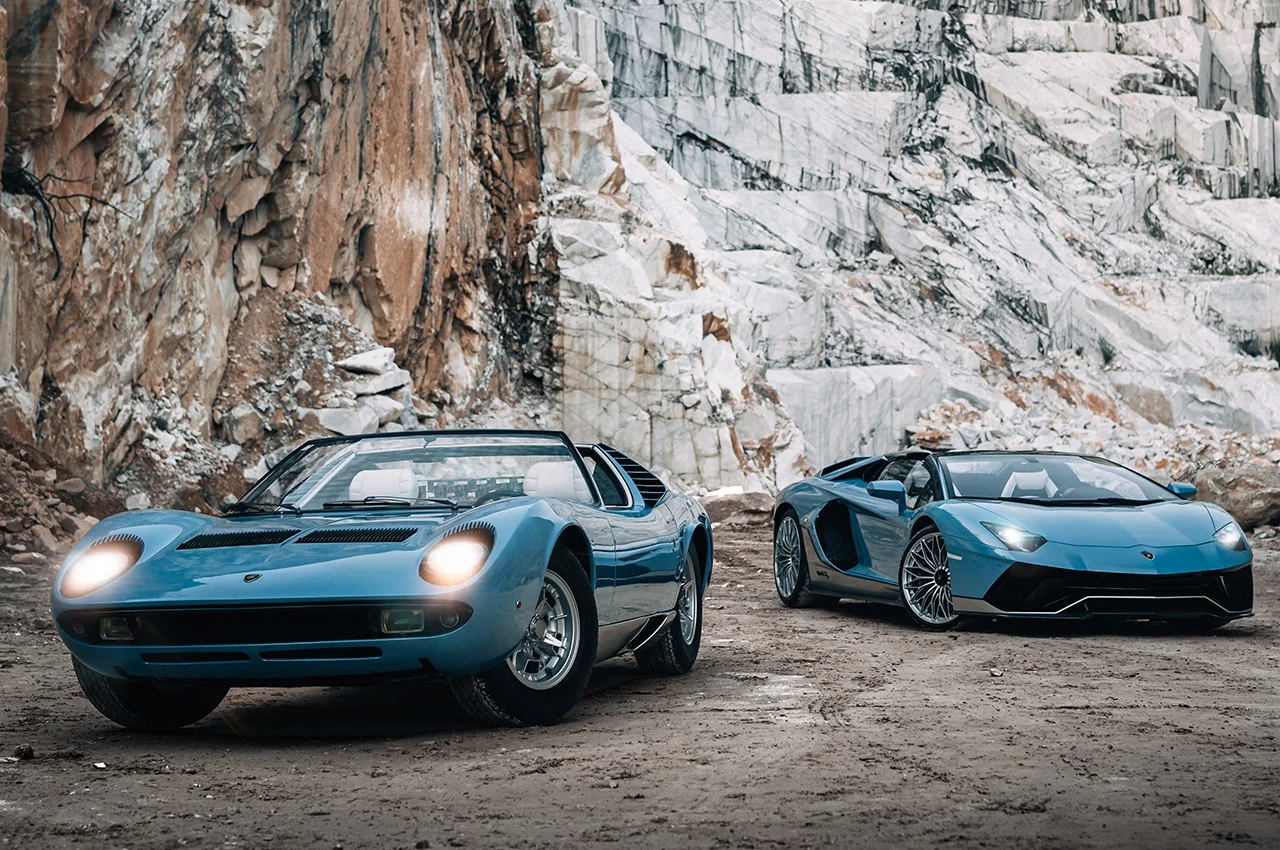 The exclusive element of this Lamborghini roadster doesn't end there – it has a roof and rear engine painted in shiny black carbon fiber – a perpetual reminder of Miura's roofless design. For a more convincing connection between the two, there is the rocker cover in Grigio Liqueo with a Nero Aldebaran pinstripe that stretches out from the front to the rear diffuser. To emulate the Miura's look, the Aventador LP 780-4 Ultimae Roadster has the striking Aldebaran livery on the bonnet. There's also the semblance of a black-painted scoop of the Miura, the matte back tailpipes and the shiny silver with black calipers.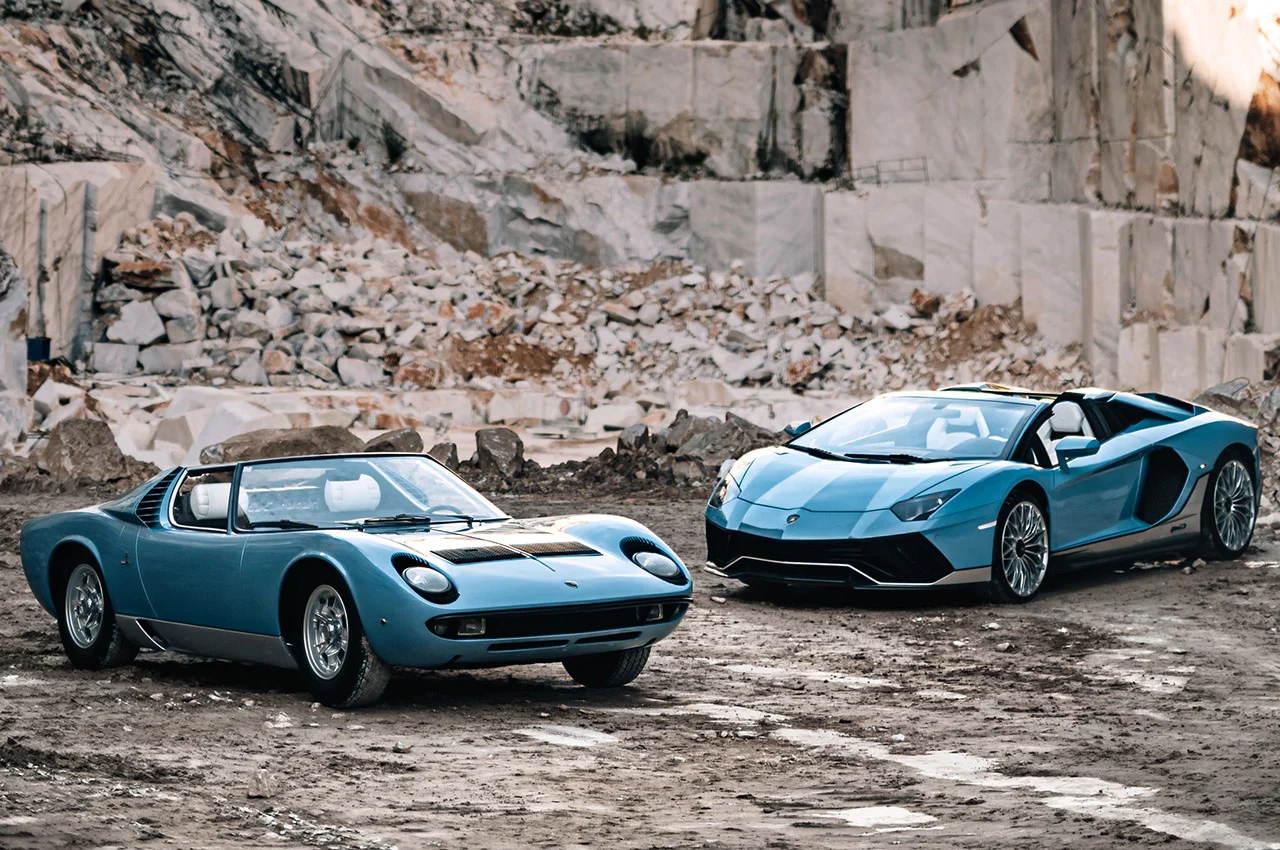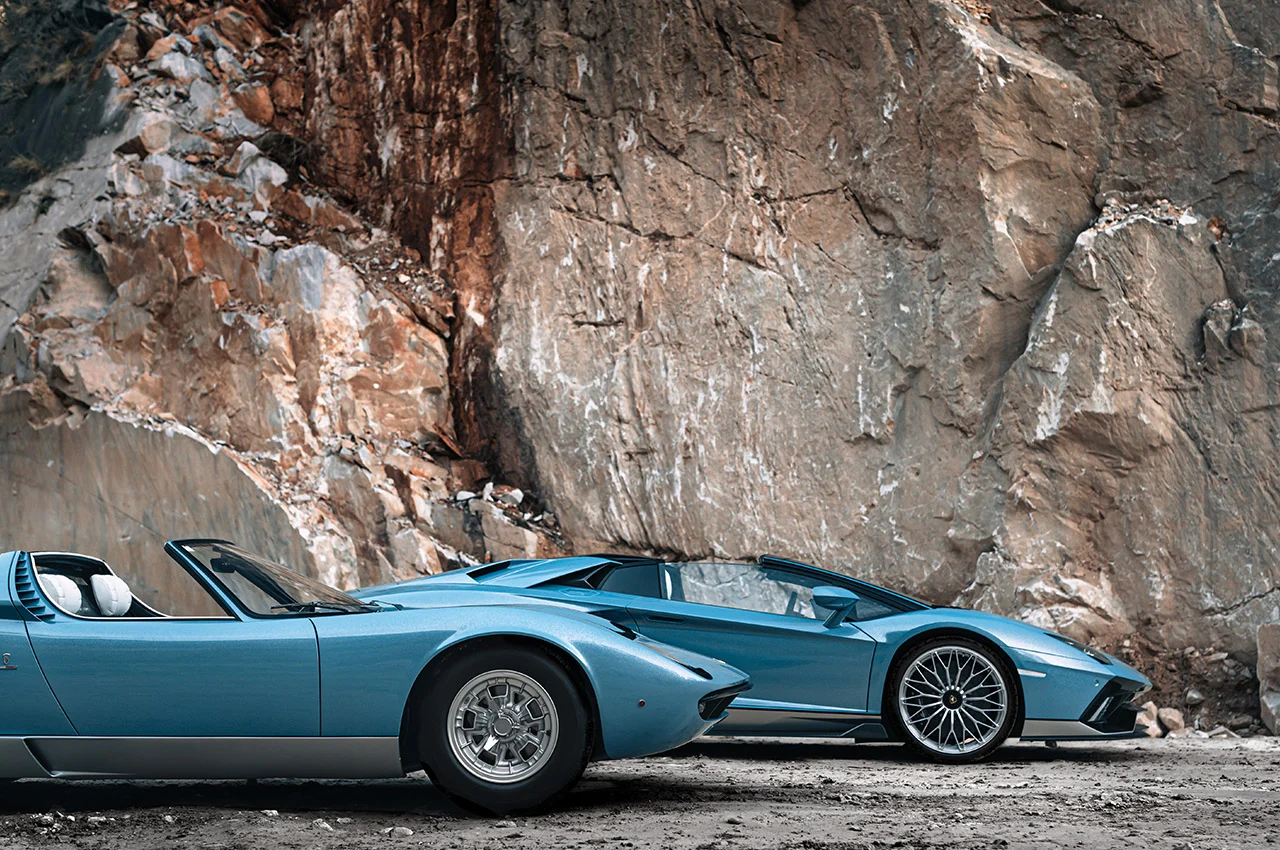 The interiors get exclusive treatment as well in the form of leather seats, trim throughout (dashboard included) in Bianco Leda leather with complementary Nero Aldebaran, and the headrest done in Nero Aldebaran. Inspiration from the Miura is evident in the form of badges on the dashboard and side rocker. The retro-inspiration carries down to the steering wheel, vintage-themed analog instrument cluster and the classic stickshift shift knob.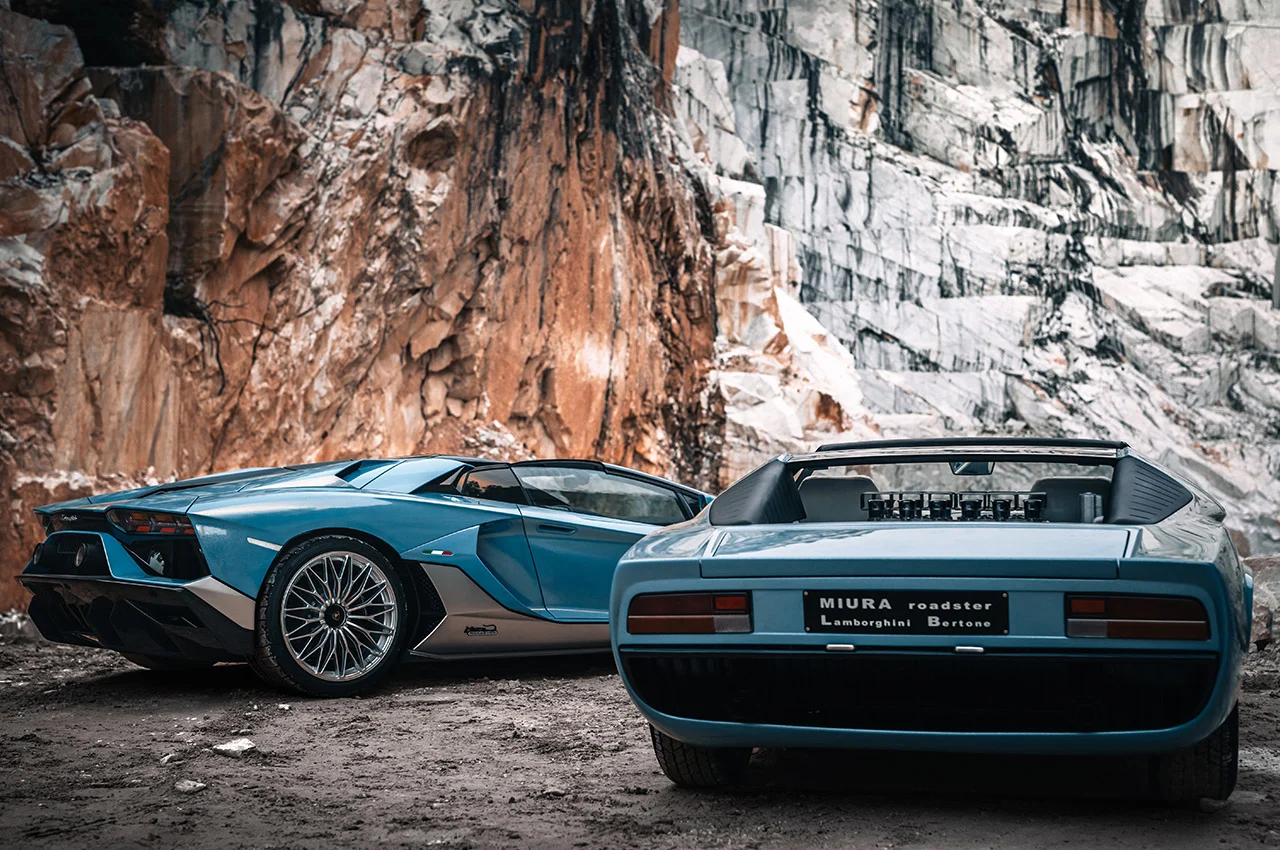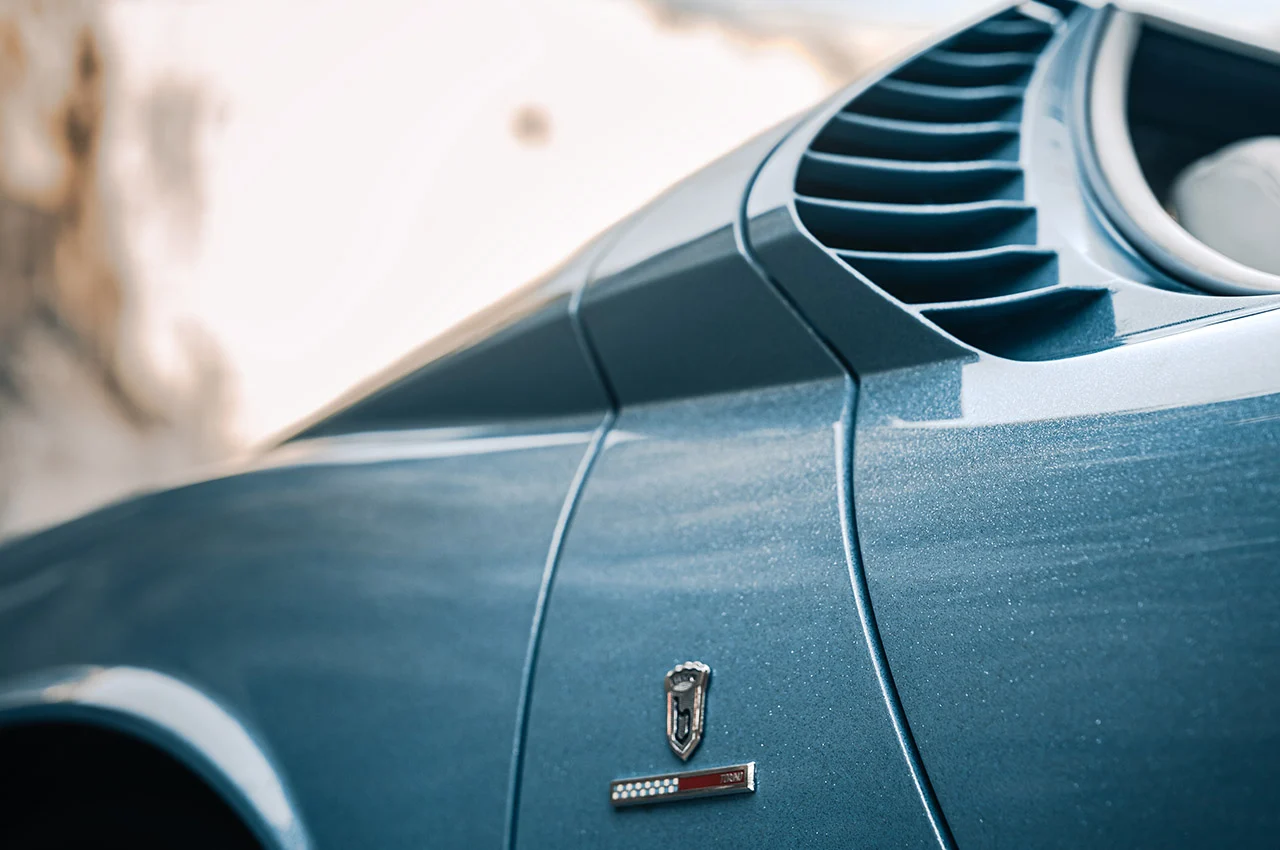 Everything about this modern roadster is special – right from its one-off color to the interior which traverses riders to a golden era. Clearly, Lamborghini wants to make the legacy of the V12-powered cars a part of history. Alo be ure to check the most beautiful cars in the world.