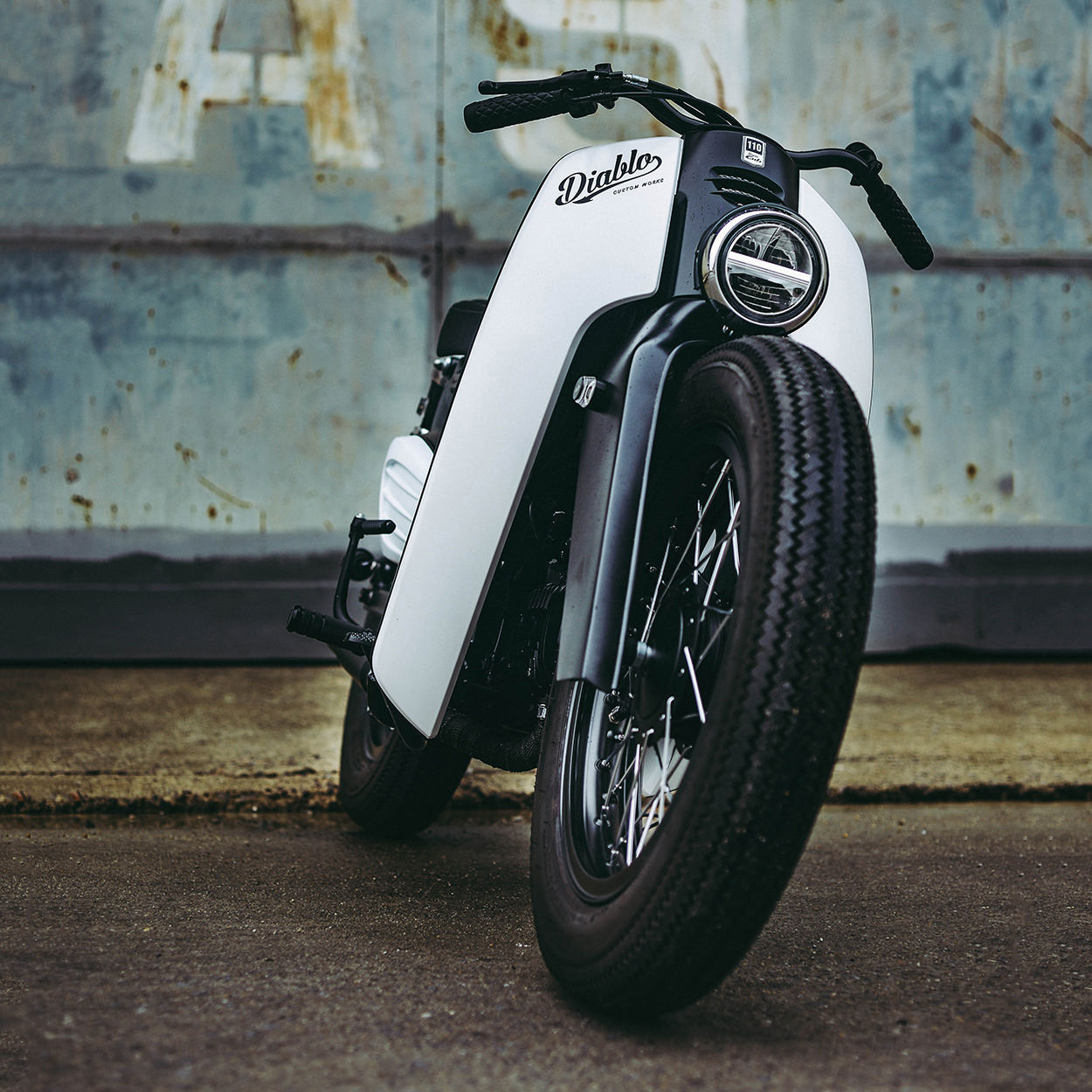 The Honda Super Cub is been in production for six decades, and in that time 100 million units have rolled off the line. The Super Cub's design has gradually modernized over the years, but the new 2018 model takes cues from the original, for a more retro look. In stock form the 109cc, fuel-injected scoot mixes old school charm with modern tech, being equipped with drum brakes and LED lighting. The 2018 Super Cub goes on sale in Thailand today – and into production in a Thai factory. To mark the occasion, Honda Thailand handed the crew at K-Speed a new Super Cub last month, and gave them just 30 days to build something special.
The biggest visual change is up front, where K-Speed tore apart the stock steering cluster. The OEM headlight now sits further down, housed in a custom-made nacelle. Up top are a new set of custom-made handlebars, adorned with a new throttle, Biltwell Inc. grips and a bell borrowed from the shop bicycle. Custom switches mounted below the steering stem control the starter and turn signals, with a simple analog speedo mounted just behind them. And all the wires that used to be housed inside the plastic cluster have been re-routed. The Super Cub's stance has been dramatically reworked too, thanks to a pair of 17×2.50 wheels wrapped in vintage-style Vee Rubber tires. K-Speed also fabricated metal fork covers, giving the whole front end a far beefier feel.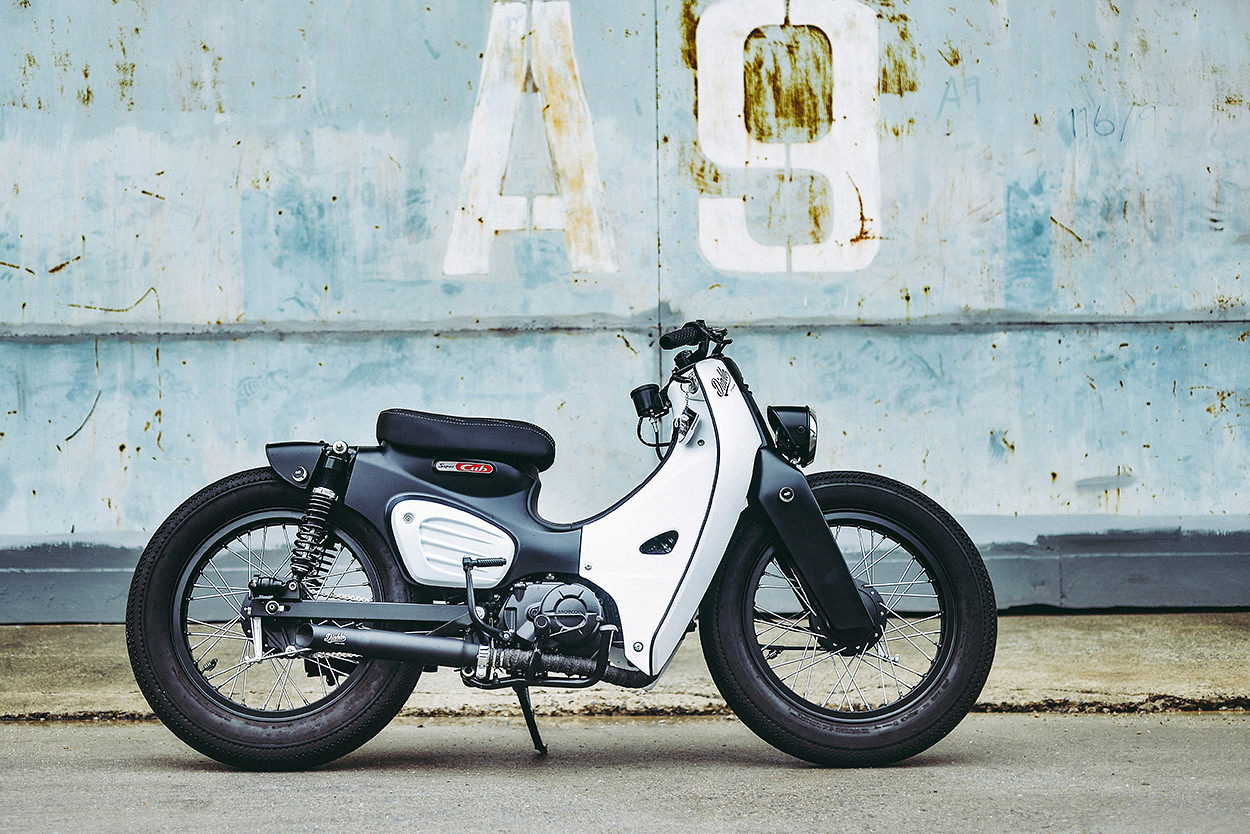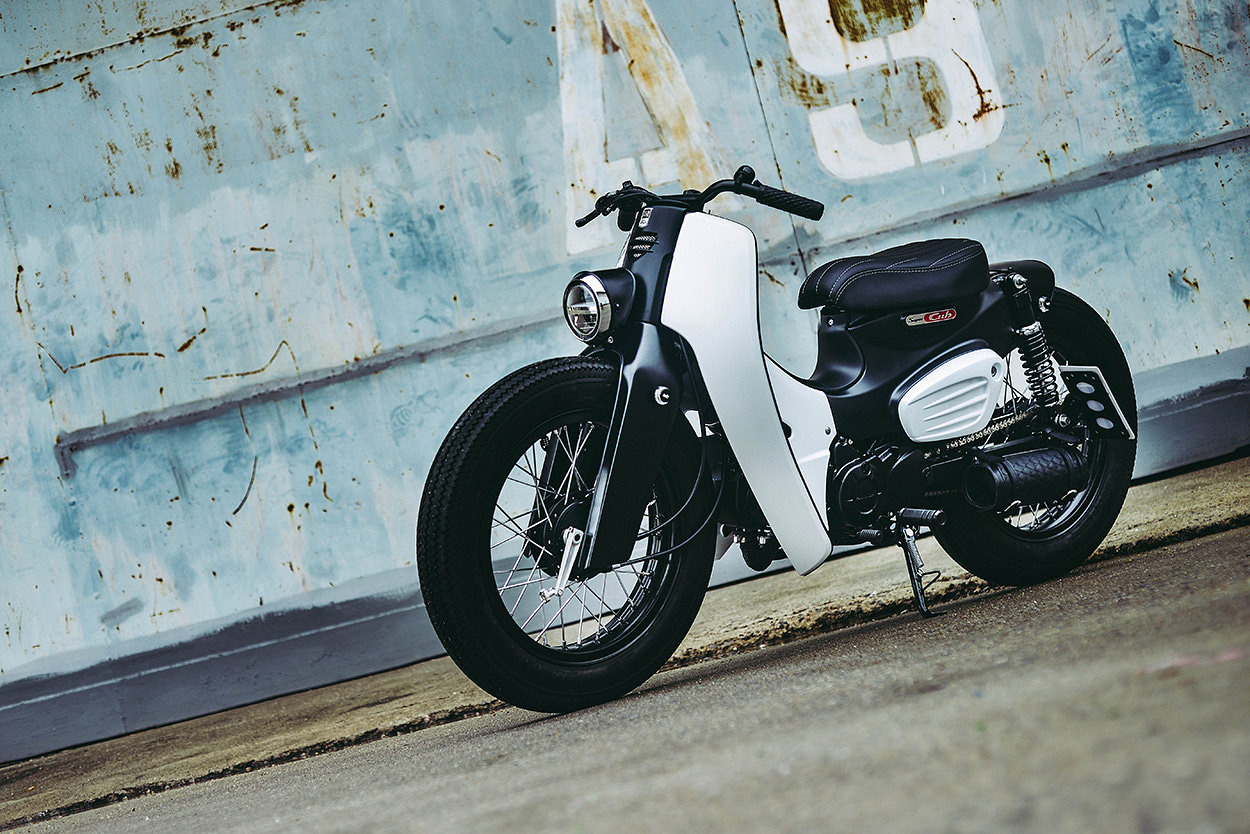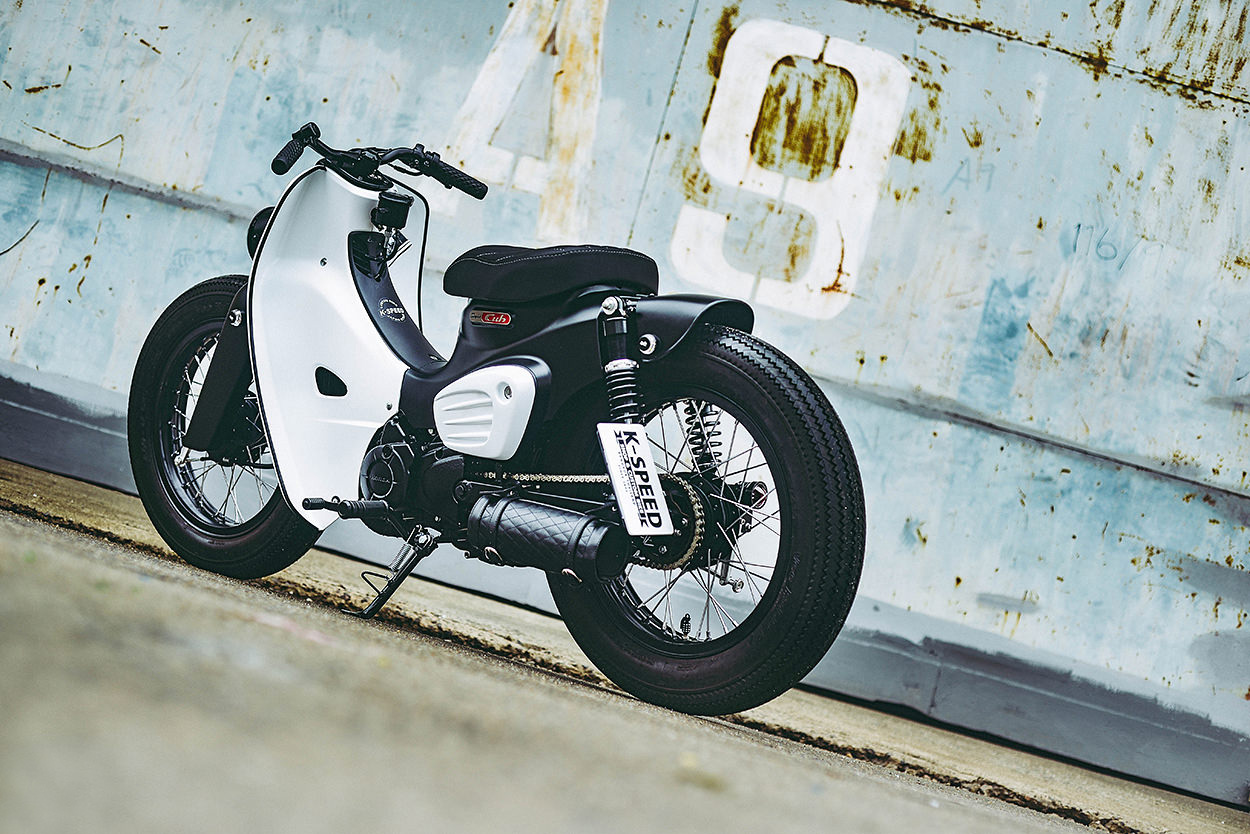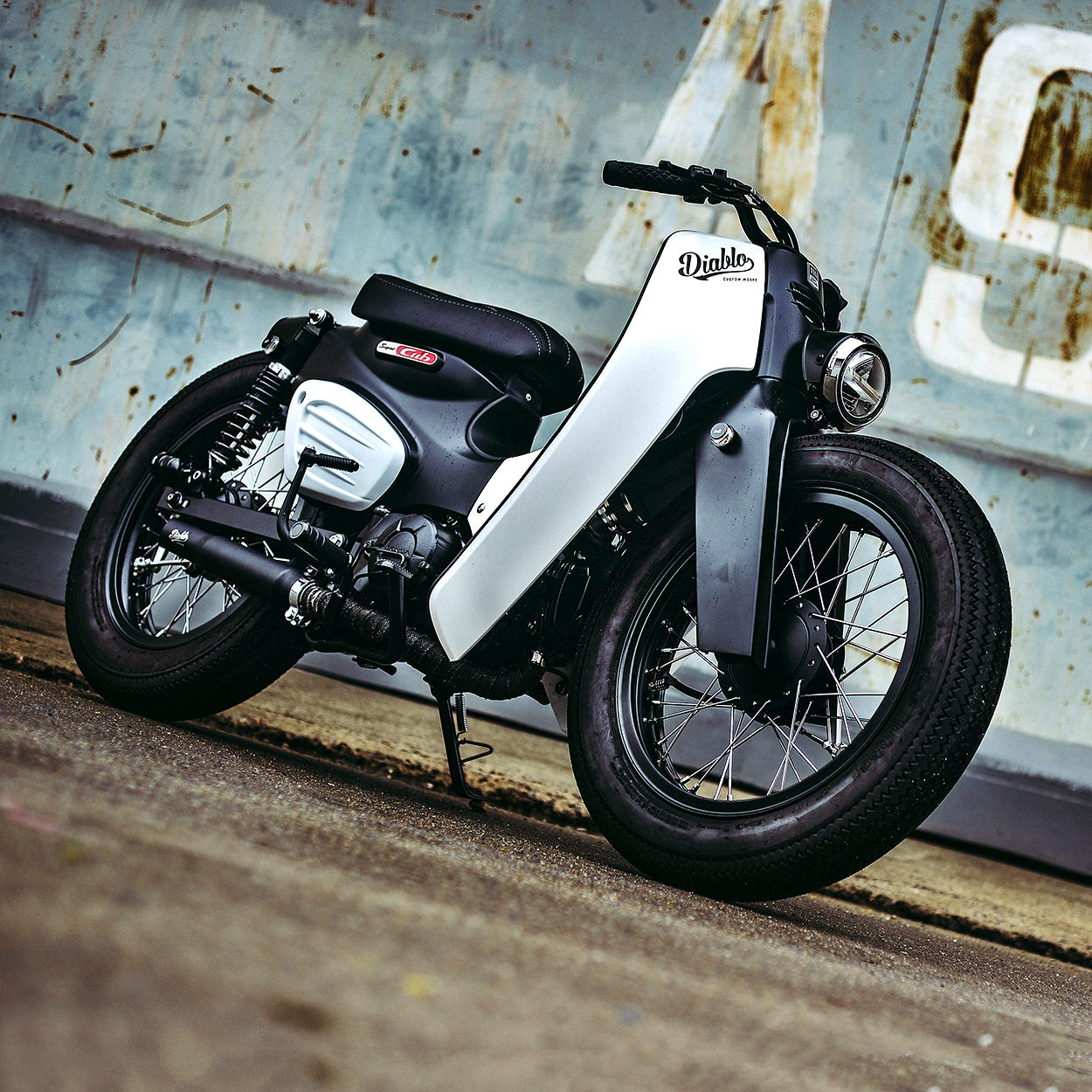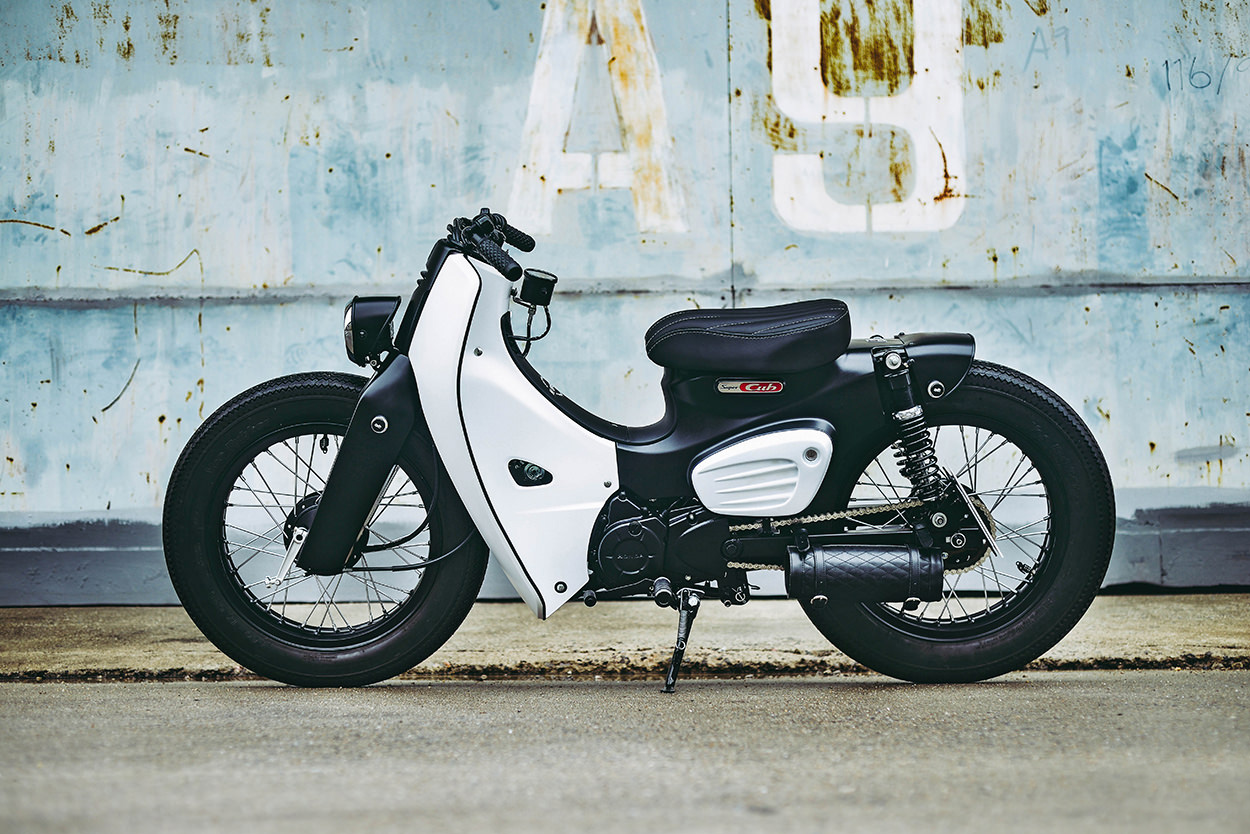 The black and white paint is on point too, with a blacked-out engine and wheels keeping things muted. The seat's been re-shaped, and re-upholstered with contrast stitching in a vertical tuck-and-roll pattern. For the final trim, K-Speed removed the scooter's tiny front grille and Honda logo, but kept its side badges and added new decals to the front and back. And be sure to check more coolest bikes in our post 25 Best Vintage Motorcycles – BMW, Indian, Honda, Harley Davidson, Kawasaki as well as 35 Best Retro Bike Helmets.