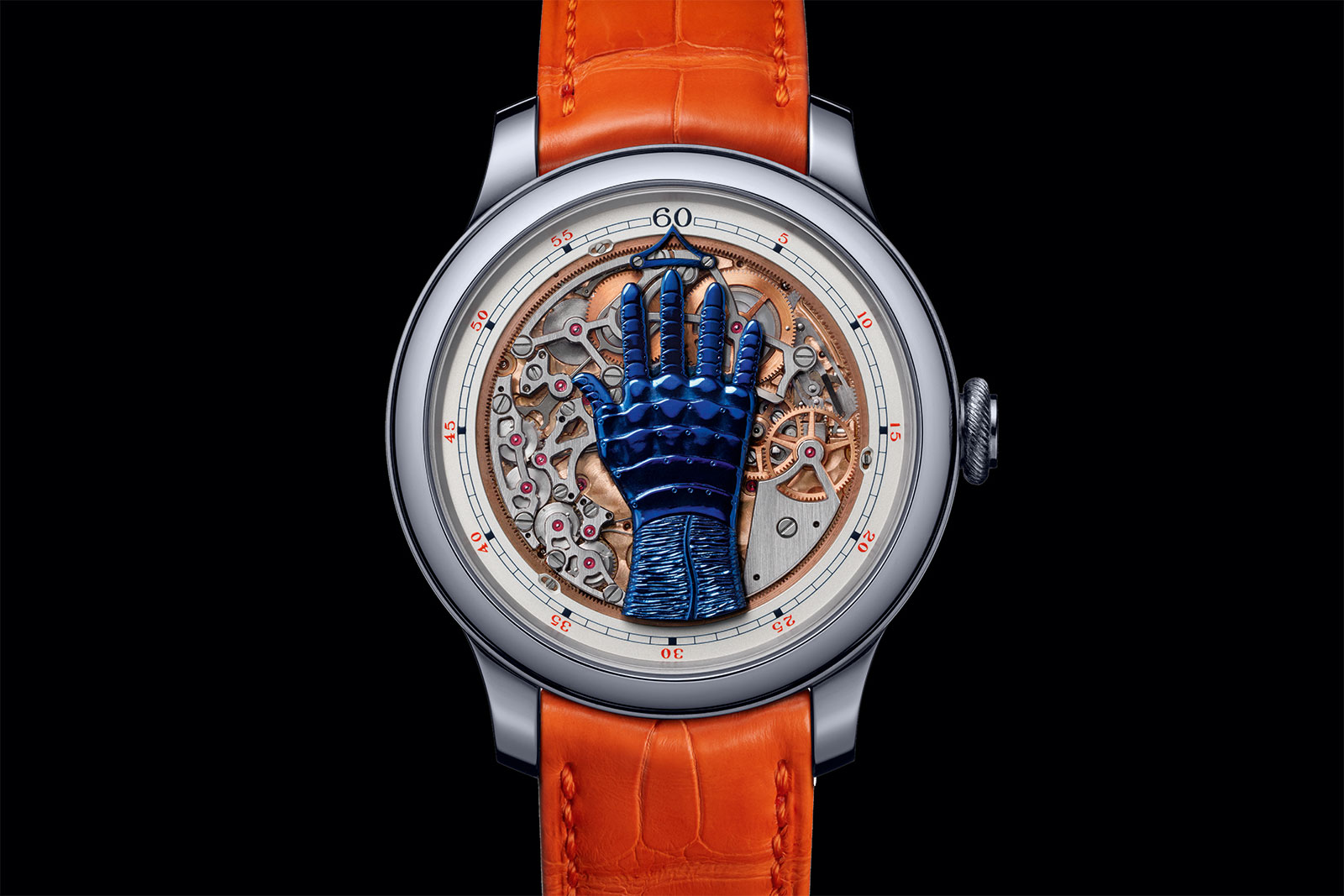 Renowned watchmaker, François-Paul Journe, and legendary filmmaker, Francis Ford Coppola, discussed an idea casually at dinner seven years ago – the result is this unique prototype.
Marking the 20th anniversary of the F.P. Journe Octa caliber 1300 movement, this timepiece features an automaton in the shape of a hand, powered entirely by the Octa movement's mainspring. Considering that the mainspring was originally designed for standard hands that are far smaller and lighter in weight – moving the large hand with the same mechanism, was a far greater task that required many years of development to realize.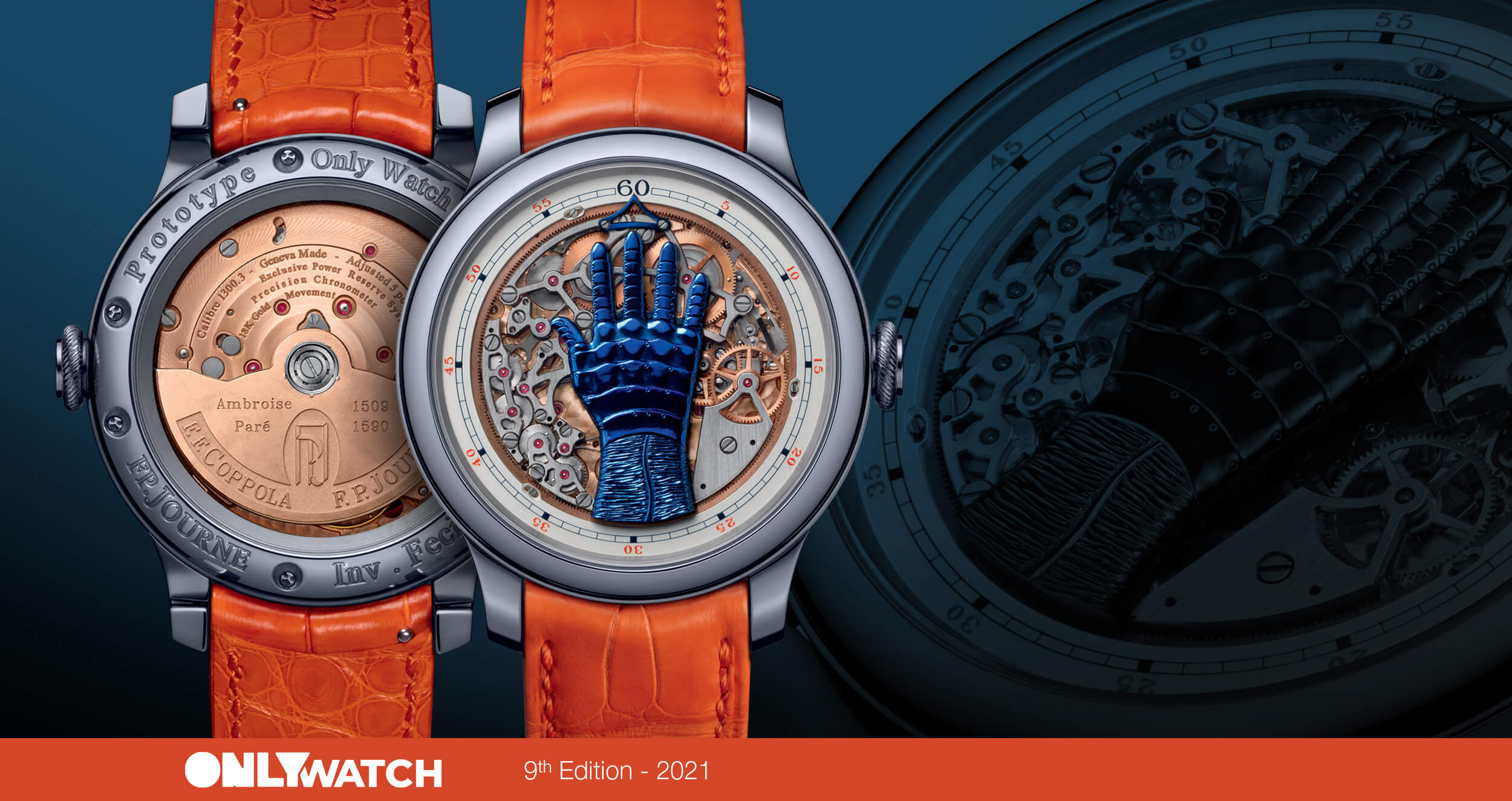 The minutes are driven by a rotating disk and the fingers – which appear or disappear instantaneously – indicate the hours by their position. The fingers were inspired by a mechanical hand created by Ambroise Paré (1509-1590), the father of modern surgery.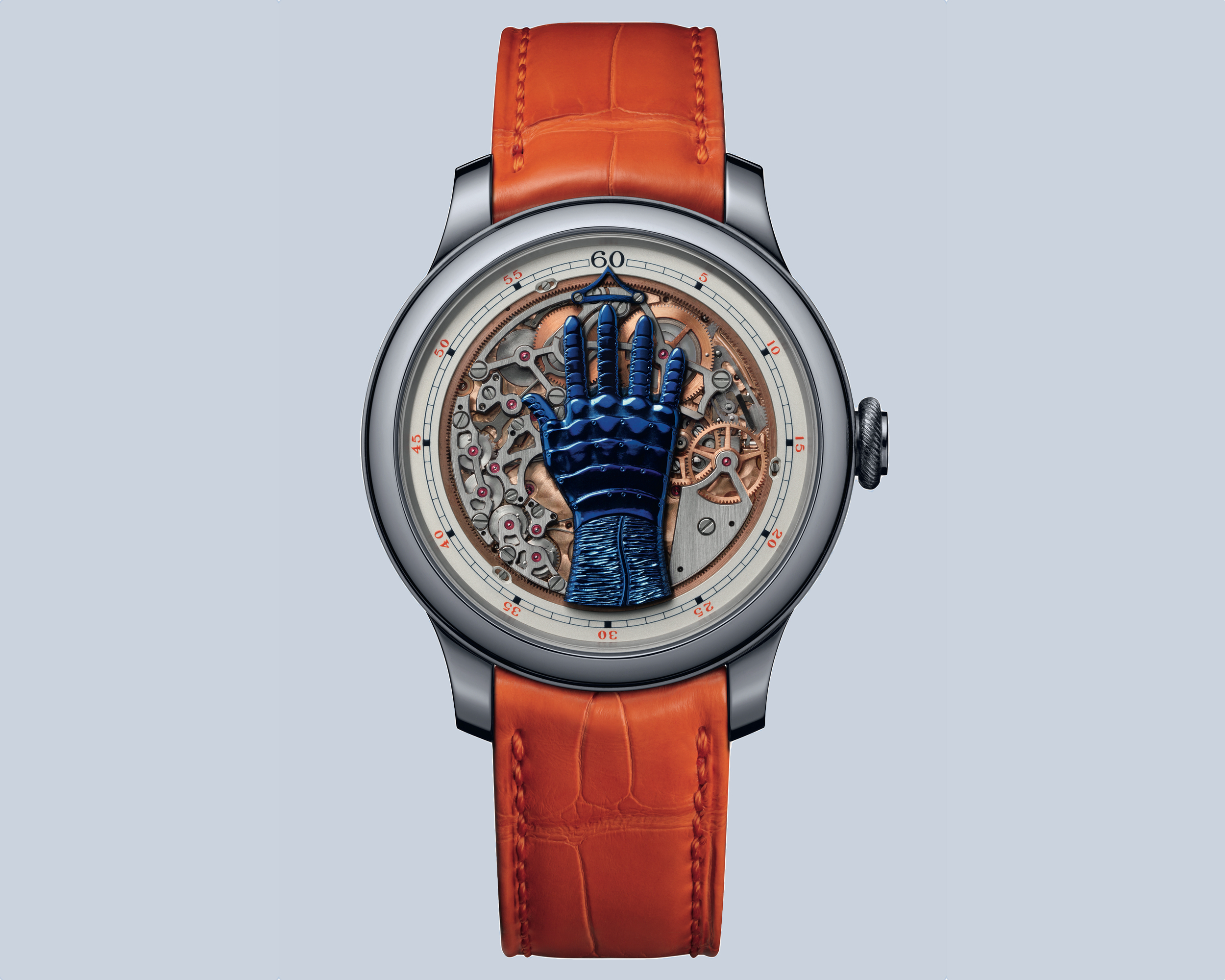 "This watch was born in 2012 while having dinner at Francis Ford Coppola's house in the Napa Valley. He asked me if it could be possible to tell time with a hand in a watch. I replied that the idea was interesting and required thinking about it. But how to display 12 hours with 5 fingers? It was not an easy matter and this complex challenge inspired and motivated me. Once I figured it out, Francis immediately sent the sketches for the fingers positions. After more than 2 years, I could finally focus on "Fecit". After 7 years of development, I am proud to present the FFC prototype," says François-Paul Journe.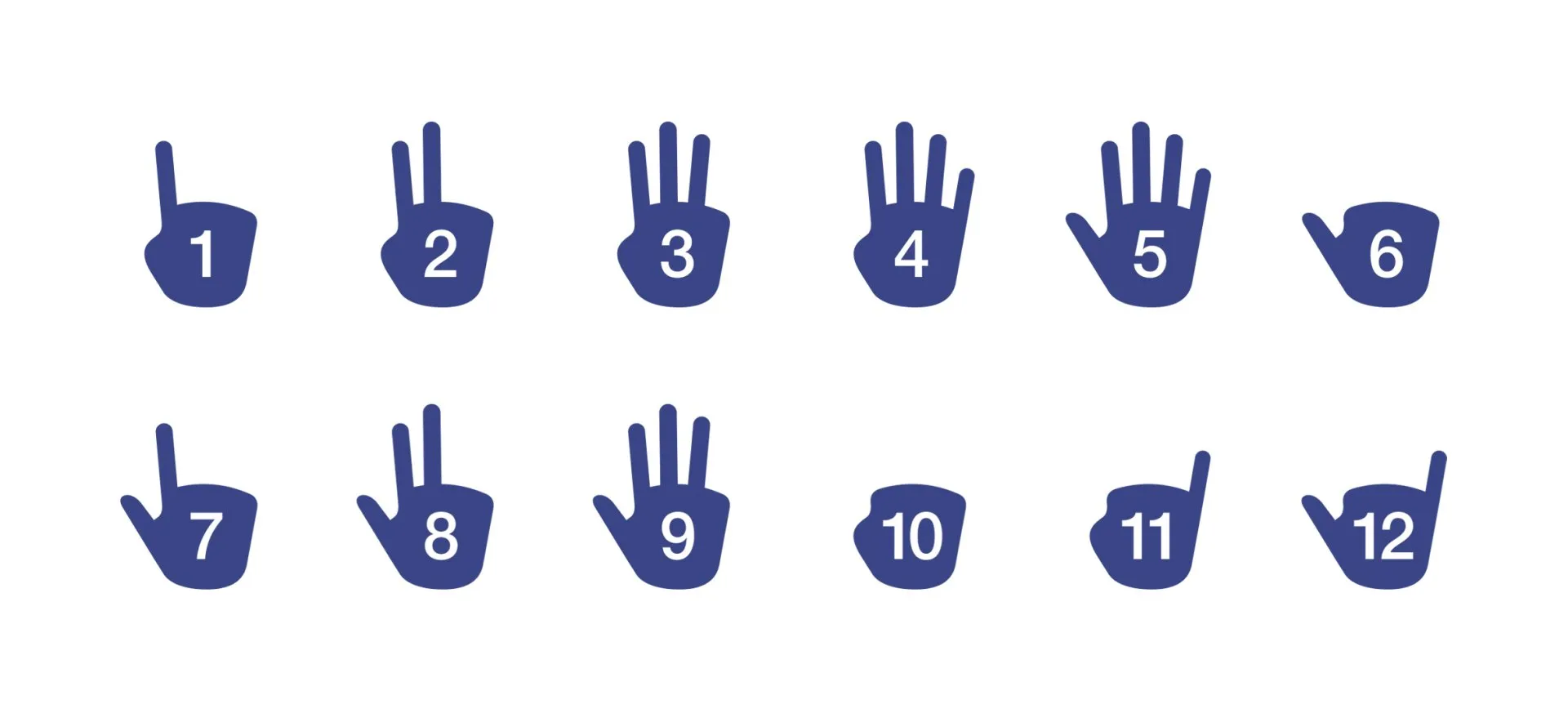 Presented in a classic Octa case measuring 42 mm x 10.70 mm, the François-Paul Journe Francis Ford Coppola Only Watch 2021 is made from tantalum, which is a difficult metal to work yet its distinctive blue has a unique appeal and has been used on past Journe Only Watch timepieces, such as the Tourbillon Souverain Bleu for Only Watch 2015.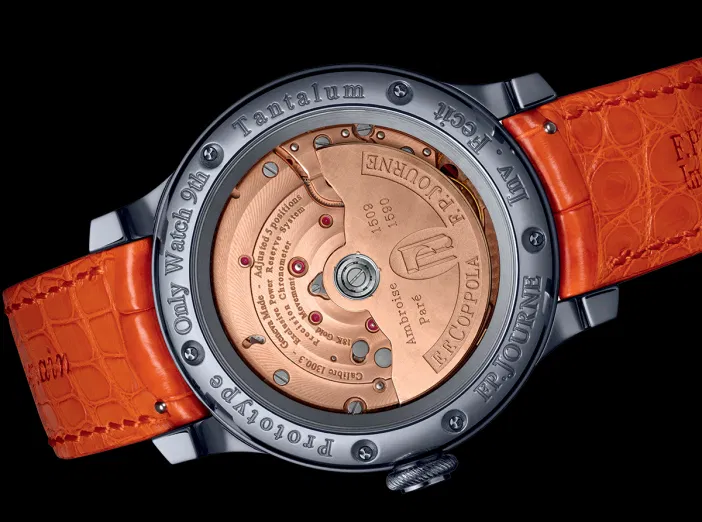 Driving the automaton hand is F.P. Journe's 396 component automatic caliber FFC 1300.3. The mainplate, bridges, wheel, and other components are made from 18K rose gold — and finished to perfection with circular Geneva stripes, beveled edges, polishing, frosted surfaces, and more. Topping it all off is a unidirectional oscillating weight that's been crafted from 22K 5N Gold, and relief engraved with "Ambroise Paré 1509-1590" and "F.F.Coppola."
The François-Paul Journe Francis Ford Coppola Only Watch 2021 (Ref. FFC Blue) is a unique piece, delivered on an orange alligator strap, and with an estimate of CHF 300,000 to 400,000. Judging from past Only Watch auction results, the current watch resale prices, that it uses a built-from-scratch hand mechanism, and last but not least, that this timepiece is associated with F.F. Coppola — any six-figure estimate seems low considering how many wealthy collectors will likely bid to own this rare masterpiece. Also don't forget to check 10 most expensive watches in the world