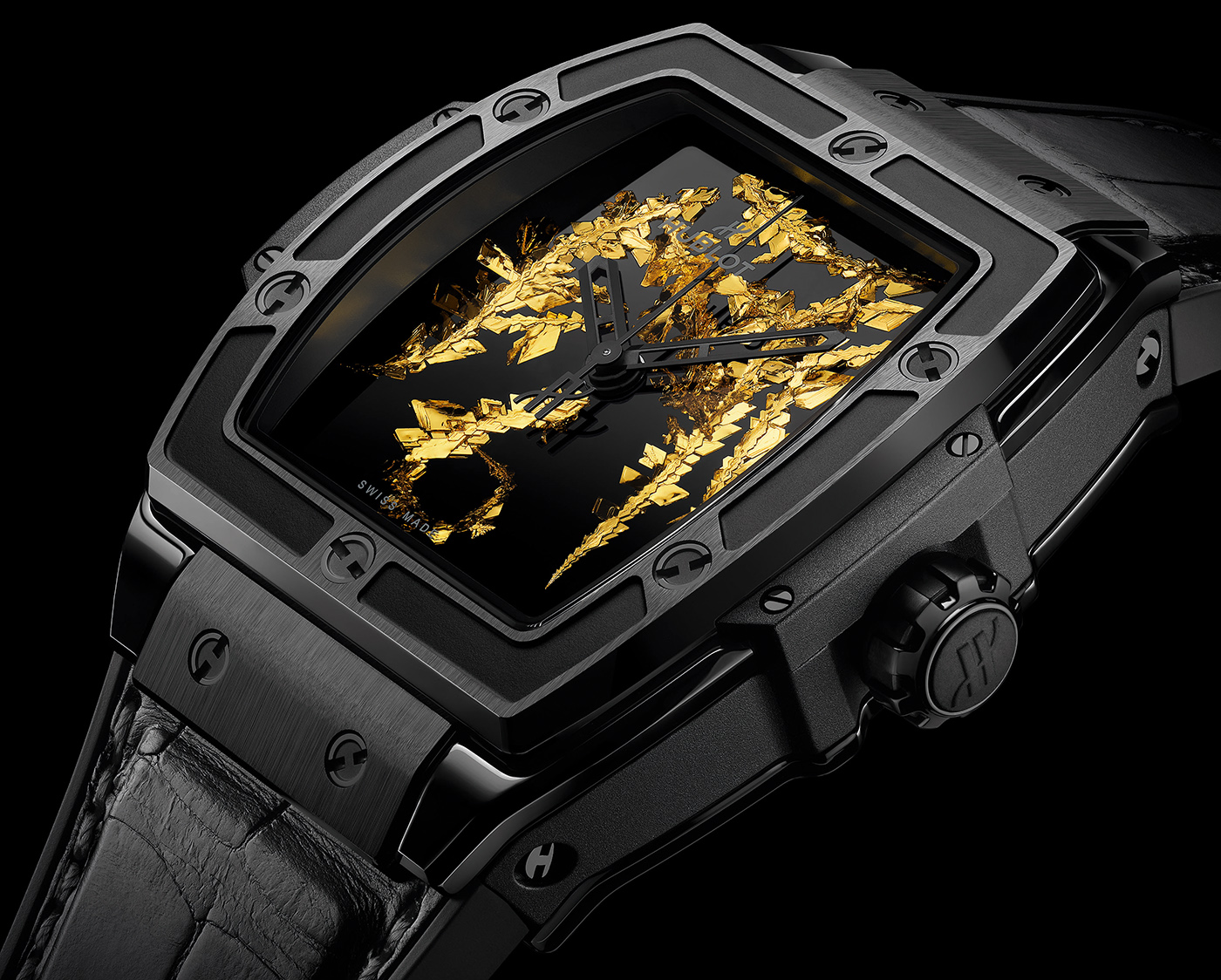 Hublot has dropped a pair of limited editions to celebrate recreating gold crystal in its labs, a breakthrough it claims is nothing short of alchemy. The Nyon-based watchmaker has successfully transmuted gold into gold crystal, the rarest form of raw gold found in nature, with each crystal produced being unique in form. If you're interested in gold watches – be sure to check our article featuring the best gold watches for men.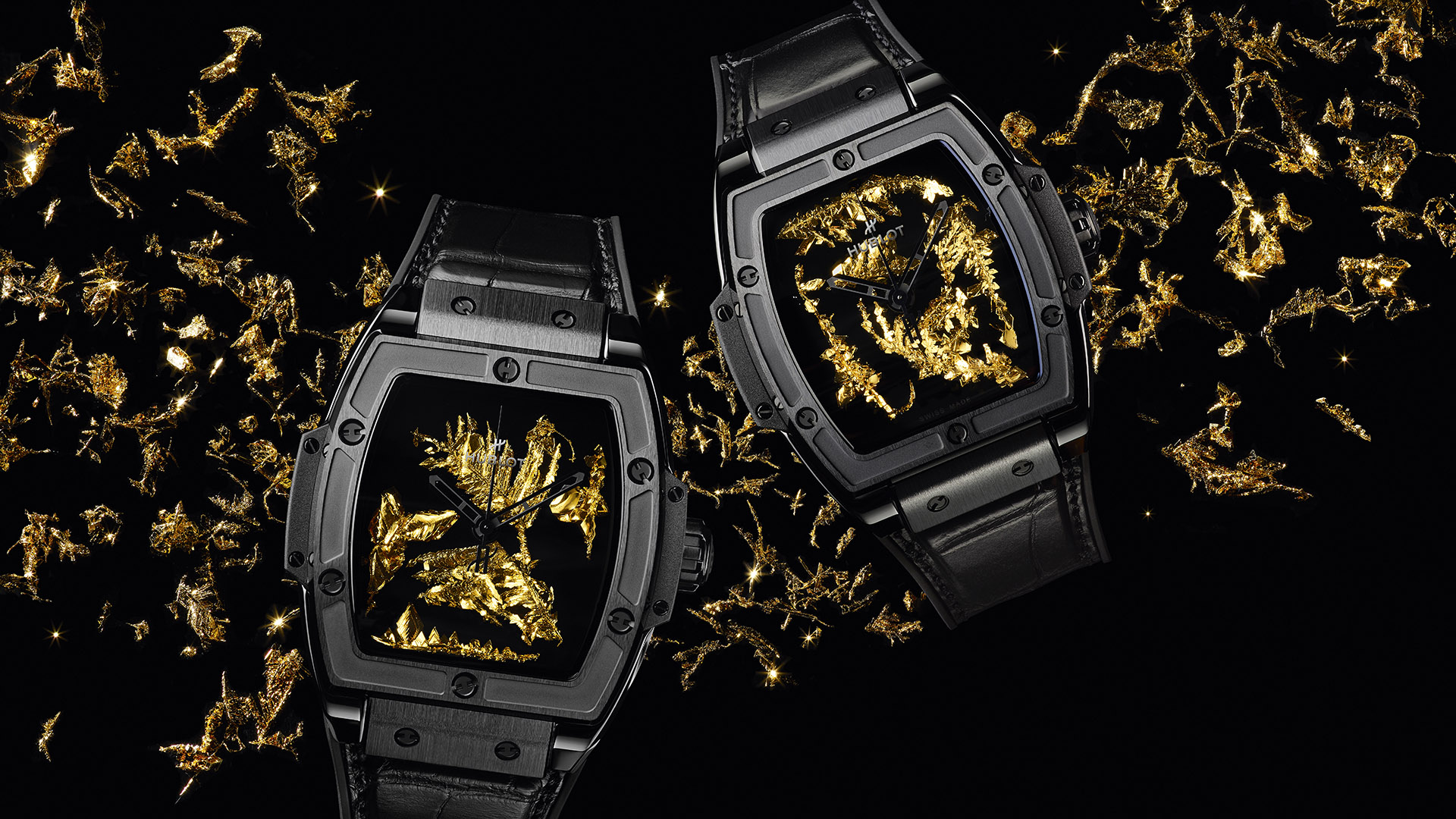 Gold crystal is the original state of gold, deposited in rock seams under immense pressure before erosion exposes the gold and exposure to the elements turns it into nuggets and flakes. Occasionally, gold crystal is found preserved and commands a price among collectors well above the spot price for gold.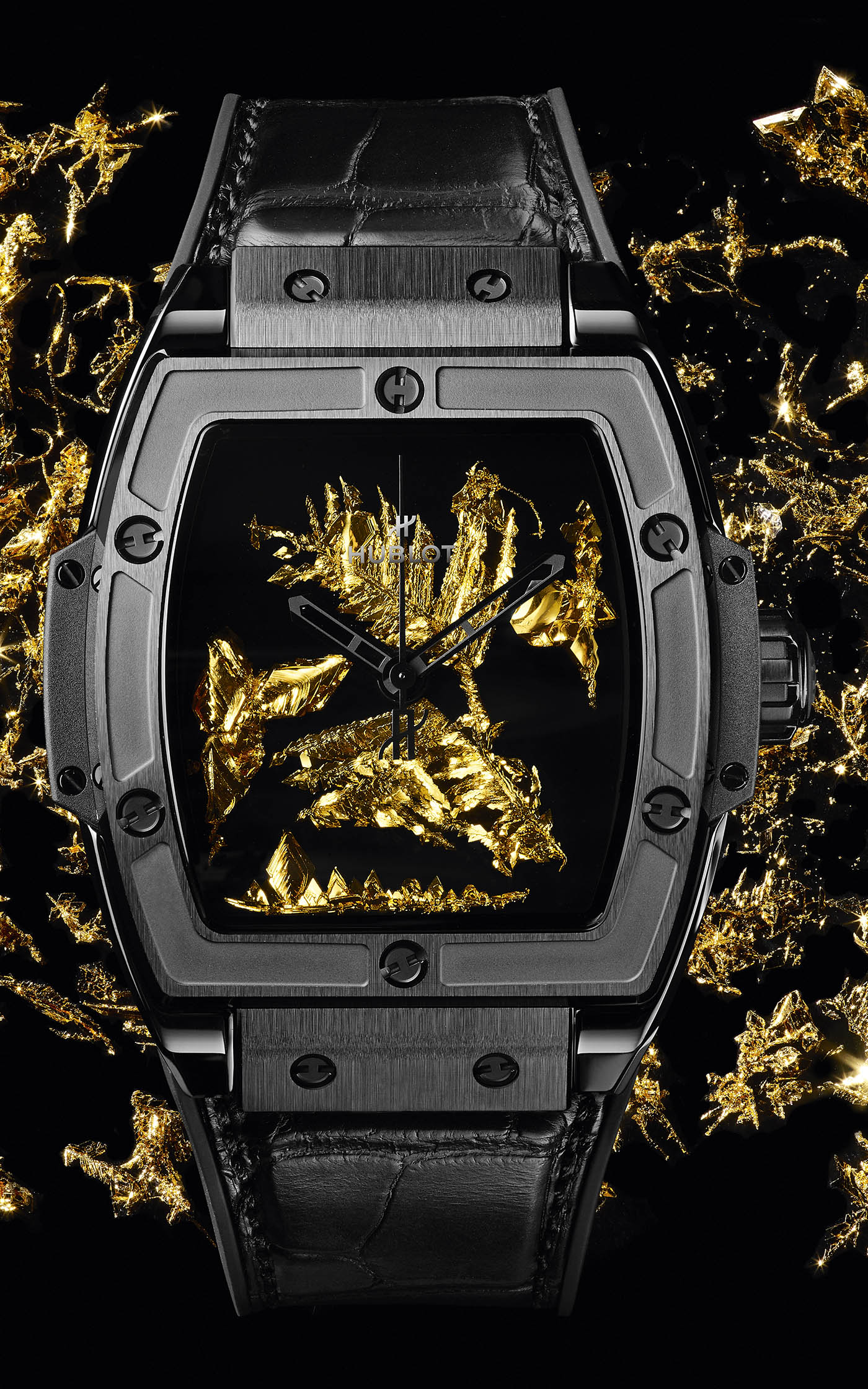 Hublot's technique for recreating gold crystal sees it heat pure 24k gold to its melting point of 1064.18 degrees Celsius before before the temperature is reduced to allow crystals to form. The process currently has a high rejection rate, with only 20% of crystals being suitable for use.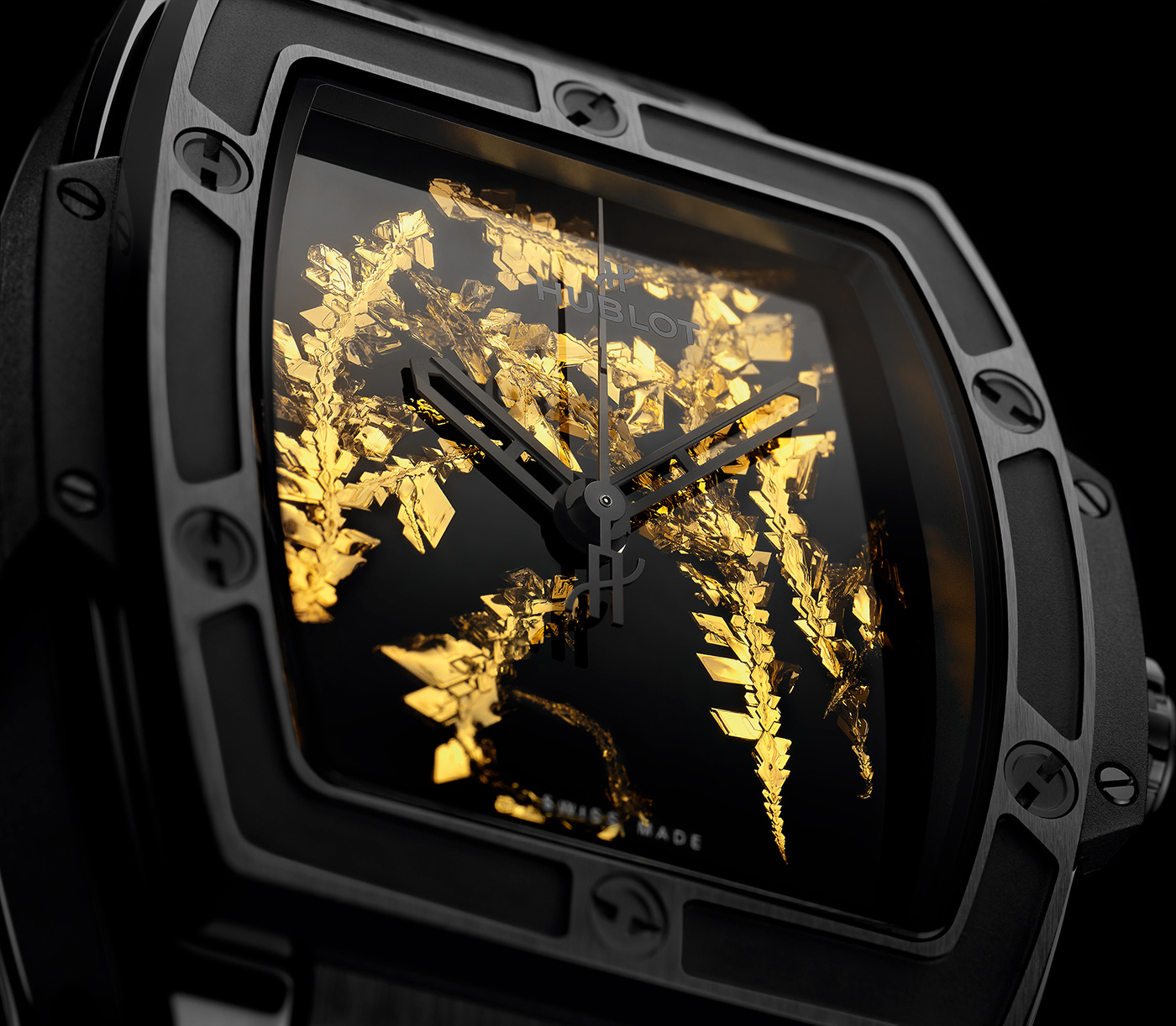 The crystals are then applied to a black dial before being set in place under 20 layers of transparent lacquer, which is then polished to ensure it becomes virtually invisible and pulls focus onto the gold crystal instead.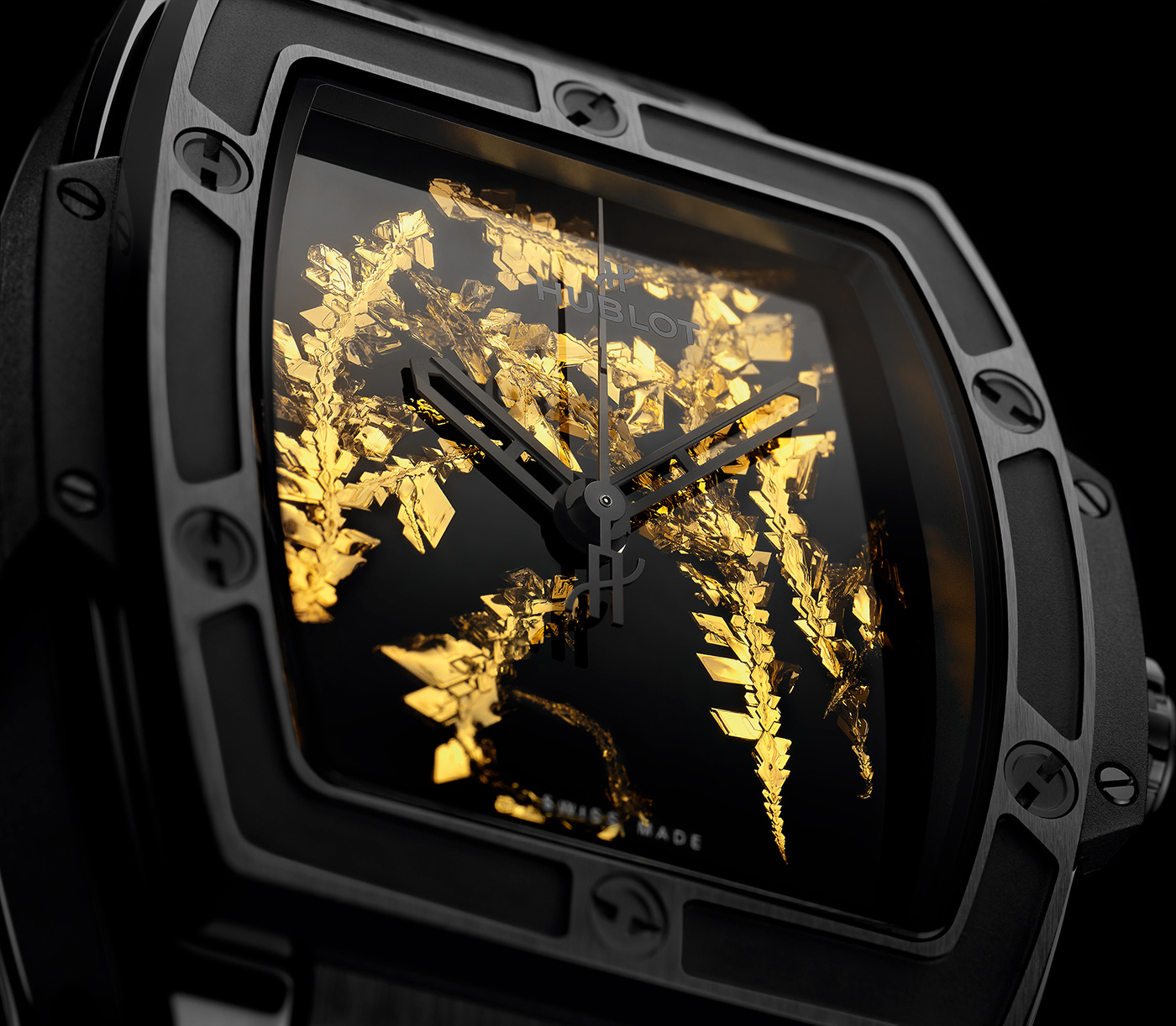 Housed inside Hublot's tonneau-shaped Spirit of Big Bang case, here covered in black ceramic for optimum contrast, the 4Hz automatic Spirit of Big Bang Cristal d'Or is available in 39mm and 42mm versions now via Hublot, priced $28,400 USD and $29,500 USD respectively. Meanwhile be sure to check 10 most expensive wrist watches in the world.