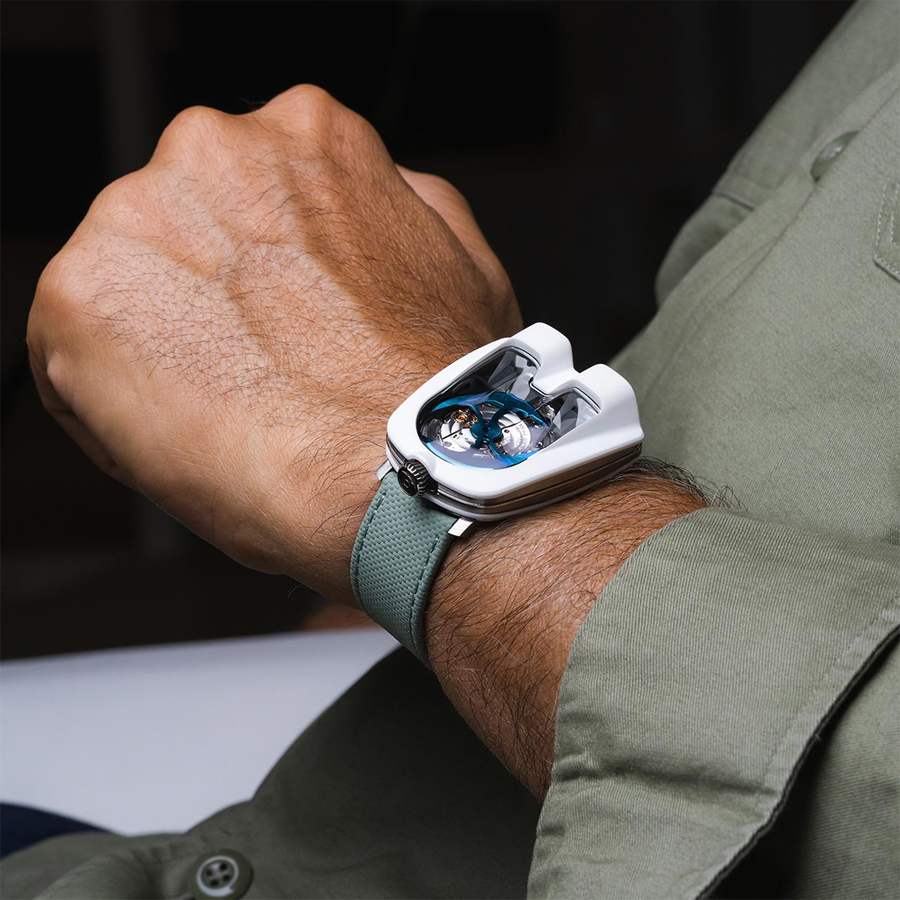 Maximilian Büsser, founder of MB&F and an automotive enthusiast, has unveiled the brand's newest watch, the HM8 Mark 2. This model continues MB&F's tradition of creating automobile-inspired timepieces, initiated with the HM5 in 2012, followed by HMX and HM8 models.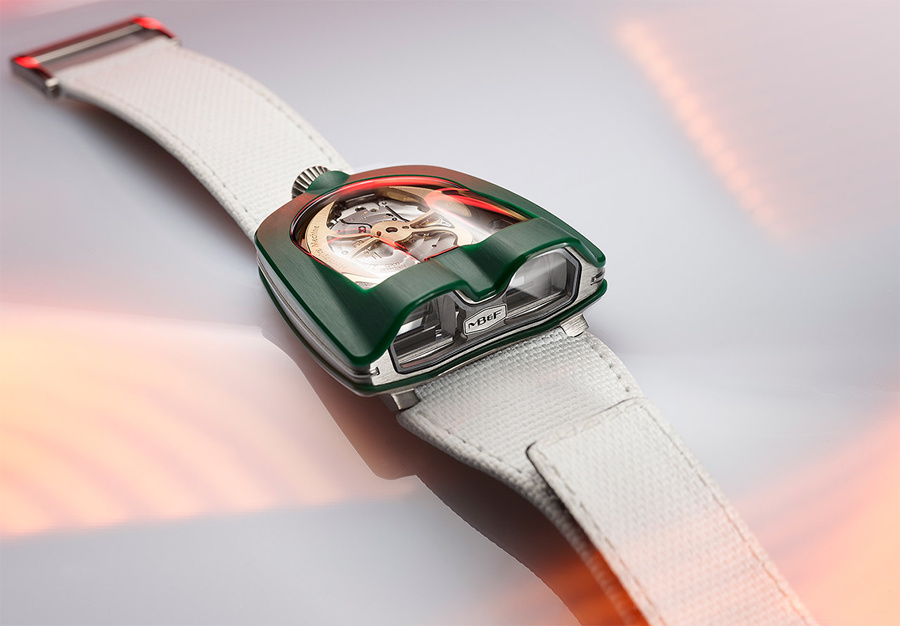 The HM8 Mark 2 borrows design elements from the Porsche 918 Spyder and Zagato double bubble, with a 47 x 41.5 x 19mm water-resistant chassis and CarbonMacrolon body panels available in white or British racing green. This special composite, exclusive to MB&F, offers considerable strength and lightweight properties, while being versatile enough for various finishes and colors.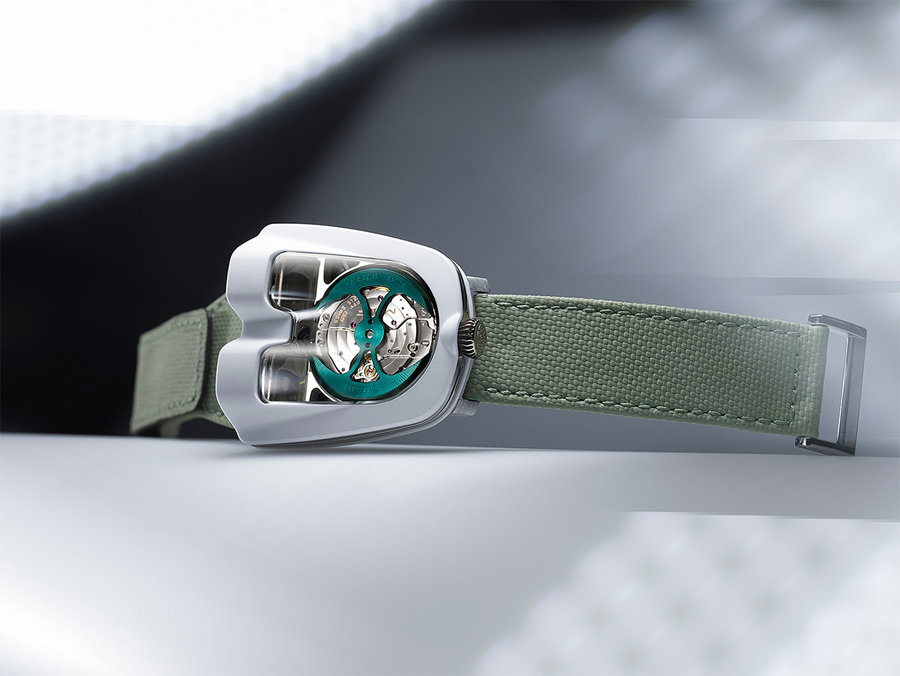 The white model features a green CVD rotor and light green minute markers, while the British racing green variant comes with a red gold rotor and turquoise minute markers, limited to 33 pieces. Milling these CarbonMacrolon body panels from a block added a layer of complexity to the watch's construction, as did the grade 5 titanium chassis.
An exceptional feature of the watch is its double-curved sapphire, which is robust but requires meticulous and costly production. The battle axe rotor, partly made from a two-tenths of a millimetre thick 22-carat gold blade, presents another complex component, requiring a stamping rather than machining process.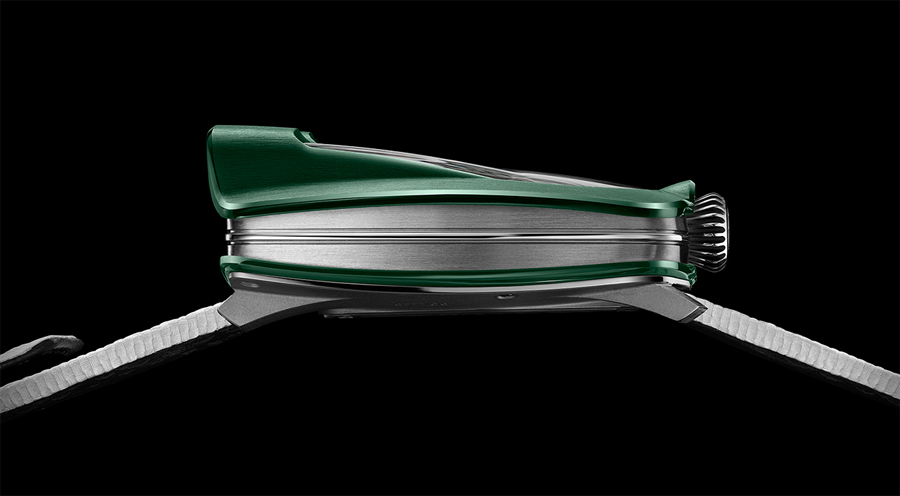 With a simple push and three-quarters turn, the crown releases for time adjustment. The watch is water-resistant up to 3 ATM.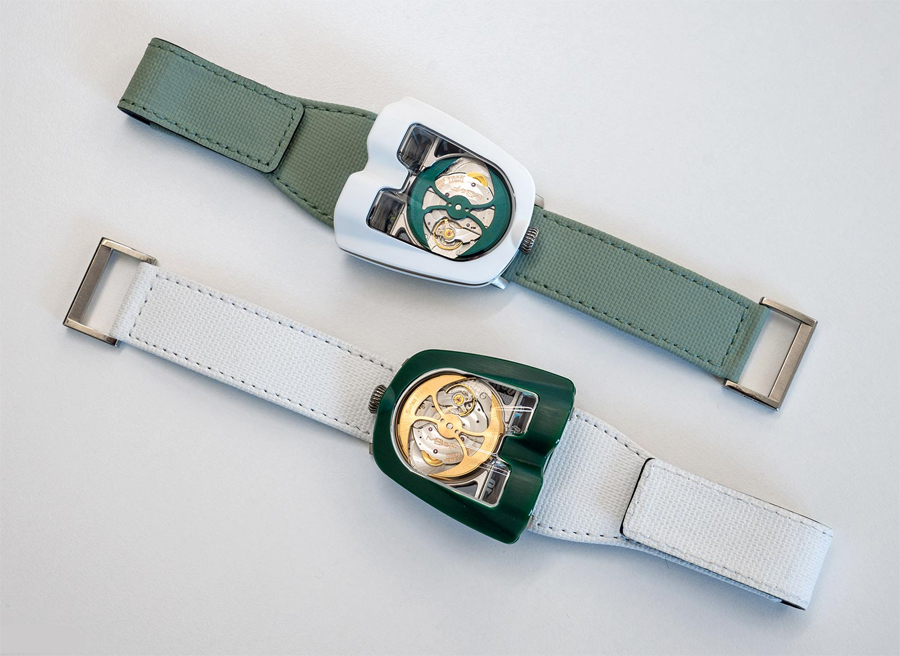 The HM8 Mark 2's engine features a Girard-Perregaux base movement and an in-house developed jumping hour and trailing minutes module. It operates at 4 Hz, with a 42-hour power reserve, and displays time vertically, courtesy of precision-crafted sapphire crystal prisms. The watch is finished with calfskin straps and retails at prices starting from CHF 68,000 / Euro 70,000 / USD 78,000. Also be sure to check our list of the most expensiva watches ever.