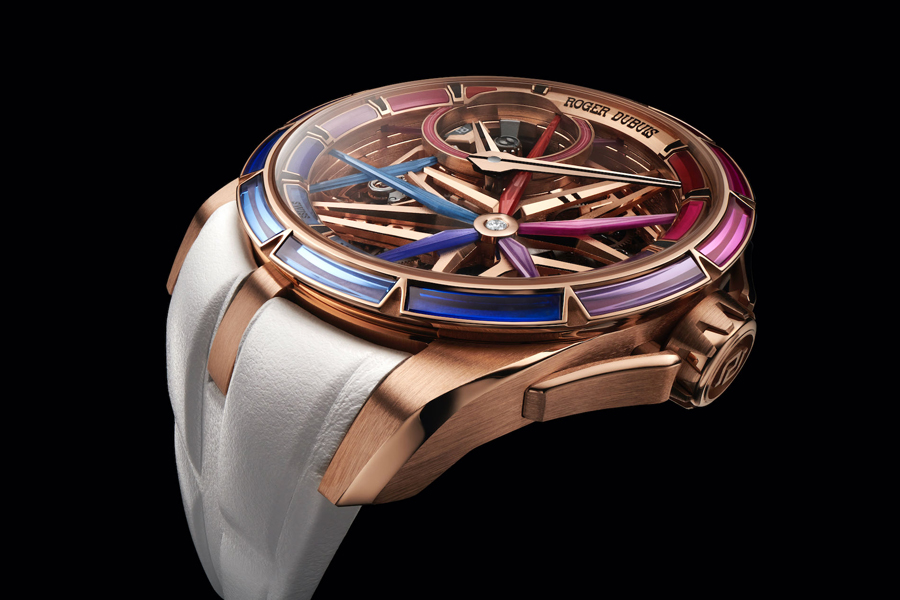 Roger Dubuis has unveiled the new Excalibur Blacklight Spin-Stone™ Monobalancier, boasting details that shine with scintillating effect. The timepiece adds to the Blacklight collection, which offers radiant aesthetics alongside excelled performance.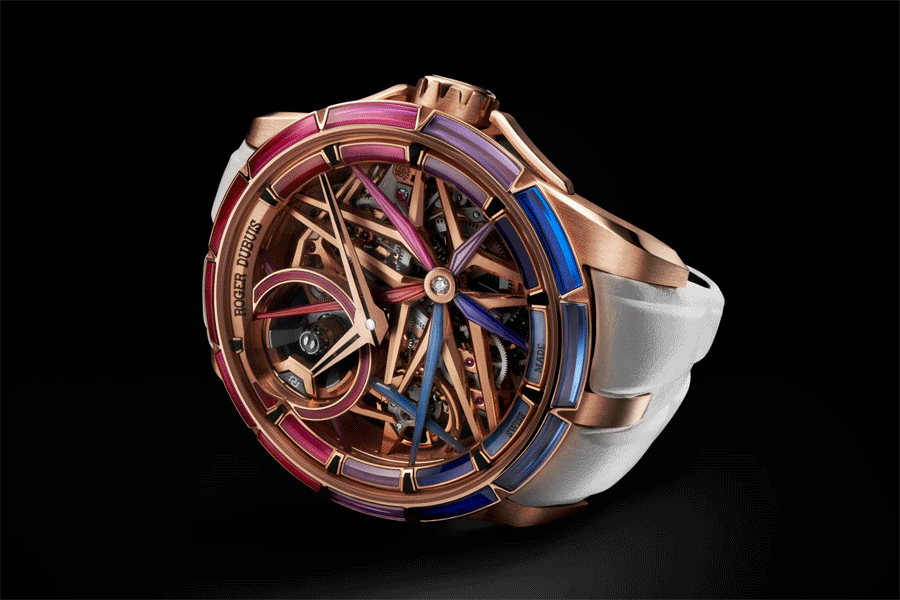 This new Spin-Stone™ edition takes another bold step forward. Powered by the RD720SQ calibre, and crafted with Sublime Innovation, the vivid spinels that adorn this Hyper Horology™ creation catch the eye. Graded from red to blue, and coated with Super-LumiNova™, each astonishing spinel is always shining in full colour – whether by day, by night, or under UV light.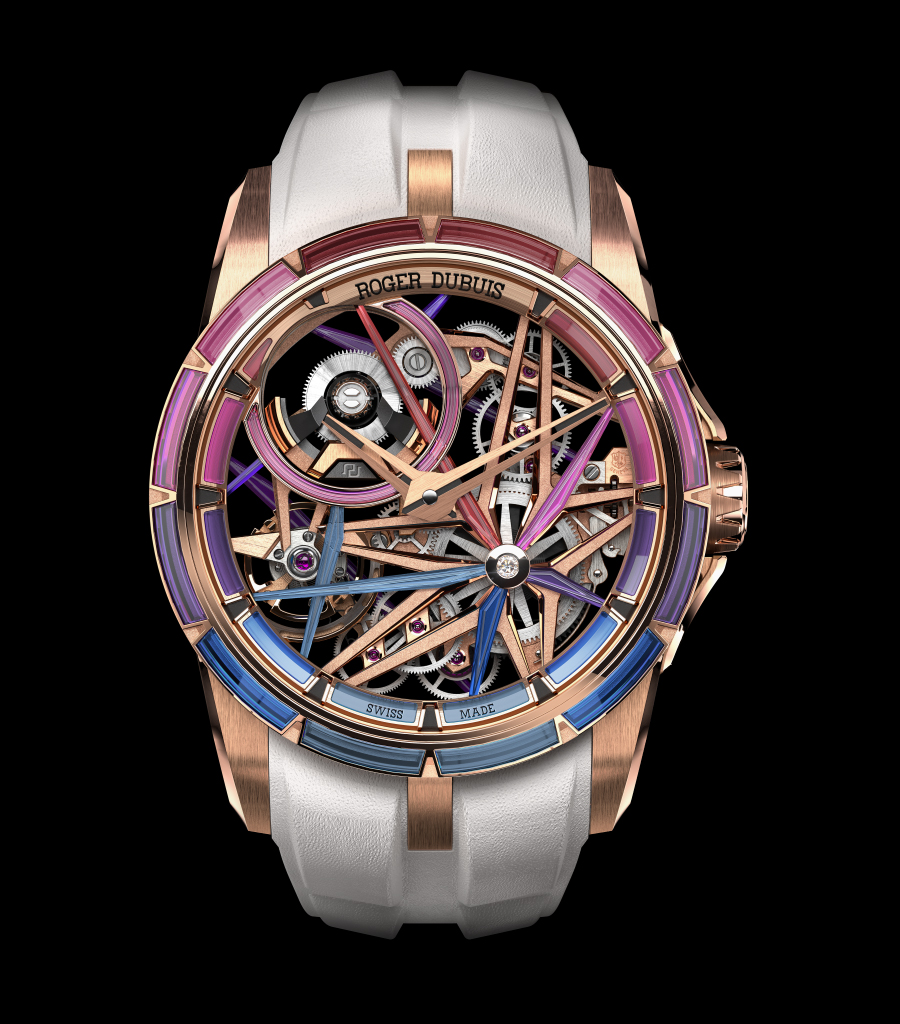 This multi-toned effect gives the watch its chromatic look, and perfectly showcases Roger Dubuis' enduring dedication to the intricate art of luminescence. To achieve the exact shades, uniformity, and luminescence desired, each spinel has been synthetically grown. A challenging technique that ensures colour and light blend perfectly to attain the most flawless results. Setting this watch apart with true innovation are the powerfully visible spinels that encircle the bezel and flange and take the name of Spin-Stones™.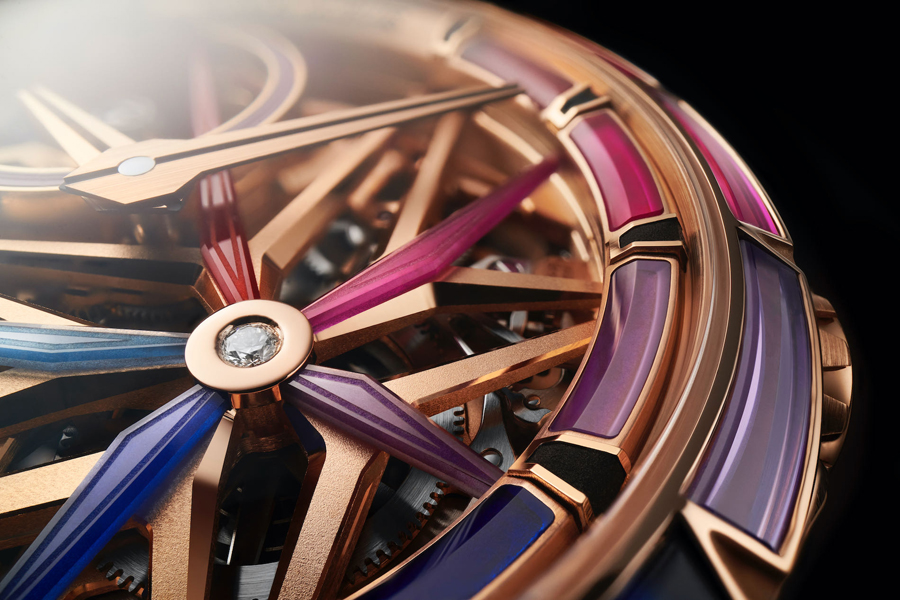 This world premiere stone-cut is patent pending, and yet again demonstrates the Maison's ability to exploit aesthetic design in its most spectacular form. Cleverly sculpted with their own signature curves and sharp angles, each Spin-Stone™ is a work of originality and is a testament to the exacting skill of innovative watchmaking. Meanwhile, the calibre's eye-catching framework is comprised of its own 3D spinels. These colourful micro-beams of light reach out to form the branches of Roger Dubuis' iconic star – which is neatly punctuated at its heart by a naturally fluorescent diamond.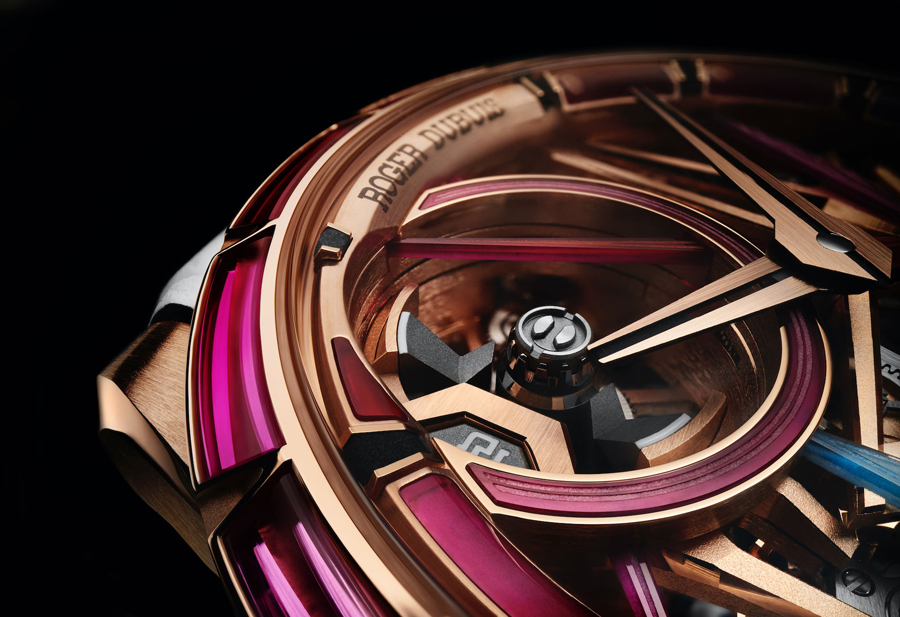 Inside, the automatic RD720SQ calibre has an increased power reserve of 72 hours and features an optimized micro-rotor to minimize the vibrations. To further improve stability, the balance wheel inertia has been doubled – making the watch less sensitive to shocks. The shape of the escapement has also been enhanced, paired with diamond-coated silicon pallet-stones and a new lube.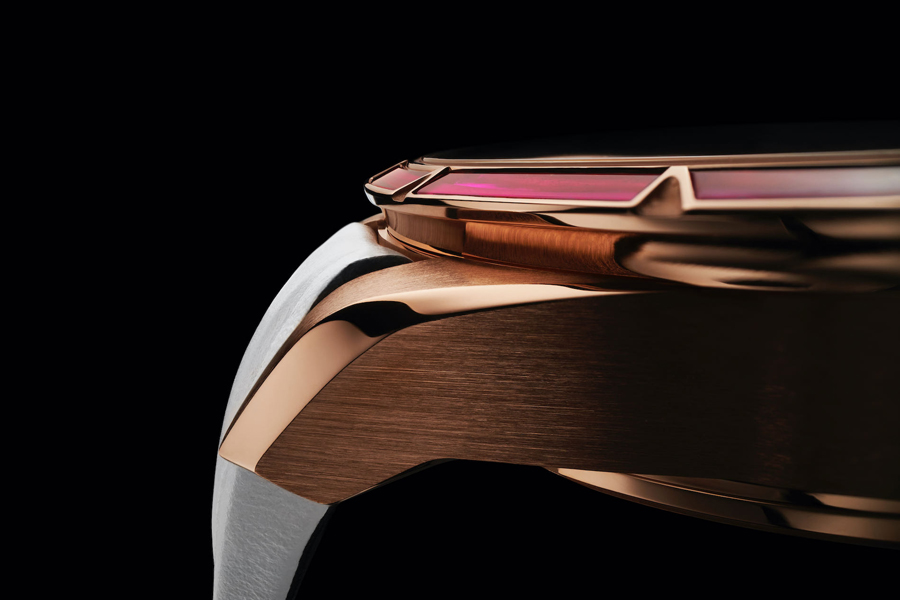 This display of Roger Dubuis' obsessive engineering is brought together with hand-finished quality and meticulous care – all resulting in the Poinçon de Genève certification, one of the most demanding signatures of fine watchmaking.
While audacious colours define the Excalibur Blacklight Spin-Stone™ MB, the balance of additional materials provides a striking contrast. To inject sophistication, the 42mm case is made with the long-lasting hue of Eon-Gold™ and paired with an embossed white calf leather strap. Never static, the Maison has also allowed personal style to flow, with a versatile quick release system that enables the strap to be switched in seconds.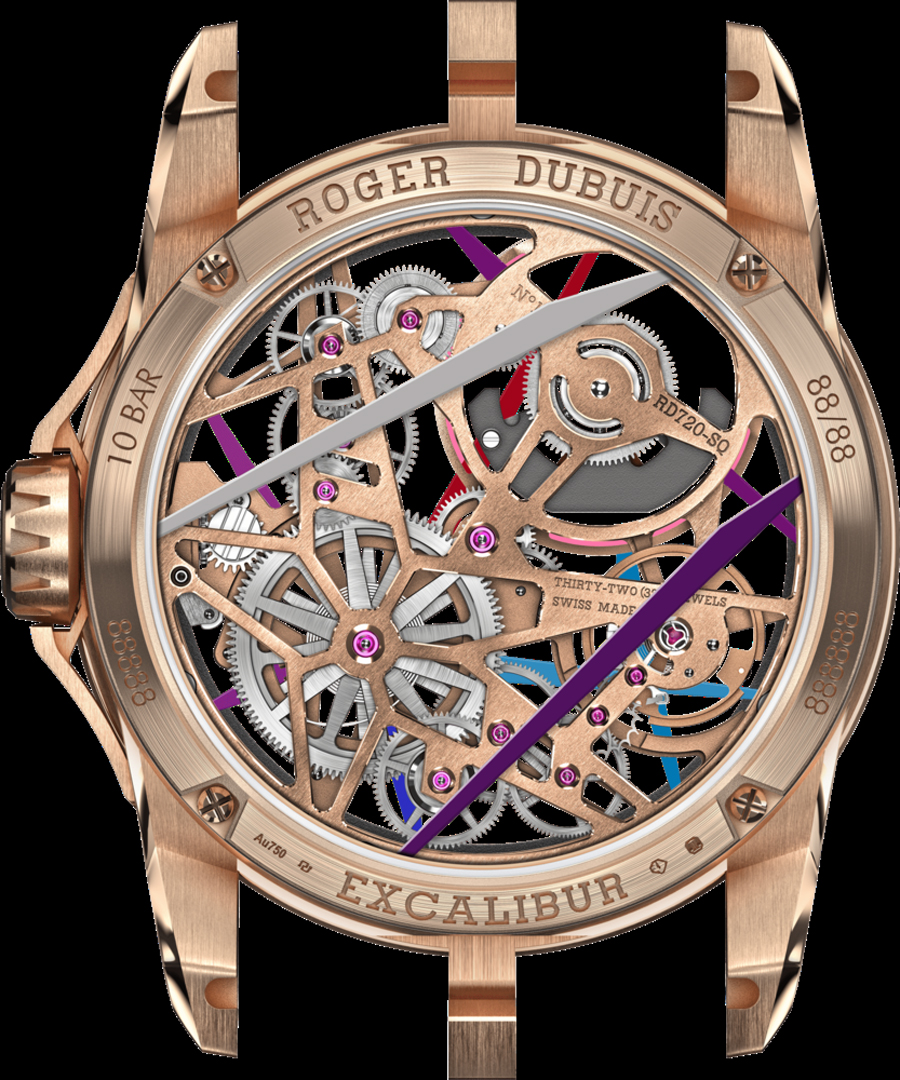 Limited to just 28 pieces, the Excalibur Blacklight Spin-Stone™ Monobalancier is exemplary of the pinnacle of Hyper Horology™.