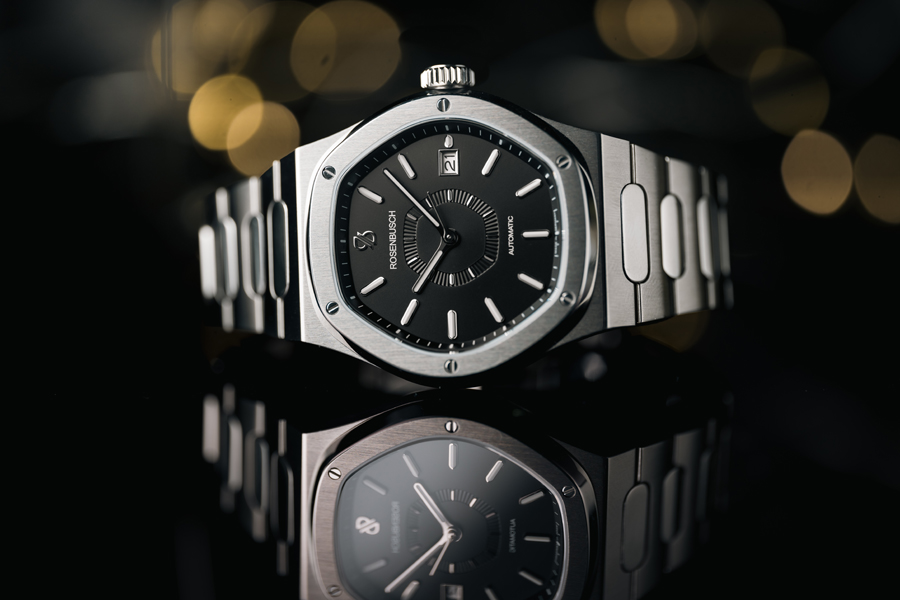 In the bustling city of Munich, the heart of German engineering, a trio of friends transformed their passion for mechanical watches into a tangible reality. Founded in 2020, Rosenbusch emerged as a symbol of respect to the iconic watchmakers of yore and a nod to the future of horology. Their mission: to make the enchanting allure of high-quality mechanical watches accessible to all. This ambitious endeavor's driving force is a singular aspiration – merging tradition with innovation, crafting watches that are both vestiges of the past and heralds of the future. "The Quest," a remarkable creation by Rosenbusch, is making its grand debut through a Kickstarter campaign.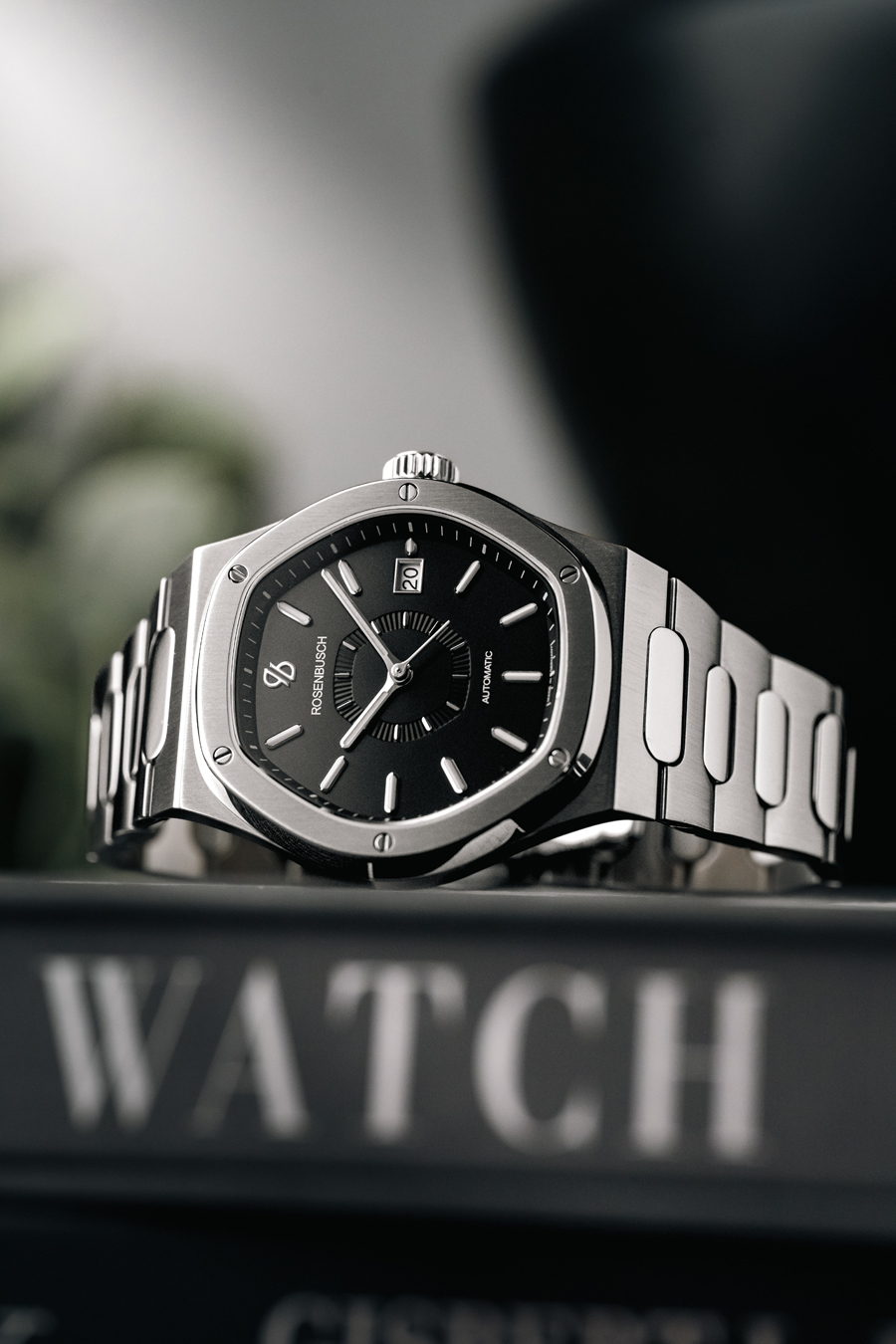 Born from a profound admiration for the influential industrial designs of the 70s, The Quest serves as an epitome of precision, reflecting the lauded German engineering. This integrated sports watch transcends the conventional role of a timekeeping instrument, emerging as a steadfast companion on life's multifarious adventures. Exuding an aura of sophistication with its meticulously finished exterior, The Quest encapsulates the synergy of durability and elegance. Its design aims to endure the rigors of an active lifestyle while effortlessly blending into formal settings.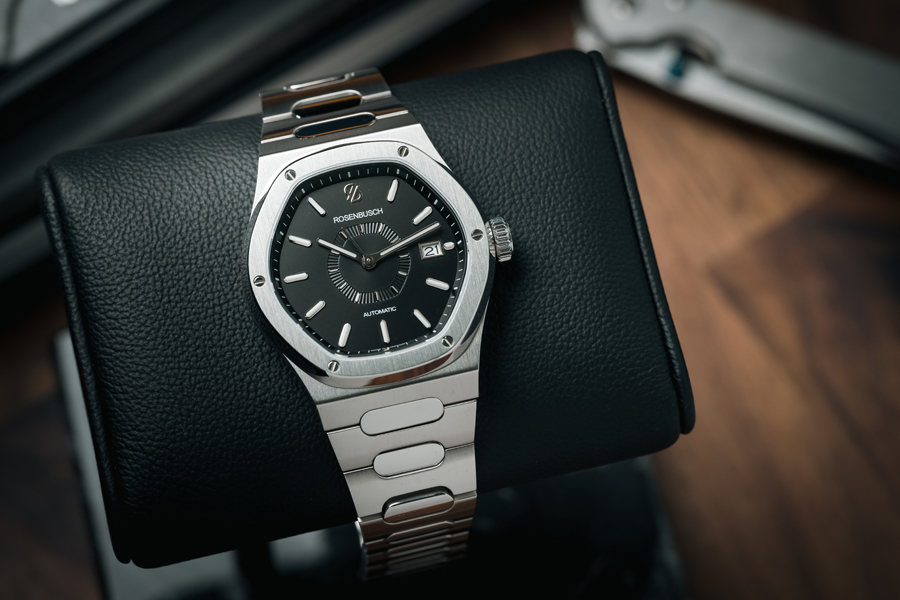 Among Rosenbusch's collection, The Quest RBX, a Kickstarter exclusive edition, distinguishes itself with a unique appeal. Limited to just a hundred pieces, it boasts a Swiss Made Skeleton movement from Sellita, underscored by an exclusive "Limited: 1 of 100" engraving on the exhibition caseback. This luxury, rarely available at its offered price of 999€, is a testament to Rosenbusch's commitment to accessible high-quality timepieces.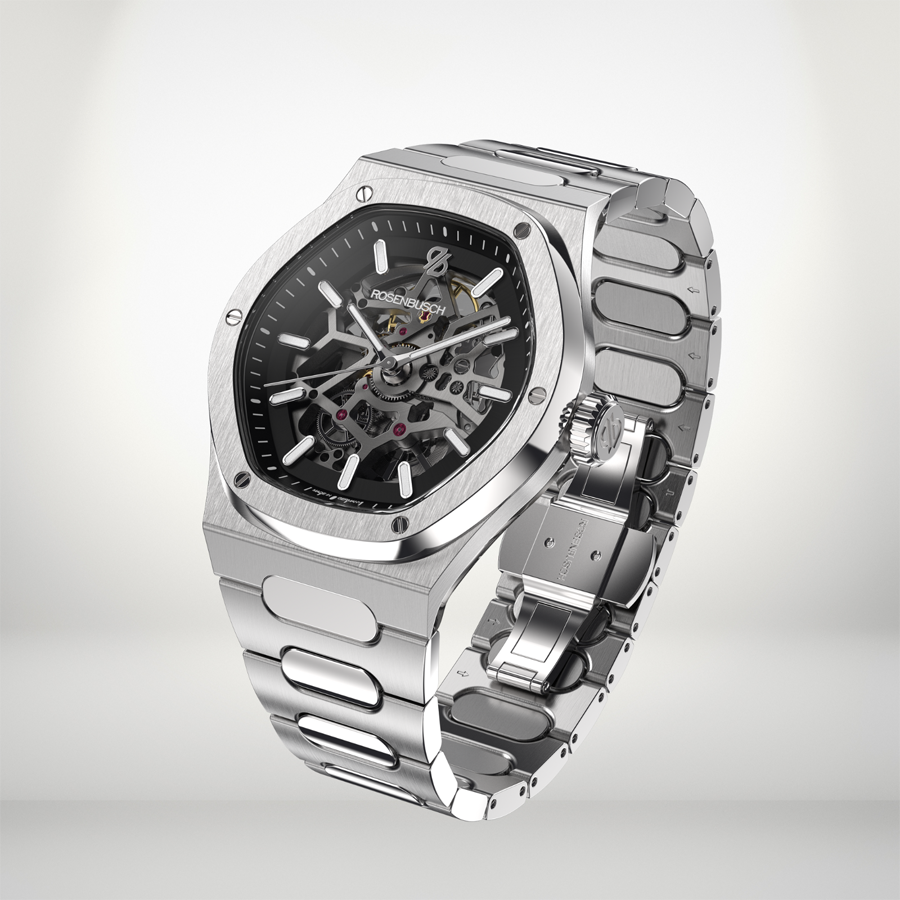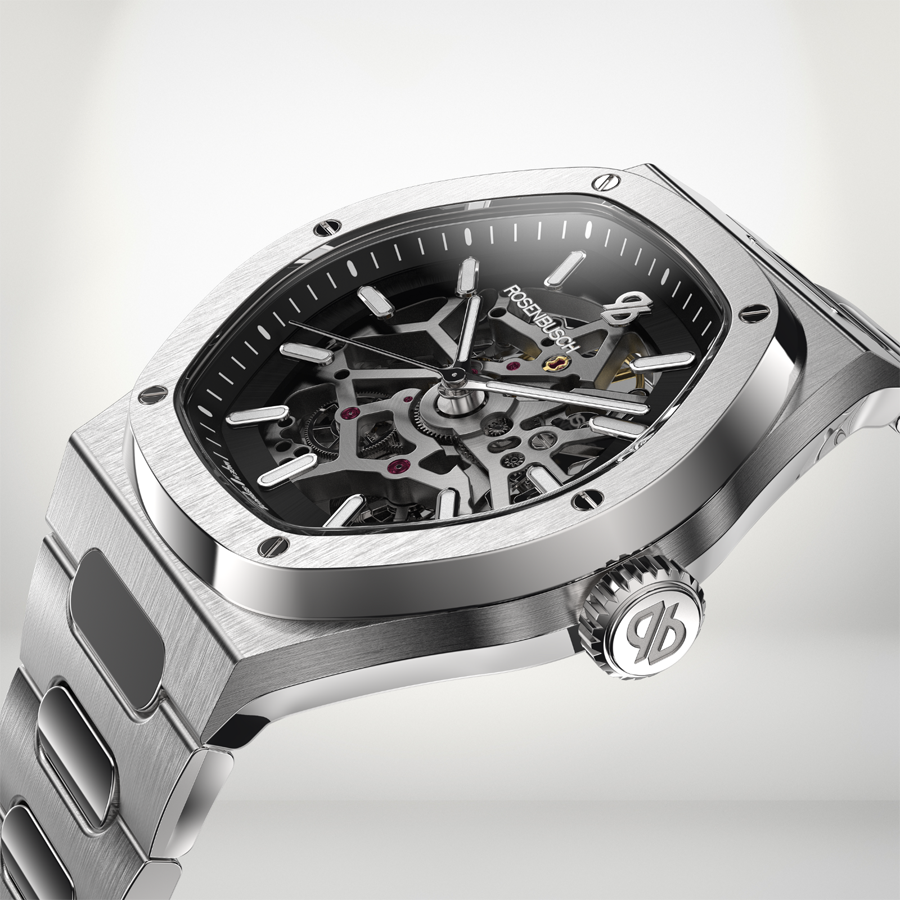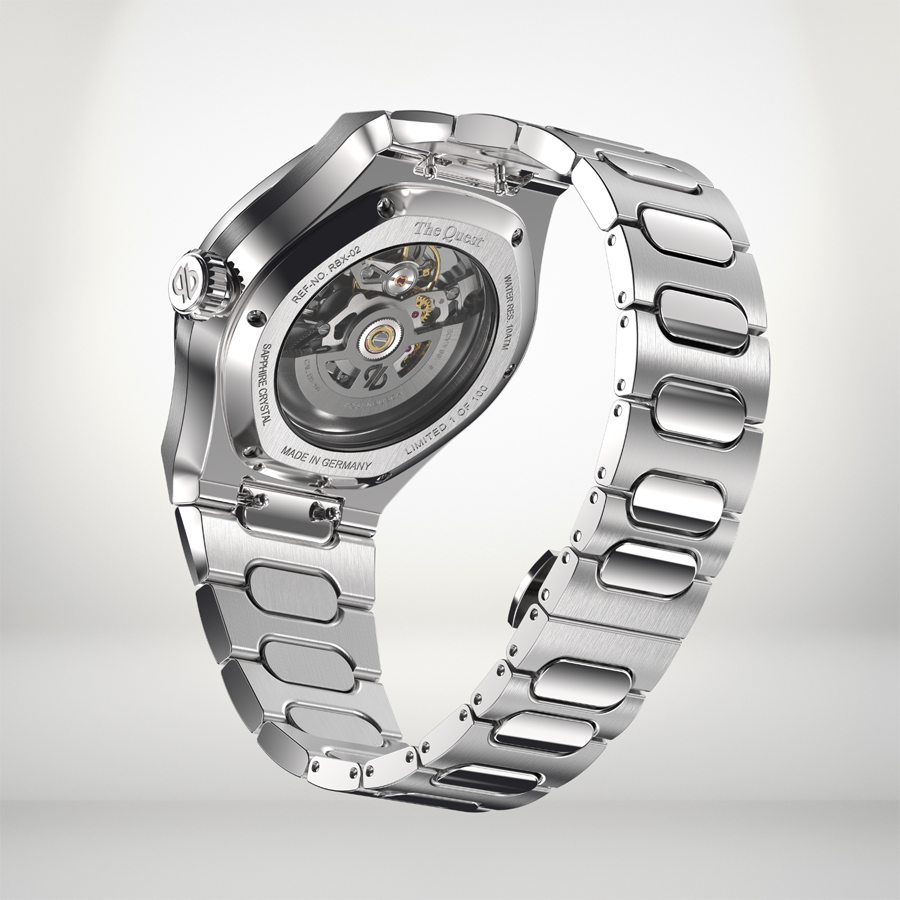 The collection also features the distinguished Quest RB200 and Quest RB35, each encapsulating the signature Rosenbusch aesthetic while harboring distinct movements. Both models are available in four captivating colours: Deep Black, Sterling Silver, Emerald Green, and Midnight Blue. A 30 percent discount on their retail prices on Kickstarter ensures these exquisite timepieces' accessibility, perfectly balancing quality with affordability.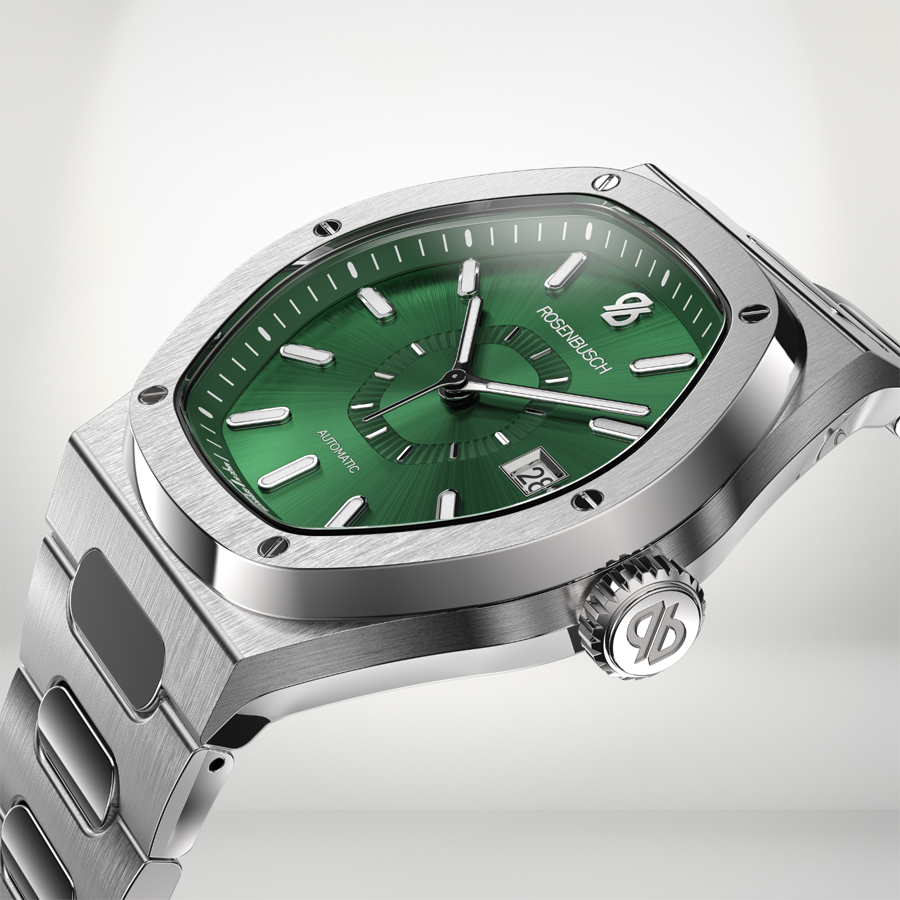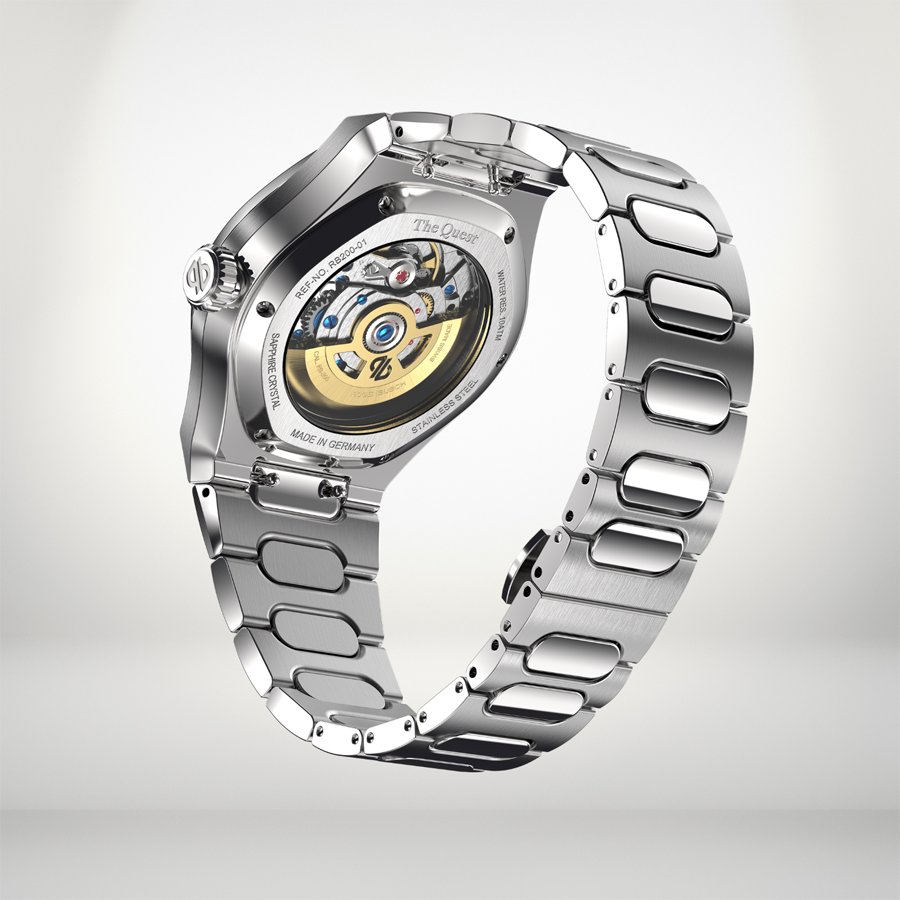 Each Quest watch reflects a harmonious play of light between brushed and polished surfaces, contributing to its captivating aura. The screw-down crown, a careful blend of vintage and sporty aesthetics, ensures a seamless adjustment of time, date, and manual winding. The resilient Sapphire Crystal, armed with an Anti-Reflective Coating applied only to the inside, ensures the dial's clear and uninterrupted view.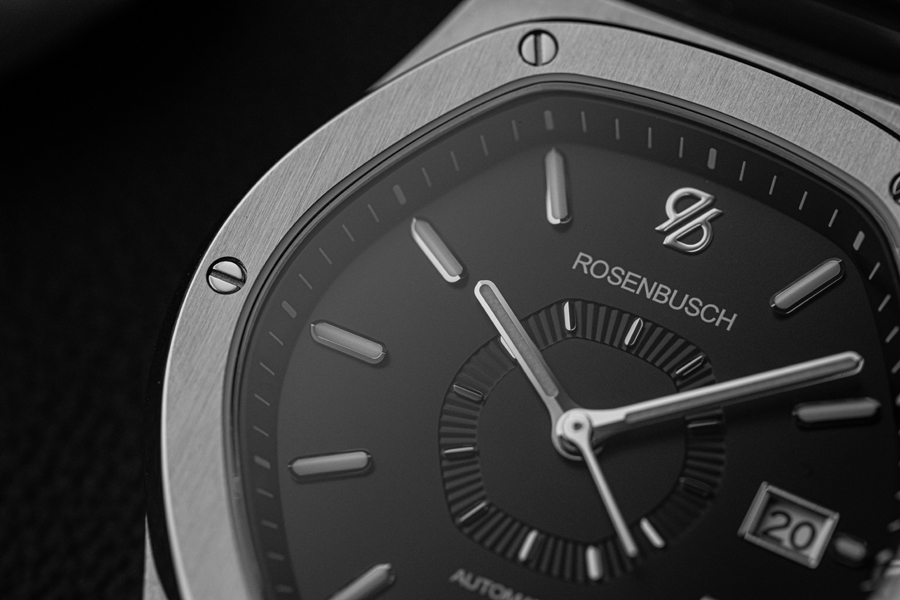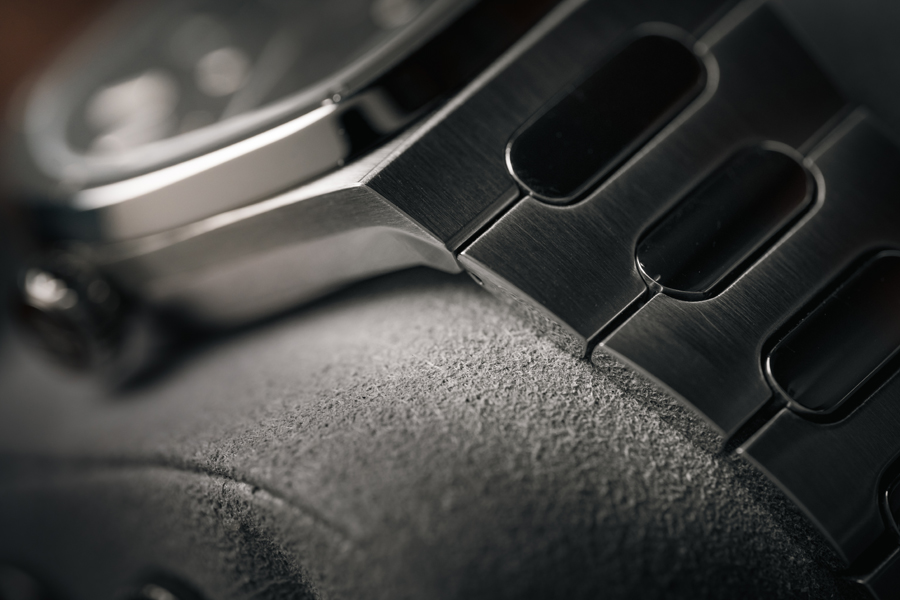 In complete darkness, the Super-LumiNova, a nontoxic photoluminescent pigment, enables effortless time-reading. The Quest's luminous markings radiate a blue glow (lume code: BGW9), a practical feature that combines utility with an enticing aesthetic appeal.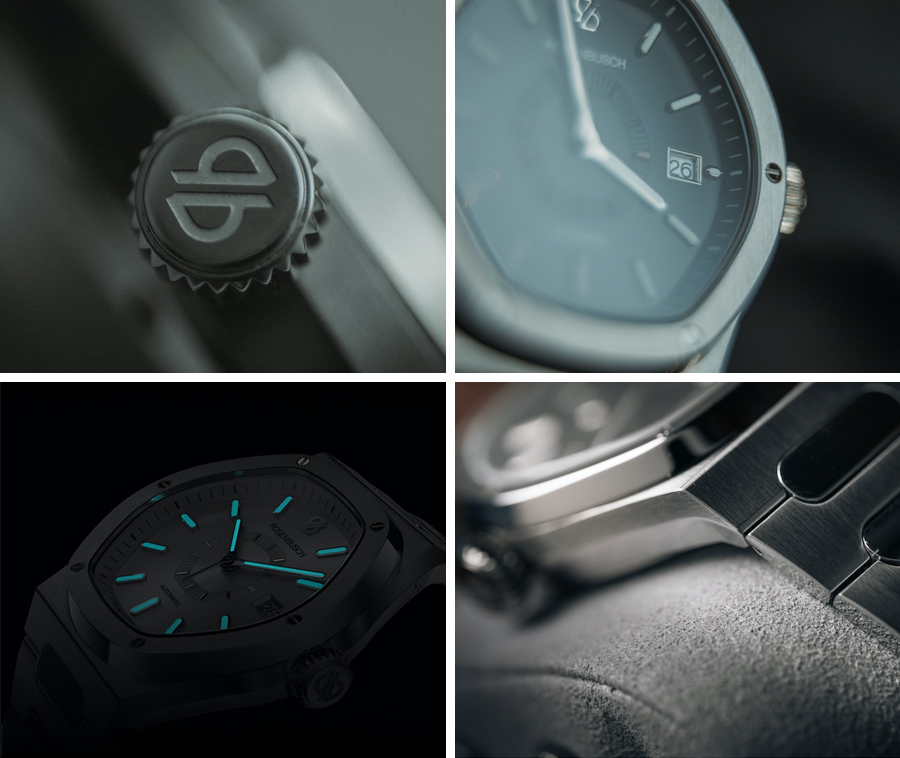 Nestled in a German region with a rich horological history, Rosenbusch's watchmaker meticulously assembles each watch component, a testament to the country's legacy of engineering excellence. The RB200 model, featuring the beautifully finished Sellita SW-200 movement visible through an exhibition caseback, exemplifies Rosenbusch's dedication to mechanical perfection.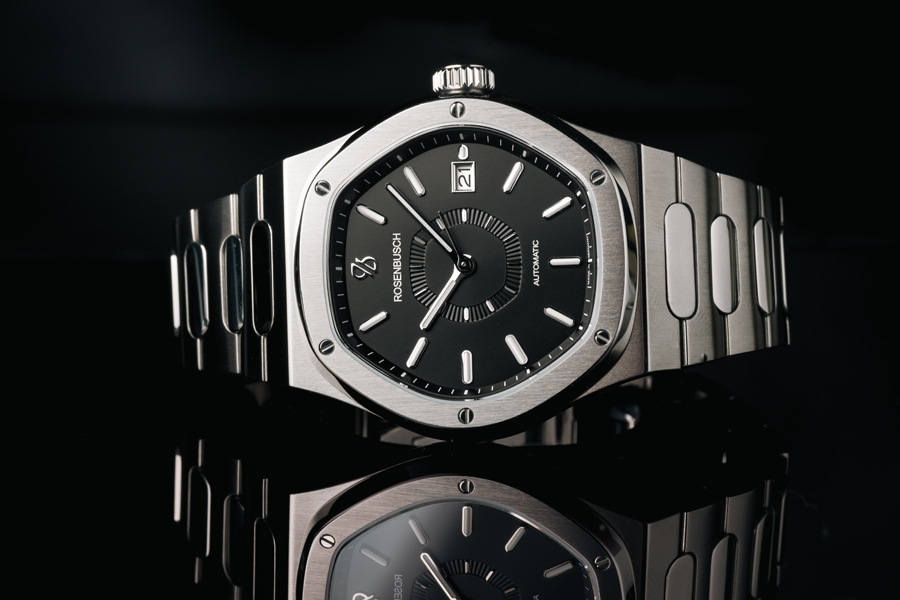 The Quest embraces versatility, accompanying its stainless steel bracelet with a high-quality rubber strap. Transition effortlessly between the refined steel bracelet and the robust rubber strap, thanks to the quick-release mechanism. No tools, no fuss, just seamless adaptability to complement your dynamic lifestyle.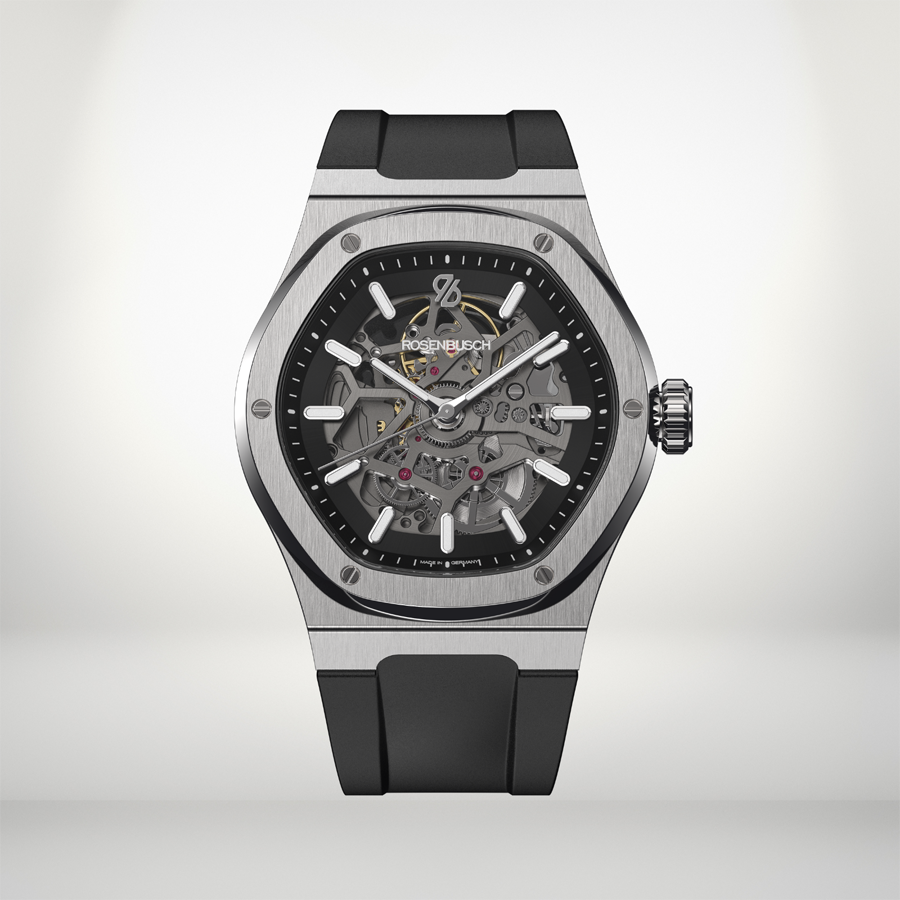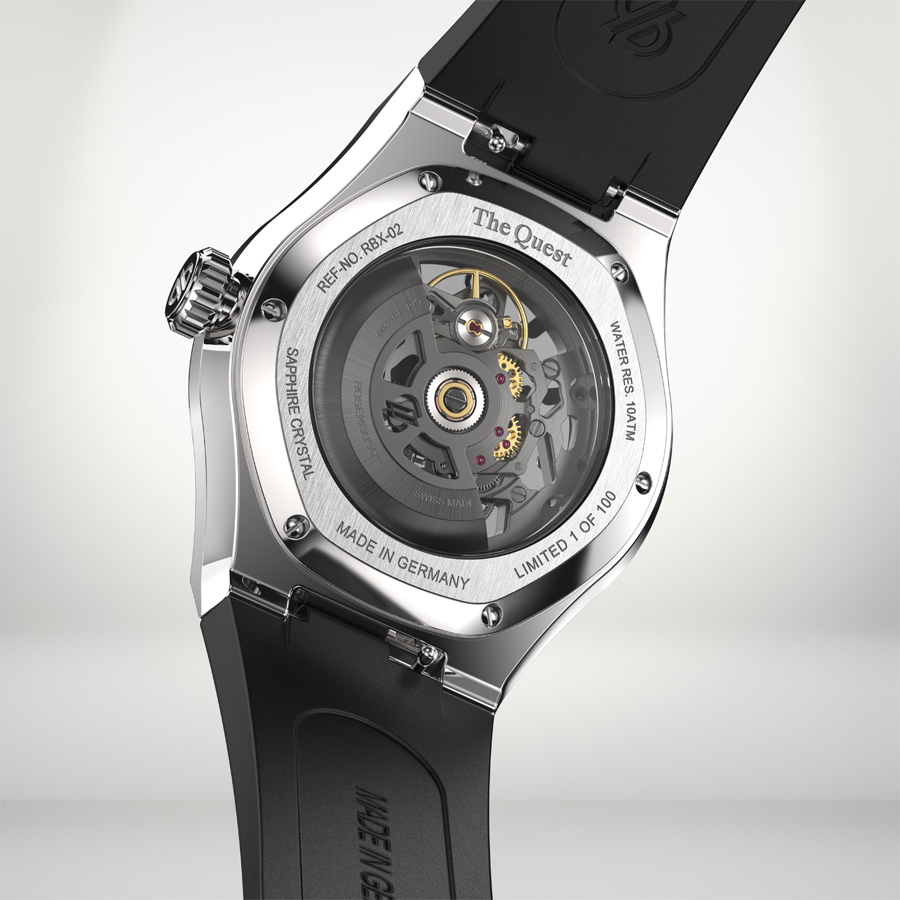 Rosenbusch's "The Quest" is not just a watch, but a token of an enduring journey, a testament to a profound admiration for the past, and a vision of the future of horology. With every tick of the hand, The Quest is a reminder that time is the ultimate journey, and it is indeed an adventure worth wearing.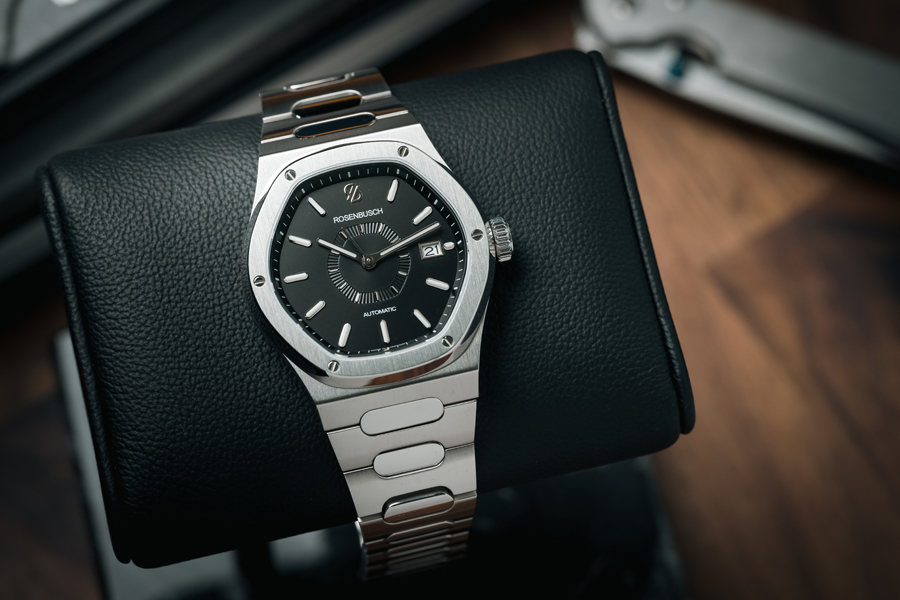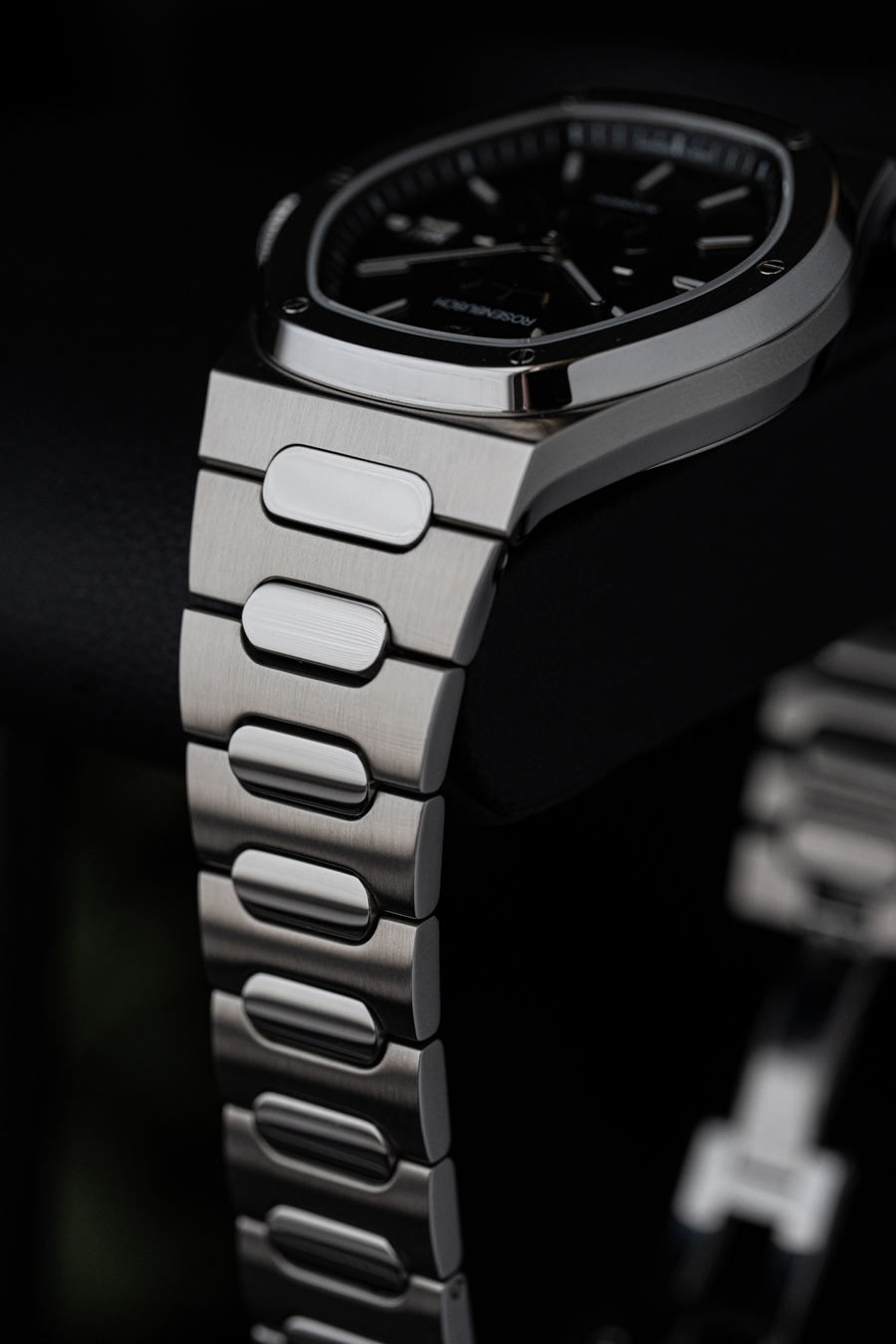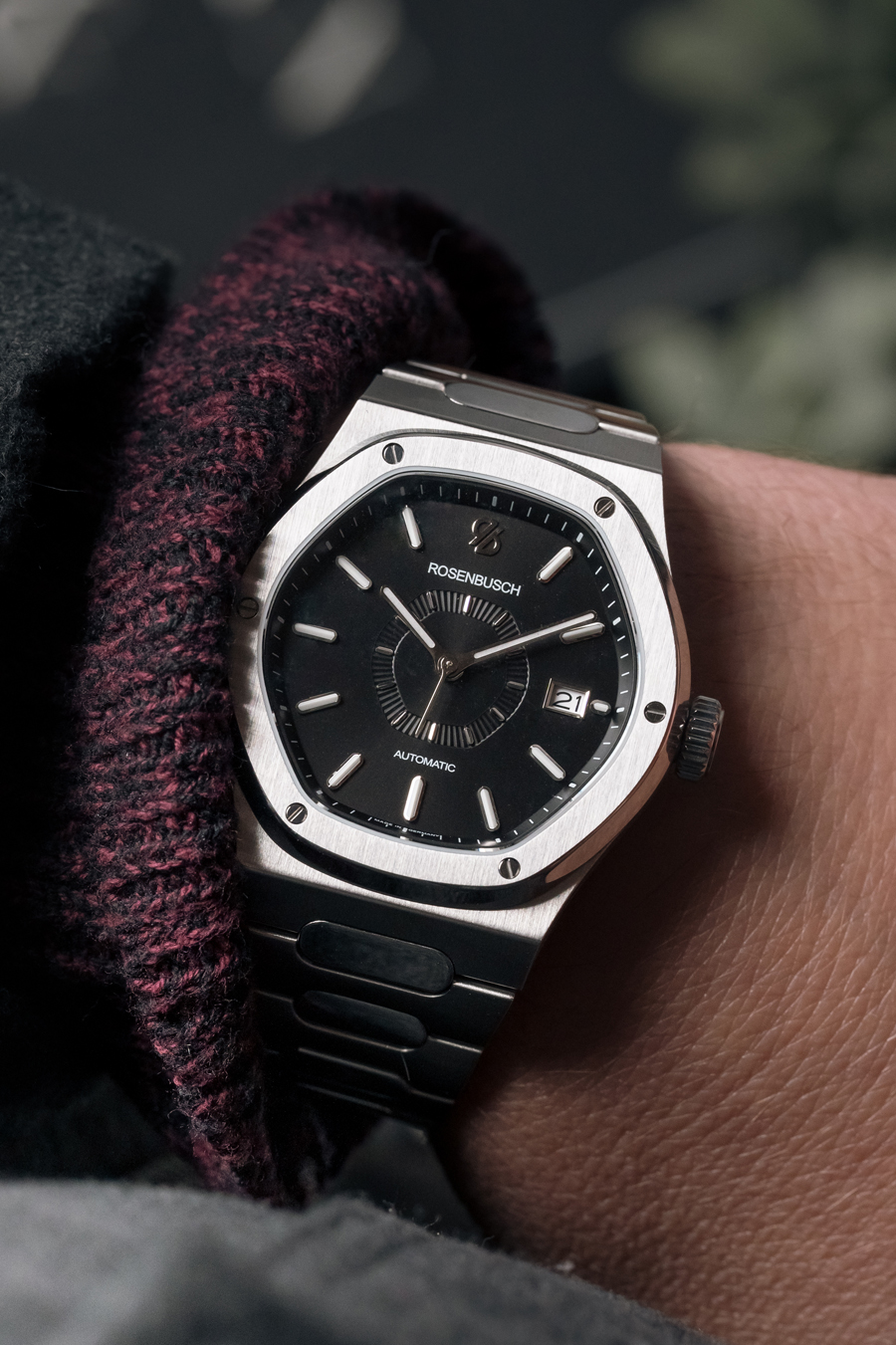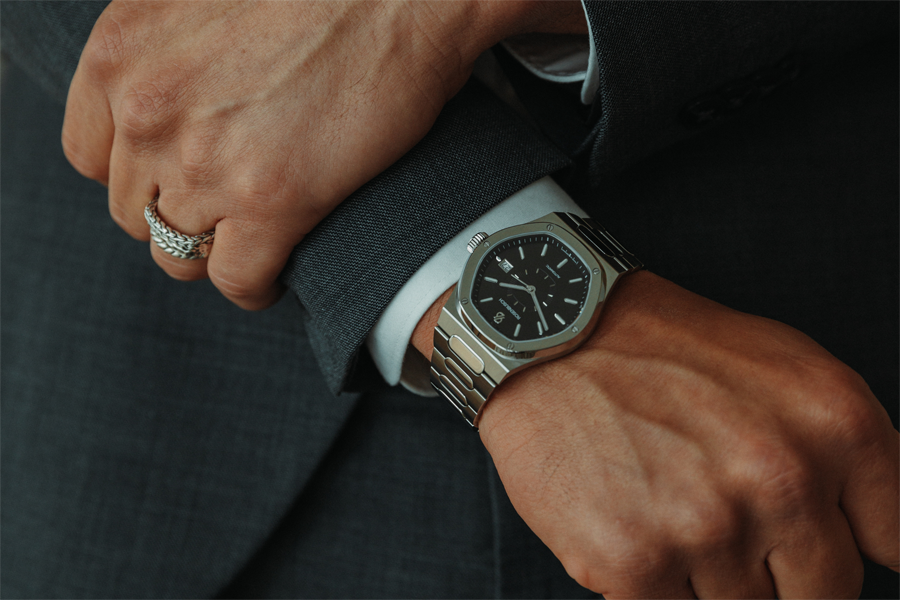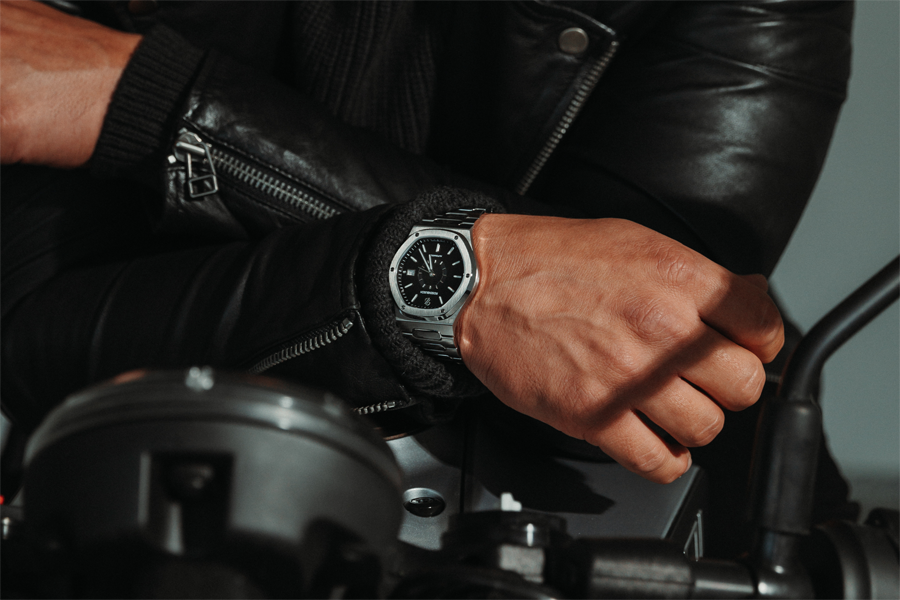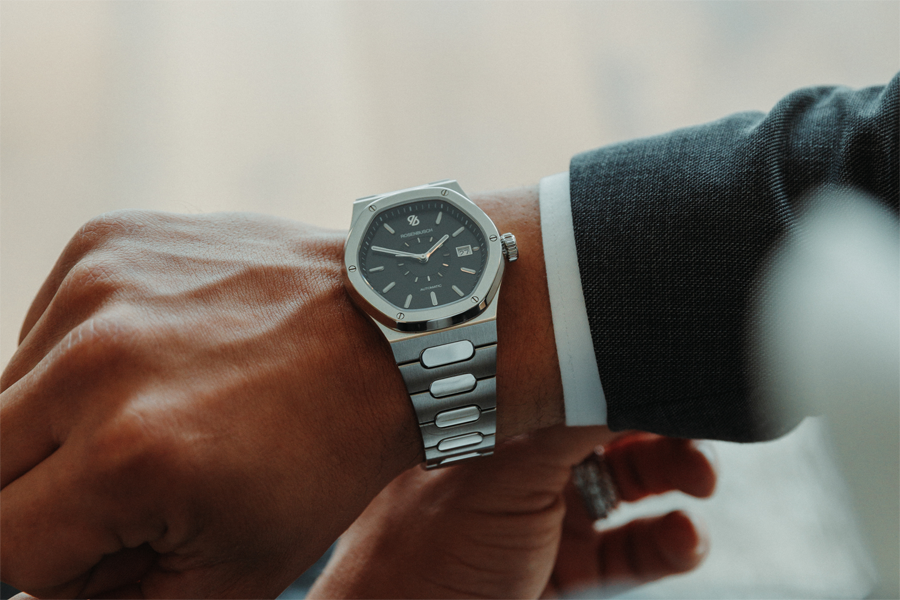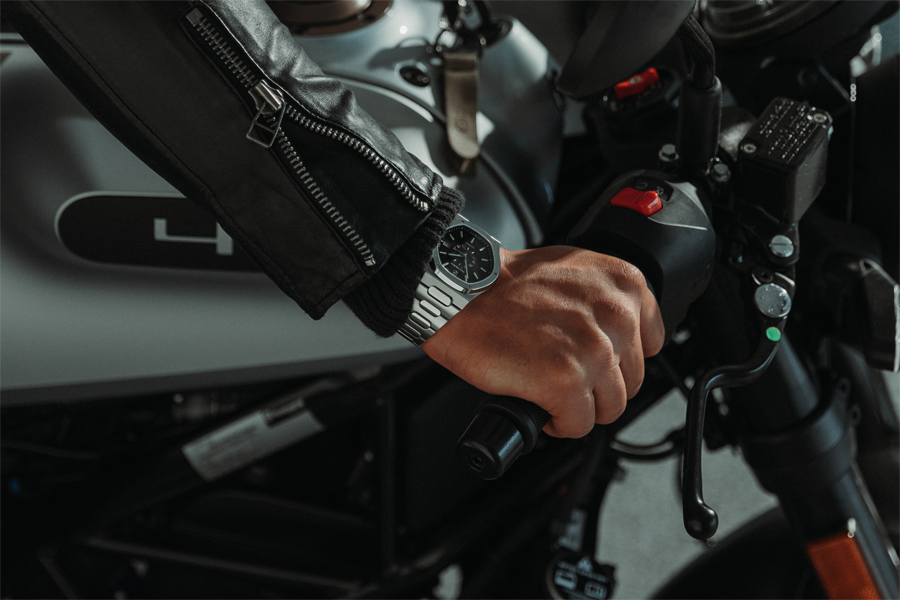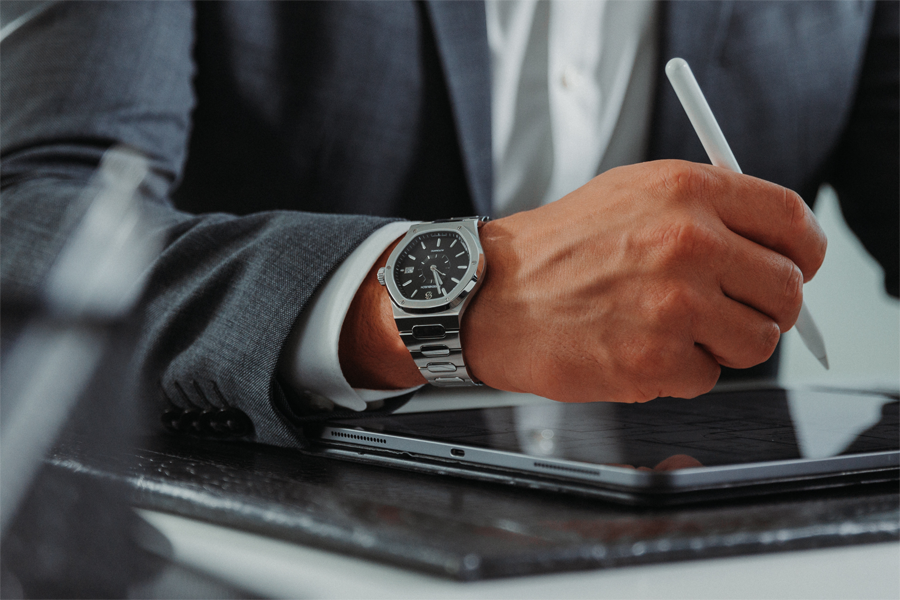 Also be sure to check our list of 50 best black watches for men.