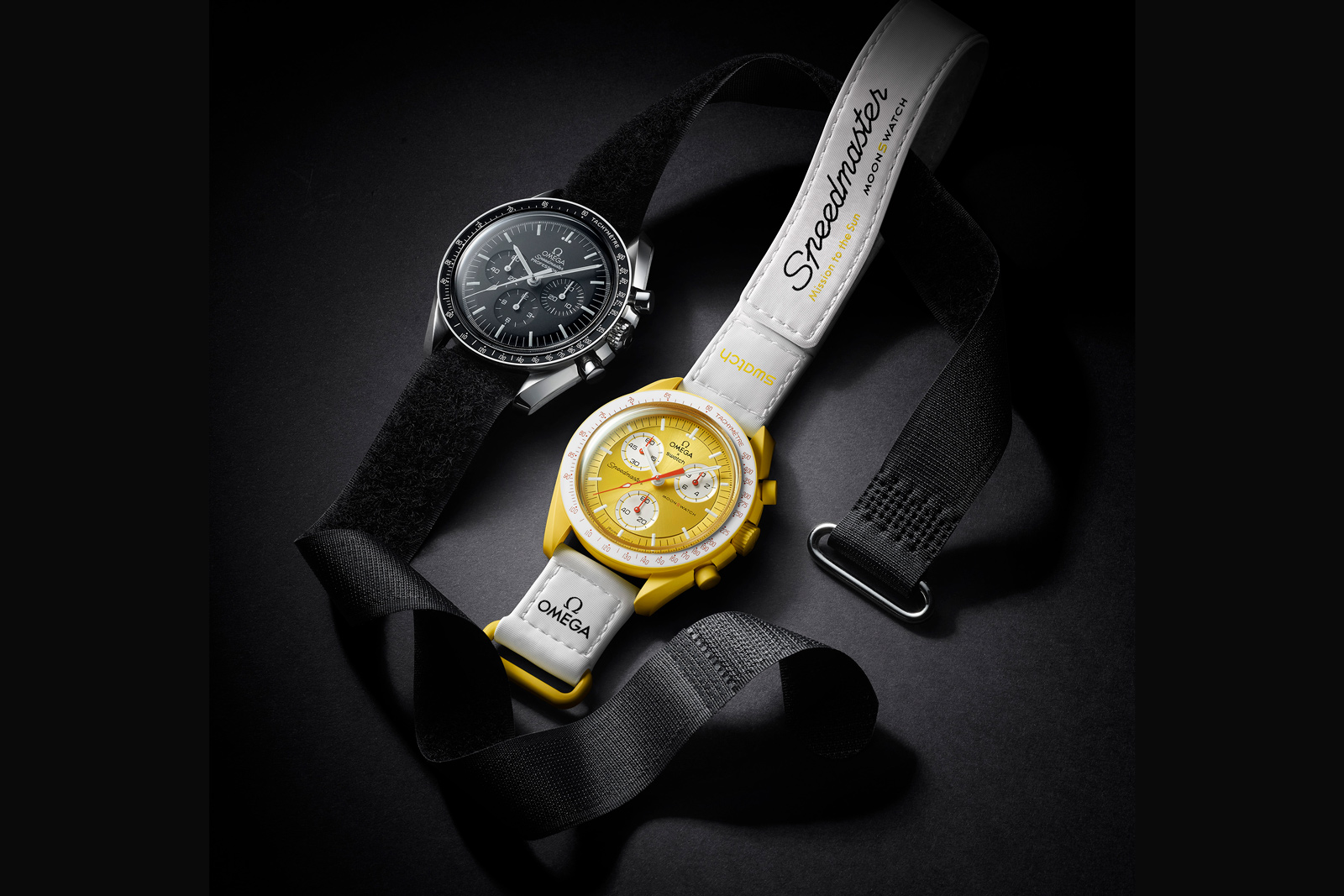 The Omega Speedmaster Moonwatch is one of the most iconic watches in the world. Known for adorning the wrist of Buzz Aldrin when he stepped on the lunar surface during 1969's Apollo XI mission, the Speedy is a legendary timepiece and a must-buy for any serious watch collector. But the $6K+ price tag of the Omega flagship puts the luxury watch out of reach for many enthusiasts. However, Omega has teamed up with Swatch to come up with a more affordable alternative… 11 of them, to be exact.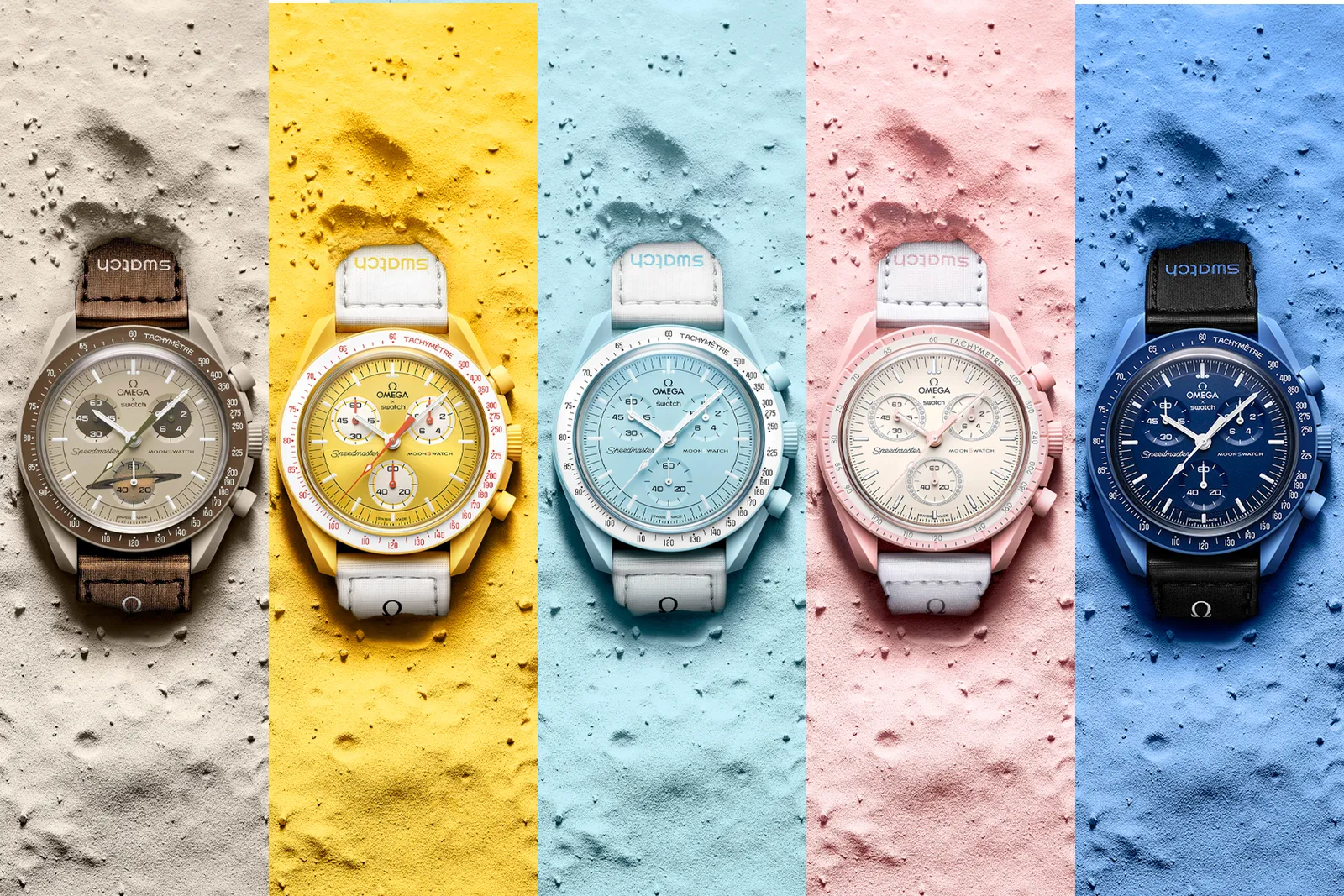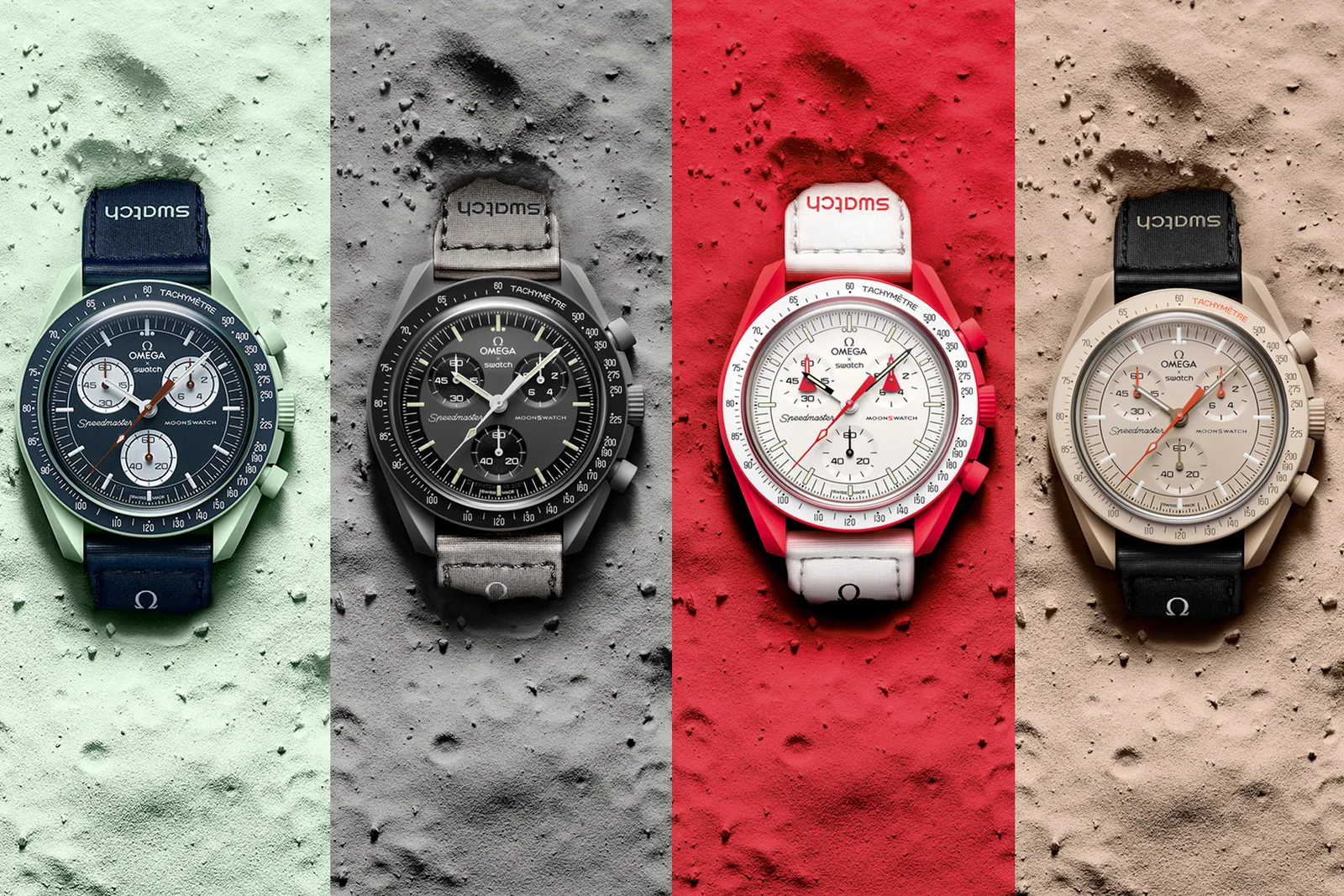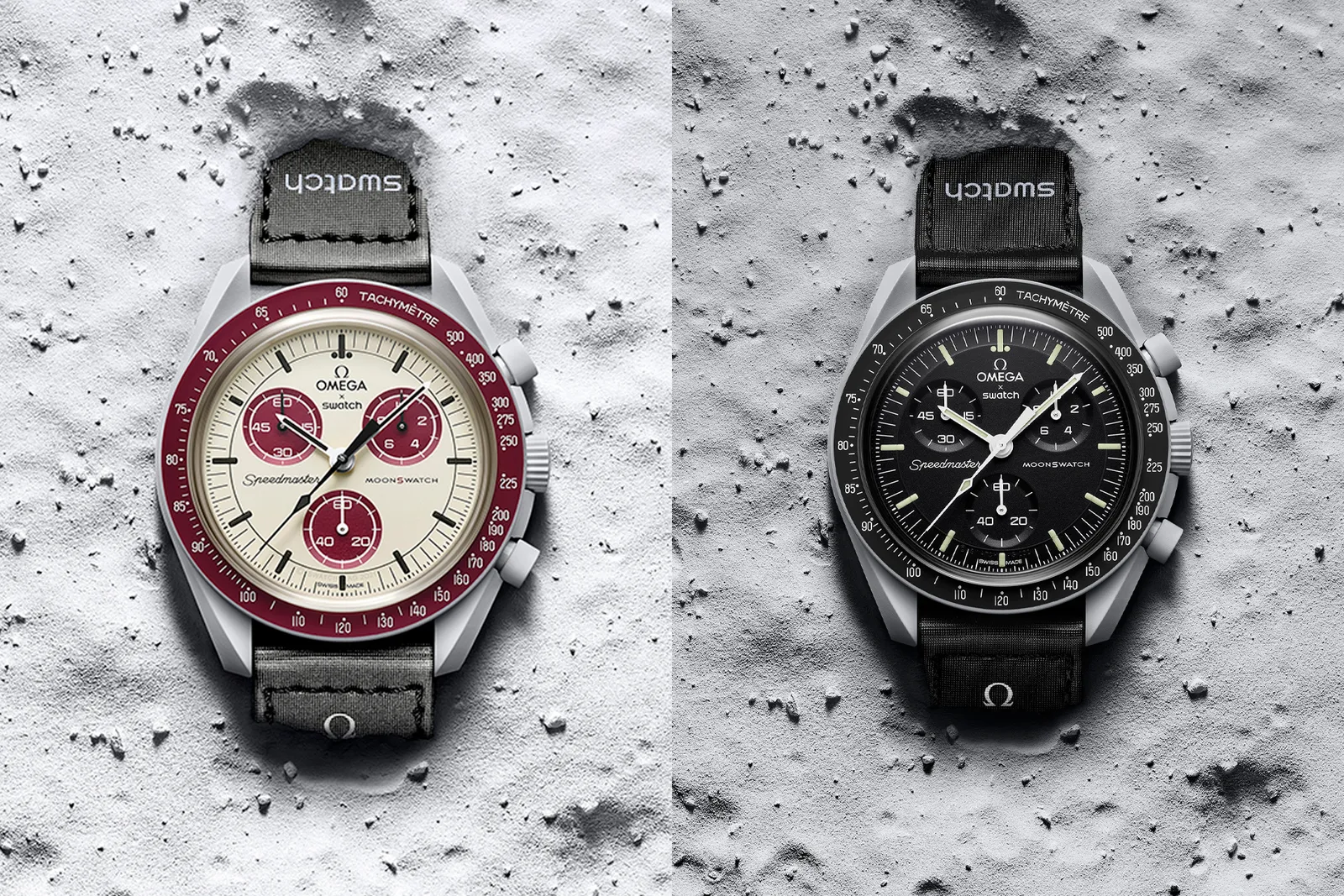 The two sister brands, both subsidiaries of the gargantuan Swatch Group, have unveiled the Omega x Swatch Bioceramic MoonSwatch. Modeled after the iconic Moonwatch, these Swatch-produced timepieces house quartz chronograph movements inside a case made from Swatch's Bioceramic, which is a mix of two-thirds ceramic and one-third castor oil-derived material. The dimensions of the watches are the same as an actual Speedy Pro, with the case measuring 42mm across, and several design touches are perfectly mimicked, like the twisted lugs, sunken subdials, asymmetric case, Super-LumiNova lume, and even the "dot over 90" tachymeter bezel.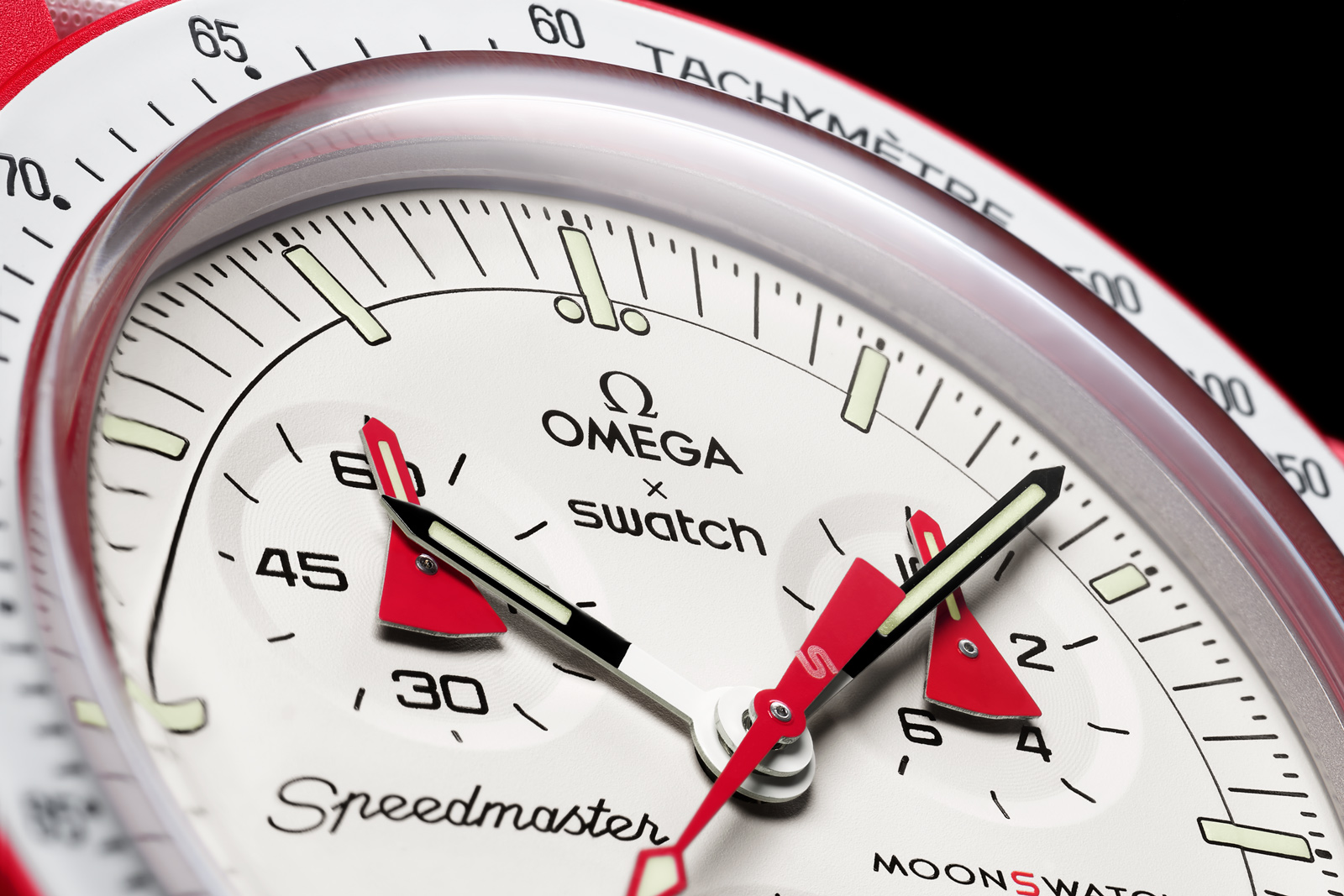 The collection consists of 11 different models, each based on a separate "mission" to a destination in the solar system, with all 9 planets (including Pluto), the sun, and of course, the moon all represented. Some of our favorites include the Mission to the Moon, which is designed to look exactly like Omega's regular Moonwath; the Mission to Mars, which is red and white with hands inspired by the iconic "Alaska Project" Speedmaster; and the Mission to Uranus, which boasts a Tiffany-adjacent pale blue color that is very on-trend at the moment.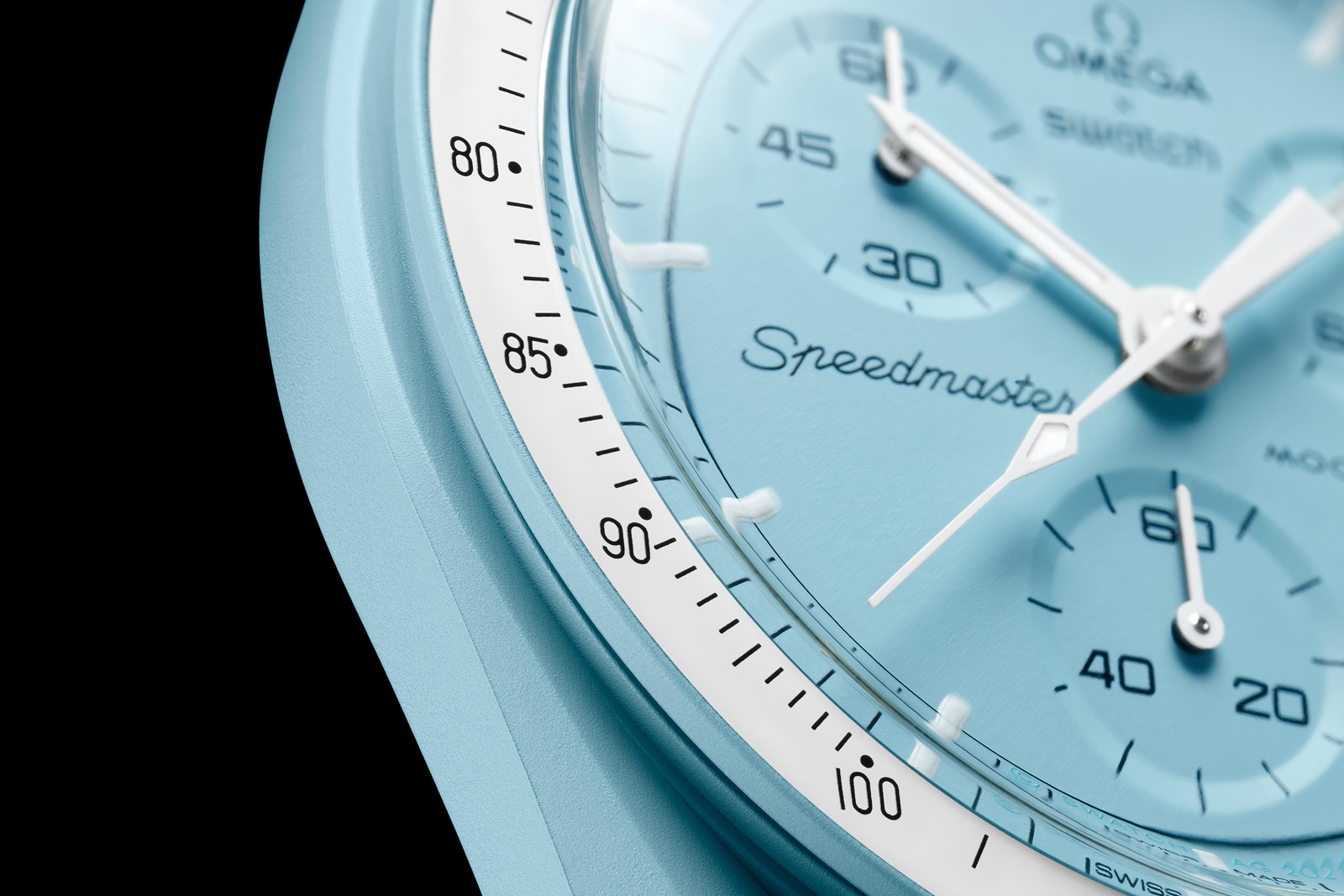 All 11 watches in the Omega x Swatch Bioceramic MoonSwatch collection are sold on VELCRO straps that are very similar to the NASA-branded ones sold by Omega, and the battery cover on each reference's caseback features an image of the heavenly body associated with its titular mission. The MoonSwatches are only available from select Swatch retailers starting March 26th, and are priced at $260.