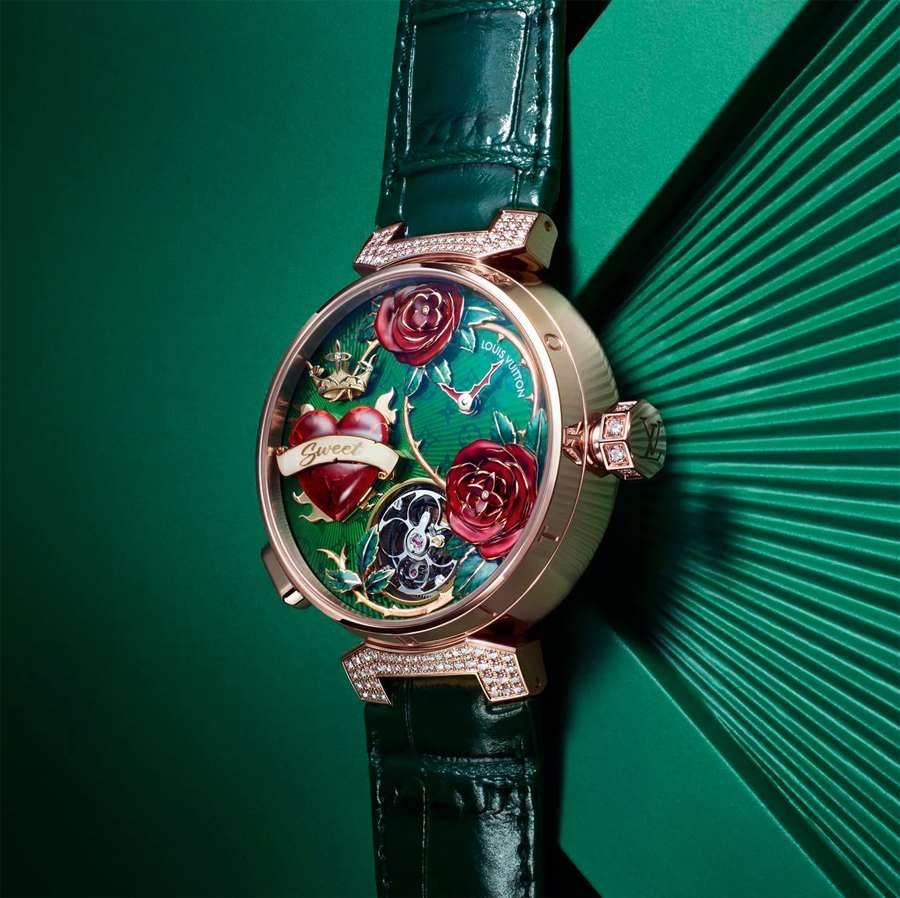 This week Louis Vuitton's watchmaking division La Fabrique du Temps showcased three new high horology watches in the setting of Courchevel, the über-luxe ski resort in the French Alps. This spring's trio includes an enameled mask that comes to life on the dial, a tourbillon with a neon sapphire case and a dial with moving flowers and a beating heart.
Tambour Opera Automata
The Tambour Opera Automata is a tribute to the Sichuan Opera's Bian Lian, with a traditional Chinese mask that changes expression on demand. The complex automaton movement drives a performance that includes five different expressions on a mask that is elaborately enameled by Anita Porchet, Switzerland's maestro of the art.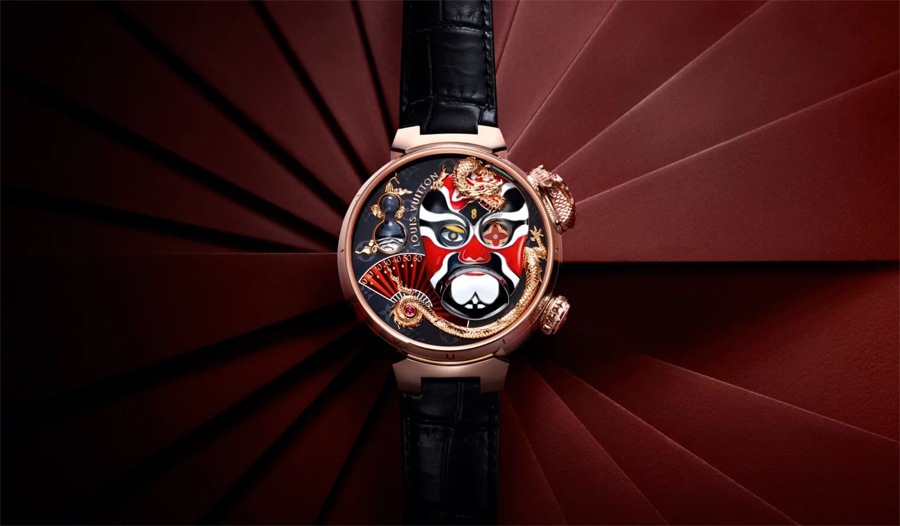 Originally, jacquemarts were automata designed to strike the hour on church bells. When watchmakers miniaturized them on watches, they became decorative, animating dials with theatrical scenes. Time is displayed on the dial by means of a jumping hour on the mask's forehead and a retrograde minutes scale indicated by a gold dragon's tail. This model price is 520,000 EUR.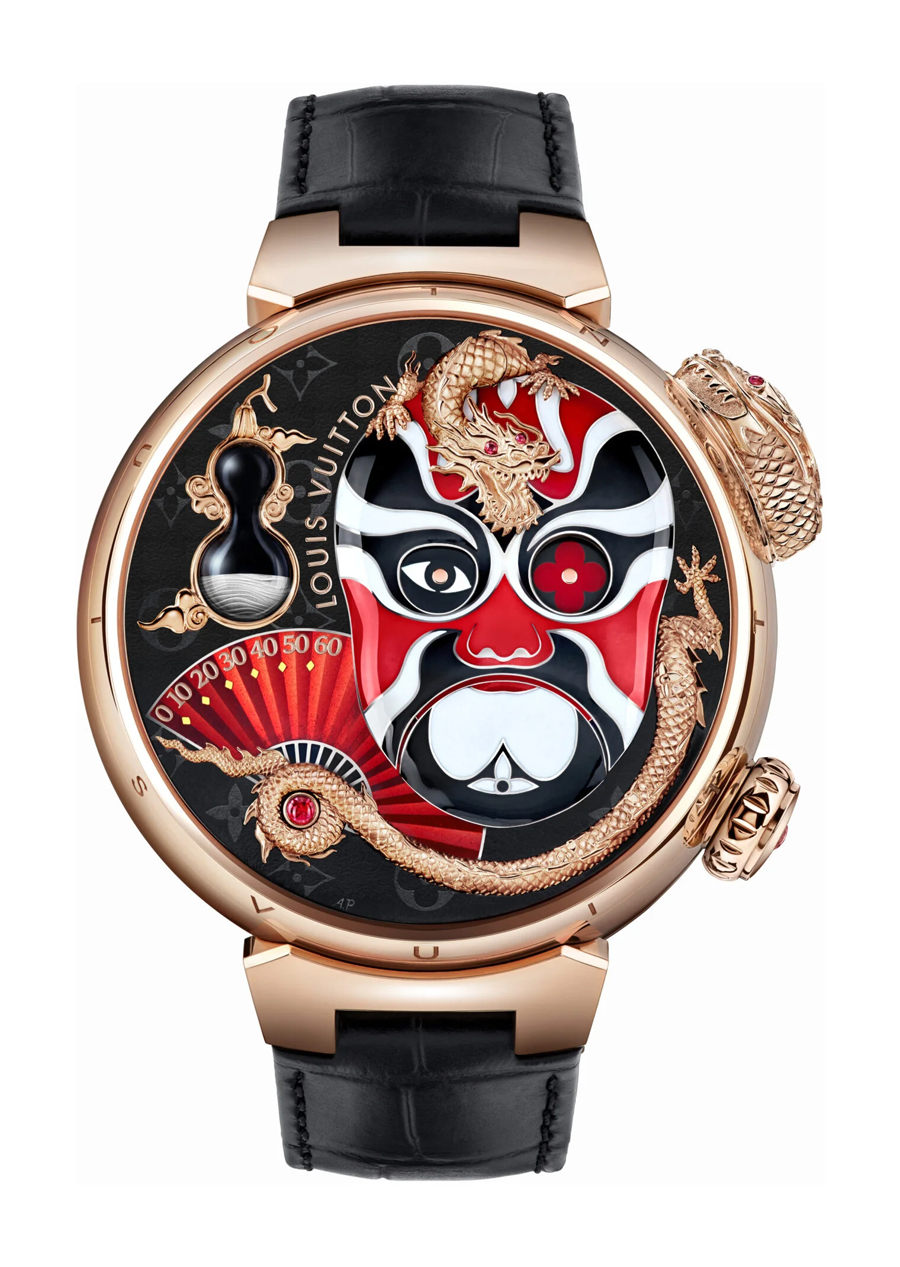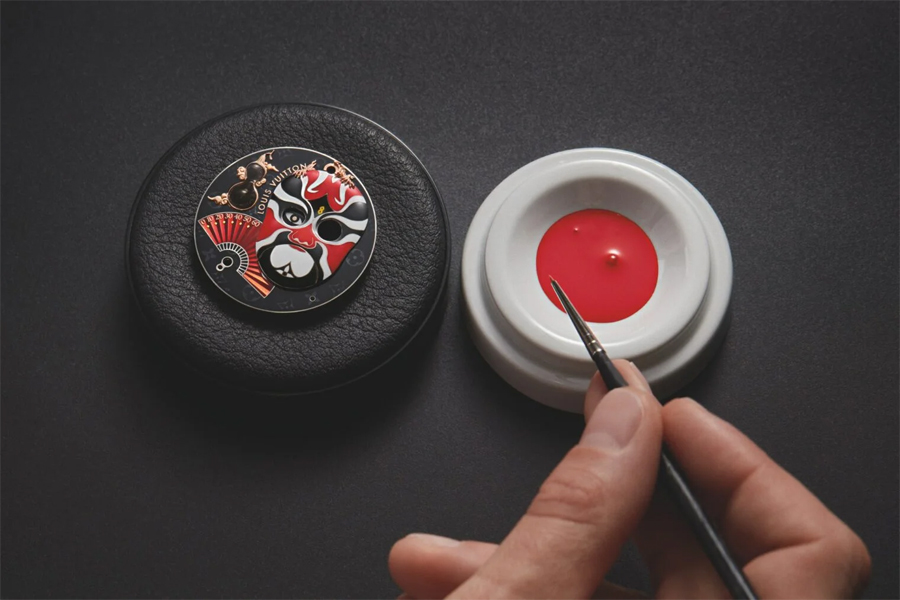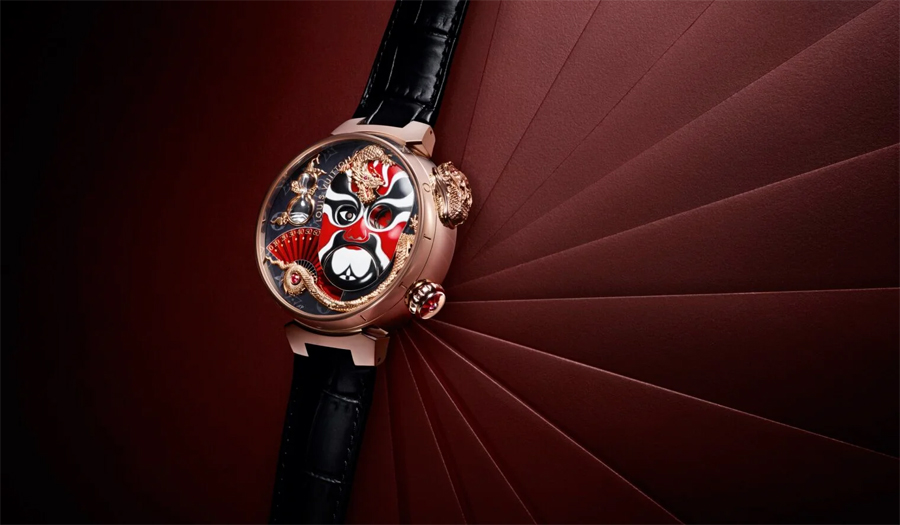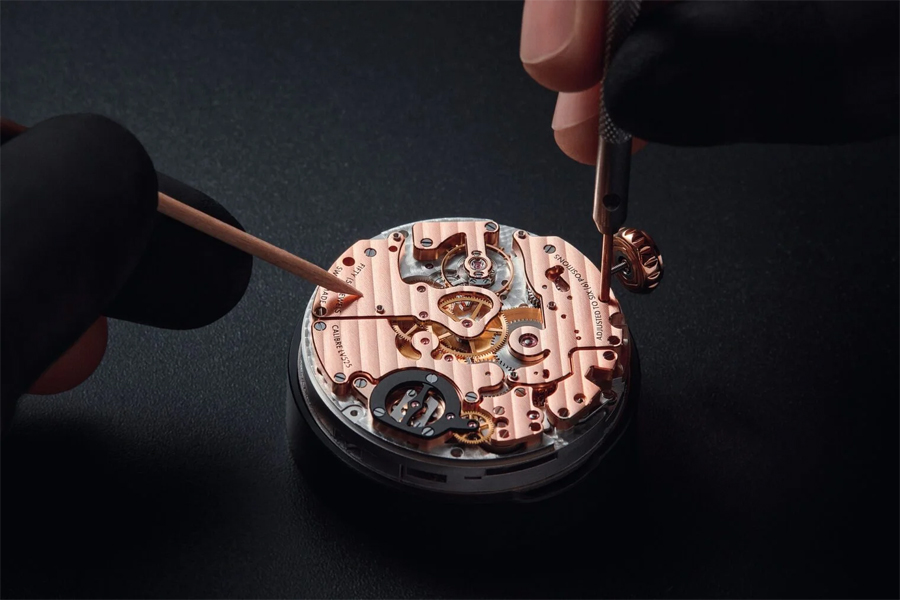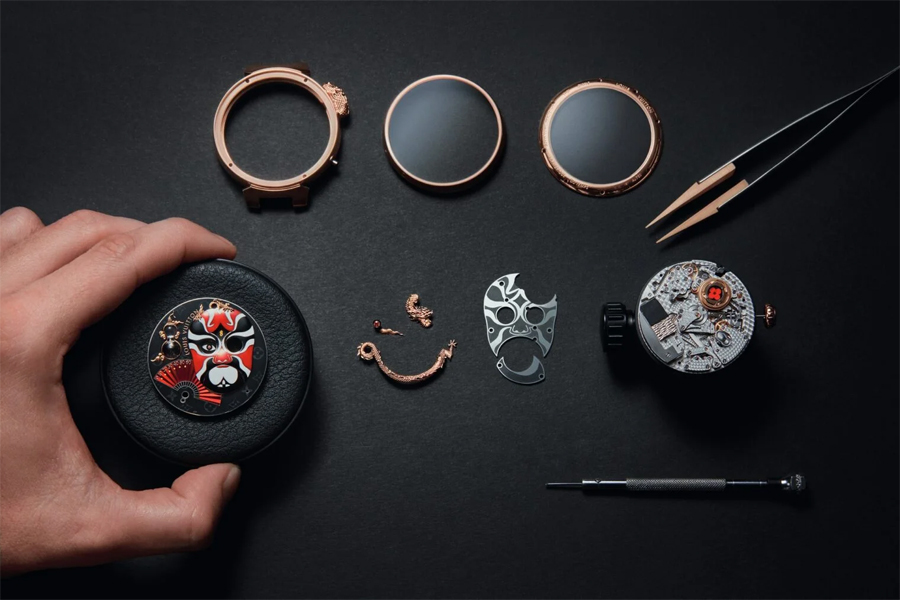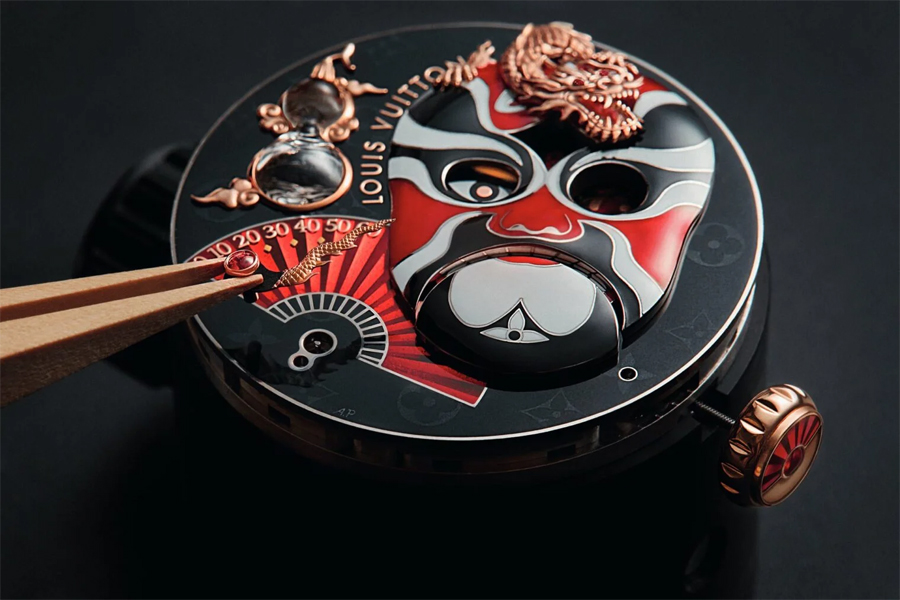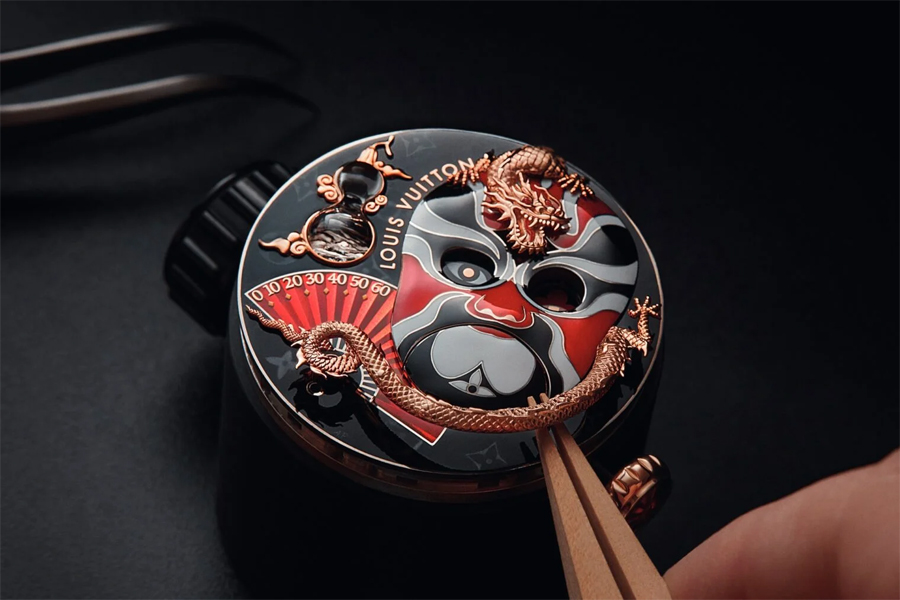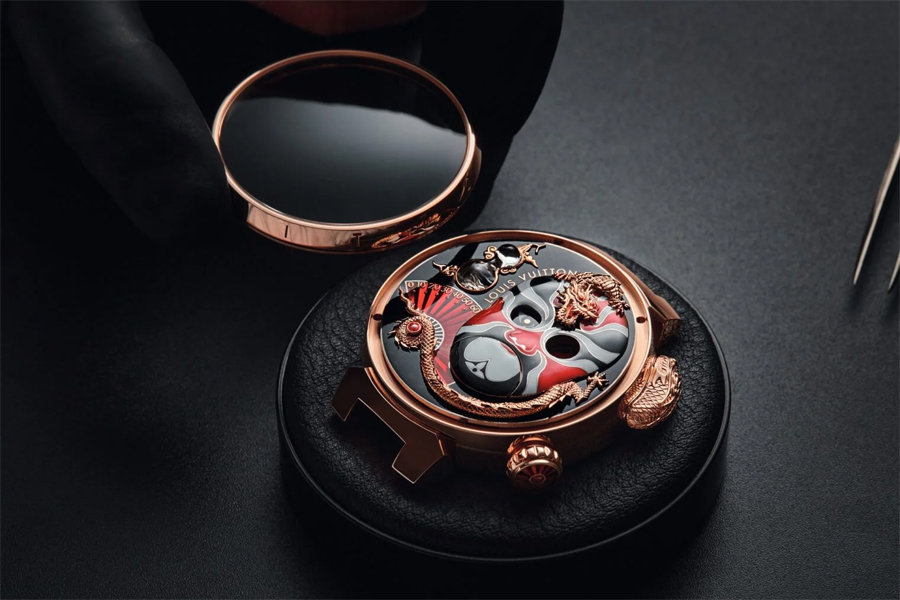 Tambour Fiery Heart
The Tambour Fiery Heart is decorated with three types of enameling – grand feu, champlevé and cloisonné – in rose, thorn and heart motifs. At the push of a button on the case side, the heart throbs, flames appear, and the flowers rotate. The watch has a flying tourbillon escapement, with hours and minutes indicated by thorn-armoured hands on a subdial encircled by inward-facing briars. The price for this model is upon request but it's obvious that it won't be similar or even higher than for other models in this line. And it'll be interesting for you to check the most epensive watches in the world also.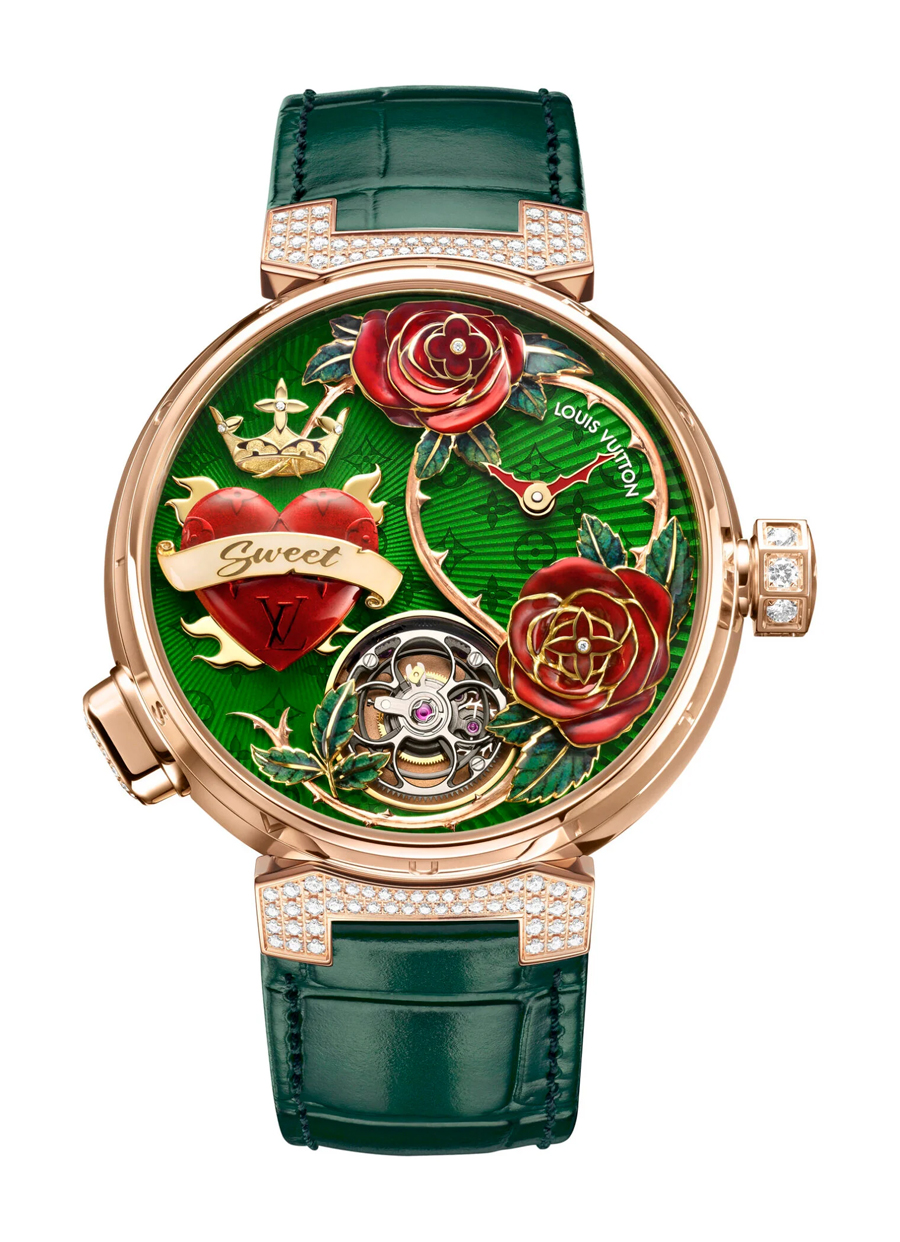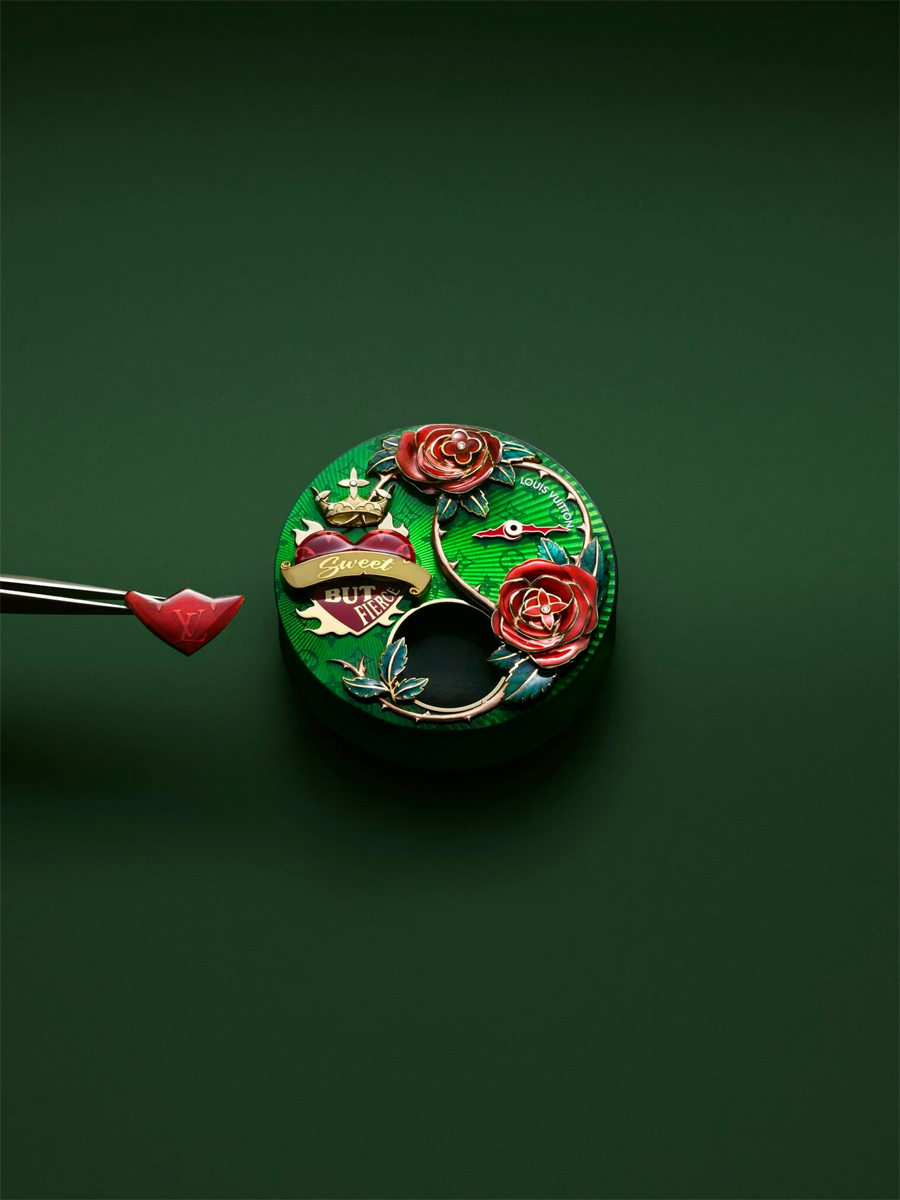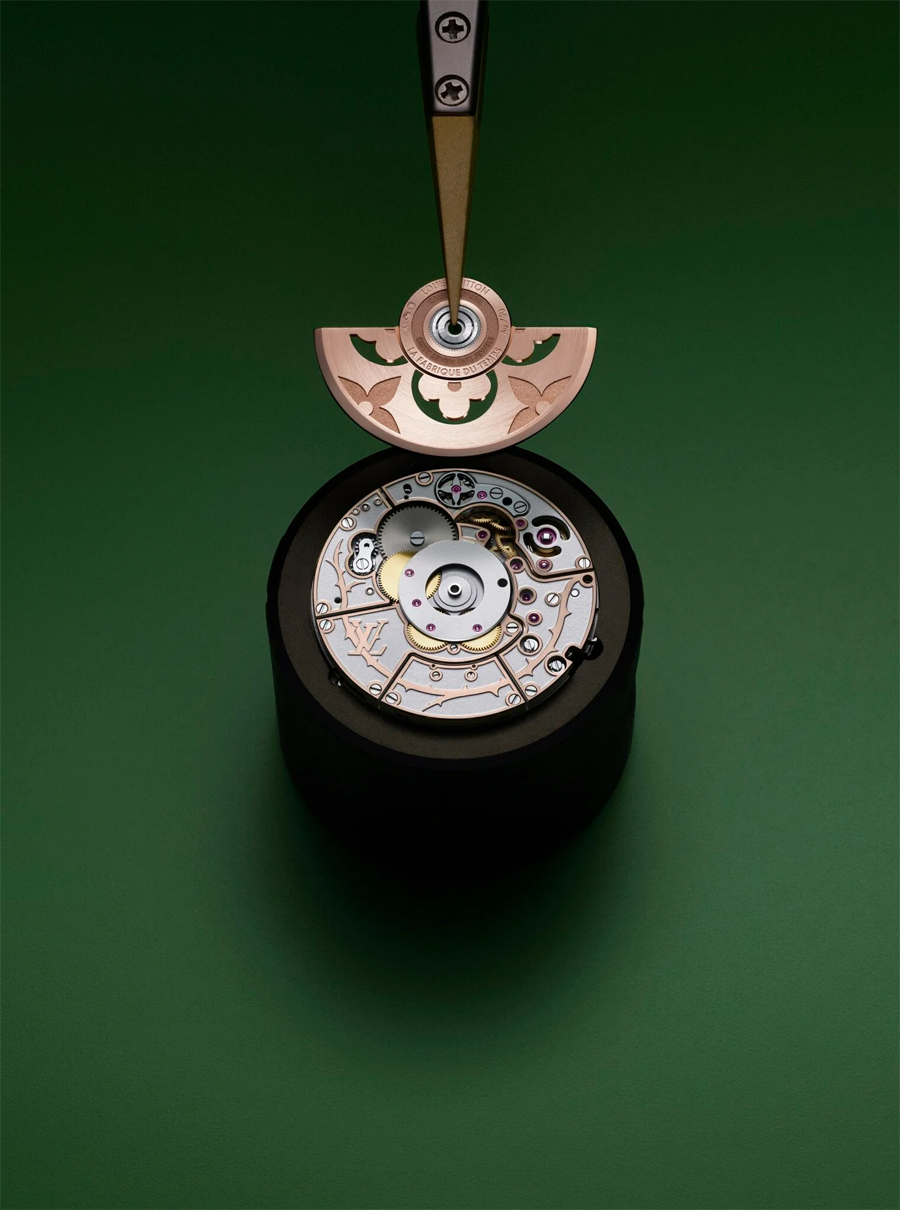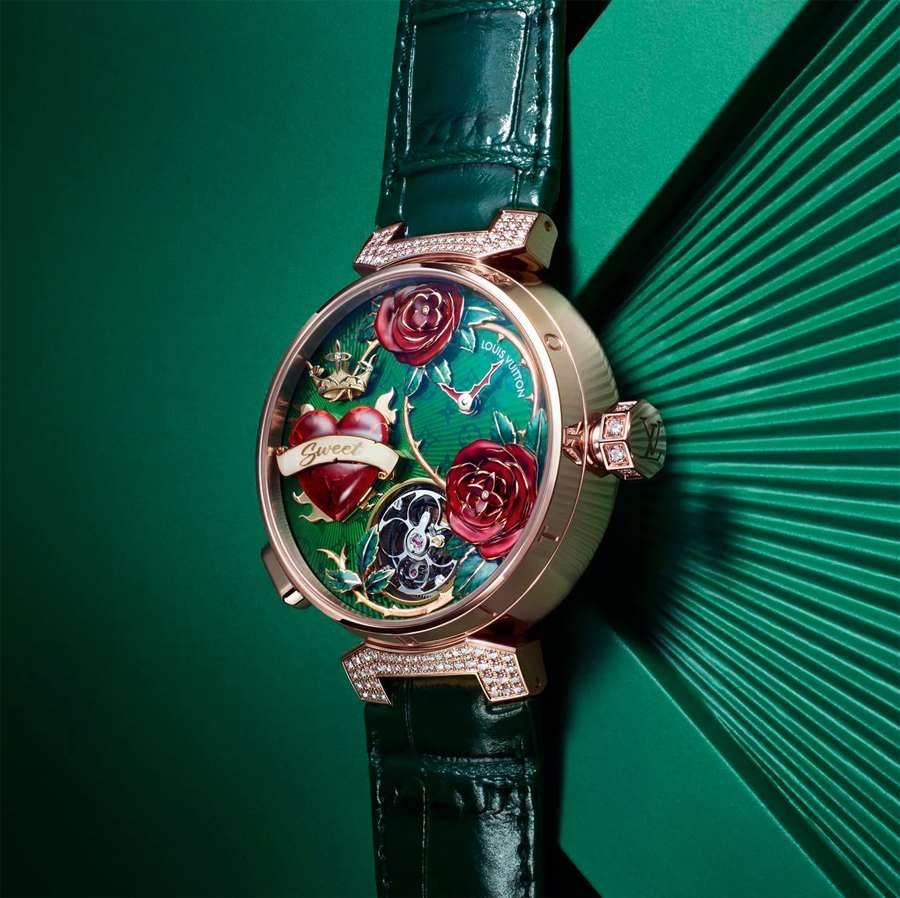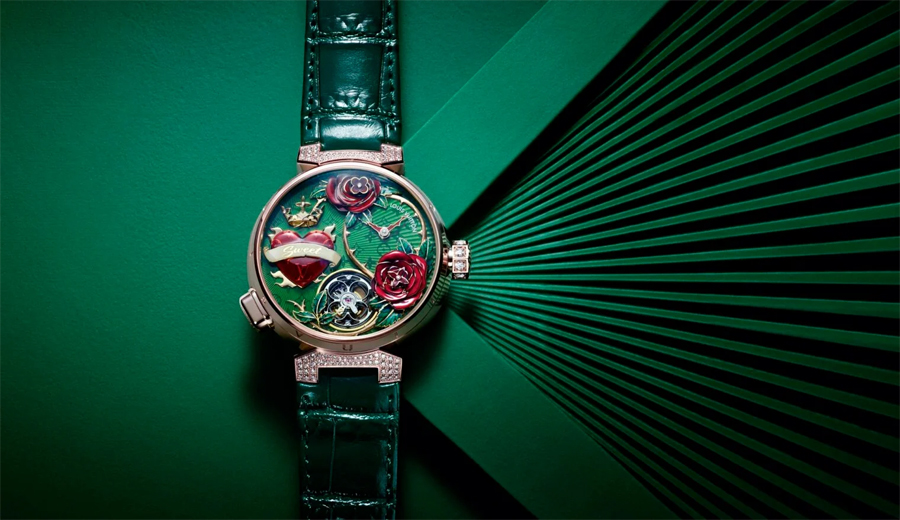 Tambour Moon Flying Tourbillon Poinçon de Genève
The Tambour Moon Flying Tourbillon Poinçon de Genève is crafted from a single block of synthetic sapphire in either fluorescent green or yellow colors. As the name suggests, each watch is finished to strict Geneva Seal standards, which means every surface of every component is decorated in some way, including the ones only a watchmaker will ever see. Vuitton says each case required 420 hours of complex operations on digitally controlled machines, working with diamond tools. The openworked movement has a flying tourbillon escapement. This model price is 480,000 EUR.