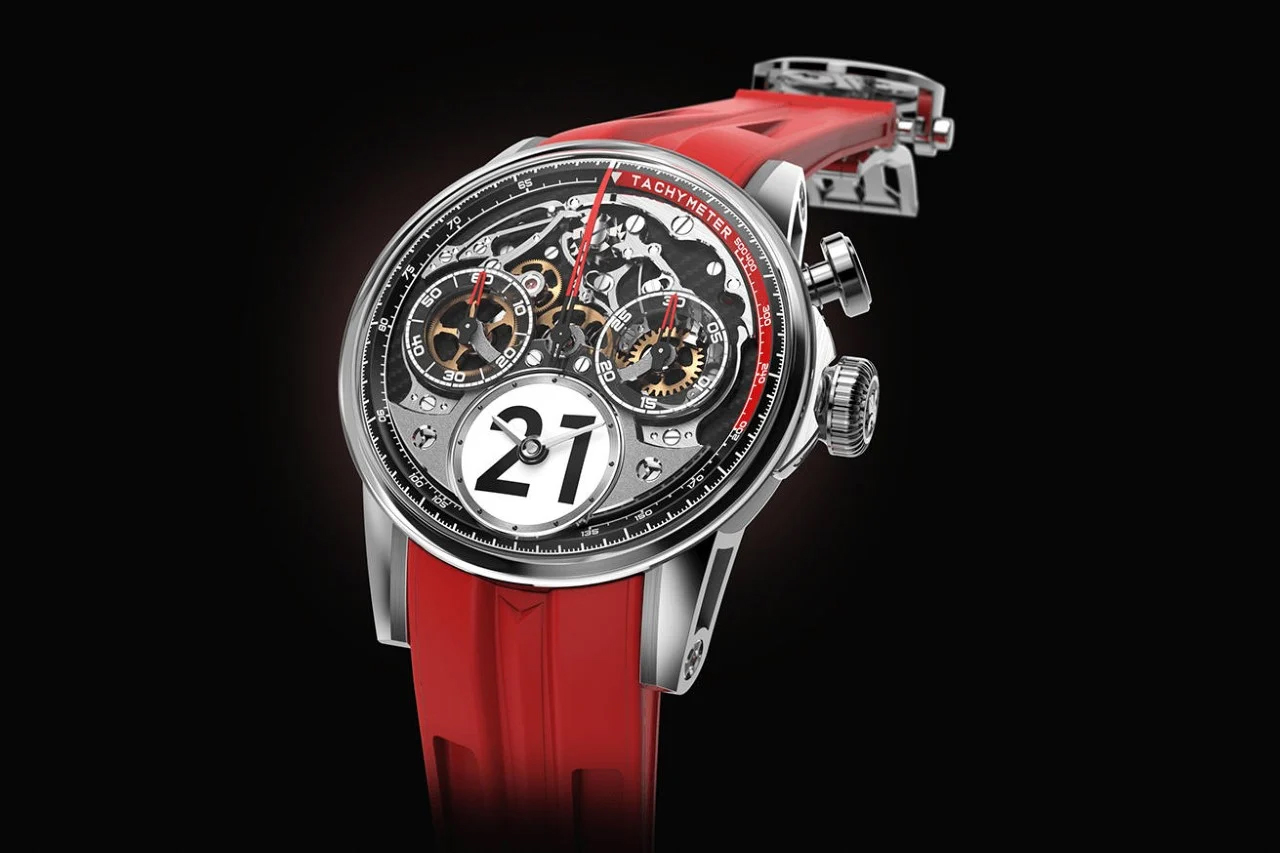 Rather aptly named the 'TIME TO RACE', this wristwatch from Louis Moinet isn't for the average person. It was built to encapsulate the thrill of pushing the pedal to the metal, feeling the G-force, and seeing time slow down as you hurtle forward through space. Its stunning design features a skeleton dial with three sub-dials. Everything rests within a titanium case with an extraordinary domed sapphire crystal display that keeps your eyes wandering, wondering, and appreciating the watch's every nook and corner.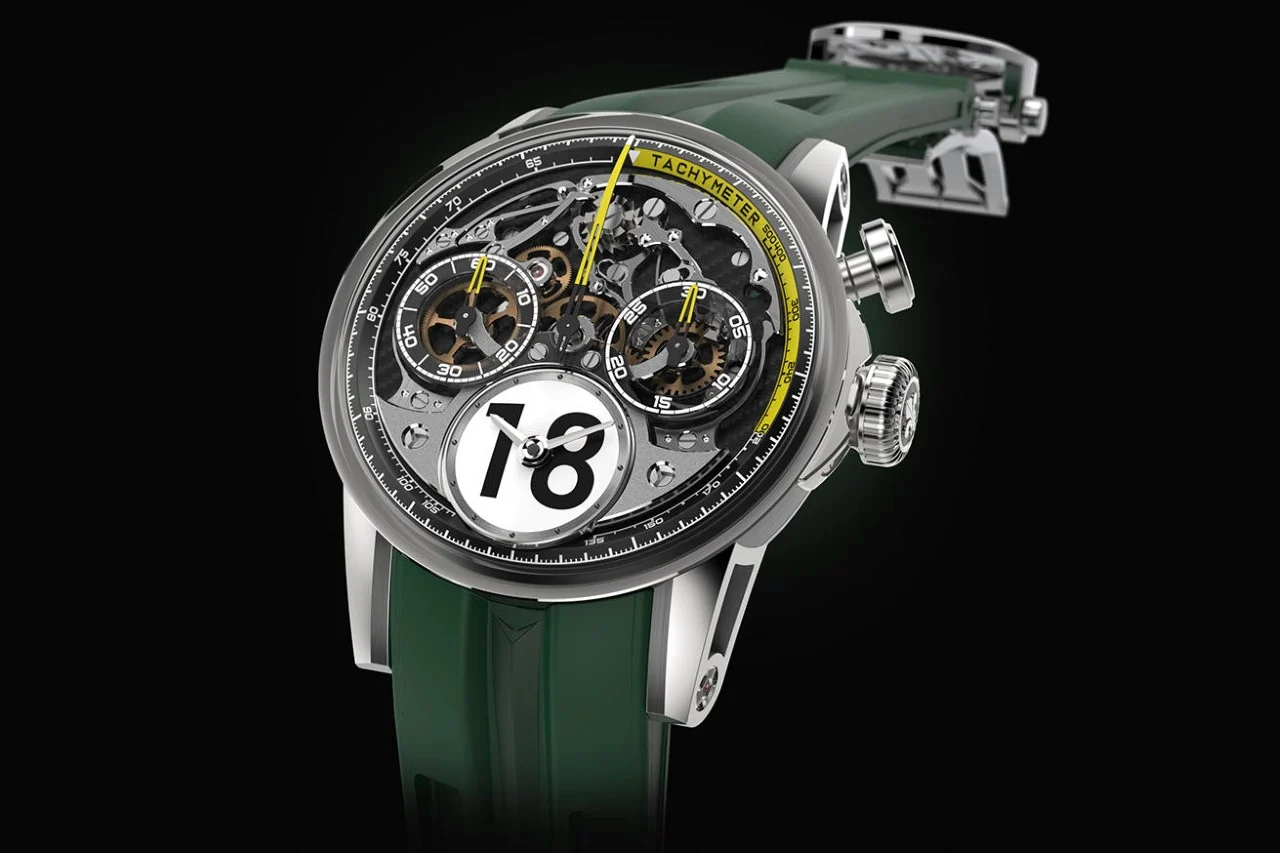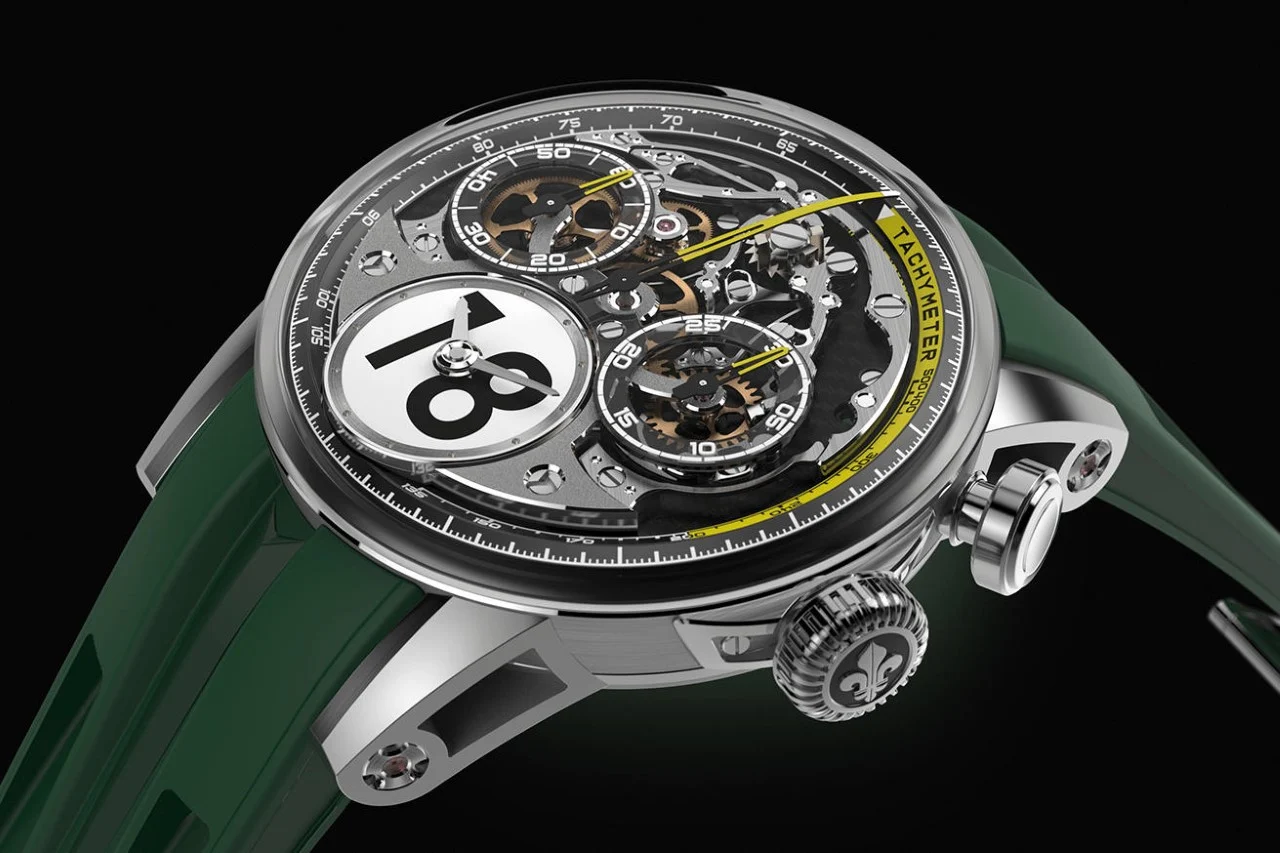 Every corner of the Time To Race has something to captivate your eye. The watch's aggressively-domed sapphire crystal curves beautifully around the edges, creating a bubble that feels great to look at. Underneath it sits the highly detailed skeletal dial, inspired by a car's dashboard. The tachymeter dial looks like a speedometer of a high-end car, complete with a subdial at the 6 o'clock position that comes painted with the wearer's lucky number, just like the one found on vintage race cars. If that wasn't enough, the entire watch comes alive at night with SuperLuminova markings on the hands as well as the dials and subdials.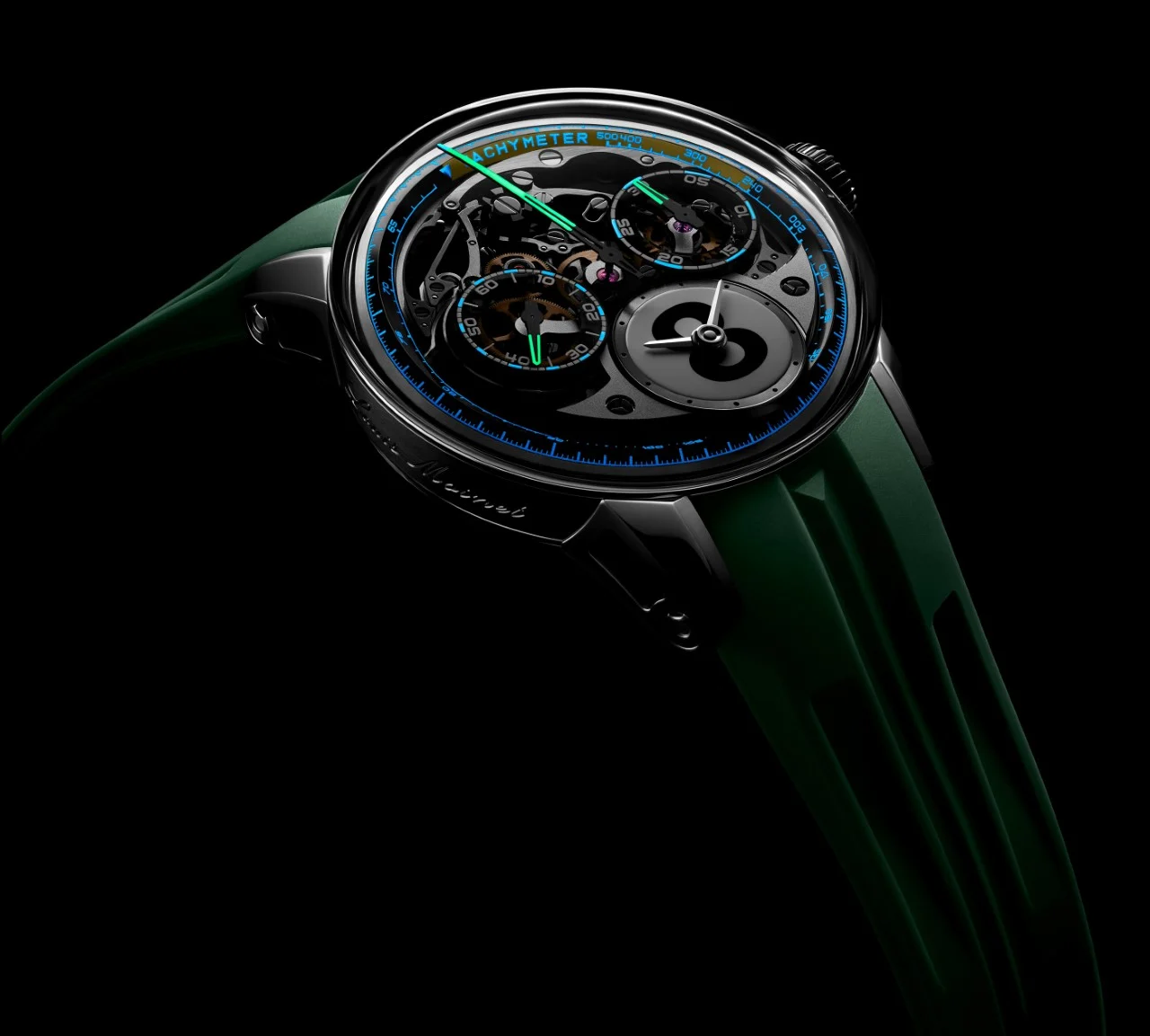 "Entirely respectful of Louis Moinet's tradition, the new style direction is defined by its meticulous lines", the makers mention. "A chronograph with a decidedly contemporary character, its design is inspired by the world's first chronograph produced by Louis Moinet in 1816, inventor of the chronograph and high frequency (Guinness World Records™)."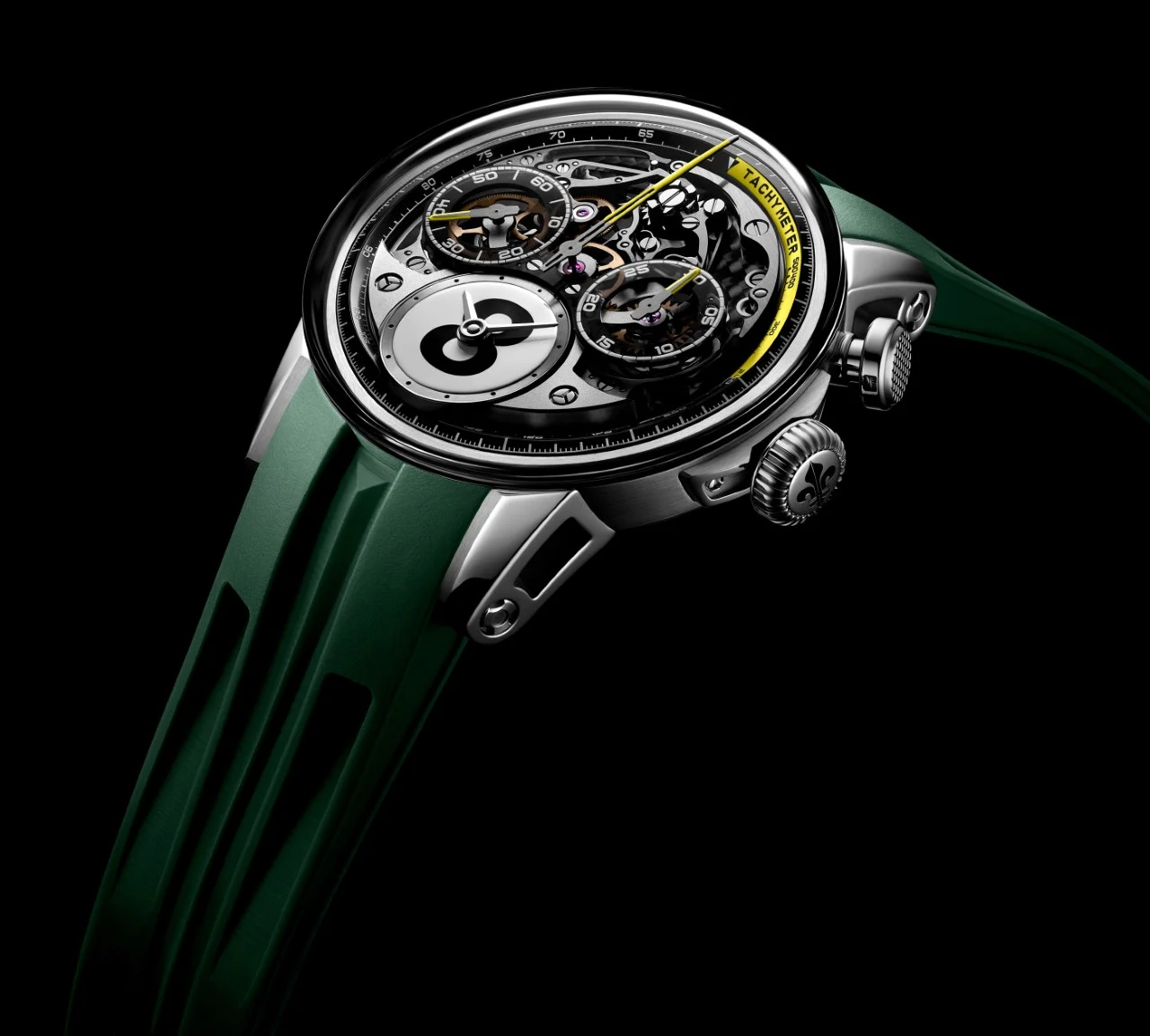 The chronograph offers the most interaction with its wearer. All it takes is one smooth press on the single pusher to make a unique choreography unfolds before your eyes. The various elements – levers, clutch, hammers, column wheel, springs, and wheels – are set into motion and interact with the ultimate goal of activating the chronograph and measuring time.
The Time To Race comes in 4 variants, featuring a Grade 5 Titanium body with Red, Blue, Olive, and Fluorescent Green rubber straps. The watches are presumably built to order, as each timepiece comes bespoke with the wearer's lucky number painted onto it. Pricing on the Time To Race watch starts at roughly $30,649 per timepiece. Also do't forget to check our collection of the most expensive watches in the world.