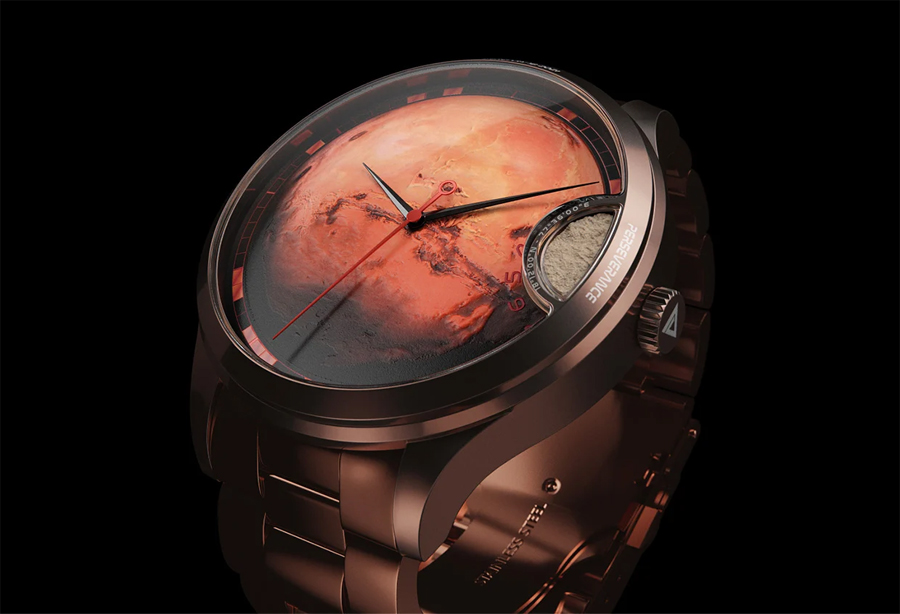 Designed in honour of NASA's missions to Mars, this striking RED 3.721 Watch has some really unique features that will definitely set it apart from the competition. Designed by Col&MacArthur, the INTERSTELLAR is NASA approved and tells the story of the "Perseverance" NASA mission. Perseverance landed on the Jezero crater, a strategic point on Mars, considered the most dangerous landing ever attempted by the american space agency because of its relief.
The dial of this magnificent looking timepiece is what will immediately catch the eye. It showcases the majestic landscapes of the Martian planet and this 3D dial really does make this timepiece stand out from the crowd in some considerable style. For anyone with a love of the Red Planet or space exploration in general, this is the watch you need on your wrist. At the 3HRS position, this watch has a real stand-out feature – namely, authentic Martian dust which has been encapsulated into the case of the watch itself.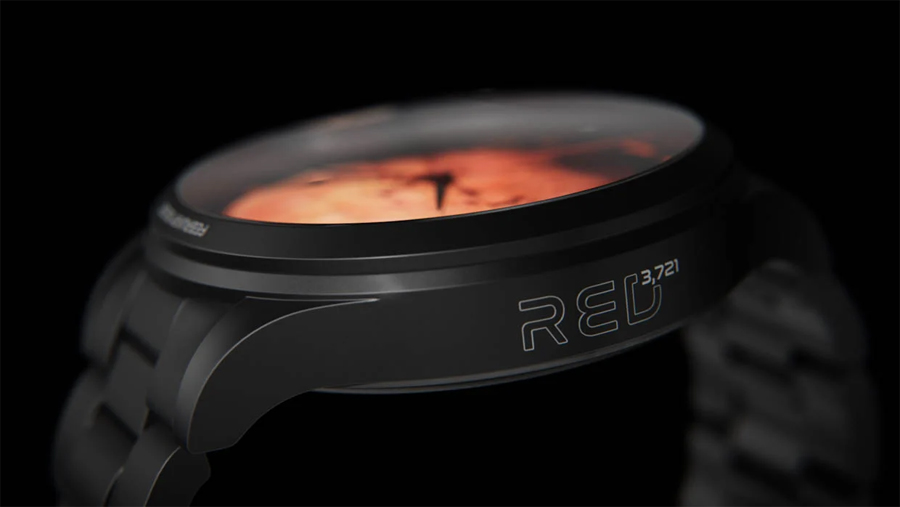 Chock full of delicious design details, the NASA x INTERSTELLAR – RED 3.721 Watch (from $389) has the date of Perseverance's landing – February 18th, 2021 – etched at the 12'O'Clock position which represents a milestone in human history. The watch has been made in collaboration with The Meteoritical Society, the International Society for Meteorites and Planetary Science. Thanks to them, you will be able to trace the history, the origin, and the technical specifications of the meteorite you wear on your wrist.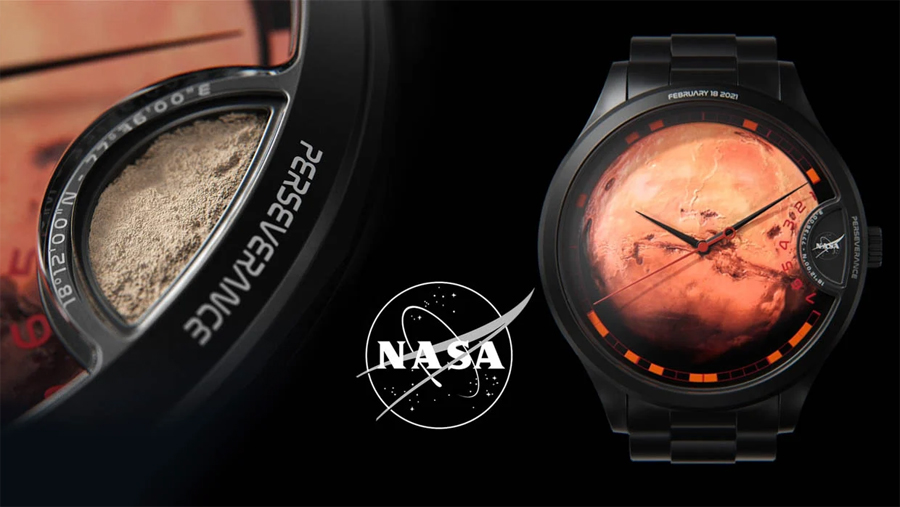 The Martian meteorite used for this classy timepiece was discovered in 2021 in northwest Africa and supplied by the company MSG meteorites. Most meteorites are named after the place where they were found, in this case his name is "NWA14269". The heart of INTERSTELLAR watches must be the best, that is why they chose two automatic movements. The project works in collaboration with Miyota, a Japanese manufacturer, and with Sellita, a Swiss manufacturer and whichever movement you go for will determine the price of this intergalactic watch. And don't forget to check our list of the most expensive watches ever.