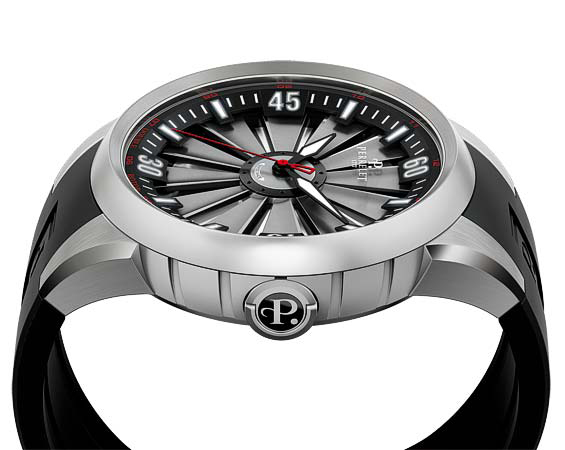 Watches can be different shapes, with different mechanisms and functions, case and dial, and, of course, may have different cost. They serve not only its primary function – to show time. Watches talk about the status of its owner, its financial situation, flavor, allegiances, the rhythm of life, and even mood. Also we recommend you to check Top 25 Luxury Watch Brands for Men.
Harry Winston redefines the luxury watches as a mechanical artwork.
A rectangular case frames a tableau of precision mechanics, recalling the wheels, sliding pistons and rails of a steam locomotive. This mechanical installation can be viewed from unusual angles – through lateral windows in the upper and lower caseband.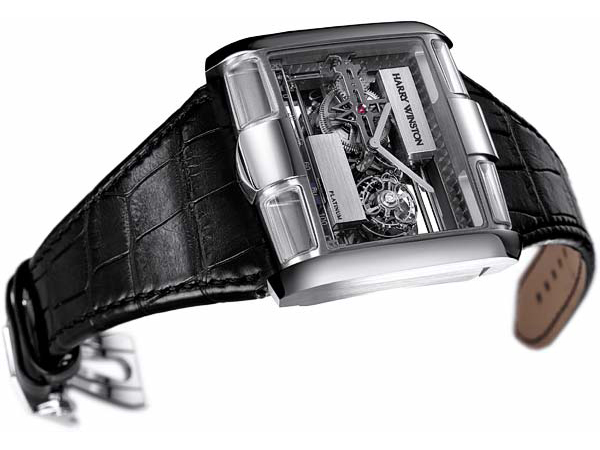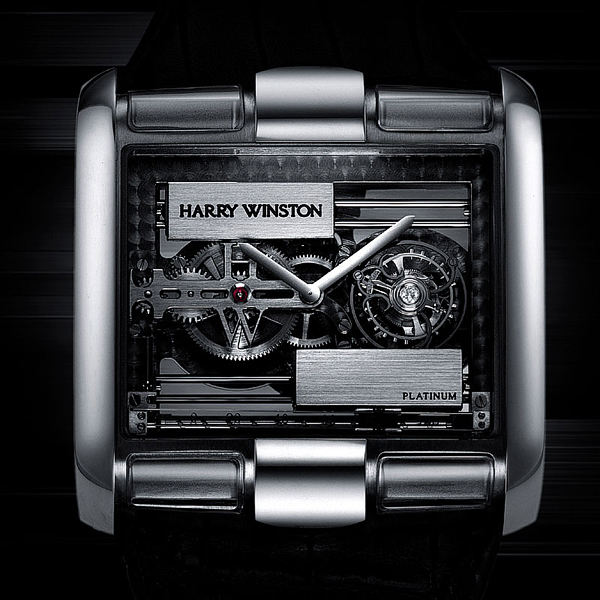 The display on the Opus8 watch looks like an LCD at first glance, but upon closer examination, the digits are actually rendered by tiny metal plates which rise then retreat into the background.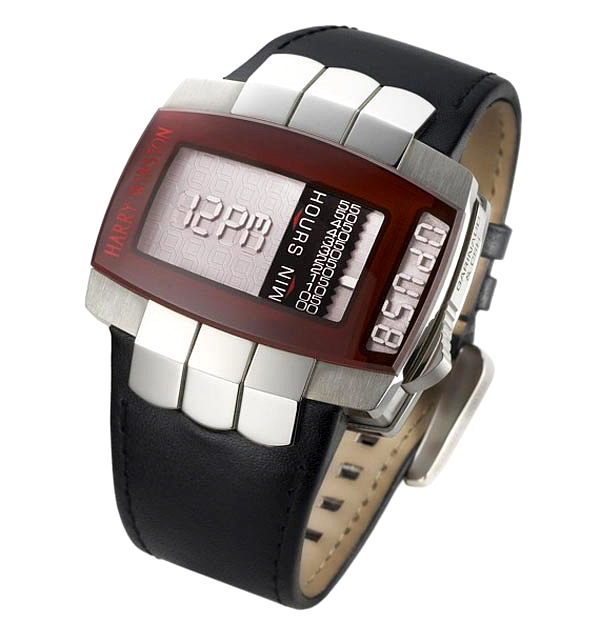 In Opus9 presentation of time is in the form of two scales of diamonds. This unique luxury watches will be released a limited edition and only hundred lucky guys will get it.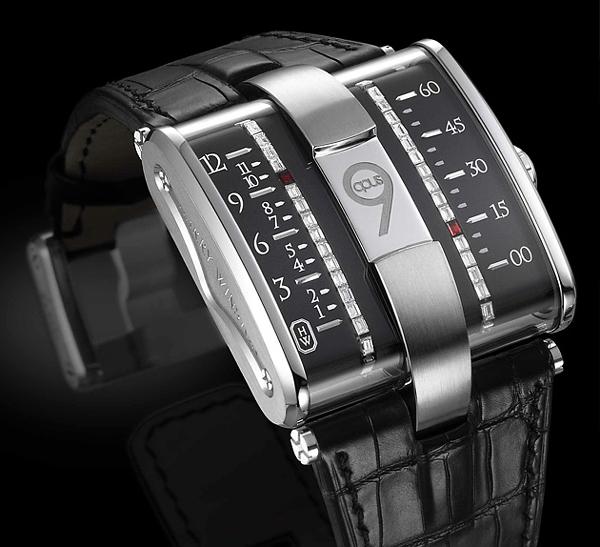 Perrelet, specializing in the creation of energy through movement since 1777, was impressed by the power of the propulsion of aeroplanes, generated by its key element, the gas turbine. Focusing on this external component, an ingenious rotating device exploiting the force of the air, Perrelet has established a clear connection with its double rotor and the launch of its collection: TURBINE.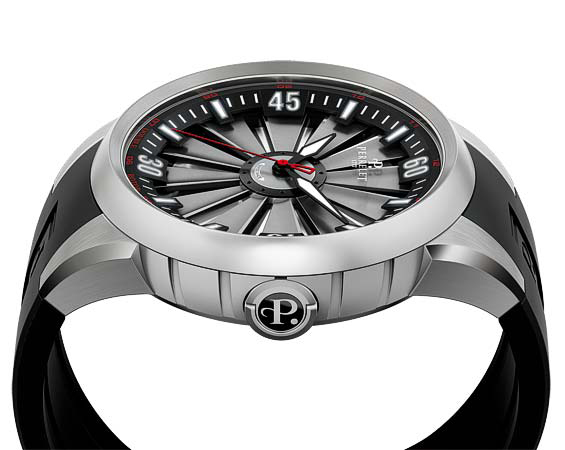 Cabestan Winch Tourbillion Vertical. This is not just an unique luxury watches, but an artwork from 1352 parts from nickel and silver. The basic model will cost you $ 275,000, also there are variants from platinum with diamonds – it is approximately $ 400,000.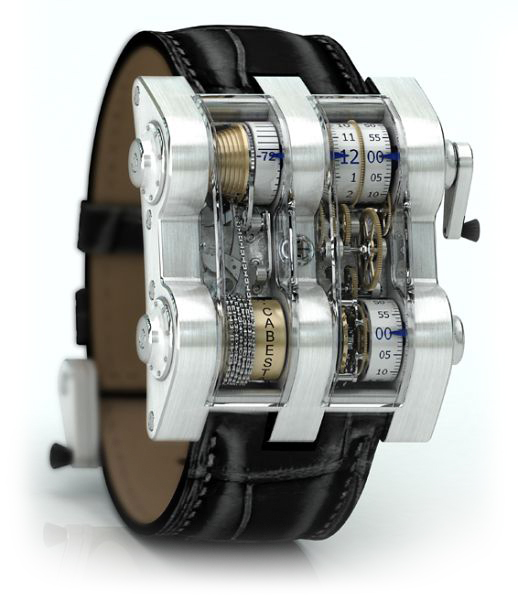 These unusual watches were invented by Japanese designer Hironao Tsuboi. These unique watches display time using cunningly invented combinations of LEDs of different colors. This concept is original because watches have no dial. At all. Outwardly, this is a solid bracelet.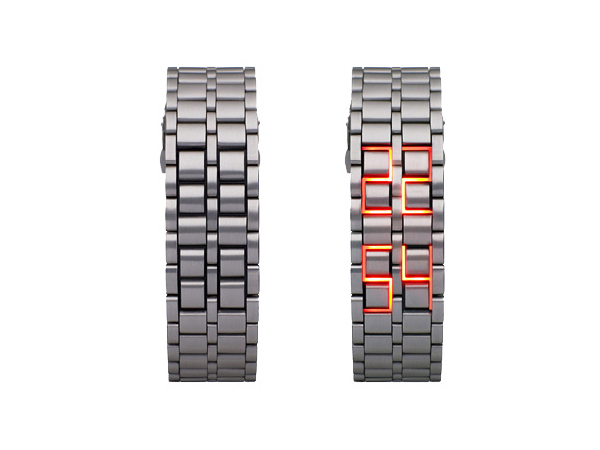 This unique watches is called Diesel No Face or if you prefer the Diesel DZ 9044. This luxury watch is constructed from durable solid stainless steel with a bold black ion-plated finish and a matching black leather band, and is water resistant up to 10 ATM (about 330 feet).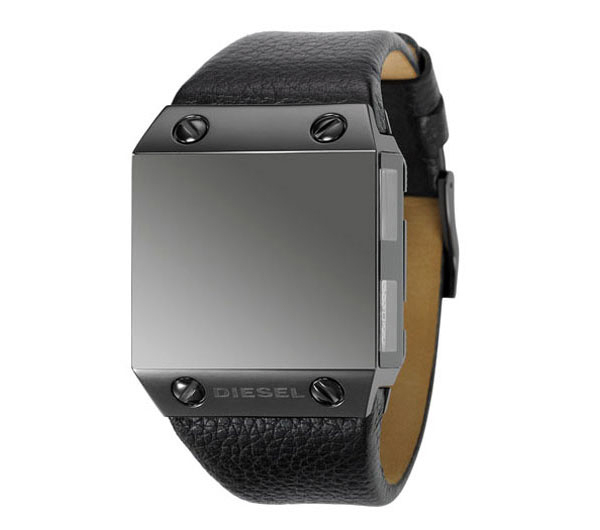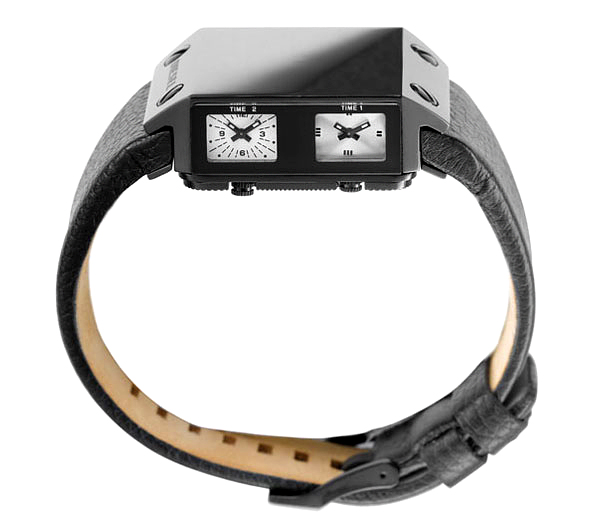 Digitus is a luxury ring jewelry designed by Charles Windlin. There is a display on this ring that shows you the time, your personal calendar data and also acts as a beautiful jewelry.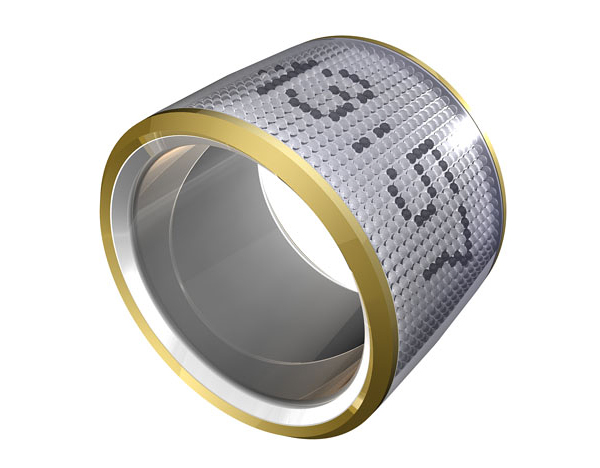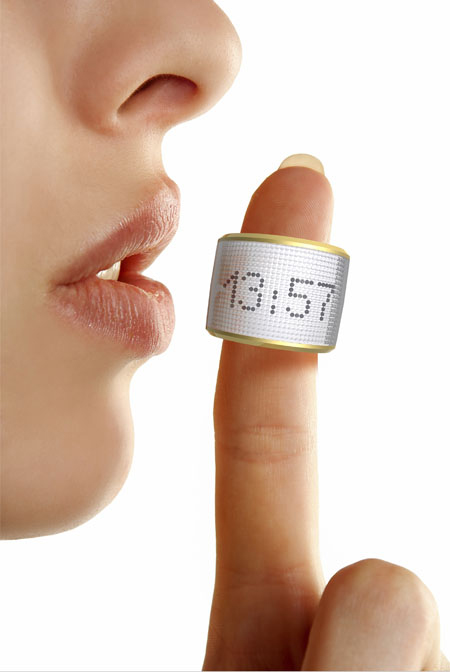 Maximilian Büsser & Friends (MB&F) have come up with two stunning Horological Machines No3 (HM3) watch designs named Sidewinder and Starcruiser. The most striking feature of these two MB&F models is the movement with automatic rotor, which is upside down. It means you don't have to turn your wristwatch over to boast its most appealing element. The 22K solid gold battle-axe shaped rotor on the dial of HM3 is a great addition to increase the recognition of the iconic MB&F symbol.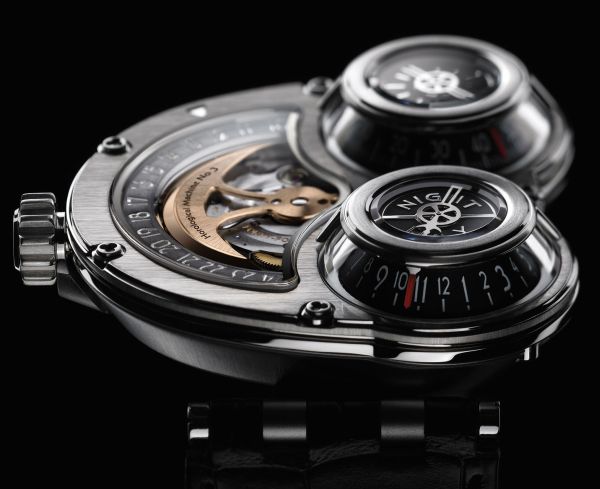 A stunning LED watch that displays the time using LEDs – Ibiza Ride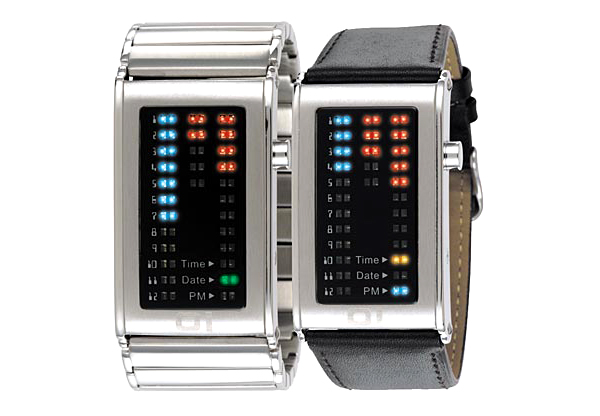 'Chapter One' by Maîtres du Temps is a world first combination of complications comprising a tourbillion, mono-pusher chronograph, retrograde date, retrograde GMT and two idiosyncratic rolling bars, indicating the day of the week and phase of the moon.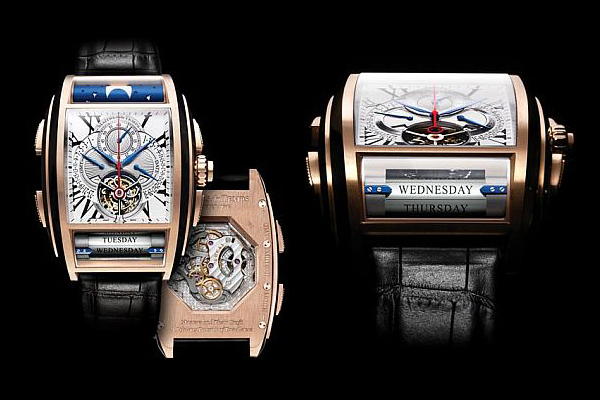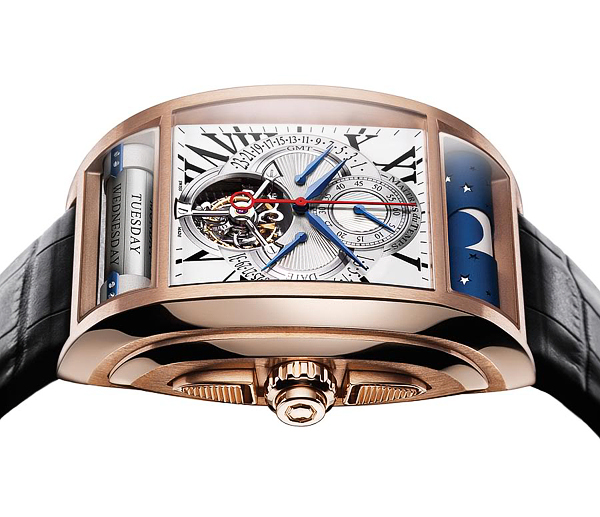 Company TAG Heuer at Baselworld 2009 presented its most sophisticated and avant-garde model of luxury watches TAG Heuer MONACO Twenty Four Concept Chronograph, a creation of which was inspired by the supercharged race cars of the 24 of Le Mans.