Master watchmaker Vianney Halter has recently presented his latest achievement in this field with La Resonance, a timepiece which is the result of several years of research and development, preceded by models like the Deep Space Tourbillon in 2013 and the Deep Space Resonance in 2021.
La Resonance is a 3-hand, 35 grams light, round watch, regulated by two oscillators coupled by acoustic resonance which makes the two spiral-balance oscillators influence each other, quickly reaching a common frequency making the whole regulating system more accurate.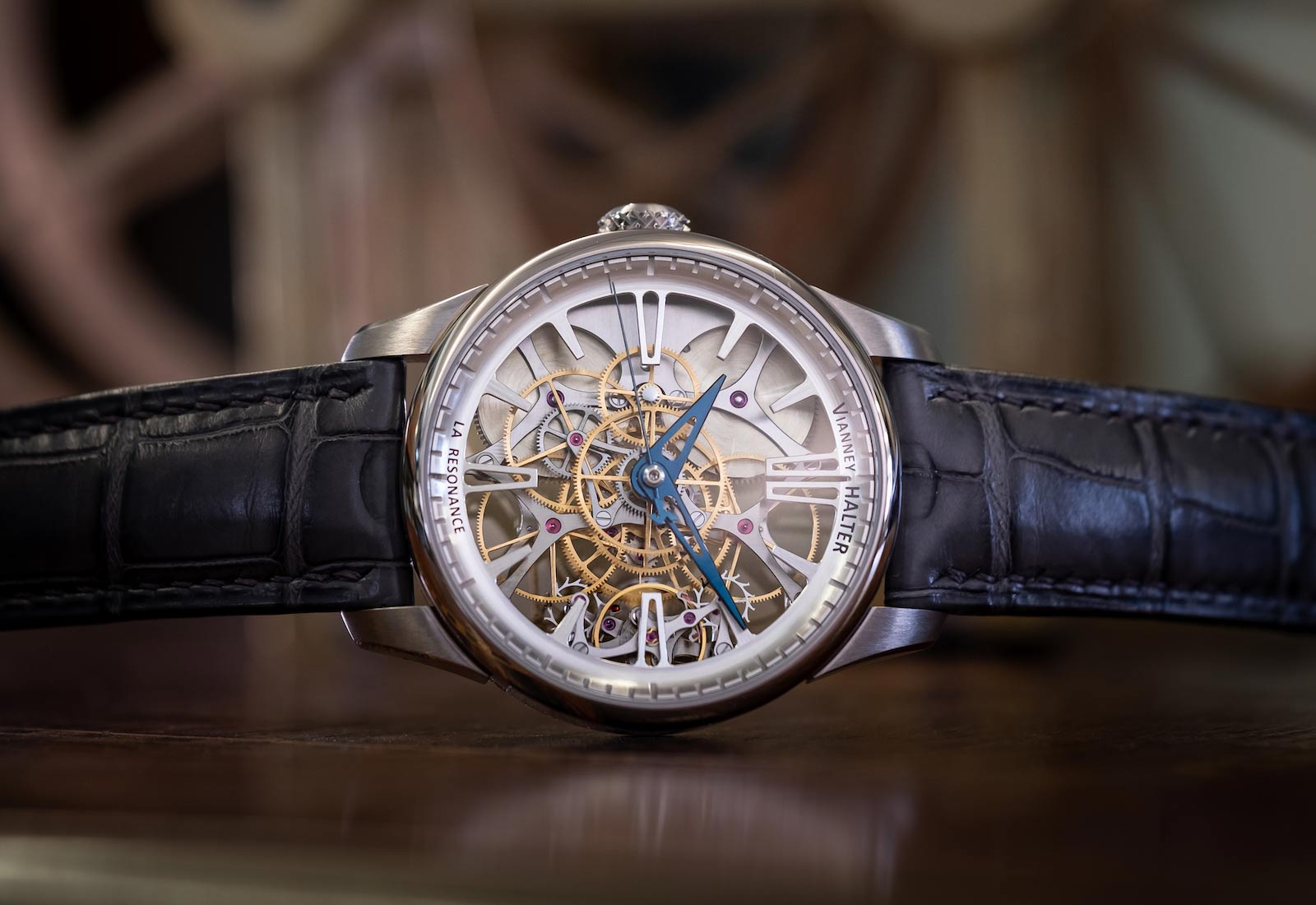 Defined by a 39 mm unibody titanium ring enclosed with 3 curved sapphire windows, the case has a minimalistic approach. The lugs, thanks to a small shoulder and bevel, are slightly set apart from the body. They are removable to allow for a complete restoration without altering any geometry.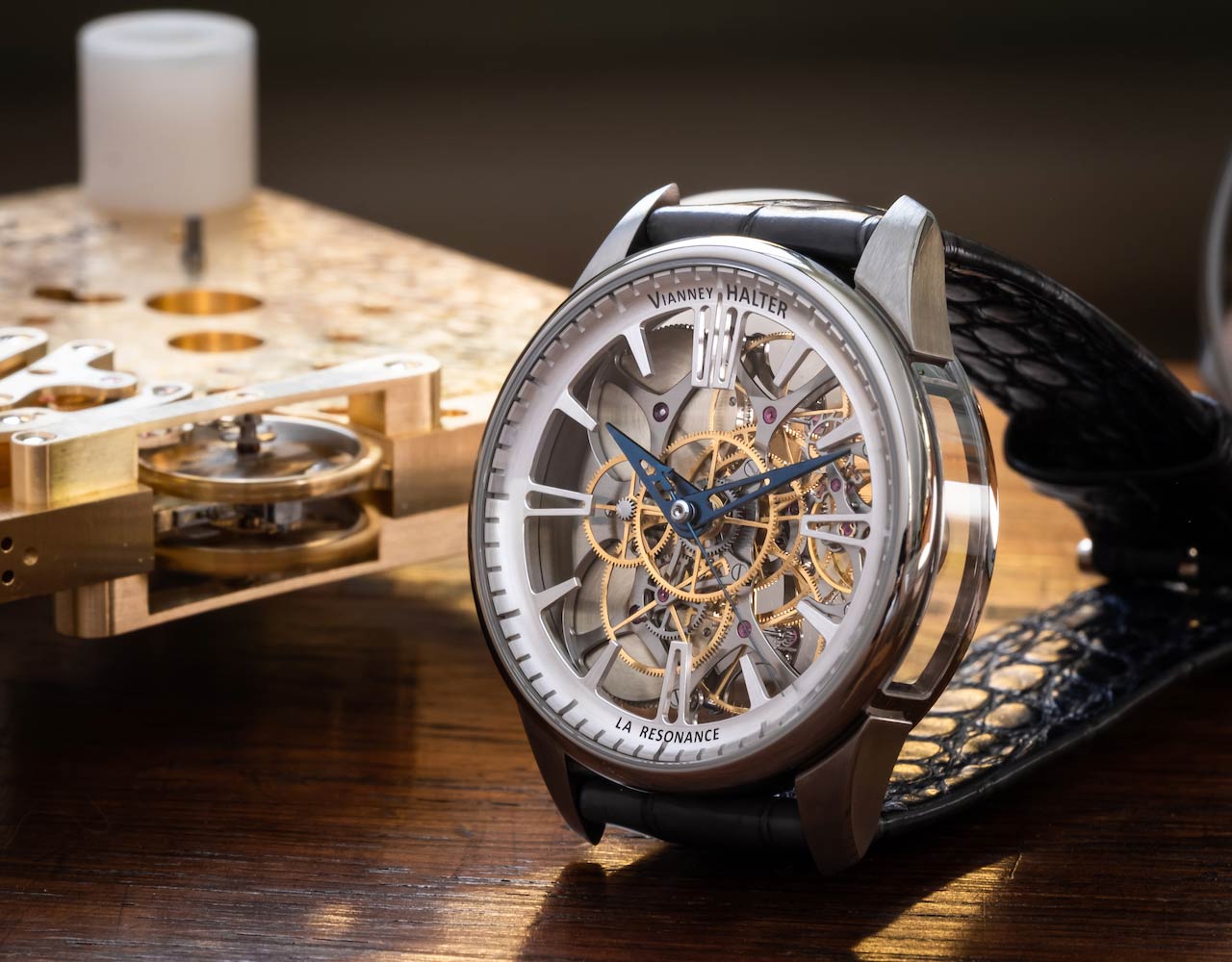 The knurled crown at 9 o'clock allows the right caseband to be fitted with a sapphire window that reveals the beauty of the mechanisms and, more in particular, the heart of the acoustic resonance.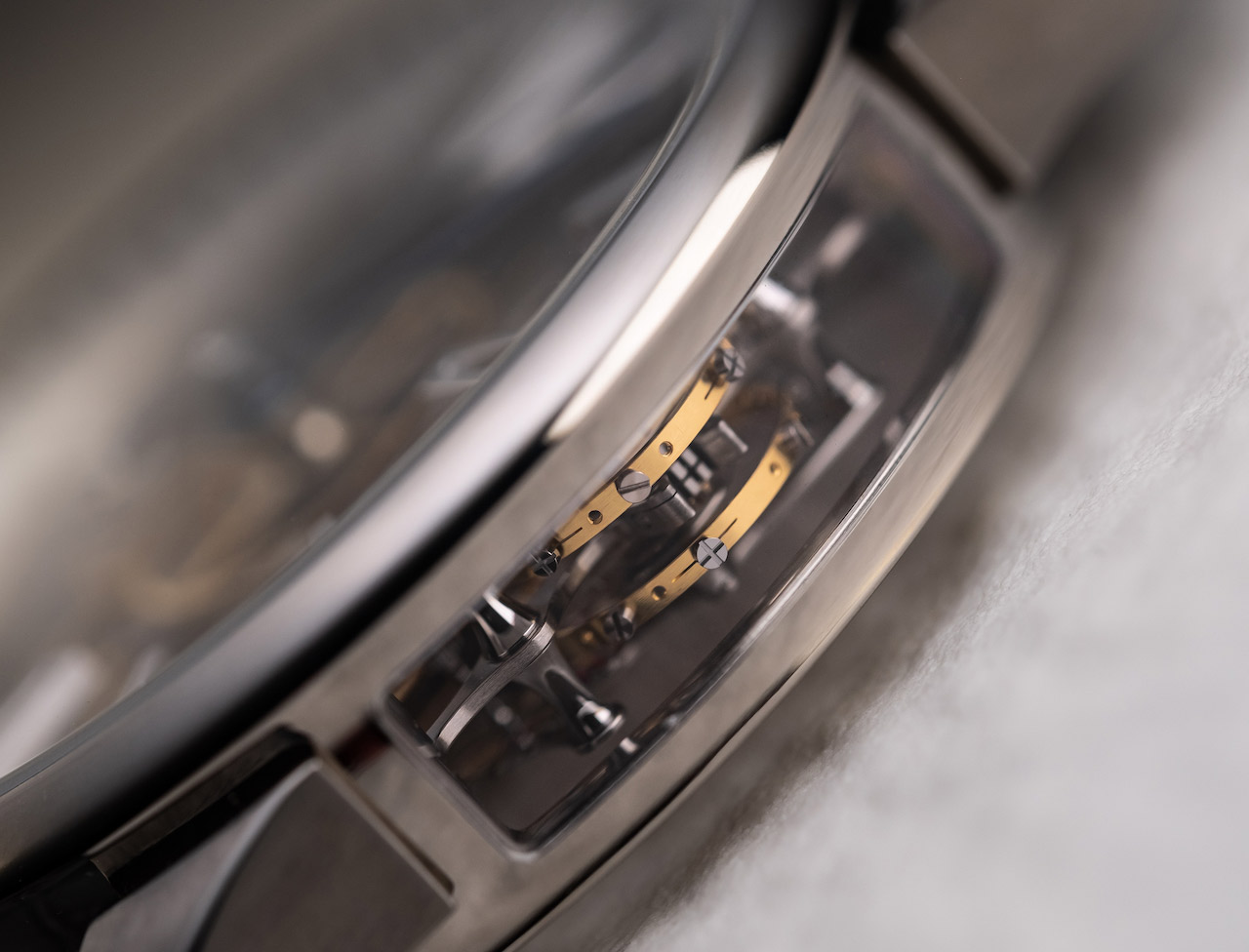 Characterised by a truly unique architecture, the new caliber VH222 has no mainplate being made only with bridges and pillars.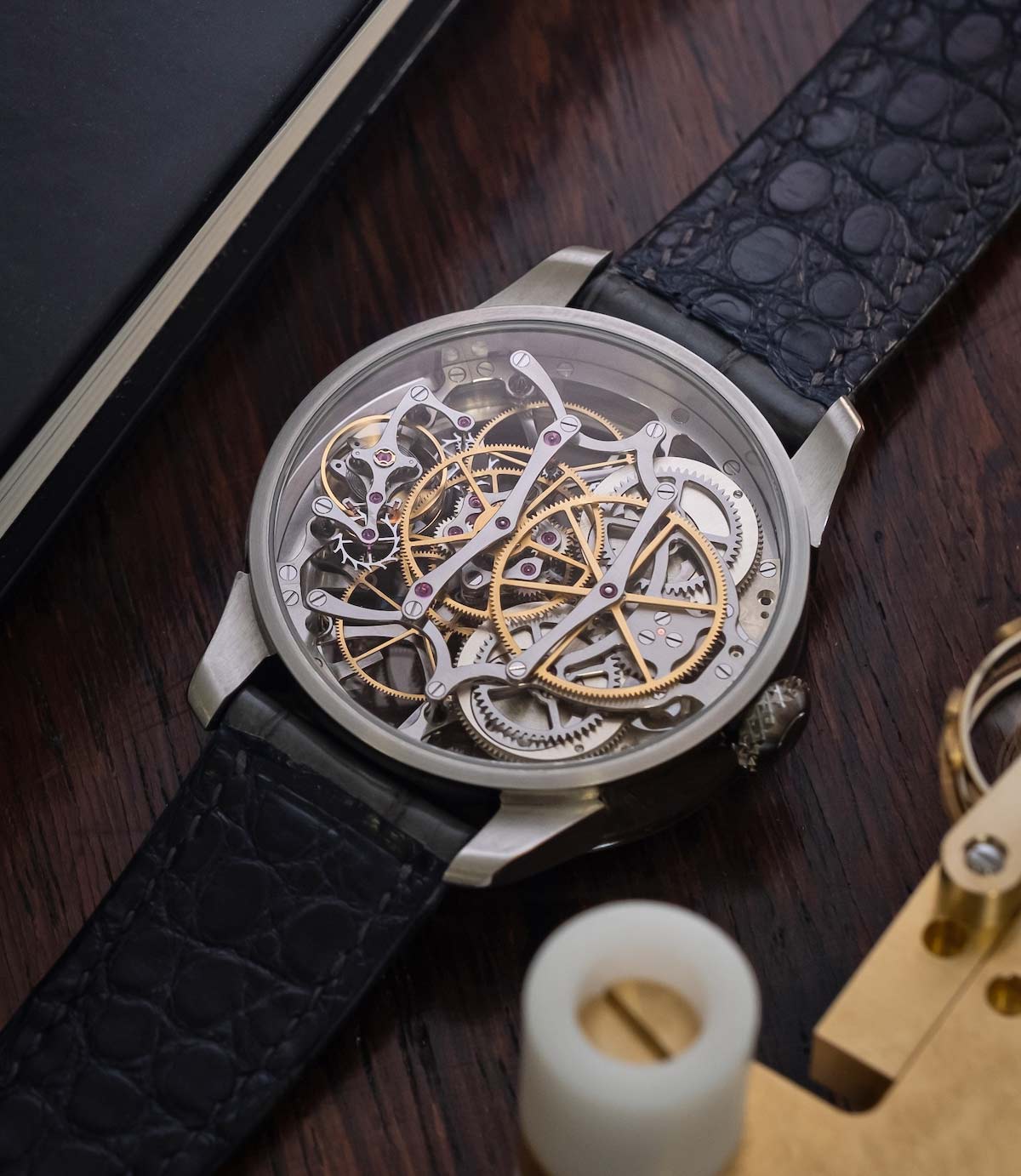 All superfluous material has been trimmed down and each component is as thin and light as possible according to its function. The power is provided by two barrels that feed into a 55-part differential that splits the power so that the two balances receive the correct amount of energy for synchronization. The power reserve is 100 hours.
Following the flow of force, from the barrels at 9 o'clock to the resonating stack at 3 o'clock, it is possible to see the density of components decreasing in order to offer a better view of the two coupled balances.
Coupling is obtained via acoustic wave transmission through a solid unit like in a tuning fork. To achieve this, the balances have to be as close as possible to each other, linked via the smallest possible bridge to make the energy flow between the two oscillators whose construction is as symmetrical as possible.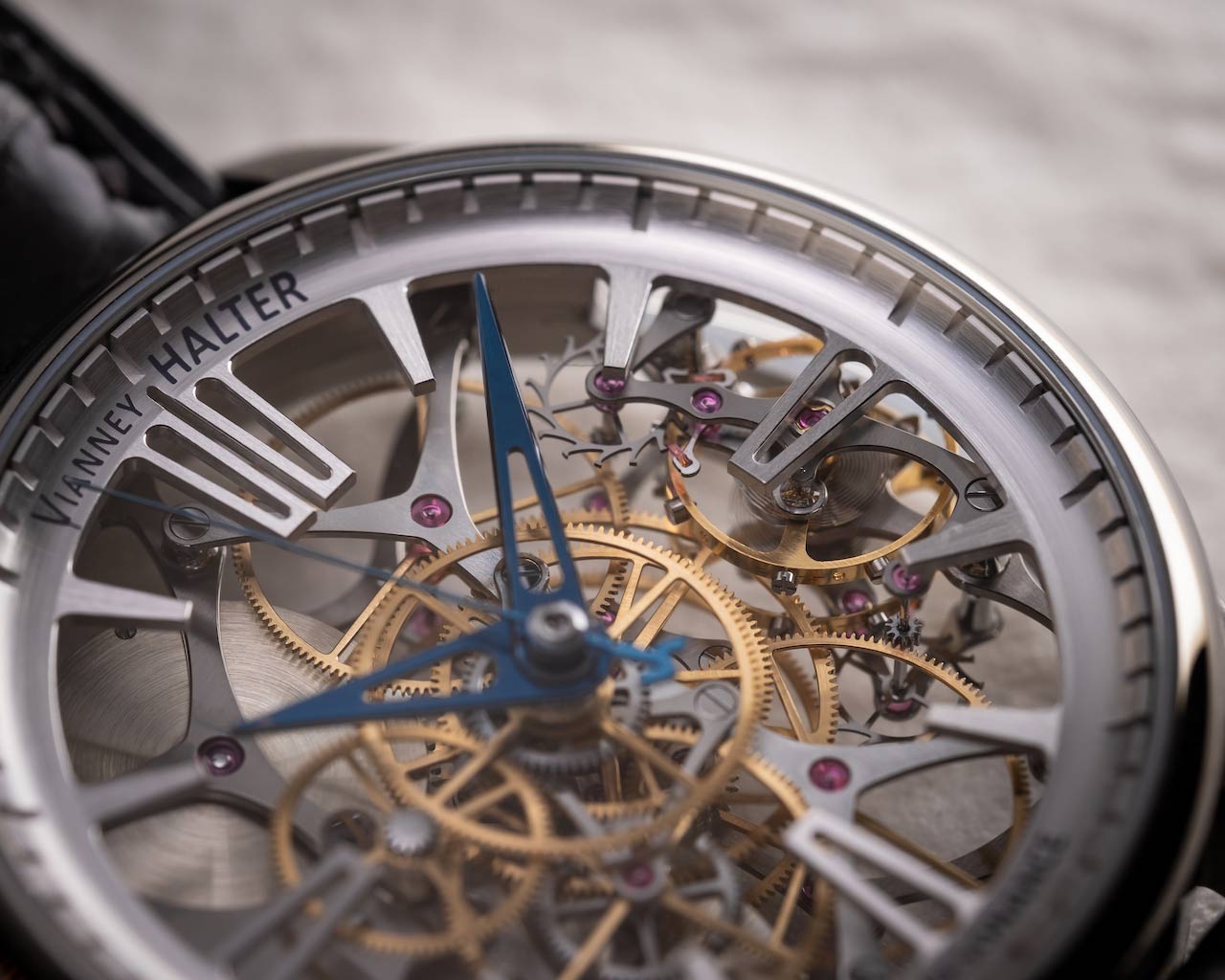 The resonance function keeps going as long as there is enough energy. There are two resonance modes: either in phase (the two springs are expanded together) or in phase opposition (one spiral is fully expanded while the other is fully contracted). Which modes the watch locks in depends on the position of the escapements when the power crosses the resonance threshold, and is reset when the watch stops. The different behaviour can be appreciated through the sapphire window at 3 o'clock.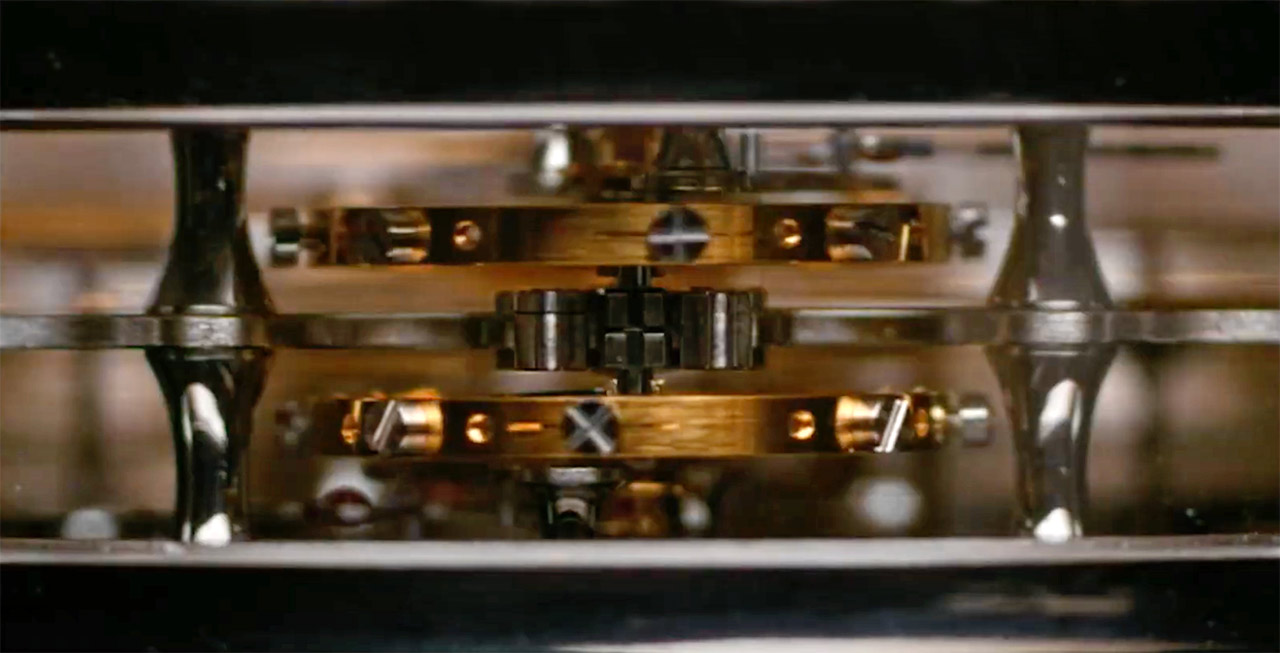 Each and every component is meticulously embellished on all their sides by brushing and anglage. Only 7 pieces of the Vianney Halter La Resonance will be produced each year. Its price is CHF 235,000.