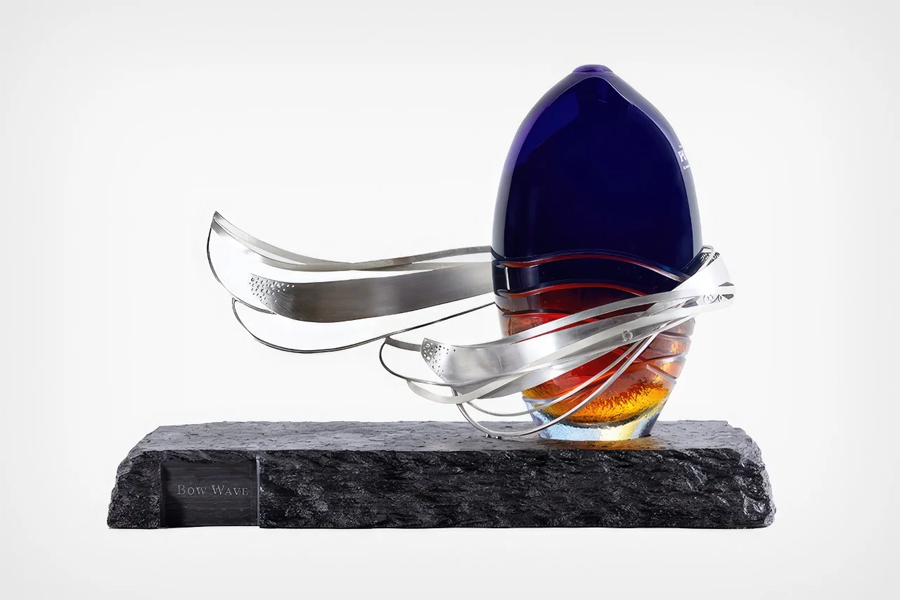 In the world of luxury whisky, there are bottles and then there are masterpieces. The Bow Wave, a new 45-year-old scotch from Old Pulteney, falls squarely into the latter category, boasting a dazzlingly intricate design that functions as a piece of art in its own right. This exquisite bottle holds the distillery's oldest-ever single malt, representing not just a milestone in age but also a tribute to the distillery's maritime heritage.
The bottle itself is a marvel, born of a collaboration between Brodie Nairn and Nichola Burns from Glasstorm, who have meticulously hand-blown the container to resemble an egg. This unique shape, an emblem of origin and birth, mirrors the waves that crash along the northern coastline of Scotland, where the distillery is located. The artistic rendition further elevates the beauty of the liquid gold within, with the lower clear glass section offering a tantalizing glimpse into the amber elixir it holds. The hues gradually ascend to a deep blue at the top, symbolizing the dance of sunlight on the water's surface.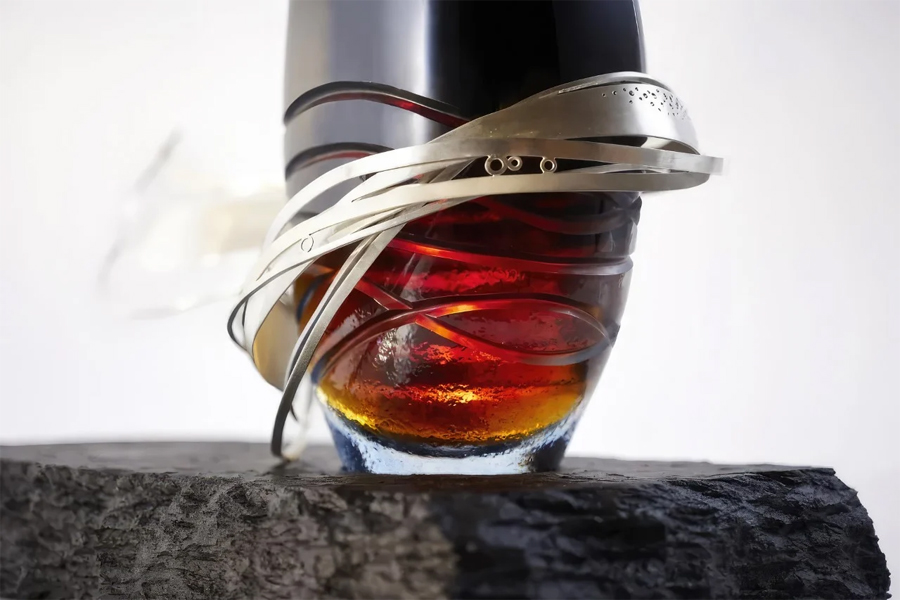 Adorned with actual silver waves and bearing ripple marks reminiscent of boulders carved by relentless waves, the bottle provides an aesthetic delight. Access to the precious content requires a bespoke anchor key, offering an element of mystery and thrill to the drinking experience. The bottle's display is equally thought out; it rests on a piece of locally sourced Scottish slate, completing the entrancing presentation.
The contents of the bottle match its grandeur. The scotch has been matured for four decades in American oak barrels before undergoing a five-year finishing period in first-fill Spanish oak butts. This process has imbued the whisky with intriguing notes of leather, nut, dried pineapple, sandalwood, and myrrh. Remarkably, at 45 years old, the scotch is approximately a quarter of the age of the distillery itself.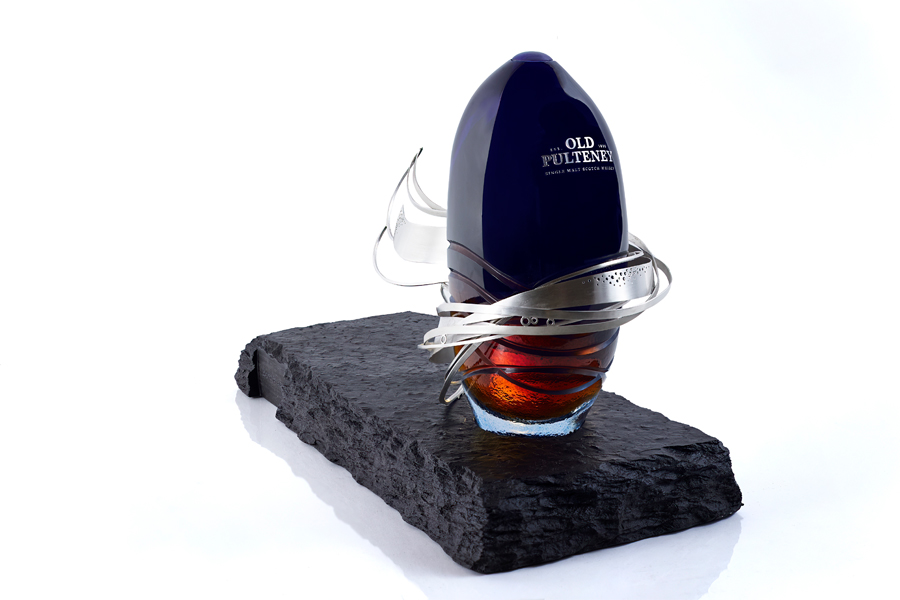 Bow Wave's uniqueness extends beyond its production process and design. This one-off bottle will be auctioned at Sotheby's on October 5th as part of Old Pulteney's Distillers 'One of One' event – you can register here. The event is aimed at serious collectors who appreciate not just the taste but the craft of whisky making and the intricate artistry of its presentation.
A creation of such caliber and artistic ingenuity can't help but turn heads and become the centerpiece of any collection. Whisky connoisseurs interested in owning this unique piece of whisky art can register for the auction at Hopetoun House near Edinburgh. According to Sotheby's estimates, the whisky could fetch up to £30,000 ($40,000). Meanwhile be sure to check the most expensive whiskey and tequilas.