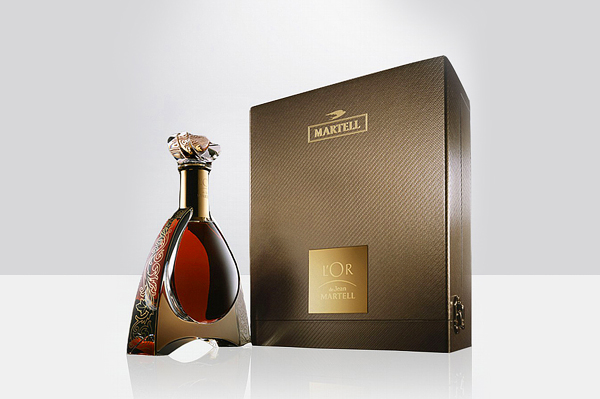 If you're our loyal reader you should remember our post about creative bottles designs of Sparkling Wine Collections "Colier" or Balblair Scotch Whisky 1989 Special Edition. Today we want to show you wider collection of unique designs of bottles. But with one little nuance: all featured bottles belong to only luxury alcohols. Cost of each luxury bottle is from a few thousands of dollars and up to $1,000,000. Sometimes price depends from the quality of the drink and sometimes a bottles are more expensive than liquor. But each and every bottle is worthy for attention! Enjoy! Also you should check Top 10 Most Expensive Bottles of Wine in the World.
The Highland Park 50 year old Whiskey
Bottle of Orkney's oldest whisky is handcrafted from sterling silver and was designed specially by renowned jewelry designer Maeve Gillies of MaeVona, New York. The Highland Park 50 year old is a limited edition restricted to 275 exclusive bottles and will be availiable exclusively from Harrods for £10,500 ($16,470) till the end of October.
Hennessy "Paradis Horus"
An 18K gold bottle for cognac "Paradis Horus" from Hennessy was designed by Italian designer Ferruccio Laviani. It's shaped like a flame and draws its inspiration from Horus, the Egyptian god of Sun. Designer has also designed black and gold plastic package for the range. The cognac inside is a mèlange of hundreds of rare eaux-de-vies, aged for between 25-130 years. It costs €1,400.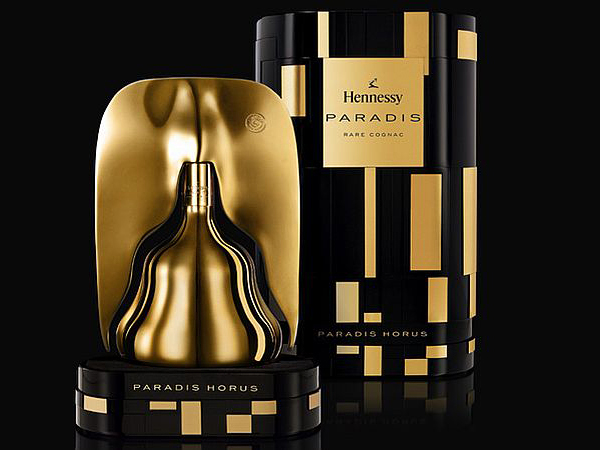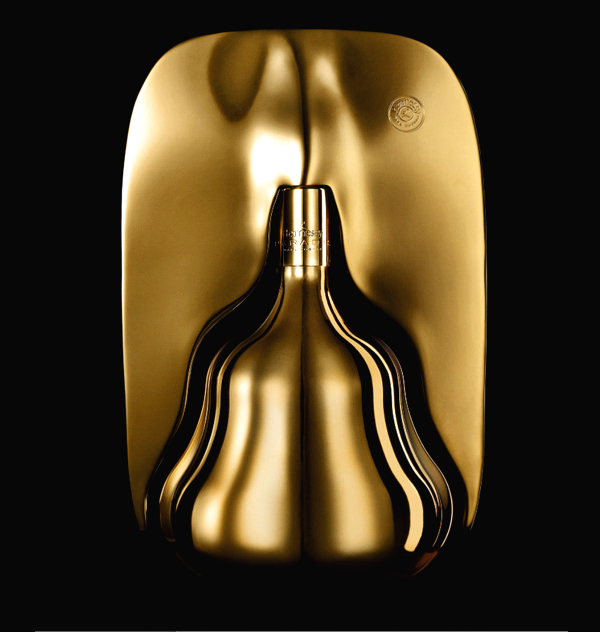 Dom Perignon Vintage 1995 White Gold Jeroboam
Dom Pérignon Vintage 1995 White Gold Jeroboam officially launched in May 2008 and is today the most expensive champagne jeroboam at $17,000. This is 3 liter bottle and this claim to the "most expensive" tag is explicitly tied to this size of this particular vintage. The bottle comes in a sheath made of white gold which is laser engraved with the Dom Pérignon label. There are only 100 bottles with only a couple of bottles available in certain countries.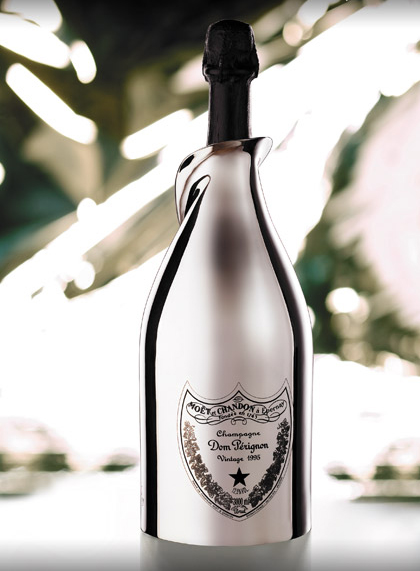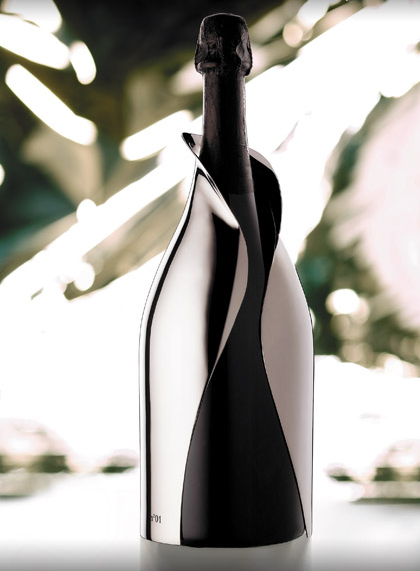 Rémy Martin Black Pearl Grande Champagne
Limited edition cognac "Black Pearl Louis XIII" from Rémy Martin exists in only 786 bottles and each bottle comes for a price of €10,000 (about $15,000). The new decanter, hand-crafted in black crystal by French house Baccarat, required more than 50 operations by some 20 artisans and comes encased in a coffret forged in metal. Adding to the luster of the crystal, the coffret features mirrors and internal lighting and a metal clasp to hold the decanter in place.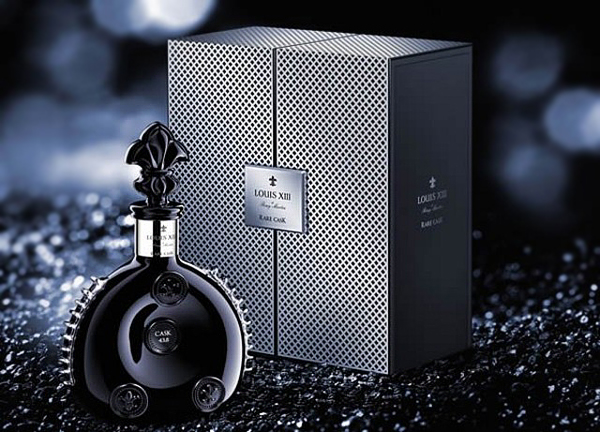 The Dalmore's 1951 Sirius Vintage Whisky
In 2009 The Dalmore distillery has announced the launch of one of its most prized whiskies – the Sirius – with a price of £10,000 per bottle. The Dalmore's 1951 Sirius Vintage is a single-cask, single malt whisky, with a cask strength of 45%. It will only be available to private buyers and through a limited network of World Duty Free stores. Also be sure to check the most expensive whiskey in the world.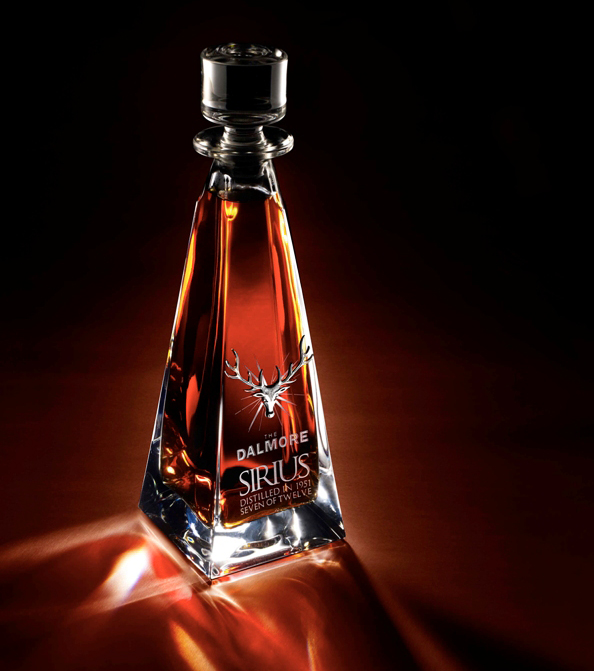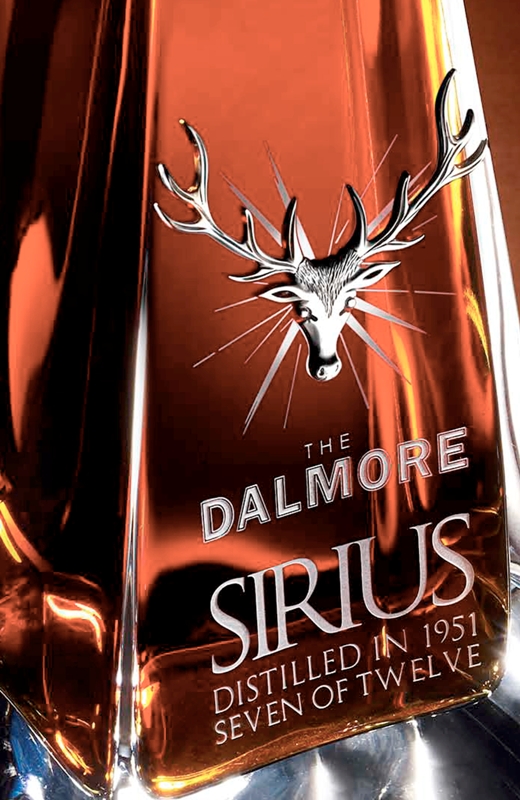 DIVA Premium Vodka
"DIVA Premium Vodka" is triple distilled vodka produced by the Blackwood Distillers of Scotland. The drink is unique because it is filtered through a sand of crushed diamonds and gemstones. And also, in the middle of each of the bottle we can find precious stones, including diamonds. The price per bottle is between $3,700 and $1 million, depending on the choice ofprecious stones used in the bottle.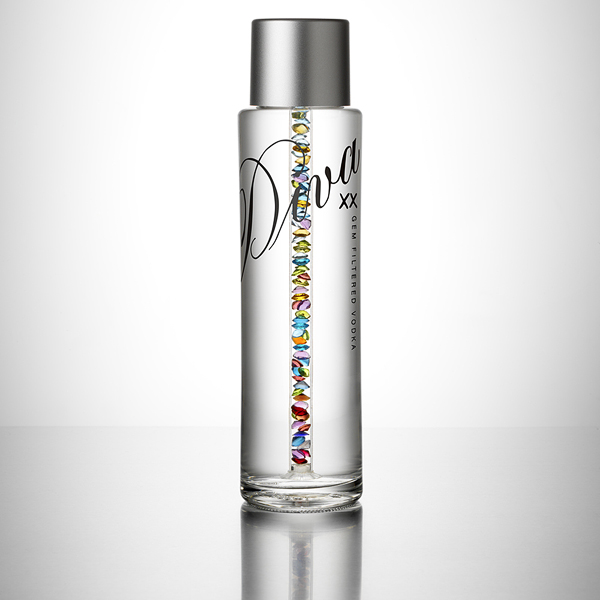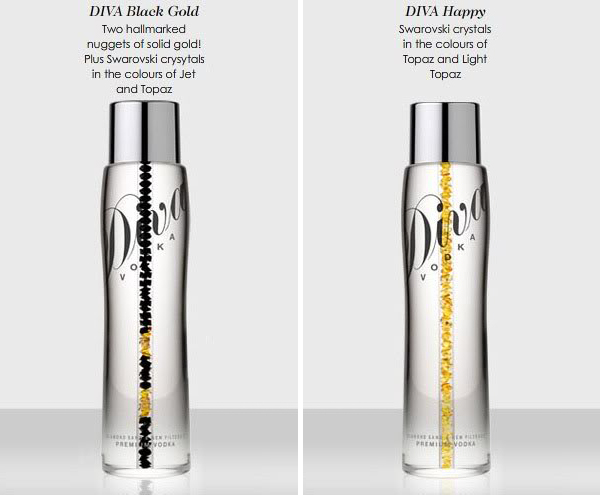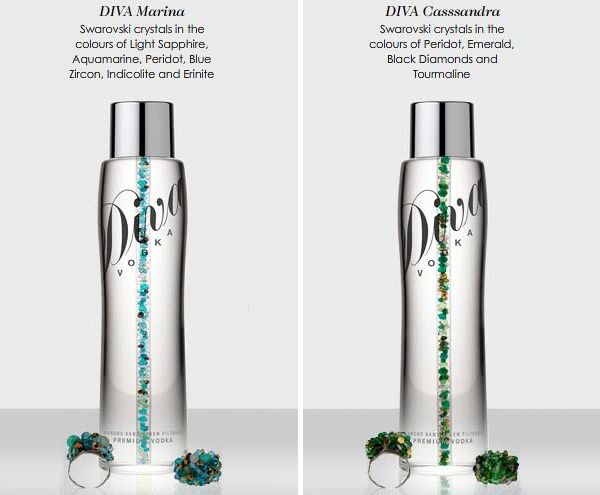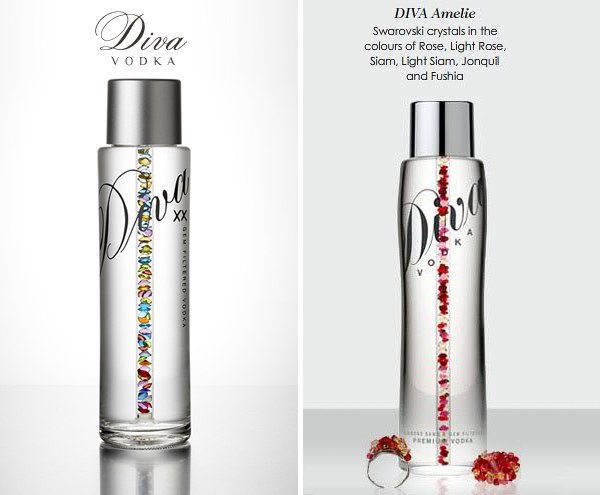 Macallan 57 years old in Lalique Decanter (Lalique III)
Valued at $15,000 and designed by the legendary French crystal house Lalique, exclusively for The Macallan The Finest Cut decanter contains a rare 57 years old single malt whisky. A limited edition of just 400 have been produced.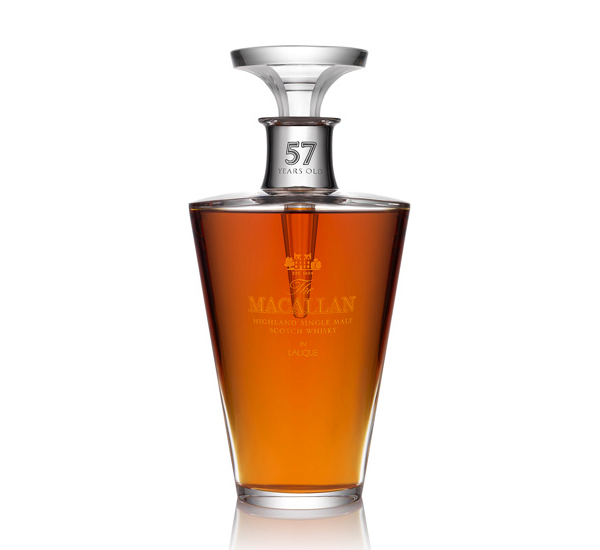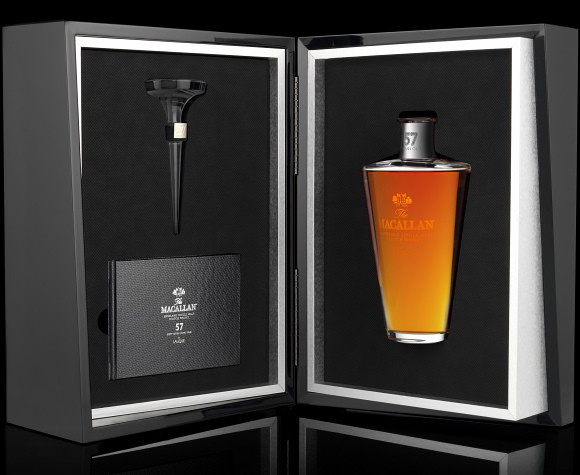 Bollinger 007: James Bond edition
In celebration of James Bond's forth coming adventures in Quantum of Solace, the champagne craftsmen at Bollinger have released a collector's edition bottle of champagne in the form of bullet. Only 207 of these exclusive bottles designed by French designer Eric Berthès will be produced, and each of them will be numbered. The Bollinger 007 costs around $6,000, priced only for the higher-end, long-time James Bond collectors.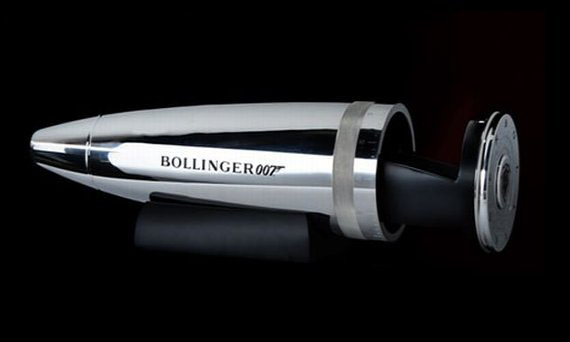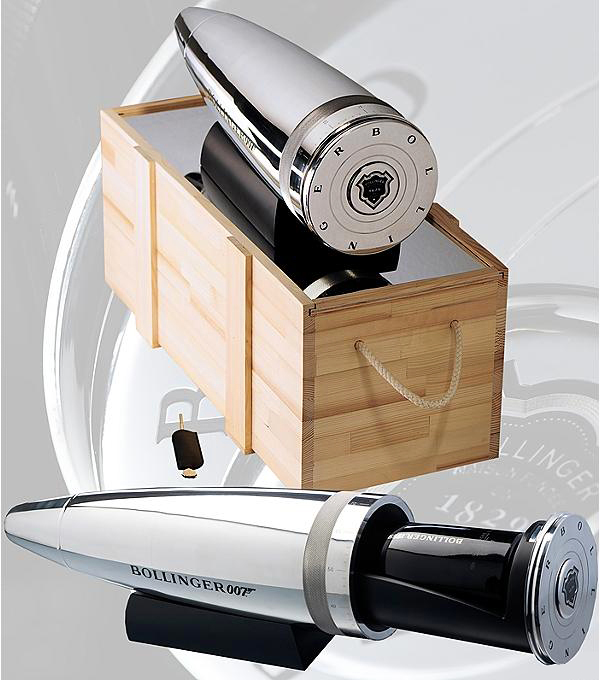 L'Or de Jean Martell Cognac
Made by the renowned house of Martell Cognac, the L'Or de Jean Martell cognac embodies the true essence and creativity of the Martell style. It is a double distillation of the finest eau-de-vie and a classy combination of the four finest growths, Grand Champagne, Petite Champagne, Fins Bois and Borderies. Martell L'Or de Jean Martell will cost you £2,800.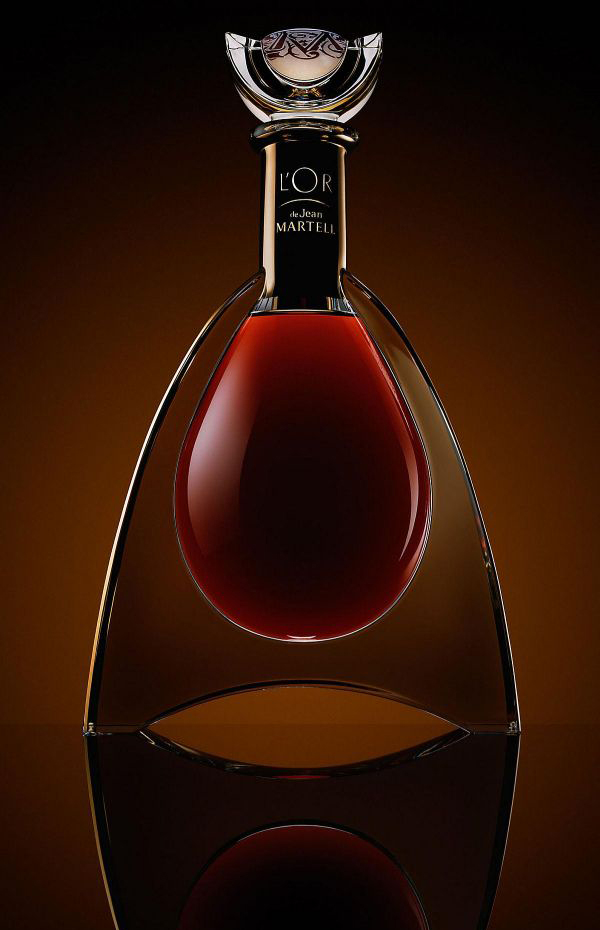 Henri IV Dudognon Heritage Cognac Grande Champagne
Henry IV comes in a crystal bottle dipped in 24K yellow gold and sterling platinum and is emblazoned with 6,500 certified brilliant-cut diamonds, all of which are master-crafted by well-known jeweler, Jose Davalos. After aging for 100 years, with an alcohol content of 41% Henri IV Dudognon Heritage bottle weighs approximately 8 kilograms and it is filled with 100 cl. of the precious liquor. The Henri IV Dudognon Heritage is priced at £1,000,000 per bottle.