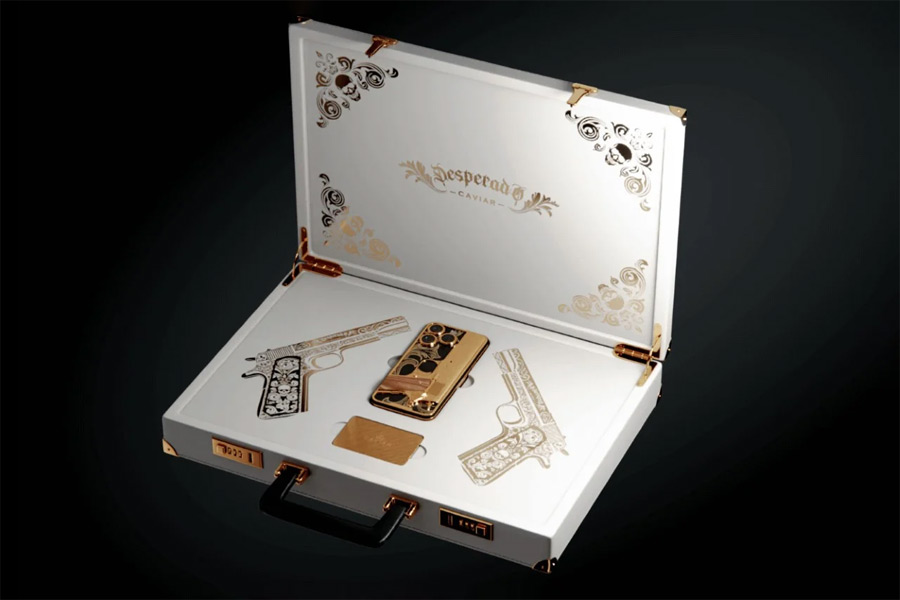 If you're still reeling from the sticker shock of a $1199 iPhone, brace yourself for a luxury version that takes opulence to a whole new level. Caviar, a company renowned for its extravagant makeovers of smartphones, has just released its special edition iPhone 15 Pro, and it's nothing short of a work of art – or perhaps an exercise in excess.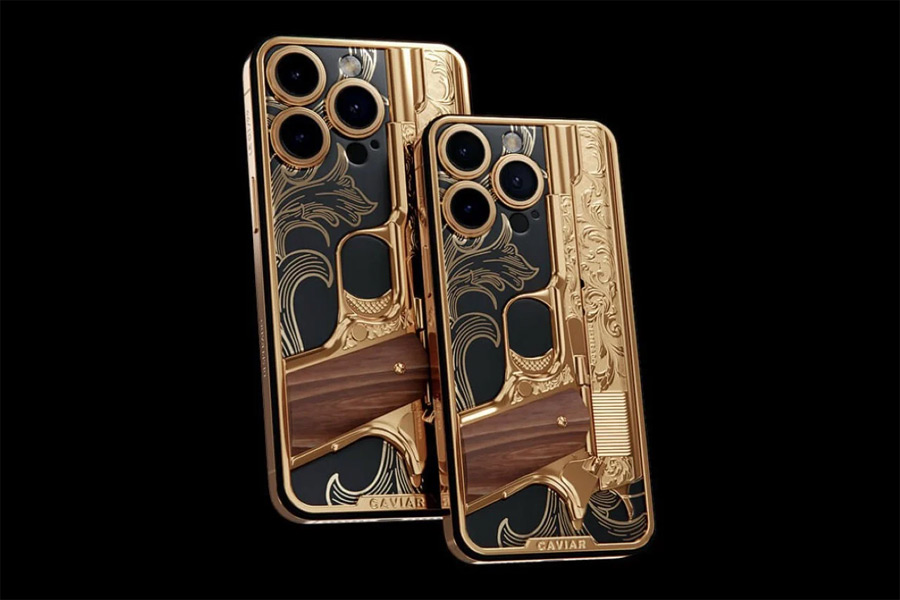 Caviar didn't just settle for the iPhone 15 Pro's original titanium chassis. Instead, they took it upon themselves to redefine luxury with a whopping 63 designs, featuring materials like gold, crystals, and marbled carbon fiber. The price range is just as extravagant, starting at $6,700 and soaring up to a staggering half a million dollars for a model adorned with white gold and diamonds.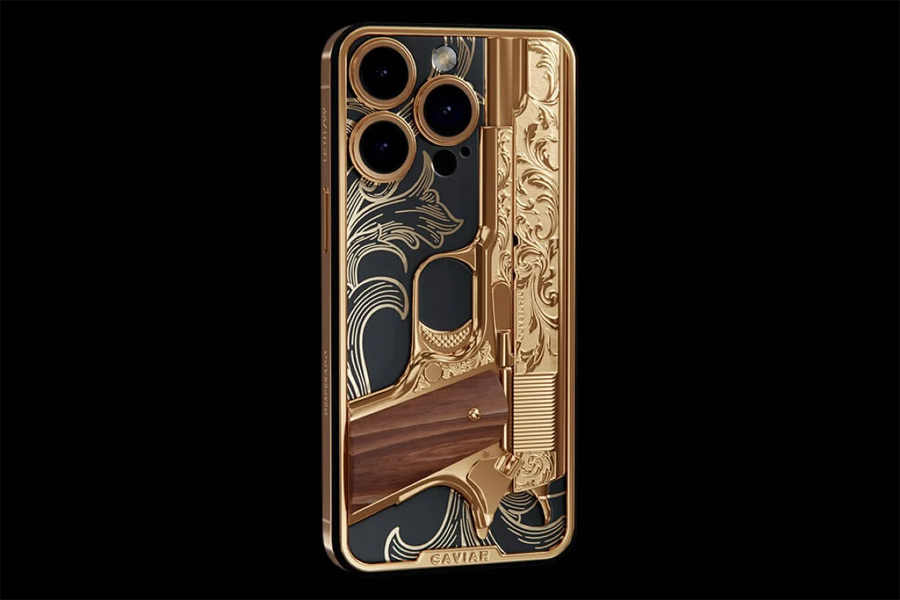 Among the lineup is the 'Notorious' edition, a tribute to the Colt 1911 handgun. This isn't just a phone; it's a statement piece. The backplate is made of aviation-grade titanium, PVD-coated in black and accented with 24k gold details. The frame and camera lens rings are also electroplated with 24k gold. But the pièce de résistance is a solid gold bas-relief gun, complete with a wooden handle insert. While it won't fire bullets, it promises to capture stunning photos.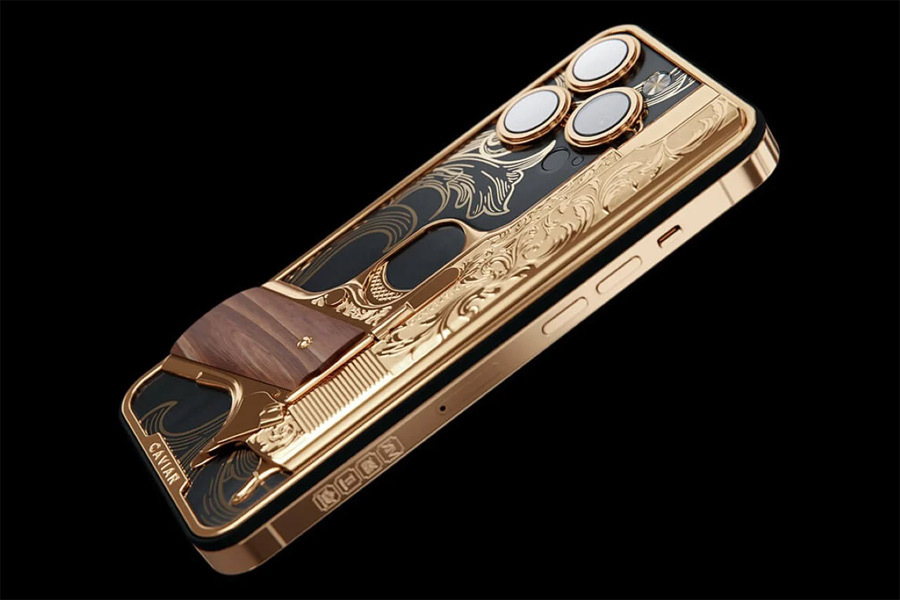 Caviar's attention to detail is meticulous. Every inch of the phone is carefully designed, from custom backplates that accommodate the MagSafe ring and charging coil to a frame that seamlessly integrates into the device. The result is a phone that feels as sleek as it looks, with the exception of the 3D relief gun, of course.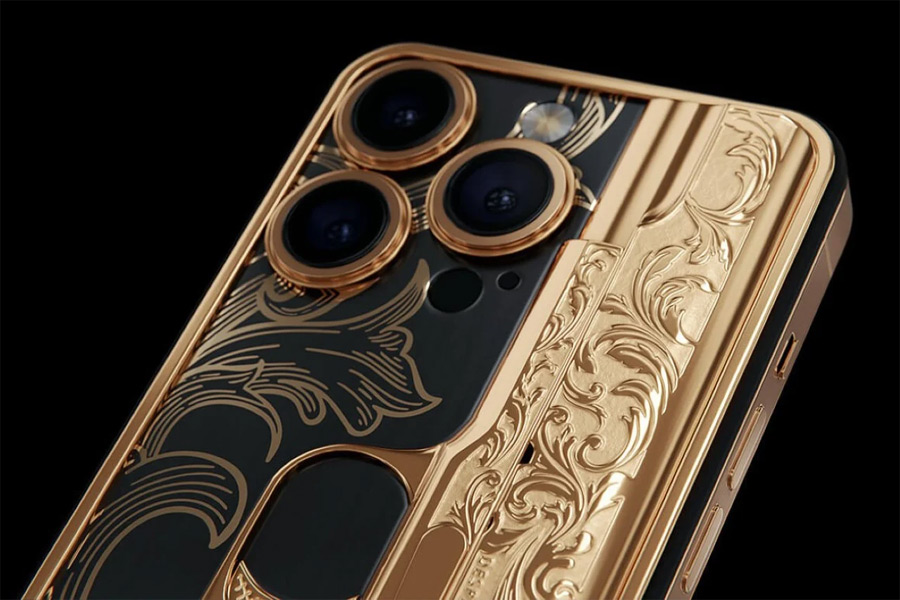 This phone isn't aimed at the average tech enthusiast. It's designed for the elite collector, someone who wouldn't blink at owning a Rolex, a Patek Philippe, a Bugatti, or a Rolls-Royce. These phones are not meant to be casually slipped into a pocket; they demand an entourage of bodyguards for safekeeping.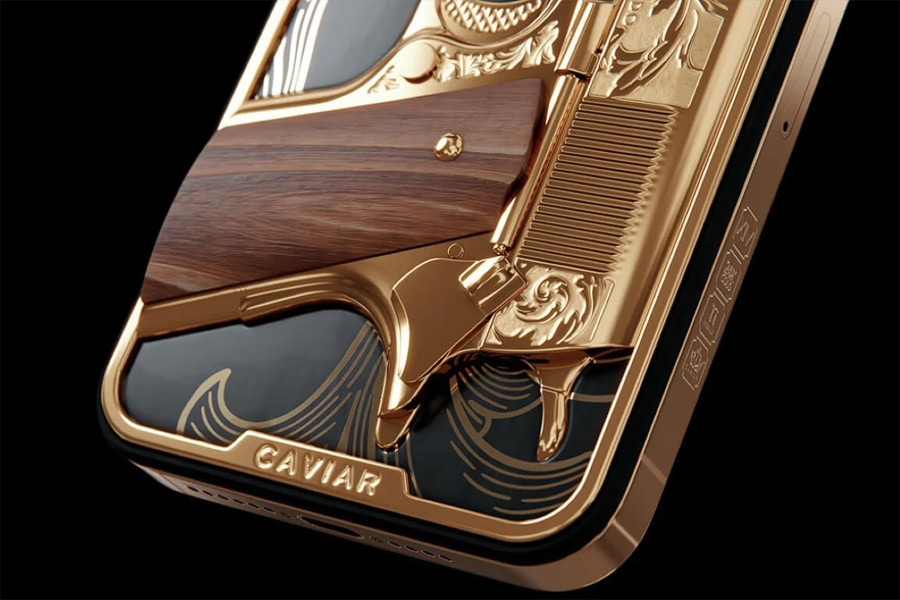 With a starting price of $8630 for the 128GB model, the 'Notorious' edition is not for everyone. Limited to just 99 units, each phone is made to order and takes between 1-5 days to complete. Once ready, the phone is shipped in a lavish briefcase complete with golden details, a certificate of authenticity, and the phone itself. As for whether it comes with a gold-plated USB-C cable, that remains a mystery. Also you might be interested in the best gold watches for men.