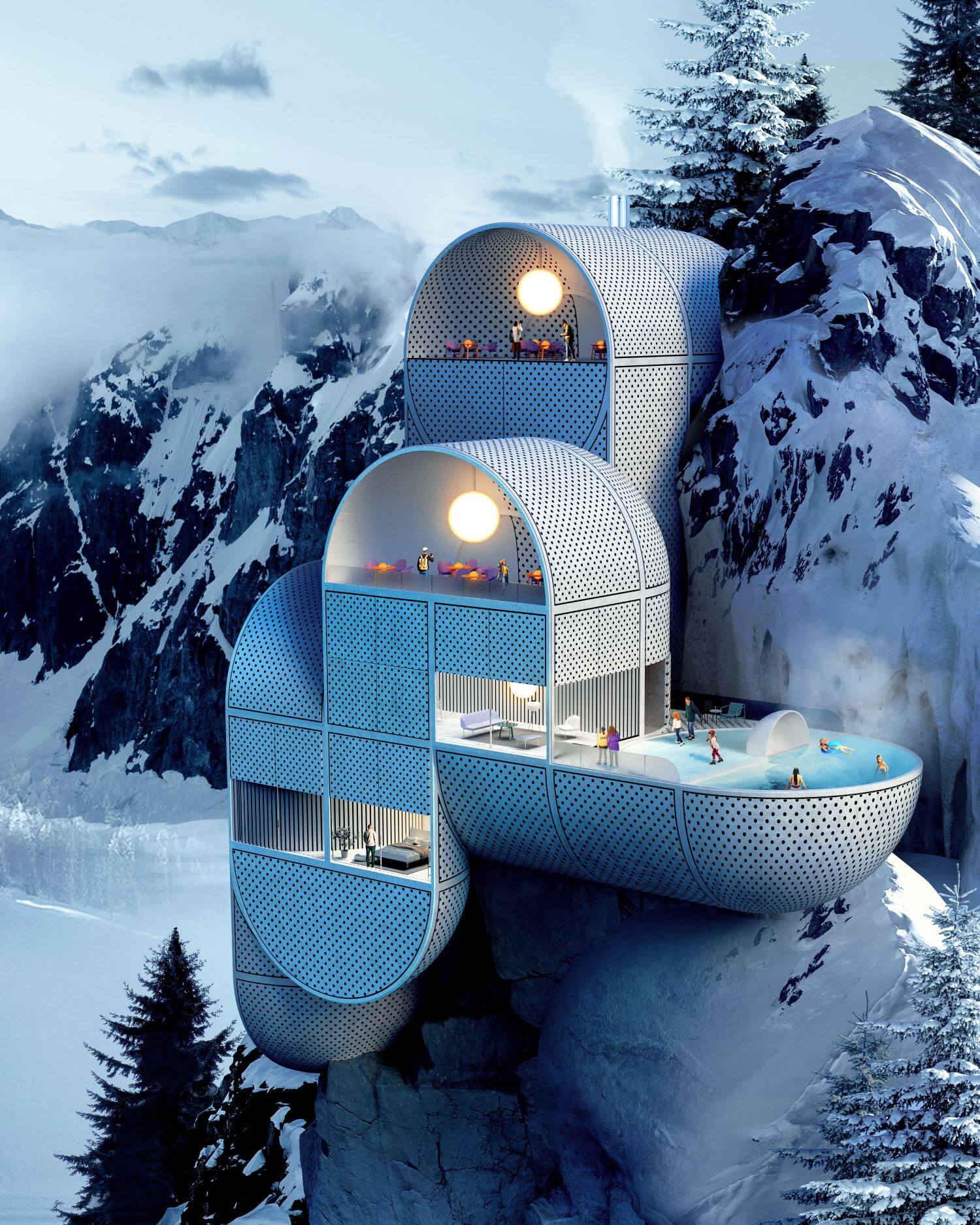 The Mountain Lodge by ANTIREALITY, is a conceptual project of a small resort situated at a rocky ledge. The design proposal is meant for a weekend getaway destination as well as a place to rest, intended for mountain climbers. Thanks to the circular nature of the structure, the building's placement, and massing – the object is well fitted into the surrounding environment. Owing to the abstract geometrical approach towards the design, the functional flow of the lodge does not reflect the traditional floor arrangement. All of the functions are divided among three basic modules connected two by two circulation cores. The site has an access path, leading to the main entrance of the resort, located on the top floor of the building.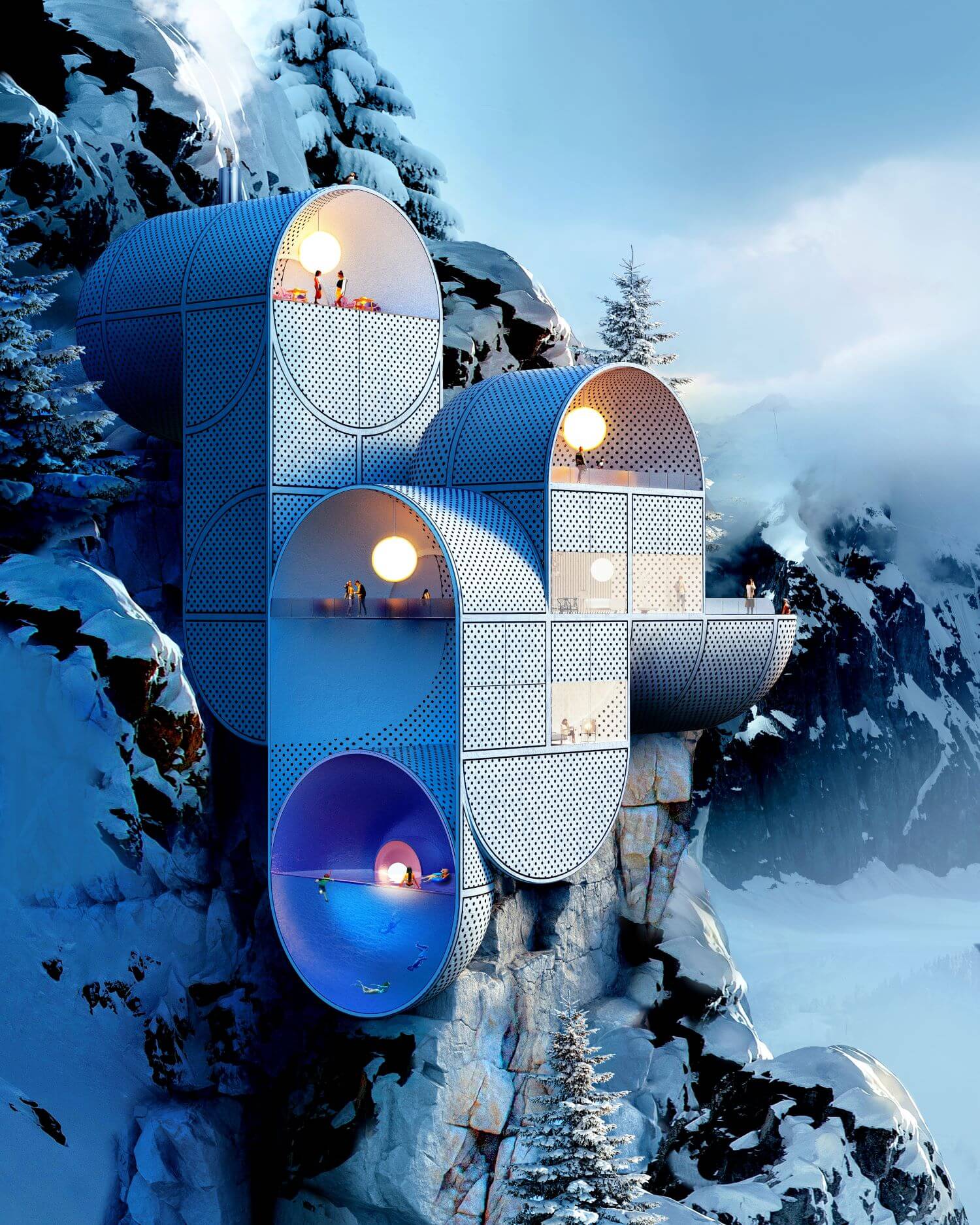 The key to this project was to design the structure that shape integrates into the topography of the mountain range. The geometry of the building, as well as facade materials, refers to the winter scenery of the surrounding context. The location of Mountain Lodge provides a fantastic view of the surrounding nature. Thanks to the three cafe/restaurant terraces, two rooftop pools, and viewing deck, visitors are able to enjoy the sight from a number of different angles. The design of the object allows close interaction with the surrounding nature while providing shelter from cold and windy weather.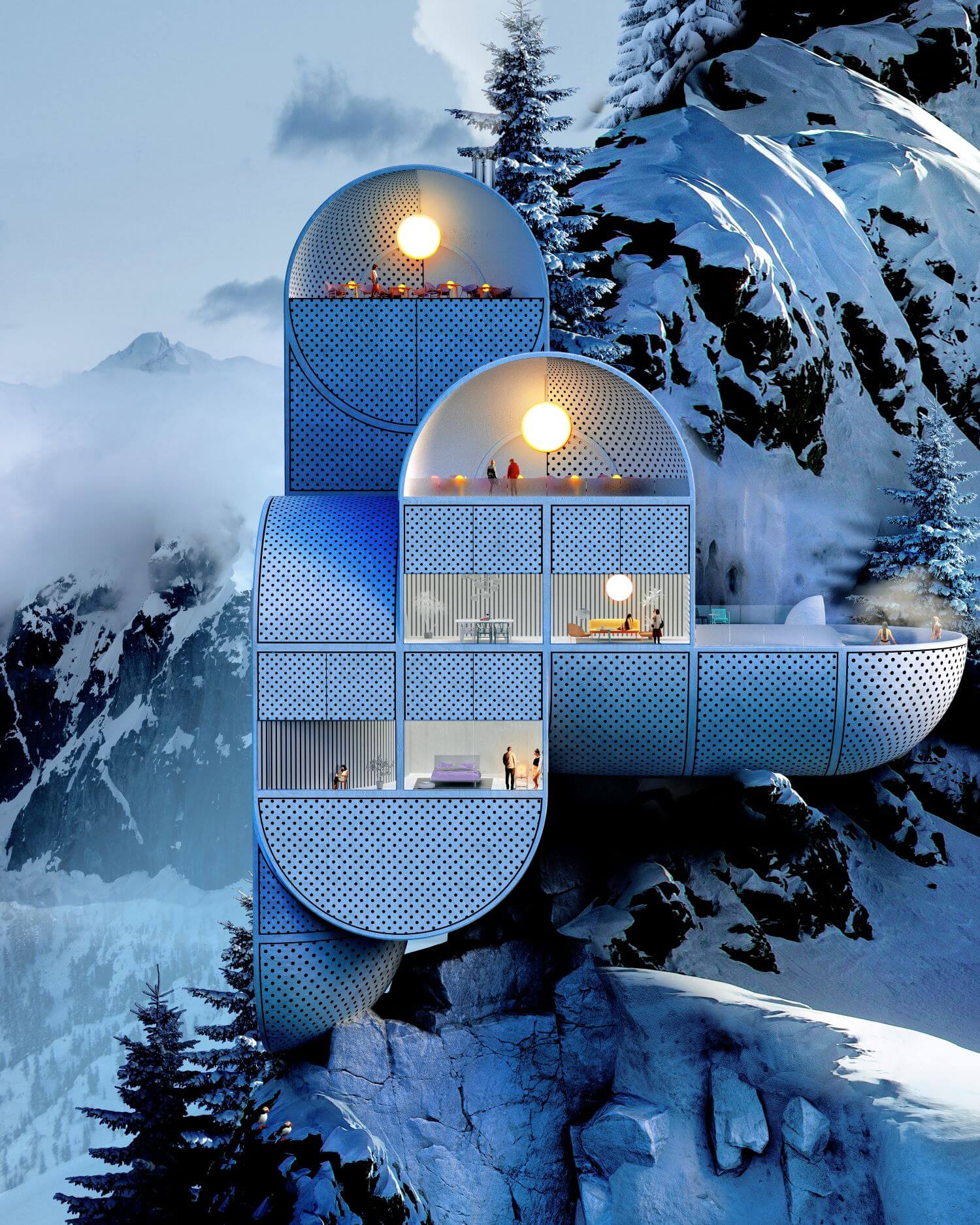 The Mountain Lodge accommodates a café, a restaurant, spa, guest rooms, outdoor/indoor pools, viewing terraces, and an ice rink. Thanks to the irregular shape of this 930m2 building all of the functions are distributed among six floors contained within a 20-meter height lodge.