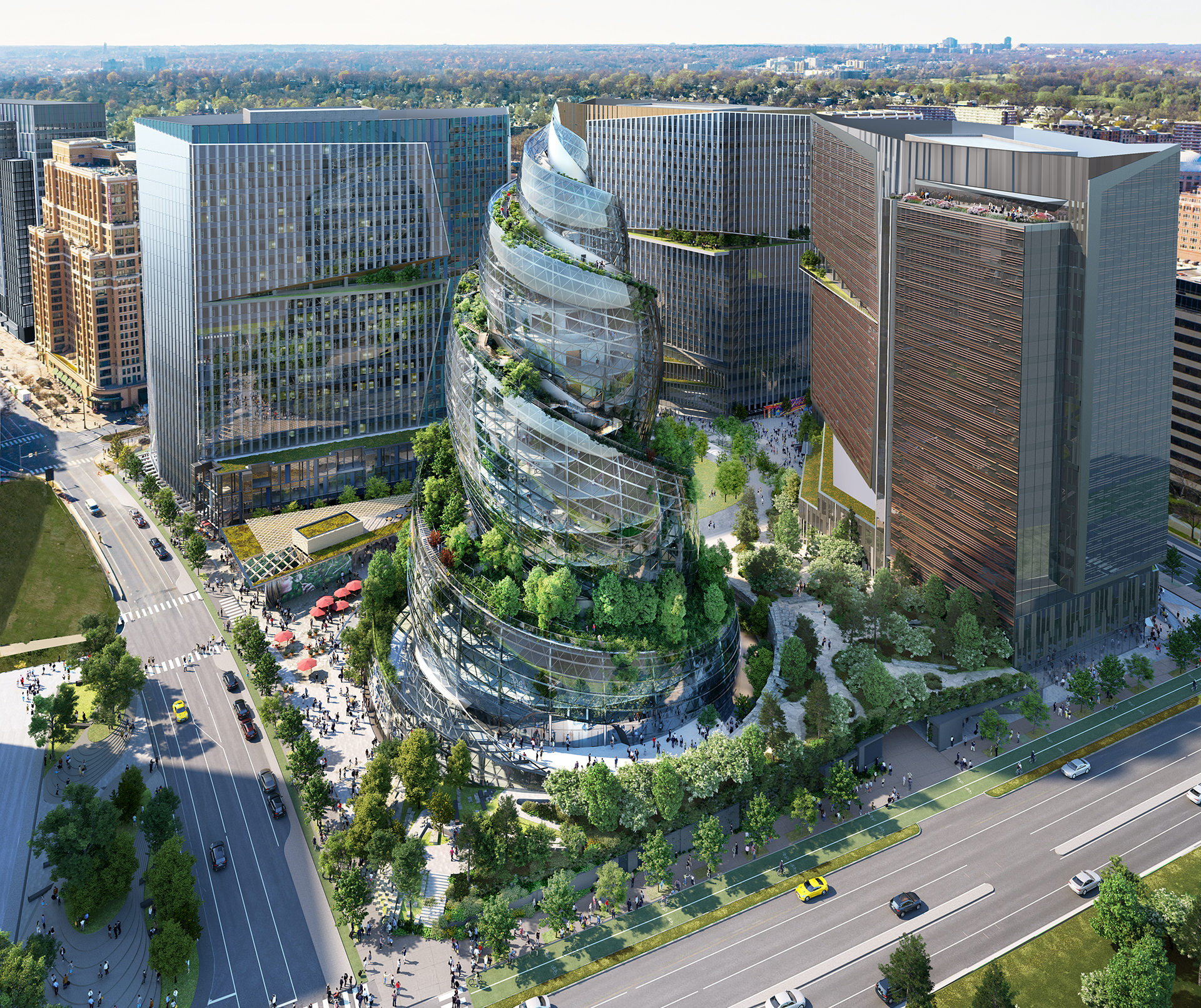 The spiral-shaped glass tower designed by architecture studio NBBJ for Amazon's second headquarters has been given permission to be built in Arlington, Virginia. Called The Helix, the striking tower will be one of three office buildings in Arlington County that will make up Amazon's second headquarters, Amazon HQ2.
Arlington's County Board, a five-member governing body, unanimously approved the decision to build the 350-foot (106-metre) spiralling tower, which has been likened to the "poop emoji". Originally proposed in February 2021, The Helix has passed a lengthy approval process, including various public hearings.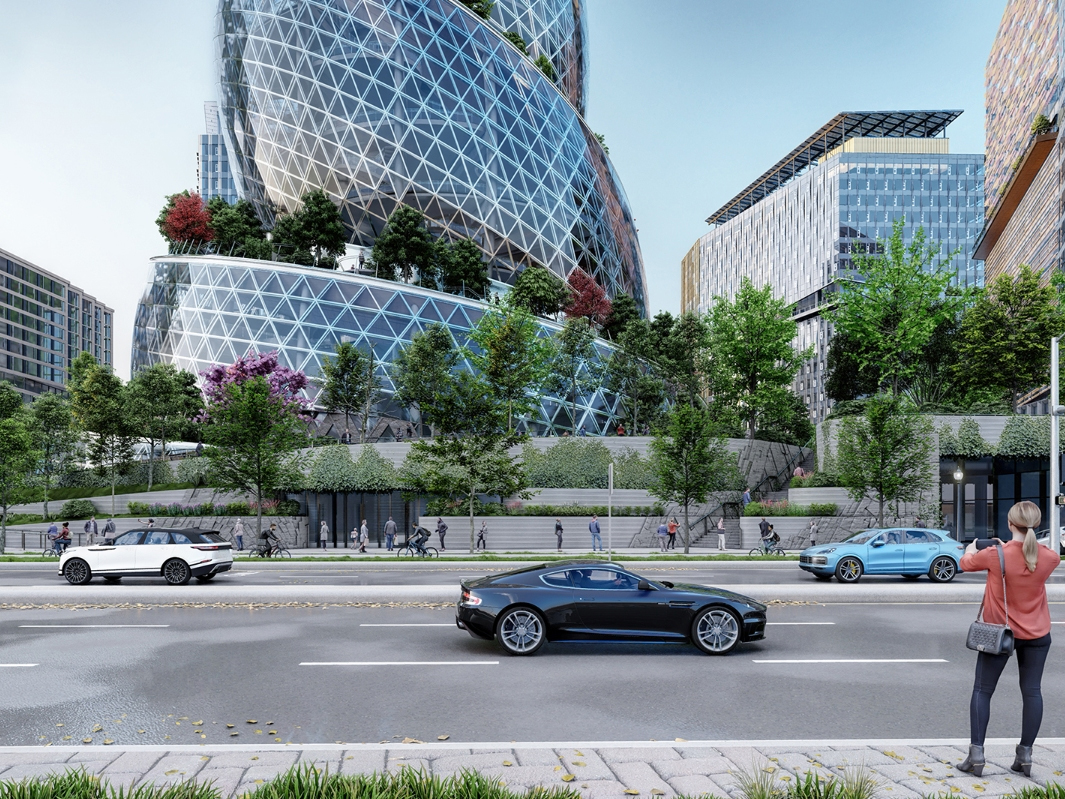 Designed by NBBJ as "an environment that proposes healthy work", The Helix will include tree-covered walking trails that spiral around its outside for employees to walk on. Virginia was announced as the home of Amazon HQ2 after a nationwide competition. In 2018 the online retailer planned to split its second headquarters between Arlington and a location in New York's Long Island City neighbourhood.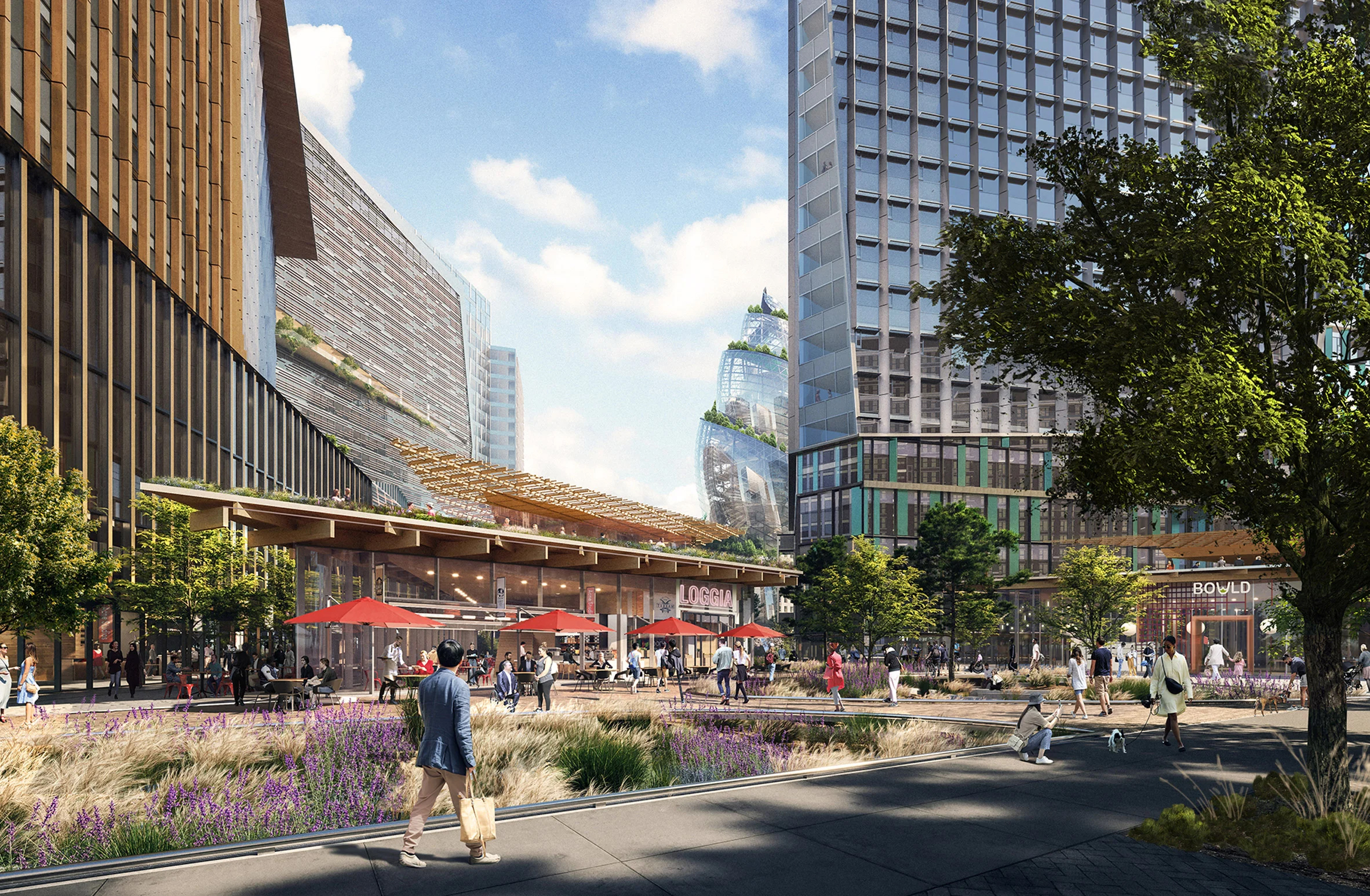 This decision was scrapped in 2019 after Queens residents and politicians argued that building the project in the area would exacerbate New York's already-sky-high rents and its cramped built environment. Amazon HQ2's buildings are slated to become some of the tallest in Arlington County, and will stand out against the nearby skyline of the District of Columbia, where skyscrapers are banned.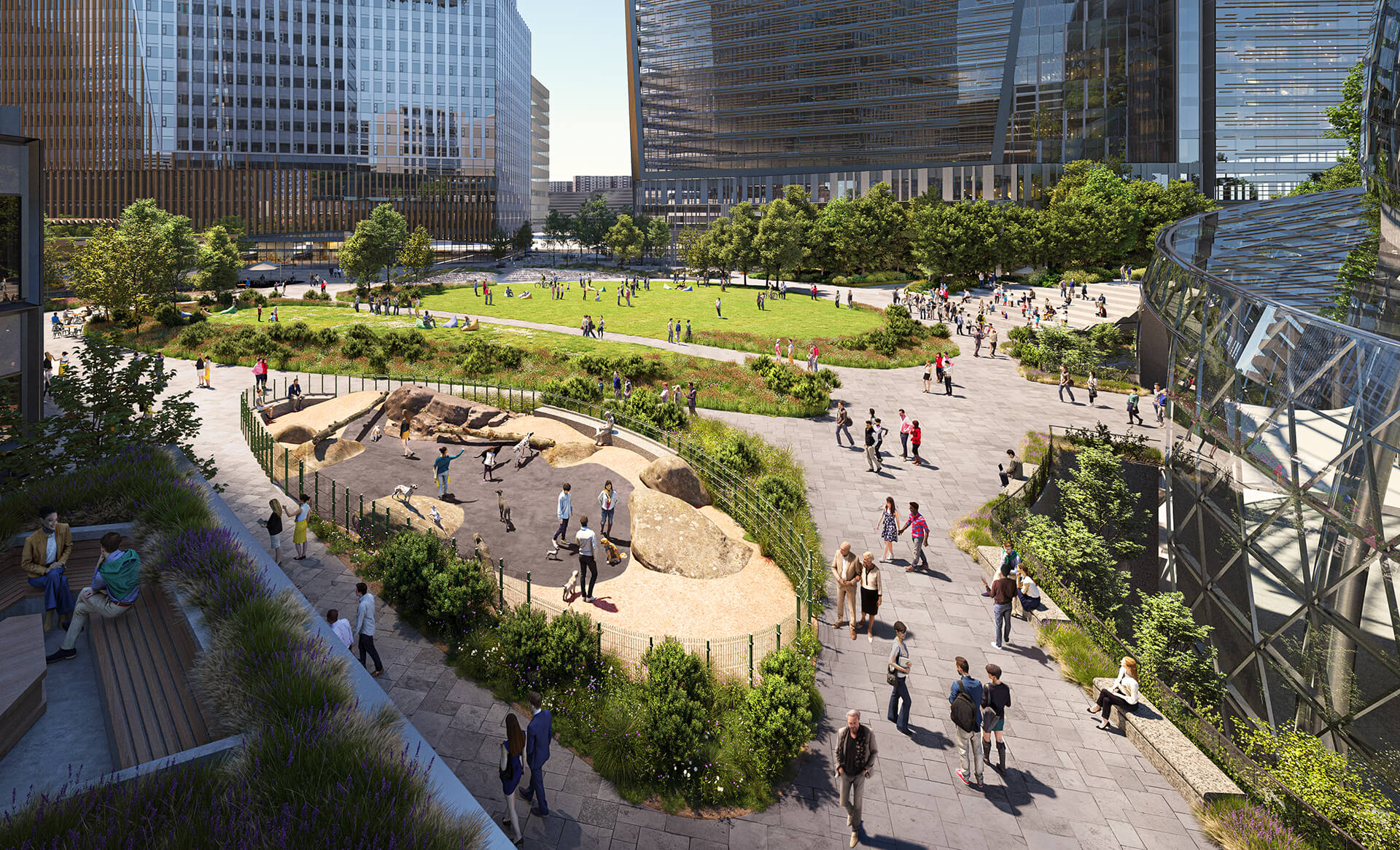 Following the release of The Helix's design, people took to social media to poke fun at its unusual structure, suggesting it resembles everything from soft-serve ice cream to a Christmas tree and a cartoon turd. Also don't forget to check 15 most beautiful towers in the world.