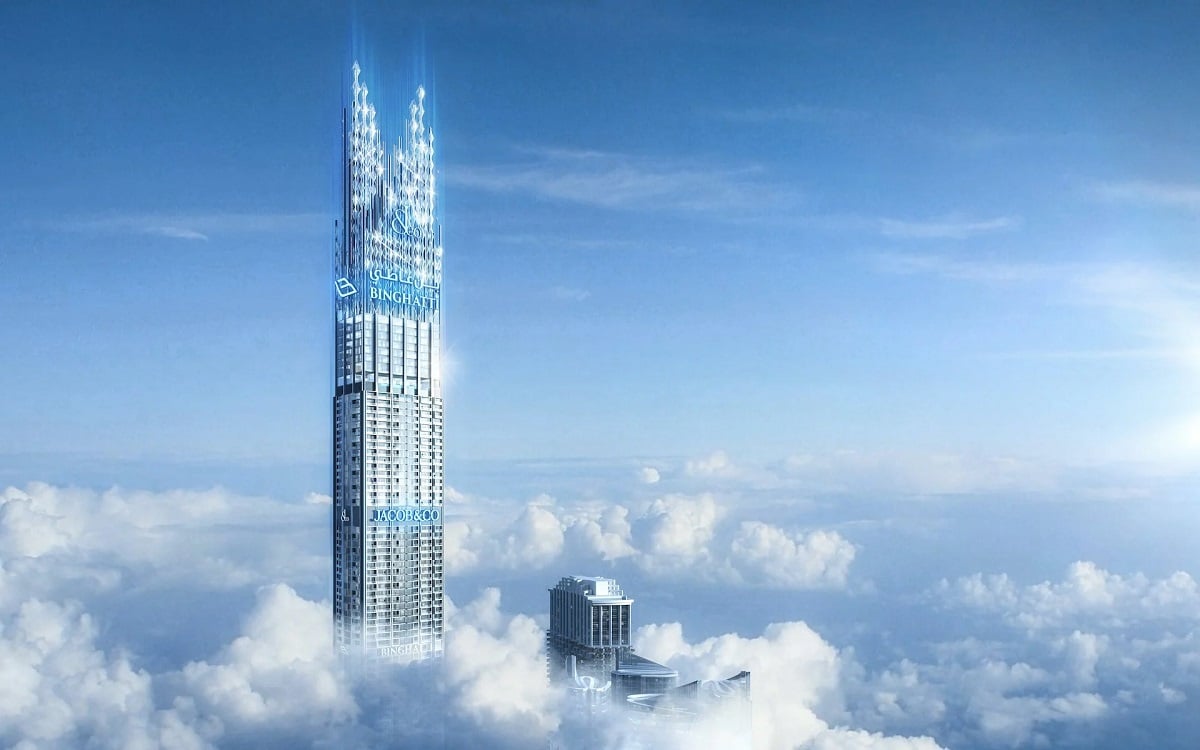 A new skyscraper is on its way to transform Dubai's skyline with an intricate crown adorned with diamond-like spires. Fusing their rich heritage and iconic architectural and horological codes, award-winning UAE property developer Binghatti teams up with luxury jewelry and watch brand Jacob & Co to introduce the emirate's newest monument.
Set to become the tallest residential tower in the world, Burj Binghatti Jacob & Co Residences pays homage to its maker's complex timepiece construction and high-jewelry aesthetics. Soaring high above the cityscape, the ultra-luxury hypertower forms a slender silhouette topped by an elegant crystal-like crown, emulating Jacob & Co's renowned finely-carved gems in the sky.
On 15th November, the site was inaugurated by Binghatti's CEO, Muhammad Binghatti, and Jacob & Co's chairman, Jacob Arabo, to mark the start of construction.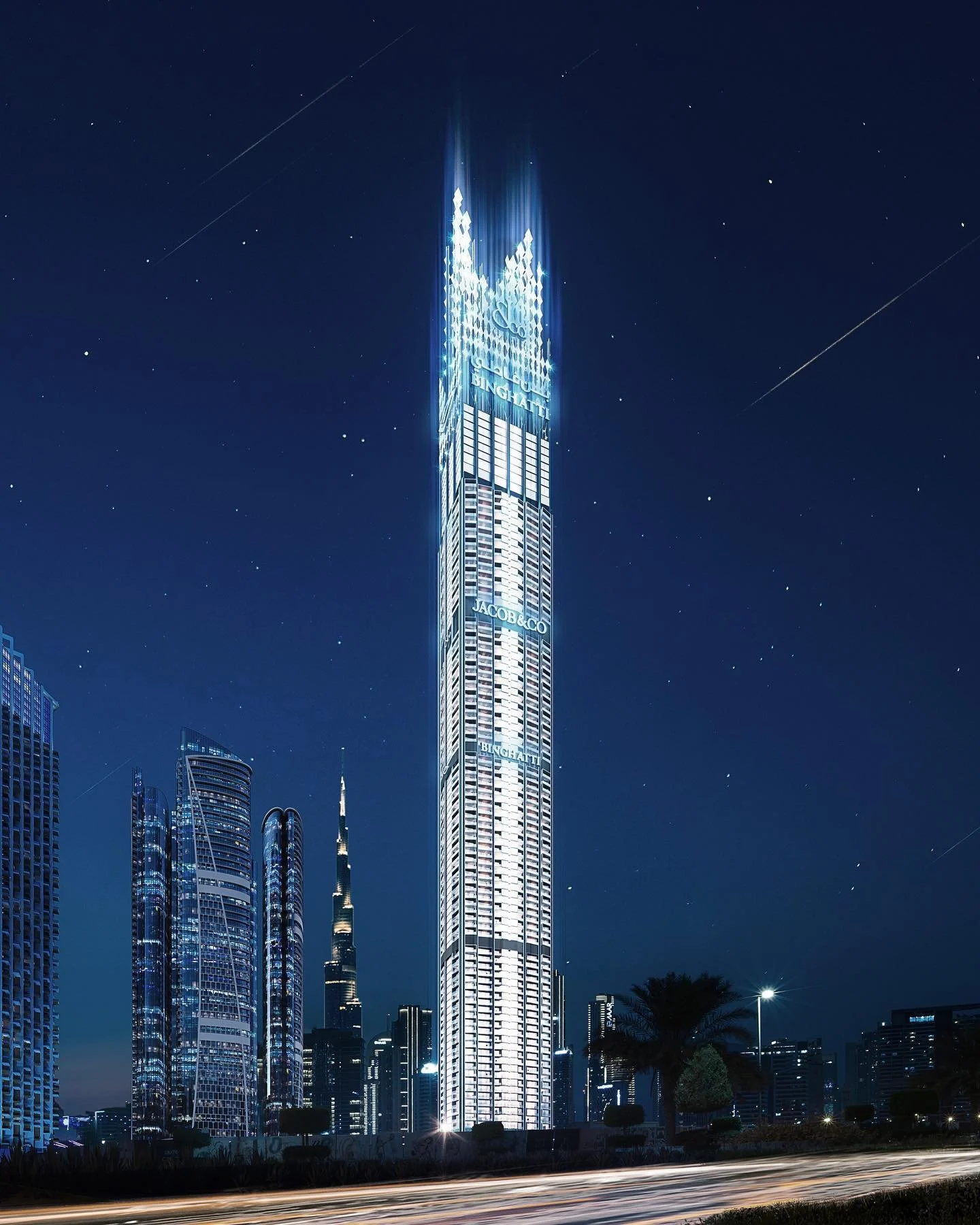 With over 100 stories Burj Binghatti will soon surpass New York's Central Park Tower, currently the tallest residential tower in the world, standing at a proud 472 m (1,550 ft). The hypertower will unfold as an elegant amalgamation of the distinctive design languages of both Jacob & Co – global luxury timepiece and jewelry brand – and Binghatti – one of the UAE's leading property developers.
Renderings reveal the skyscraper to take shape as a narrow glistening form, culminating with a lavish, embellished crown peeking out amid the clouds. Standing as a bold and pure emblem of the two brands' signature design ethos, the structure's peak in particular is a signature constructive display of Jacob & Co's iconic high-end, finely cut diamonds in the skyline.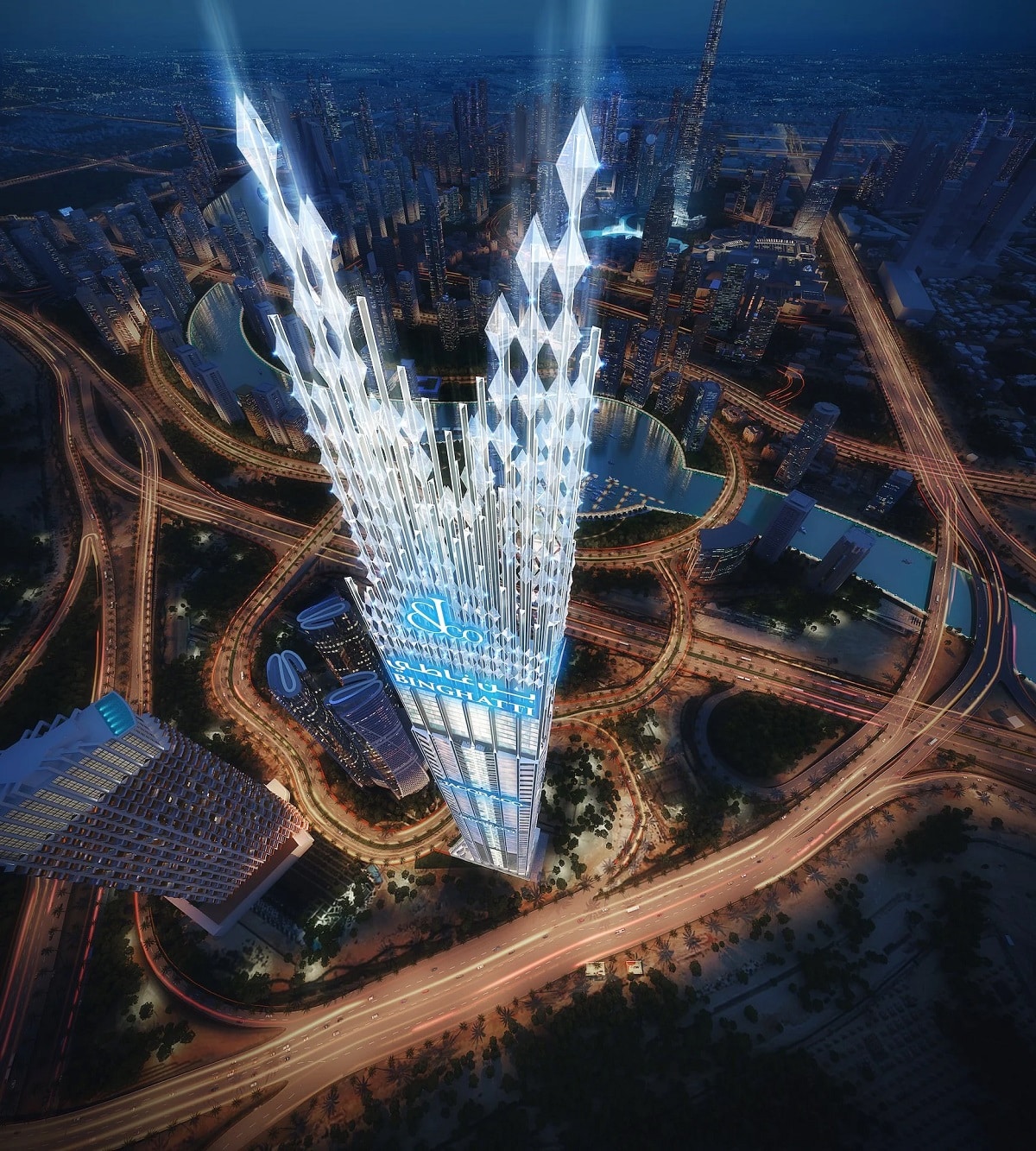 This towering skyscraper is set to inaugurate an unparalleled epoch of ultra-luxury living, providing unique residential experiences in the vibrant Business Bay district. Nestled at its zenith, the most opulent penthouses will offer unending panoramic views of the bustling cityscape, akin to the breath-taking vistas from Dubai's best beaches. Each will be named after Jacob & Co's flagship timepieces, with interior details co-designed by the global brand itself in its signature style.
Burj Binghatti will also be home to several luxury amenities including an infinity pool overlooking Downtown Dubai, a luxury spa, and a gymnasium. A dedicated concierge team offering à la carte services such as daycare, bodyguards, chauffeurs and private chefs, will also be available to residents for a bespoke living experience like no other. Also be sure to check our lists of the most beautiful towers and top 20 world tallest buildings in the world.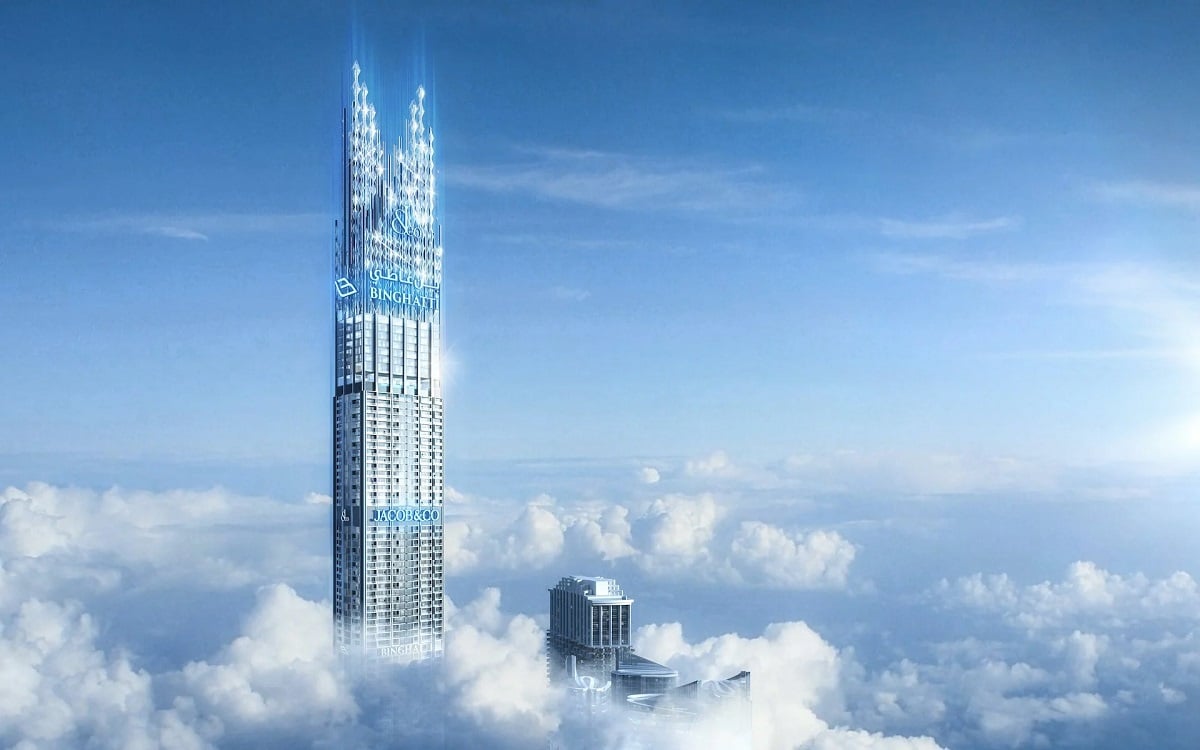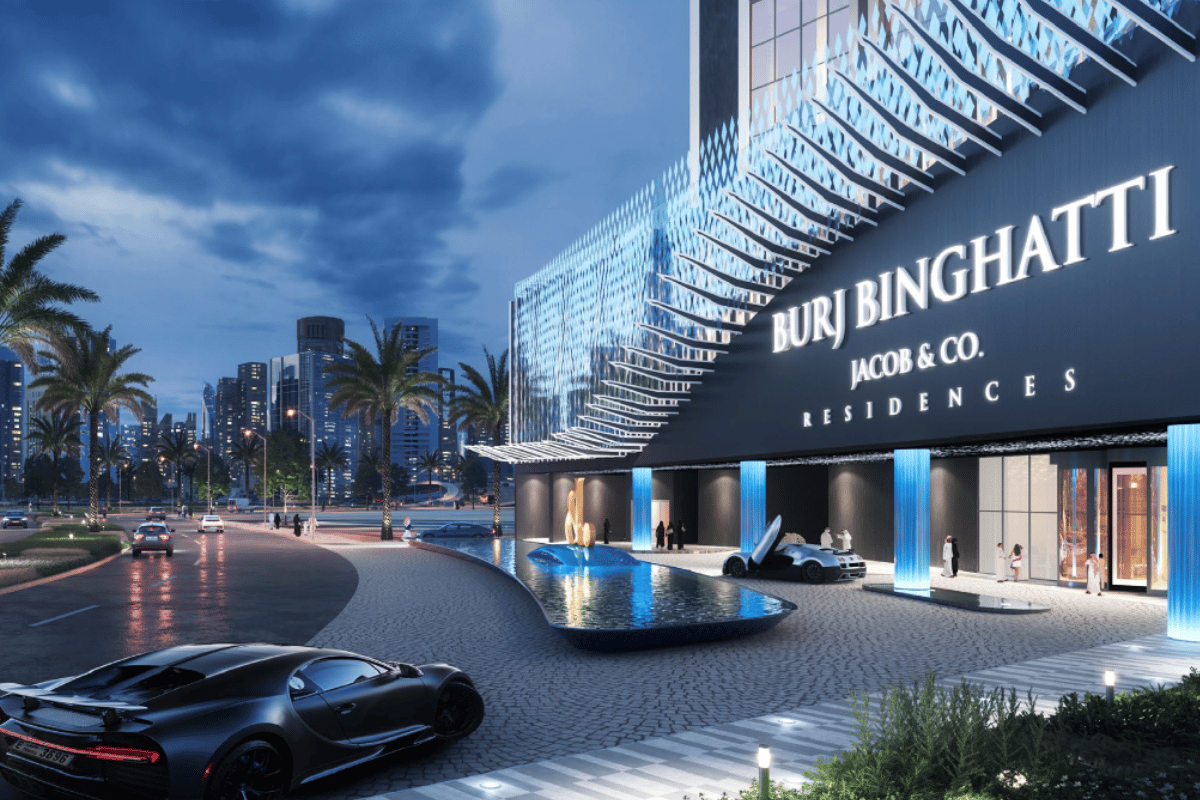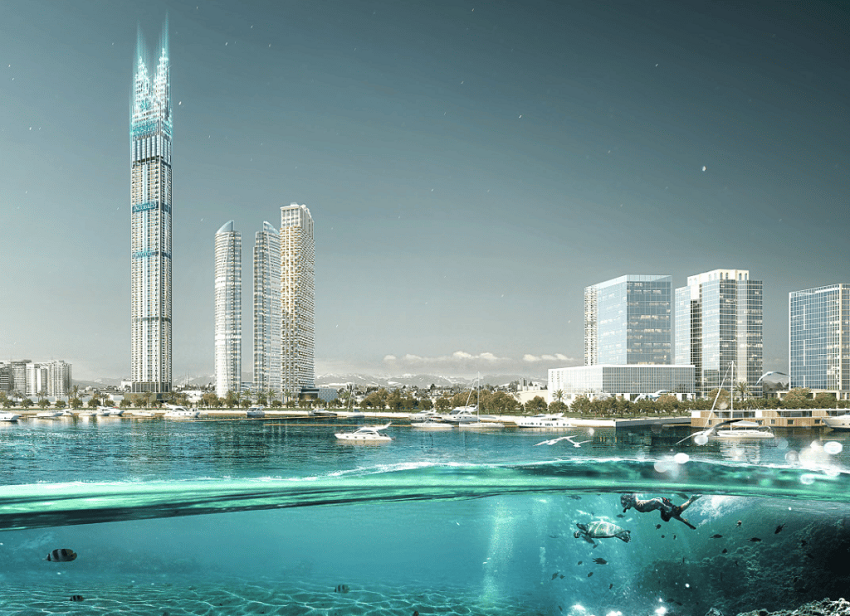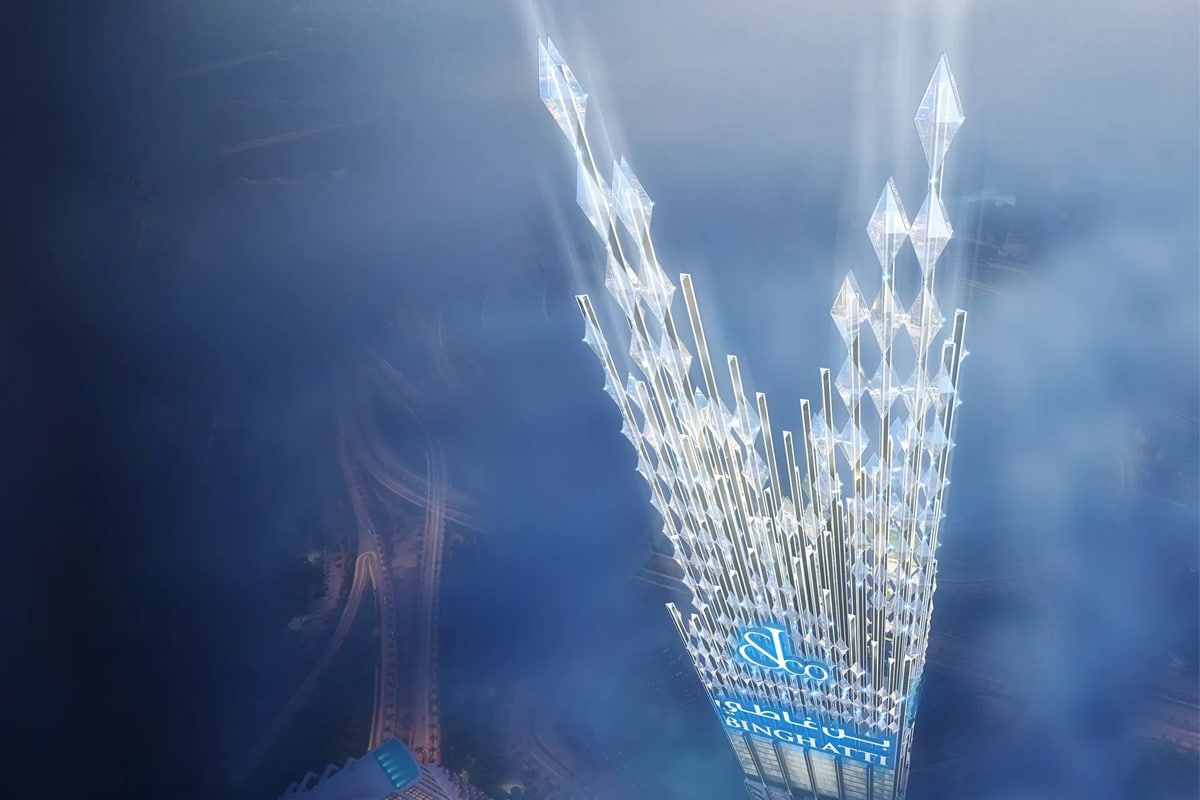 All images source: binghatti.com