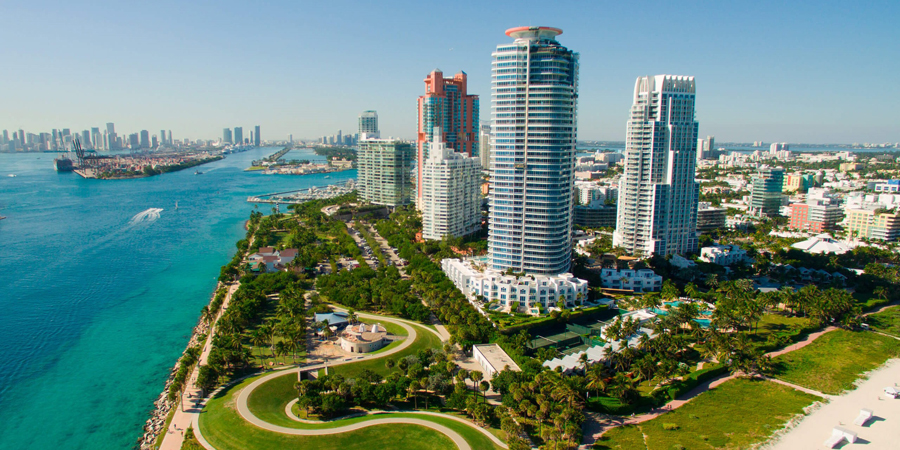 South of Fifth (SoFi) is one of the trendiest and ultra-luxury neighborhoods in South Beach, Miami. It is easy to find luxury buildings on South of Fifth. The amazing views of the ocean and beach make SoFi popular among everyone looking for luxury condominiums.
From casual apartment owners to celebrities, everyone wants to know about the top 10 luxury buildings on South of Fifth. The right choice for a luxury building in Miami can be a haven of peace, privacy, and comfort.
So here's a list of the top 10 luxury buildings on South of Fifth you should check out.
Apogee South Beach
The 22-story Apogee South Beach Condo is an unmissable landmark on South Pointe Dr, Miami Beach. Apogee South Beach was completed in 2008. It is one of the most prestigious and luxurious condo developments in South Florida. Apogee South Beach is easily one of the top 10 luxury buildings on South of Fifth . The Related Group developed this high-rise with design inputs from Sieger Suarez.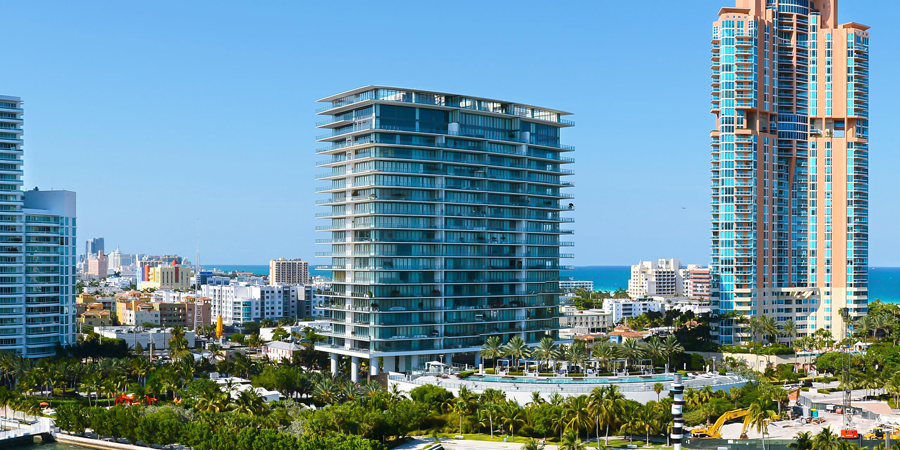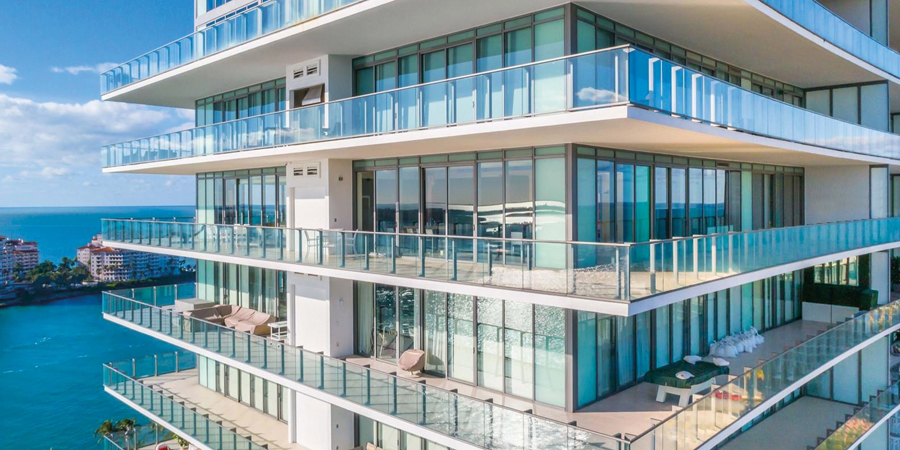 The Apogee South Beach redefines luxury with its 67 condo residences. Each condominium has expansive views of the city, riverfront, and bay. Each unit comes with bathrooms designed with vanity style variations. They come with fully furnished kitchens with Salvatore cabinetry, a Franke sink and faucet, and 27″ SubZero refrigerators.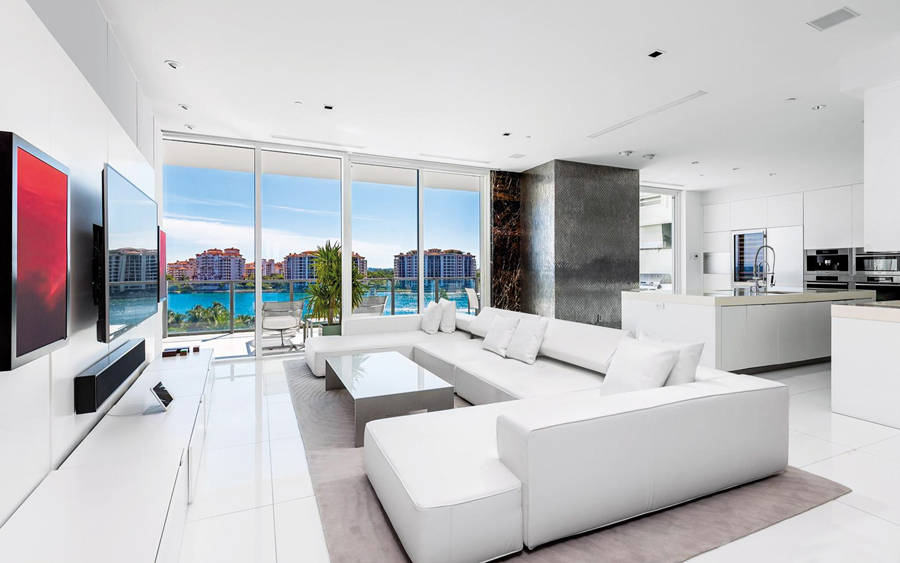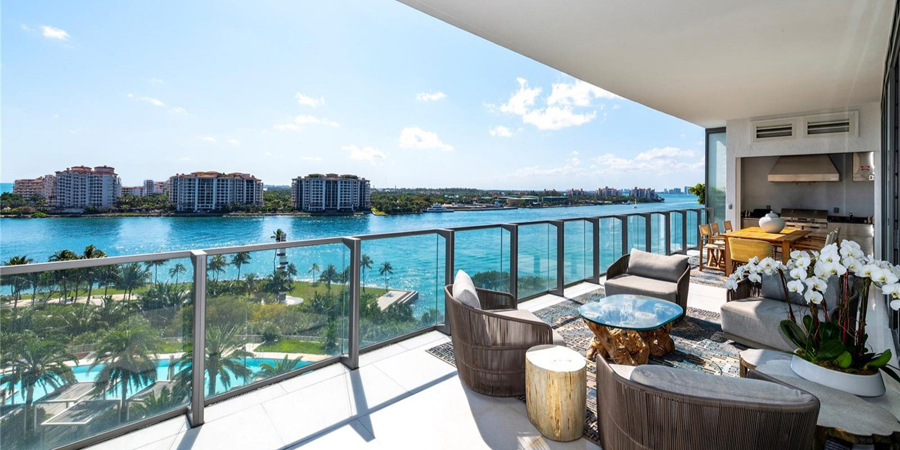 Each residence has access to world-class AMX© Interactive smart panel security, spa, valet, and several other building services. Resident amenities include a fitness center, infinity-edge pool, state-of-the-art spa, open-air party pavilion, private lobby, enclosed parking garage, and private elevator.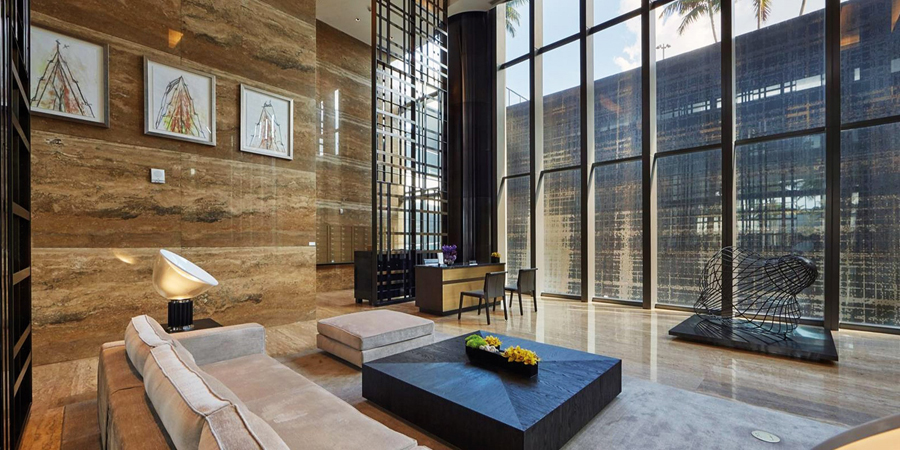 Continuum Miami
Continuum Residences in South Beach is the ultimate destination for ultra-luxurious living in Miami. The location of the two-tower condominium is ideal for anyone looking for excellent views at all times of the day. The residents have access to over 1000 feet of pristine sandy beaches making it one of the top Miami luxury buildings.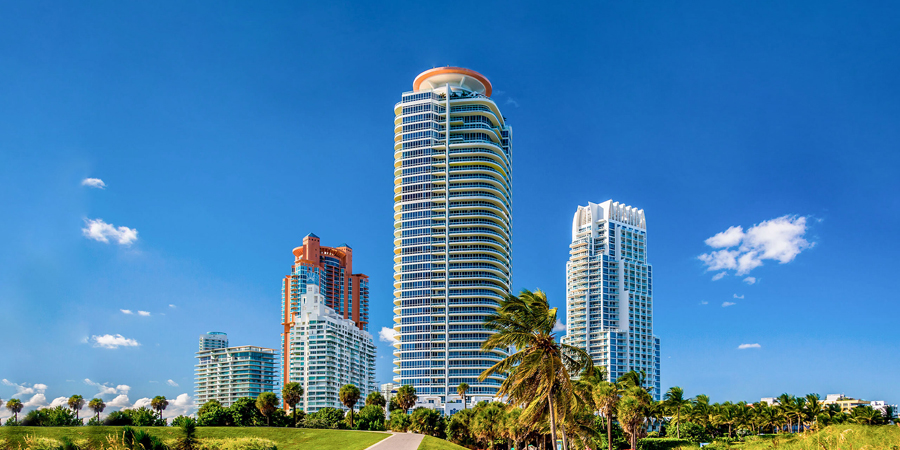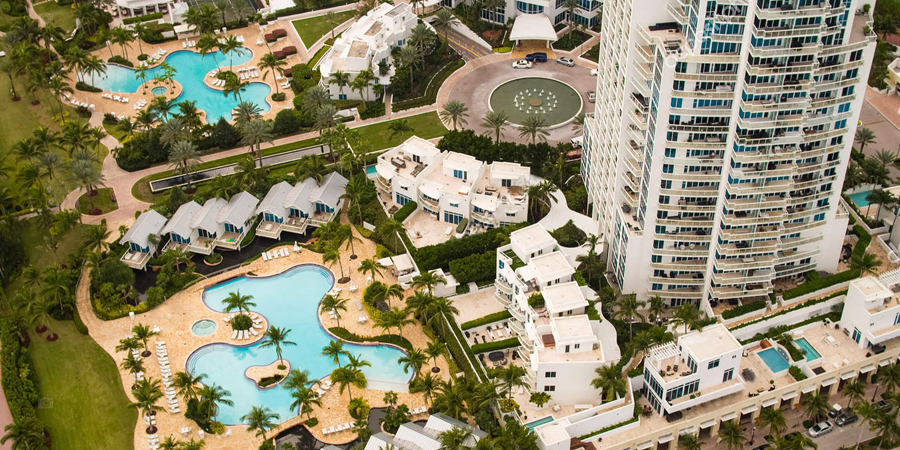 The soaring resort-style building was developed by Continuum Company (led by Ian Bruce Eichner) and the interiors were designed by Allen Saunders. It was completed in 2008. The two imposing towers have 42 and 37 floors respectively. The Continuum South Beach stands out due to its massive 2-story lobby and resort-like amenities and services.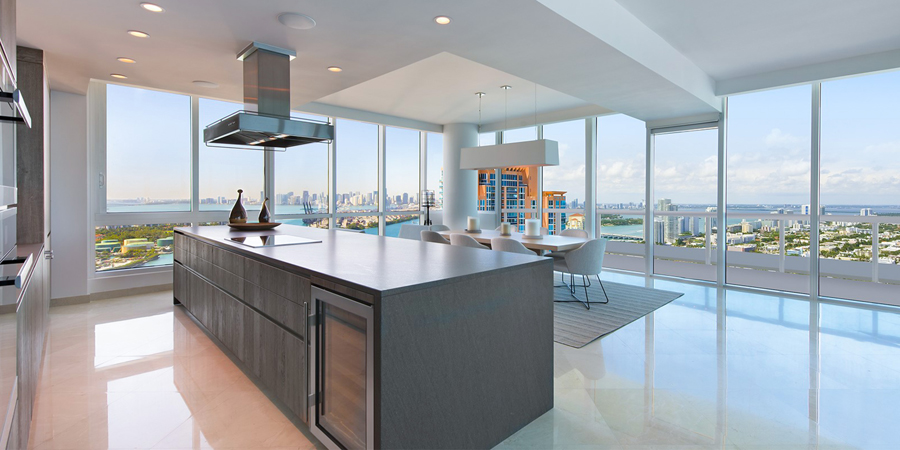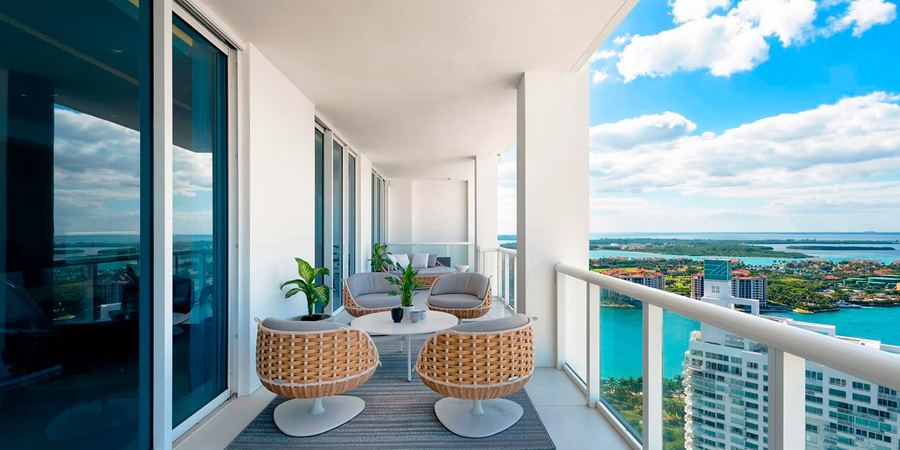 It has over 500 units complete with an infinity-edge pool, sundecks, a 3-story fitness center, tennis court, and more. Continuum South Beach strives to provide the residents with an aspirational yet tangible lifestyle.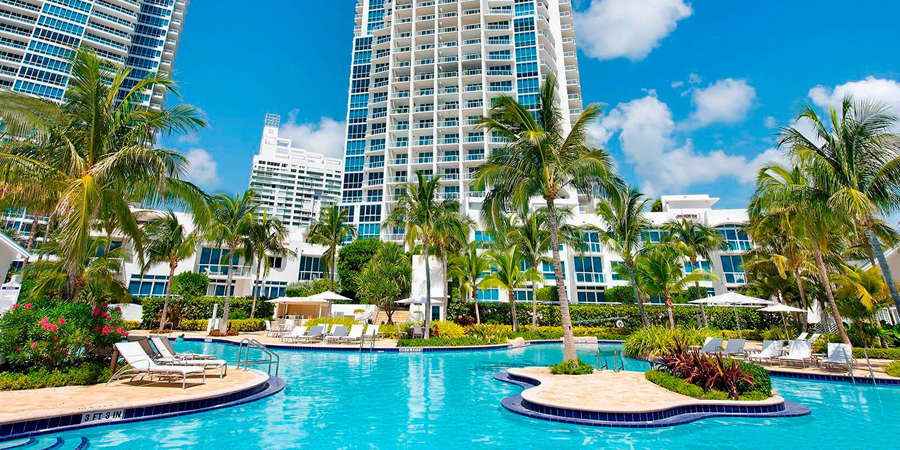 Murano at Portofino
Do you want to explore residences where comfort blends in with the South Beach lifestyle? Then the Murano at Portofino in Miami should be your first stop. The highly stylish residential enclave tower on Florida's South Beach has 189 condo residences.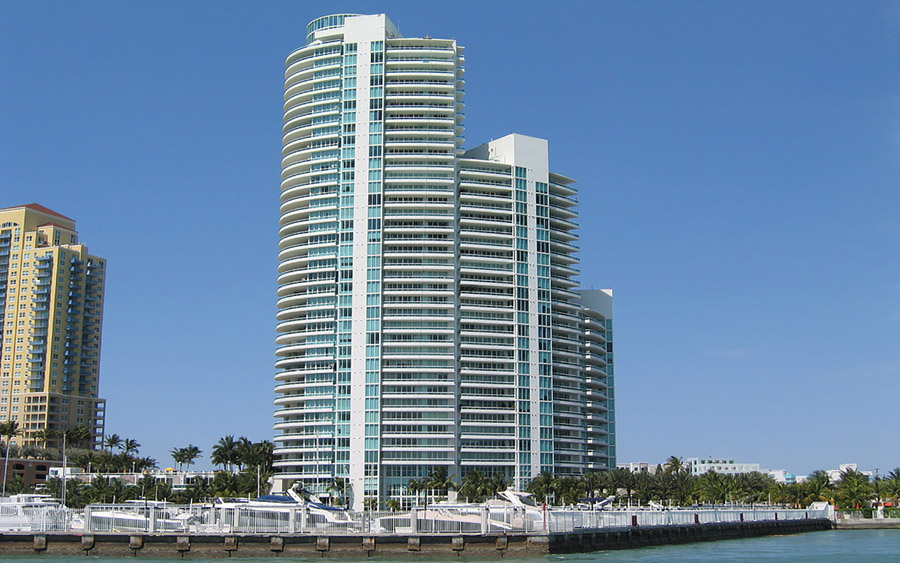 Murano at Portofino is a 37-story wonder with one, two, and three-bedroom luxury residences. The owners get access to a fully-equipped fitness center, concierge services, tennis courts, and expansive views of the city and beach from private outdoor terraces.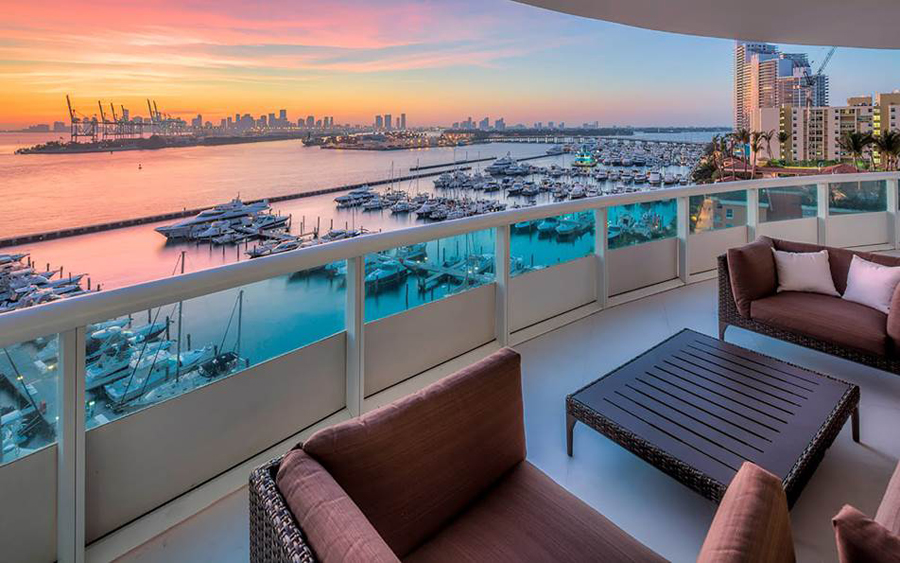 Lush grounds like these are rare inside other buildings in Miami.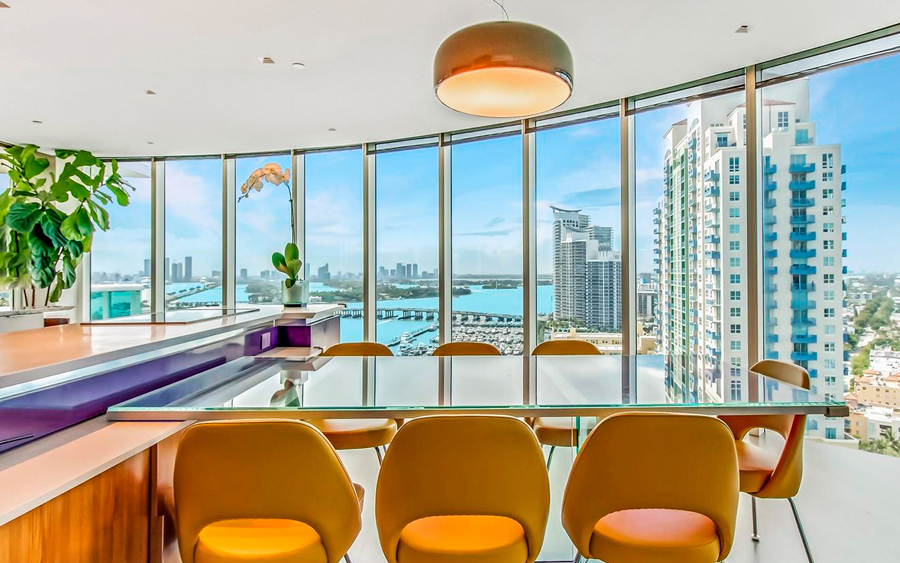 It is ideal for families and children to spend time together and play in complete safety. Residents of Murano at Portofino are greeted by an array of South Beach restaurants and cafés, art galleries, shopping centers, and boutiques the moment they step outside.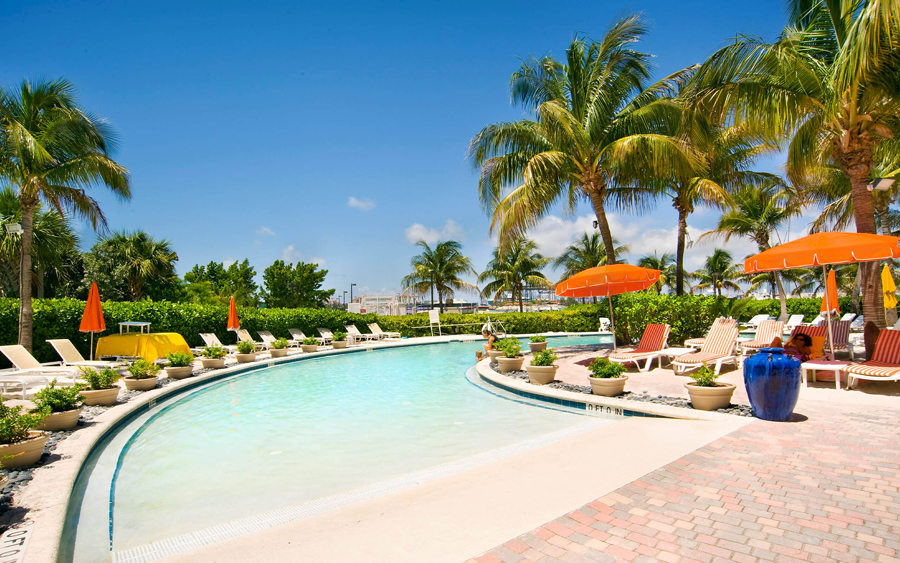 Murano Grande
Murano Grande at Portofino in Miami offers luxury living at its finest. It is one of the most popular South of Fifth luxury buildings on South Beach that hosts some of the largest modern condo units. The construction and design have made Murano Grande a landmark in South Florida. It is an imposing complex of sleek interconnected towers.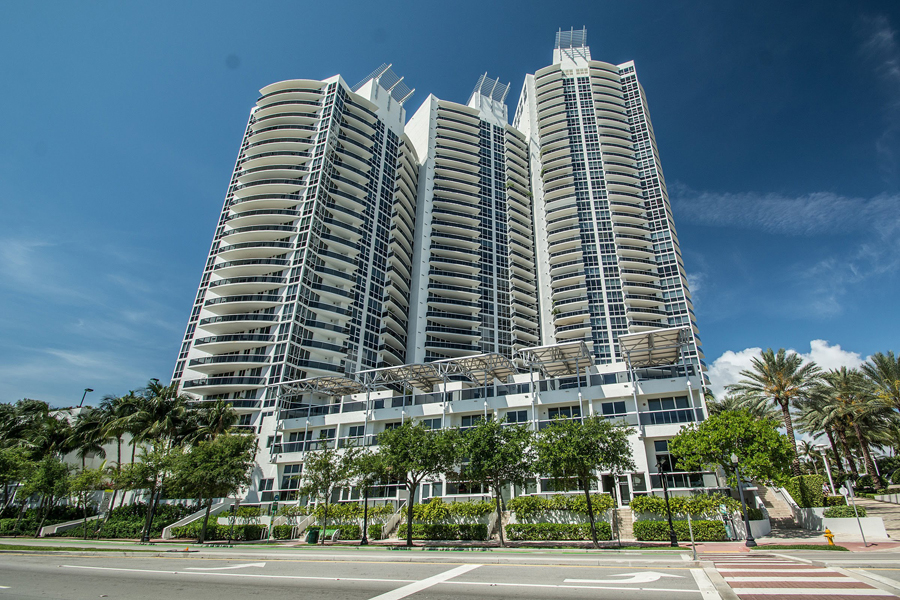 Want to feel the cool sea breeze? Want to hear the calming sounds of the sea? All the residents have to do is crack a window. All units in Murano Grande include large balconies that overlook Biscayne Bay and the ocean.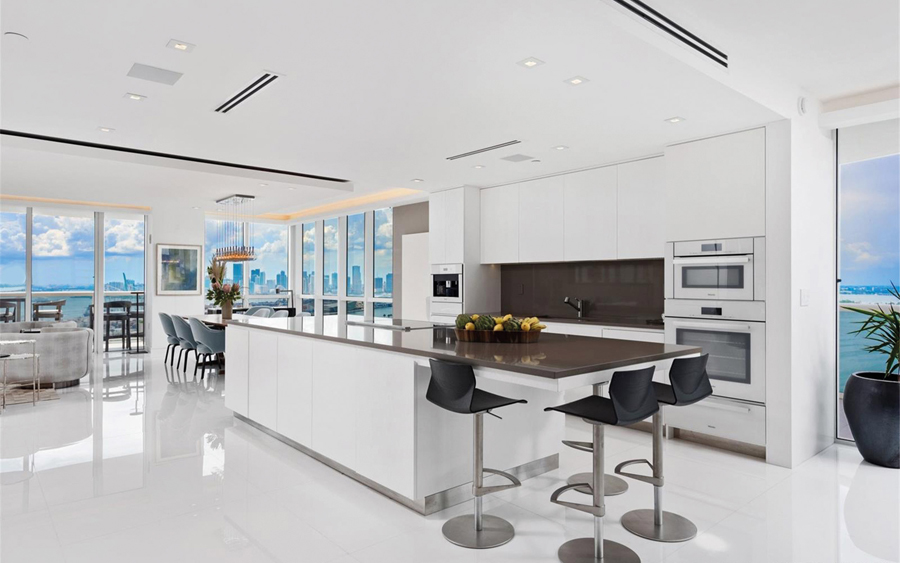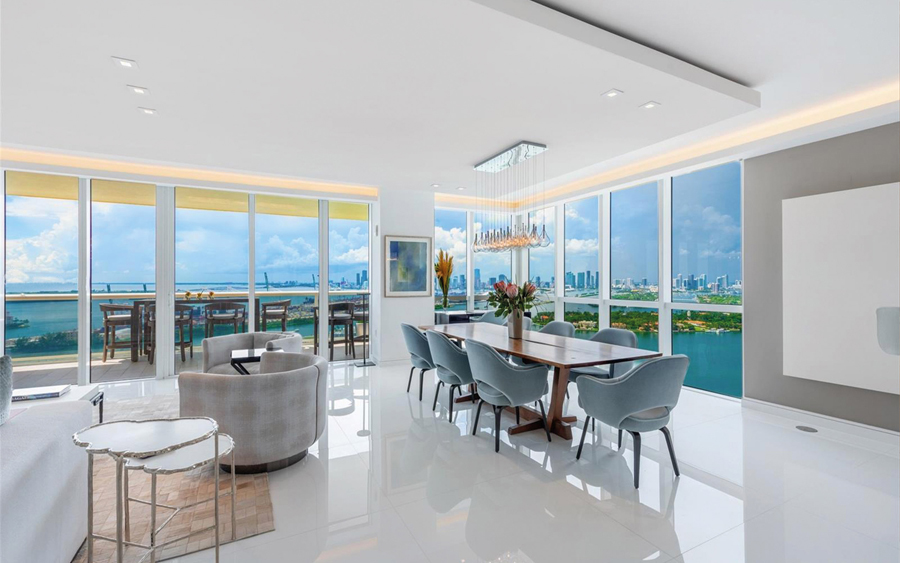 Murano Grande designers and developers have paid attention to the finest details so the residents can enjoy the ultimate comfortable living.
It is an exceptional architectural specimen with high-quality services and amenities for all residents. The units boast 9-feet ceilings giving each residence a regal feel. The European kitchen cabinetry and whirlpool tubs in the marble-clad bathrooms add to the sophistication of Murano Grande. Other amenities include resort areas with an on-site restaurant, full gym, recreation room, heated pool, on-site spa, and tennis courts.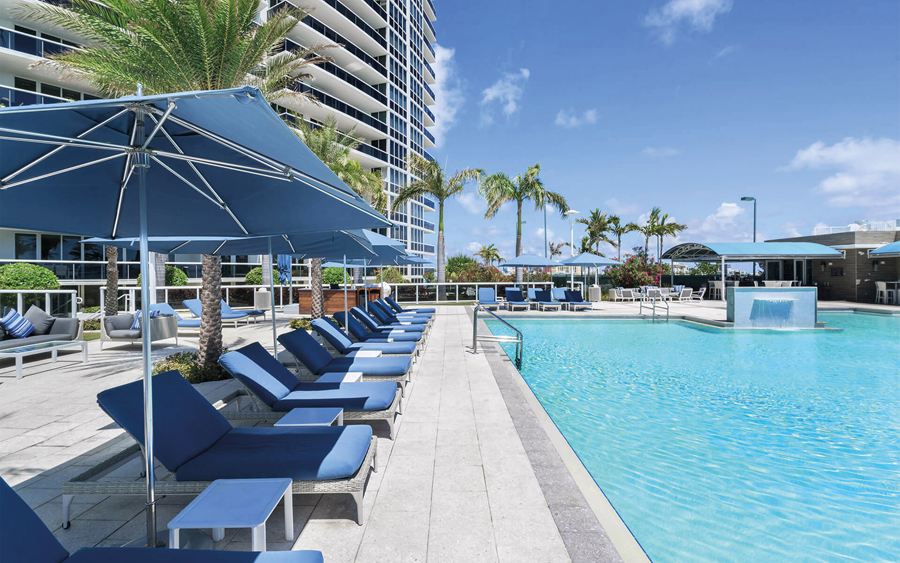 321 Ocean
321 Ocean is the very embodiment of ultra-luxury. It is an exclusive collection of only 21 residences. Located in the heart of Miami Beach – South of Fifth, 321 Ocean is the desired address of anyone with a penchant for privacy and elegance.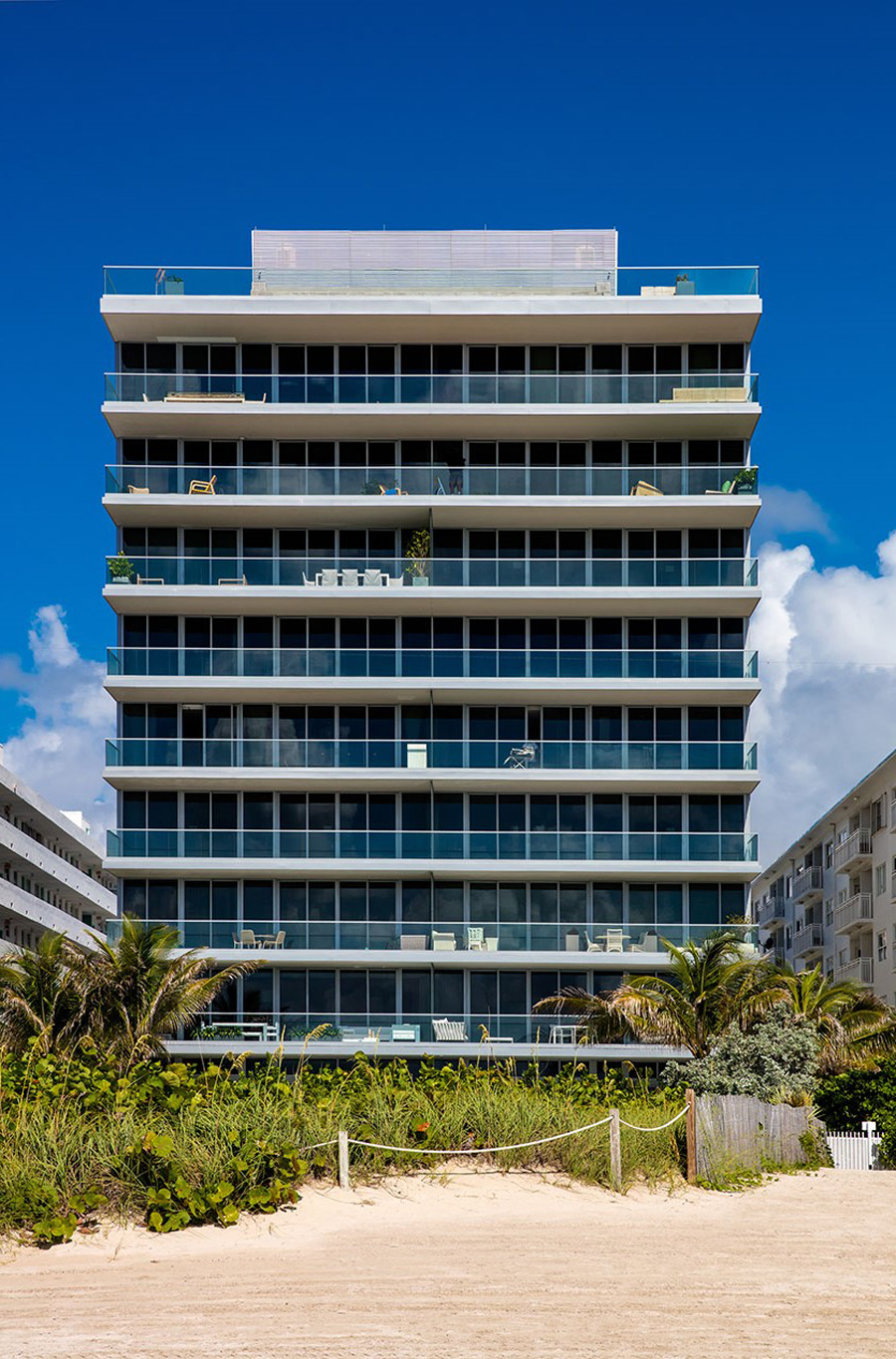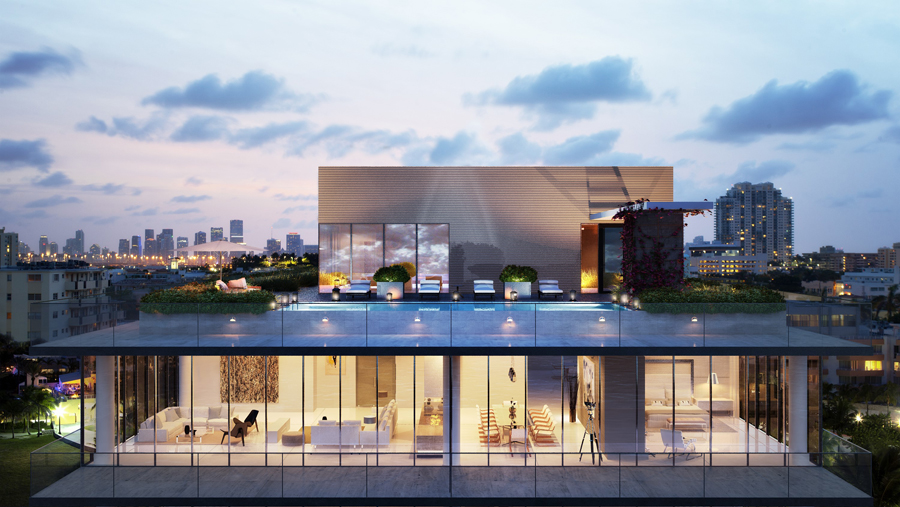 Each home is unique at the 321 Ocean with the most breathtaking views of the beach and bay area.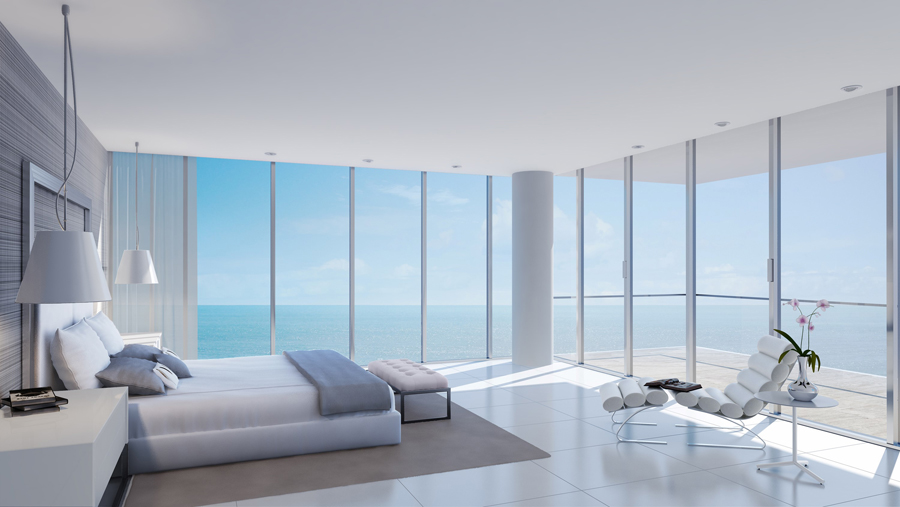 The ultimate luxurious experience has been made possible by developer AGM Aria and the design of TEN Arquitectos. Busta Studio appointed their most experienced designers to envision the interiors of 321 Ocean. The fine landscaping is a result of Enea GmbH's efforts.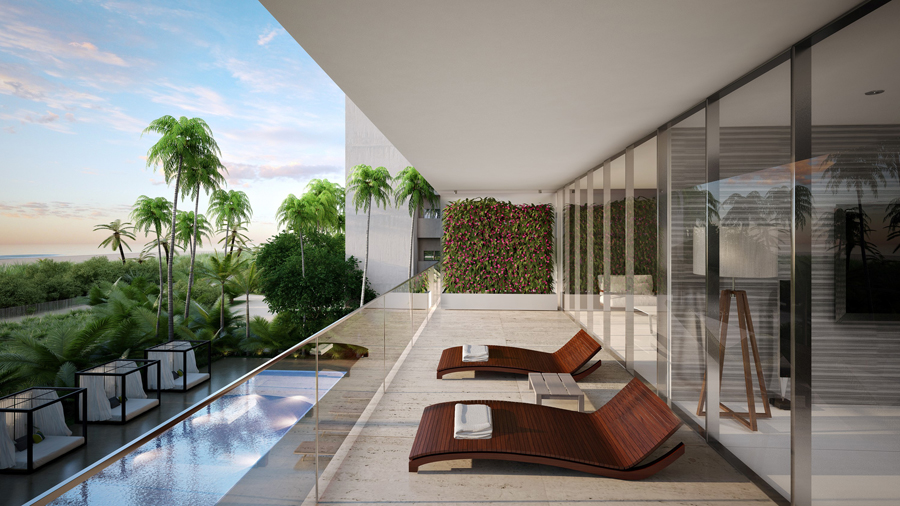 321 Ocean offers unmatched amenities to all residents including the Fit 321 fitness center, and the Ocean Library. The fitness center has state-of-the-art amenities, while the library is a huge collection of unique art, architecture, and culinary books. Amenities also include an infinity-edge heated pool, garden, and recreation areas. 321 Ocean is home to tranquility, yet it's only a few steps away from the bustling culture and dining scene of South Beach.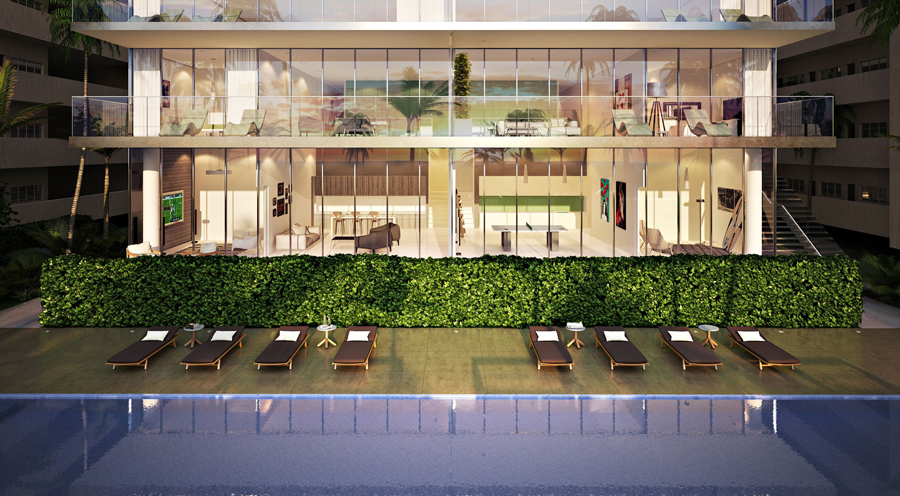 Ocean Park
South of Fifth is now the prime destination for everyone looking for a luxurious home in Miami. However, Ocean Park Condo is the ultimate address for boutique luxury condominiums that everyone desires. These homes are not just stylish, but they promise unique experiences for every owner. Ocean Park boasts tangible and intangible factors that comprise the feeling of true refinement, culture, and comfort.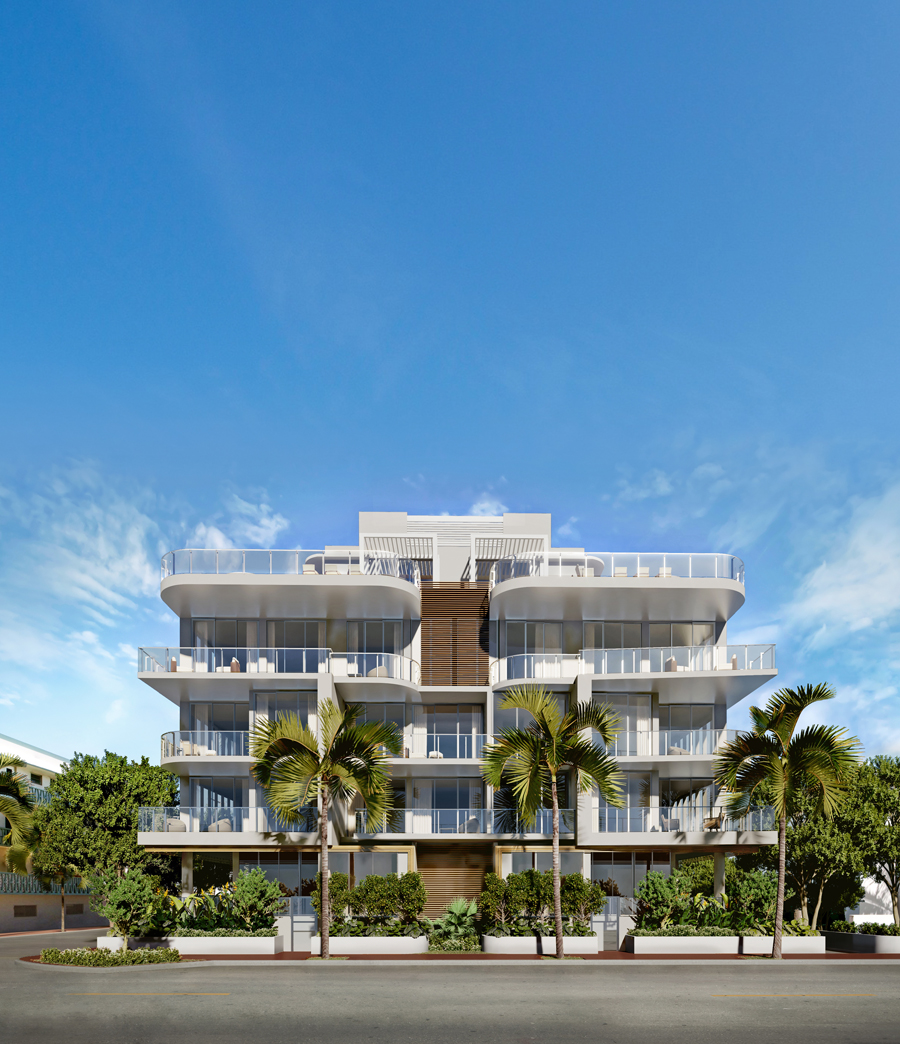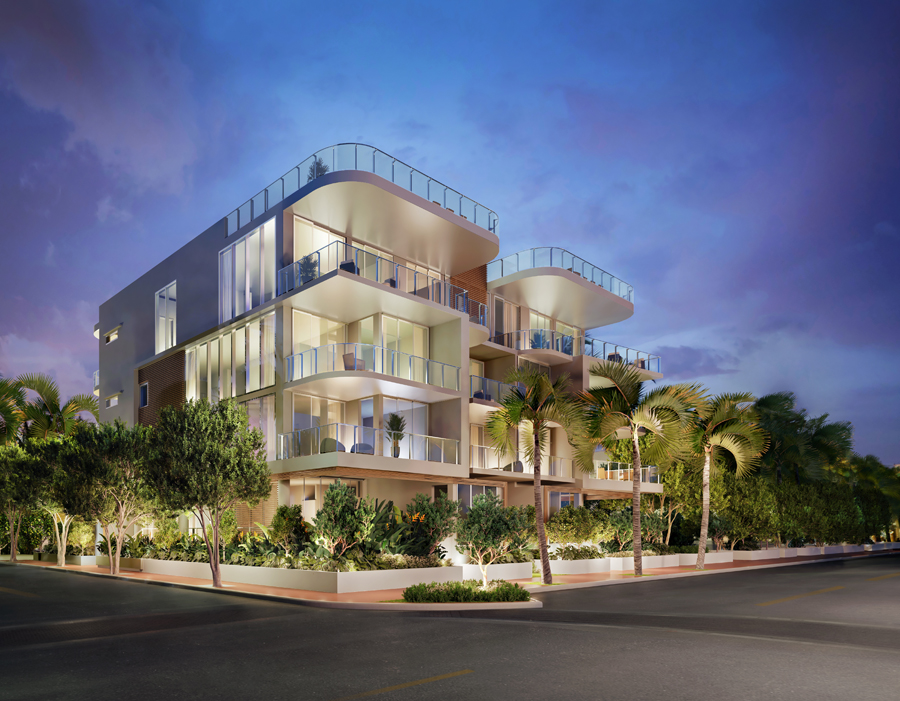 Multiplan Real Estate Asset Management is the development team that made this dream come true. Ocean Park is the ideal home for someone who wants to embrace nature but understands the value of privacy and intimacy.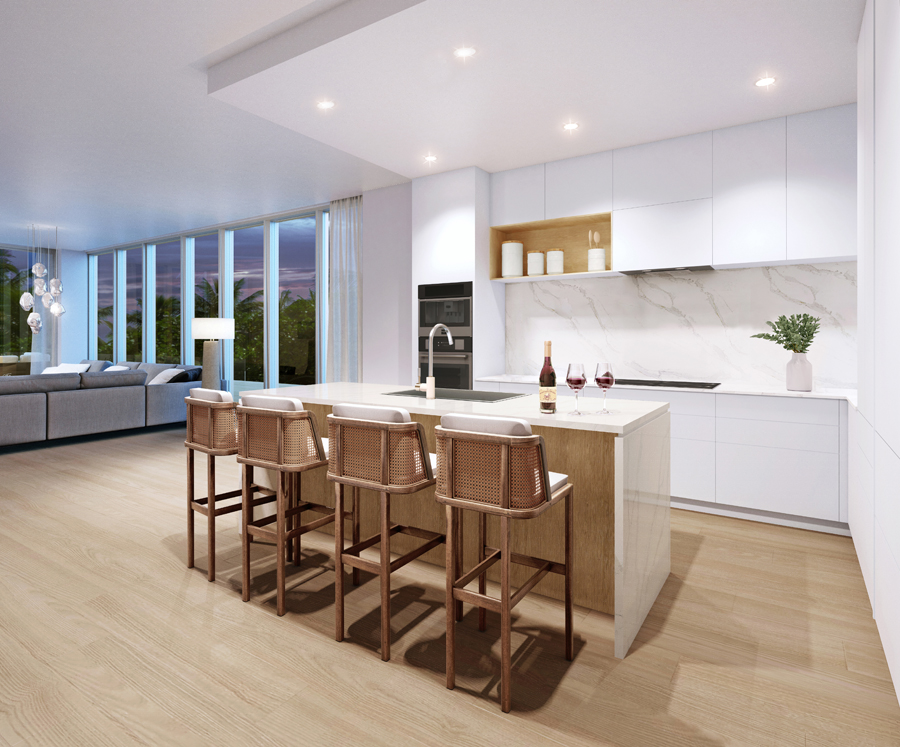 The residents wake up to the sounds of the free wind and crashing waves but enjoy the complete experience from the privacy of their balcony or terrace.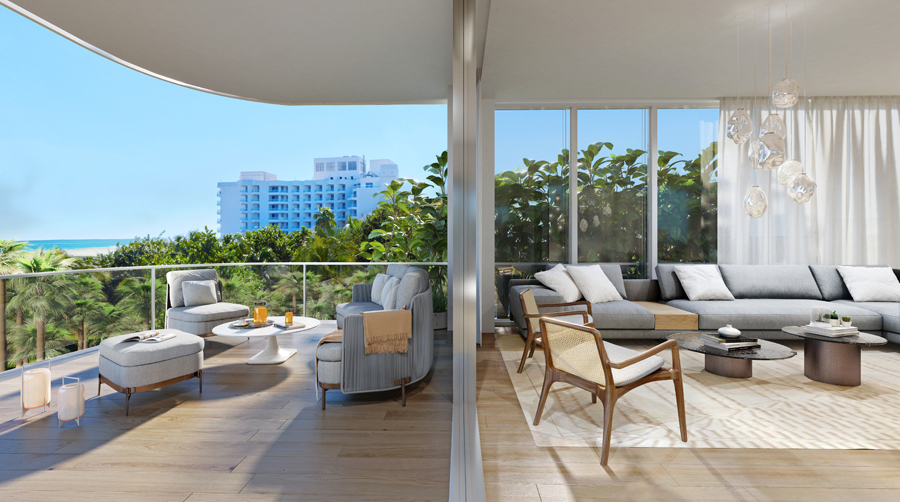 A walk on the beach or stroll to the finest restaurant on South Beach is just 2 minutes away from Ocean Park. The location ensures that the residents can choose between multiple activities and locations as per their moods and needs. The seaside setting comes with a 36-foot pool, poolside summer kitchen, outdoor dining area, and a comfy lounge for all residents.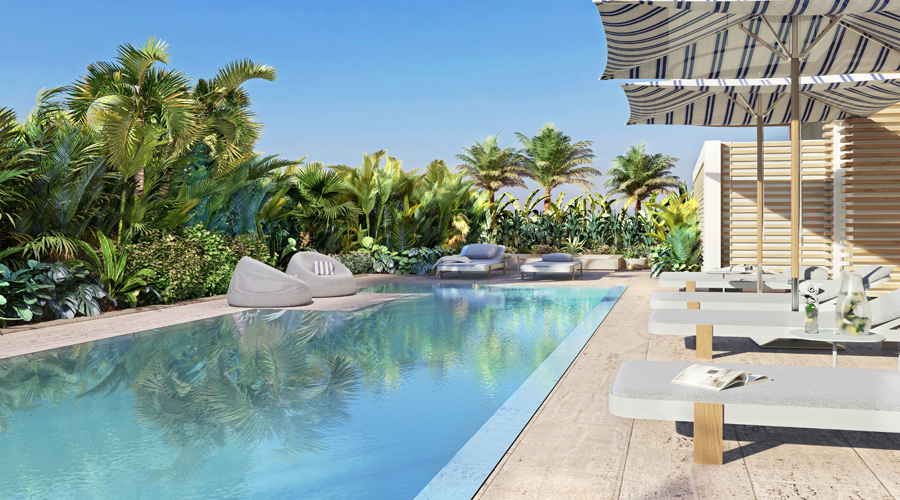 Portofino Tower
The Portofino Tower in South Beach is impossible to miss. The bright exterior complete with the 44-story design has established its permanent identity in the world of architecture and real estate. It is one of the very first ultra-luxury towers to call SoFi home.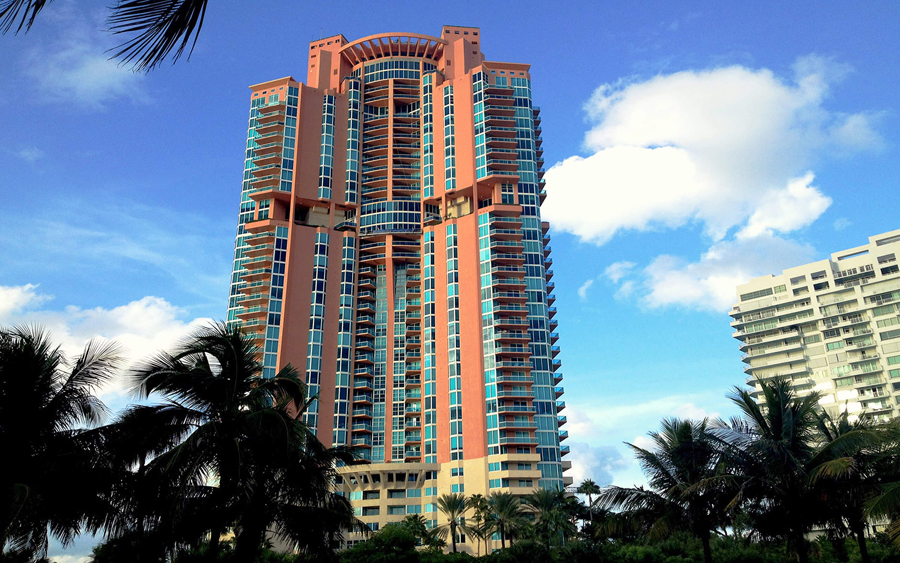 Although it was built in the 1990s, it boasts modern interiors and state-of-the-art amenities.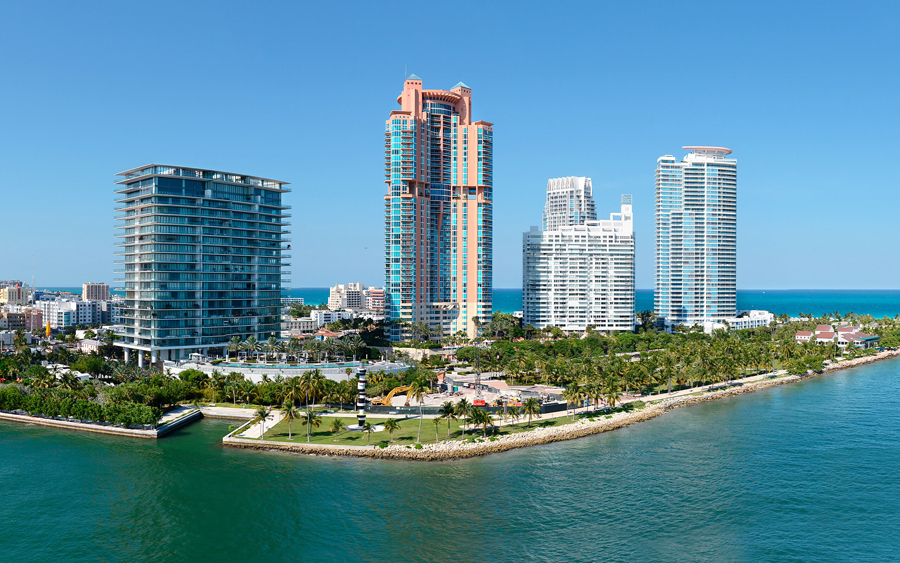 The extensively detailed floor plans, fully furnished kitchens, and bathrooms, floor-to-ceiling glass windows, and panoramic views of the bay ensure that it stays contemporary. Portofino Tower is comparable to any of the South of Fifth luxury buildings built in the last decade. One could argue that Portofino Tower has contributed to the fame of South of Fifth over the last few years.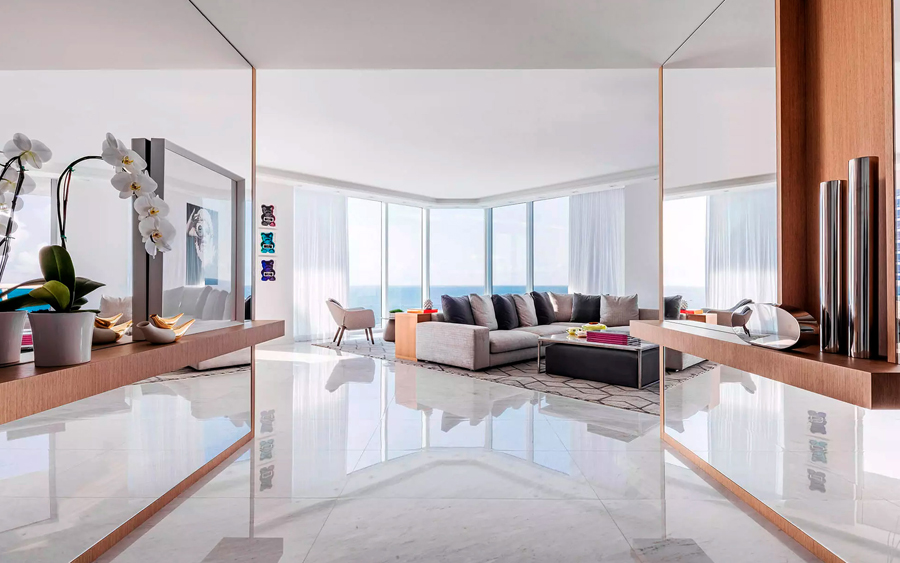 Jorge Perez's Related Group and Thomas Kramer built the ultra-luxury condominium tower.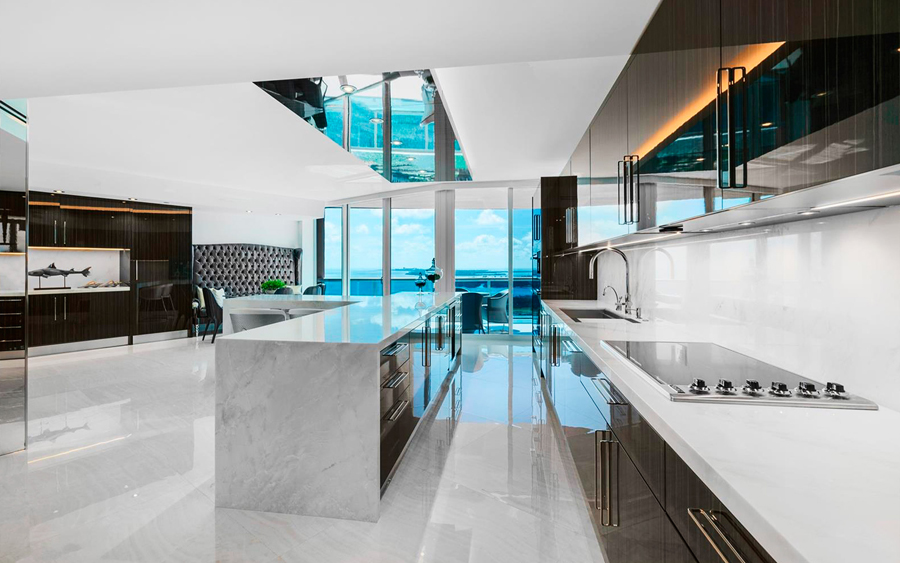 It has fully-equipped fitness centers and a world-class spa on the 29 th floor for all residents. The Portofino Tower is a legendary address for the highest standard of living in SoFi Miami Beach.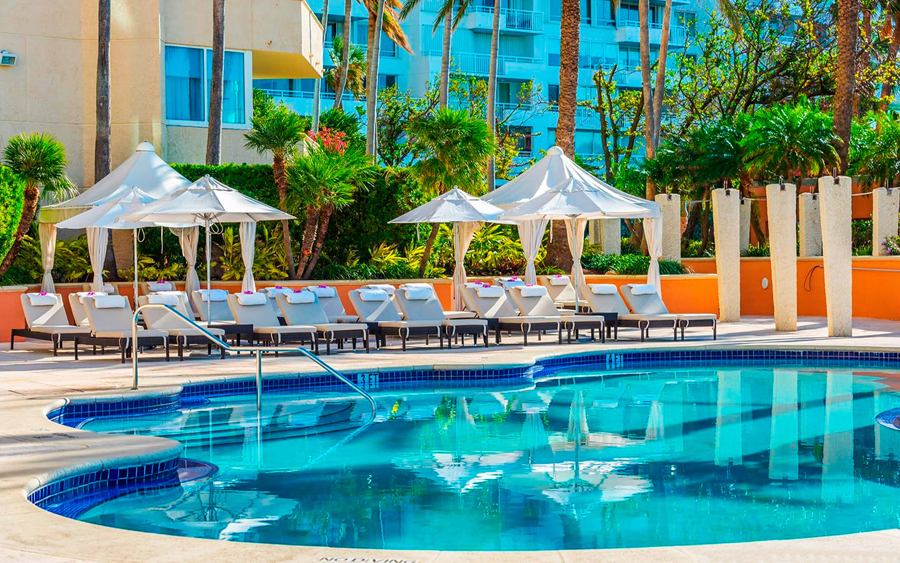 South Pointe Towers
The South Pointe Towers is one of the veterans of luxury condominiums living in South of Fifth (SoFi).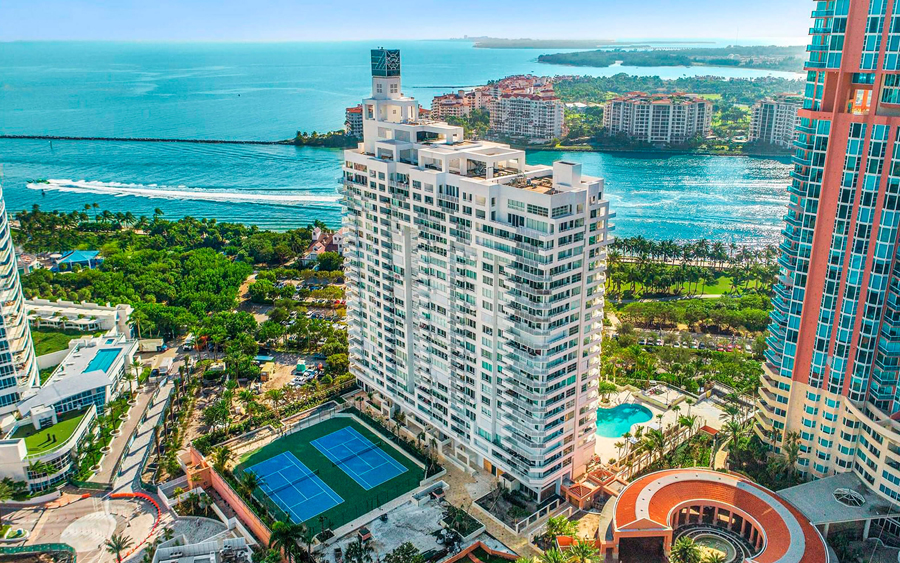 Built in 1987, it is considered a hallmark of modern sophistication and comfort among all high rises in SoFi. The towers boast a beautiful waterfront view and share some common areas with the Portofino Tower.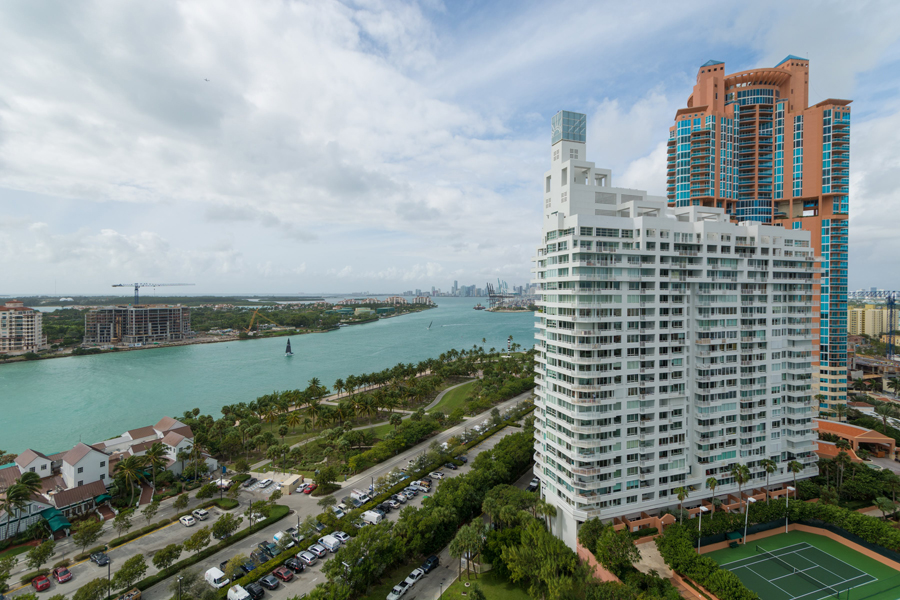 Residents can gaze into the azure waters or across the serene Fisher Island from their balcony at the South Pointe Towers.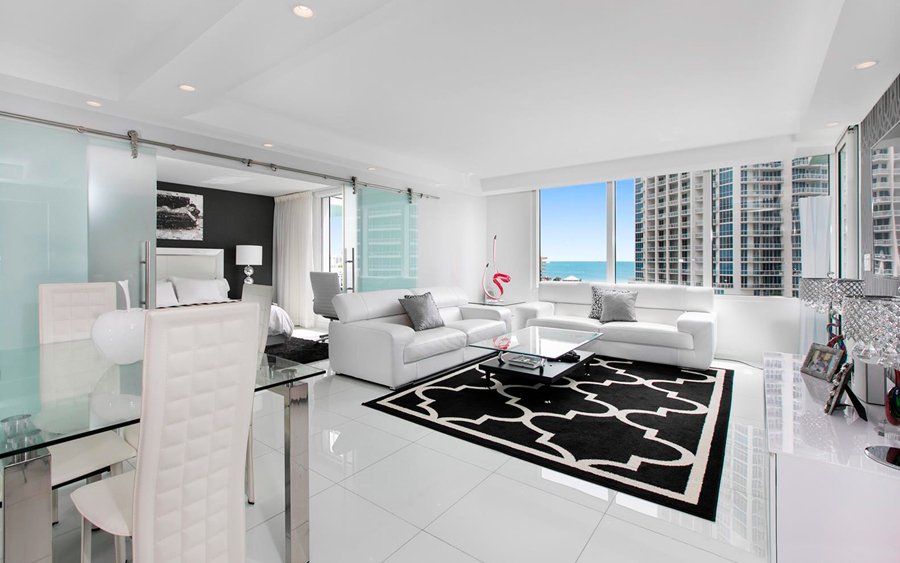 The South Pointe Towers has 1 to 5-bedroom units. These can get to over 3000 square feet. It is comparable to modern luxury buildings in Miami South Beach due to its futuristic designs. It boasts floor-to-ceiling glass windows, private balconies, and completely furnished kitchens and bathrooms. The kitchen consists of modern appliances complete with granite and marble countertops.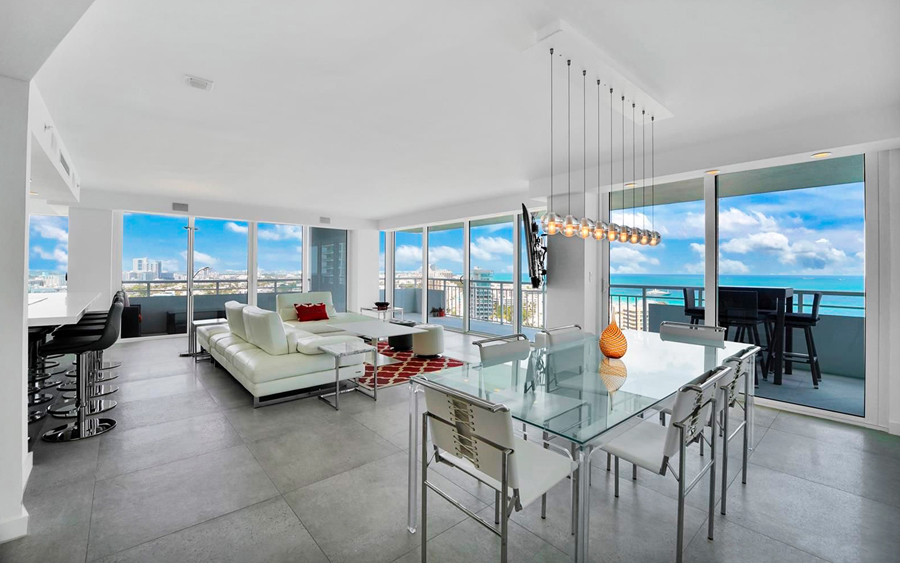 The South Pointe Towers offers endless amenities to all residents including two pools, Jacuzzi, a spacious waterfront-facing deck, a fitness center, gardens, and tennis courts. The towers have recently undergone a multi-million dollar renovation to include residence hallways, a foyer, a business center, and a media room.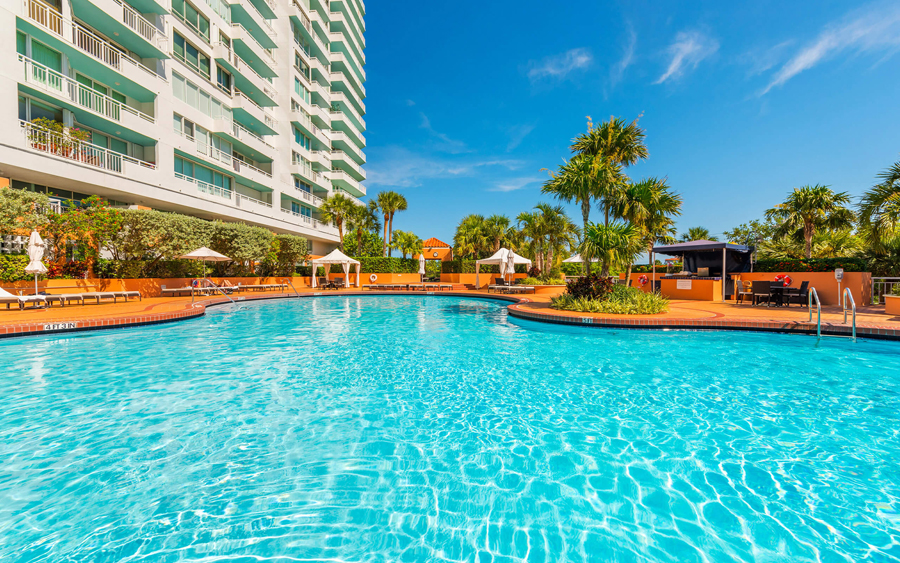 Glass Miami
Glass Miami Beach has established its own identity among the top 10 luxury buildings in South of Fifth. The 18-story condominium is synonymous with ultra-luxury and suaveness.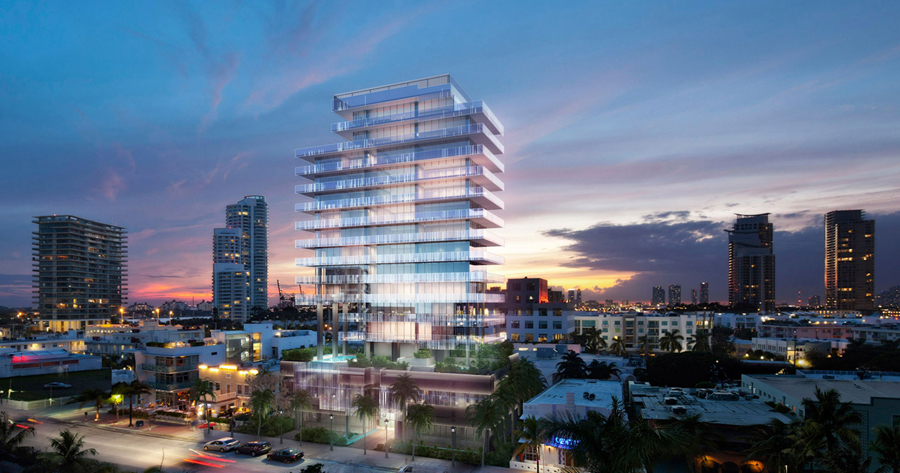 Apart from its prime location in the South of Fifth locality, Glass is noticeable for its unique design. The design is a mix of innovation and elements of nature.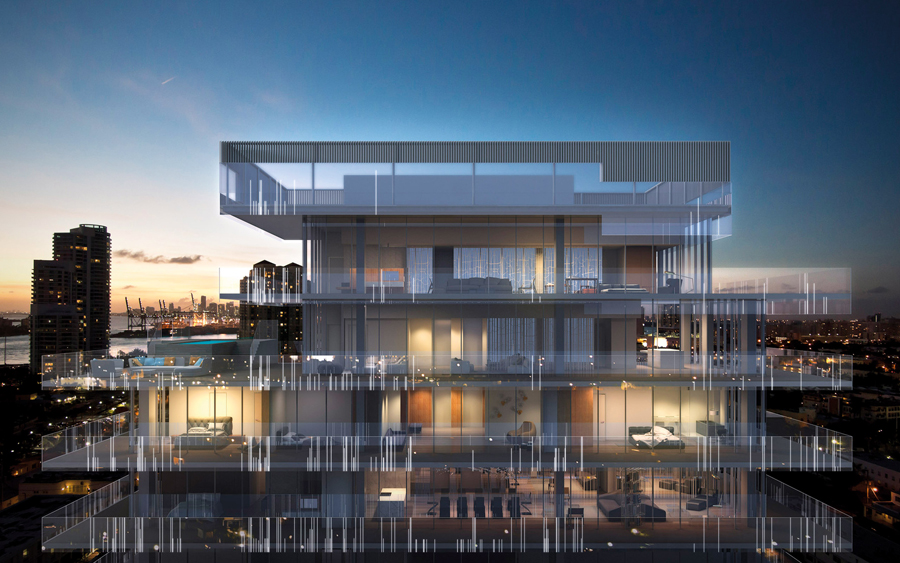 Glass Miami is close to the trendiest shopping centers, boutiques, and restaurants. It is not too far from the Miami airport. And it offers a picturesque view of the Atlantic Ocean. In short, it's almost impossible to find faults with Glass Miami. However, the sustainable and nature-friendly design definitely earns brownie points.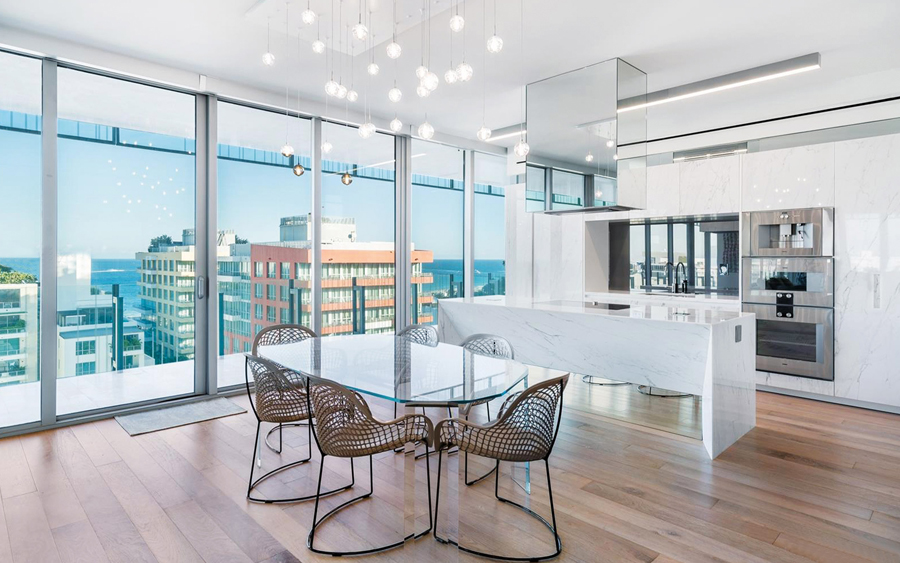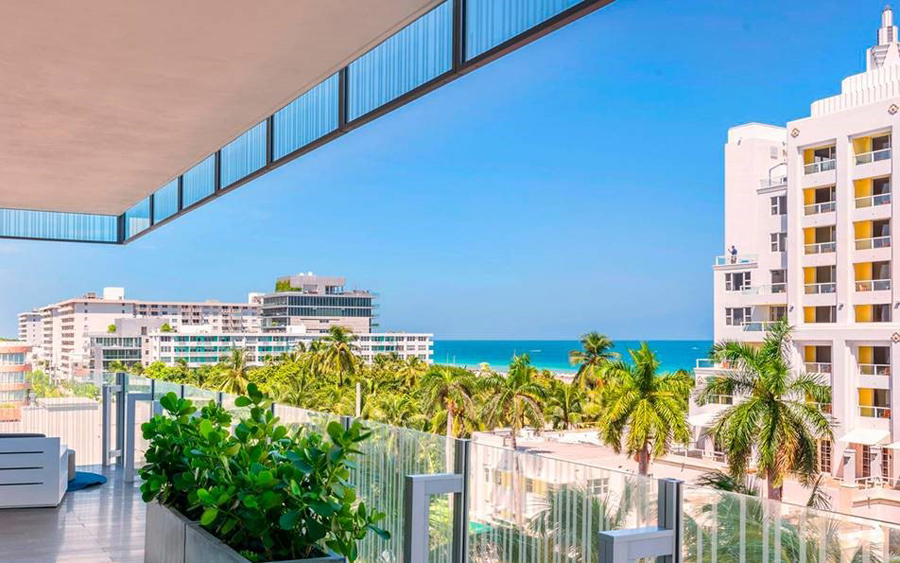 Did you know that Glass has a gorgeous pool on the fifth level, a spa, a BBQ area, and a bar? Rene Gonzalez is the creative genius behind these ground-breaking architectural designs that also include a magnificent 2-story lobby. Glass Miami residents can enjoy all these services safely and securely thanks to their 24/7 security service.
One Ocean
One Ocean has been the yard mark of luxury real estate in SoFi Miami. It is one of the most prominent luxury buildings on South of Fifth. It is a 7-story boutique building. However, do not be fooled by its stature. It houses some of the most in-demand condominium units the world has ever witnessed. Each residence is a unique blend of comfort, elegance, and opulence. The Related Group built One Ocean to satisfy the connoisseurs of ultra-luxurious living, with the architectural design of Sieger Suarez and Enrique Norten.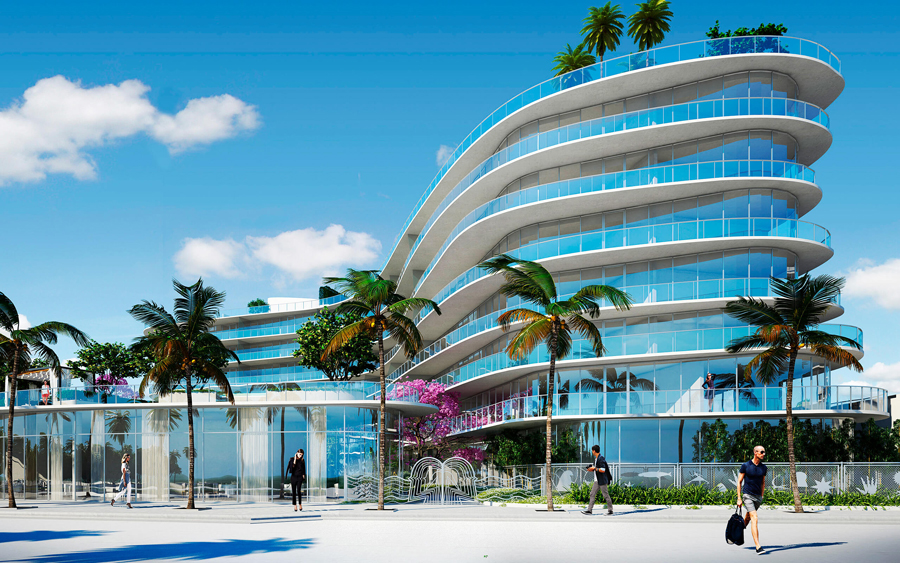 The impressive façade matches the theme of the flowing waterfront. Apart from the finest amenities, the residents of One Ocean get a grand view of the Atlantic Ocean near South Beach. One cannot forget that One Ocean is located at the South Pointe Drive corner, which is a stone's throw away from the trendy and hip Ocean Drive cul-de-sac.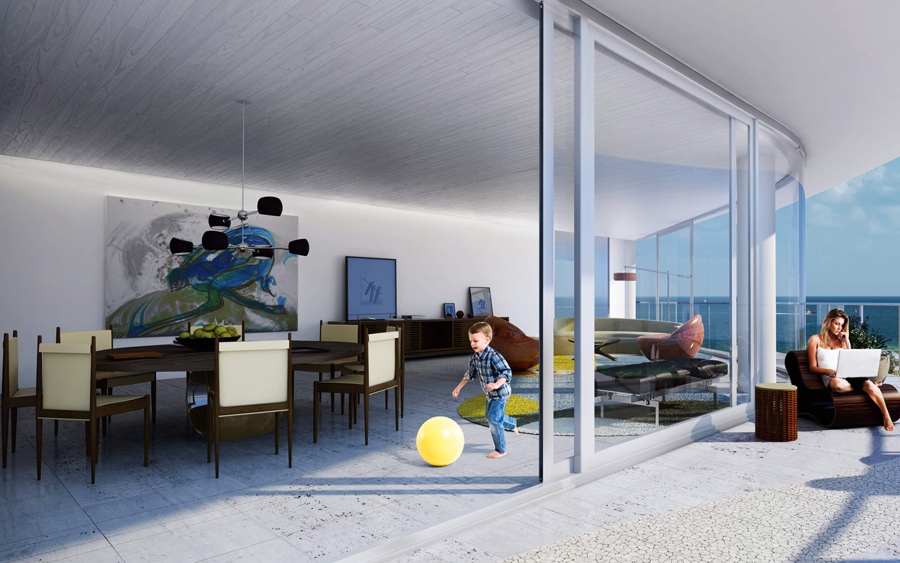 One Ocean is a unique building that offers the ultimate blend of luxury with privacy for each resident. The building is decked with hand-chosen masterpieces of art and sculpture from every corner of the world. Residents can step out of One Ocean through the beach-side entrances onto a private beach complete with lounge daybeds and cabanas. Or they can spend time in the pool before hitting the exclusive clubhouse.