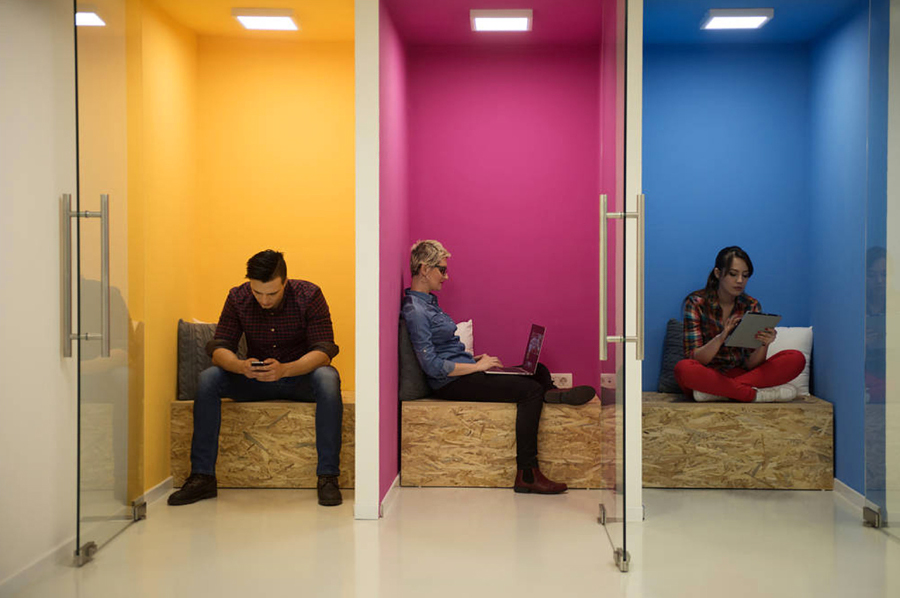 Software development is one of the most progressive industries of our time. The general trend towards automation and continuous improvement of human-computer interaction has put this industry in high demand among businesses in all areas. In 2020, worldwide software revenue was valued at US$536 billion. This is expected to rise at a fast rate over the next few years, reaching US$824 billion by 2026.
As software development's demand for services increases, so does the number of companies providing such services. Now the top software development companies are the source of the most effective corporate solutions.
In this field, the best ones have years of expertise, a wide range of tools, and an outstanding project portfolio. It's easy to get lost in an enormous quantity of development companies from all around the world. We offer you to get acquainted with the ten best companies in this field.
MLSDev is one of the most multi-faceted companies on our list. Their team gives great importance to value and usefulness and believes that this is what improves business. They have been operating in the market for 11 years and provide their services to everyone: – small businesses, large companies, and startups.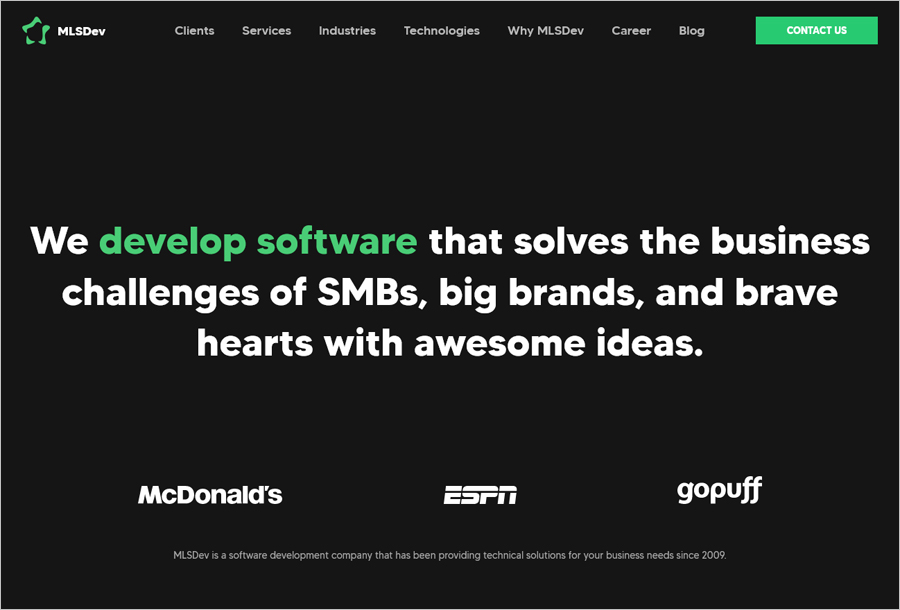 The team of specialists finds solutions to challenges of any level and appreciates brave ideas. During its existence, MLSDev has provided quality software development to more than 200 projects. Among the clients, it is easy to find world-famous brands such as McDonald's, Idana, and Artstation.
DotSquares have been working in the field of Software development for 17 years and, during this time, has gathered a strong team of more than 700 specialists. The head office is located in Albourne, United Kingdom, with offices in USA and India. During their work, the company has received many international certificates confirming its competence in reliability. These include certifications from Microsoft, Google, and CMMi Level 3.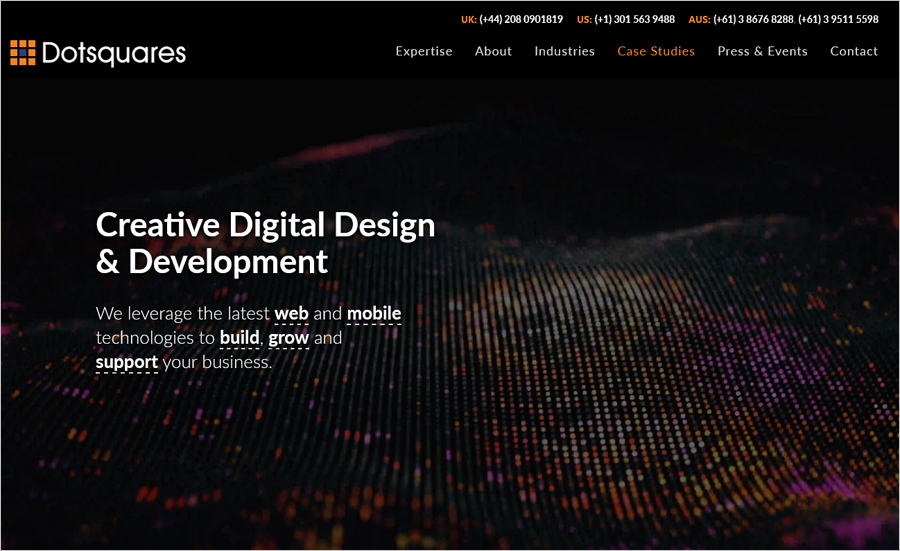 DotSquares has amassed an impressed customer base, which is 10,954 clients. The company ensures the smooth development of software at all stages of creation. In addition, developers work with many areas of enterprises.
Intellias collaborates with technology companies to develop their engineering skills. The company has been working in the field of development for 19 years and shows excellent results presented by many satisfied customers and a huge projects portfolio. Head offices are located in Ukraine and Germany, and some representatives in Poland and Saudi Arabia.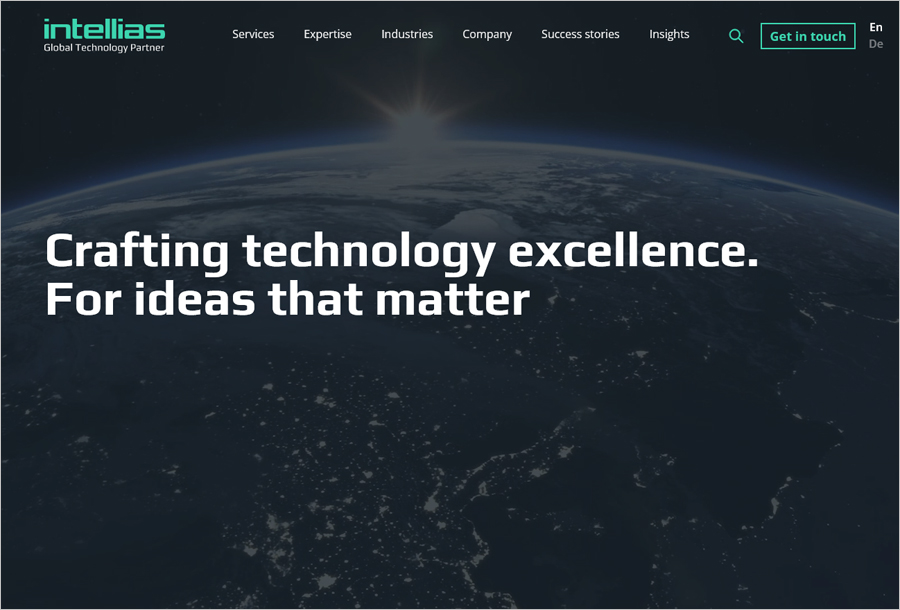 They see the primary mission in solving critical problems and challenges of the digital world. To do this, Intellias uses high-tech services. Probably the same approach and high-quality task performance attract customers if there are such companies as LG, Seimens, and Nokia.
This software development company successfully transforms businesses from around the world using the latest web design technics and technology. The main specialization of Spire Digital is consulting software development, and user-friendly interface. Most of their customers work in blockchain or web mobile.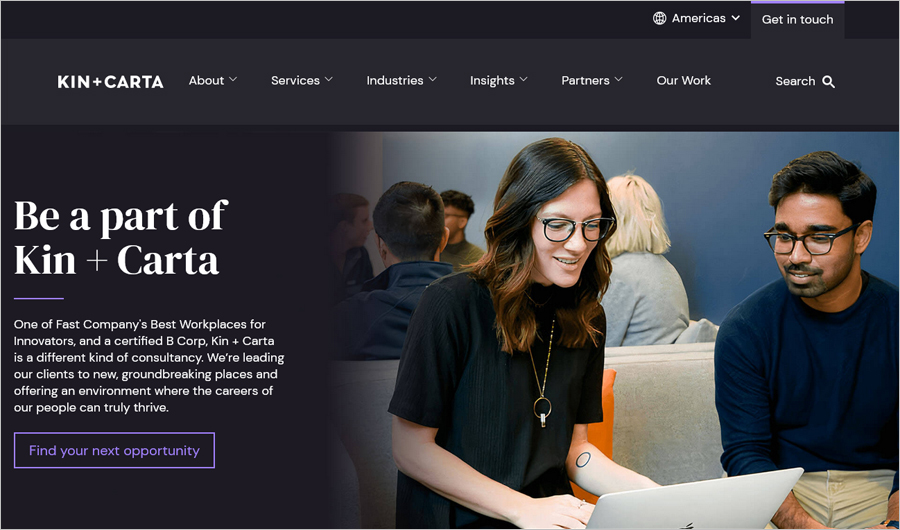 You can rely on Kin+Carta's 20 years of experience in this field and be sure that your case will be performed by professionals. Lots of startups from various industries are satisfied with Kin+Carta's services.
The best way to describe this company is an unstoppable generator of innovative ideas. Ciklum has been on the market since 2002 and, during these 20 years, developed digital solutions for 500 satisfied brands. Among their clients are FlixBus, Eurapco and Tobii.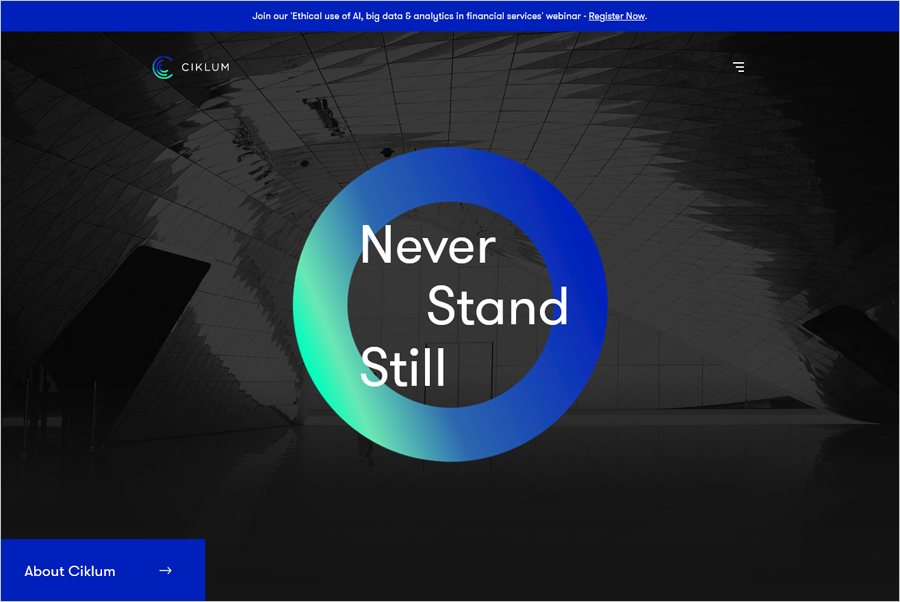 Their specialists provide high-quality software development starting from the client's idea and up to launch. The main office is located in Kyiv, Ukraine. Their 3500 employees work in various parts of the world in other 20 offices.
Experion Technologies is about trust and quality. Their software development way started in 2006 and now their team consists of more than 1000 experienced specialists. They provide high-quality services to more than 300 clients from all around the world.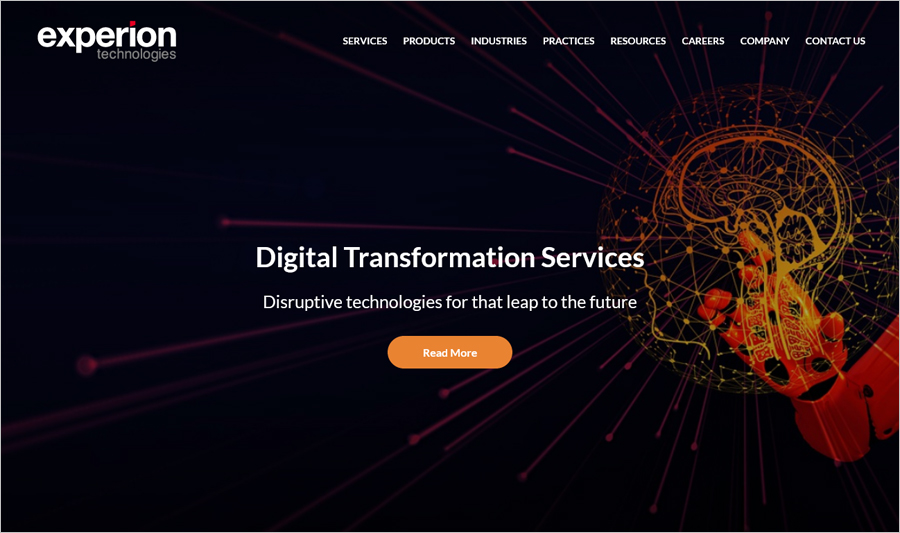 The main specialization of Experion is enterprise software development, full-cycle solutions for businesses, and product engineering.
Sombra has 8 years of experience and more than 130 completed projects. This company is known for its super contemporary approach to software development. Their team provides the latest engineering solutions following current digital trends.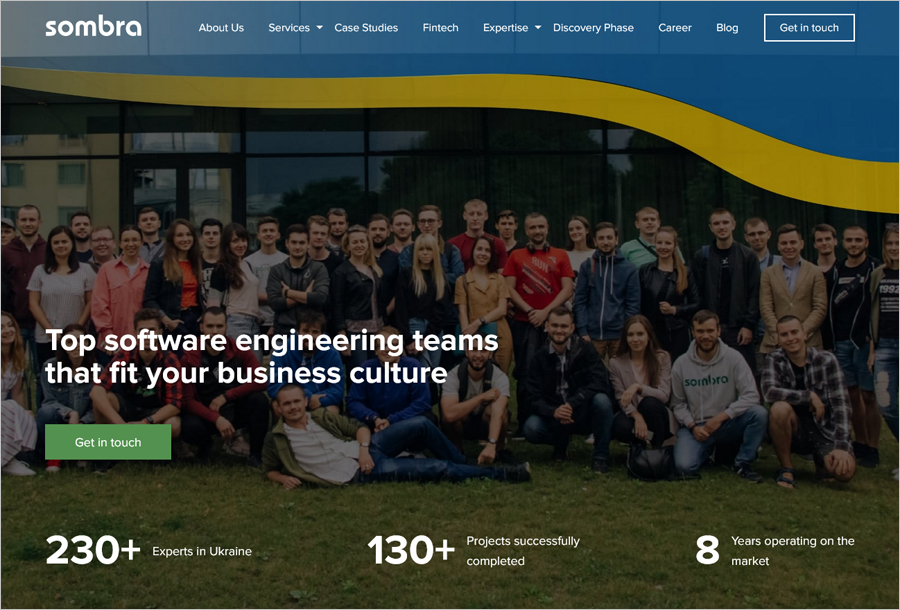 It is an excellent option for medium and big businesses. By choosing the Sombra software development company, you will receive an honest relationship and complete satisfaction with the final result.
This company has been providing its customers with premium software development since 2008. A team of more than 800 professionals in this field makes systems to support the operational process of businesses of various kinds.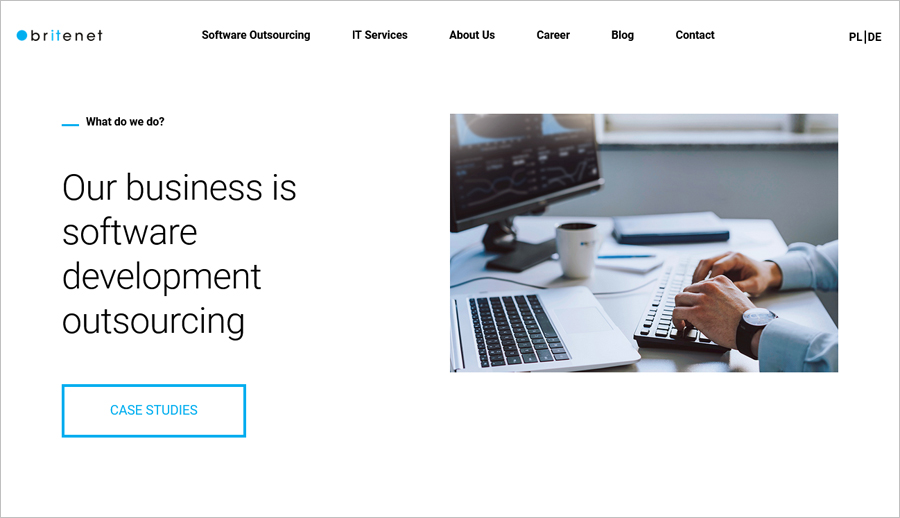 Their employees are one of the most certified among development companies, as they are constantly improving and updating their skills. Britenet's main specialization is mobile applications, Business Intelligence, and Software outsourcing.
20 years of experience speak for themselves. This globally trusted company delivers innovative software development and consulting of any complexity.
More than 2000 professionals successfully provide a wide range of services, including Software Testing & QA and Enterprise Application Integration.
This company is a mix of consulting and software development. That's the way they provide all types of services for your business. Their team is not huge, yet not less effective in solving enterprises issues.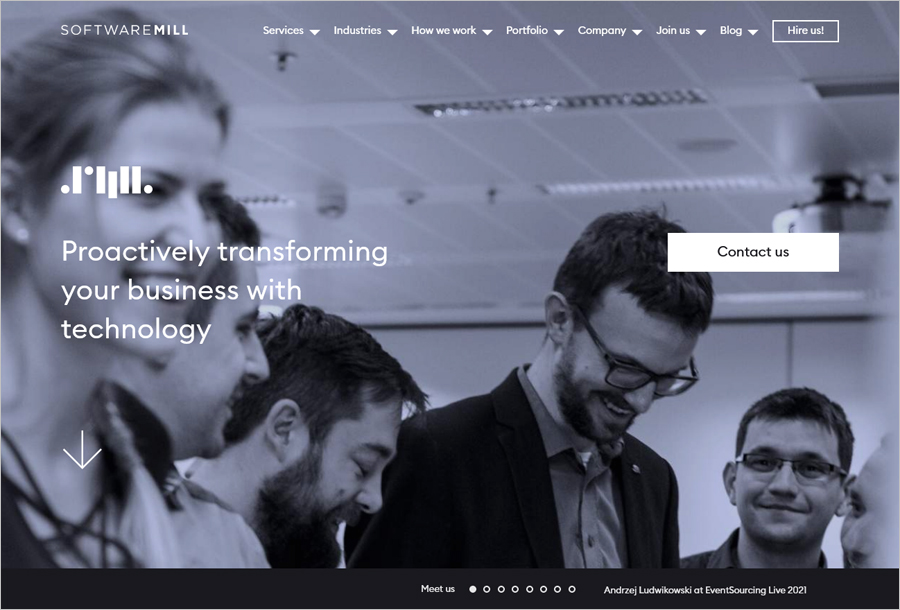 The key to SoftwareMill's success is the agile methodology they implement in their work. The company mainly specializes in Java & Scala software development and Backend/frontend development.
Software development has proven its importance and relevance for any business. That is why it is important to carefully choose a company to which you entrust such an important aspect of your work. We recommend reviewing the portfolio, customer history, and reviews to make a more informed choice.
Identify your business needs and decide. In this list, you will be able to find a developer who will satisfy your wishes and will meet all the essential criteria. Also don't forget to check our list of free website builders.